Knott's Berry Farm launched Ghost Town Alive! last year and we were bummed to miss the Summer long event. We weren't about to make the same mistake again this year. So thanks to our Knott's Berry Farm season passes, the whole familia has experienced Ghost Town Alive! at least five times this year (and we're not even a month into our Summer vacation!).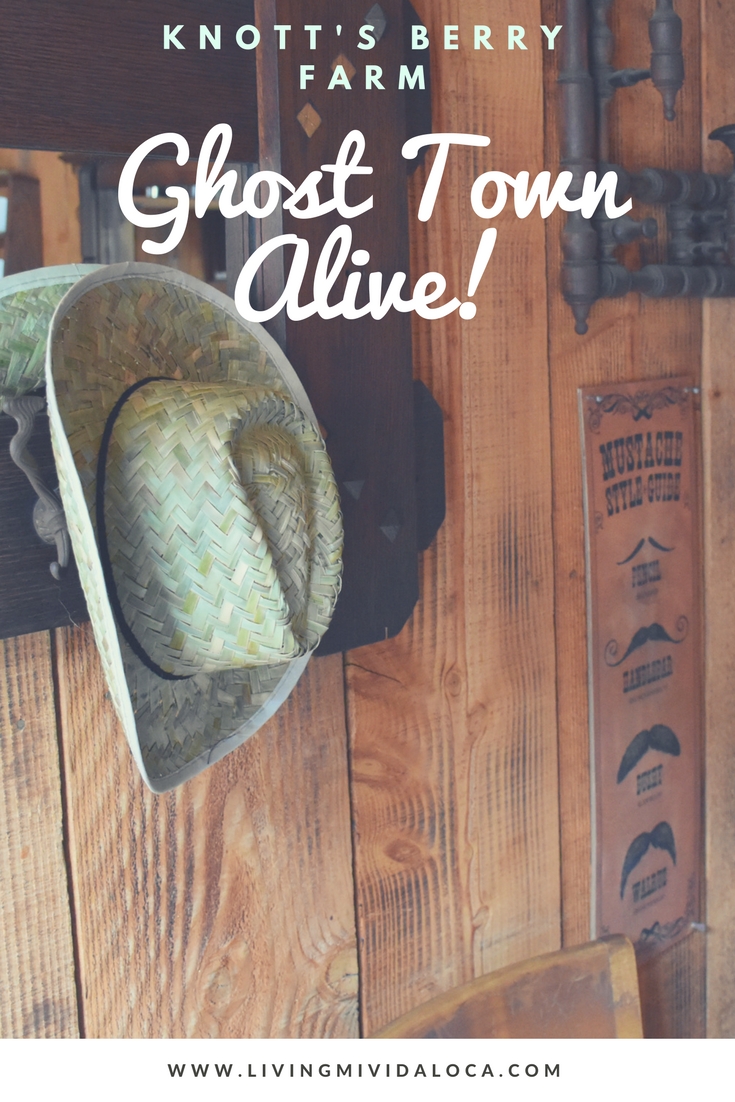 The best way to describe Ghost Town Alive! at Knott's Berry Farm is like this – a Western-themed create-your-own-adventure throughout California's first theme park's ghost town. The adventure begins at park opening and ends with a Hoedown at 5:30 in Calico Park. Here, all the townspeople come out to dance and hang out with visitors – a great way to wrap up the day. But before the Hoedown happens, there's A LOT you and your family can enjoy and do together.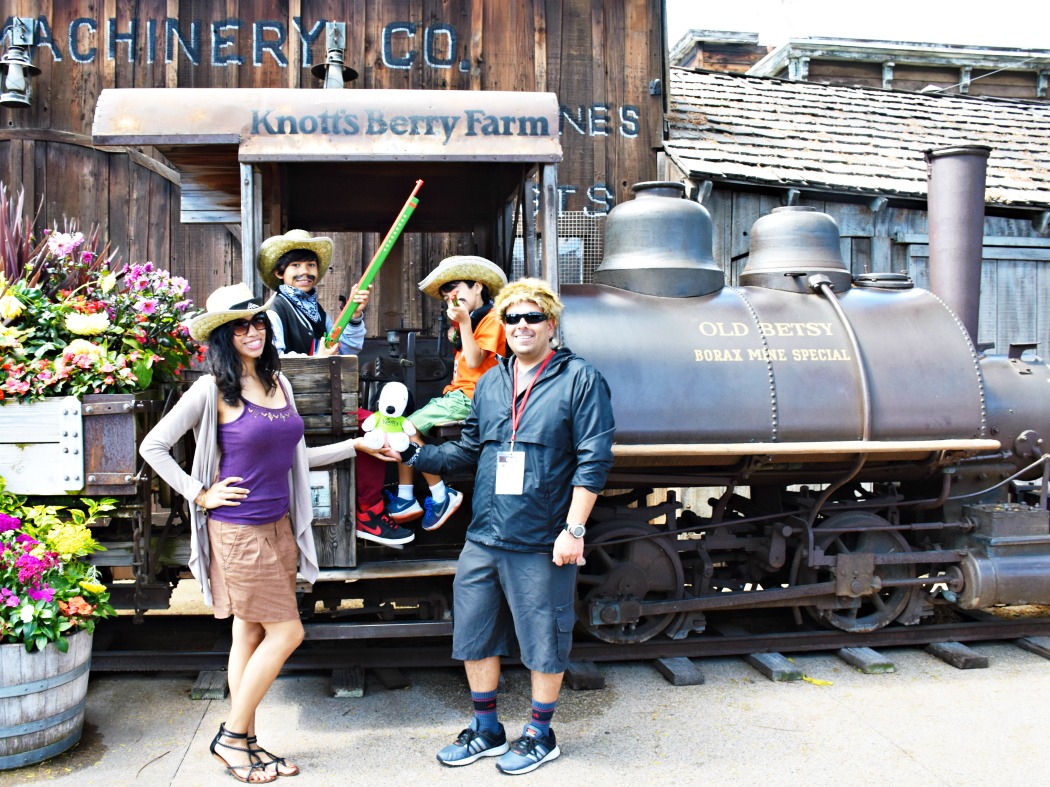 Ghost Town Alive! at Knott's Berry Farm
This summer, the story continues a year after the notorious Mayfield Gang escaped the custody of Sheriff Wheeler. Word around town is the Mayfield' s have been spotted back in Calico and the townsfolk are in need of some help in capturing the bandits and keeping the town safe. Ghost Town Alive! will offer guests a firsthand experience to play an important part in this unfolding story of the wild west, with specific tasks and activities and an essential role as an honorary citizen of Calico.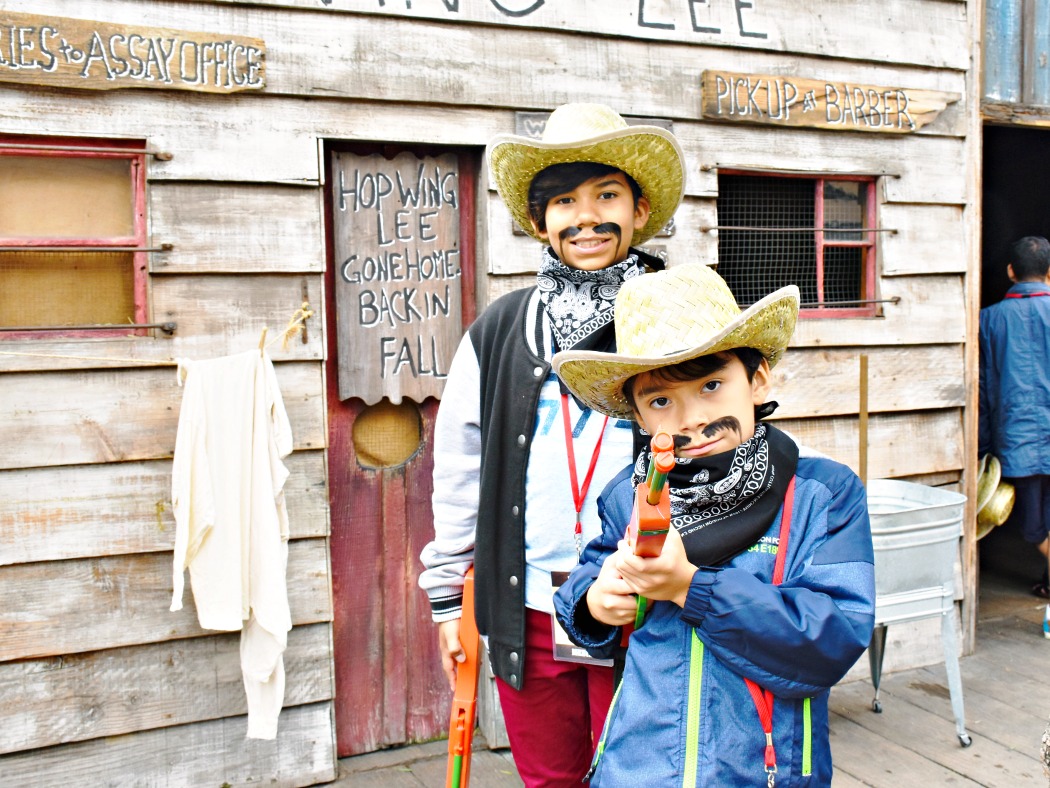 There's so much fun to be had during Ghost Town Alive! that we're sharing this photo hunt list (provided by Knott's Berry Farm) that we used during our first visit. We found it to be great way to get the best of what Ghost Town Alive! has to offer, but also to be a great jumping off point to many unplanned adventures.
Ghost Town Alive! Photo Hunt
Reading the latest news in the "Calico Gazette"
Learning something new in the town Schoolhouse
Joining a posse, adventures are more fun with new friends
Meeting the defenders of the town near the Sherrif's Office
Fulfilling your duties as a Calico citizen
Making friends with the farm animals of Calico in the Livery Stably
Tapping your toes at the Town Hoedown
Visiting the town jail, now whether you're there as a prisoner or a law abiding citizen, that's up to you
Here are a few pics we took when we did the photo hunt: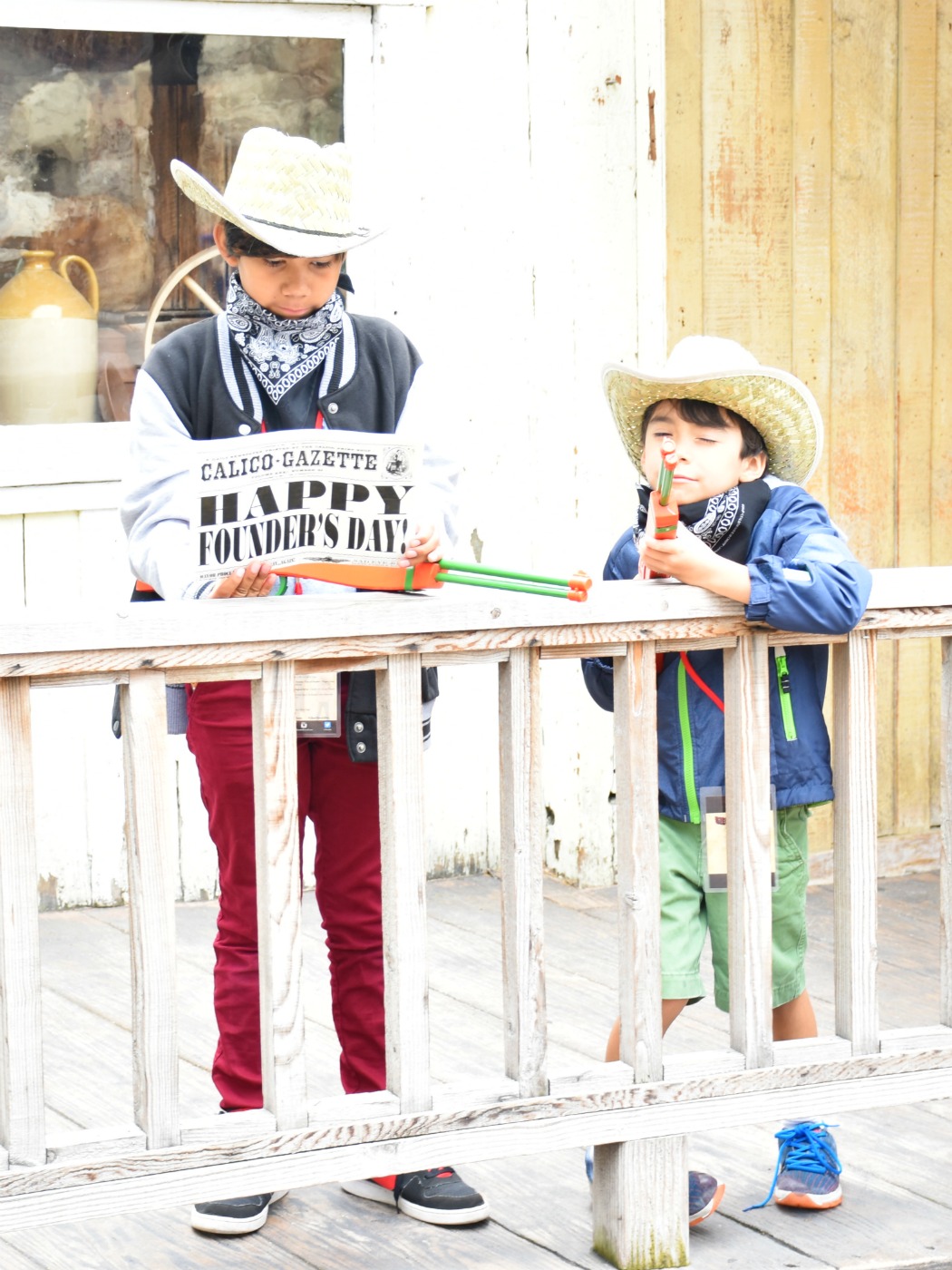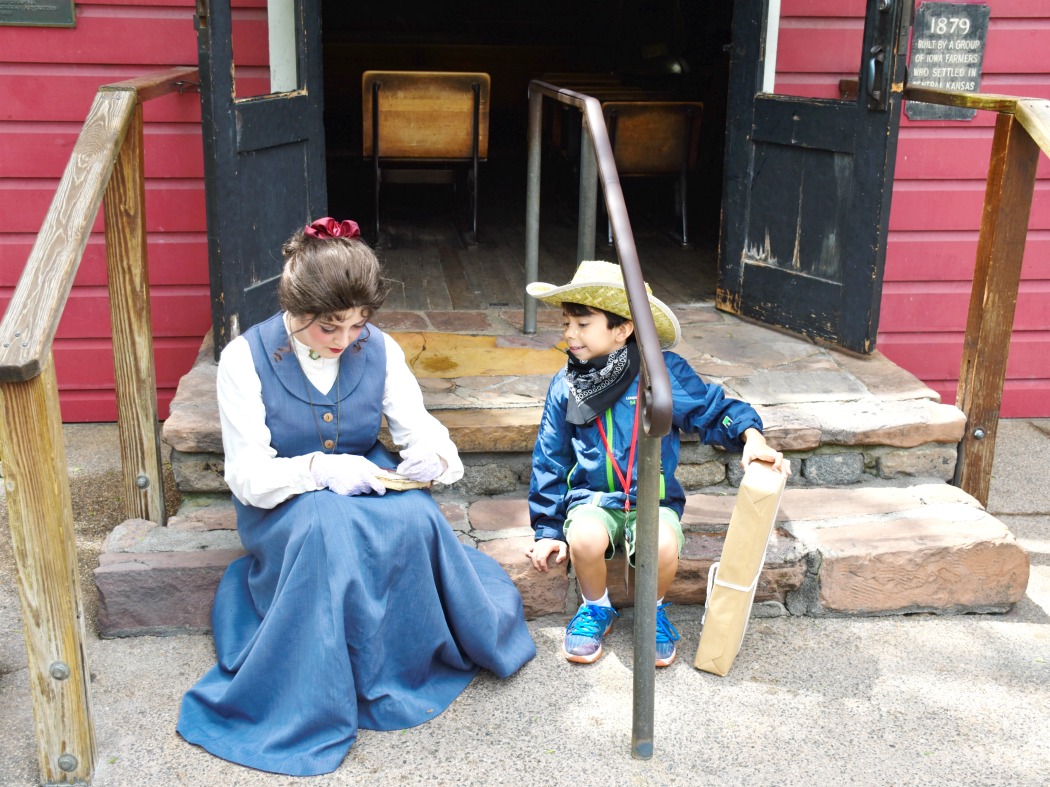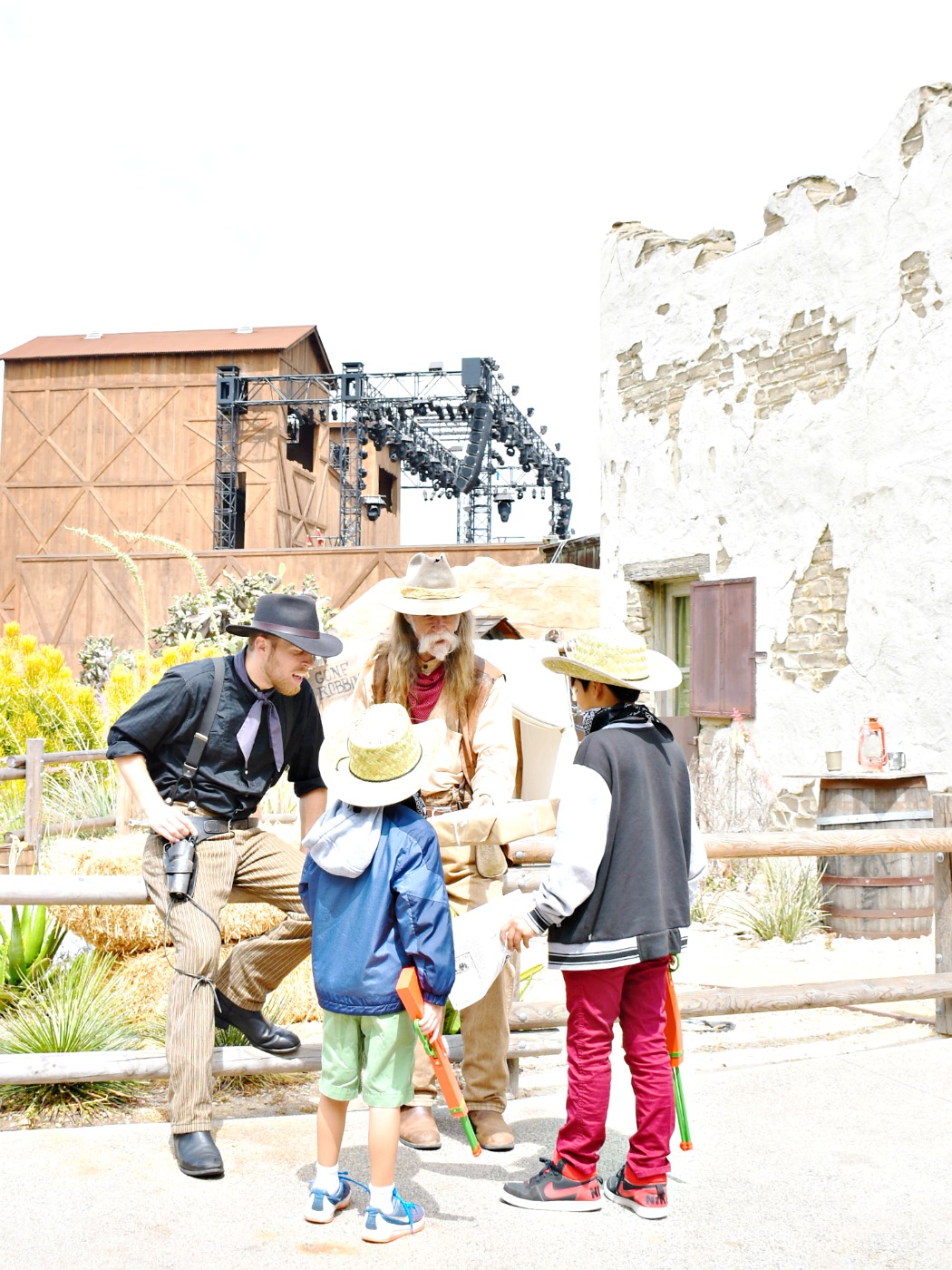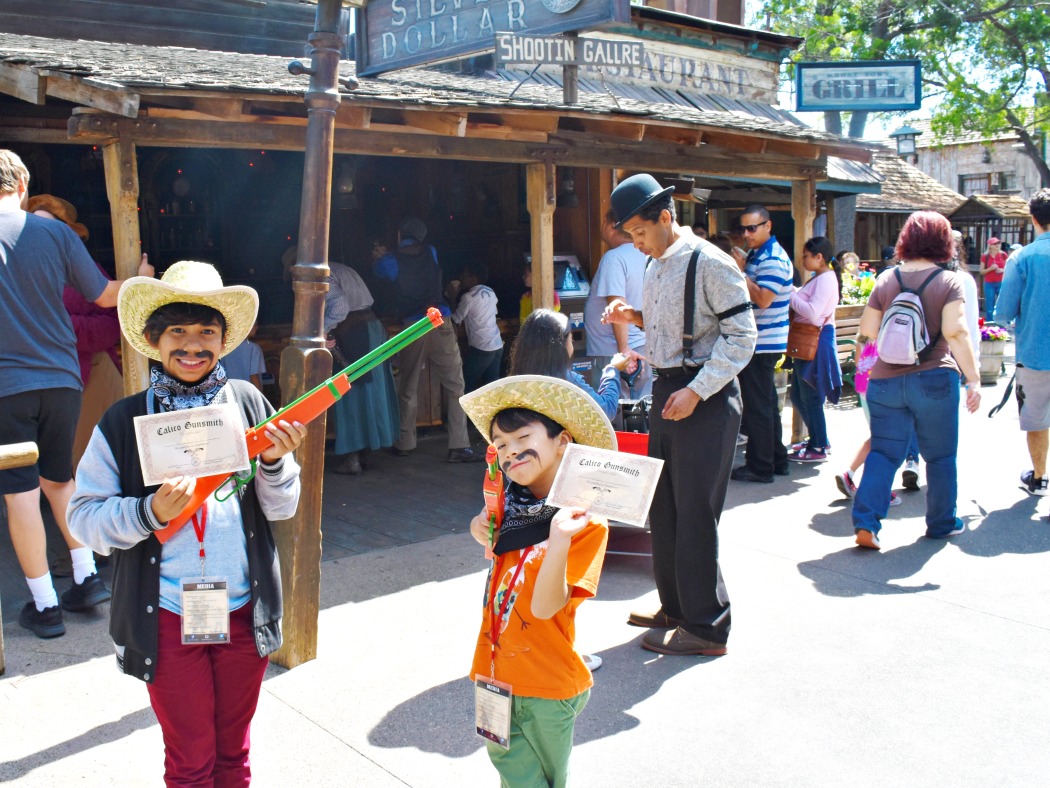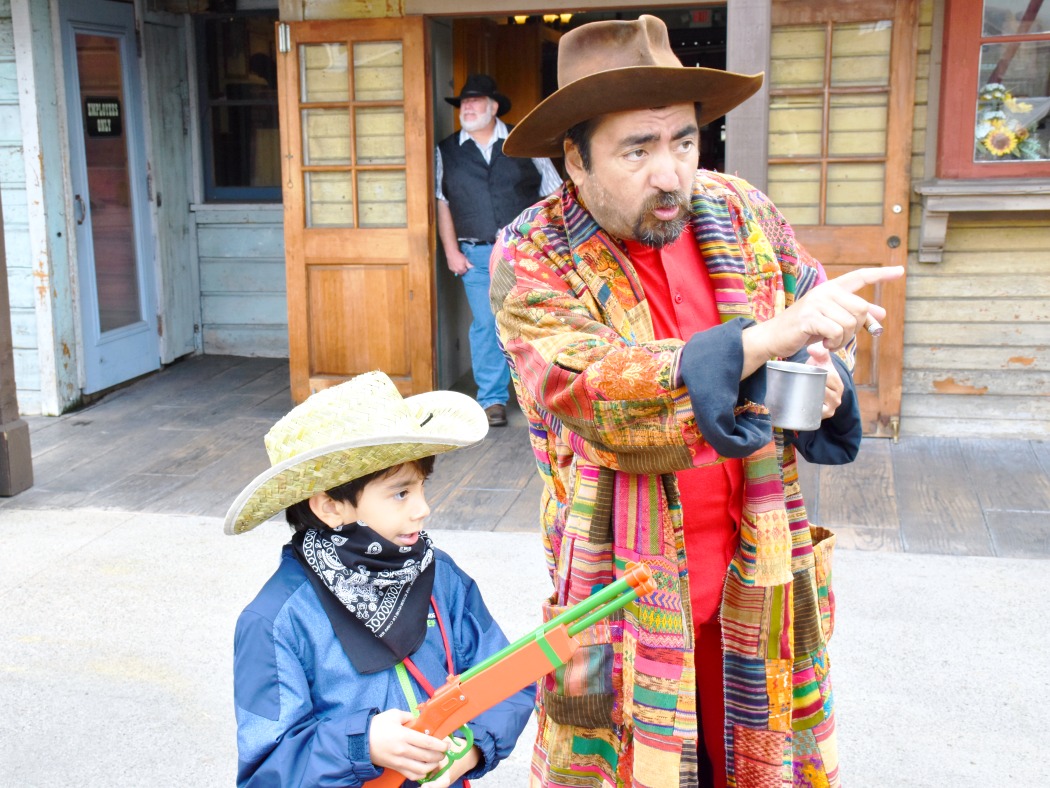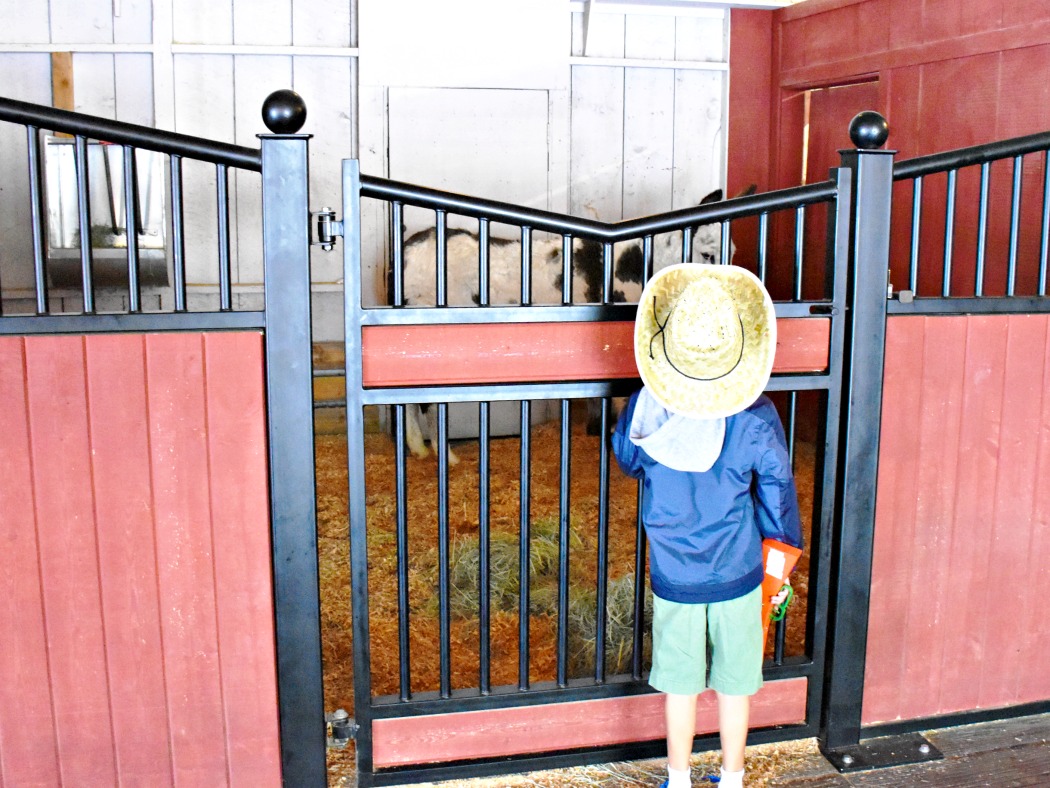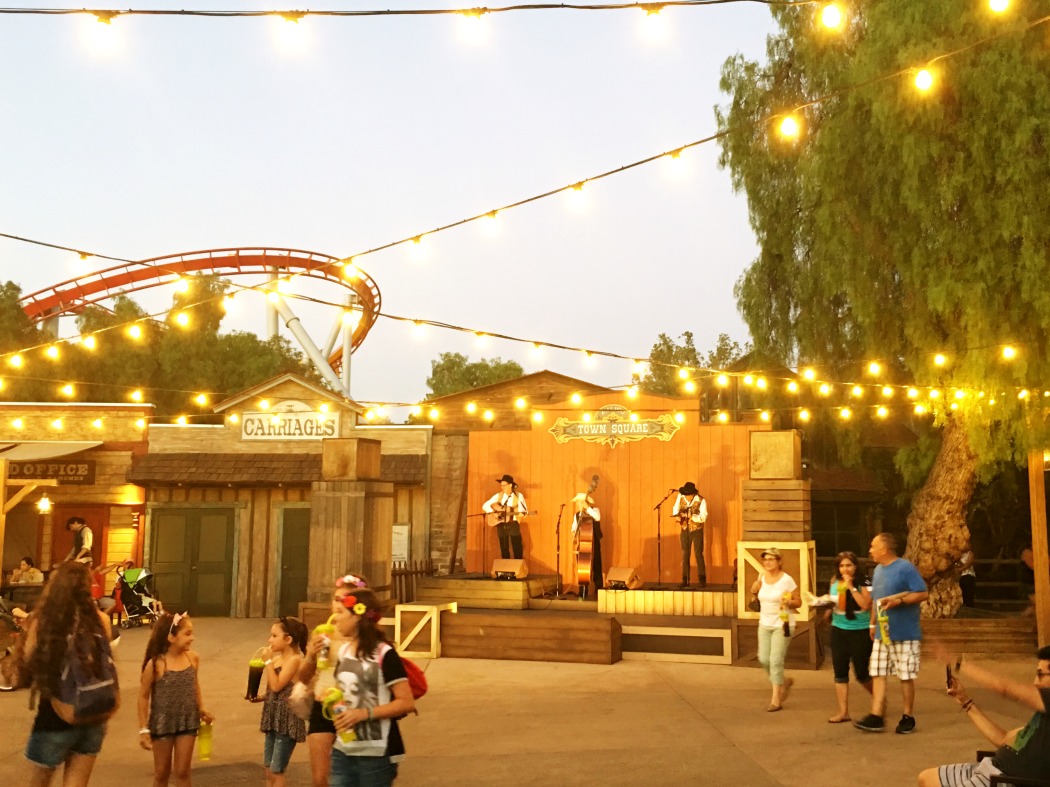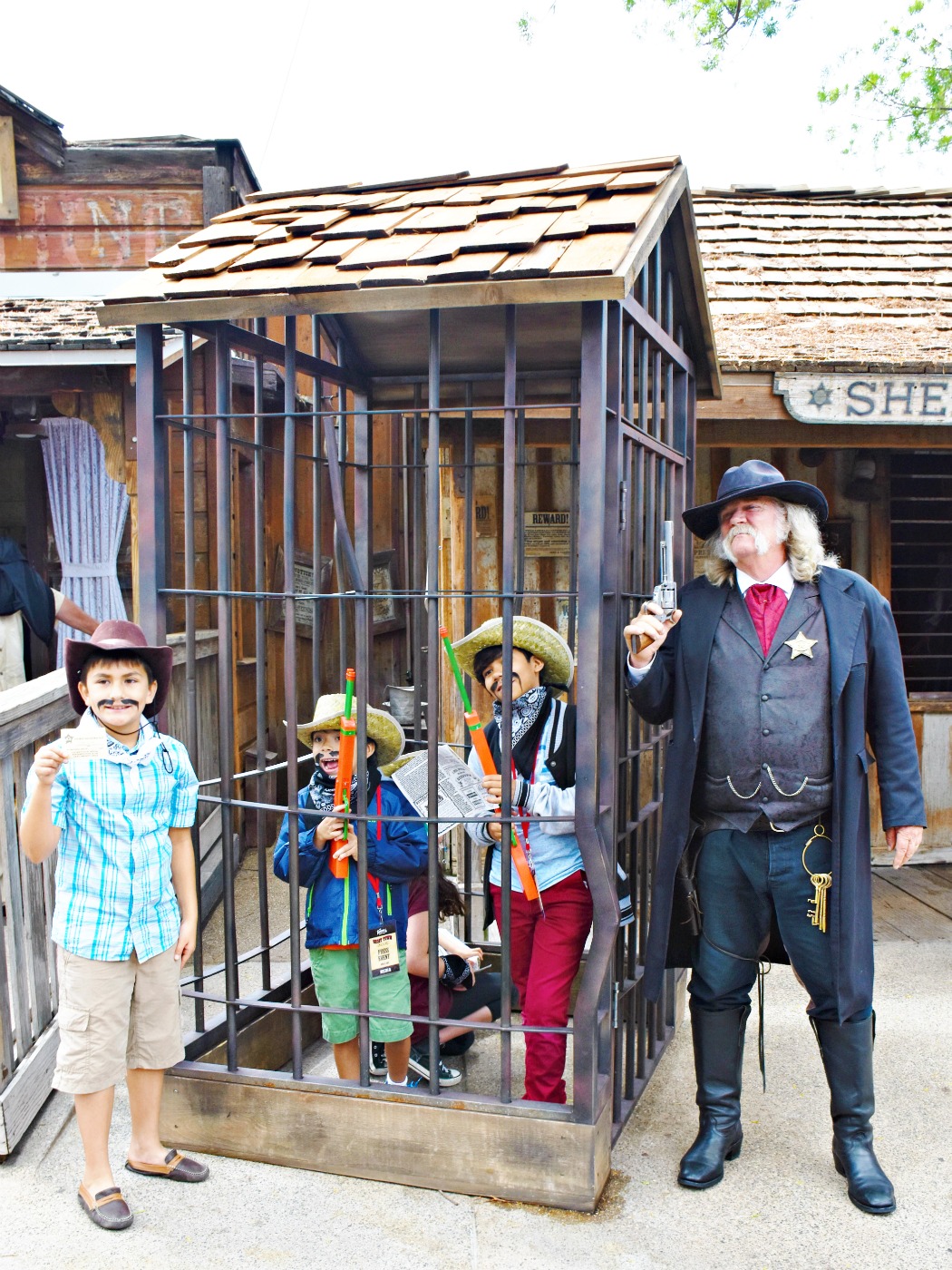 The chiclets had an absolute blast on our first visit and every week they ask to go back (thank goodness it's only a 20 minute drive and our season passes includes parking). While most times we kind of just walk around Ghost Town and see what's going on for the day, we also make sure to squeeze in some cool shows going on at Knott's Berry Farm, like the Wild West Stunt Show, the Circus of Wonders and Snoopy's Magnificent Magical Revue.
TIP: Stop by Ghost Town Grill on Sundays between 11 a.m. and 1 p.m. for a special brunch! It's only $10 and every week there's a different entree offering.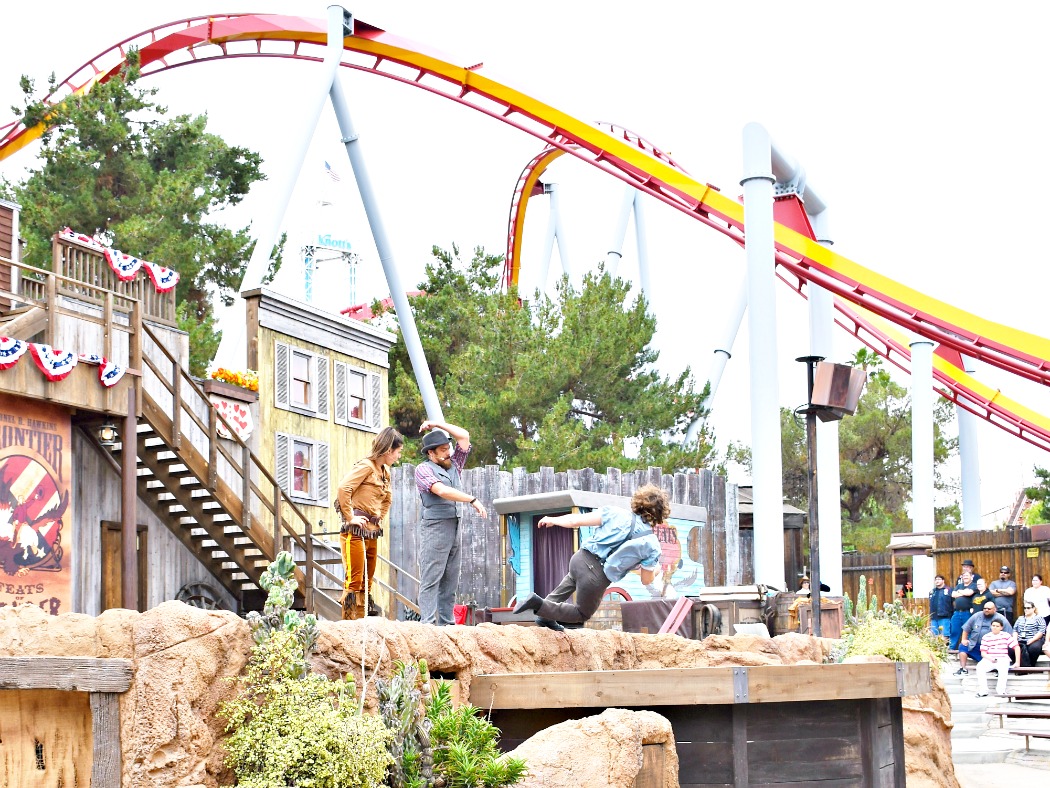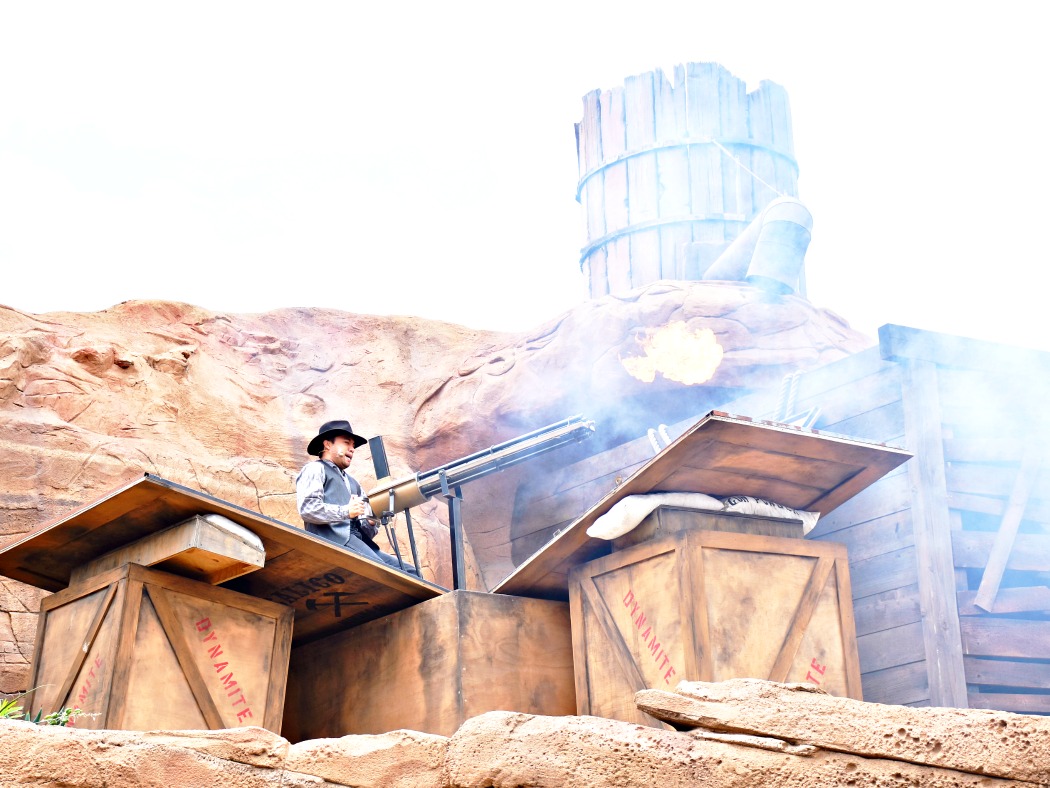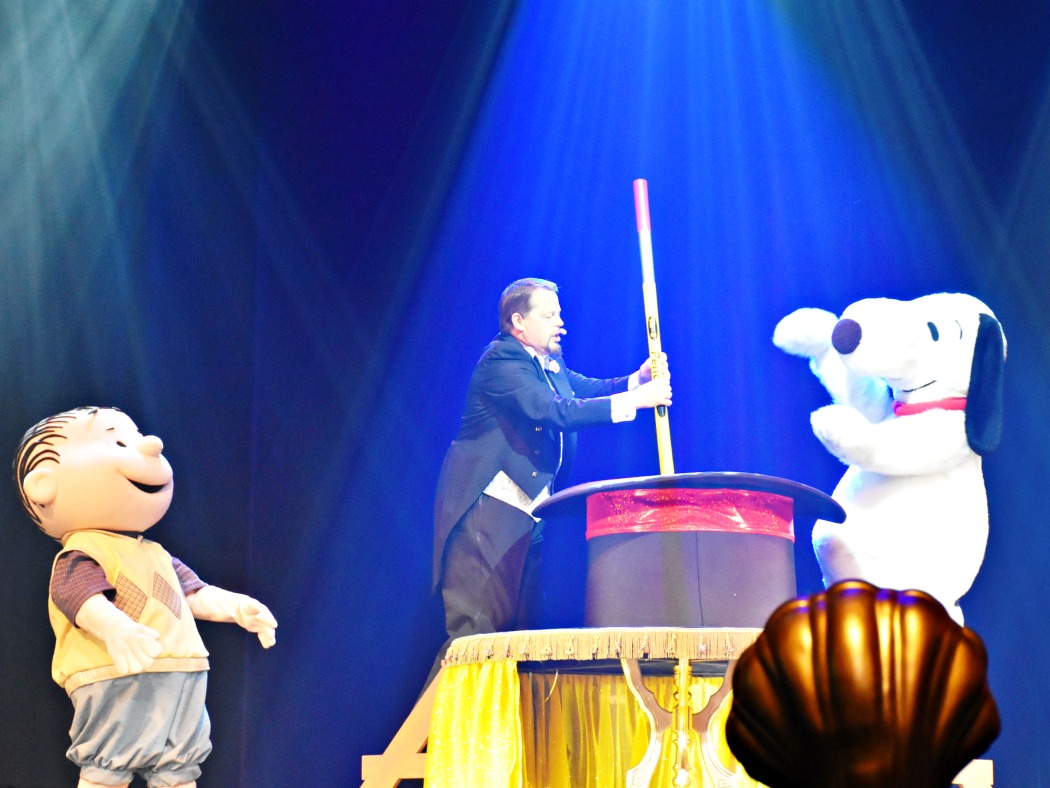 There are also other fun activities that you can do while visiting. For example, maybe learn a new game? Visit the dress shop at design a tuxedo? Get a mustache to match your personality?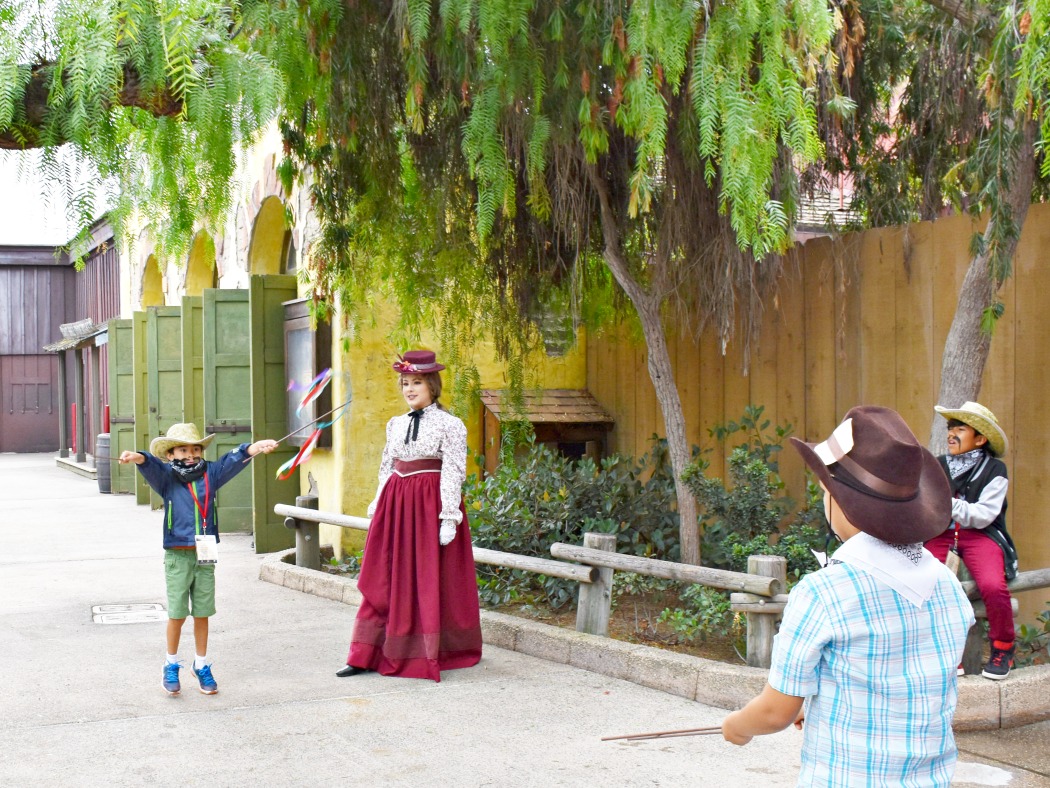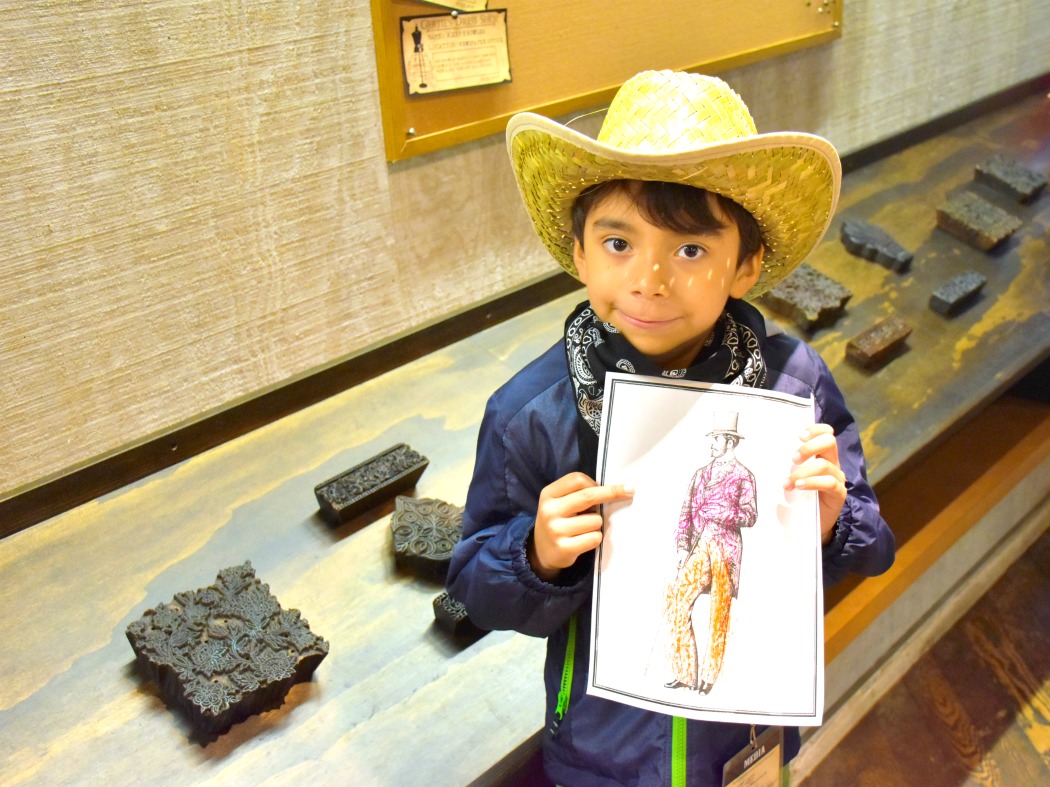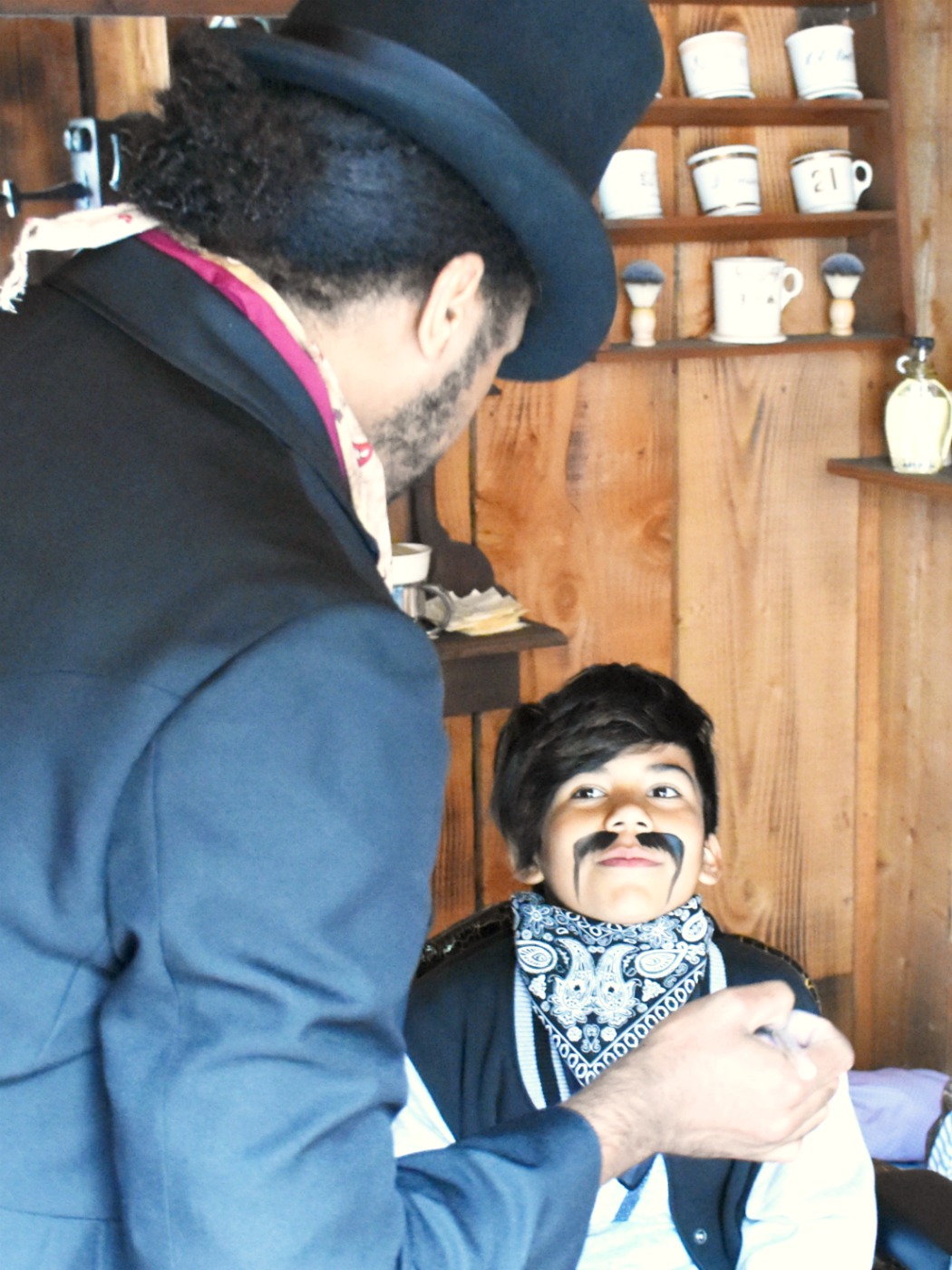 Every visit has been different, and the kids still get just as excited as the last time they visited the park. It's fun to be a part of an unfolding story – so make sure to get there early so you can enjoy it from the very beginning.
If you want to get dressed up and cosplay your visit, check out these budget-friendly cowboy costumes and accessories that you can take with you on your Ghost Town Alive! adventure:
Of course, you can also pick up some accessories while you're visiting Ghost Town at Knott's Berry Farm – they have countless shops with really cool costumes (and boysenberry treats).
I hope you get to visit before Ghost Town Alive! goes away after September 4th. It's such a blast to become a part of the story.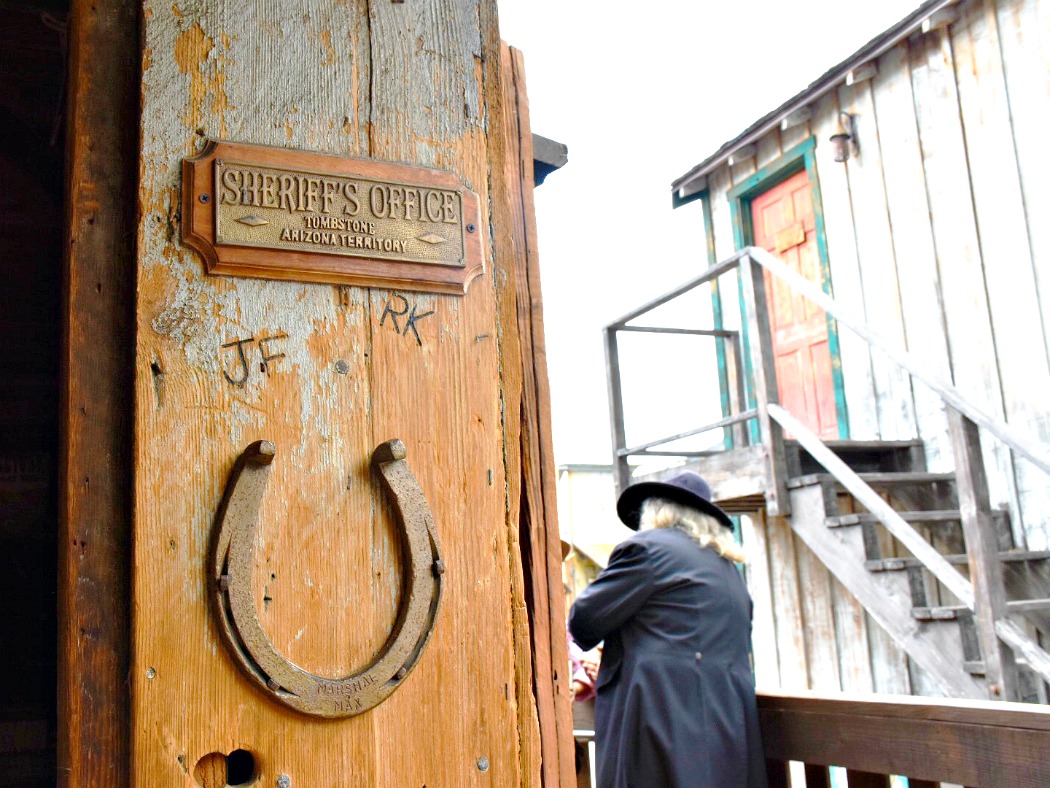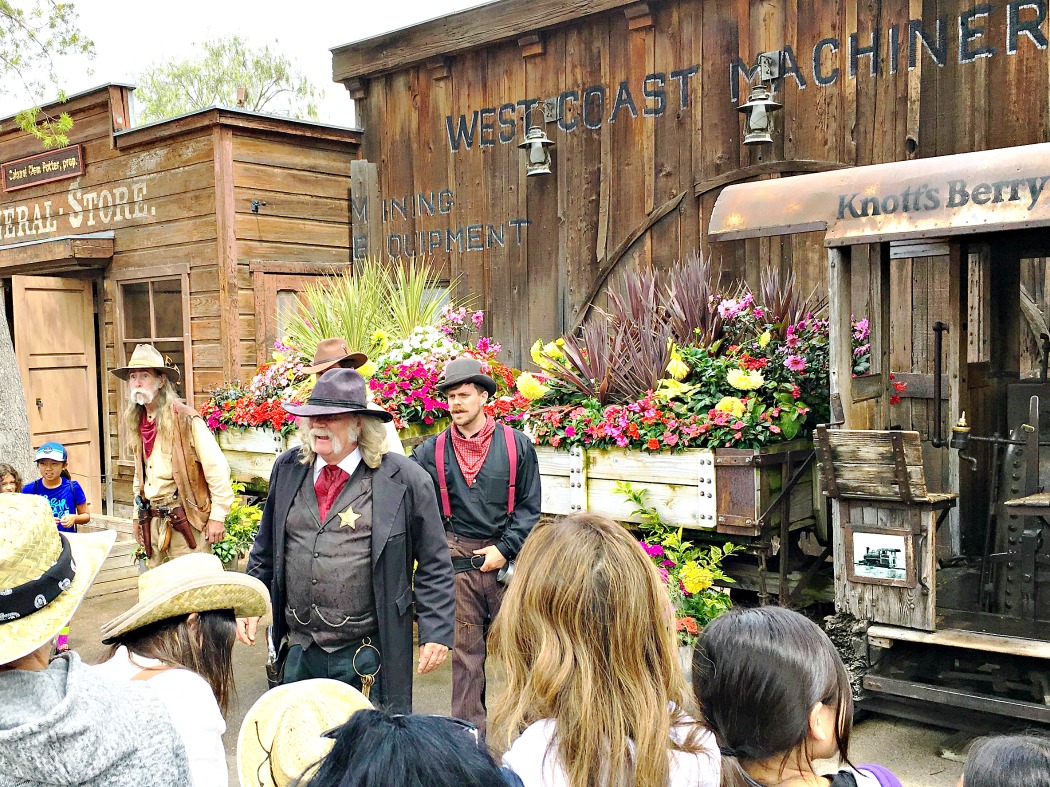 RELATED: Knott's Soak City Destination Guide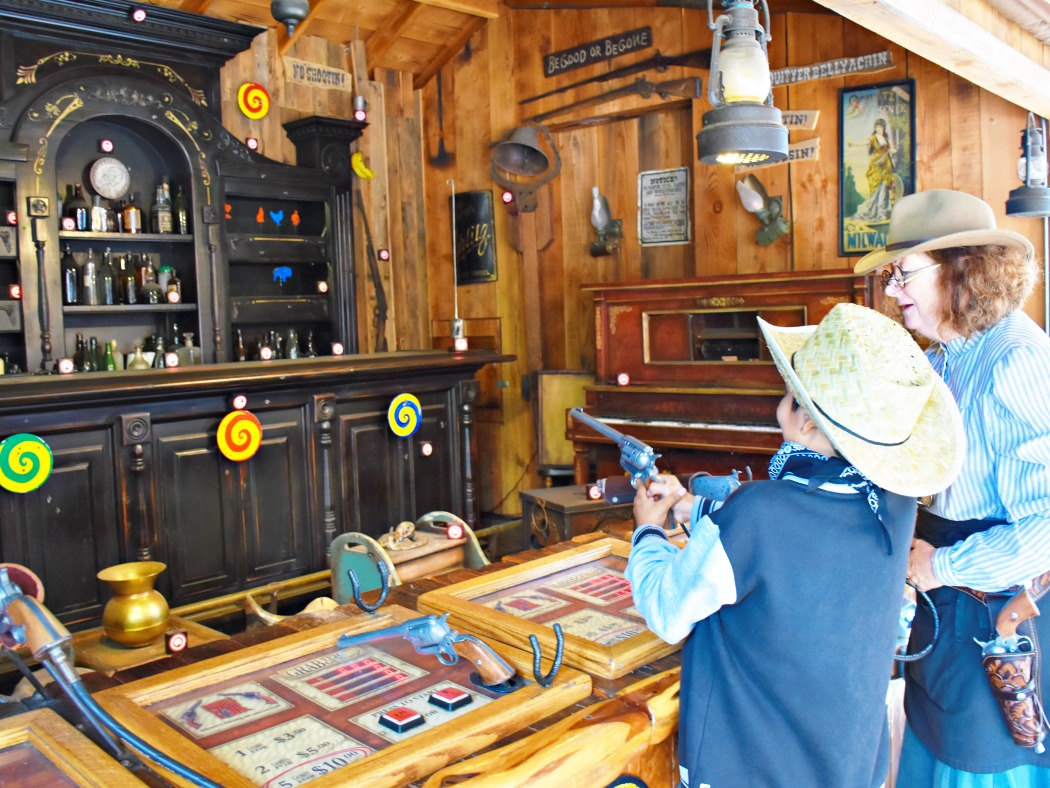 Where to stay in Buena Park
Knott's Berry Farm Hotel – our first choice because it's literally within the resort. Your hotel stay also includes parking and if you book the Snoop room, Snoopy himself tucks you in (plus, you get two Snoopy plushies).
Courtyard by Marriott Anaheim – within walking distance to Knott's Berry Farm (only half a mile away). Hotel stay includes free self-parking.
Fairfield Inn & Suites Anaheim Buena Park – one mile away from Knott's Berry Farm. Hotel stay includes breakfast and free self-parking.
Discounted Tickets
Upcoming Events
Celebrate Fourth of July weekend and Labor Day weekend at the park with a special nighttime firework display. The Buena Park skyline will glow with a brilliant fireworks show on July 1-2 & 4, and September 3rd,.
Share your day with Knott's Berry Farm
Facebook: /KnottsBerryFarm
Twitter: @Knotts
Instagram: /KnottsBerryFarm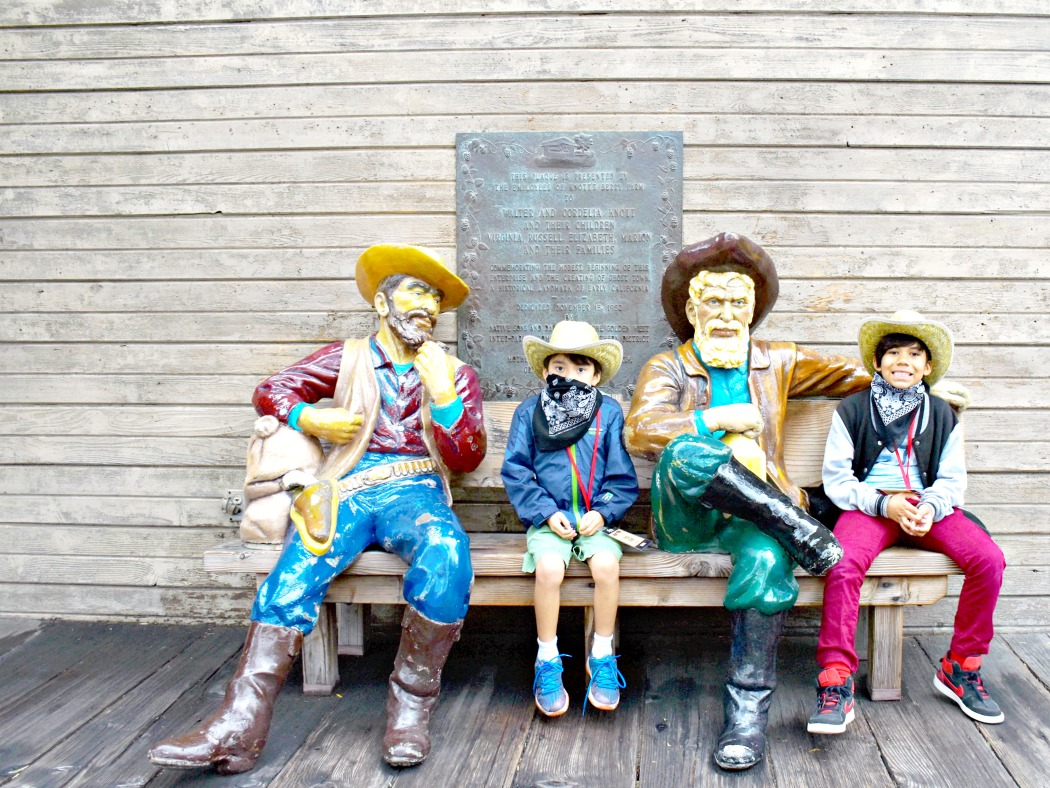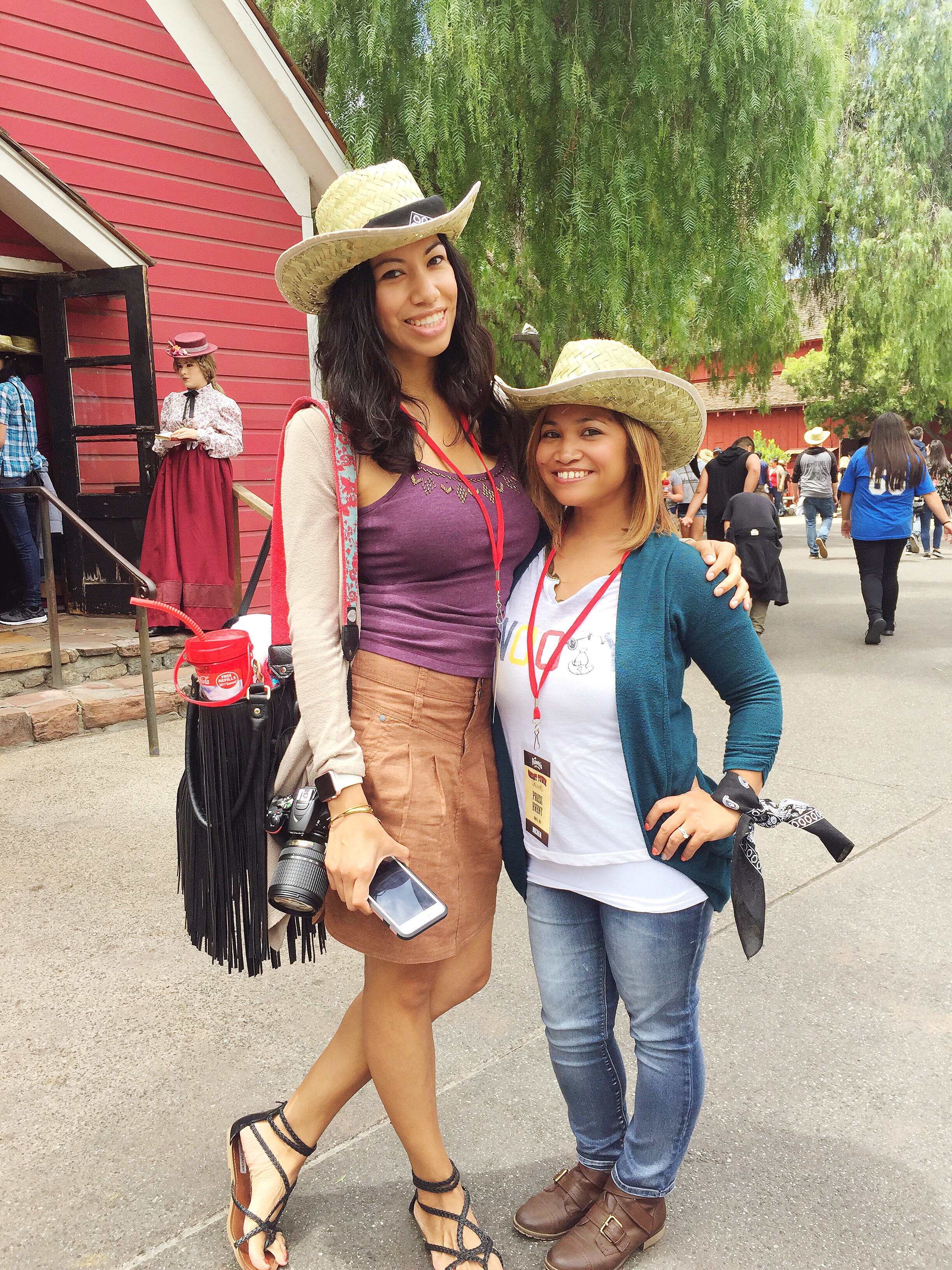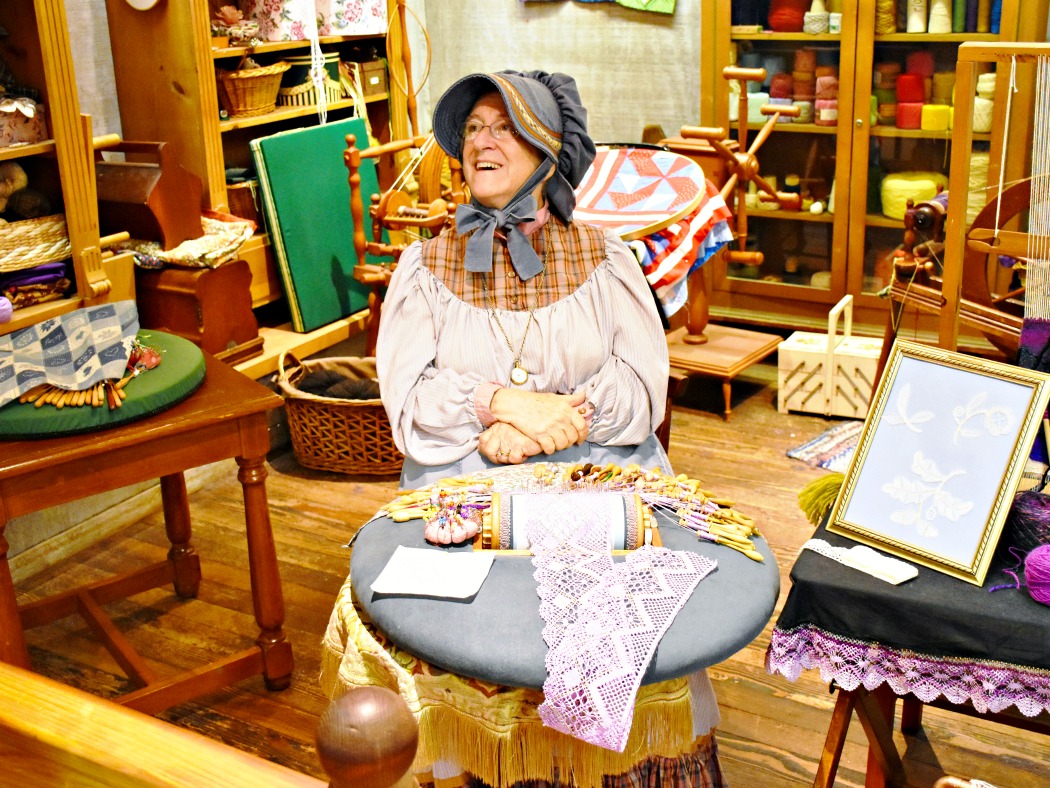 This is not a sponsored post. I received complimentary entrance plus meals in exchange for this post. All thoughts and ideas remain my own. 
Originally published on June 25, 2017. Last Updated on July 1, 2017 by Pattie Cordova