We found out a few years ago about this great park where you can see planes landing at LAX. This was right up my alley. The kids and I love heading out to Los Angeles to check out cool free places.FREE being the most important part of that sentence. It is a perfect spot to take kids while waiting for someone to arrive at LAX. It is also a fun day trip during Spring Break or summer vacation to get kids out of the house.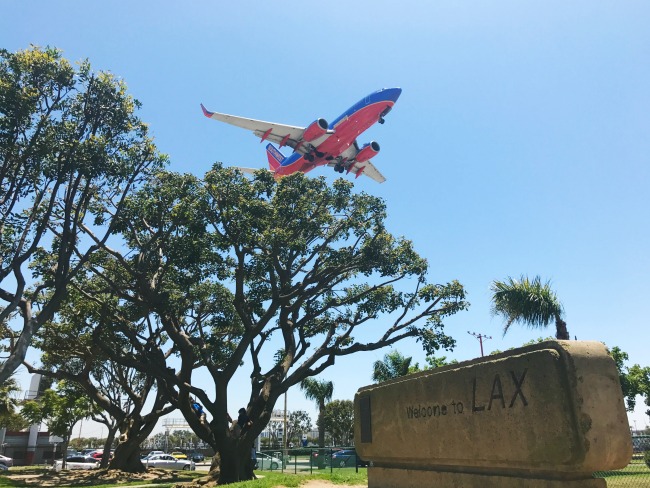 The park is right next to the landing strip making it a picture-perfect location. The park is separated by a wire fence… and if you're wondering which spot to go to, we prefer the right side. The large planes fly right over you. On the left side, the kids love to run around the open space. The large trees are my kids favorite. They are low to the ground with tons of huge branches for climbing.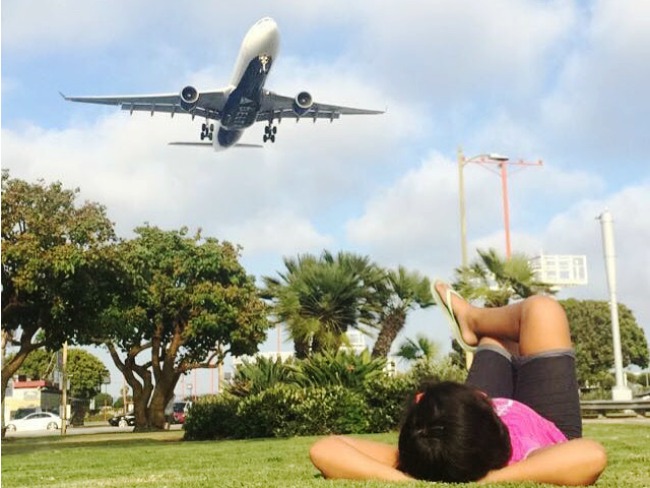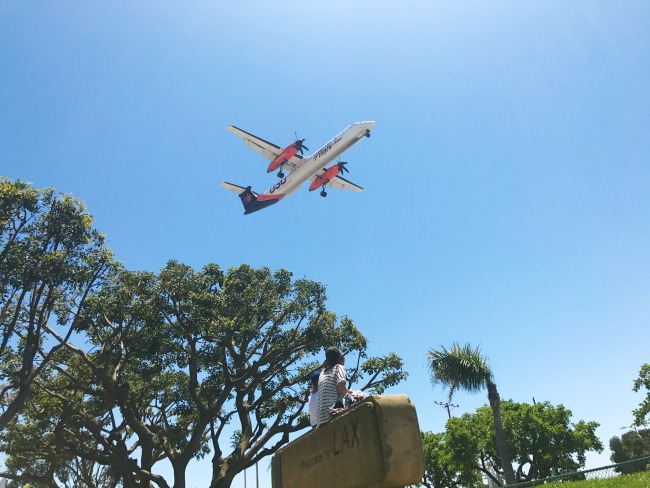 Another great thing about this park is the In-N-Out across the street. I usually park at In-N-Out parking lot since there are not many spots in the street. I'll grab some fries and shakes for kids, then head across the street. Nothing better than great burgers and fries while kids run around. In-N-Out and watching planes landing at LAX, two Southern California treats in one location.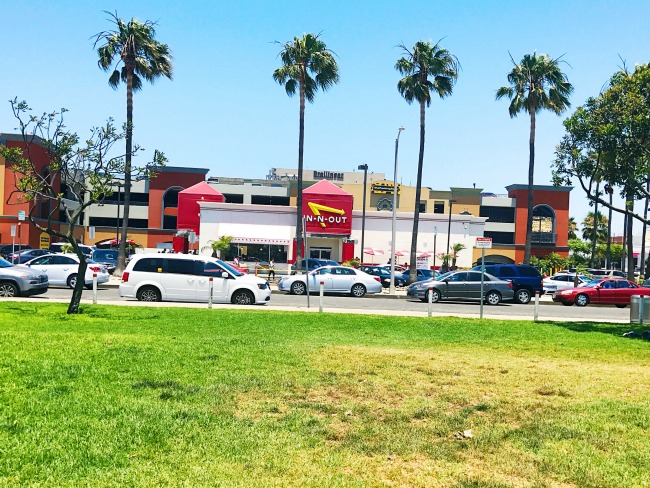 In case you don't want grab lunch at In-N-Out, in which case we cannot be friends, bring a picnic. The park has plenty of shade under those huge trees. Bring a blanket and folding chairs since there are no tables or benches at the park. The street parking is limited but people are constantly coming and going. People use it to wait for family members planes to arrive. The street parking allows for two free hours from 8am to 10pm. I usually drive around a couple of times waiting for someone to leave, which doesn't take long.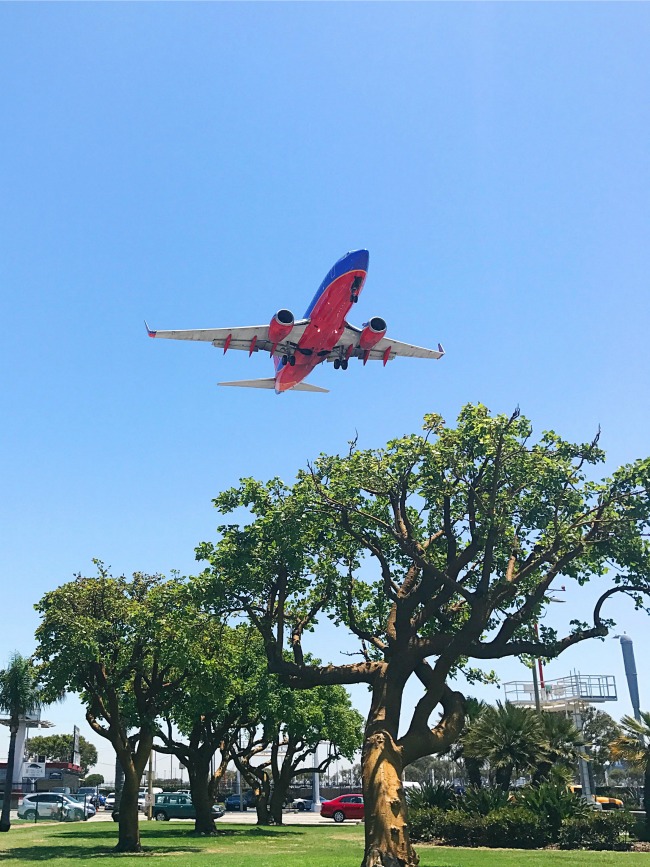 The park doesn't have an exact address but it's in the corner of Sepulveda and 92nd St. in Los Angeles. I usually just put my navigation to the In-N-Out address. We have visited a few times and kids still have a blast. This Mamita loves places like this park, free and where kids actually have fun. The planes fly over every 15 minutes so there is always a new plane to look at. It is definitely worth a visit on your next LAX pick-up or a fun family lunch.
Planes Landing
Every 15 minutes
In-N-Out
9149 S Sepulveda Blvd
Los Angeles, CA 90045
Hours: 10:30 AM -1:00 AM
Park near LAX:
Corner of Sepulveda and 92nd St.
Los Angeles 90045
Parking:
* In-N-Out (customers only)
* 2 hour free parking from 8am-10pm on 92nd street
Originally published on July 10, 2017. Last Updated on January 10, 2019 by Pattie Cordova