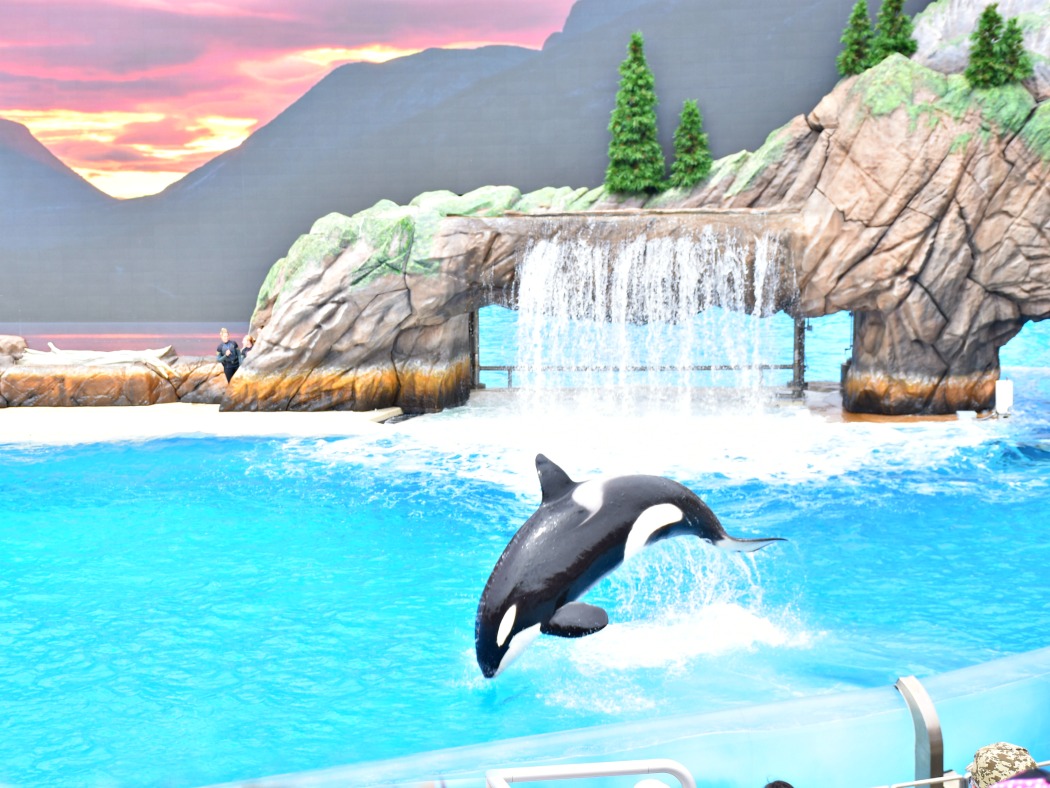 This event was sponsored by SeaWorld San Diego.
The Hubster and I took the chiclets to San Diego for the day to check out the new attractions at SeaWorld San Diego. We had a fabulous time and left us wanting more (and it was a completely different experience from our last SeaWorld visit).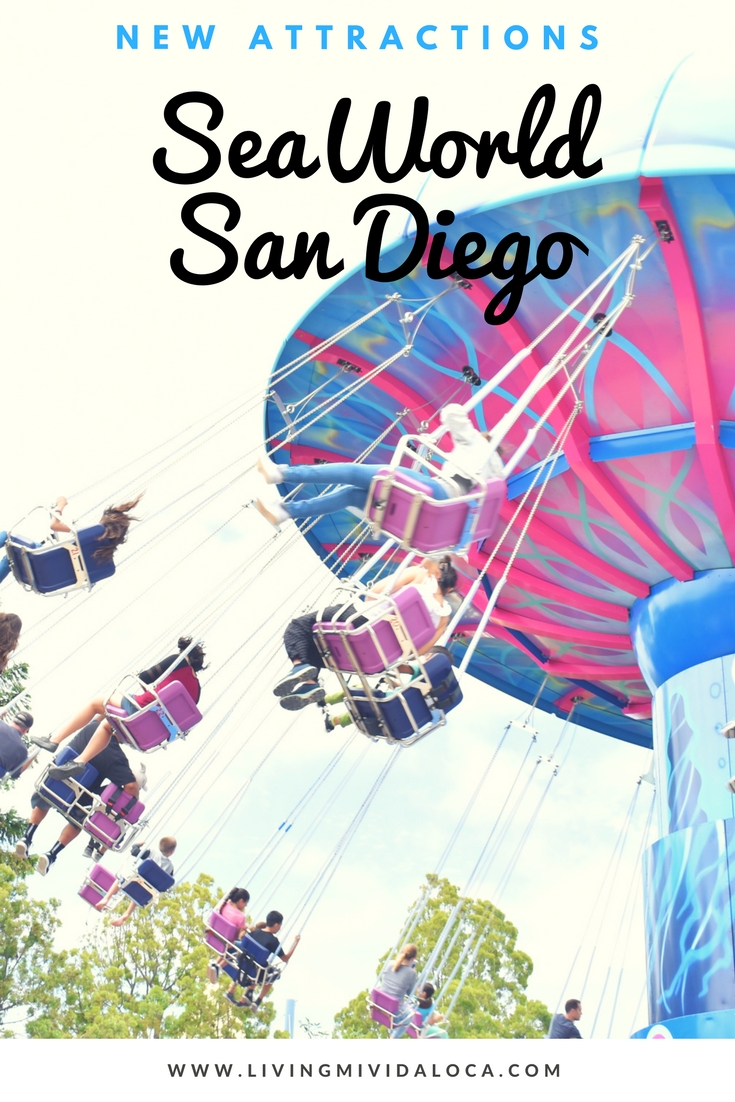 We started our day visiting with the penguins and dolphins. Seeing the animals up close is our favorite part of visiting SeaWorld San Diego because it brings the experience to life. They currently have add-ons that you can purchase separately and both of these experiences are items on that list.
Click here for more info on the Penguins Up-Close Tour.
Click here for more info on the Dolphin Encounter.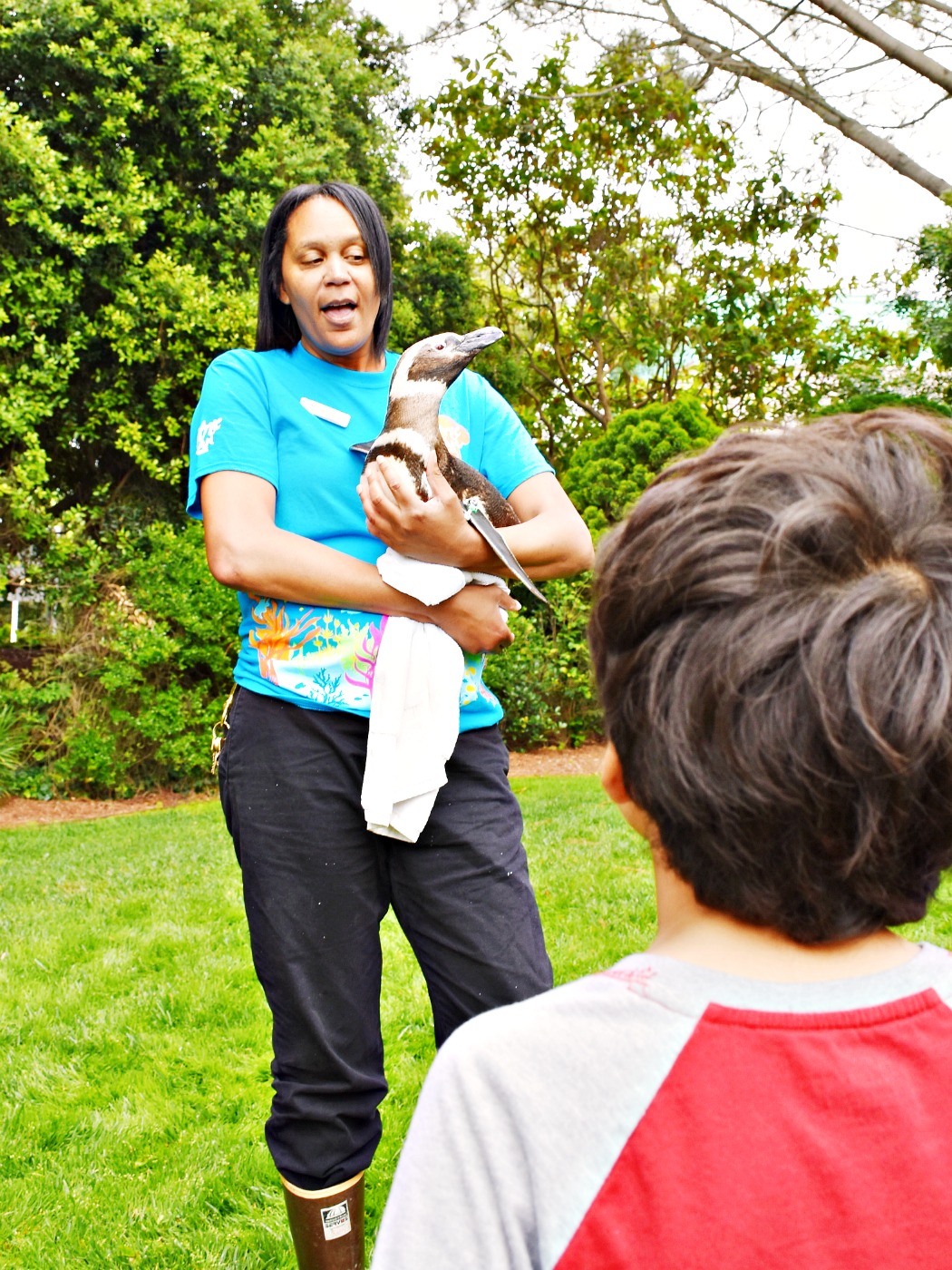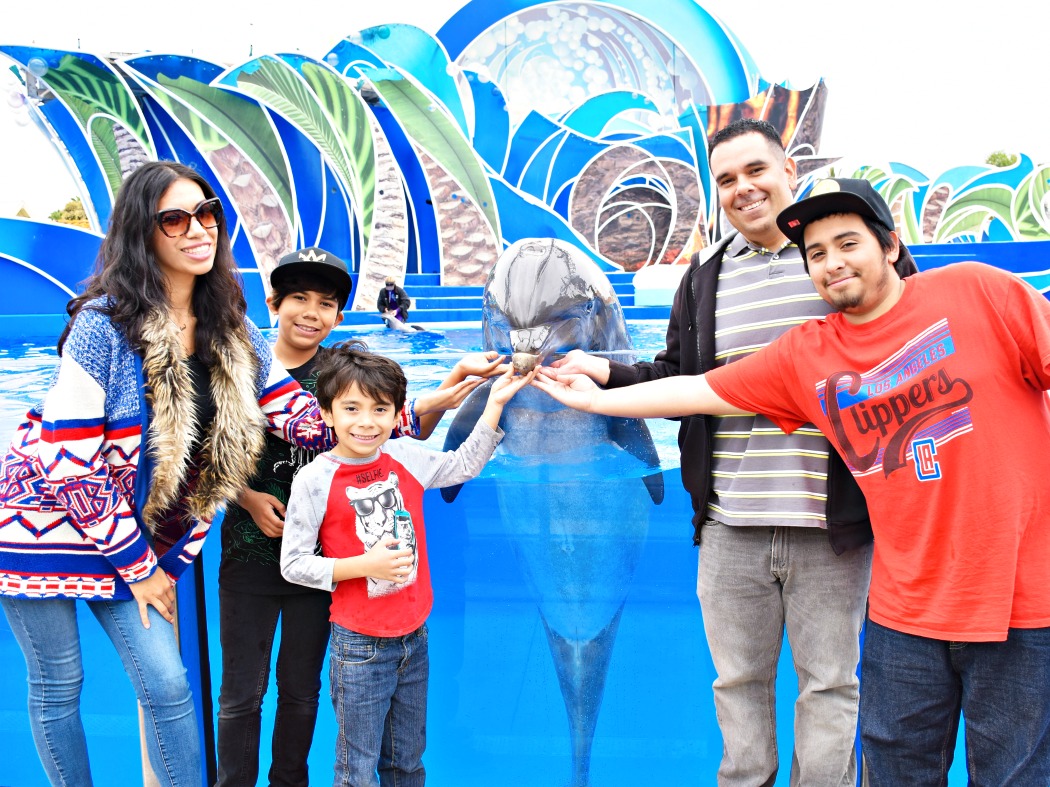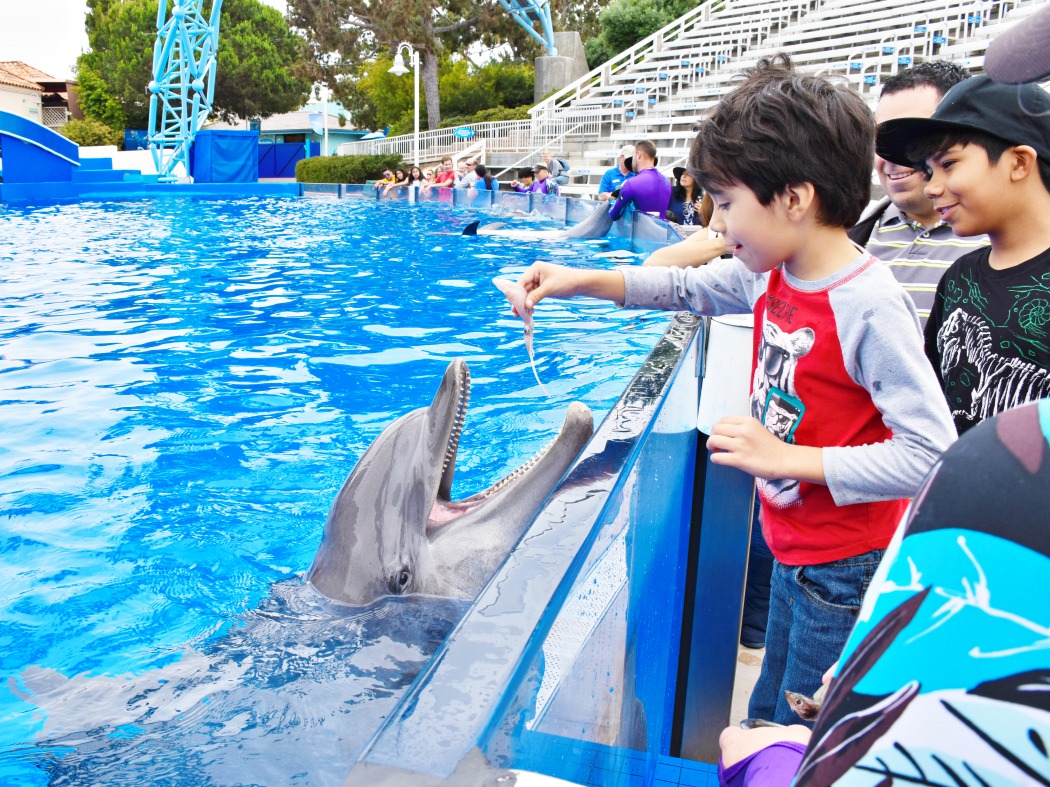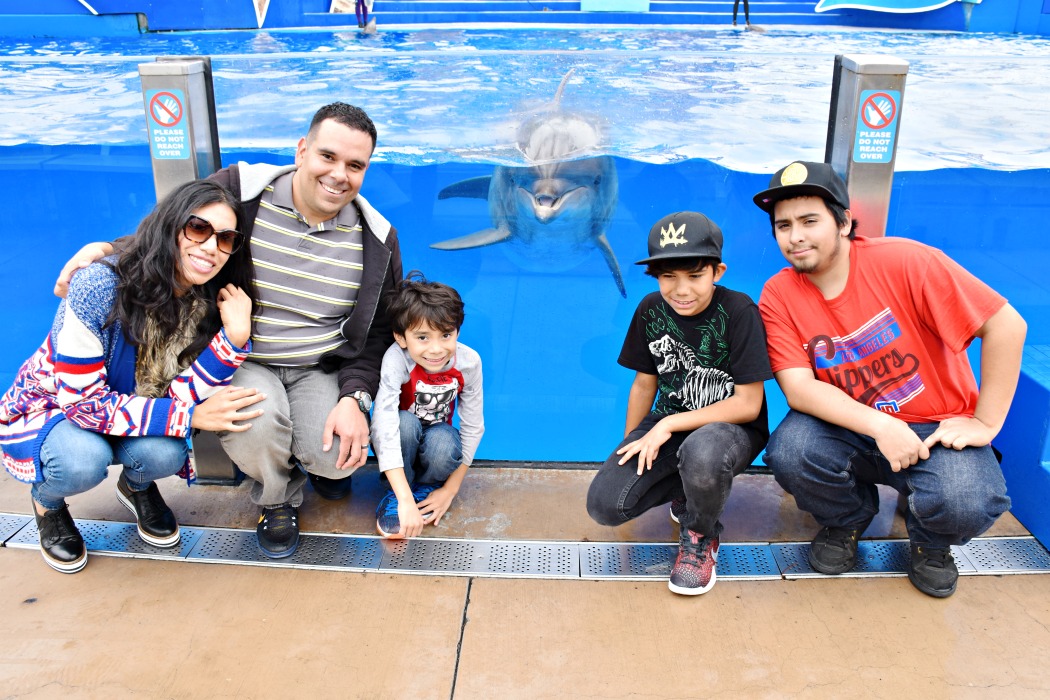 We went on to feed the sea lions and Dine with Shamu (an experience we had on our first SeaWorld visit) before moving on to the new attractions! We were super excited because we had only heard and read about the new happenings at SeaWorld (some are some new they haven't opened yet!).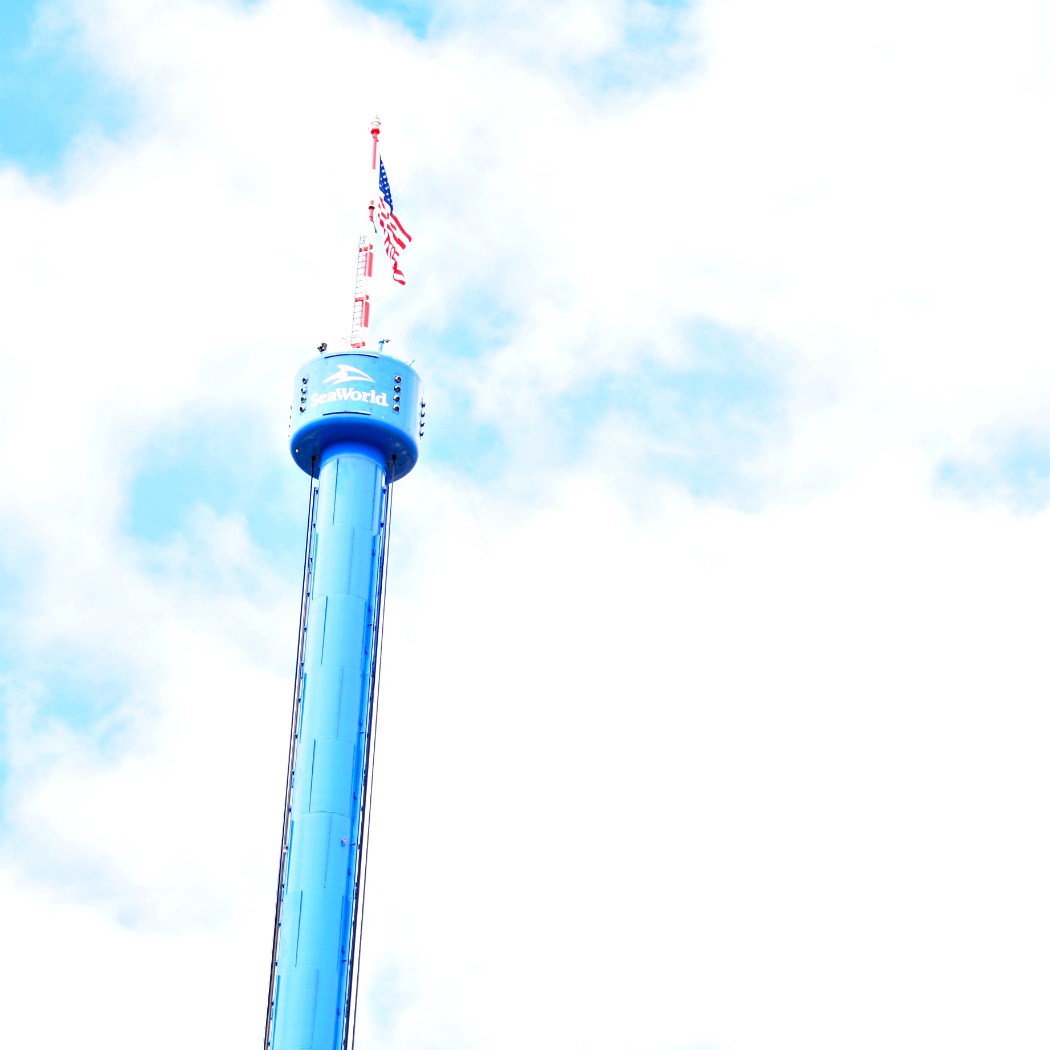 New Attractions at SeaWorld San Diego
SeaWorld San Diego just rolled out the biggest new attractions lineup in the park's 53-year history. The new expansion allows guests to play more, learn more and do more (just as we did during our weekend getaway).
Ocean Explorer
Ocean Explorer is an area at the park that gives you the illusion of being in the sea. The colors are vibrant, the vibe is mellow, yet festive at the same time, and the area also includes new park rides that are great for families. There's also Submarine Quest (for which there was a long wait) that blends gaming with learning as you go through the ride. The chiclets loved this ride and it would be great to go on it again and again to see if you level up. Note that this ride is not currently offered as part of the Quick Queue, though there might be plans of it being added later.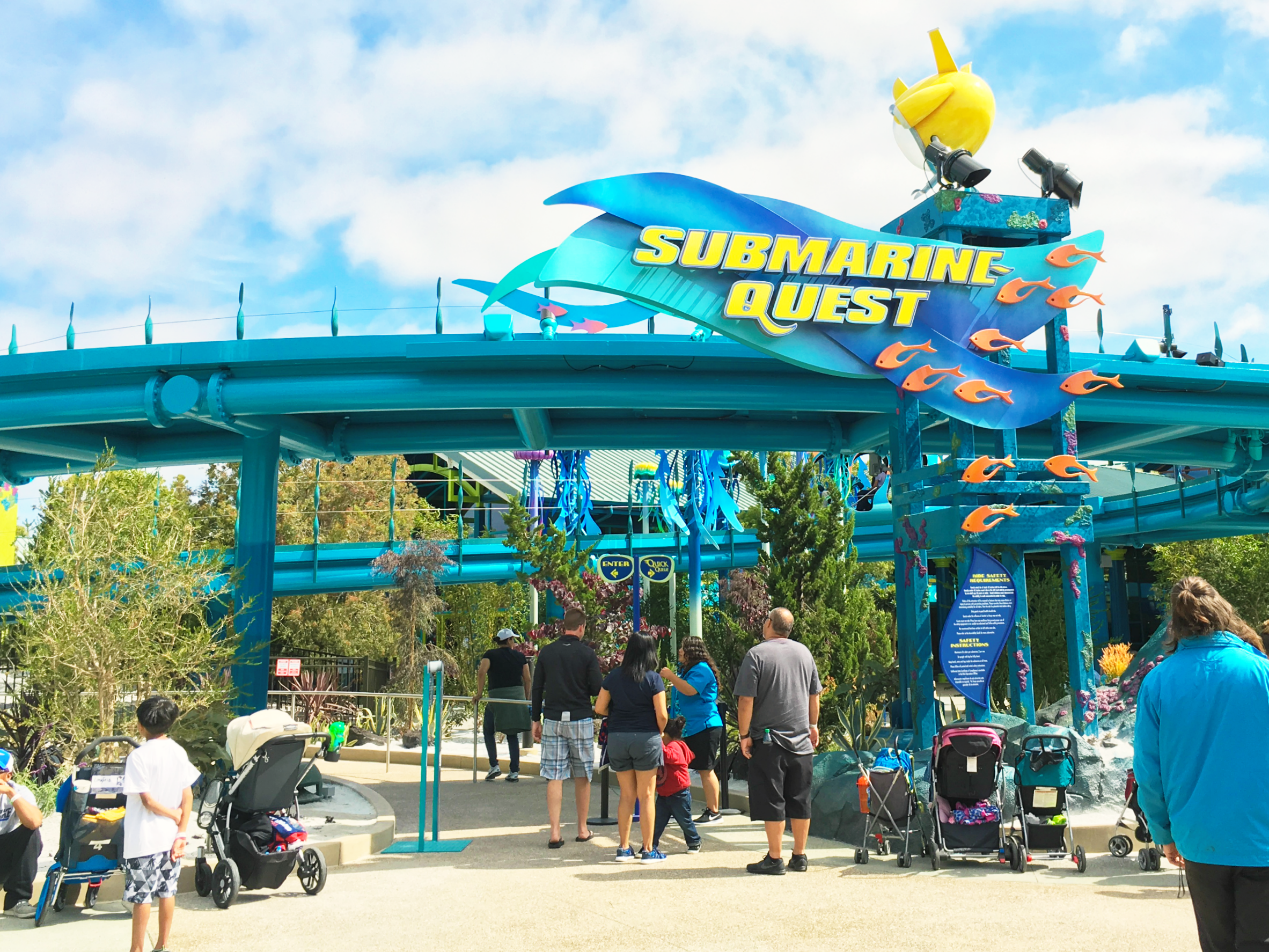 Ocean Explorer has five new children's rides and three new animal encounters. There's even a spot where children can crawl through the exhibit and peek through the plastic domes on the exhibit. The new area is conveniently located by the Orca Encounter – one of the new attractions at SeaWorld San Diego.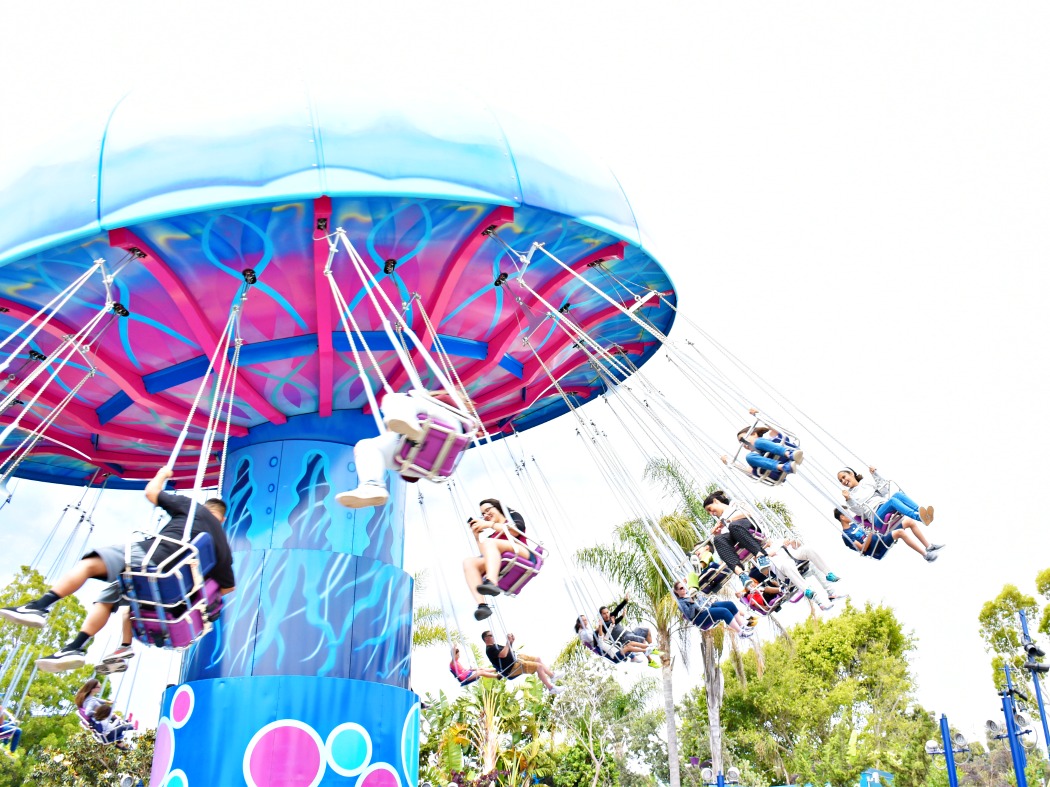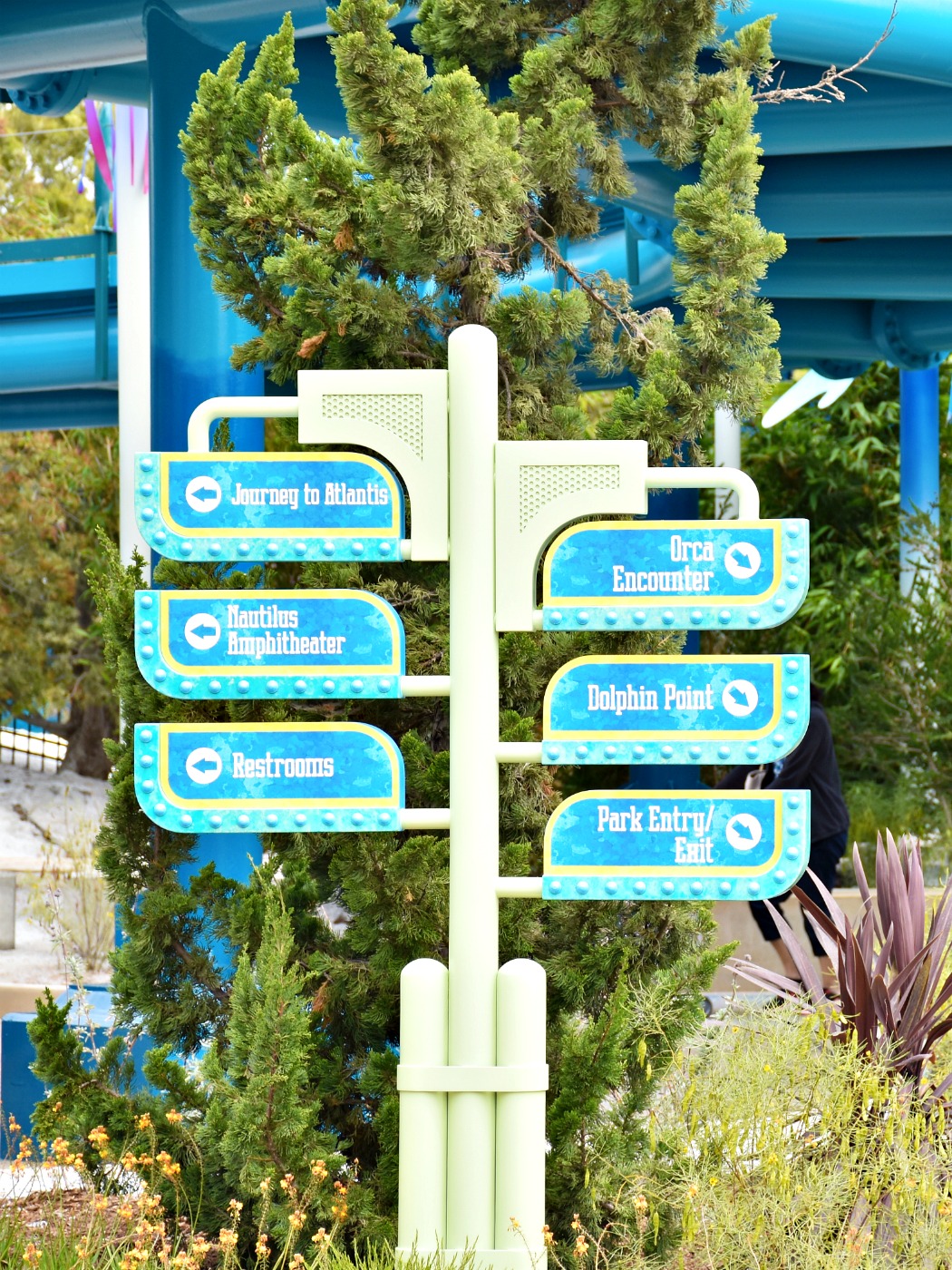 Orca Encounter
This summer, SeaWorld San Diego debuted the all-new, inspiring Orca Encounter. The experience is "based on killer whale behavior in the wild—how they move, hunt and navigate, what they eat, and even how they communicate." It's narrated and shown in a very documentary type of way with the orcas demonstrating the behavior as the narrator describes it. It's surreal and keeps you wanting more.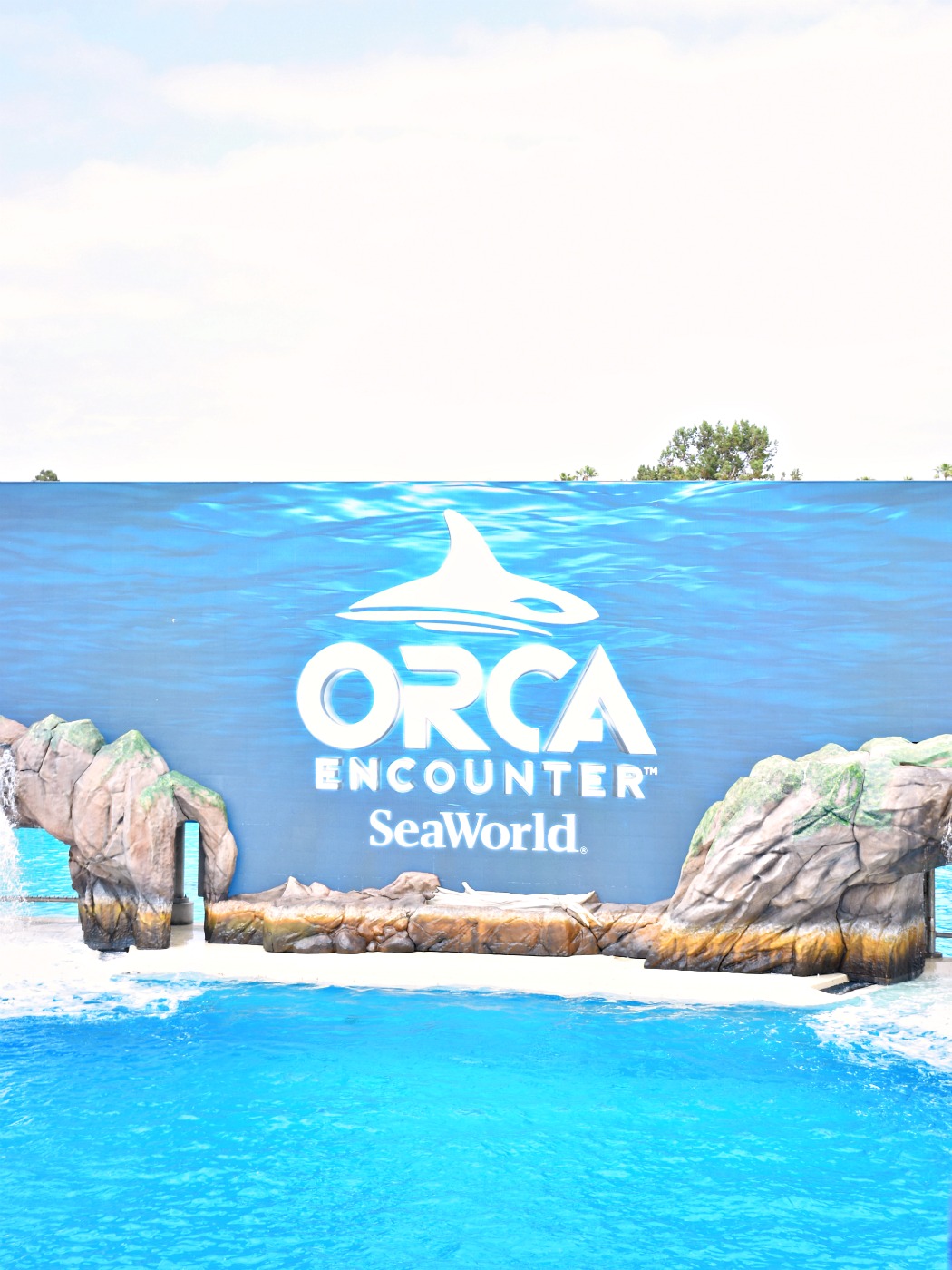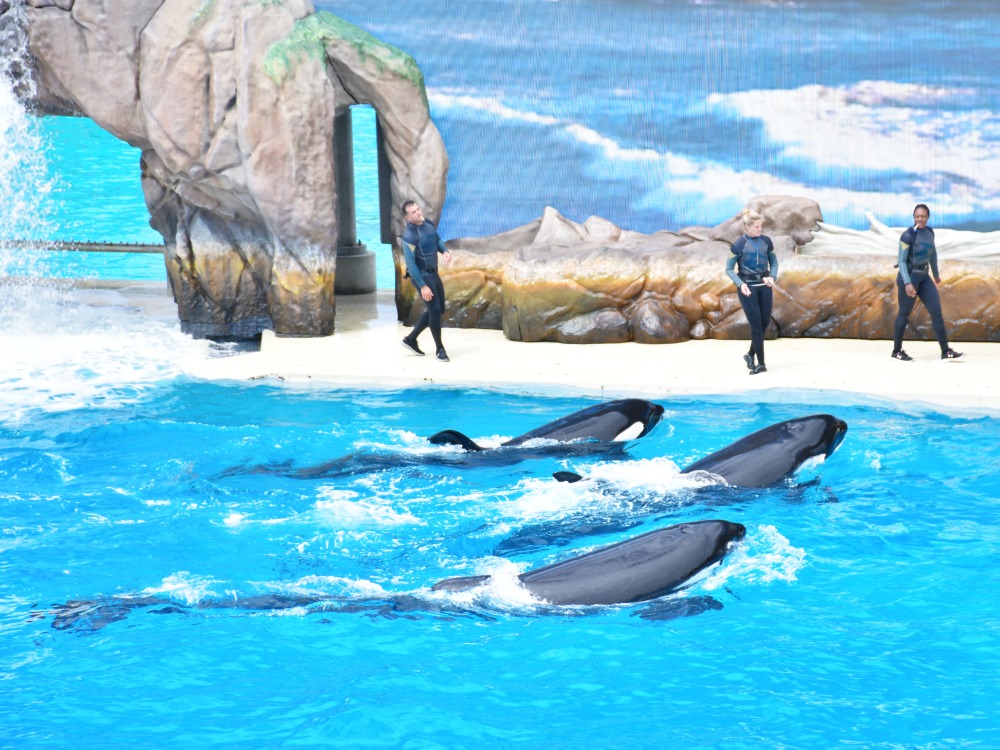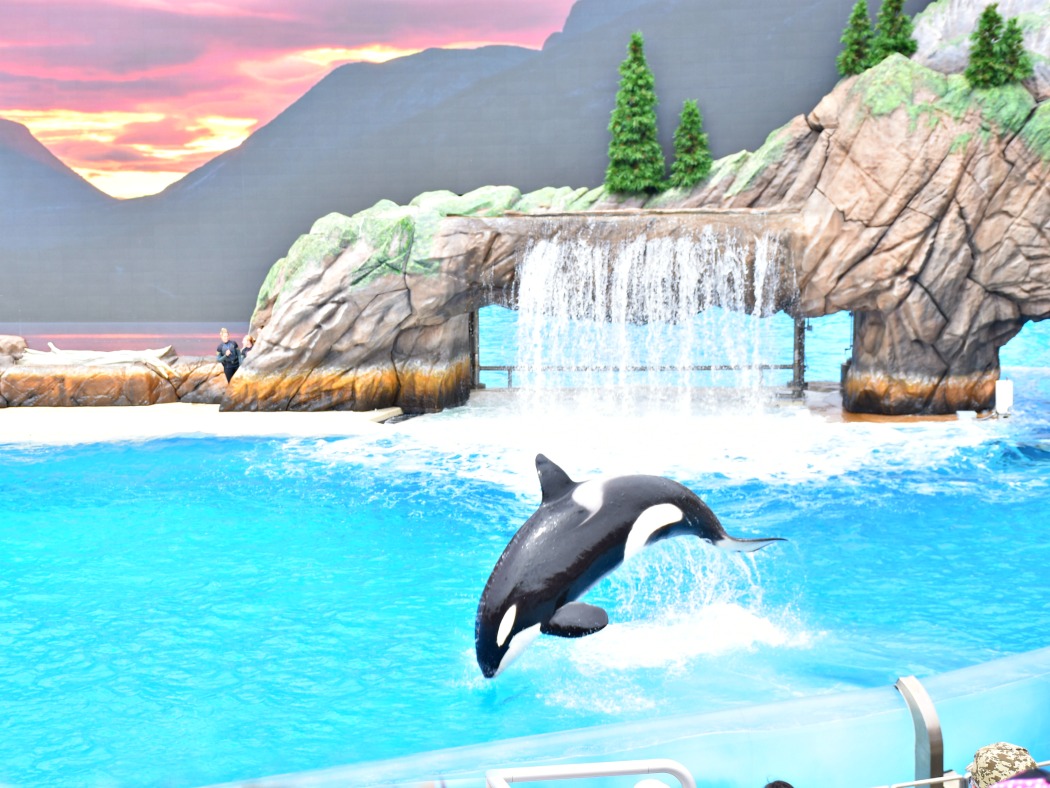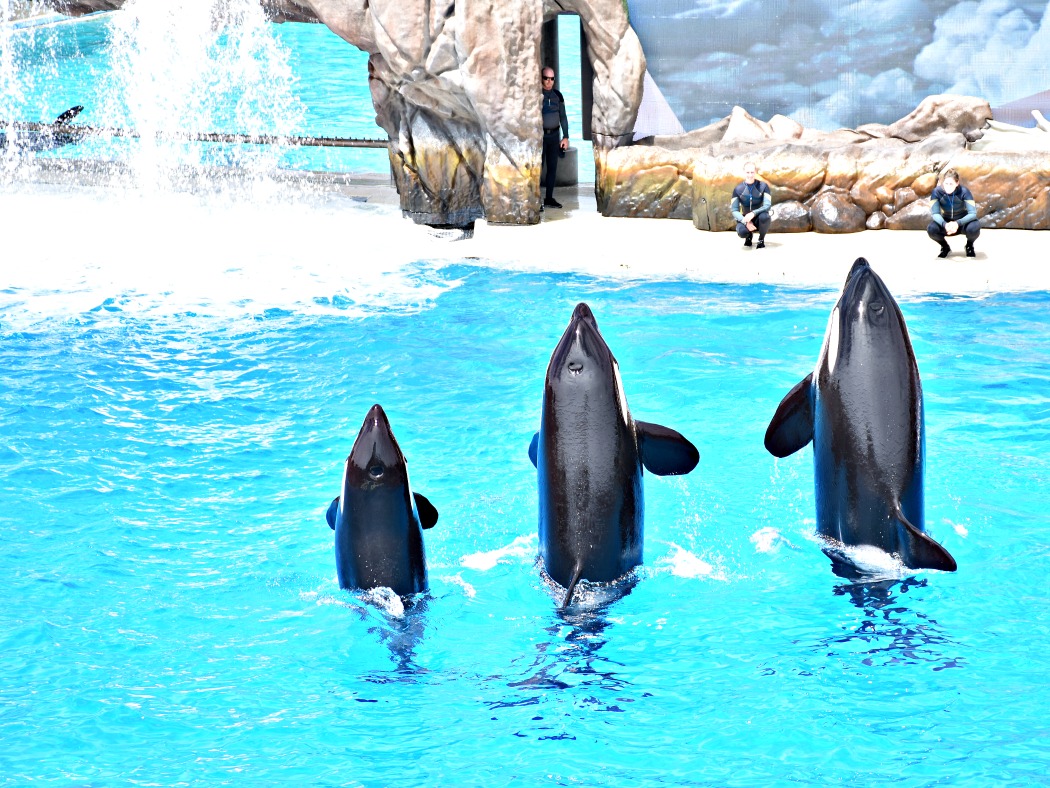 The stage is beautiful and features a giant screen that rotates scenes as they show goes on. It's really quite the show to see, and spots do fill up fast – especially in the splash zone. And just so you know, the splash zone is not a hint… it's a warning. The orcas come around and do some big splashes during the show.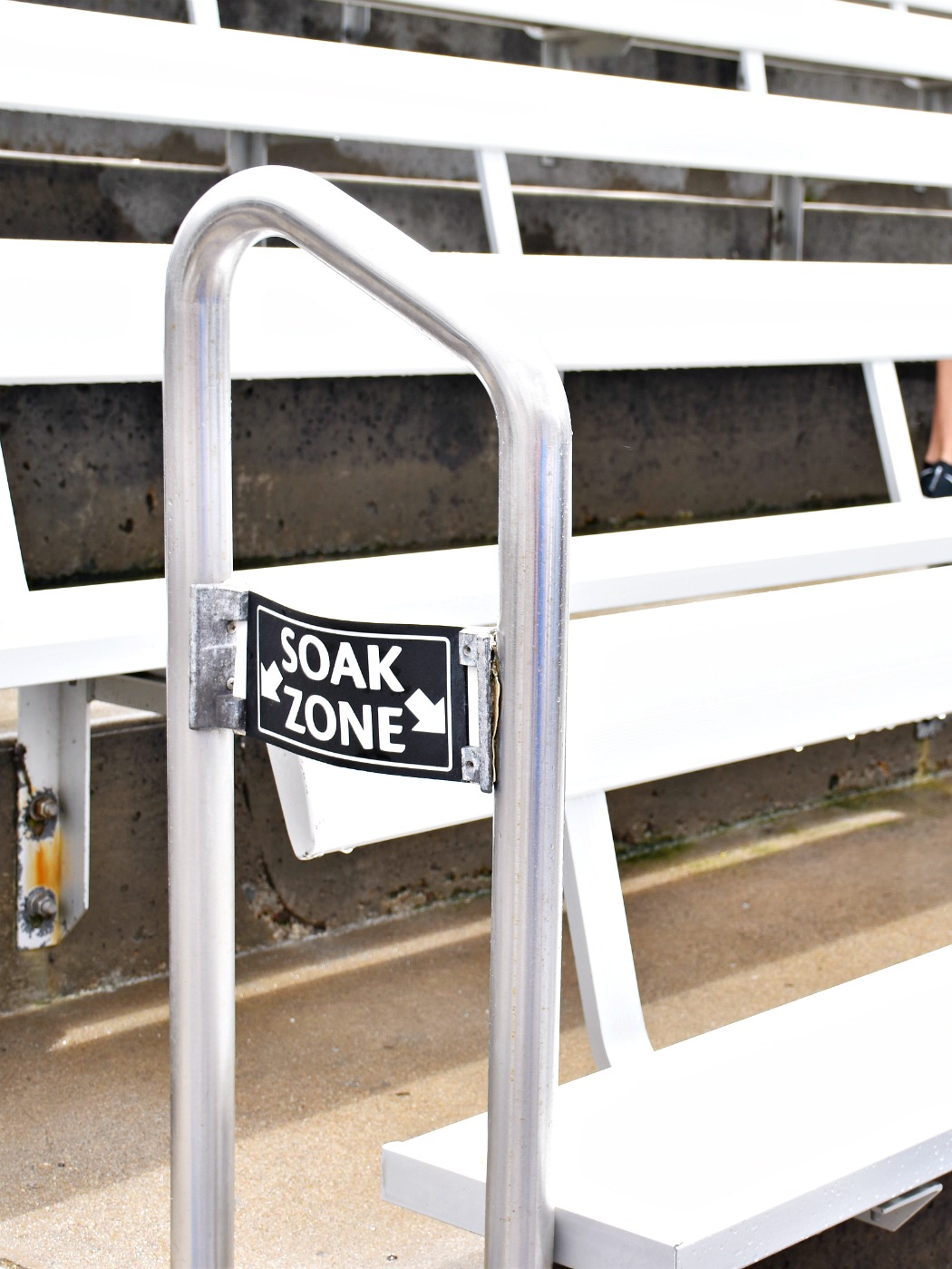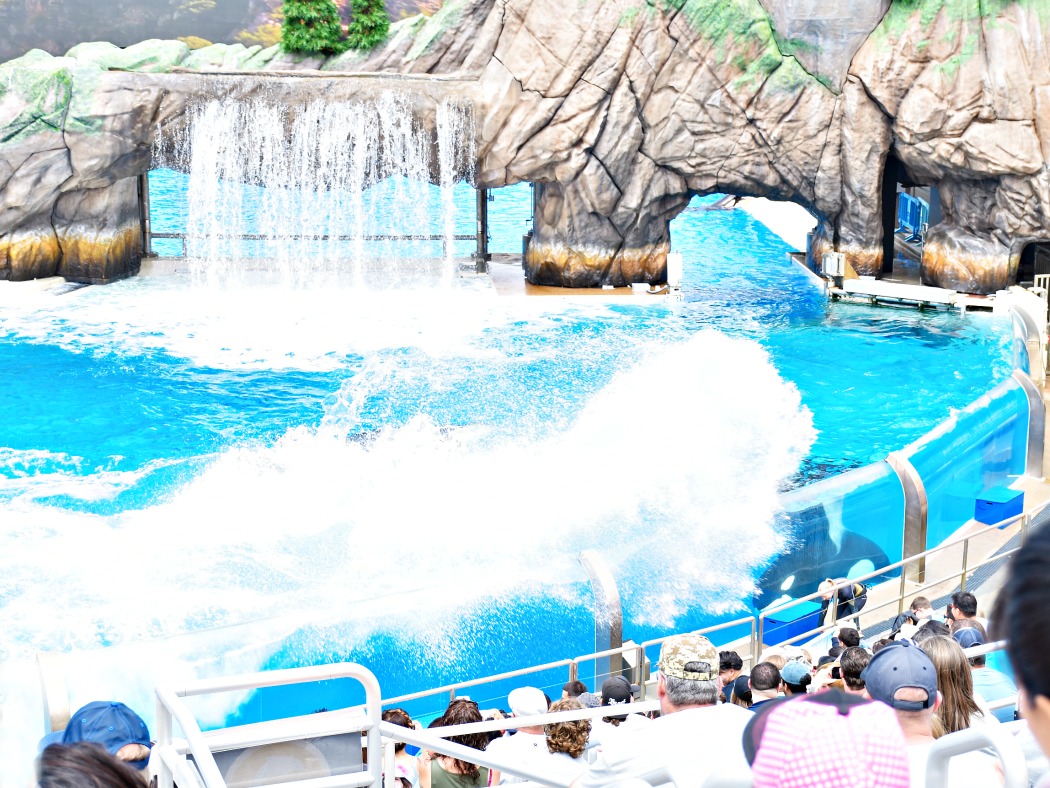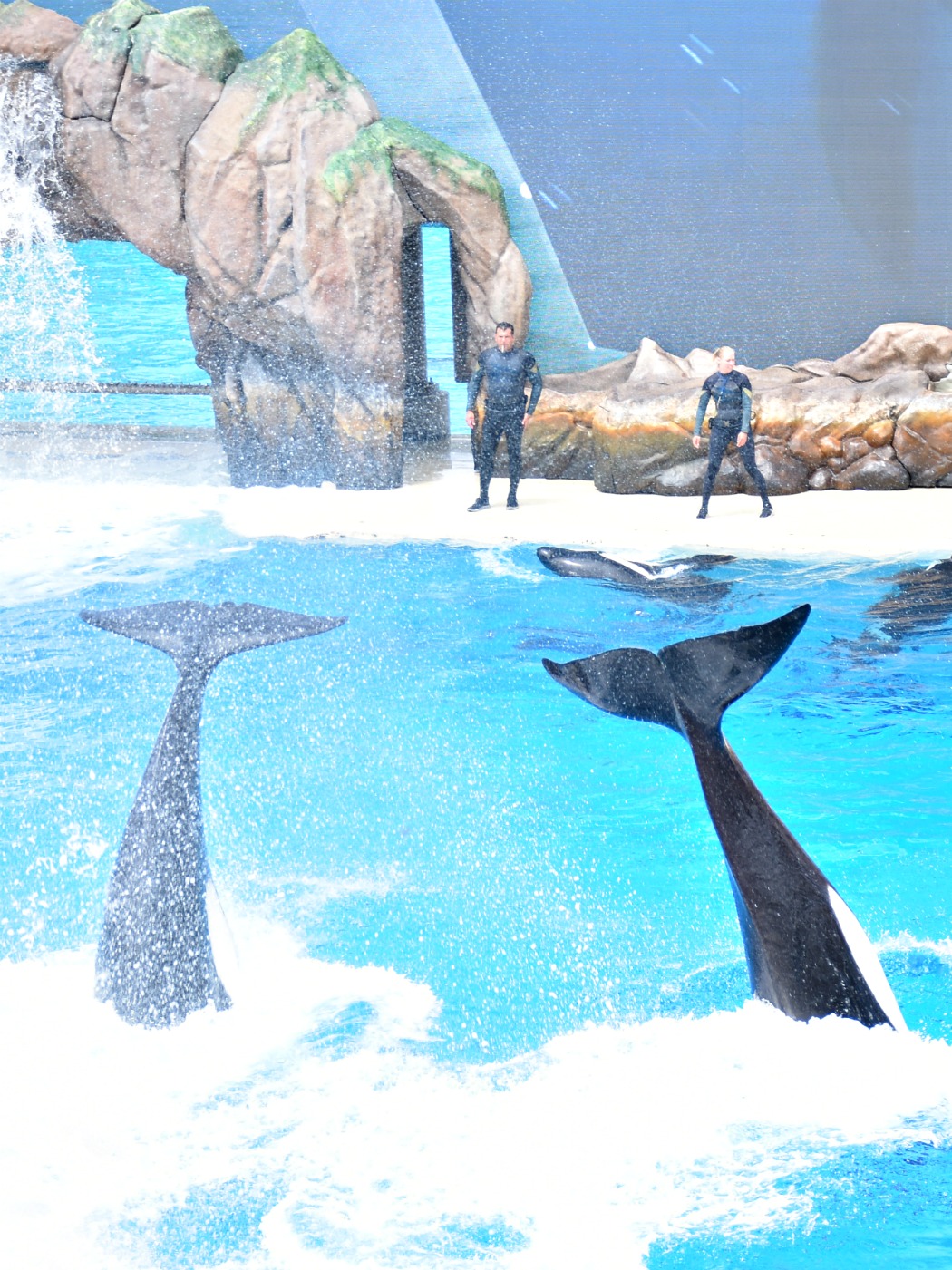 I would suggest you see the show sometime before or after lunch, when you're ready for a snack. Vendors come around with goodies that you can enjoy in souvenir cups.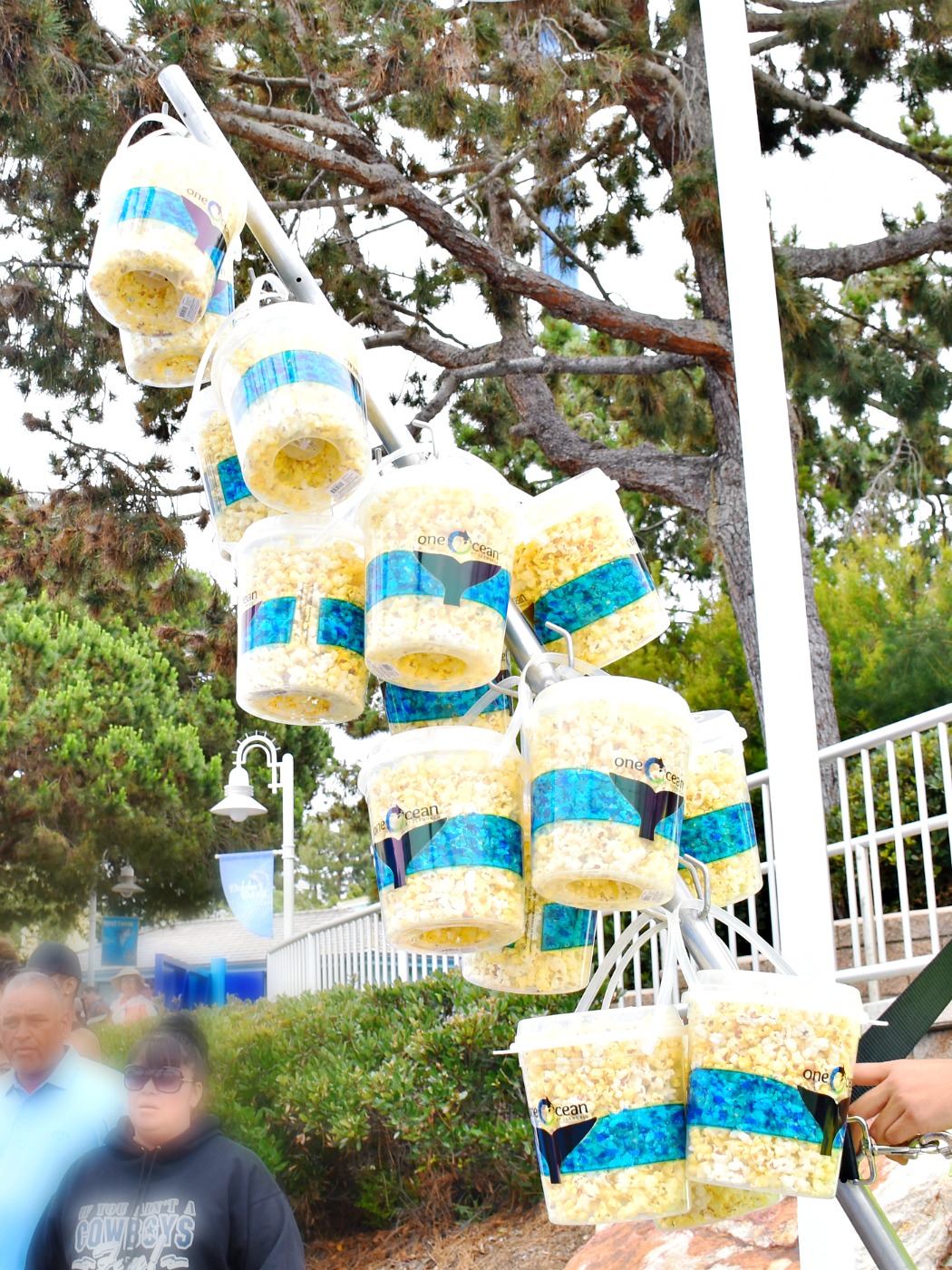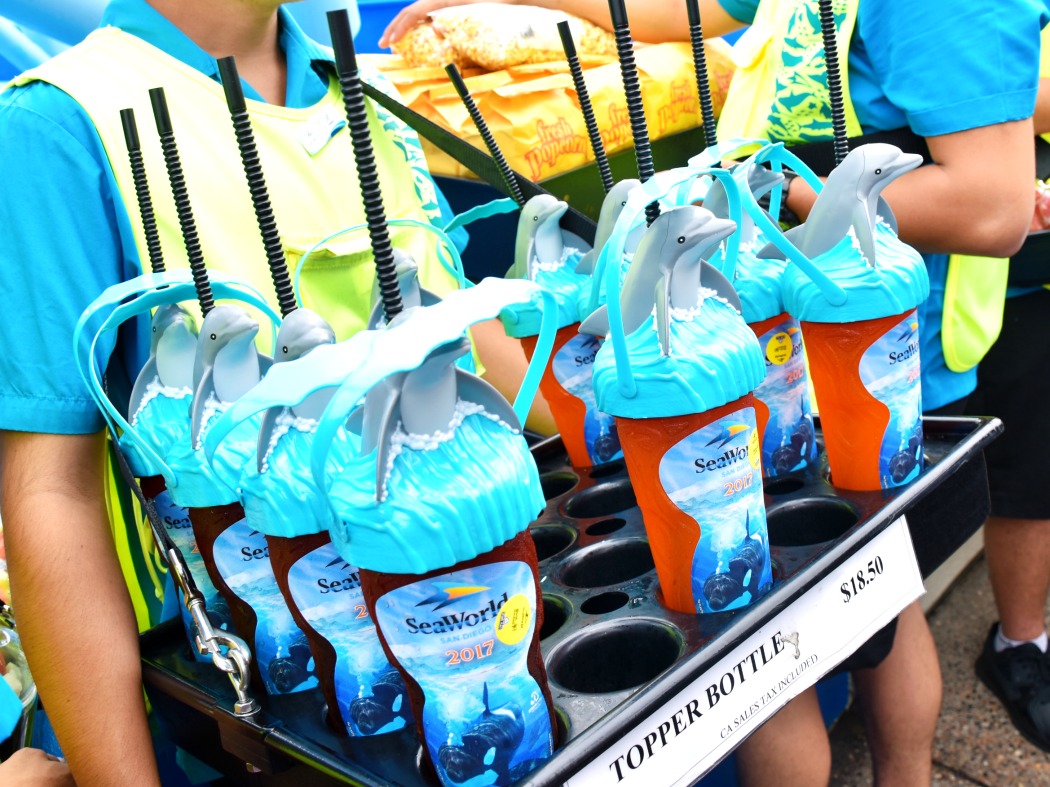 Guests also have the option to check out All Day Orca during the Summer. This isn't so much of a show because there isn't any one host. You do, however, get to see the orcas play when they're in between shows. What's fun about this exhibit is that you can chat live with orca behaviorists and educators. It's another great opportunity to learn more about these gorgeous animals.
Electric Ocean
Unfortunately we didn't get a chance to see this new show, but SeaWorld San Diego promises to be full of energy.
As the sun sets, Electric Ocean will light up SeaWorld with an ocean of brilliance and vibrant energy that will transform the park into an underwater world of colorful luminescence. This new, nighttime summer spectacular will immerse guests in a glowing sea of wonder with bioluminescent-like lighting, a dance club and pathway entertainment. Electric Ocean kicks off June 17 and runs on select dates through Sept. 4.
We had a fantastic visit and it felt like we were peeling another layer to the park. There was so much to see, and this time we even went on a few rides that we've never been on before. Our entire visit almost felt like a hybrid between a field trip and a family outing because we learned so much.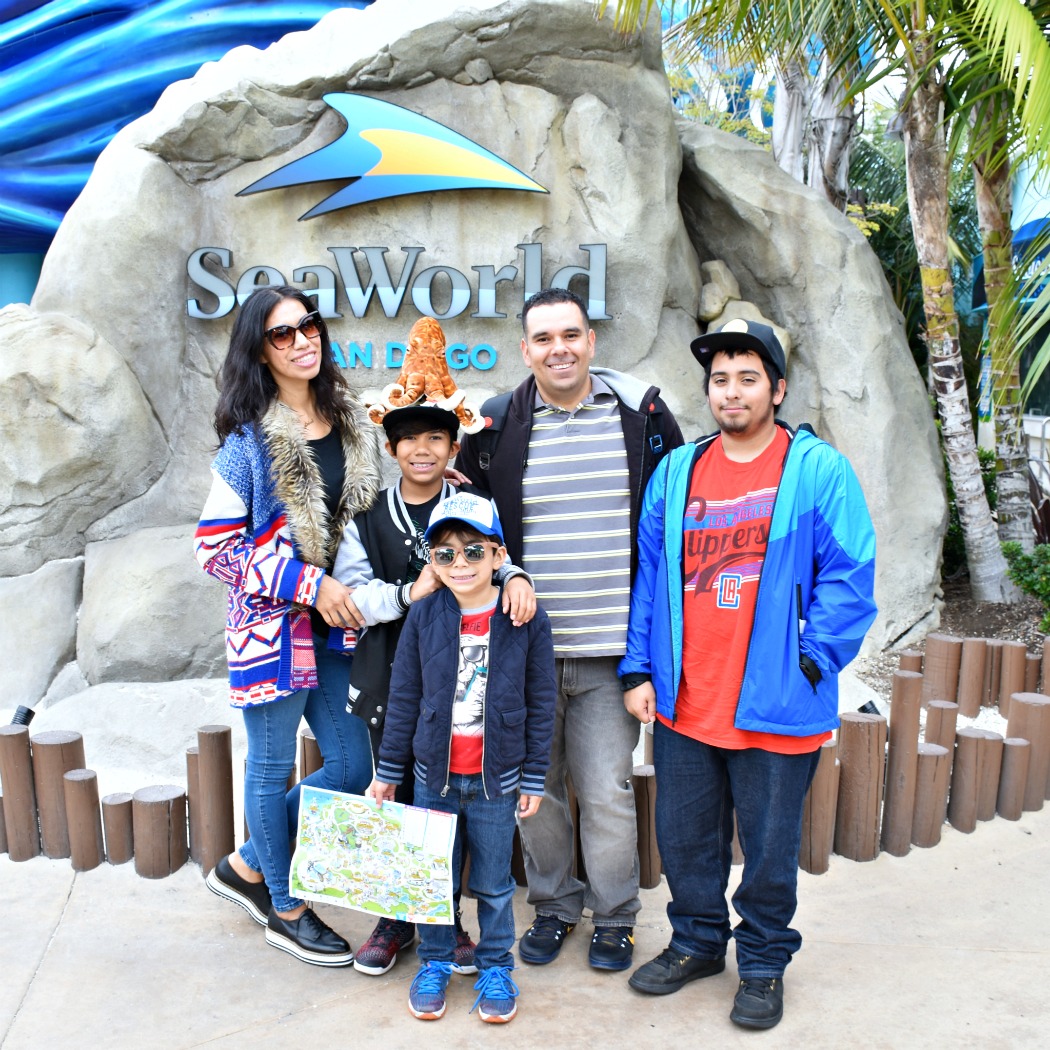 If you're visiting the San Diego area this Summer, make sure you plan a visit to SeaWorld San Diego and enjoy everything that the resort has to offer. To facilitate your visit, you can schedule animal experiences via the SeaWorld website. I would also recommend experiencing Dine with Shamu because it has a delicious buffet where you can also see the orcas star in their own show. If you can't do Dine with Shamu, then make sure you check out their all-day dining where you can get 1 entrée, 1 side or dessert, and 1 non-alcohol beverage as often as once every hour for one low price (currently $35.99 /adult and $18.99/child (ages 3-9). You can't beat those dining prices!
See you at SeaWorld San Diego!
Visit all the SEAWORLD SAN DIEGO websites
Official Site | Facebook | Twitter | Instagram
Where to stay near SeaWorld San Diego
Catamaran Resort and Spa – our first choice because it's where we stay when we visit SeaWorld. This 4-star resort is also within close proximity of Mission Beach and Mission Bay Park.
Homewood Suites by Hilton San Diego – their air-conditioned rooms feature kitchenettes with full-sized refrigerators/freezers and stovetops.
The Dana on Mission Bay – Just over one mile away from SeaWorld San Diego with family-friendly activities and bike/boat rental options.
THANKS FOR READING! ❤ SAY HELLO TO ME ON FACEBOOK. I'M @LIVINGMIVIDALOCA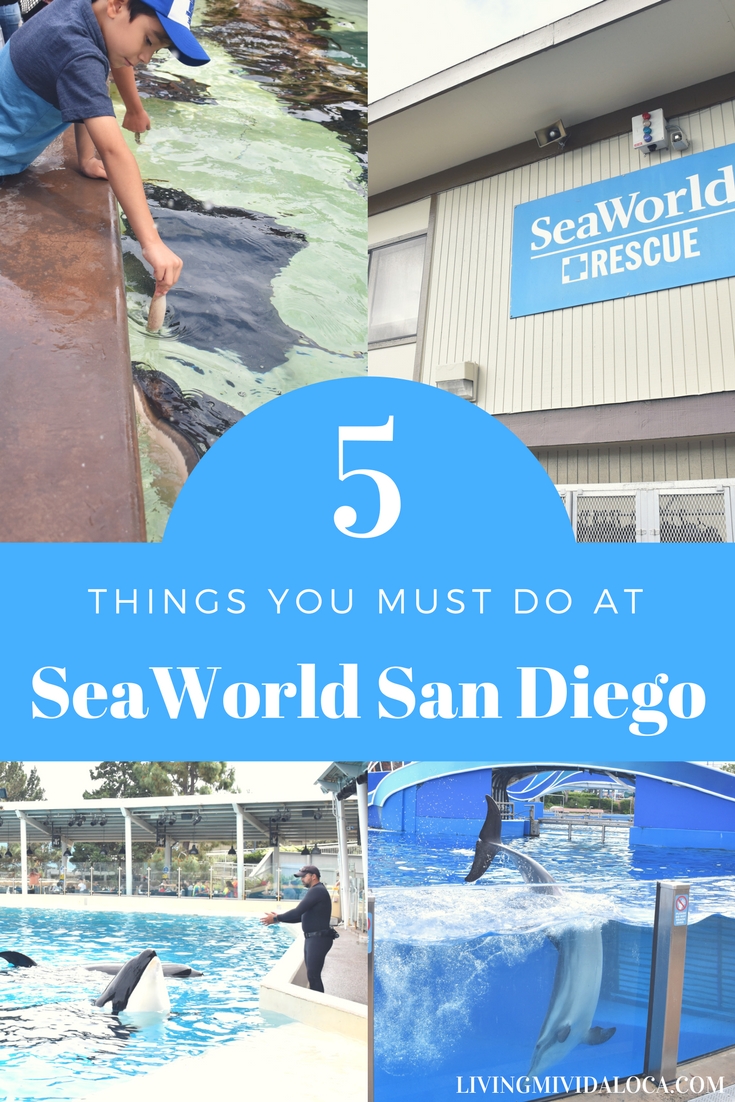 Thank you to SeaWorld for hosting mi familia.
Originally published on June 14, 2017. Last Updated on April 2, 2019 by Pattie Cordova