HalGLOWeen is back at the San Diego Zoo this month! This Halloween-themed extravaganza is back and bigger and better than ever – and included with your admission ticket. Plan a visit and don't forget to bring your light up necklaces and glow sticks!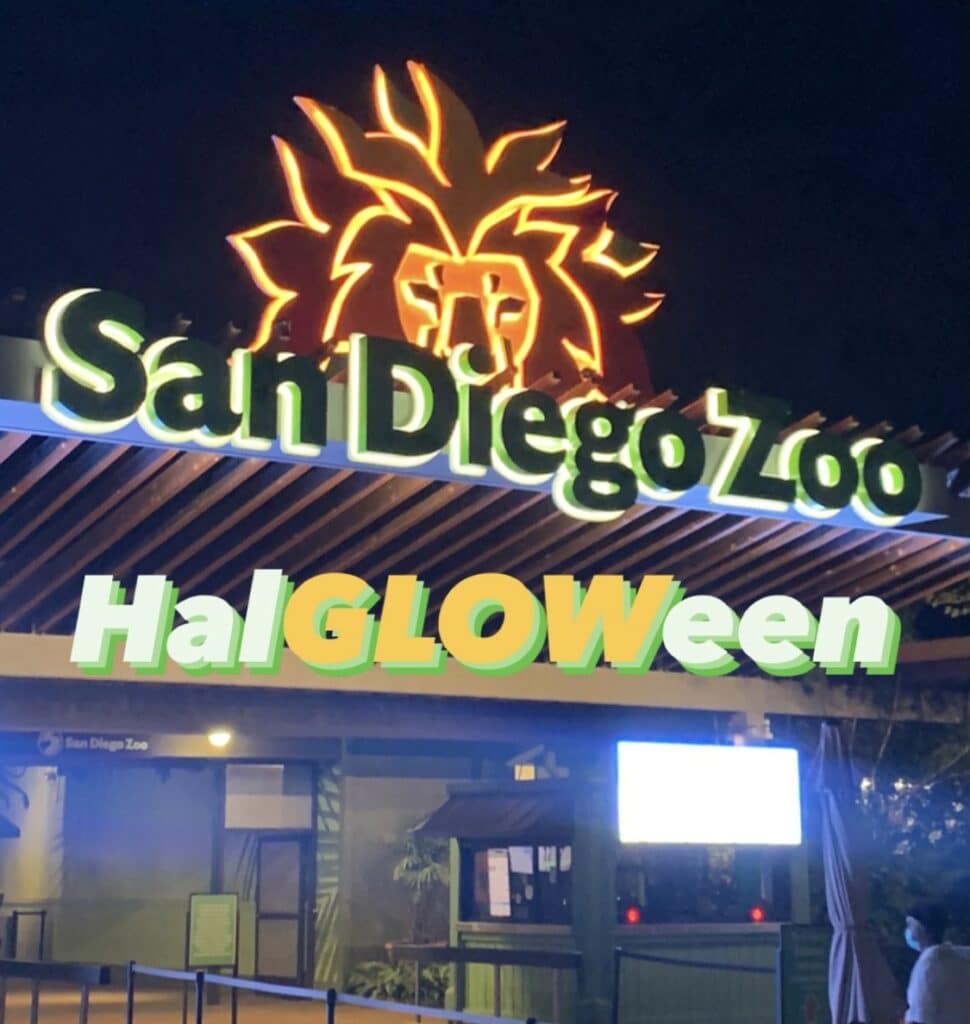 HalGLOWeen at the San Diego Zoo
For the 2021 season, you can expect a glittering, glowing spectacular that has been expanded to five fun-filled weekends. During this event, families will encounter remarkable wildlife in diverse habitats, and take part in all of the "fang-tastic" HalGLOWeen entertainment and experiences. Make sure to get your cameras ready, you wont want to miss theses awesome GLOW experience.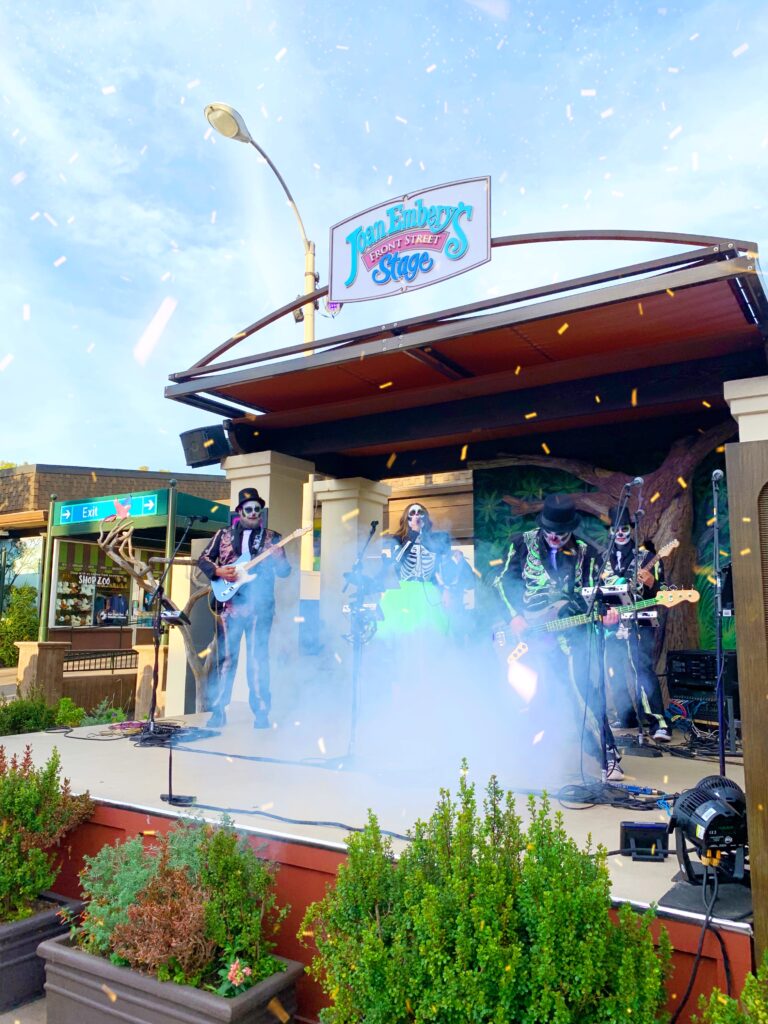 Special HalGLOWeen treats
San Diego Zoo has some yummy Halloween treats! They have a Halloween light up pumpkin popcorn bucket, which you can refill through the month of October for only $2.99.
They also have cake pops and rice krispies, spooky grape churro and a Tasmanian Devils drink (21+ please). Try their delicious pumpkin pie shake – it's a must-have. It's really tasty!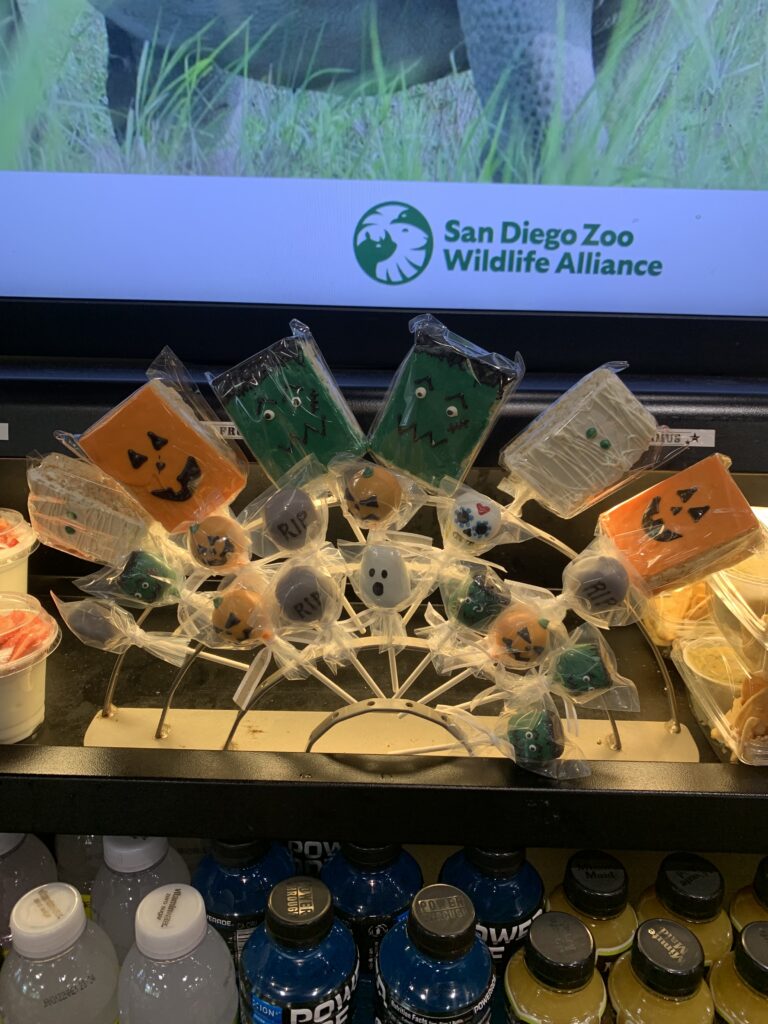 HalGLOWeen is a night-time event, so guests will have to wait until 5pm to enjoy the seasonal offerings.
It ends at 9pm giving families plenty of time to get through all the special entertainment options, including live music, amazing performances, and awesome interactive games and costume fun—hosted by the Zoo's zany Dr. Zoolittle.
Make sure to bring comfortable shoes, you will be doing a lot of walking around the park, but it will be worth it.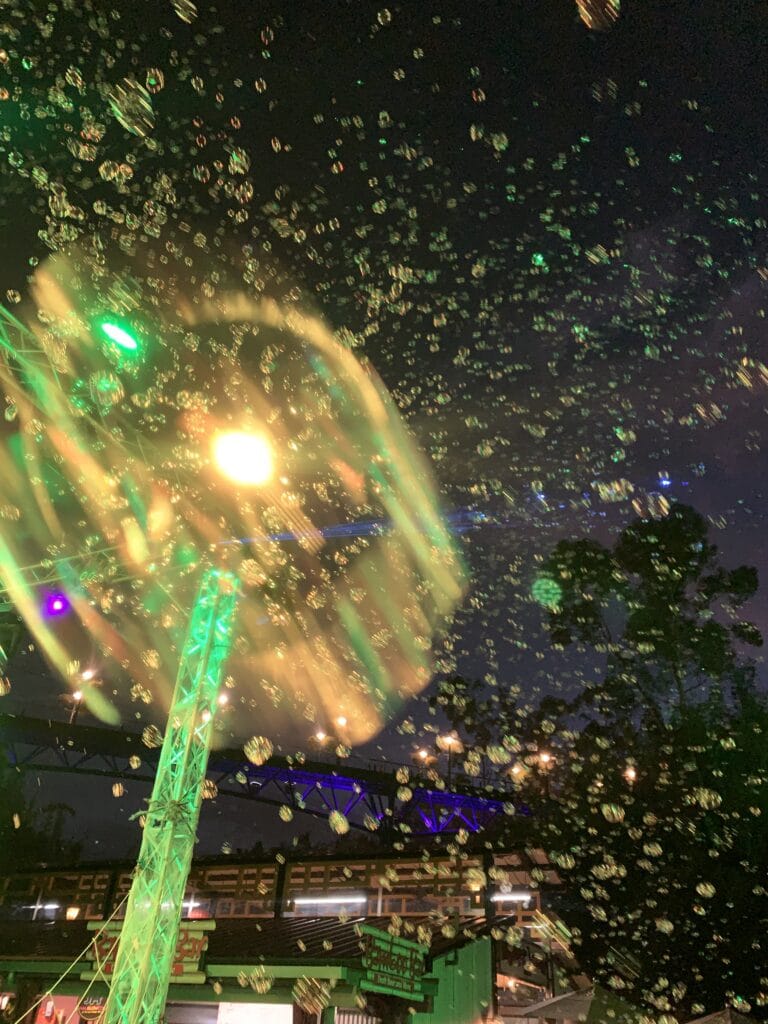 We suggest checking out the Bubble Dance Party first. Dance the night away as the zoo's DJ plays the Halloween hits, and everyone joins the countdown to the release of billions of bubbles several times every hour.
The Bubble Dance party was one of our favorite experience at HalGLOWeen, everyone was dancing having a blast, even the adults couldn't stop dancing.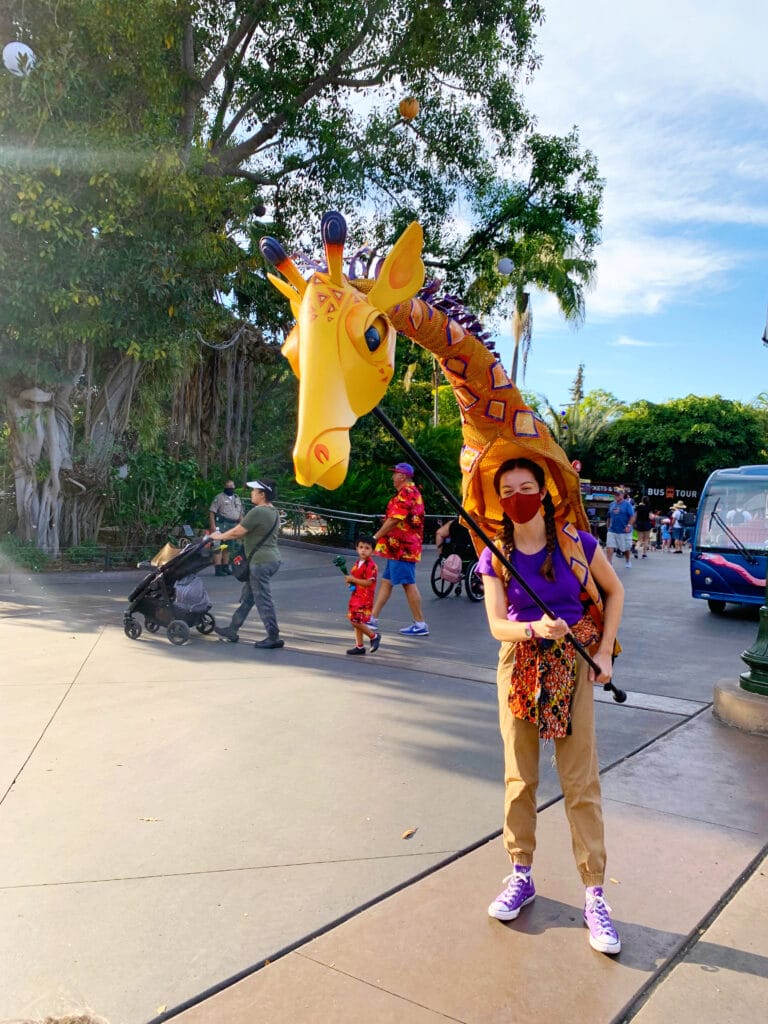 Guests will also meet and greet the Zoo's Boo Crew, as Dr. Harry and Friends don their Halloween finery—and they will find delicious seasonal treats at eateries throughout the Zoo.
Meet and greet the HalGLOWeen characters in front of Mercado street that includes the likes of their glowing animal puppet friends and even some mischievous scarecrow stilt-walkers. These characters were so much fun to see in person, the kiddos face lit up when meeting them.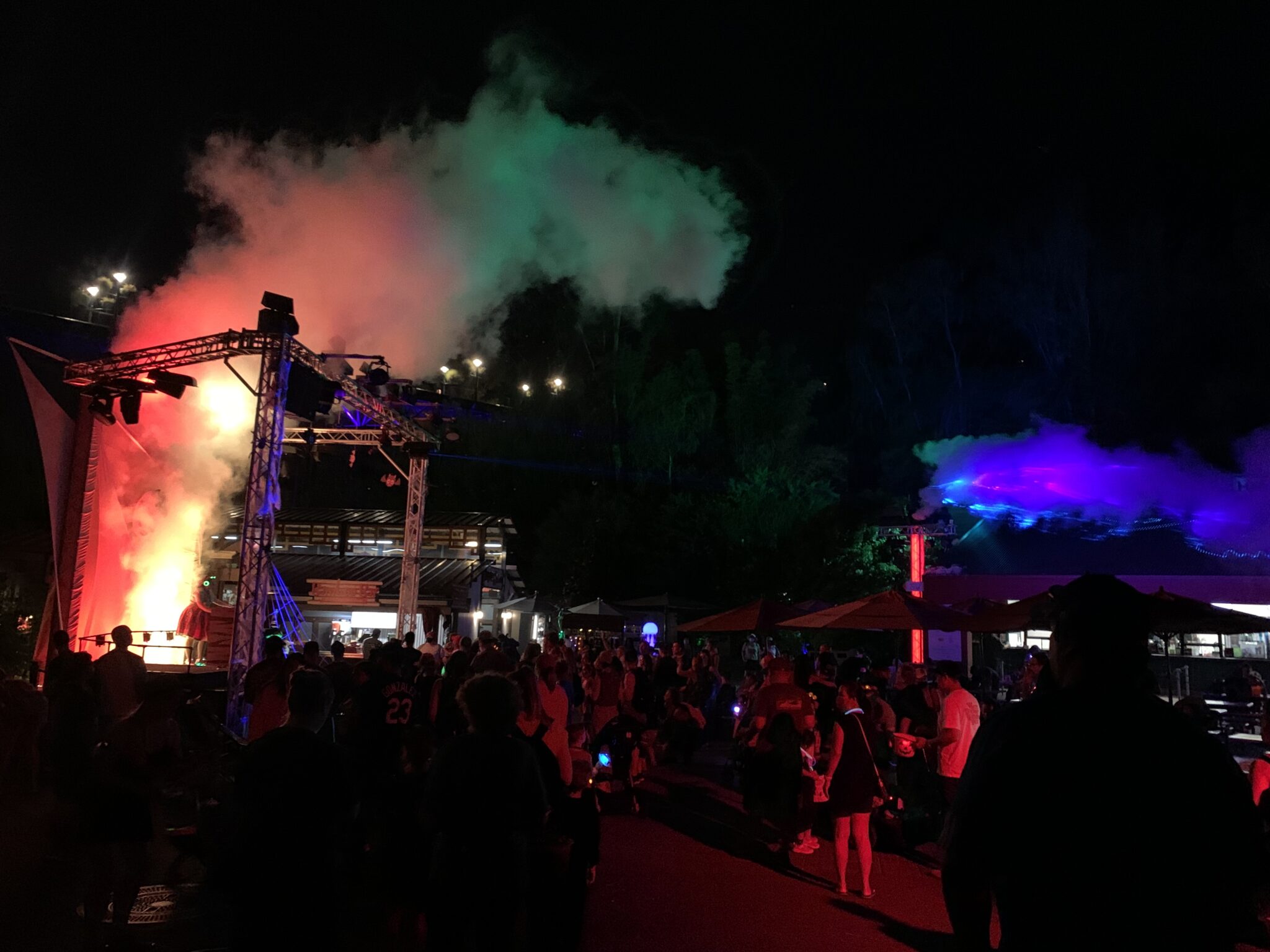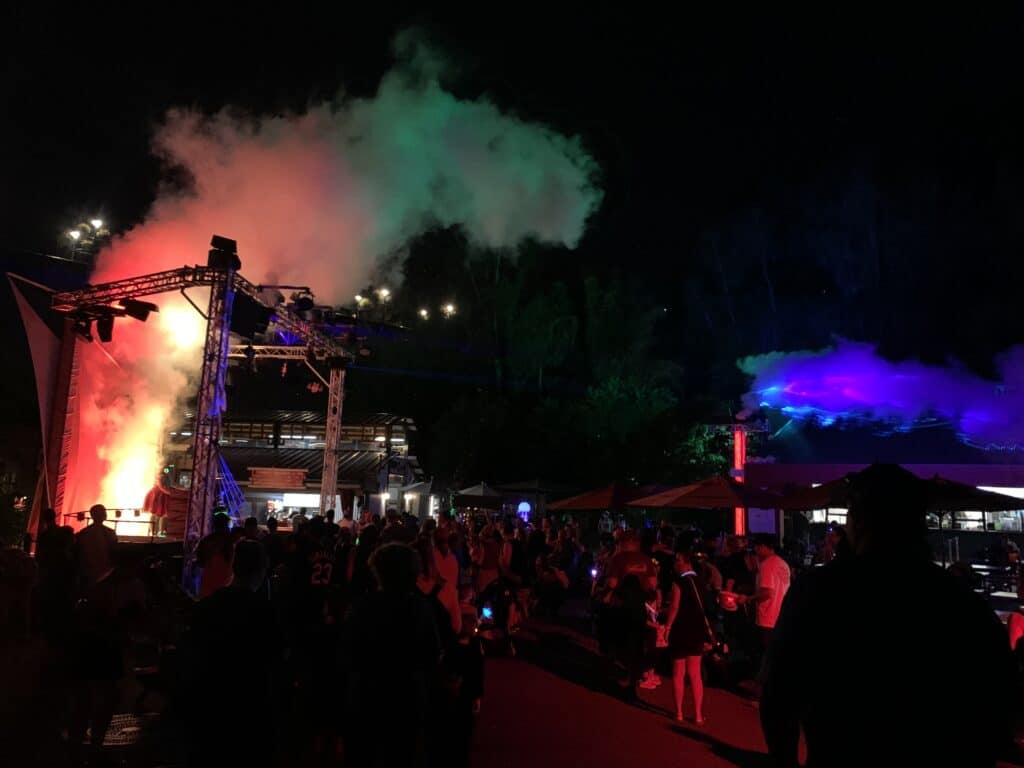 During the day, Zoo guests also have the opportunity to venture through two brand-new experiences: the Kenneth C. Griffin Komodo Kingdom and the William E. Cole Family Hummingbird Habitat. Both habitats offer state-of-the-art spaces where visitors can interact with some of the most powerful and delicate species on earth.
Komodo Kingdom offers visitors the chance to see these magnificent lizards up close, learn more about this species, the challenges they face and the work San Diego Zoo Wildlife Alliance is doing to the save their species—and hundreds of others like them—and the delicate ecosystems they call home.
The adjacent infinity-loop-shaped Hummingbird Habitat provide guests the opportunity to experience several species of hummingbirds, as well as other rare birds from their native regions in North and South America—shining a light on species many people have heard of, but may not know a lot about.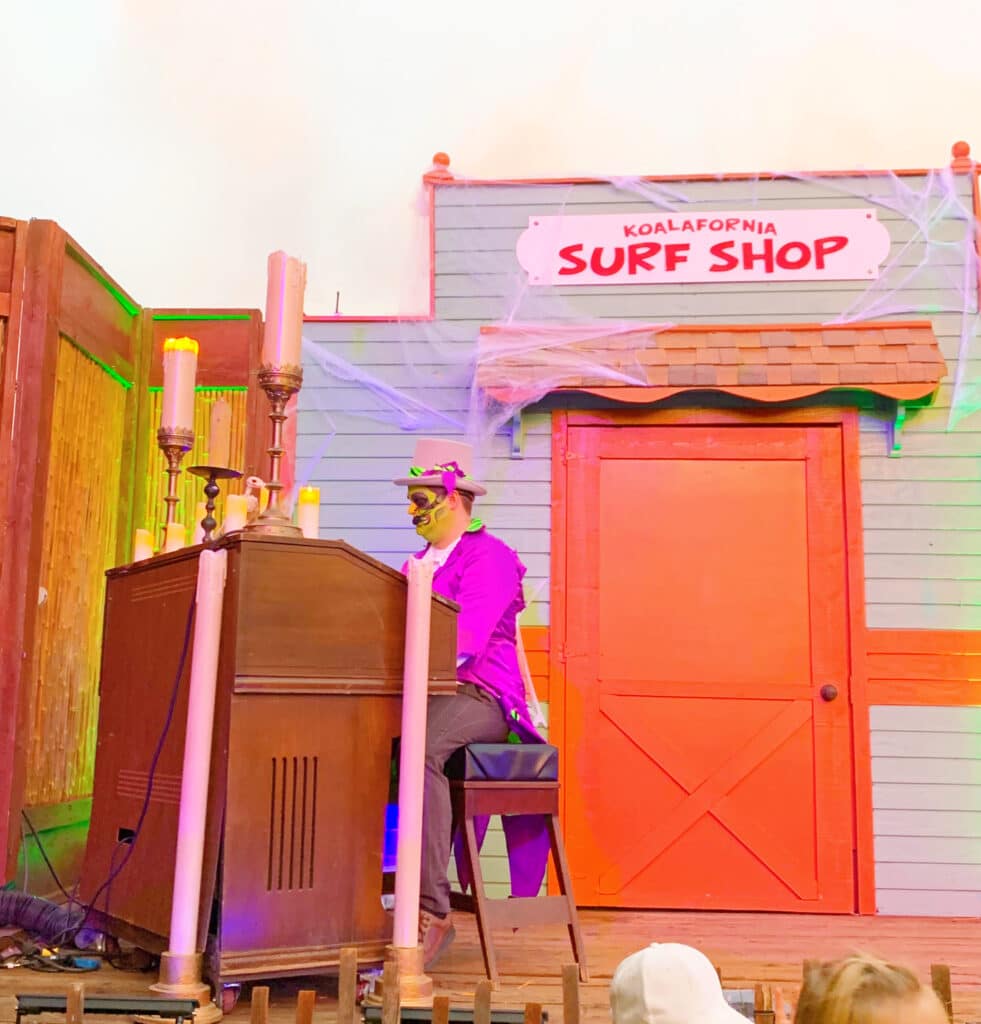 We had such a great time discovering this event! It also comes at a great time because October is Kids Free San Diego. During the month of October, kids eat, stay, and play for free!
Kids Free San Diego 2021
All children younger than 15 must be accompanied by a paid adult during their visits to the Zoo and the Safari Park. The Zoo is open from 9 a.m. to 6 p.m. every day—except during HalGLOWeen, when the Zoo will stay open until 9 p.m. The Safari Park is open from 9 a.m. to 5 p.m. weekdays and until 7 p.m. on weekends for Autumn Festival.
HalGLOWeen festivities take place only at the Zoo, and Autumn Festival takes place only at the Safari Park. Both experiences are free with paid admission or membership. For more information about Kids Free, HalGLOWeen and Autumn Festival—and to check out the Zoo's costume guidelines for kids 11 and younger—visit sdzwa.org.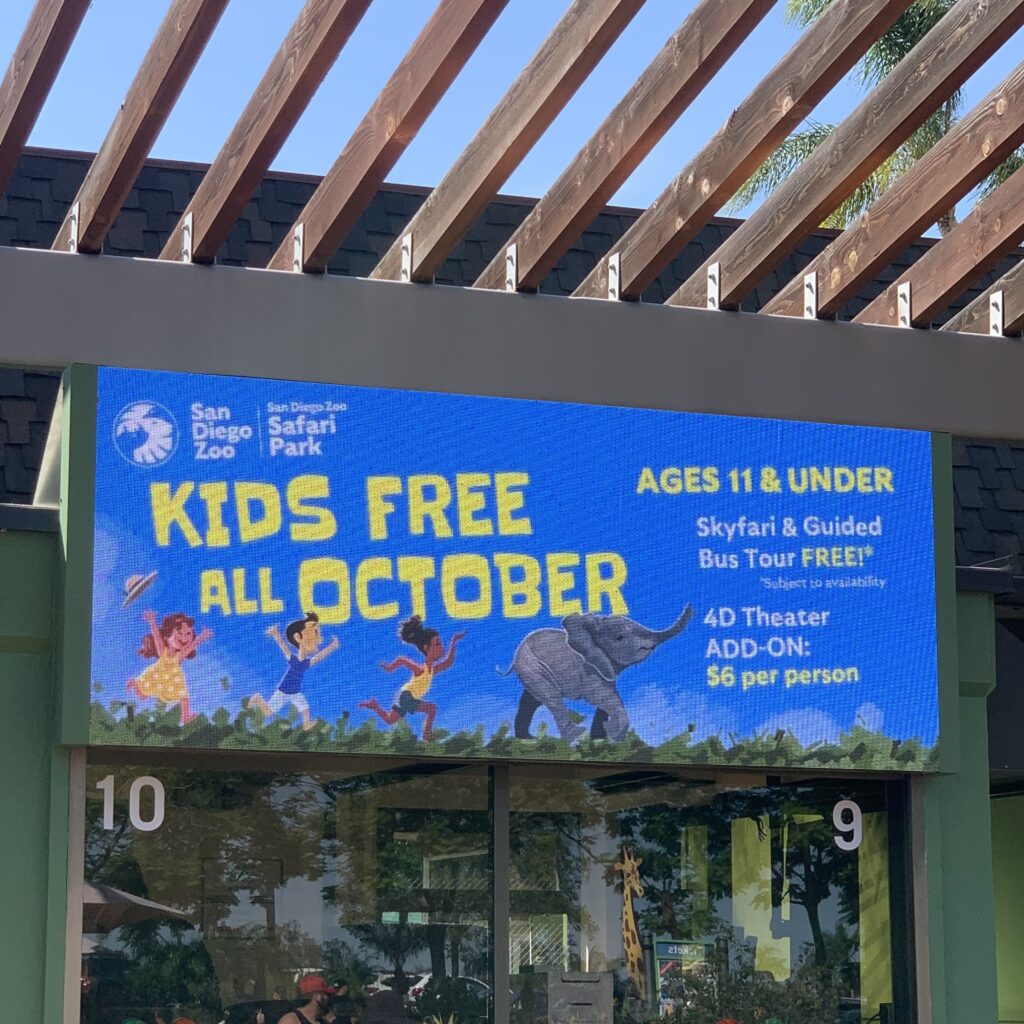 Dates for San Diego Zoo HalGLOWeen
Fridays, Saturdays and Sundays, Oct. 1 through 31:
October 1-3, 2021
October 8-10, 2021
October 15-17, 2021
October 22-24, 2021
October 29-31, 2021
p.s. Don't miss our tips for visiting the San Diego Zoo!
Thanks for reading! If you found this post helpful, please consider sharing it with a friend! 
Originally published on October 4, 2021. Last Updated on October 6, 2021 by Pattie Cordova