It's been so long since we've visited San Diego Zoo that when Toyota reached out and offered to get us a car to get there, we jumped at the chance. The littlest chiclet was just months old the first time we took him, so it was all new to him. And like we always do, I decided to do zero research before going to the zoo and I came back with a few tips that we found to have made our visit a lot easier.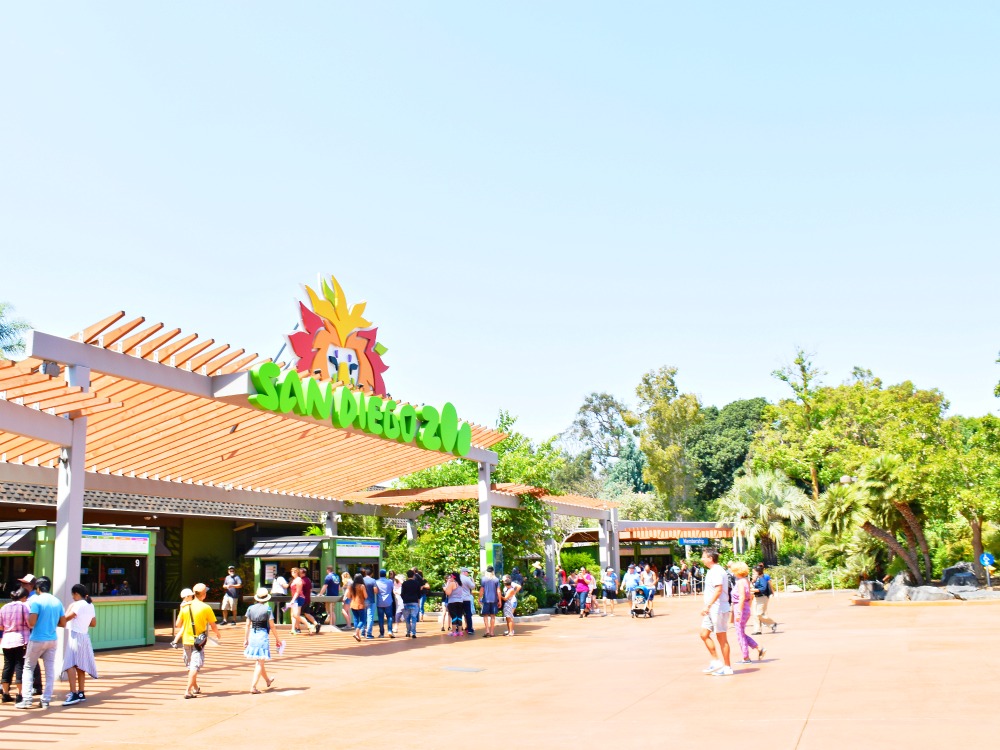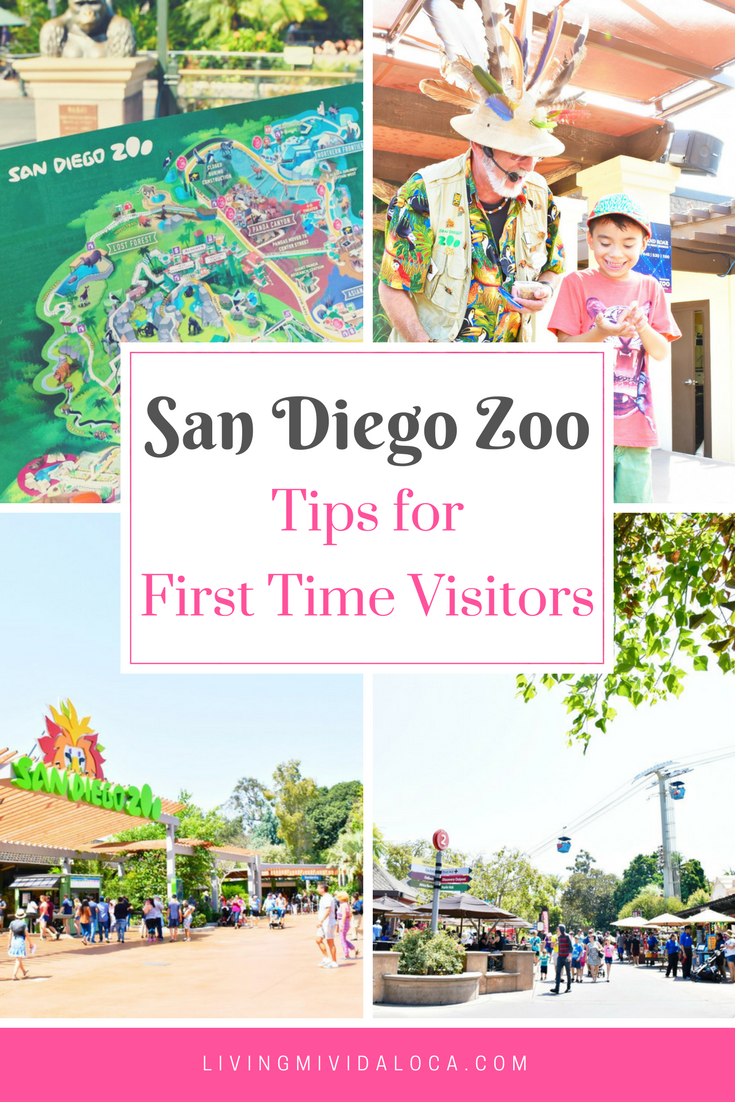 San Diego Zoo Tips for First Time Visitors
Get your discounted tickets
The San Diego Zoo is already a bargain, Every ticket includes a Guided Bus Tour, Kangaroo Express Bus, Skyfari aerial tram, and all regularly scheduled shows. Even so, there are ways to save on tickets for your entire family. Here are just a few ideas:
CityPASS is a favorite bargain of mine when I travel to a big city. The Southern California package is a bigger deal because it gives you discounts from San Diego to Anaheim.
Local coupons. If you're staying at a nearby hotel, they'll most likely have coupons. Also keep an eye out for coupons offered at retail stores and restaurants.
San Diego's Kids Free October – Kids age 11 and under get in free to the San Diego Zoo in Balboa Park, and also to the San Diego Zoo Safari Park in Escondido.
Tip: Free parking is available for visitors year round – no discount or coupon code needed.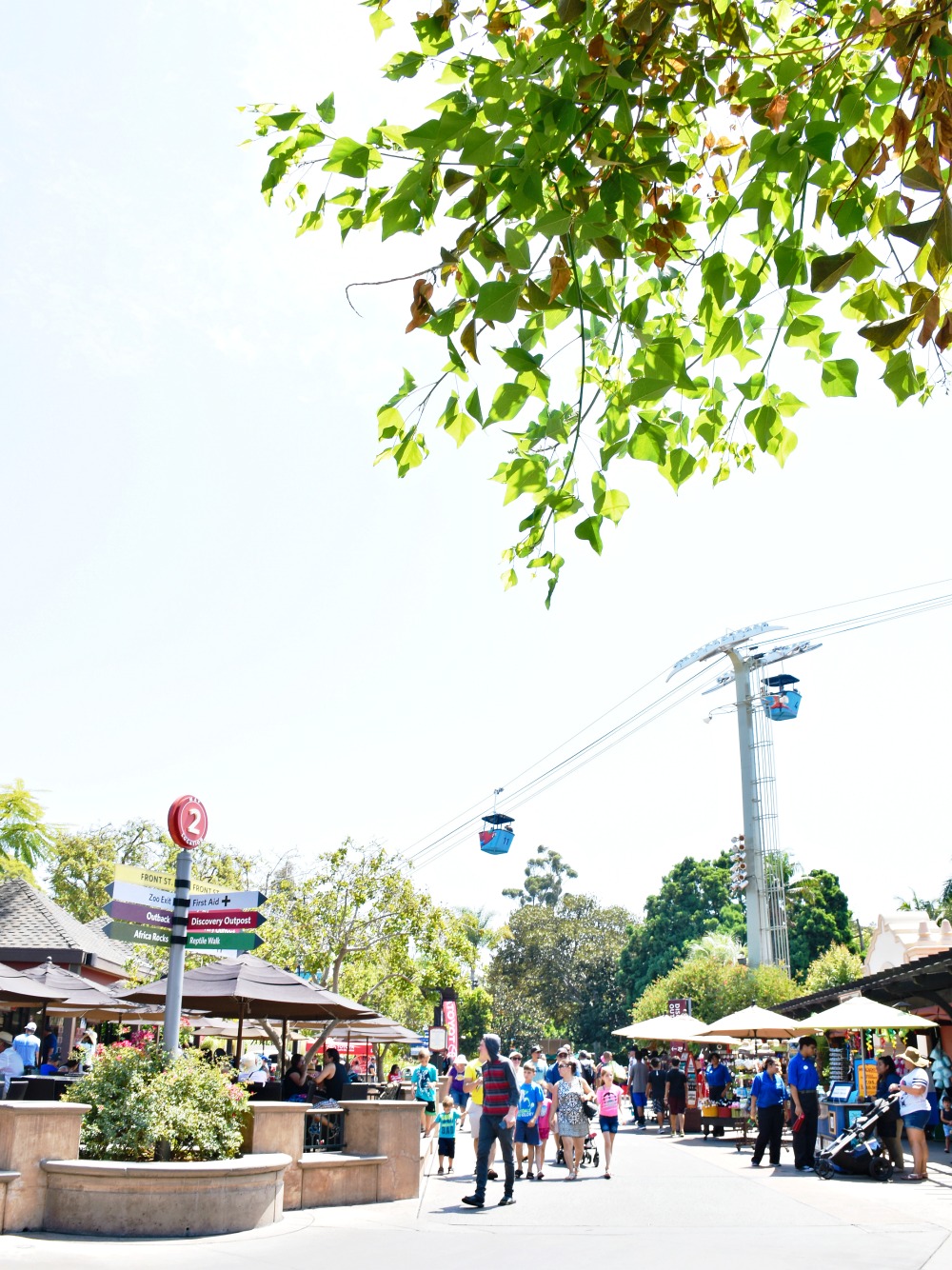 Pack your own food
There are plenty of restaurants to indulge in at the park… but if you're looking to save some money, pack your own snacks and meals. There are also a lot of drinking fountains so you can refill your water bottles as needed. If you're looking to splurge on food at the park, go for the souvenir cups that come with refills. We took along an insulated backpack and filled it with snacks and drinks. It was very easy to just stop and enjoy something to eat while taking in the gorgeous scenery.
Be an early bird
We always seem to get to the parks as soon as they open. It's the best time to visit because the crowds are smaller, the air is a bit cooler and you have first choice in what you want to do. Also, prime parking spots are yours for the taking. The San Diego Zoo opens at 9 a.m. so there's plenty of time to enjoy all the exhibits.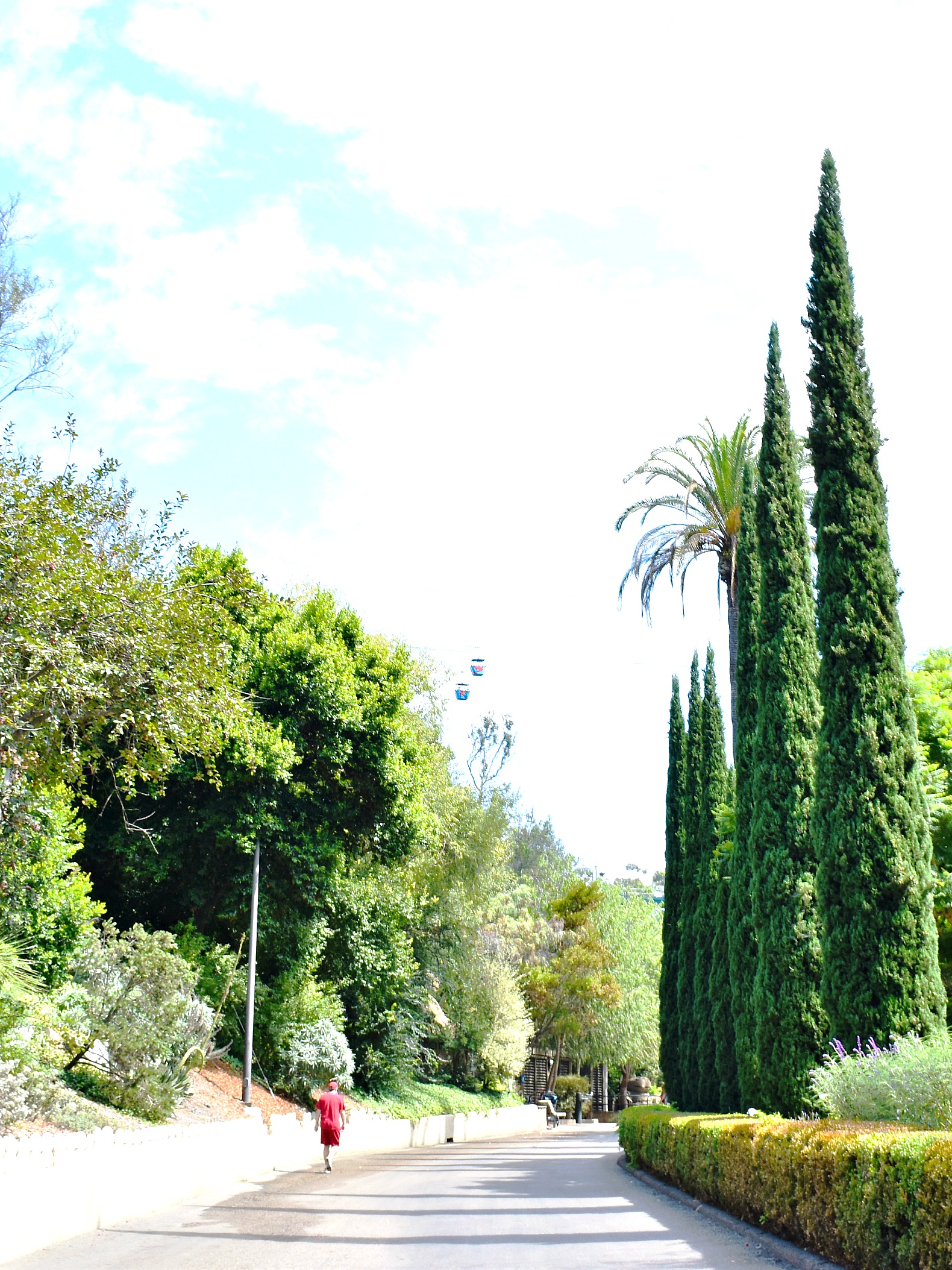 Take the Skyfari
We took the Skyfari as soon as we got there (well, after we sat through the show at the entrance… the one where you get to eat insects. No comment. LOL) and it was the perfect shortcut to our day. We saved ourselves from having to walk uphill to the back of the zoo and instead enjoyed the most amazing views from up above. The Skyfair is included with general admission ticket purchase.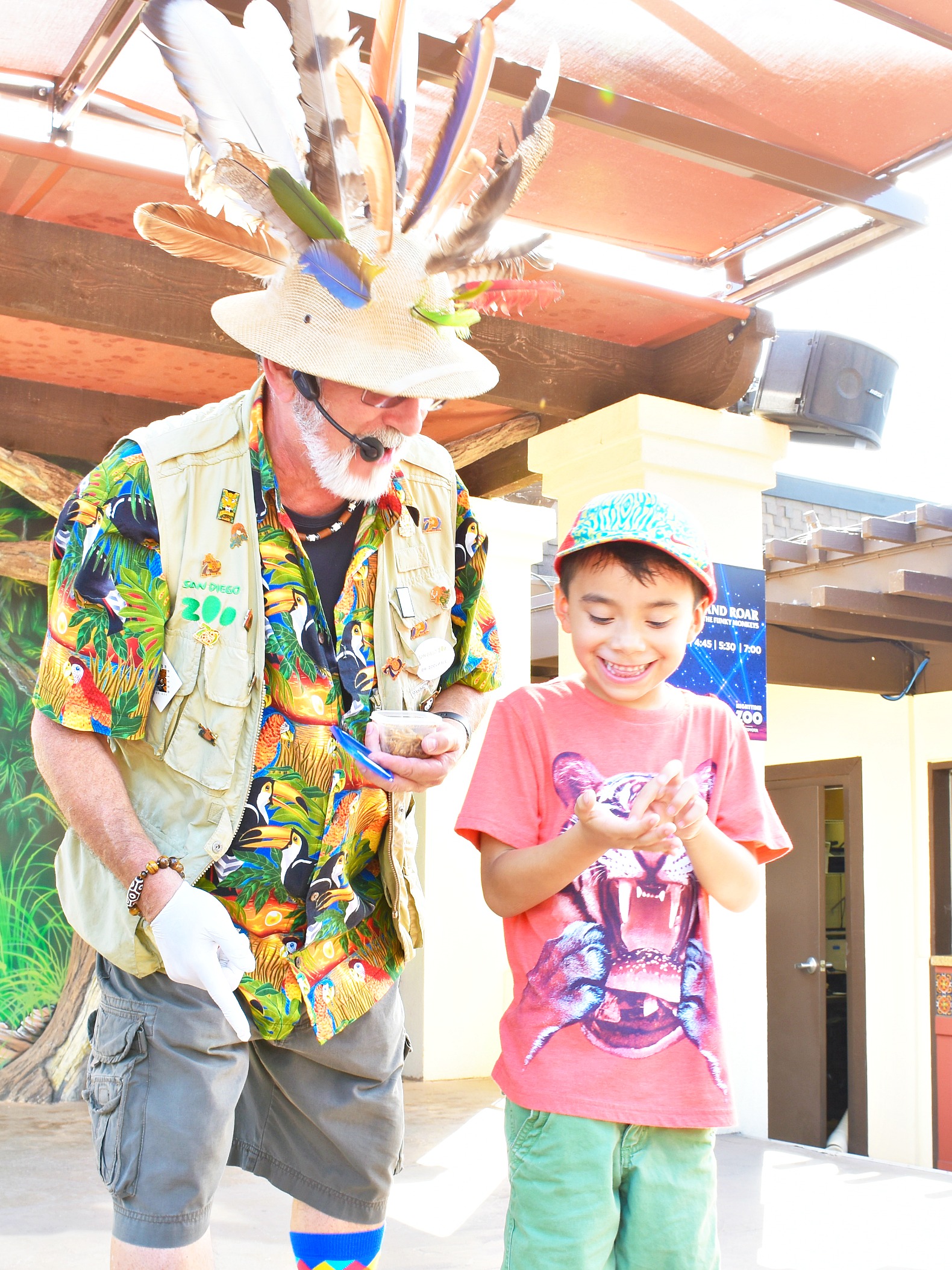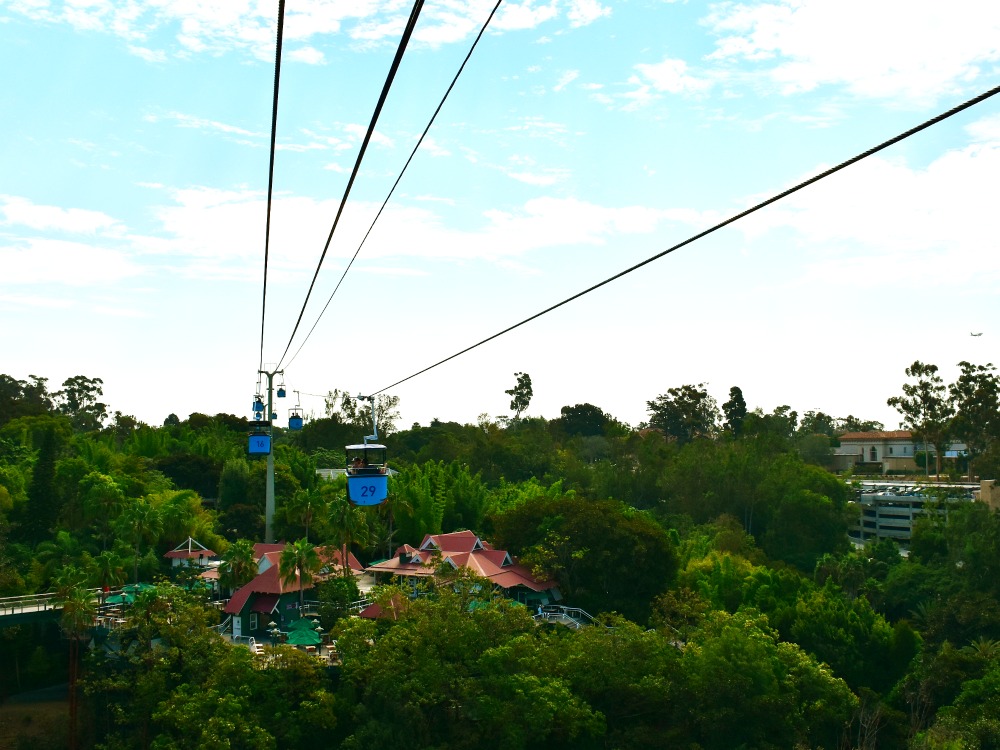 Guided Bus Tour
Once you make your way back to the entrance, I suggest you hop on the guided bus tour (also included with your ticket purchase) and have one last look at the zoo before you head out via the double-decker bus. This 35 minute tour is available from 9 a.m. to 6 p.m. and it covers much of the zoo. There's also a Spanish version of the tour that is scheduled for noon on weekends, and every weekday at noon in October. It's also a great opportunity to sit and relax after a long day at the zoo.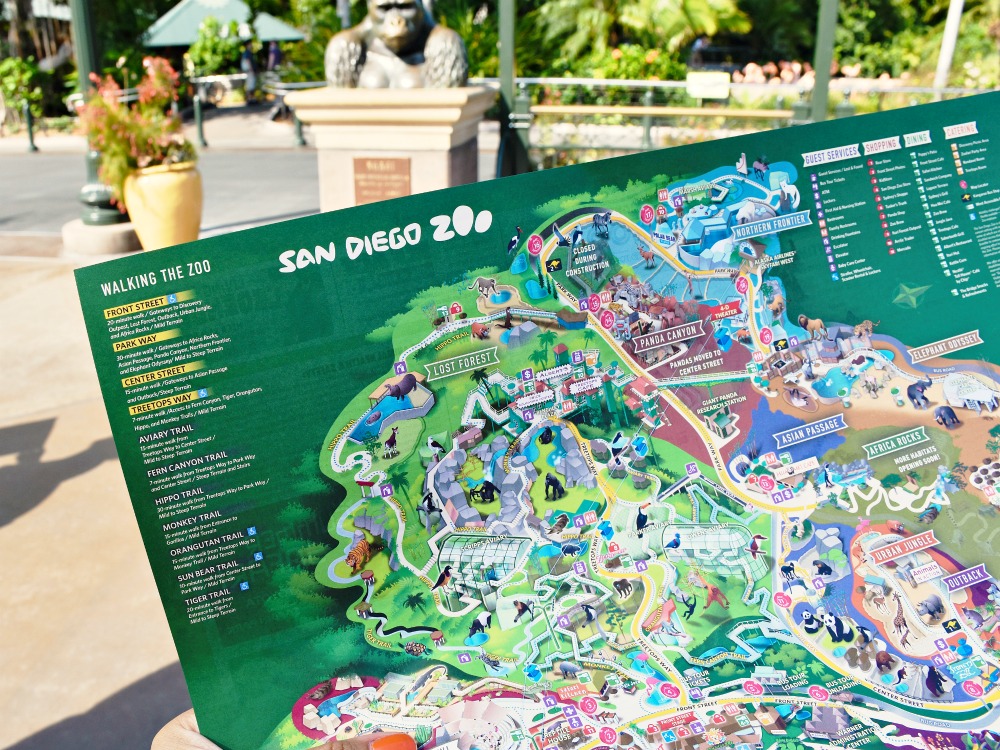 Plan ahead
This goes against all my instincts, but I do recommend you take a look at the San Diego Zoo map before your visit so that you're not standing at the entrance trying to figure out where to go. There's a lot to see and once side of the park to the other will take you a bit to travel.
We saw much of the zoo, but if I was to give a must-see list, I would suggest you visit the Northern Frontier where you can see the polar bears, Asian Passage because… pandas!!!, the Lost Forest if you love animals from Africa and Discovery Outpost if your chiclets are into reptiles.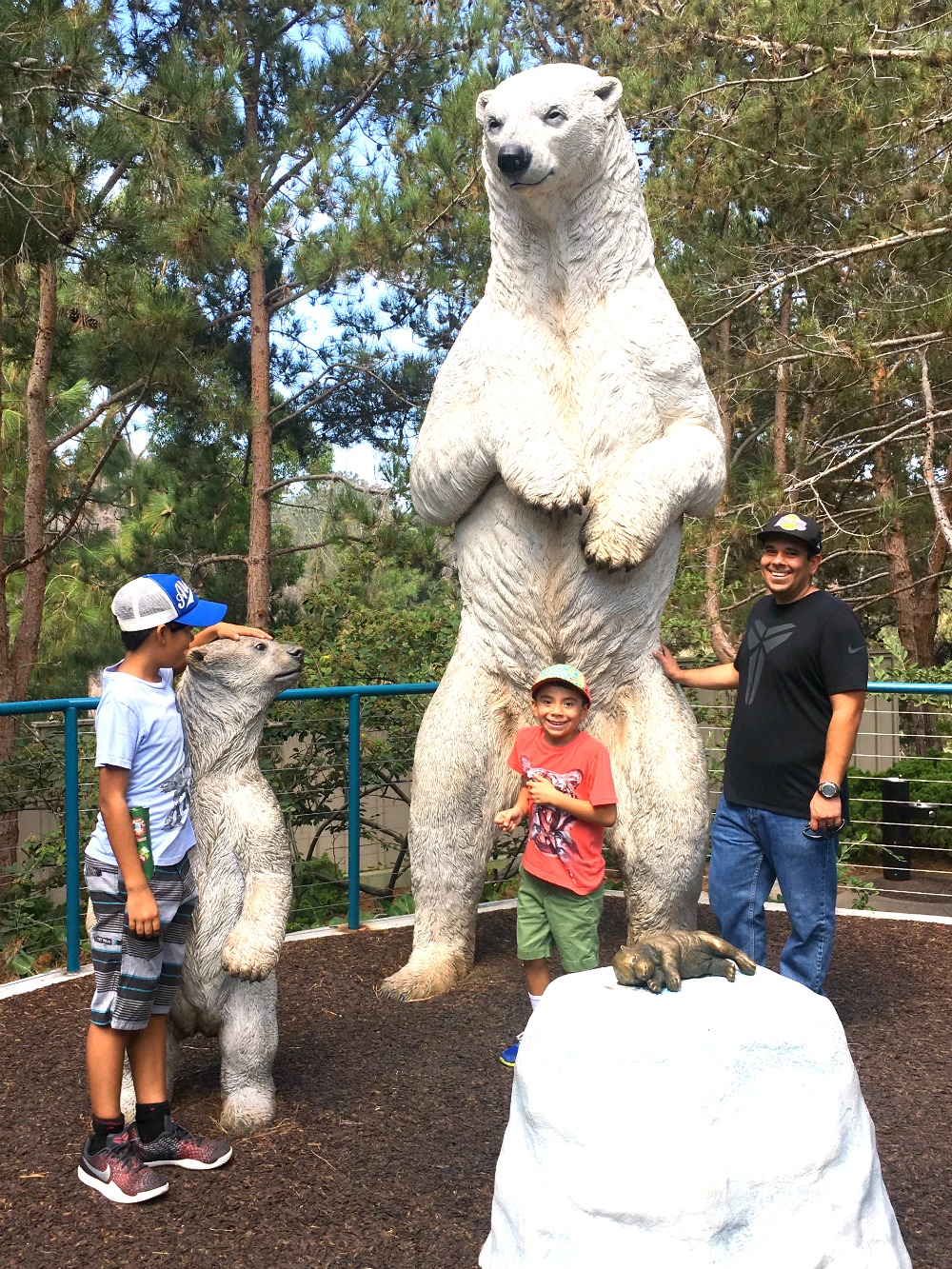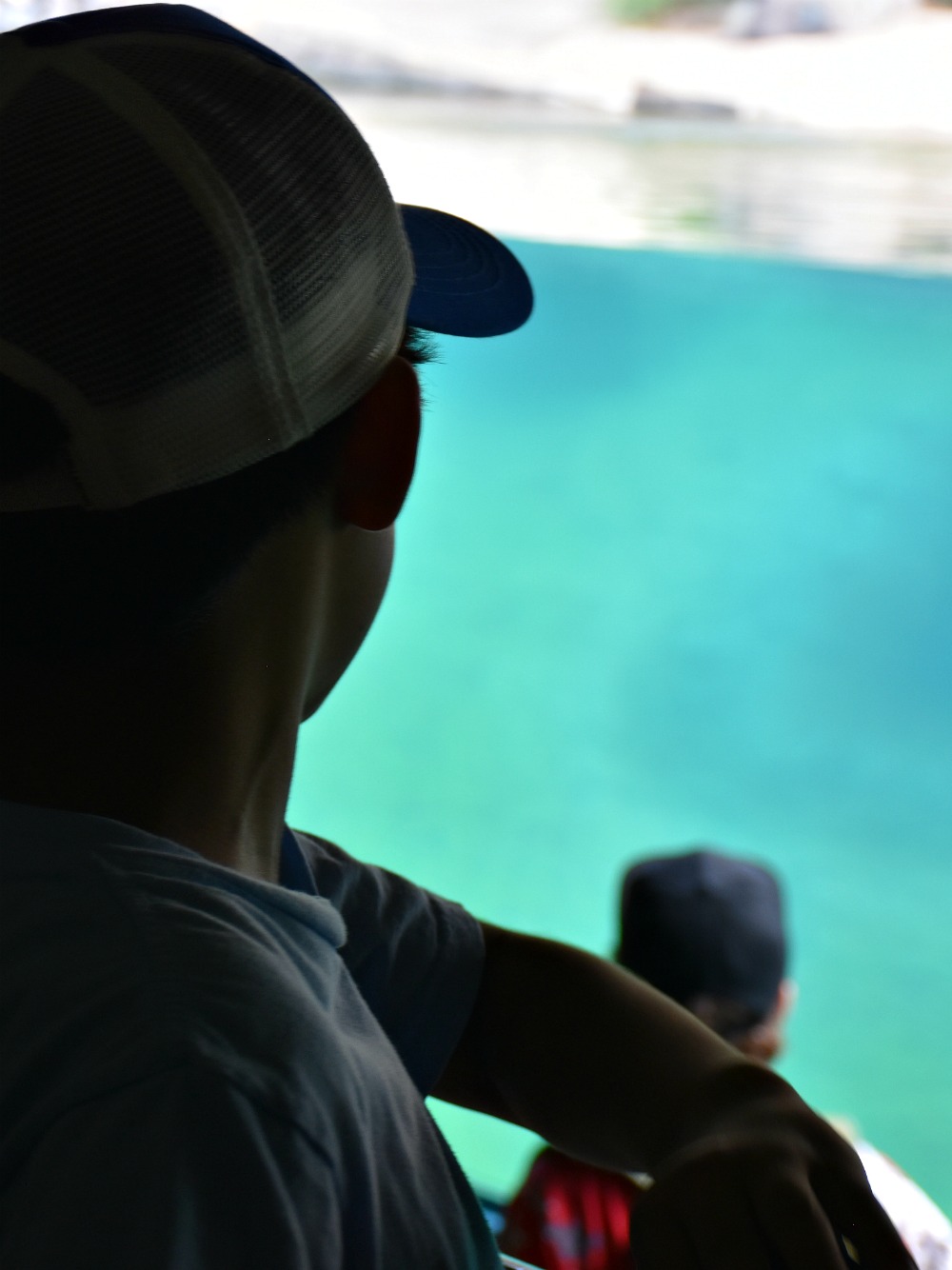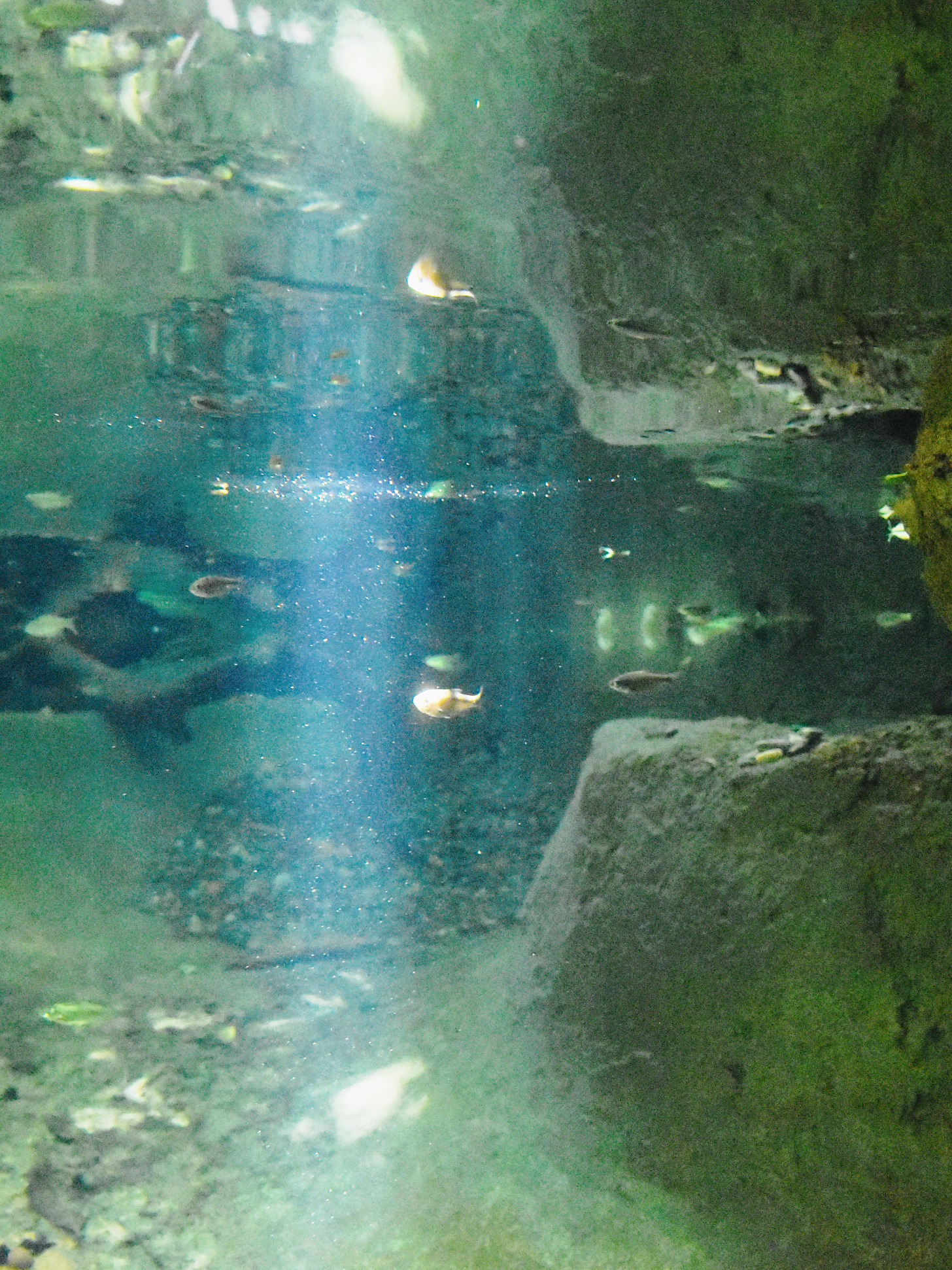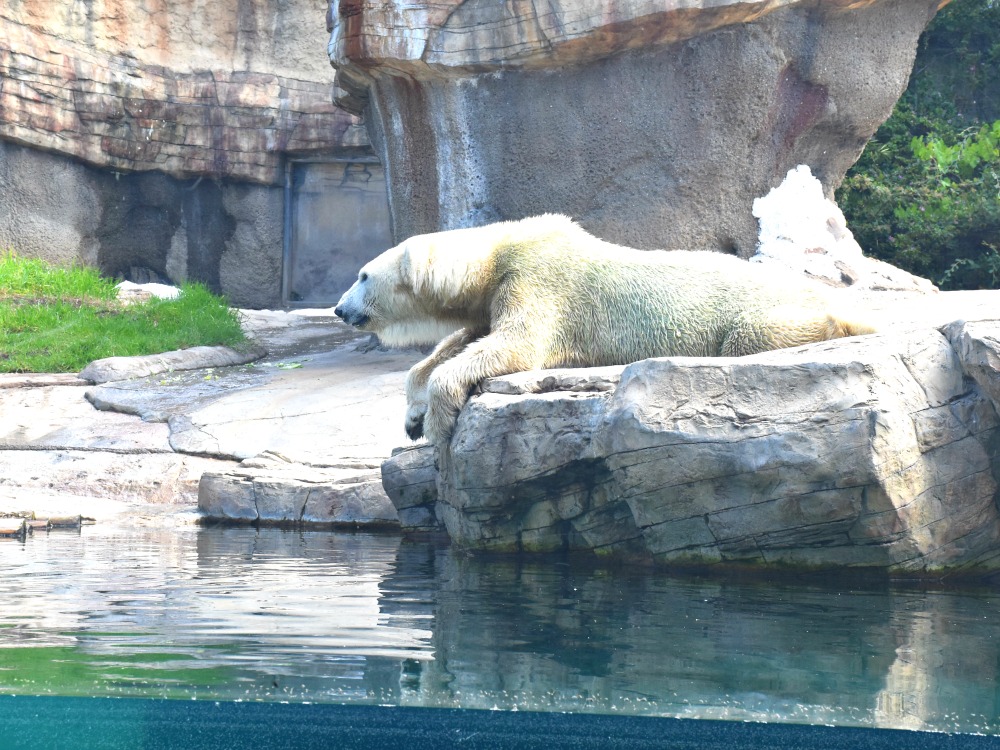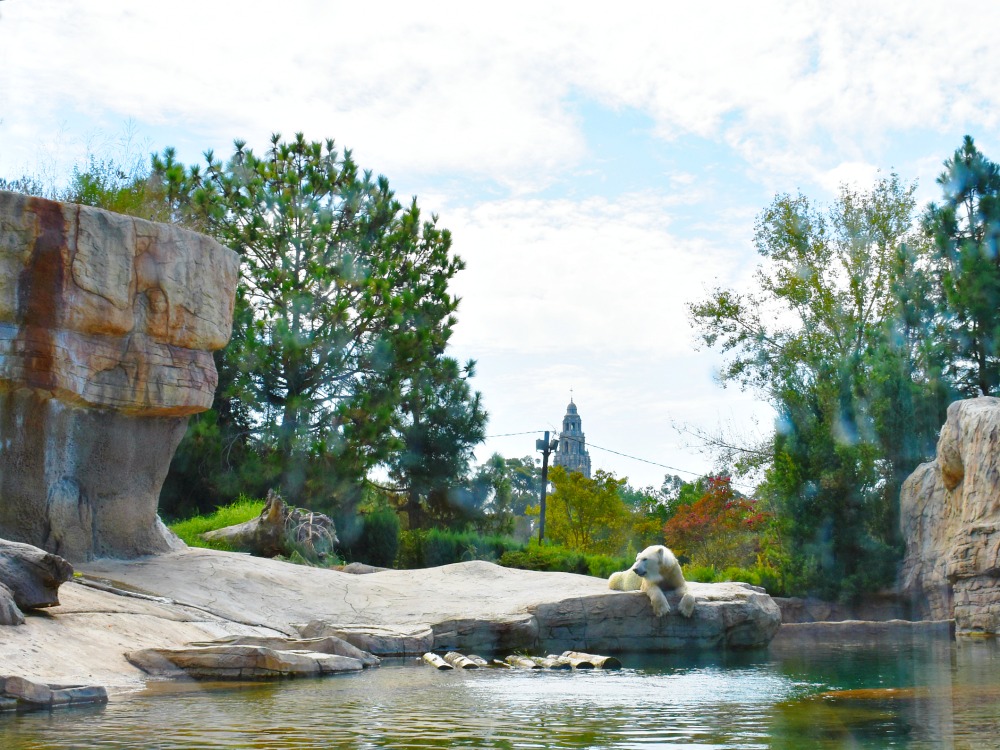 The San Diego Zoo is a classic family travel adventure and the whole family will have a blast. There's a lot to see, but at the same time, there's plenty of opportunities to just sit and relax and enjoy the day.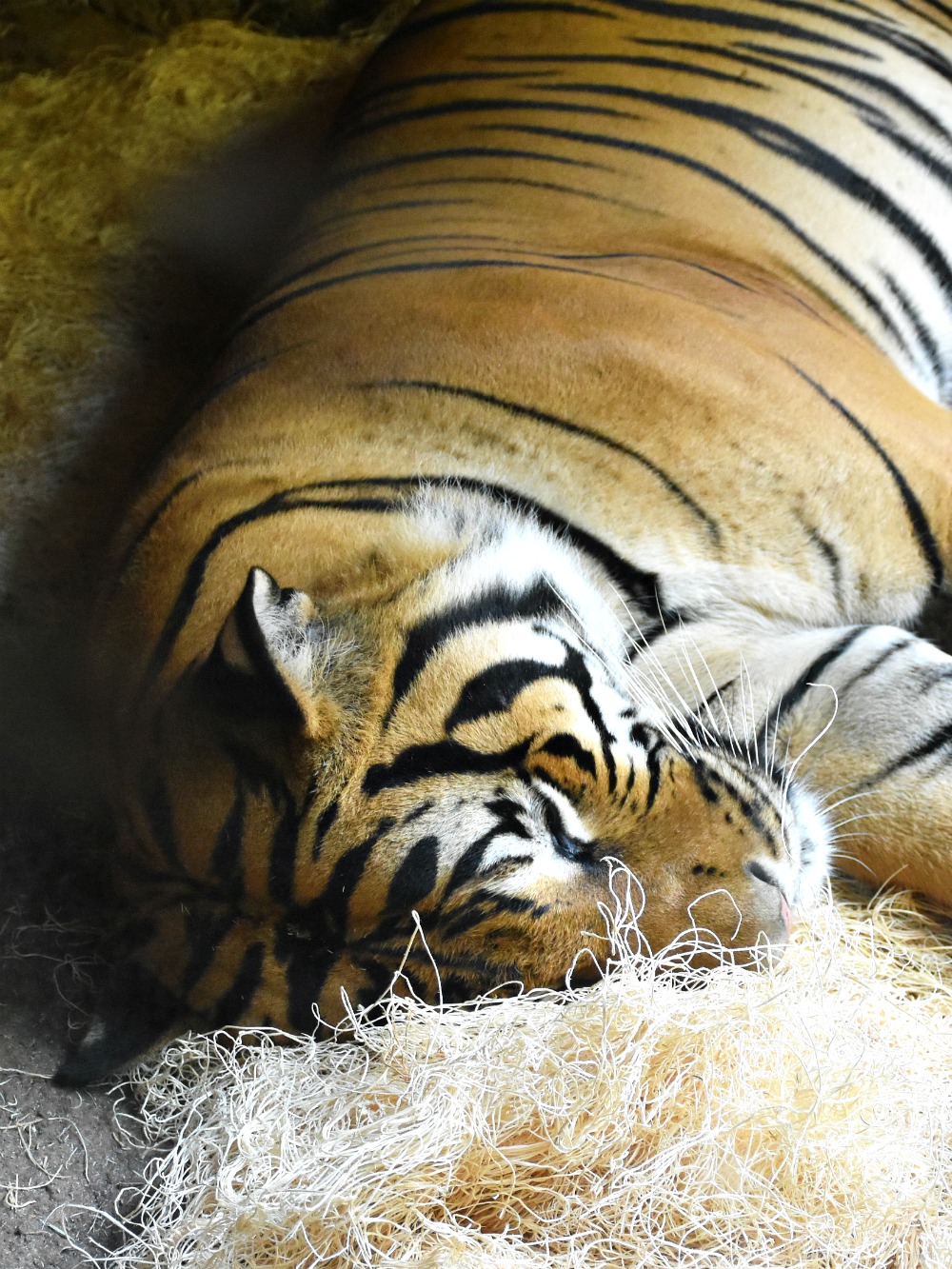 Take your time
Above all, I would say not to rush a visit to the zoo. My youngest chiclet stopped at every sign he saw to read about each animal and their habits. Yes, it made our trip longer, but we all learned so much because we stopped to really involve ourselves in the educational aspect of the zoo. There are also a lot of little activities that gives the chiclets the opportunity to have a hands-on learning experience.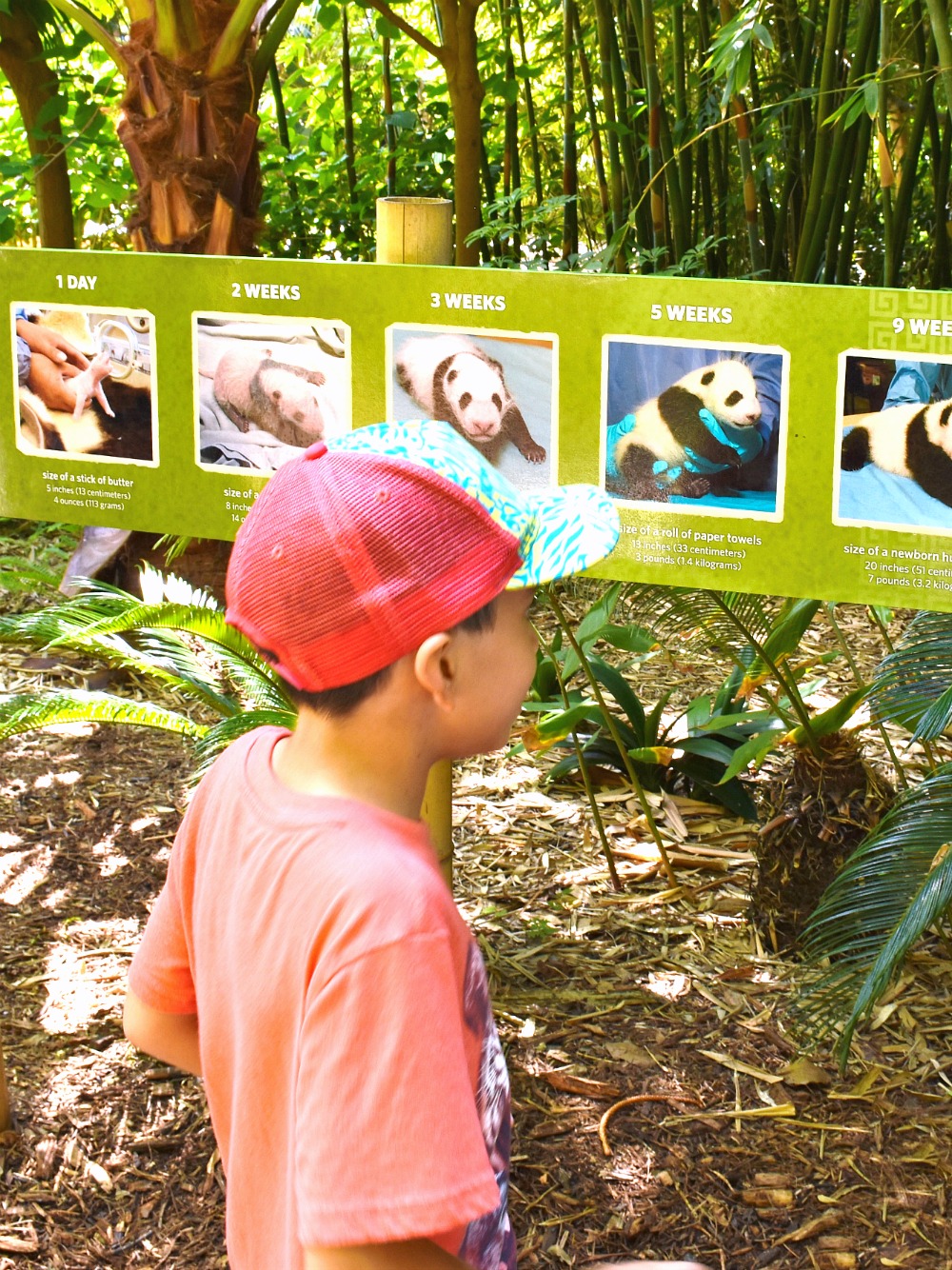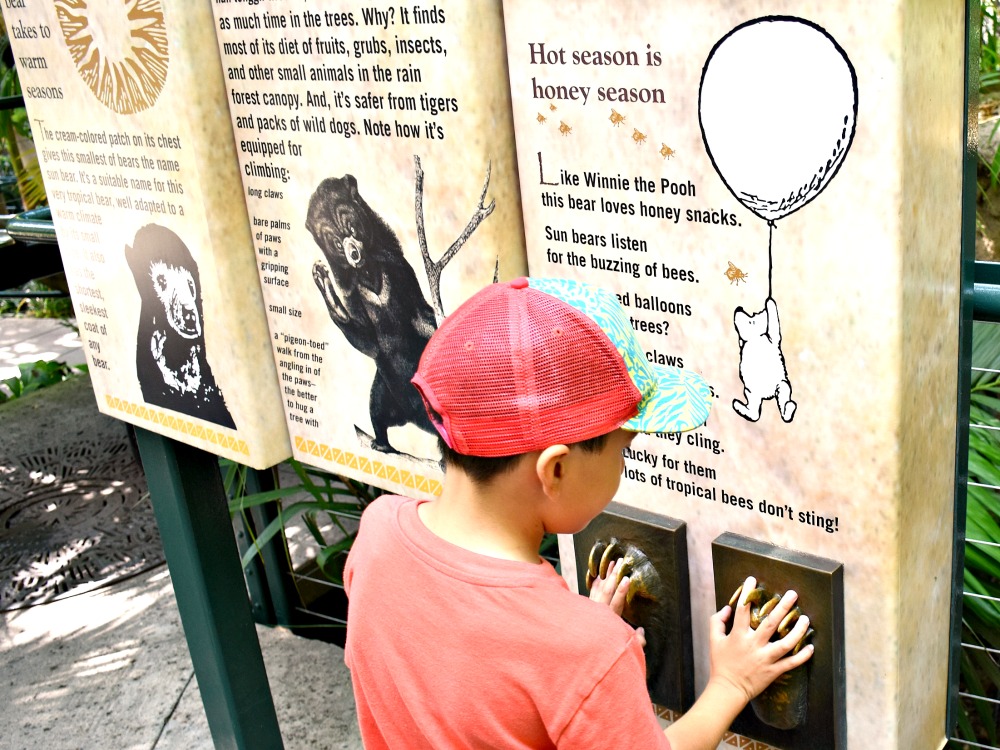 We had a fabulous time at the San Diego Zoo and made sure to stop by the Toyota booth to say hi and spin the wheel for a prize. This is also a free activity and you can see it on your way to the Skyfari.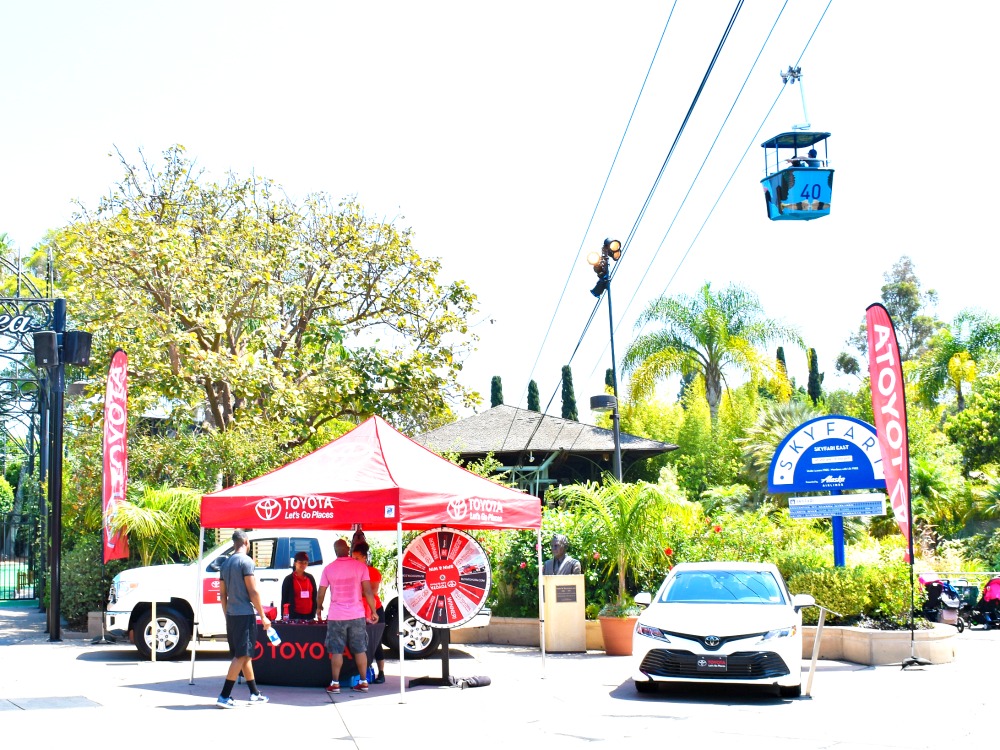 And really, driving the new Toyota Sienna minivan made our trip that much more pleasurable and EASY!!! Our whole family was über-comfortable with its many many features, and it looks great too!!!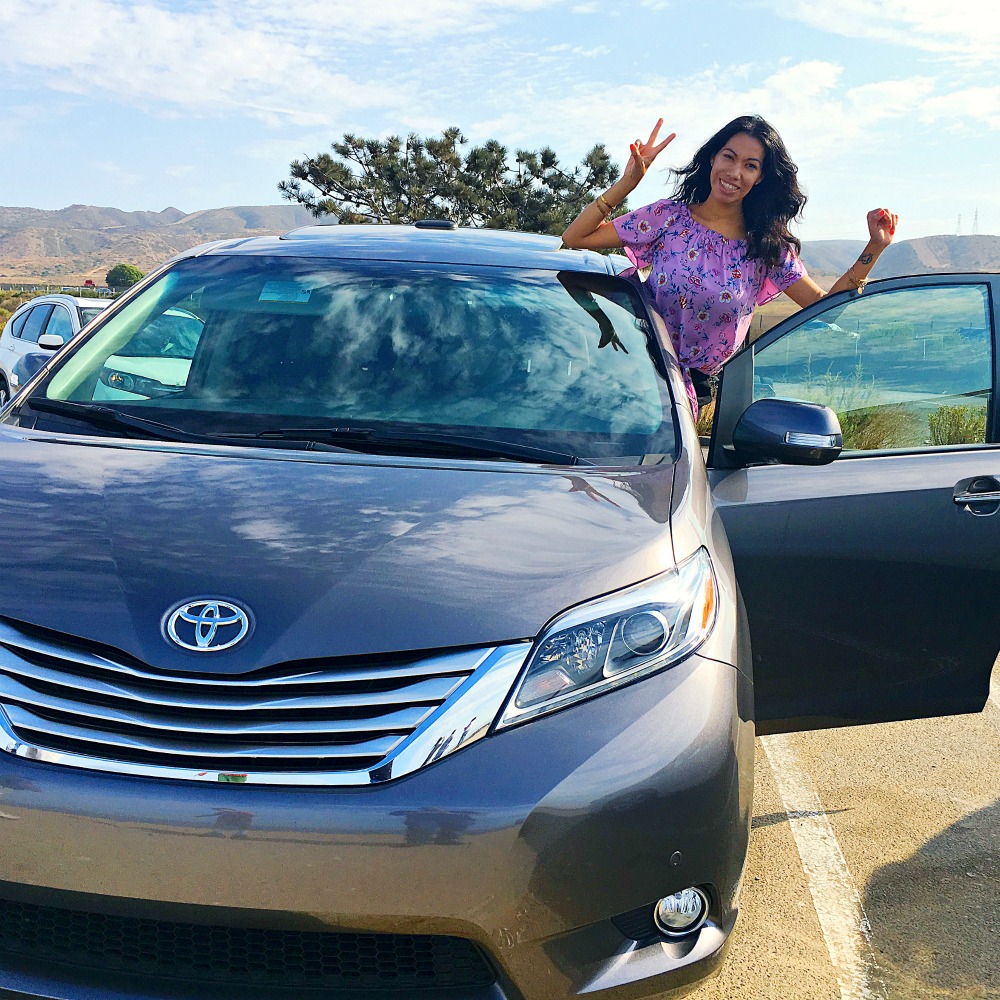 In all honesty, the chiclets got completely spoiled in this car. The seats… get this… recline fully meaning that someone can actually take a nice little nap on the way to your destination. There's also a TV built into the roof (in between the moon roofs!) and with wireless headsets, well, that's just great for chiclets who are constantly asking how long until we get there.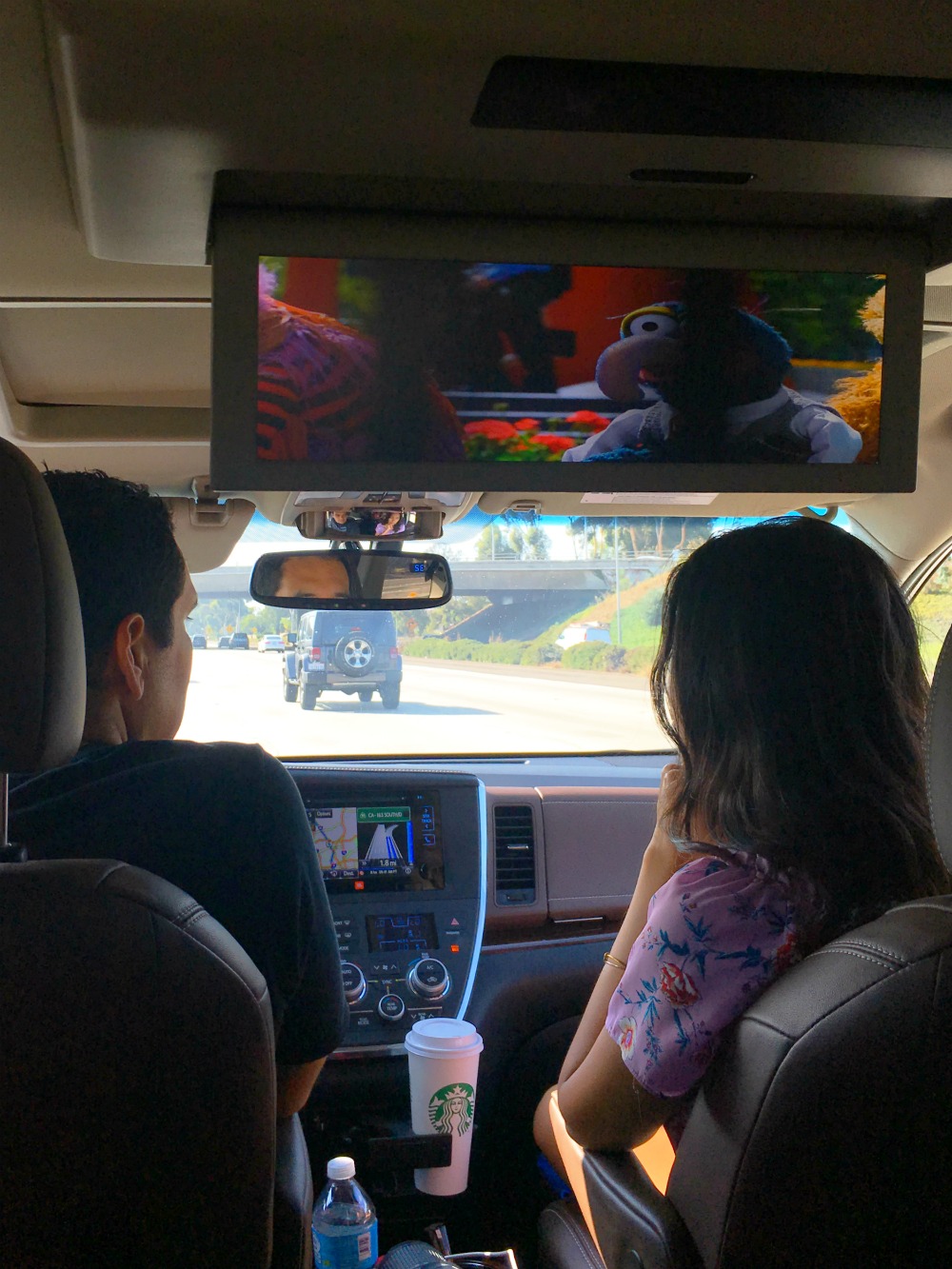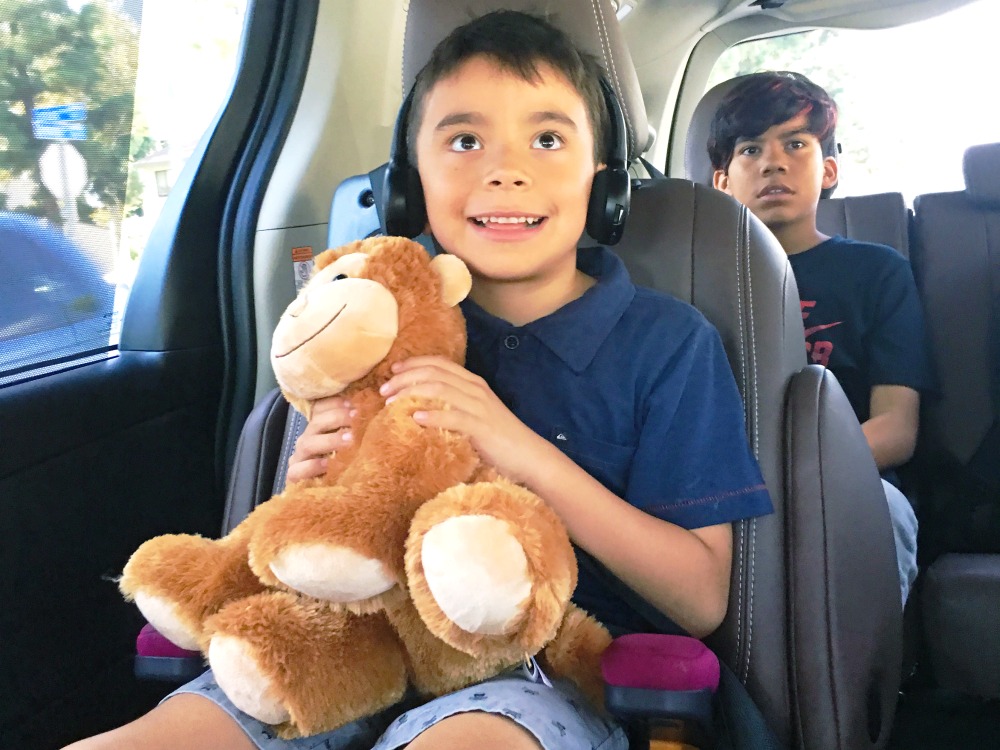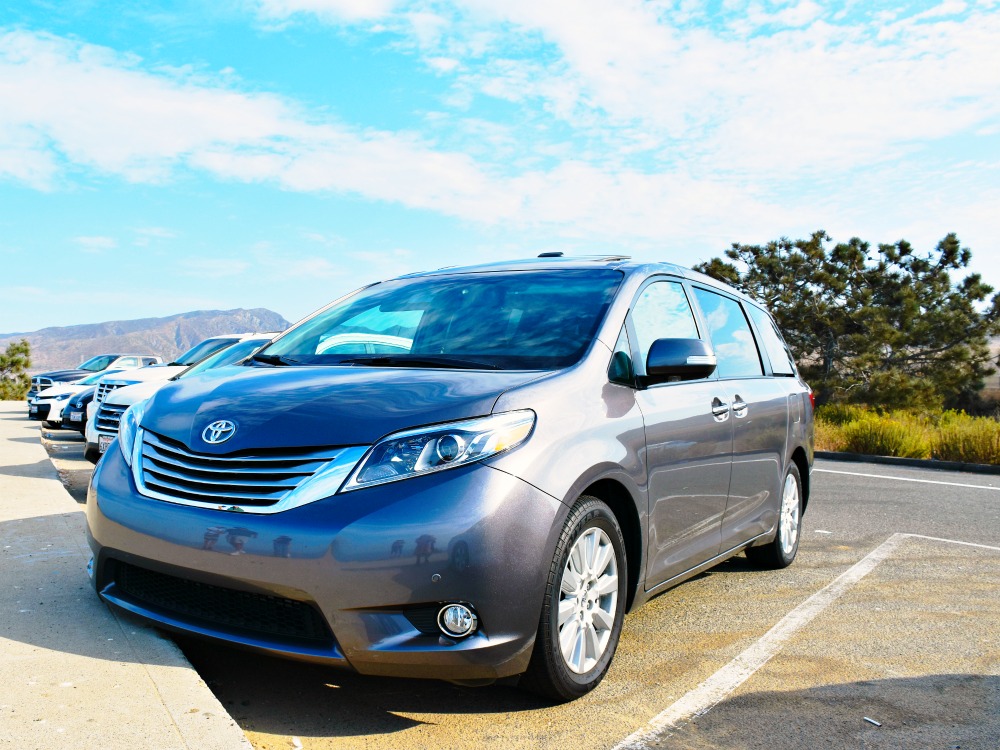 I was also a big fan of the built-in window shades and the gorgeous panel that let the Husbter and I listen to our music while the chiclets enjoyed a film.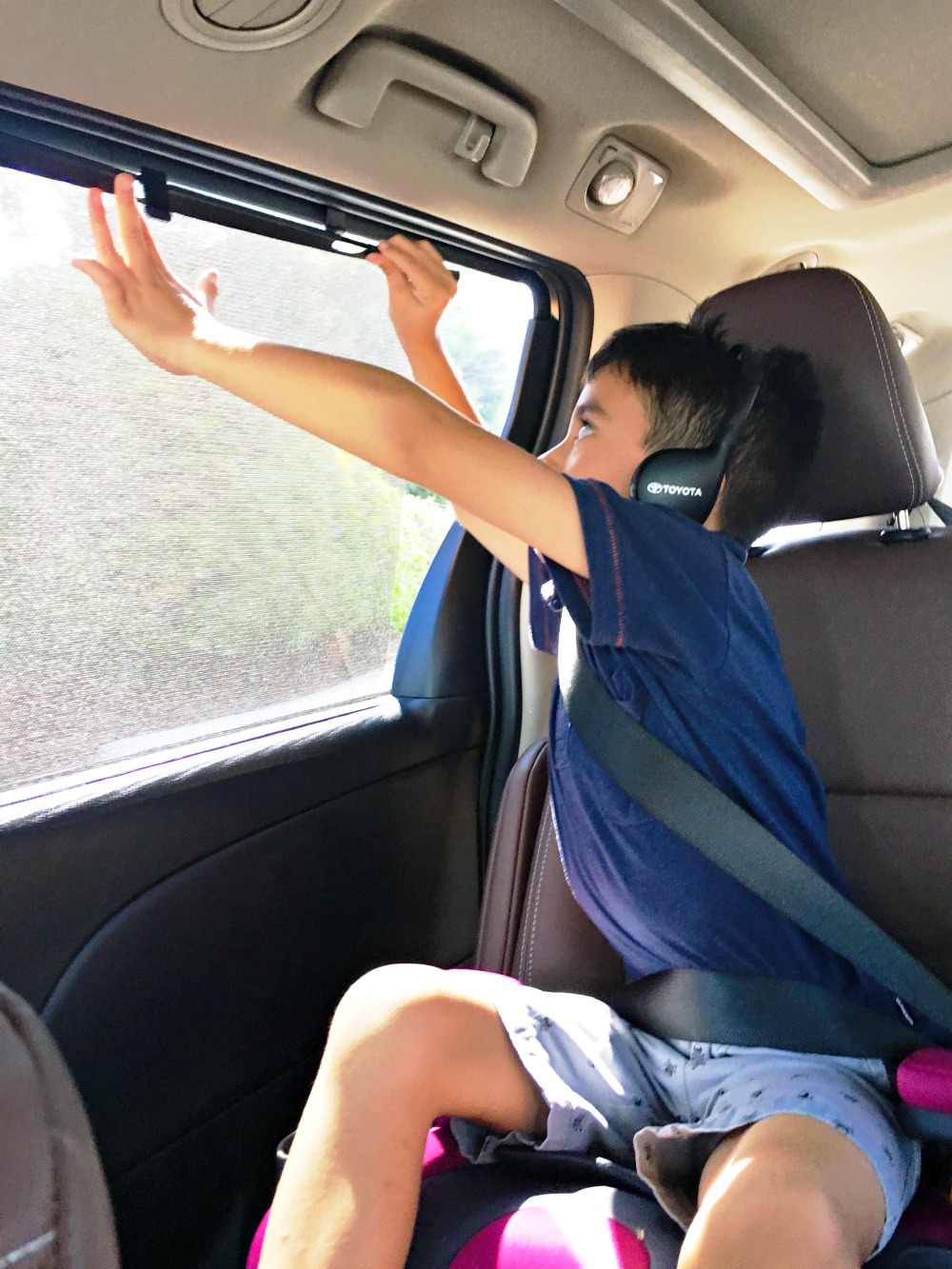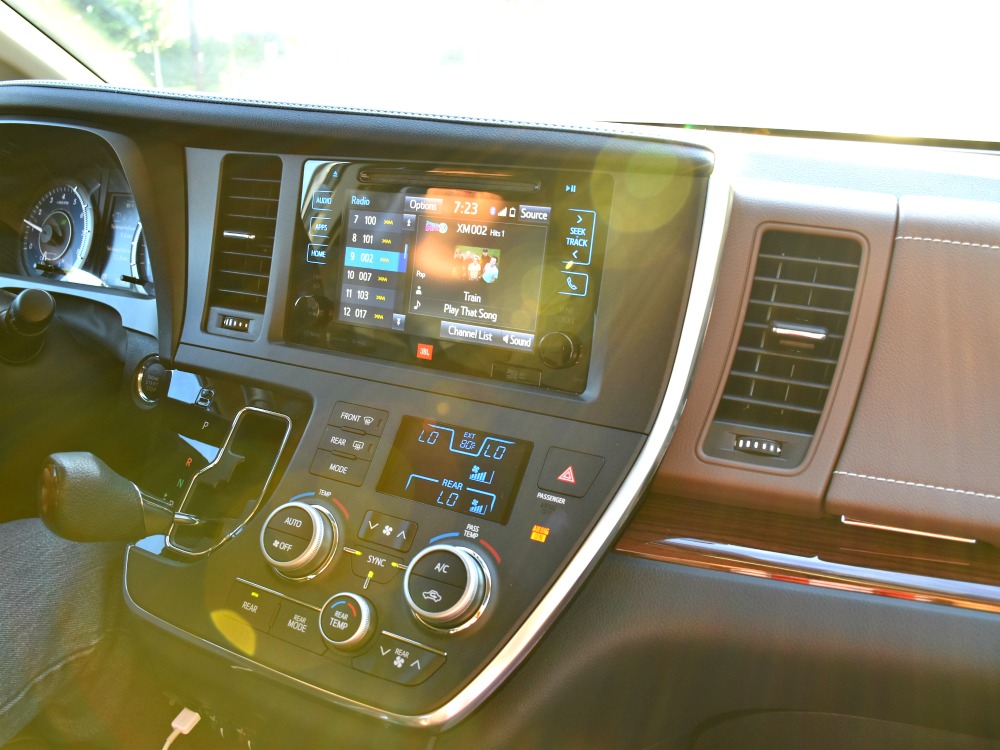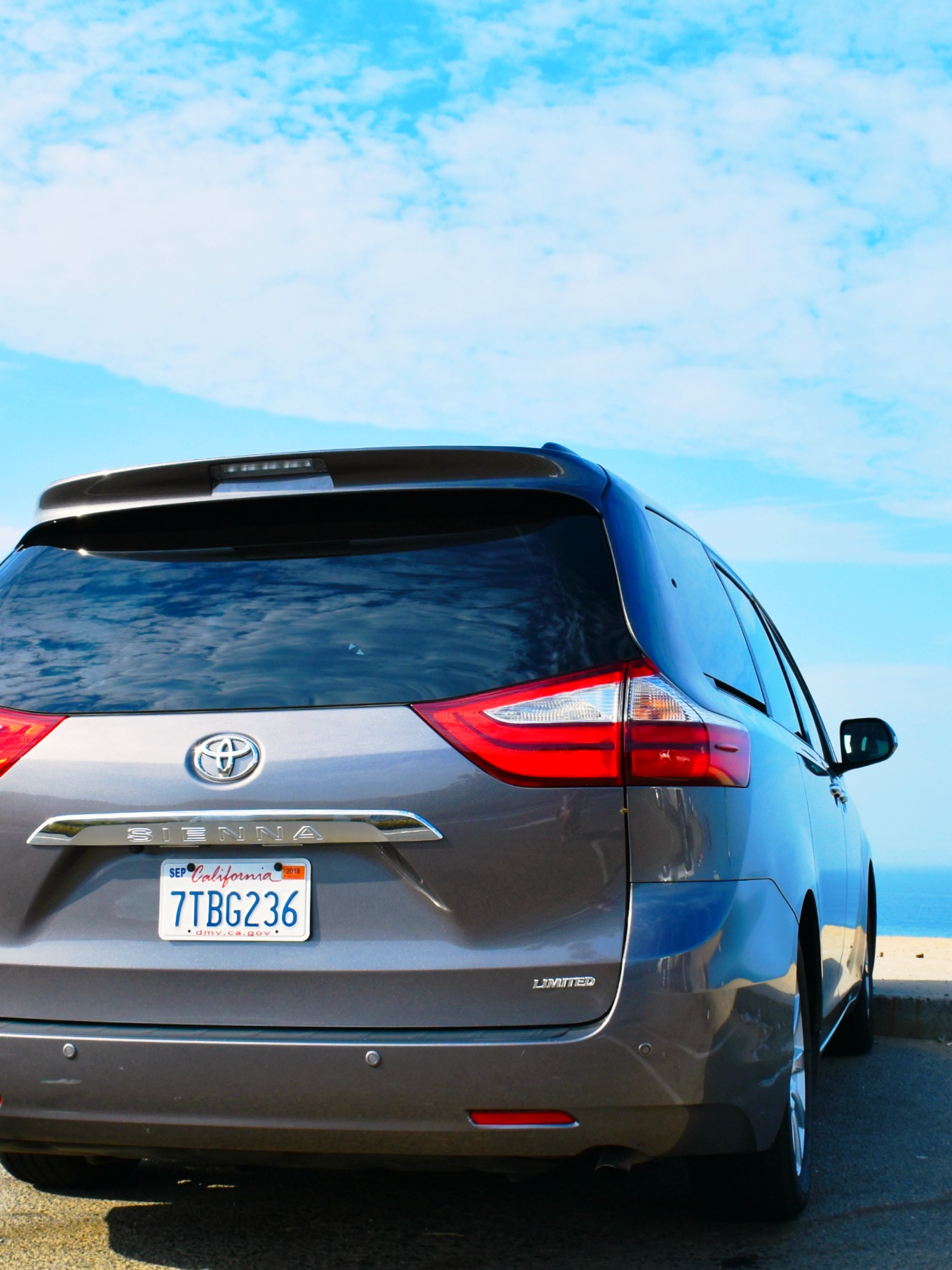 I would definitely recommend you checking out the new Toyota Sienna if you're in the market for a new family vehicle. It has features you didn't even know you wanted (and won't be able to live without once you get it).
San Diego Zoo makes for a great family outing and the Toyota Sienna is the best minivan to get you there. It was a perfect day and I hope that these tips will help you to have an amazing trip too.
Have you been to the San Diego Zoo and want to share some tips with us? Please leave a comment below!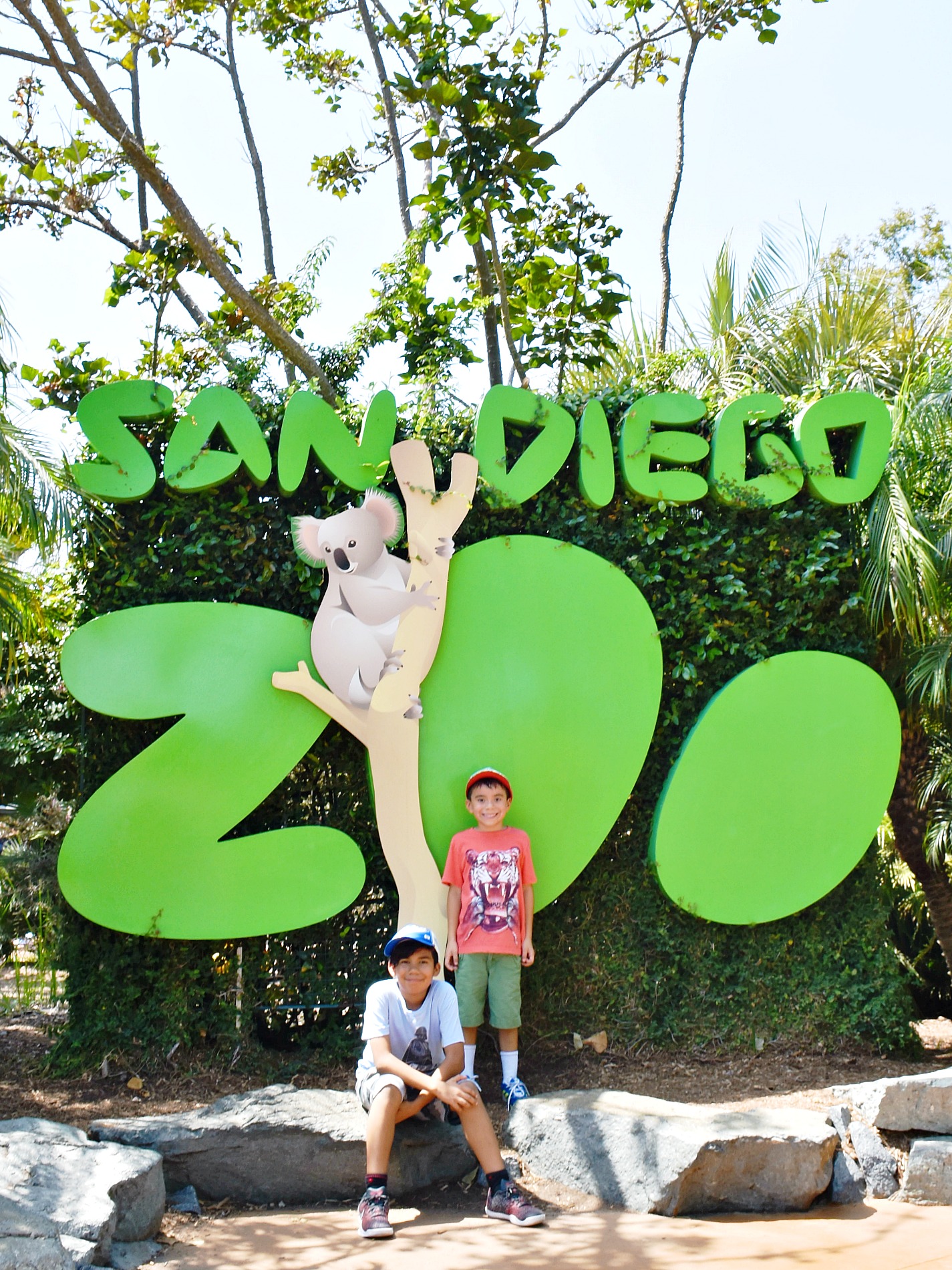 Originally published on October 11, 2017. Last Updated on September 2, 2018 by Pattie Cordova