Thank you to our host SeaWorld for this opportunity.
Last week we visited SeaWorld San Diego for the first time ever. It was an eye-opening experience and although it was a blogger trip, I was happy to know that I could go back at any time and have the same experience.
These are the 5 things you must do at SeaWorld San Diego for a full day of fun, learning, play and new experiences.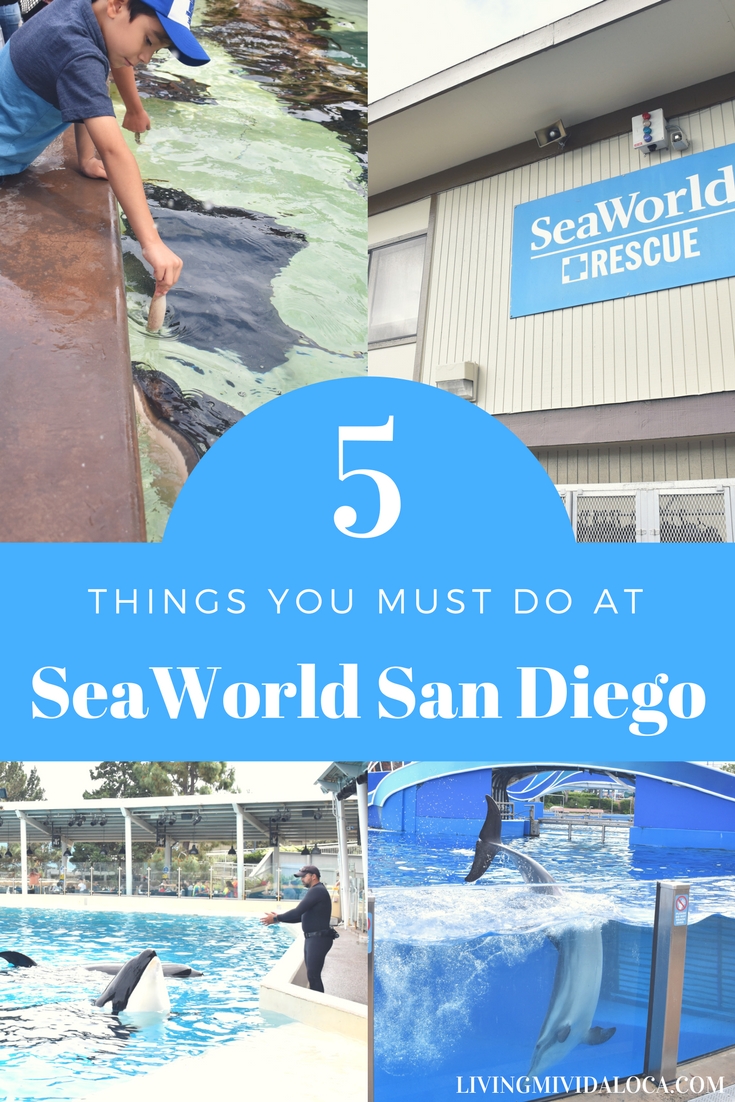 5 Things You Must Do at SeaWorld San Diego
SeaWorld Behind-the-Scenes Tour
The SeaWorld Behind-the-Scenes Tour takes you where all the action happens. This is where you see where you see how SeaWorld rescues and rehabilitates marine and terrestrial animals that are ill, injured, orphaned or abandoned, with the goal of returning them to the wild.
The SeaWorld rescue team has helped more than 29,000 animals in need over the last 50 years and while we were there, we saw a couple of sea lions that were being rehabilitated. This tour will take visitors to meet with a variety of team members that will share what SeaWorld does to help the many animals from the sea, and also how we can help the animals as well.
There will be lots of reminders to pick up after yourself at parks, the dangers of letting balloons and plastic bags go up into the air, and the dangers that dumping into the ocean has on these poor animals. You'll hear some heartbreaking stories of animals that were injured by things that could have been avoided.
The tour will also give you a glimpse into what it takes to run SeaWorld and you'll see why some of the team members have been a part of SeaWorld for over 10 years.
The SeaWorld Behind-the-Scenes Tour is definitely and eye opening experience… and the kids will love it!
Cost: Starting at $20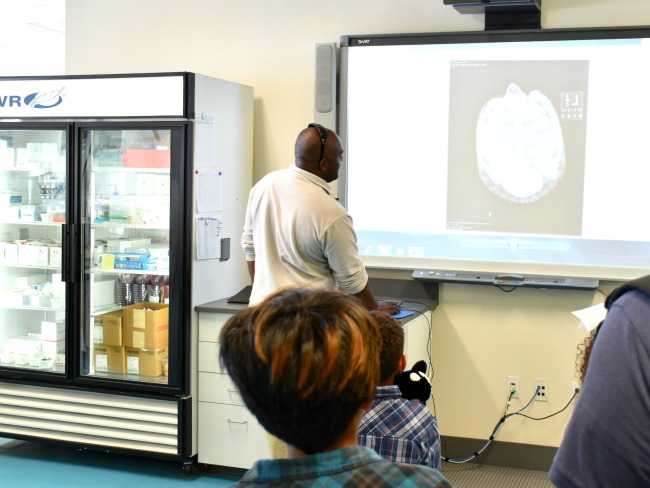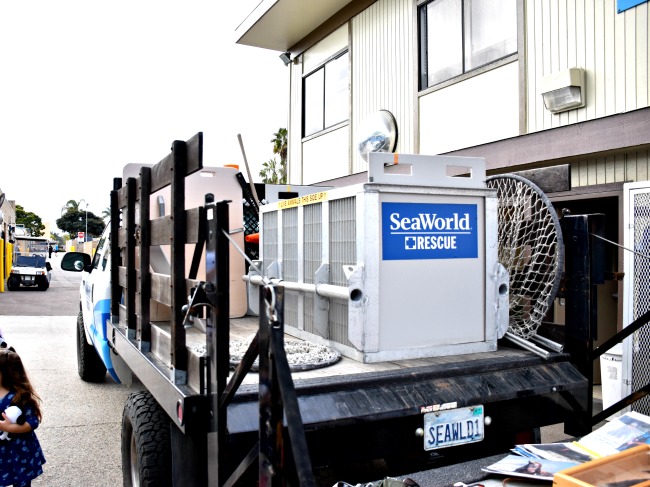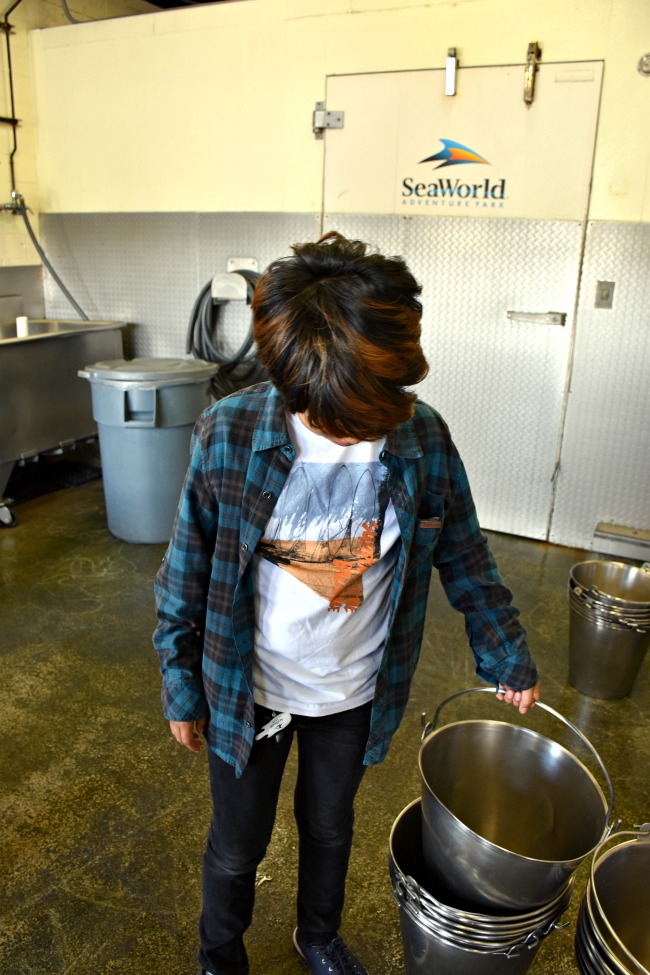 Dolphin Encounter
The Dolphin Encounter allows you to touch and feed bottlenose dolphins and learn hand signals used to communicate with them. It's a really interactive experience so be prepared to touch and play with dolphins.
During the encounter, a knowledgeable trainer will bring you close to dolphins without you having to get into the water. The kids will love giving commands to the dolphins, feeding them, and the family picture at the end of the encounter is everything.
Cost: Starting at $65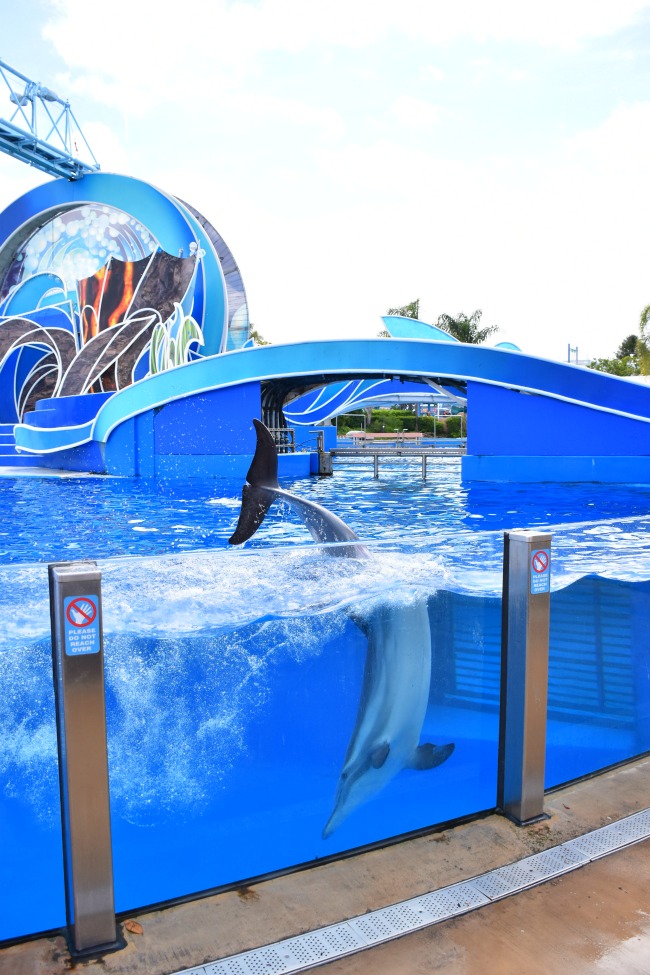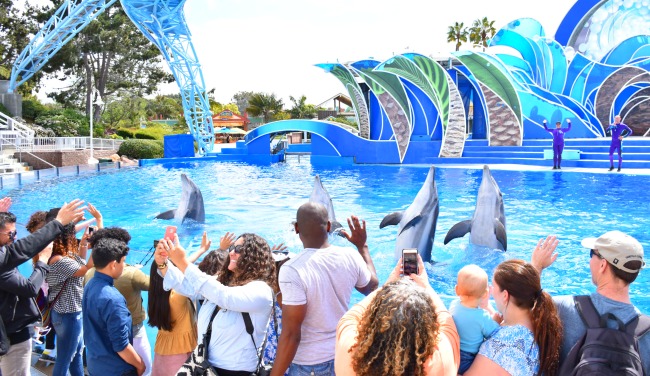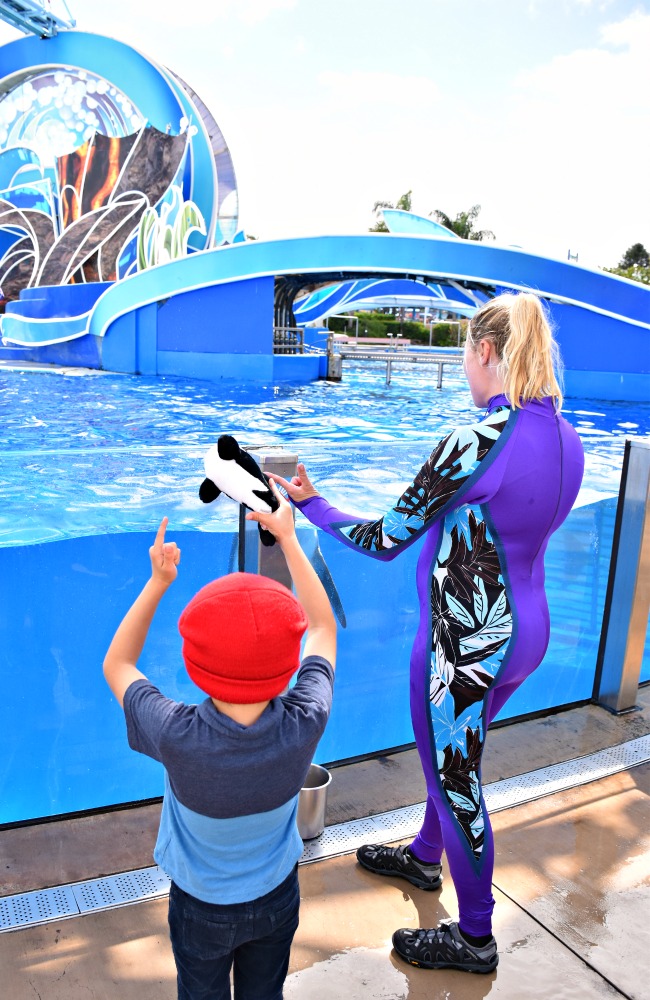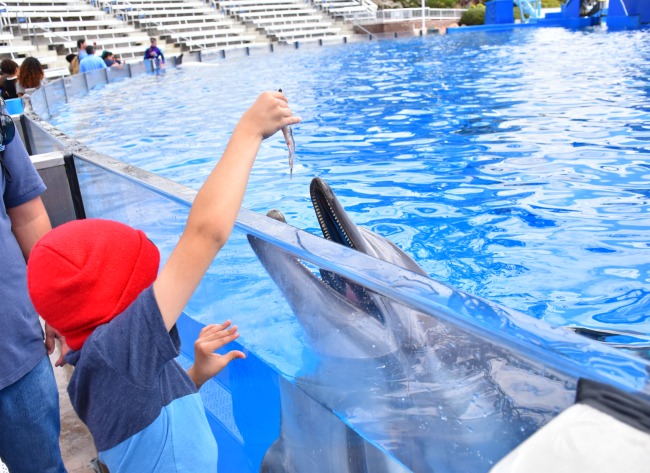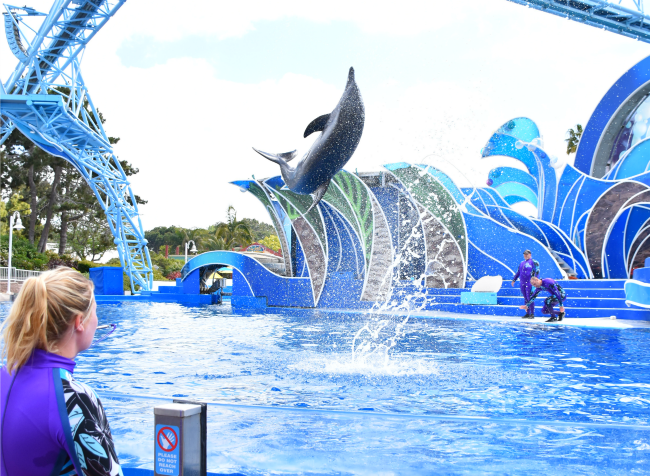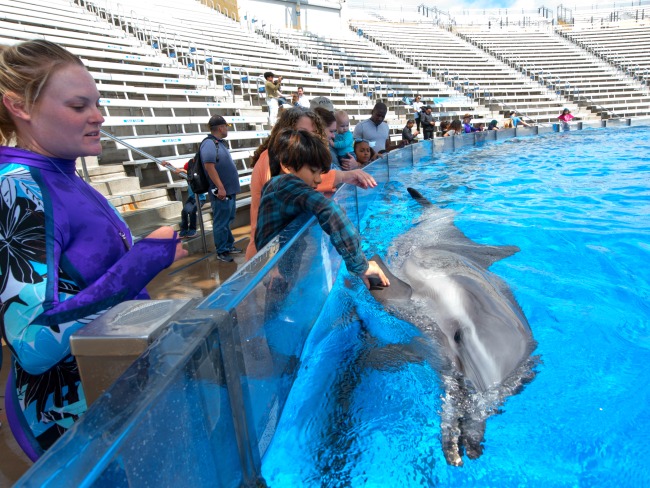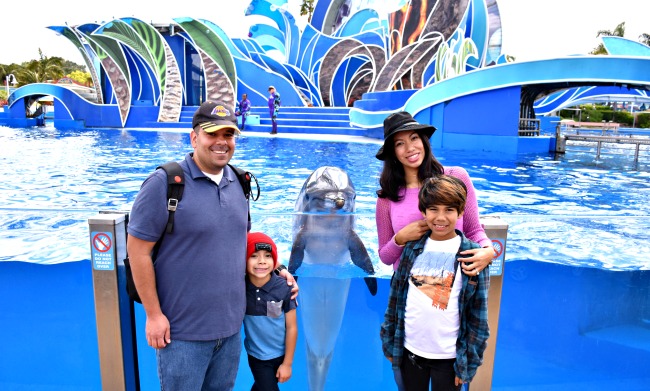 Dine with Shamu
Make a reservation before you get to the park (or while you're there if it's not too busy) and have lunch sitting down next to where the orcas perform.
Dine with Shamu gets the opportunity to see the trainers play and feed them before the show begins. The kids also got a chance to throw snowballs to the orcas so they could munch on them.
The entire experience is about an hour long, with the Shamu show being about 17 minutes long.
Lunch is buffet-style and it remains open the entire show. Major bonus? The restaurants serve seafood that is sustainable, and organic and locally sourced. It's delicious!
Cost: Starting from $40 for adults and $20 for children ages 3-9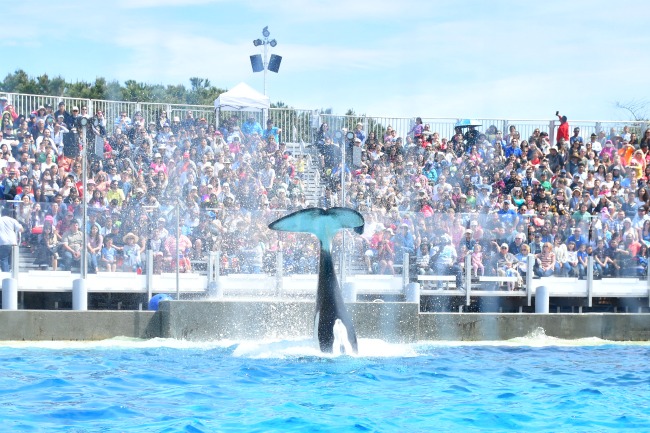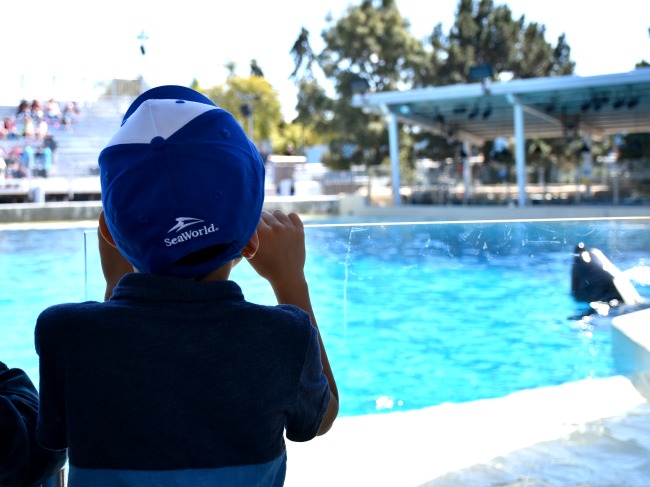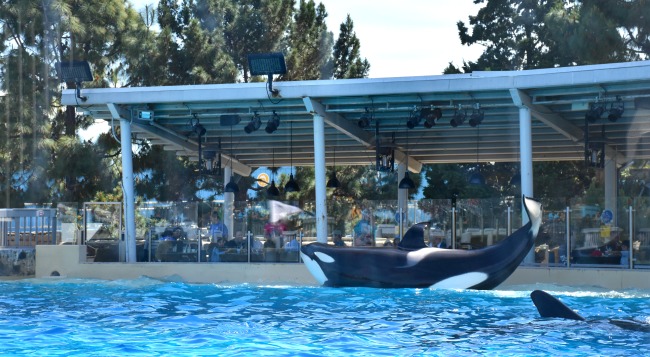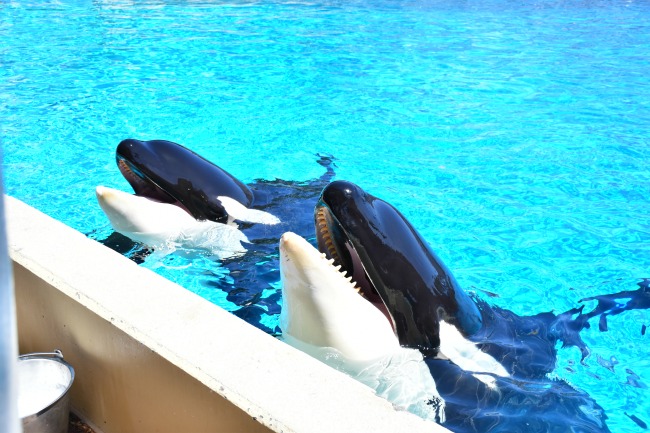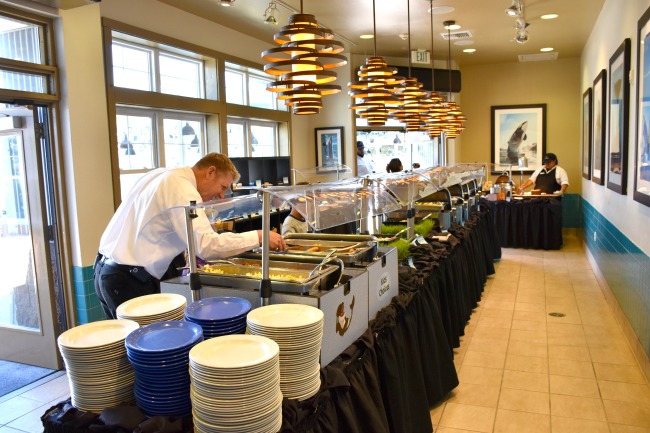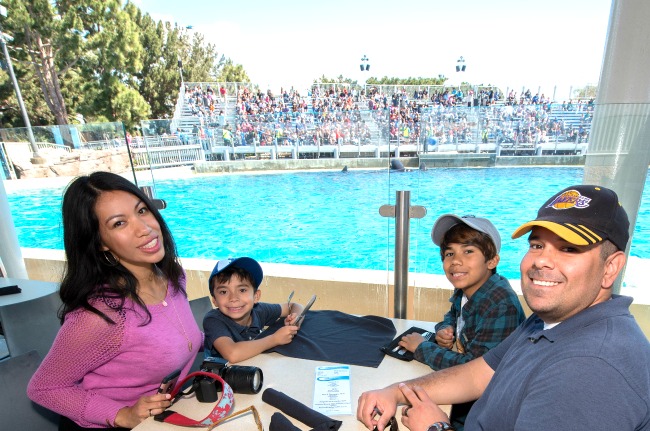 Shark Encounter
Shark encounter is a free experience available at the park during normal operating hours. You'll get to journey through an amazing underwater viewing tunnel (my favorite part).
Before you go through the tunnel, you'll get an up close experience with the sharks as you see them swimming around in giant tanks.
It's amazing, especially if you consider that these predators were in the sea more than a hundred million years before dinosaurs walked the earth.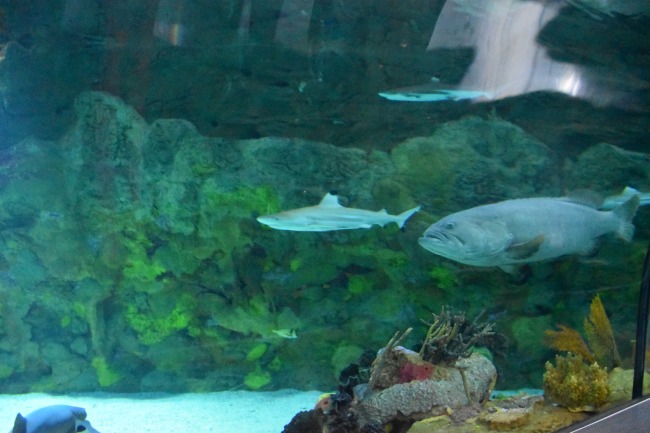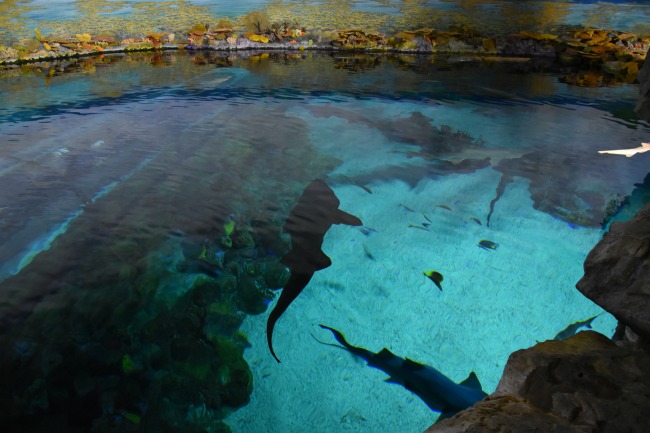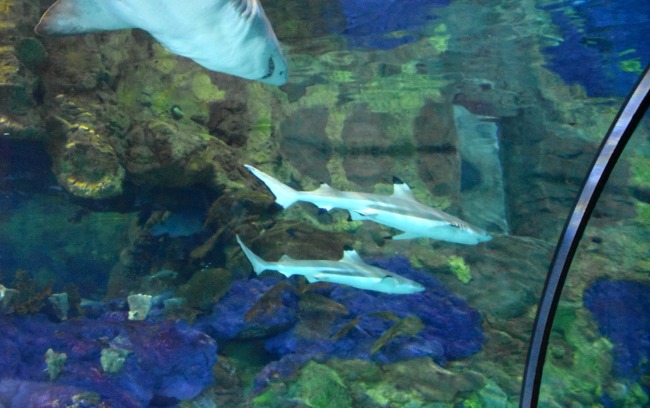 WATCH: Underwater viewing tunnel at Shark Encounter SeaWorld
Sea Lions LIVE
SeaWorld San Diego hosts a show featuring some of funniest animals, sea lions! These playful pups perform a 20 minute hilarious show, Sea Lions LIVE, that will have the whole failing roaring.
Enjoy hilarious live-action TV and music spoofs performed by SeaWorld's® resident sea lion comedy team—Clyde and Seamore. Put on your investigator's cap with "Sea Lion S.I." and watch show biz dreams come true on "Dancing with the Pinnipeds!"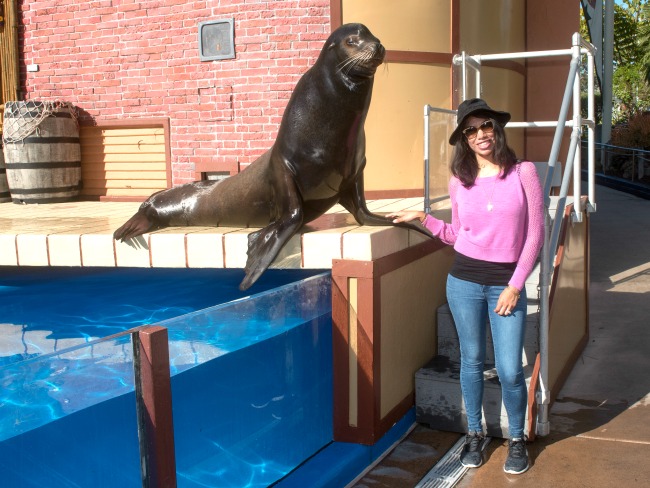 We had an amazing time at SeaWorld San Diego and we're looking forward to going back next year to enjoy Orca Encounter, Ocean Explorer and Electric Ocean.
Orca Encounter will be a live documentary-style presentation helping park guests gain a deeper appreciation and respect for the orcas, and empowering them to preserve the future of these majestic animals.
Ocean Explorer will combine multiple aquariums, exciting rides and digital technologies designed to engage park guests in an experience centered on exploration and adventure.
Finally, Electric Ocean will transform the park into an underwater world of colorful luminescence.
There's so much happening that another trip back is definitely in the cards. And if you're visiting the park, we hope that these 5 things to do at SeaWorld San Diego will help you plan your visit.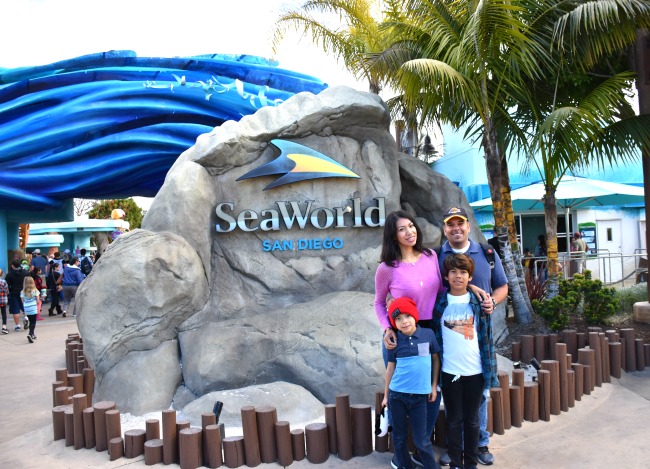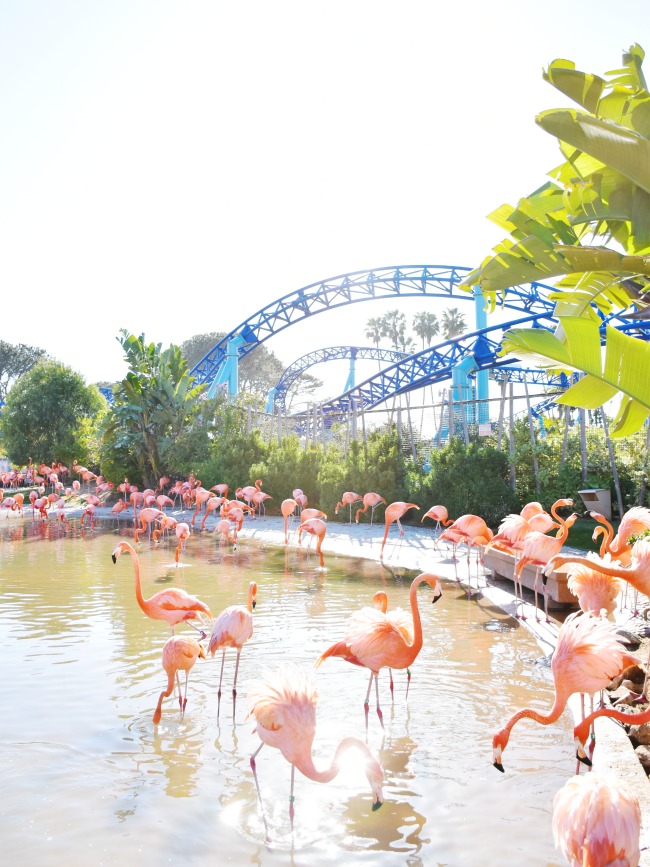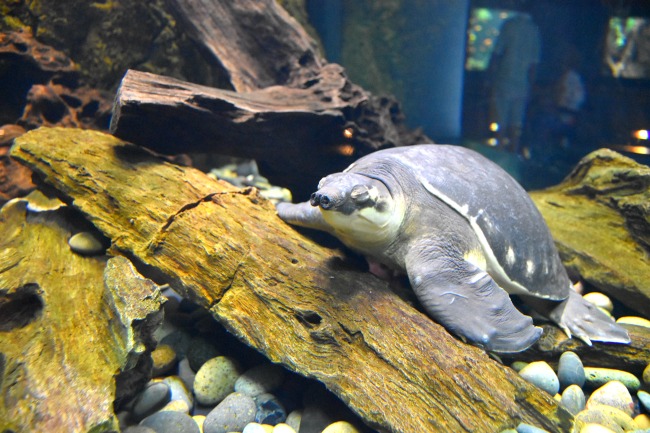 Do you have a favorite SeaWorld attraction? Please share in the comments below! 
THANKS FOR READING! ❤ SAY HELLO TO ME ON FACEBOOK. I'M @LIVINGMIVIDALOCA
Visit all the SEAWORLD SAN DIEGO Websites
Visit the Official Site
Like on Facebook
Follow on Twitter and Instagram
Where to stay near SeaWorld San Diego
Catamaran Resort and Spa – our first choice because it's where we stay when we visit SeaWorld. This 4-star resort is also within close proximity of Mission Beach and Mission Bay Park.
Homewood Suites by Hilton San Diego – their air-conditioned rooms feature kitchenettes with full-sized refrigerators/freezers and stovetops.
The Dana on Mission Bay – Just over one mile away from SeaWorld San Diego with family-friendly activities and bike/boat rental options.
About SeaWorld
SeaWorld is a leading theme park and entertainment company providing experiences that matter, and inspiring guests to protect animals and the wild wonders of our world. The company is one of the world's foremost zoological organizations and a global leader in animal welfare, training, husbandry and veterinary care. The company collectively cares for what it believes is one of the largest zoological collections in the world and has helped lead advances in the care of animals. The company also rescues and rehabilitates marine and terrestrial animals that are ill, injured, orphaned or abandoned, with the goal of returning them to the wild. The SeaWorld® rescue team has helped more than 29,000 animals in need over the last 50 years.

Thank you to SeaWorld for hosting our family.
Originally published on April 3, 2017. Last Updated on January 11, 2020 by Pattie Cordova