I live in Orange County, about two hours from the Tijuana border. In years past Tijuana hasn't always had a great reputation so there wasn't many things to do in tijuana with kids, but it has changed A LOT since I last visited.
Scroll down for three fun things to do in Tijuana with kids, that are also safe and easy to get to from the border.
Bonus: all locations have staff who speak English!
We stopped by kid-friendly places where the kids went wild playing, discovering and learning more about our Mexican culture.
We had such a great time and can't wait to go back! Thinking of visiting Tijuana soon? We have three fun places where you can take your kids during your visit.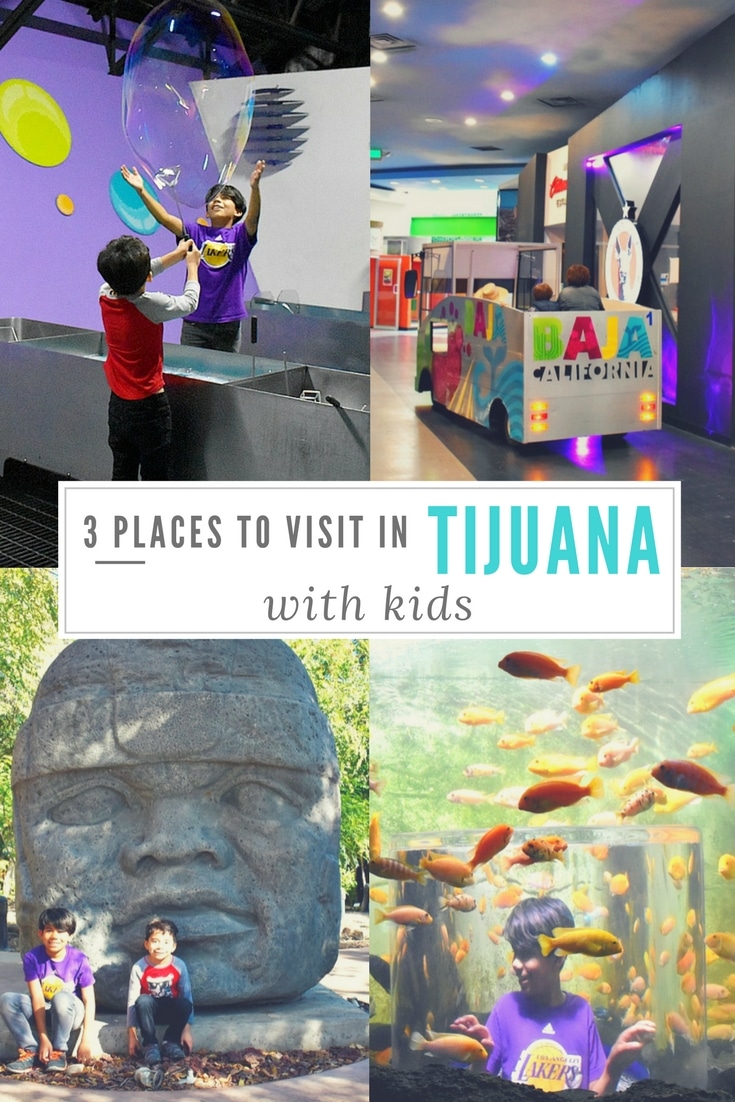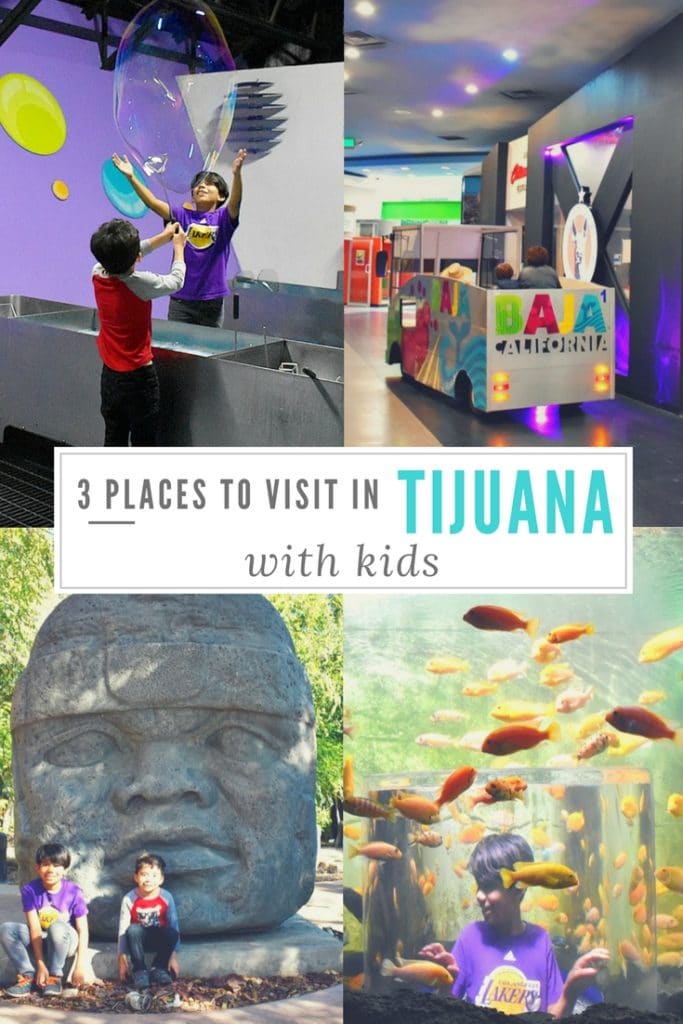 Centro Cultural Tijuana
Centro Cultural Tijuana (a.k.a. Tijuana Cultural Center) is a large cultural center in the Zona Río district of Tijuana, Mexico. The center opened 20 October 1982, and houses the only IMAX theatre in Tijuana, along with rotating exhibits and shows throughout the year.
The center also has permanent exhibits and hosts kid-friendly school field trips, so don't be surprised if you see groups of children exploring the center during the day. Admission is just a few dollars, and even less for children.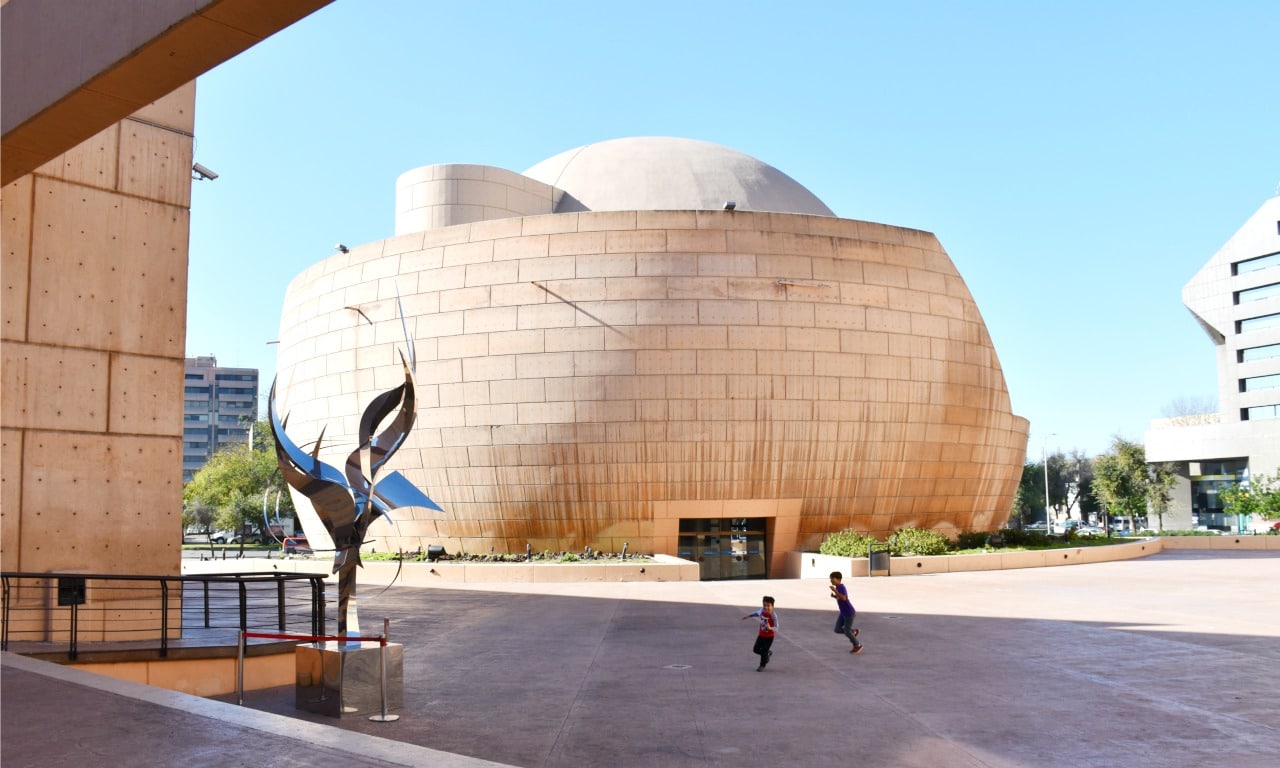 I took the kids early in the morning and let them run around in the courtyard and touch the water in the fountain before we headed inside to tour the gardens.
I found that letting them get the sillies out made it a lot easier for them to pay attention to our tour guide as we walked through the flowers, herbs and trees.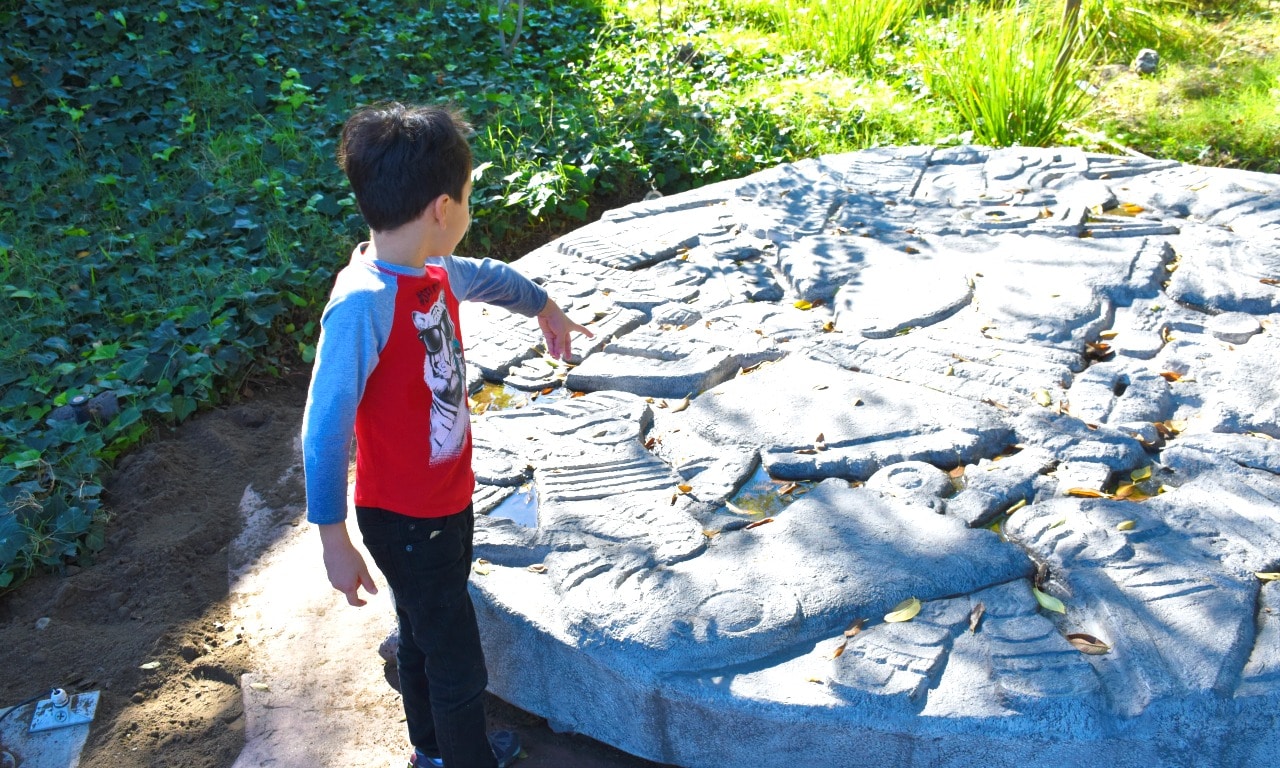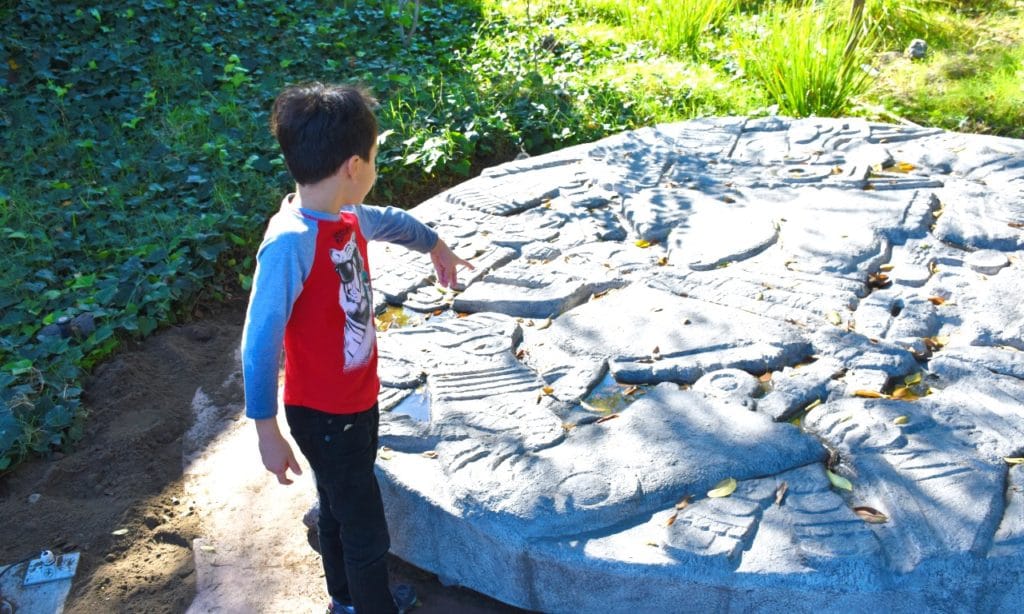 The kids learned about the different Gods represented in the stone statues placed throughout the paths. Having taken Mexican history in school, I knew my fair share of the culture, but seeing it come alive with the kids was a new experience for me.
You can easily walk the garden in less than a half hour, and I suggest you start there so you can head into the aquarium afterwards.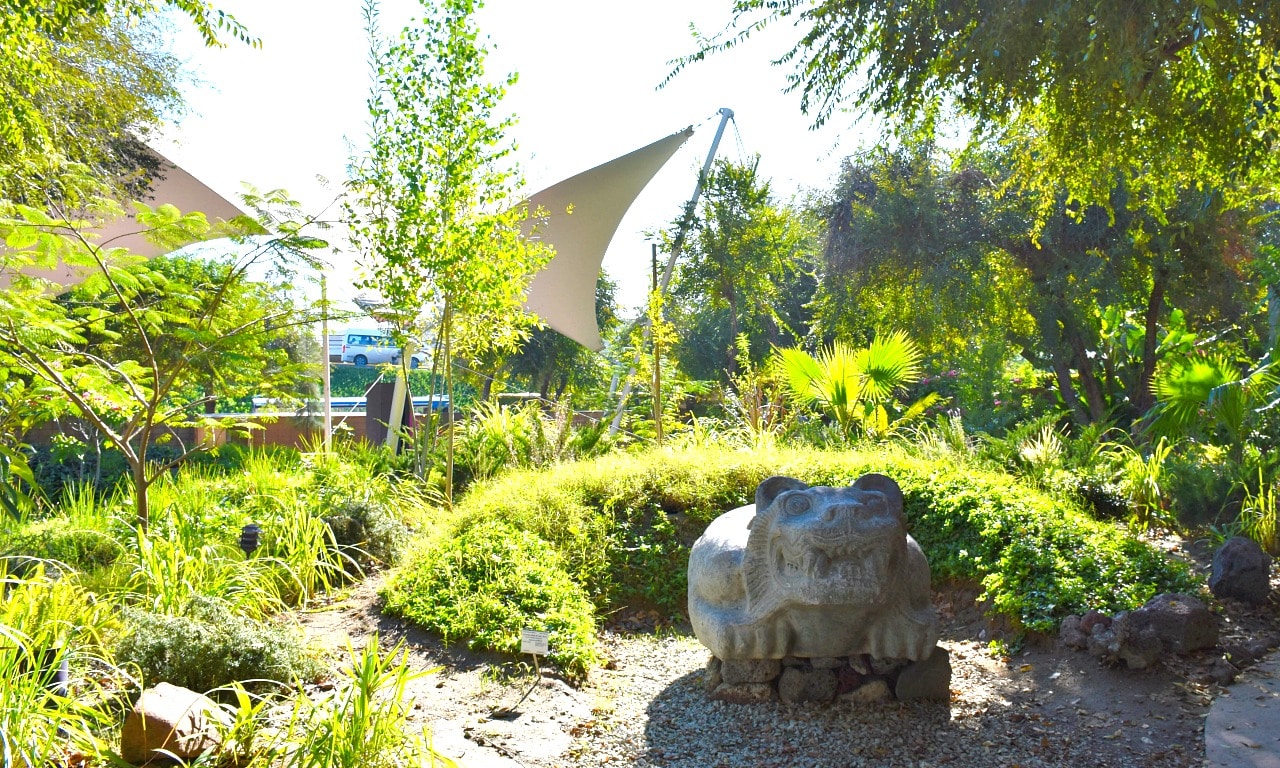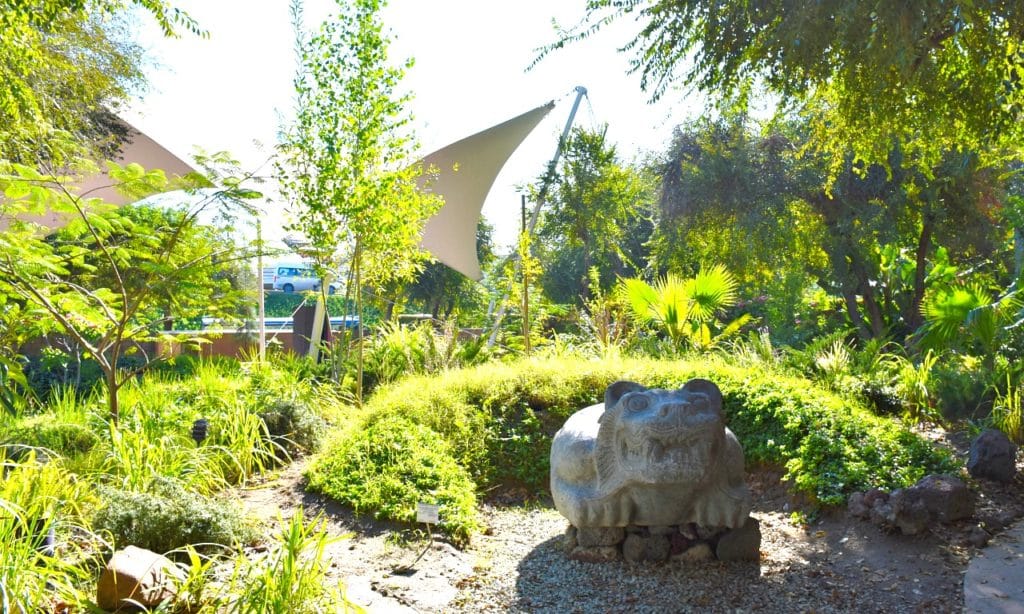 The aquarium is conveniently located next to the gardens, and admission is included with your ticket. Inside you'll find an array of fish, turtles and sting rays local to the area.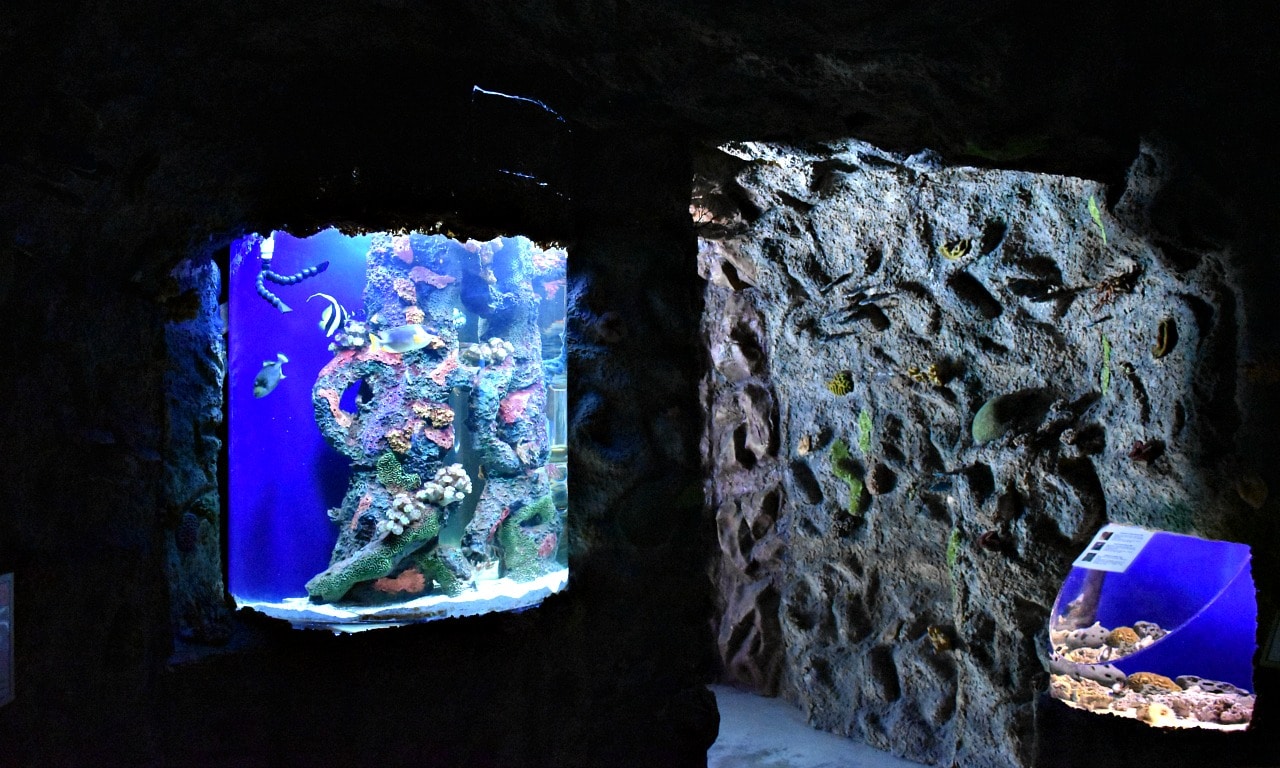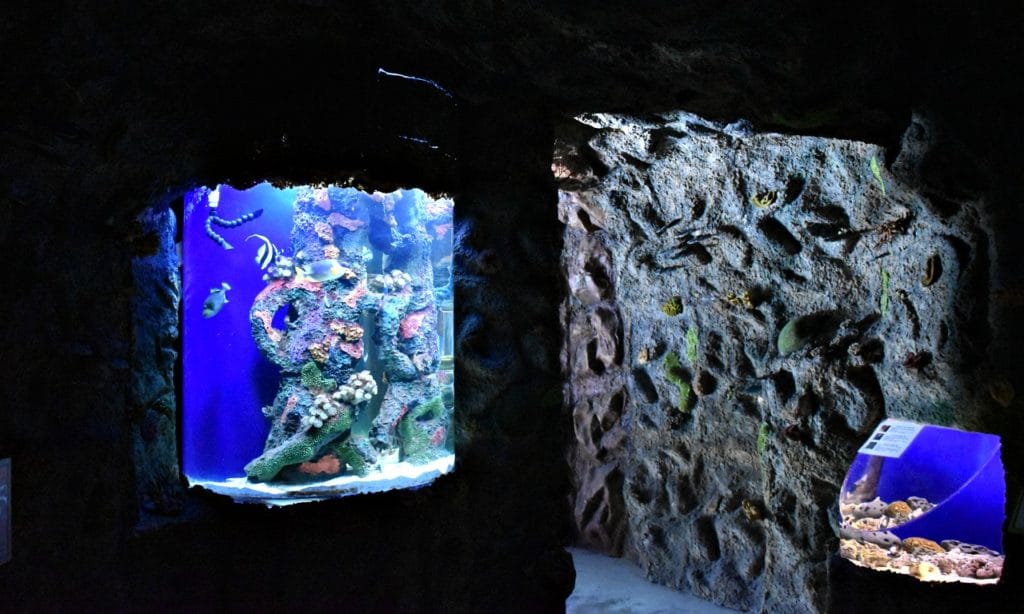 There's even a touch pond at the end where kids can interact with the sting rays. The aquarium isn't very big, so this will take about another 30 minutes to get through it.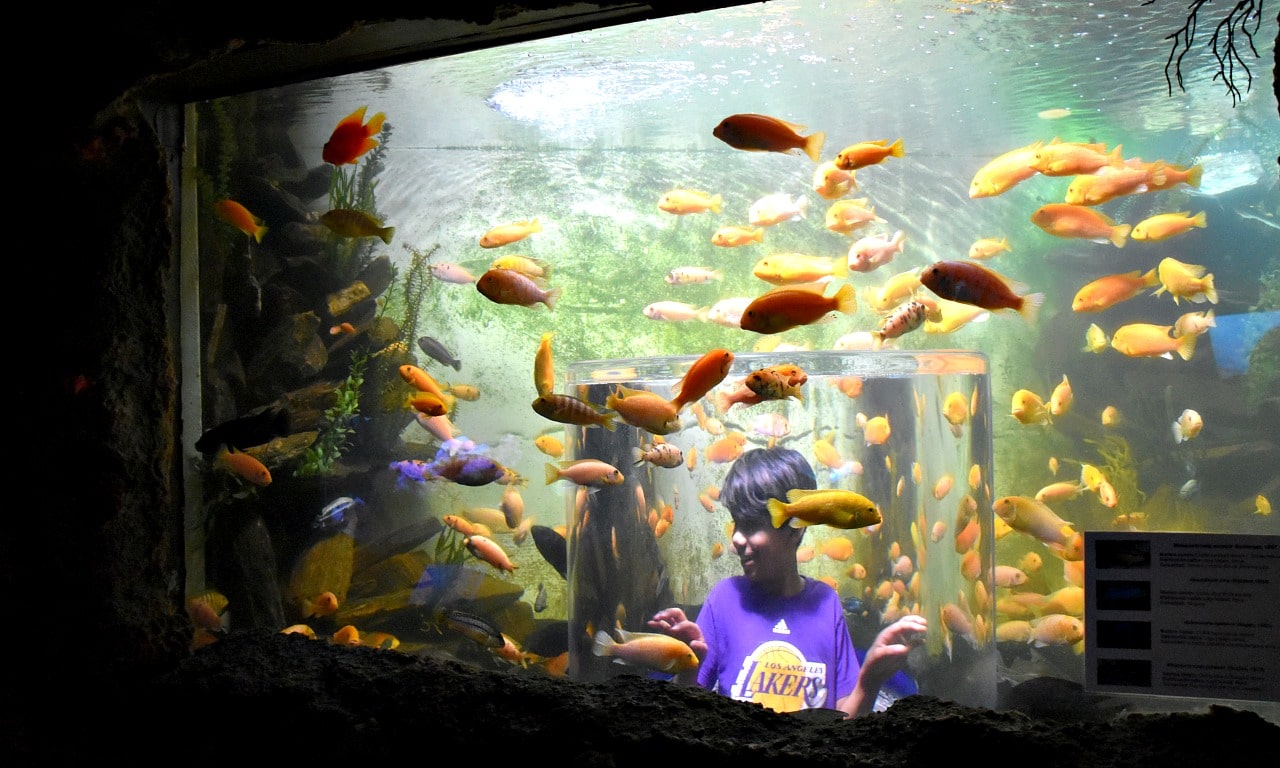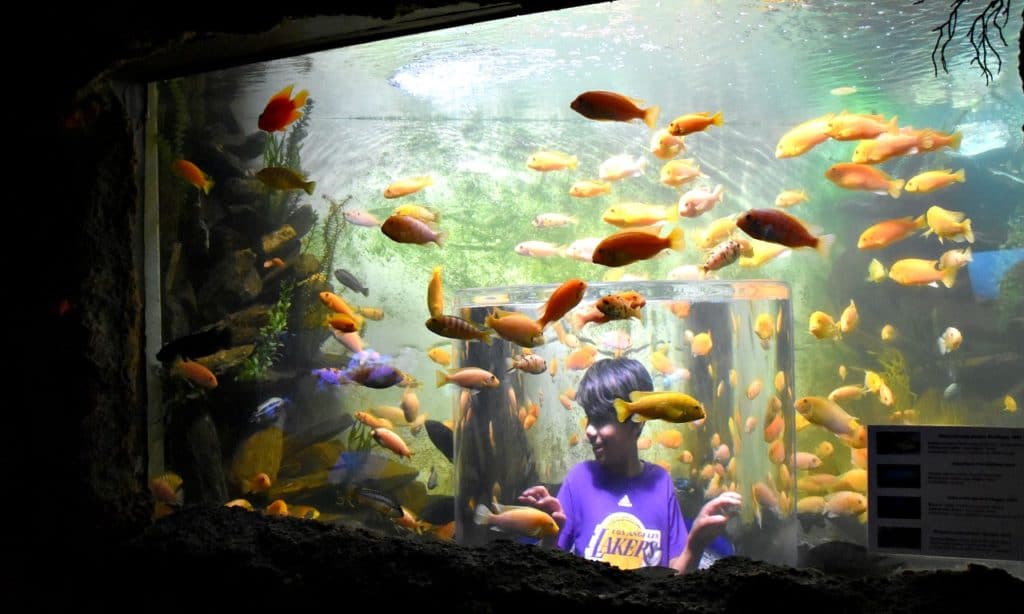 Once you're done with the aquarium, head inside the Centro to tour one of their many exhibits. We chose a room housing mixed media created by a Mexican artist.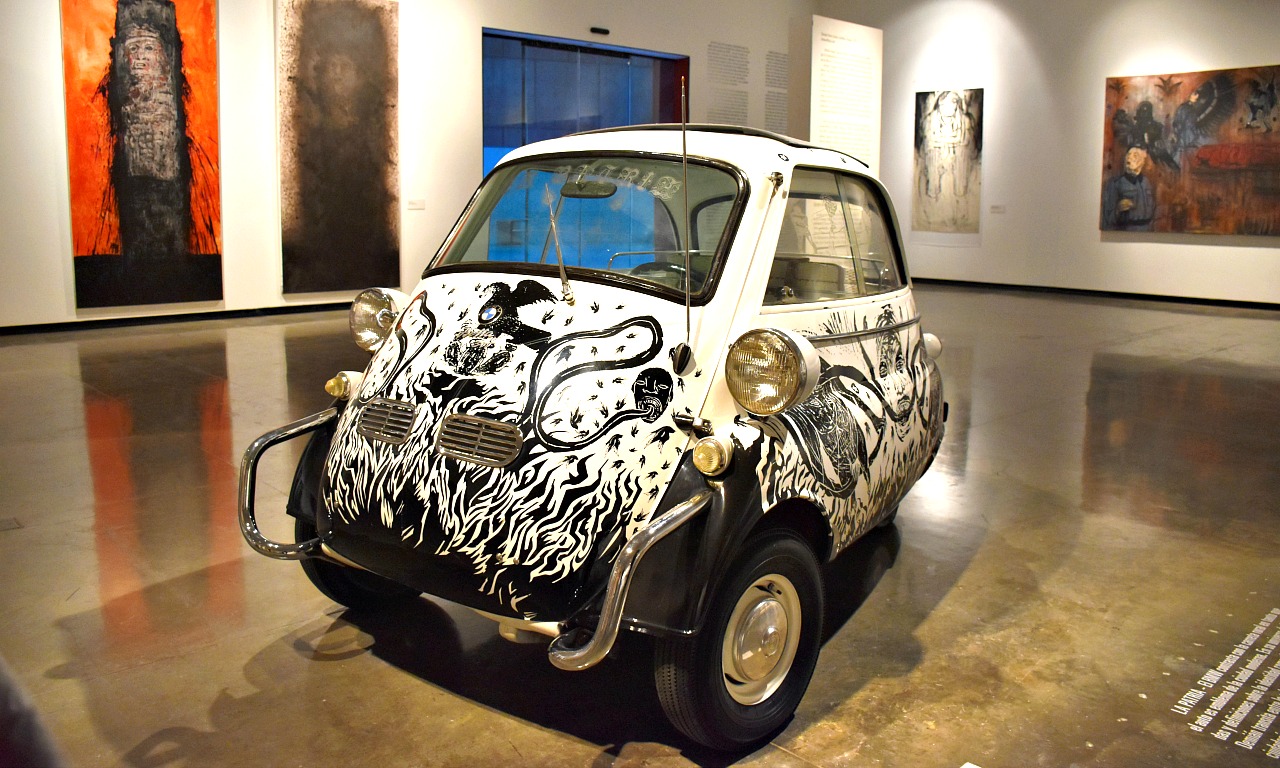 We visited during a school day and the room was empty because the school groups were elsewhere. It was nice to be able to go through it at our leisure and sit back and enjoy the art. It was the perfect way to end our visit!
Address: Paseo de los Heroes 9350, Zona Urbana Río, 22010 Tijuana, B.C., Mexico
Mini City
Mini City is celebrating its fourth year in business, and with just a few hours of this place under our belt, we can see why it's such a popular destination for families.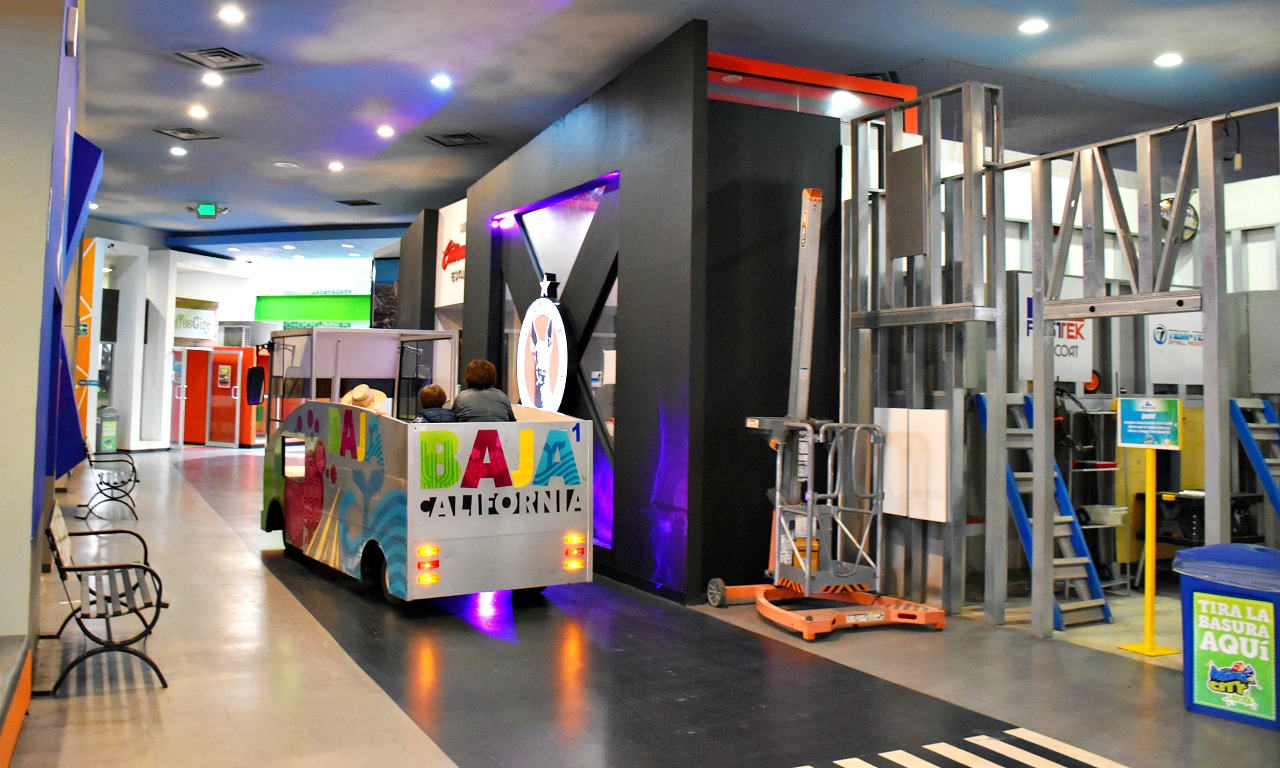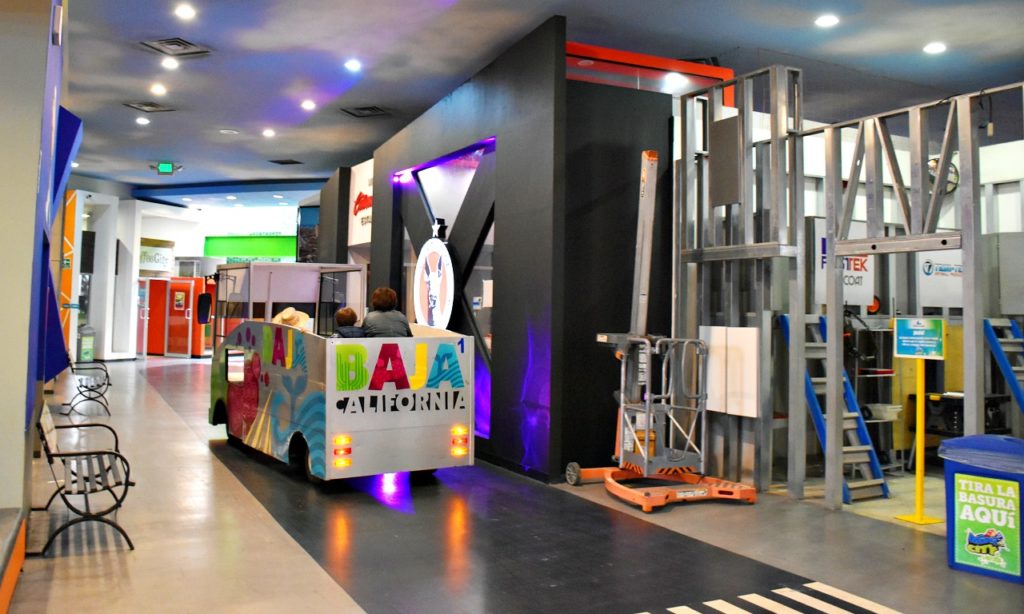 Mini City is located in a shopping center surrounded by shops and eateries. If you're hungry, stop by the food court to pick up some lunch and then head into Mini City to work it off.
Mini City is just like the name implies, it's a miniature city created just for kids. You'll pay for each person at the entrance. There you'll be given a bracelet that lets Mini City know which children belong to which caretaker.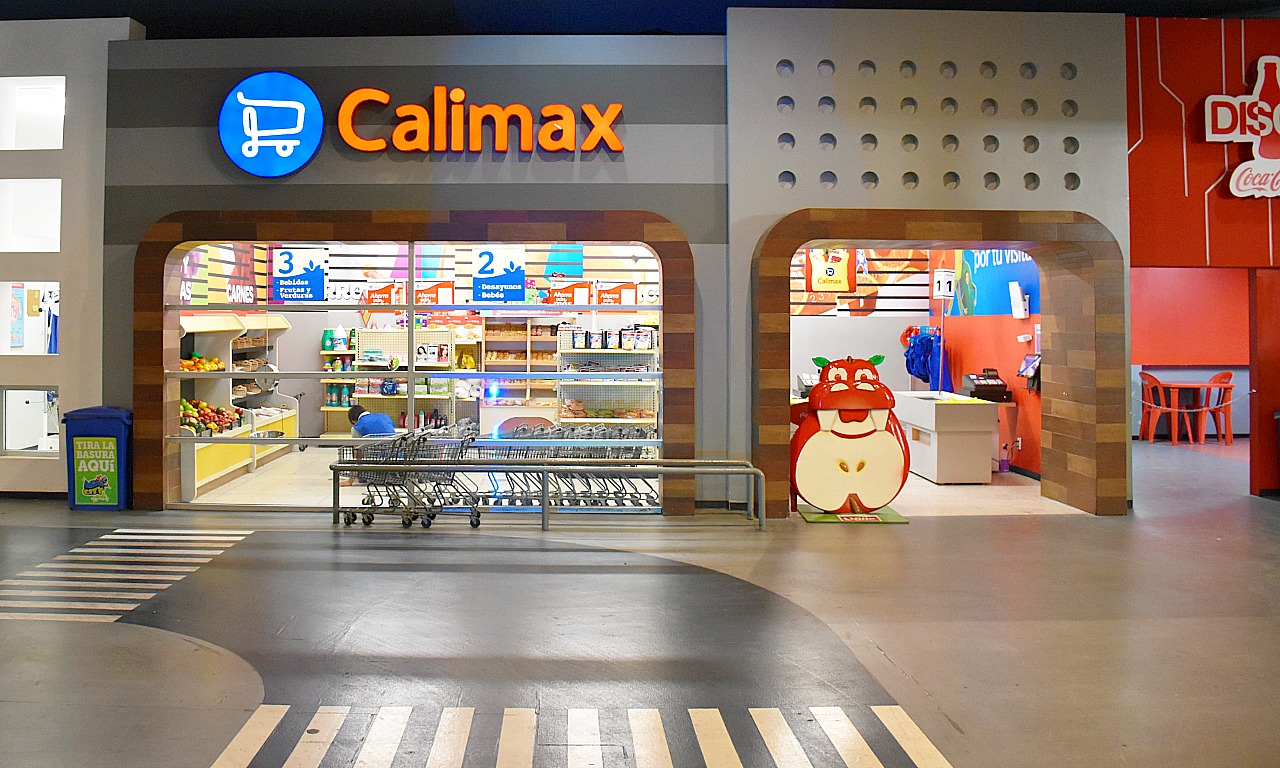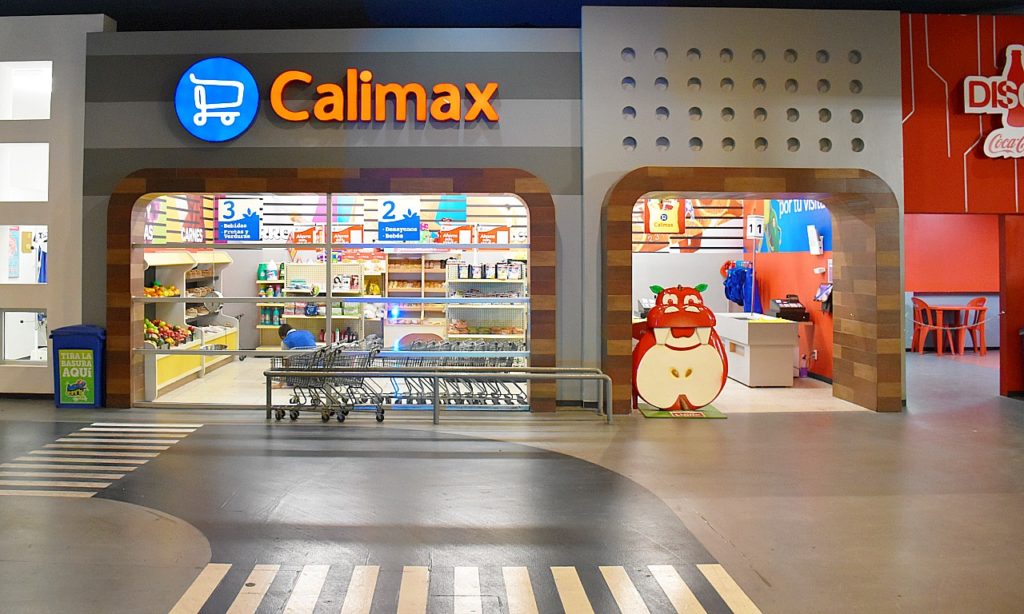 You'll then go upstairs where your children are paired up with a Mini City guide. Each guide has only a handful of kids at a time – think of the guide as a really fun baby-sitter. They create scenarios for the kids, take them on adventures throughout the make-believe city and ensure that each visit is tailor-made for the kids.
There is no extra charge for the guide, and my kids seemed to have a blast with him as the guide leading them through the city looking for a "robber" who had stolen a toy.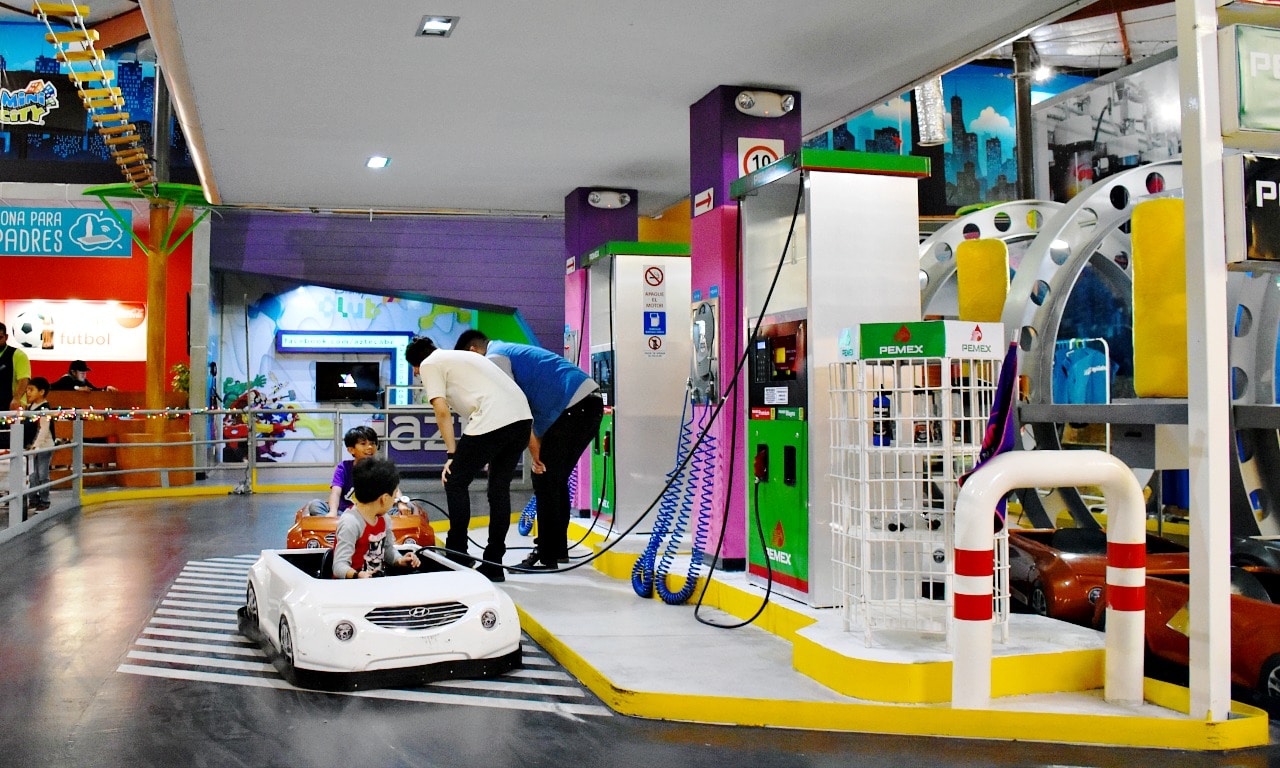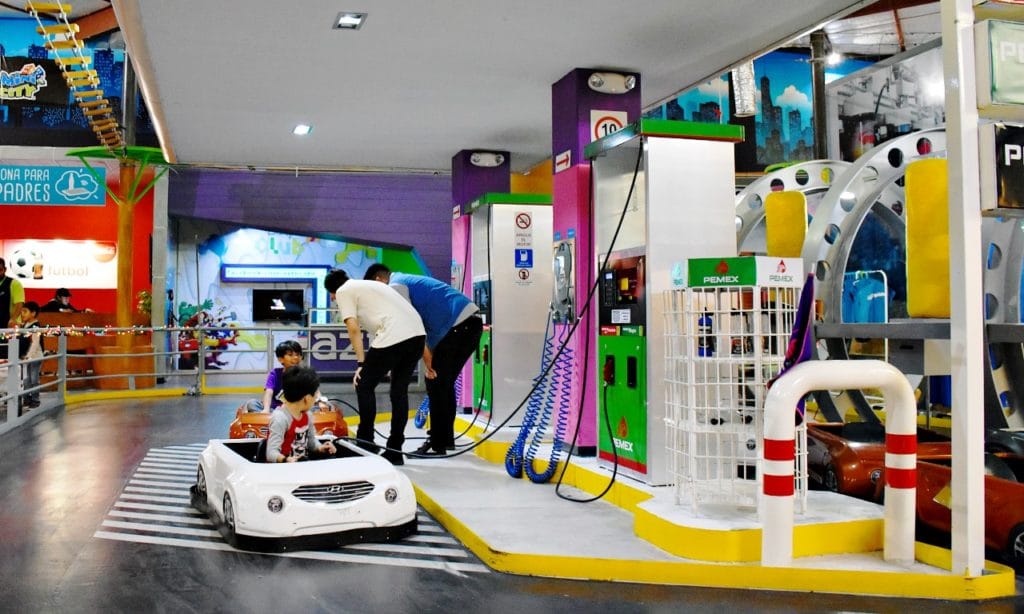 The guides will stay with the children the entire visit. Once they're done playing make-believe, the guide will take them to different spots in the center.
My youngest enjoyed the zip line and hanging bridge the most. The oldest liked playing indoor soccer and the trampoline room. There really is something for every one to do at Mini City.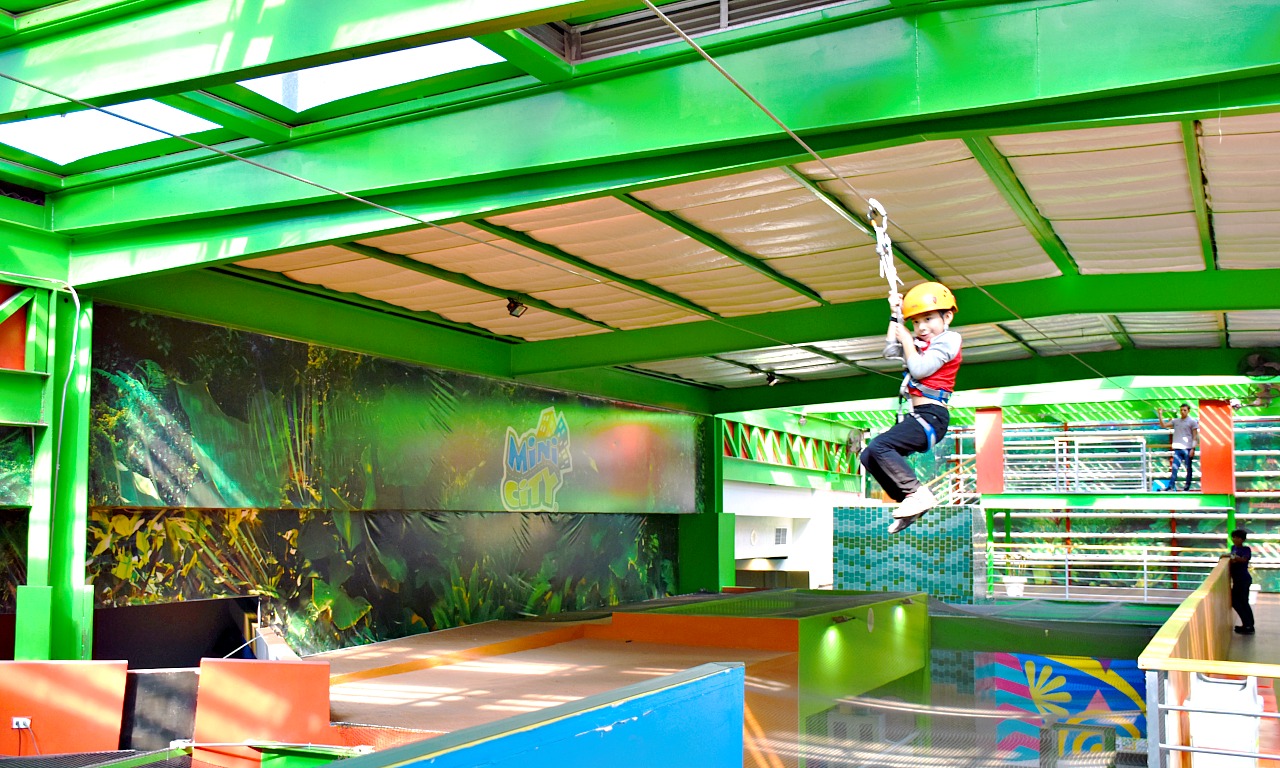 Admission is set at less than $10 for a full day. You can also pick up lunch inside Mini City if you don't want to leave (which you probably won't because it's THAT much fun).
The space is large enough that the kids can run around from activity to activity without having to wait in line. Also, the guide is optional. So if the kids just want to run around playing in the different areas that's fine too.
Address: Plaza Rio Tijuana, Blvd. Paseo de Los Heroes #95, Local C4, Zona Rio, 22010 Tijuana, B.C., Mexico
El Trompo Museo Interactivo
Our last stop in Tijuana was one where kids learned by doing. El Trompo Museo Interactivo is a new addition to the city. It's farther south and offers three floors of educational hands-on exhibits.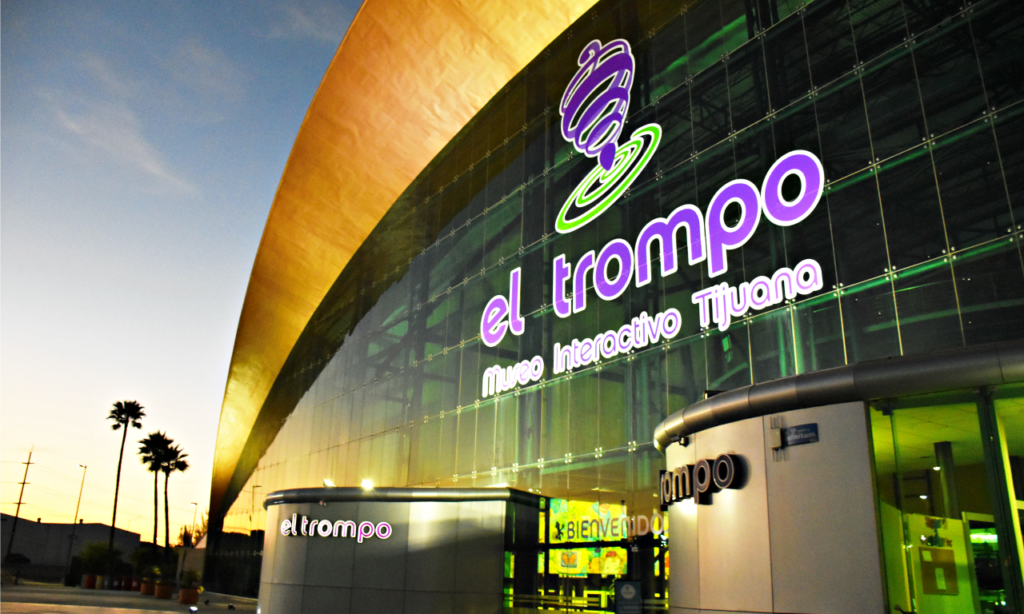 We started by visiting the bubble area where the kids had the opportunity of making bubbles through different methods. They also went over healthy eating, exercise and food culture throughout the world.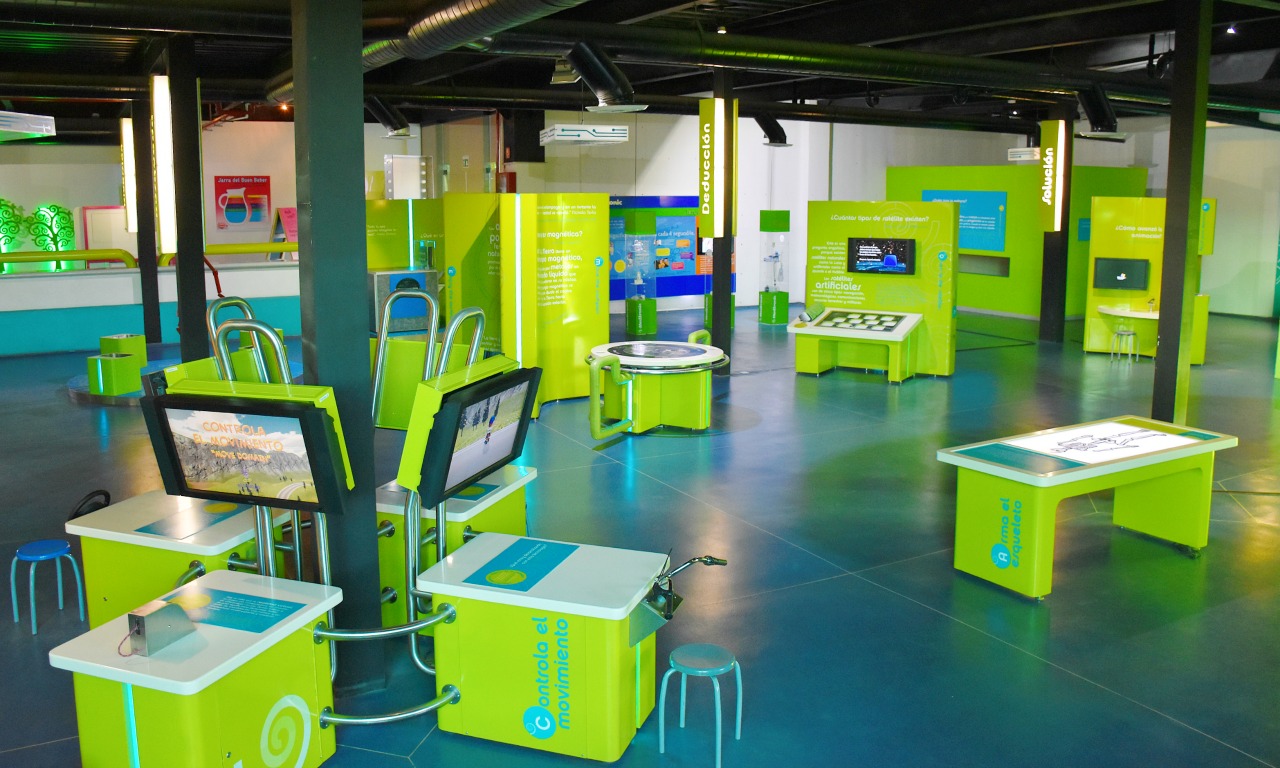 Their favorite exhibit was one dedicated to the city of Tijuana. It featured a large map where the kids could use a magnifying glass to explore the city.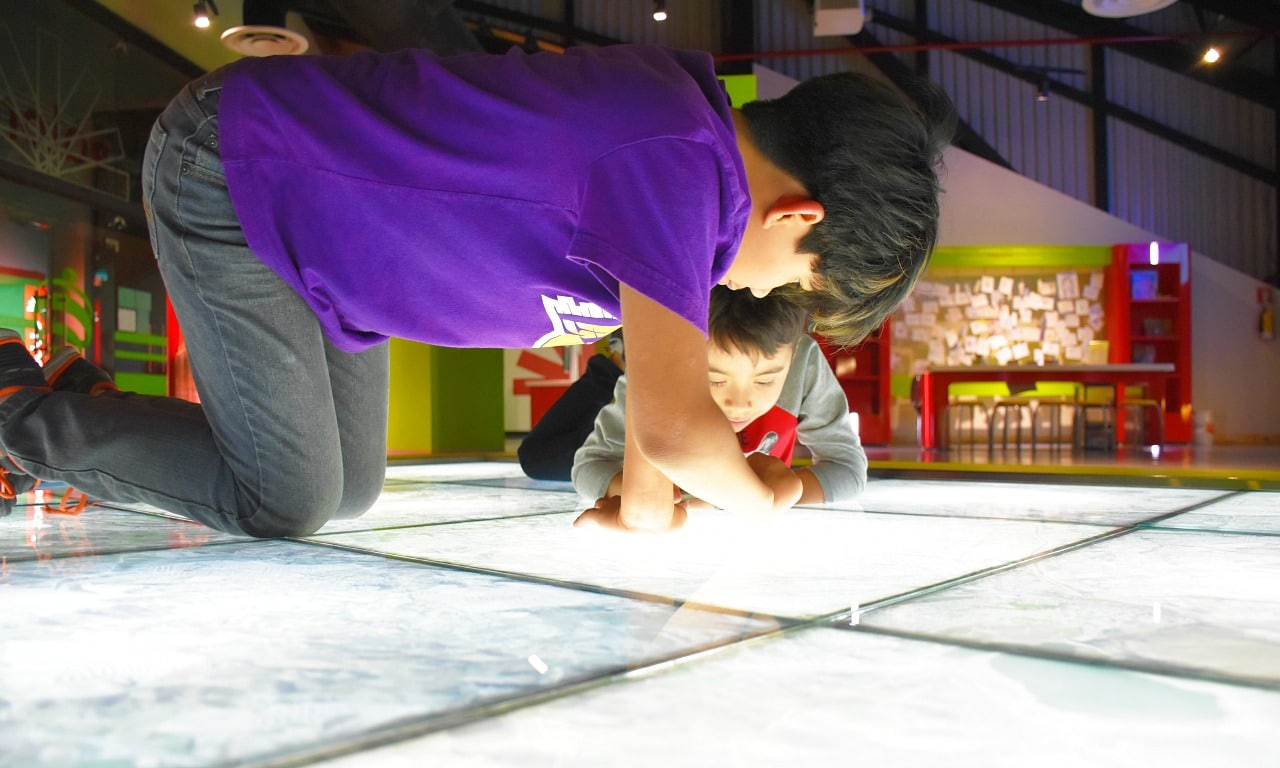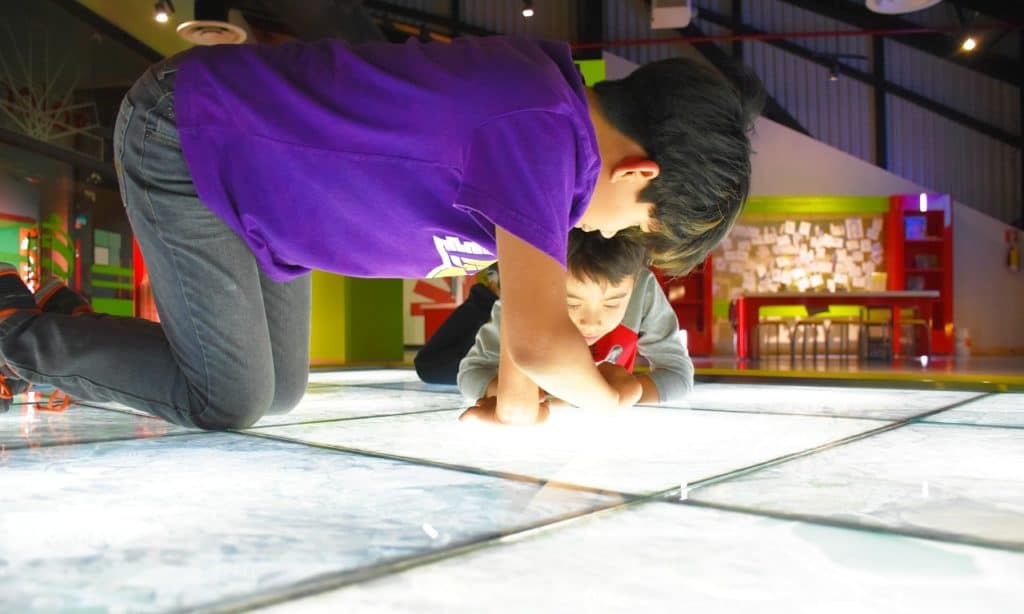 I loved the diversity in the exhibits and the fact that they were learning and having fun all at once. The volunteers in the different areas made sure of that.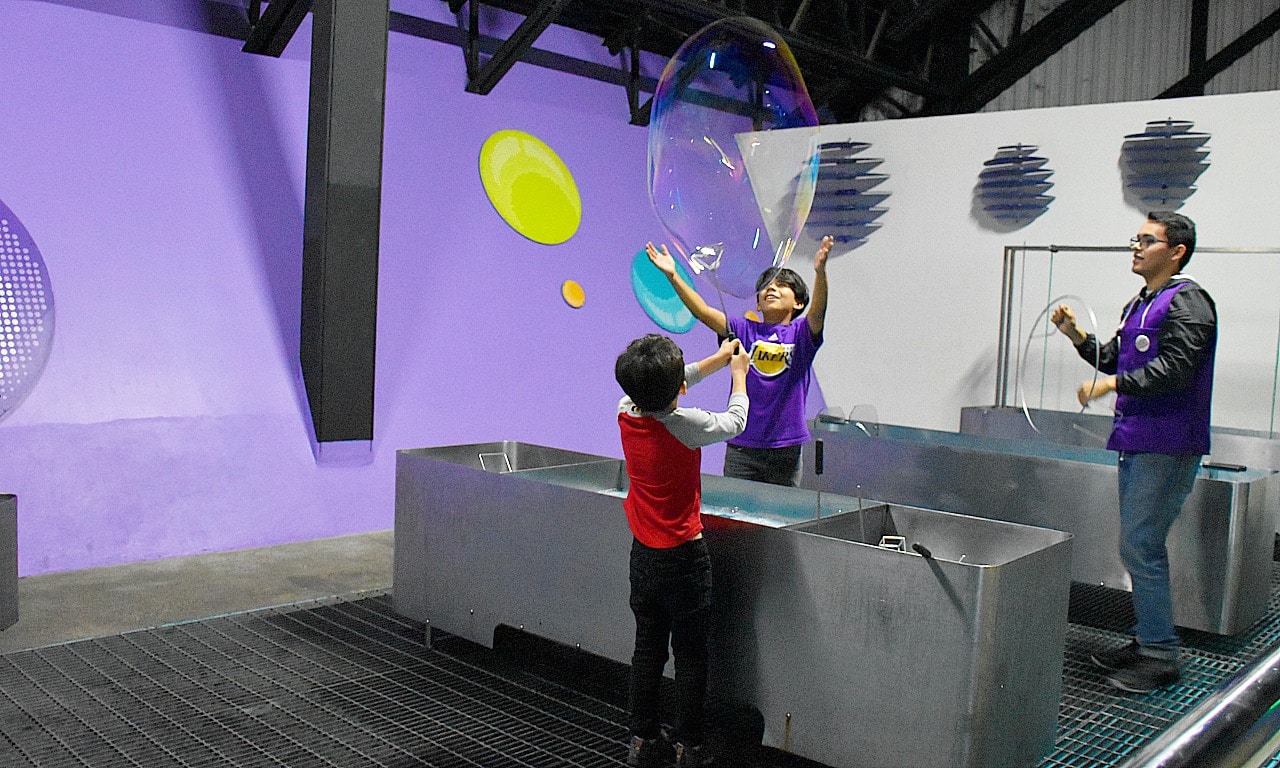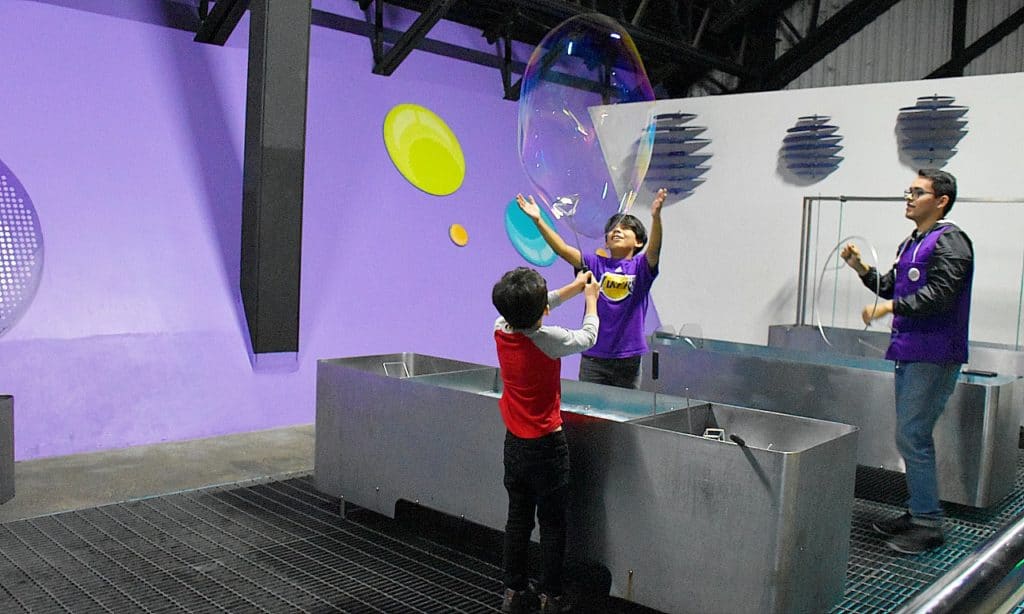 Admission to the museum is less than $5, and parking is free. This admission can take hours to get through if you go in there without a plan. It's a huge area, so if it's your first time visiting I would adjust your focus to what your kids like to do.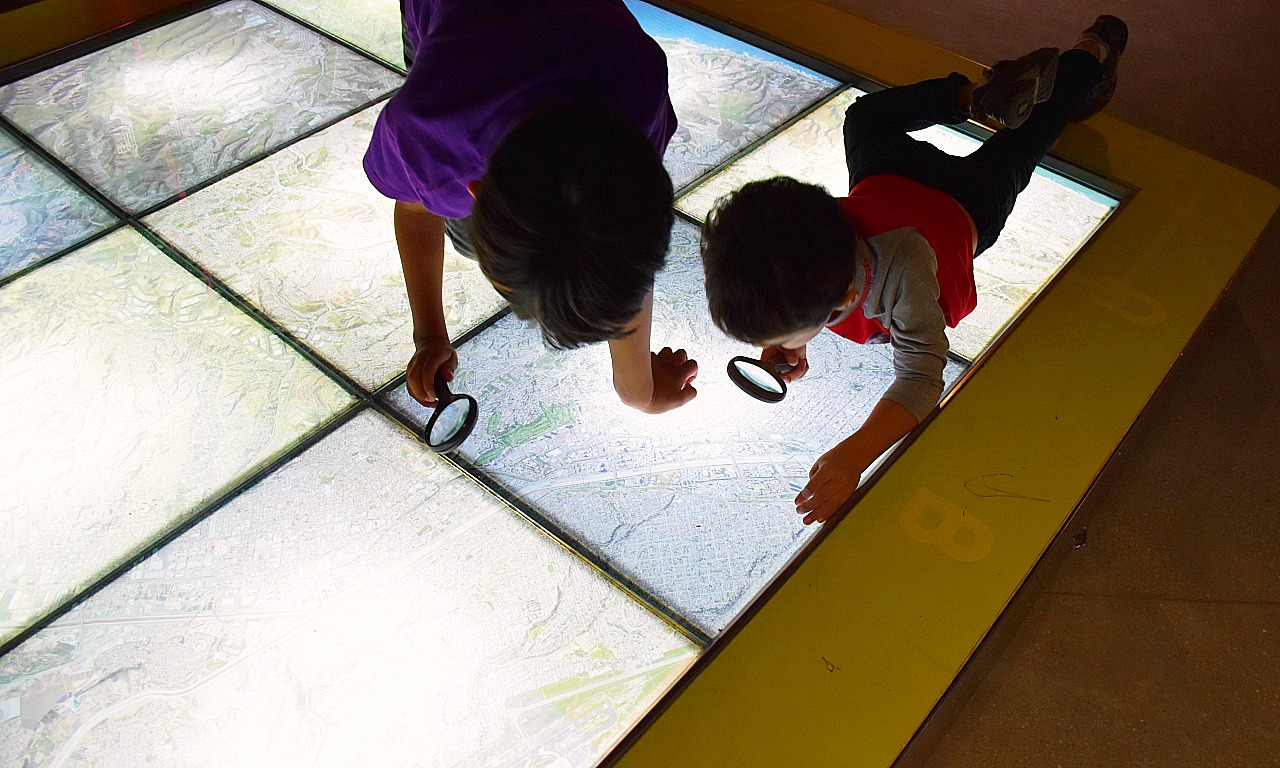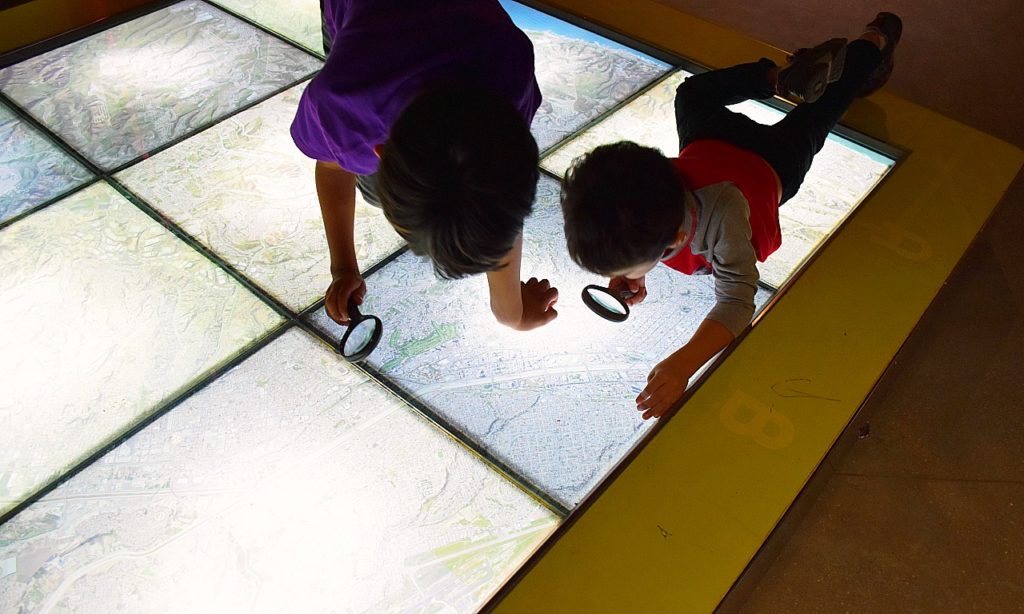 With a little extra planning, you can also catch a movie at their theater and have lunch in their cafeteria too. We left just as the sun was going down and caught a gorgeous view of the city from El Trompo.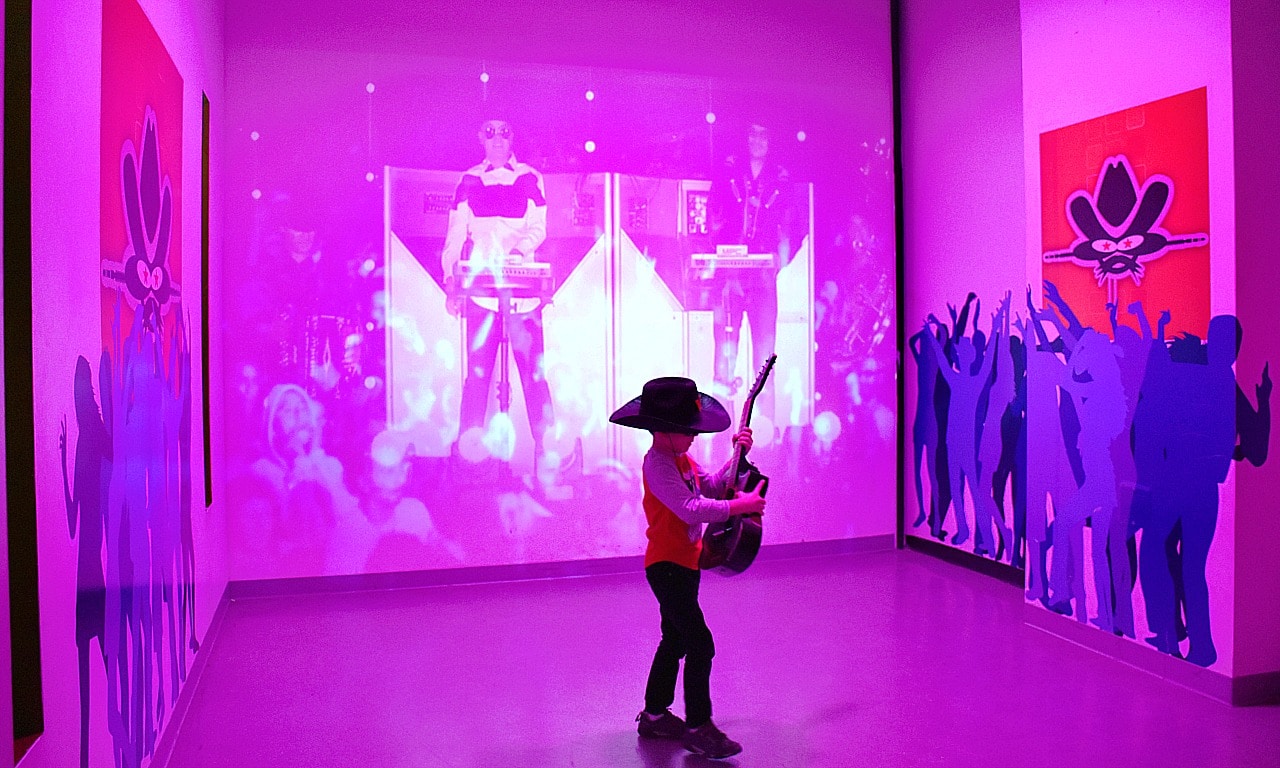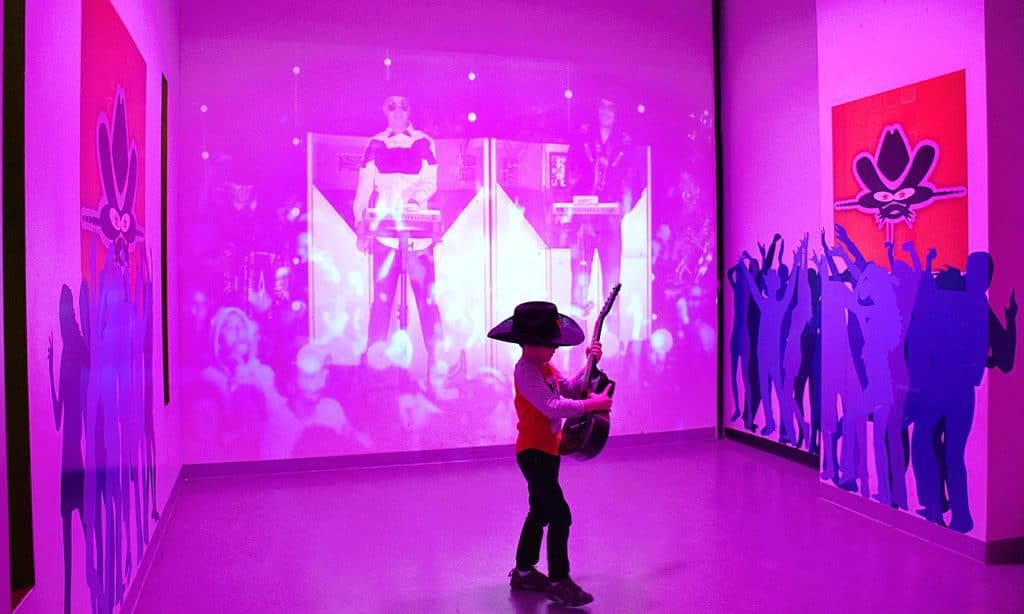 Address: Libramiento los Insurgentes s/n, Rio Tijuana 3ra. Etapa, 22226 Tijuana, BC, Mexico
Tijuana is filled with things to do with kids, but these three museums take the cake because of the kid-friendly culture that they embody.
We had a great time driving in the city, exploring, and learning all at the same time! Also, each of these places seem to be bilingual in Spanish and English, so no worries if you don't speak the language.
We hope you like this list of things to do in Tijuana with kids and take the family on at least one of these adventures.
p.s. If you still have energy, try visiting SeaWorld San Diego on your way back. Your family will love it!
Originally published on January 11, 2020. Last Updated on June 2, 2021 by Pattie Cordova