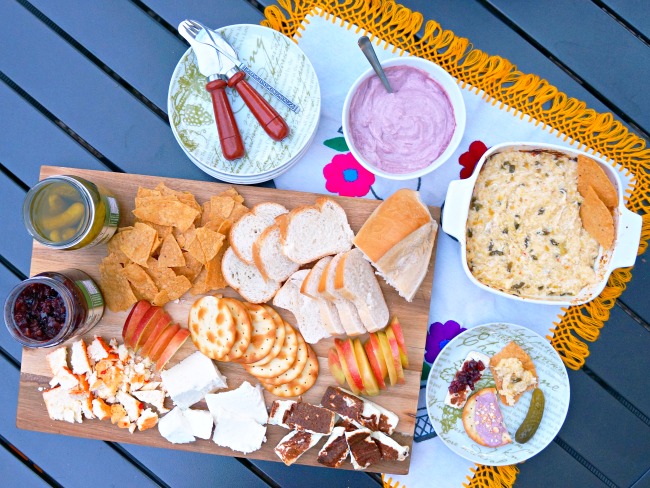 It's a well-known fact that I LOVE cheese, especially Mexican cheese. ¡Me encanta! I have it every single day, morning, noon and night. So this holiday season, I decided to feature Berry Market products along with a couple of my favorite varieties in a cheese platter that the whole familia will love. This sweet and spicy Mexican charcuterie board has three different kinds of cheeses on the platter, a dip made with crema and a queso fundido with two other Mexican cheeses. Read on for details on how to recreate this platter at home, including recipes for both of the dips!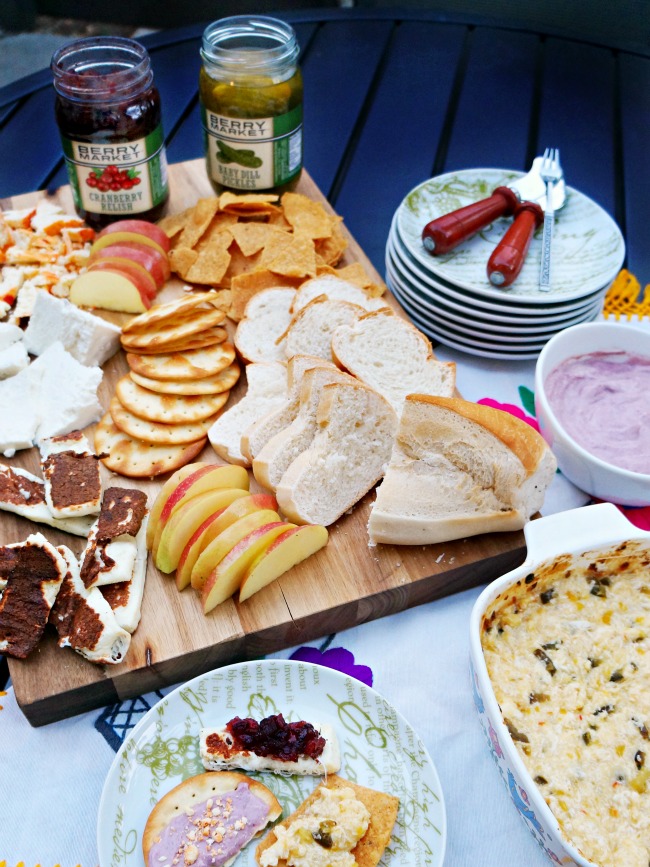 We visit Knott's Berry Farm at least a couple of times a month thanks to our Knott's season passes. At least one of those times, we make a pit stop at the Knott's Berry Market store located in Knott's California Marketplace. They carry the world's largest selection of Knott's Berry Farm's signature jams and jellies, gift packs, flavored coffees (including boysenberry flavored), gourmet foods, and gifts. On our last visit, we picked up some new goodies.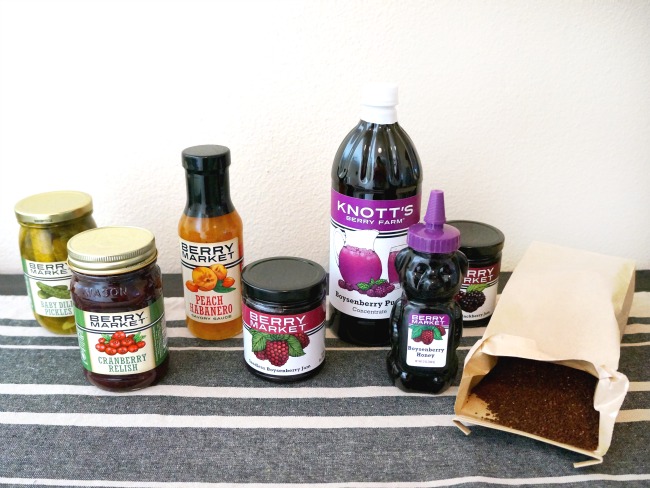 I headed home and I just knew that I had the beginnings of a delicious Mexican charcuterie board and cocktails (more on that on a later date). And can I just tell you how hard it was to keep the chiclets from devouring those pickles? Oh my goodness!!! They couldn't wait until I was done taking pictures to dig in.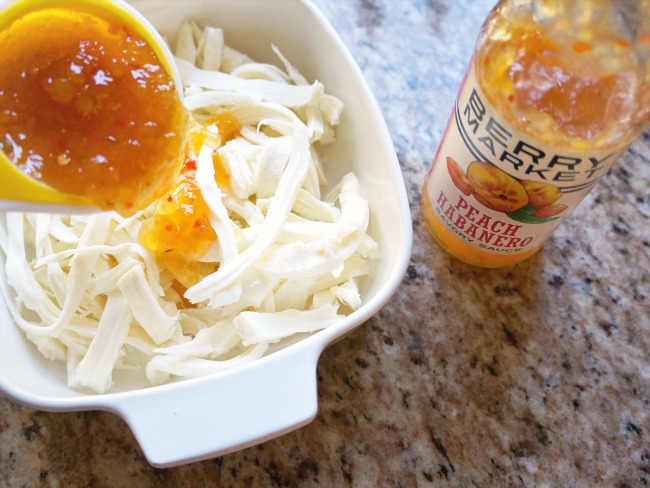 Mexican charcuterie board
I started putting together the cheese platter by making the sweet and spicy queso fundido. It was a big jump from my usual soy chorizo queso fundido, but I knew that it would taste amazing because I had a taste of the Berry Market peach habanero savory sauce and whew!!! It has quite a kick.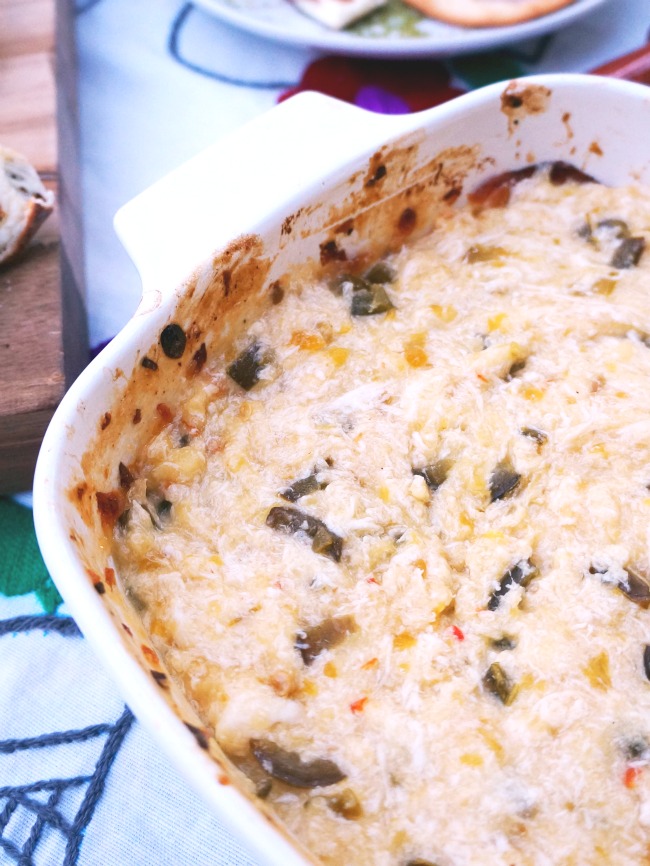 Sweet and Spicy Queso Fundido
Ingredients
2 cups (1/2 pound) Queso Oaxaca
1/2 cup Berry Market Peach Habanero Savory Sauce
1 3/4 cup shredded Queso Quesadilla
1/2 cup chopped jalapeño nacho slices
Directions
Tear apart queso Oaxaca into small pieces. Place in oven-proof dish.
Add half of the Berry Market Peach Habanero savory sauce. Mix.
Add queso quesadilla and remaining savory sauce. Mix.
Top with jalapeños and stir everything together.
Bake for 10 minutes at 425 degrees, or until melted.
Tip: Can't find Mexican cheese? Substitute mozzarella cheese for queso Oaxaca and mild cheddar cheese for queso quesadilla.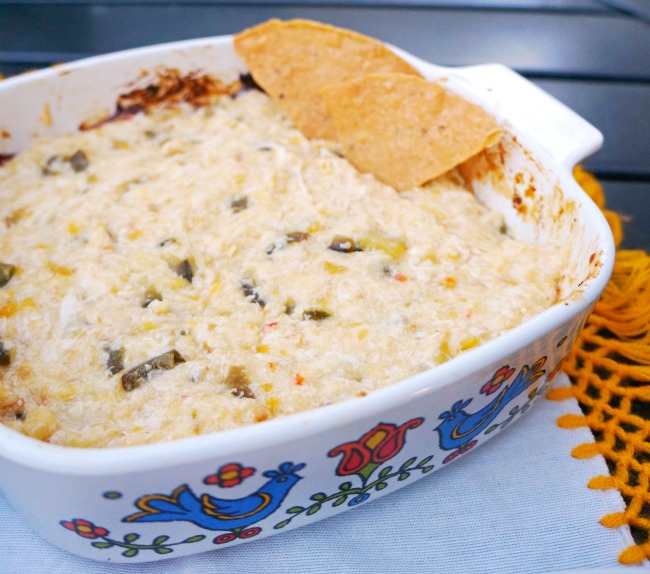 The sweet and spicy queso fundido tastes great with tostadas (fried tortillas). I started on the boysenberry crema dip while the queso fundido was baking.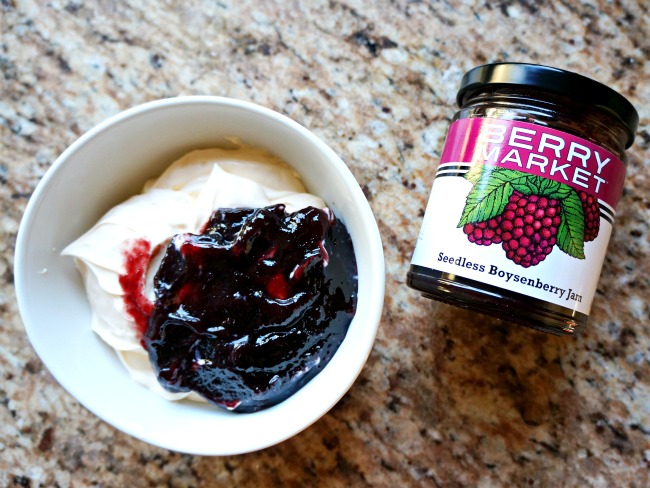 This easy two-ingredient dip is super easy to make, and you can do it ahead of time. Just cover and place in the fridge.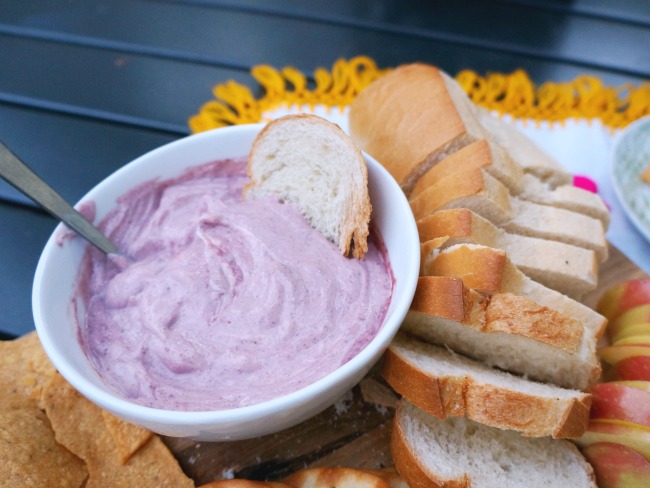 Boysenberry Crema Dip
Ingredients
3/4 Crema Salvadoreña
1/4 cup Berry Market Seedless Boysenberry Jam
Directions
Blend together.
Tip: Can't find Crema Salvadoreña? Substitute unsalted sour cream.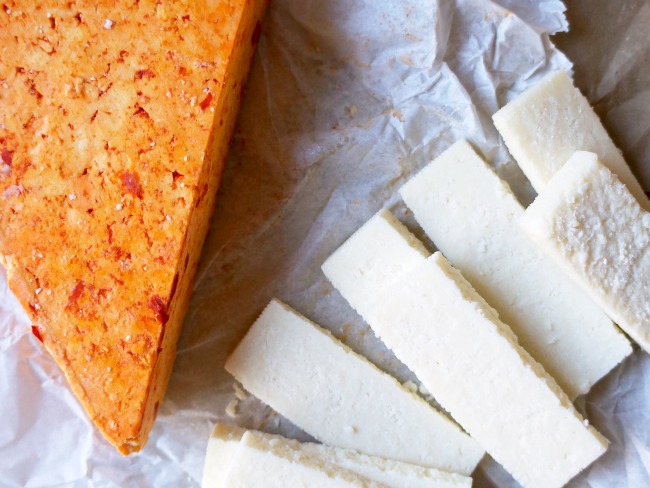 Next up was grilling queso cotija for the cheese platter – the perfect complement to the Berry Market Cranberry Relish. Queso cotija is very salty, and when you grill it it doesn't melt. The inside softens, but the outside is firm.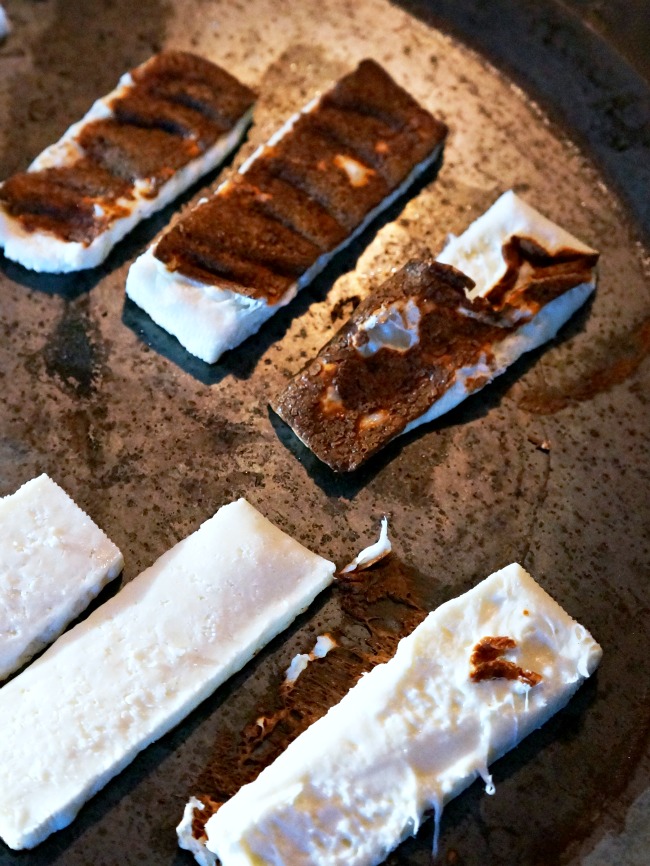 I suggest heating up a comal (or a skillet) on medium heat so that the cheese doesn't burn. Heat the cheese about a minute on each side, or until brown.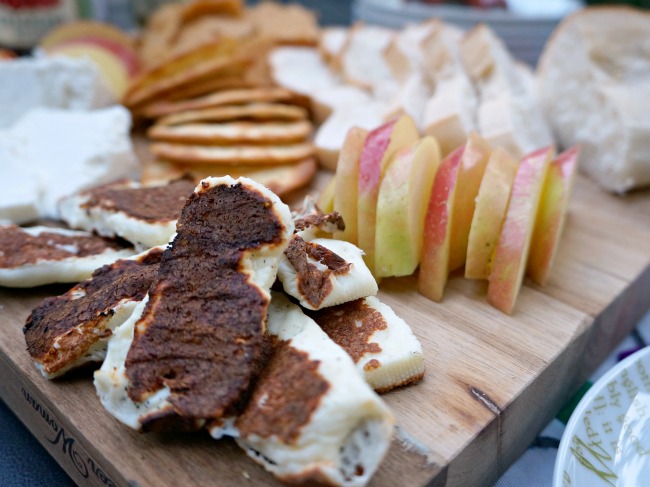 The rest of the cheese platter was super easy to finish assembling. I opened up the Berry Market Baby Dill Pickles and left them in the jar. Same with the Berry Market Cranberry Relish. I also added queso cincho, a very dry cheese (tastes a little bit like Parmesan), to the platter, . The one I bought was enchilado (spicy) because I wanted to add more spicy to our sweet and spicy Mexican cheese platter. There's really no good way to cut this cheese, so I just cut it into chunks and crumbled a bit of it to give an idea of how to serve it.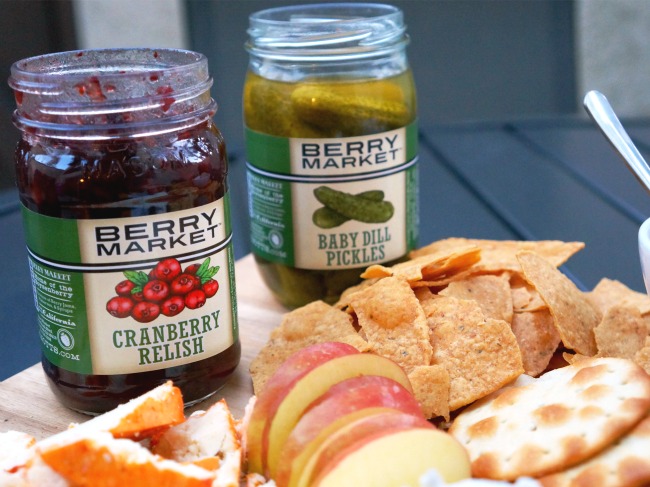 The last cheese I served was queso fresco. The texture of this cheese soft and creamy with a very mild taste, so it fit great with the other stronger cheeses and toppings.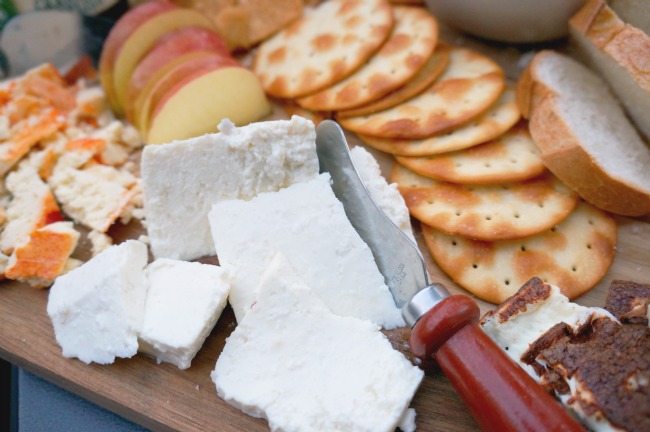 Finally, we added thin apple slices, crumbled tostadas, sea salt crackers and pan bolillo (baguette-style bread).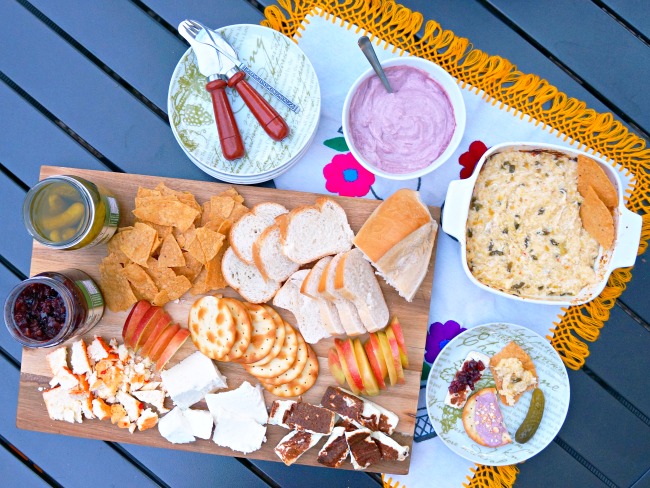 Our sweet and spicy Mexican charcuterie board is a great mix of some of my favorite Mexican cheeses and my (new) favorite Berry Market products. Everything tastes incredibly fresh and can be served any time of the year! It would taste fantastic with a boysenberry cocktail, or punch if you're sharing with the chiclets.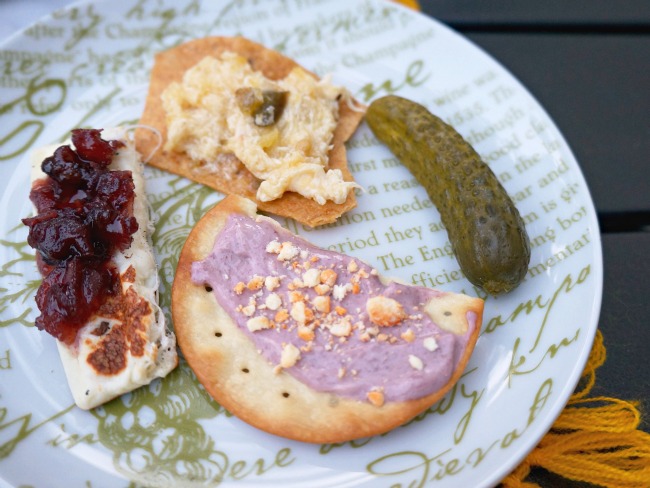 I hope you get a chance to make this sweet and spicy Mexican cheese platter. It's fun to play around with the different ingredients and come up with new delicious combinations.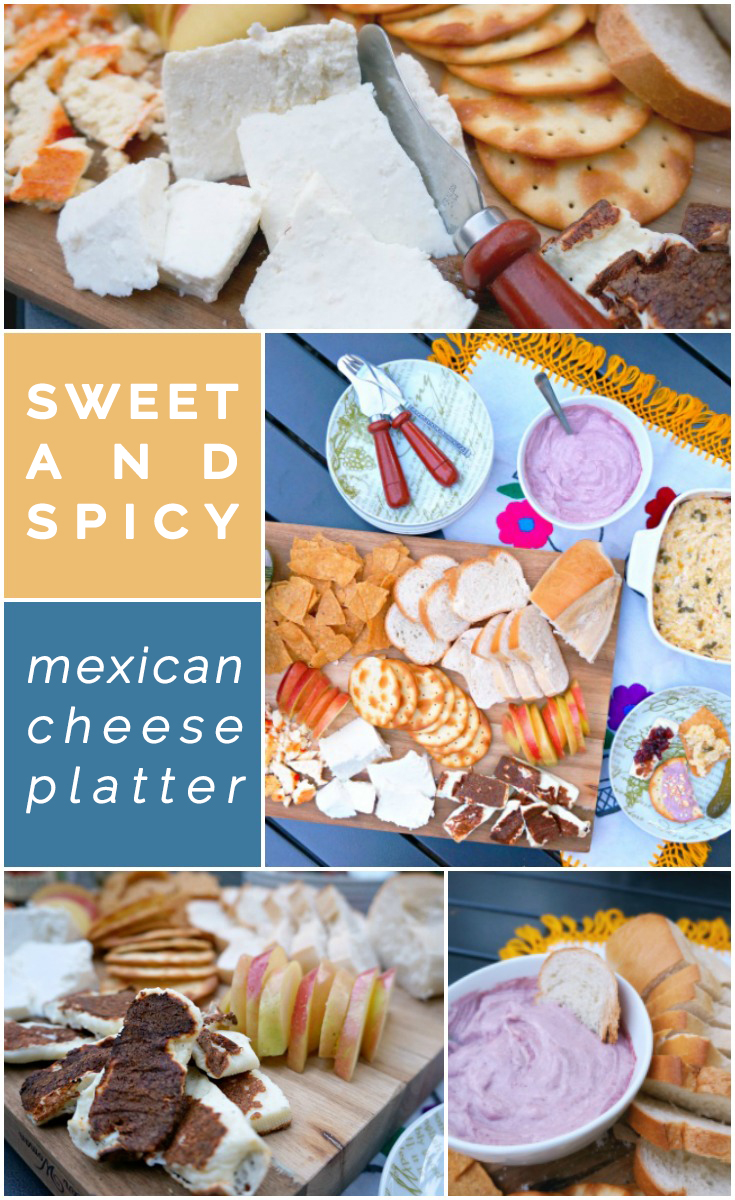 You should be able to find all of these cheeses at your local Mexican market, and the Berry Market products can be found at the Knott's California Marketplace, or online at Marketplace.Knotts.com.
Originally published on November 13, 2015. Last Updated on January 4, 2021 by Pattie Cordova