Holidays
FREE Day of the Dead lunch notes printable
[disclaim]We've partnered with Juicy Juice for this post, a must-have in every kid's lunchbox.[/disclaim]
We celebrate Day of the Dead every year, but this year was just a bit different because I decided to make the kids a delicious lunch to enjoy at school. I chose to go with some foods that I thought would hold well for lunch, and that I knew they would eat. It was all pulled together with a few lunch notes that I printed out. One went on the Juicy Juice box and the other just went in the bento box.
It took just a few minutes to pull everything together and send them on their way to school.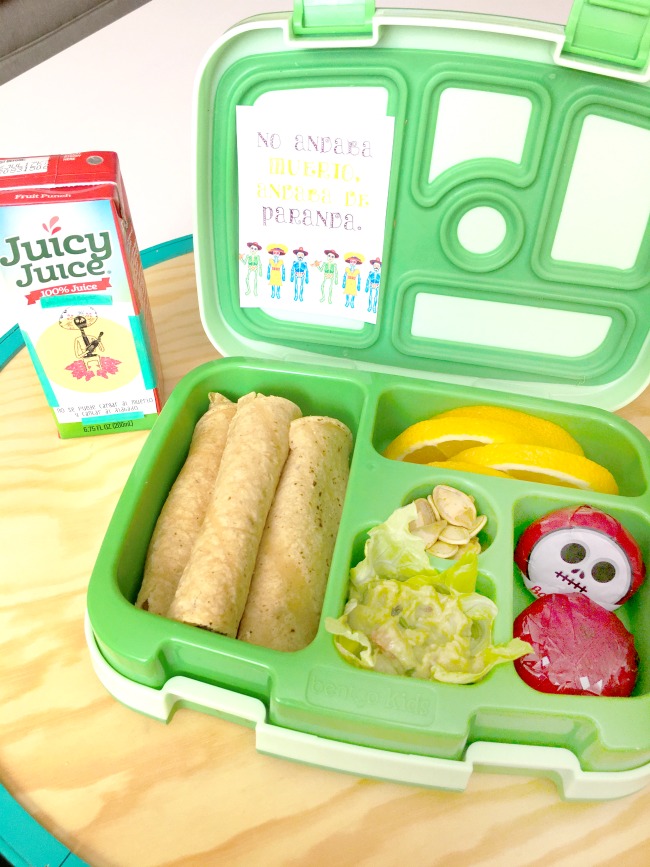 The kids are vegetarian so their lunch consisted of corn tortillas, fresh guacamole, slices of oranges, pumpkin seeds and mozzarella cheese. Of course, you can't go wrong with Juicy Juice and their no added sugar and 120% Vitamin C in every juice box so I picked these up because of the color of the box.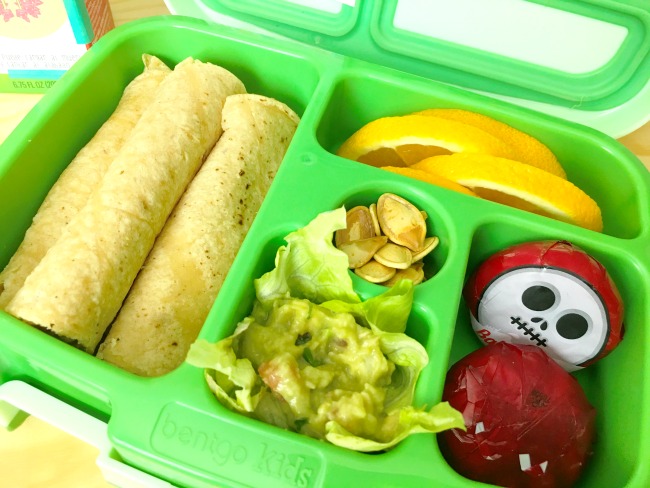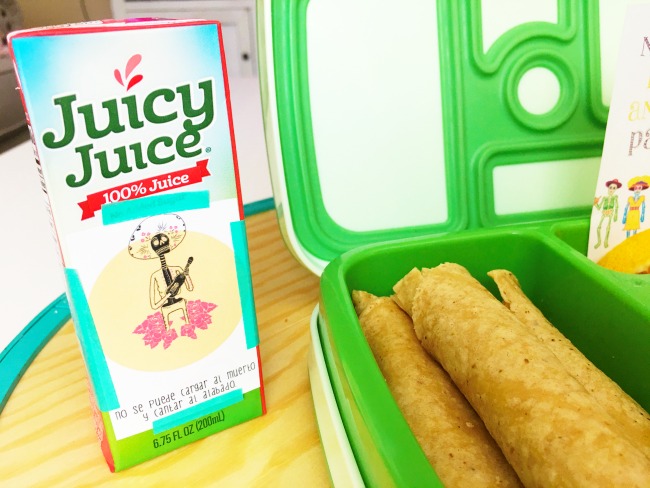 The kids loved their lunch and came home telling me that their friends loved their lunch notes. They asked to make little treat bags for their friends using the lunch notes as hanging tags. I think it's a great idea! So we'll probably do that soon. I mean, it doesn't HAVE to be Day of the Dead to enjoy these lunch notes.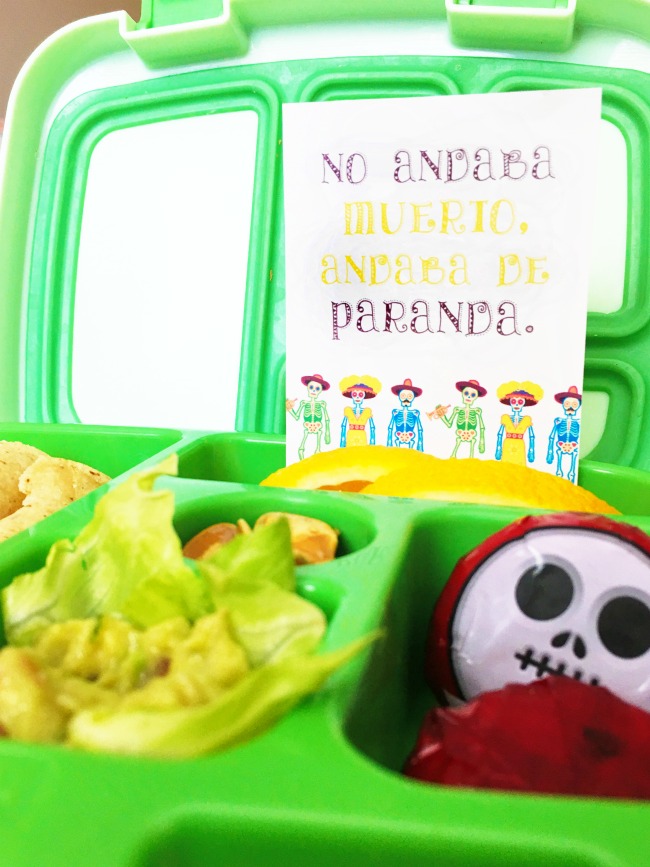 So what exactly do the lunch notes say? Well the one with the skeletons say, "He wasn't dead, he was out partying." and the other one refers to people not being able to carry the dead and sing them praises at the same time.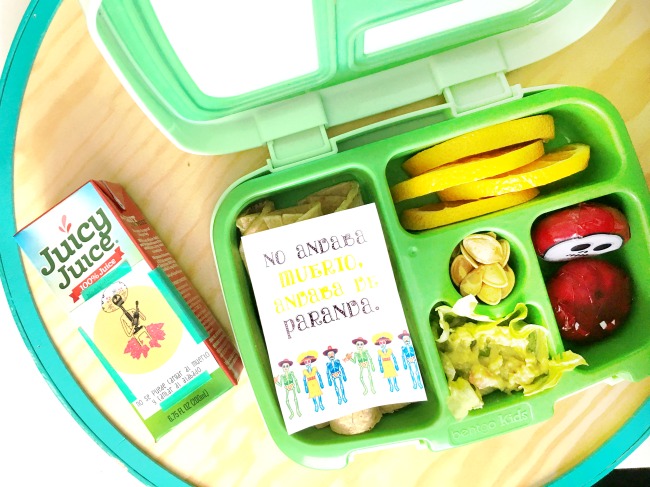 To get this FREE Day of the Dead lunch notes printable, you can click here or click the image below. When you go to print, it'll print out on a full sheet of paper. Just cut and you're good to go!
And if you enjoy them, please save them to your Pinterest boards and share them with your friends and family.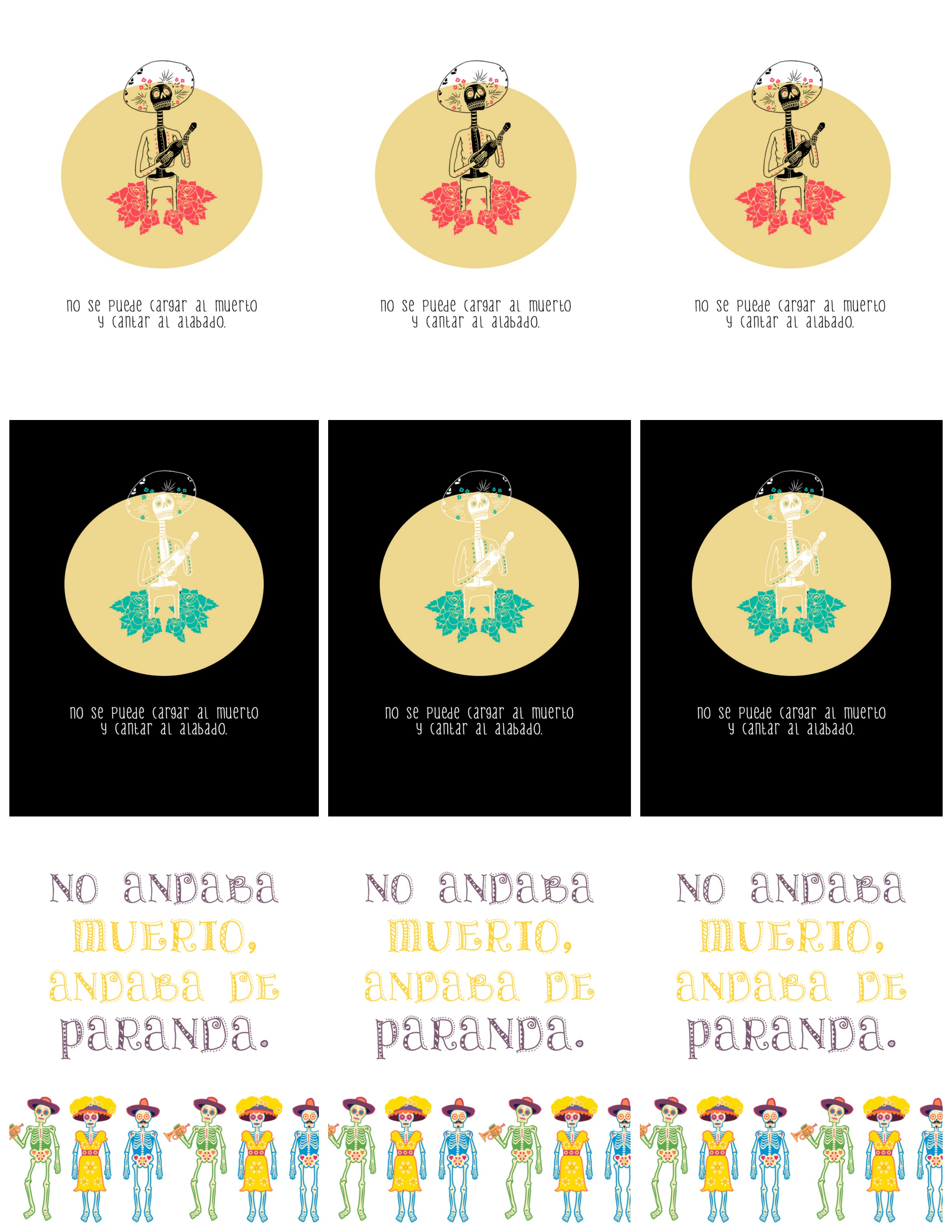 For ideas on how to create your own Day of the Dead altar, click here and here.
Originally published on November 1, 2016. Last Updated on August 1, 2017 by Pattie Cordova