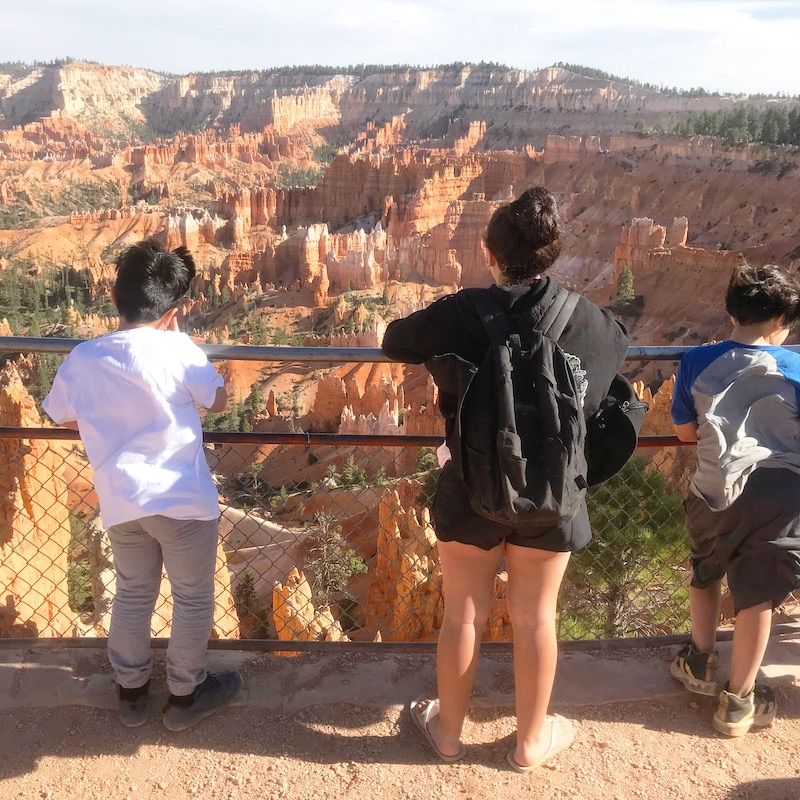 Driving from Zion to Bryce Canyon Amphitheater
After two days at Zion National Park we took a quick detour to Bryce Canyon Amphitheater. Bryce Canyon is famous for its hoodoos. What are hoodoos you ask? Hoodoos are tall thin rock formations and Bryce Canyon is full of them.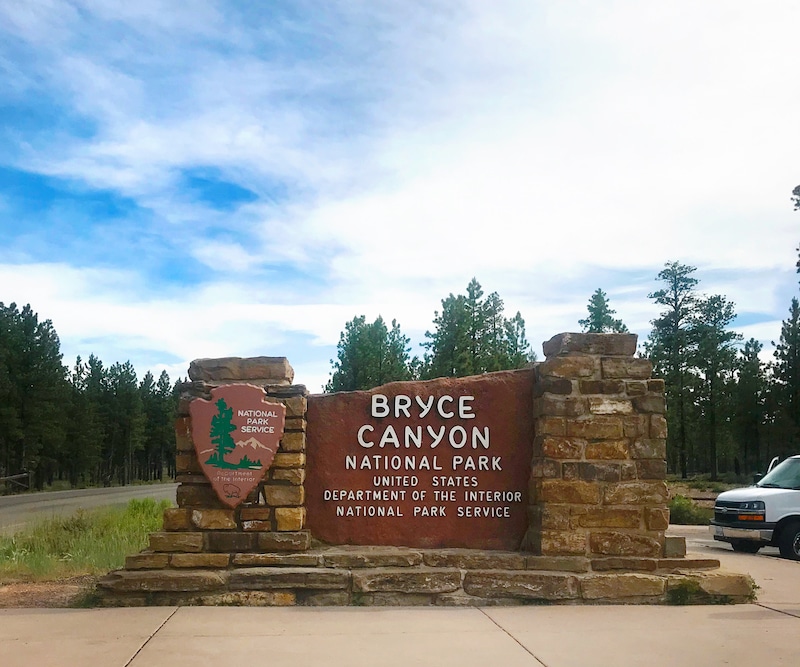 Visiting Bryce Canyon National Park
How far is Bryce Canyon from Zion National Park?
Bryce Canyon is only one and half hours north of Zion National Park. The best part is the actual drive from Zion to Bryce Canyon.
How to get to Bryce Canyon Amphitheater
To get to Bryce Canyon, you'll have to take Mount Carmel Highway with the man-made tunnel from the 1920's. It was a fun treat for the kids!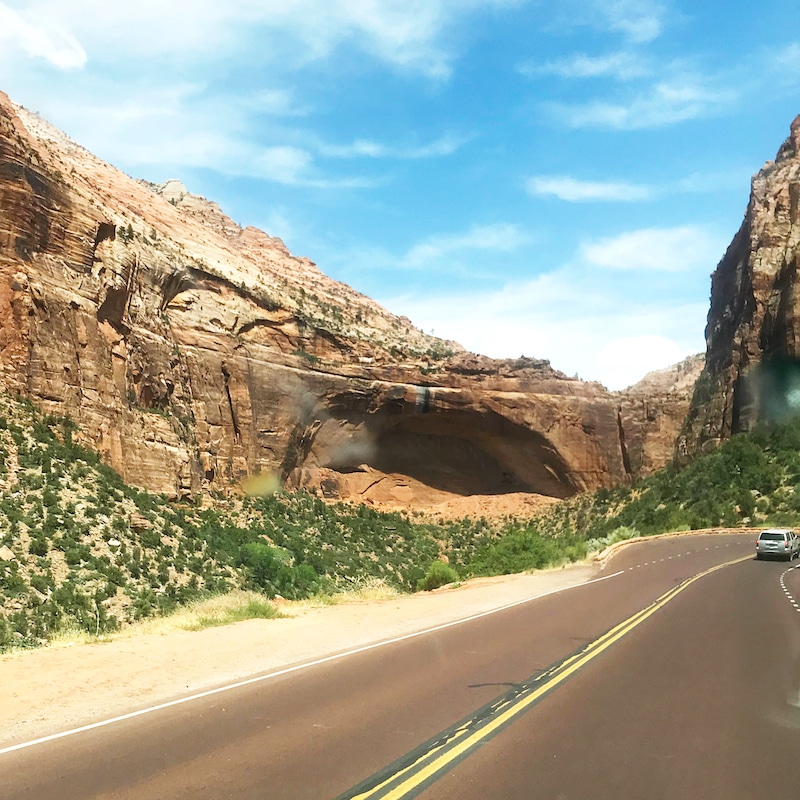 There are rock formations along the way as well as a rock bridge. Stop and take a picture at turnouts or designated view points.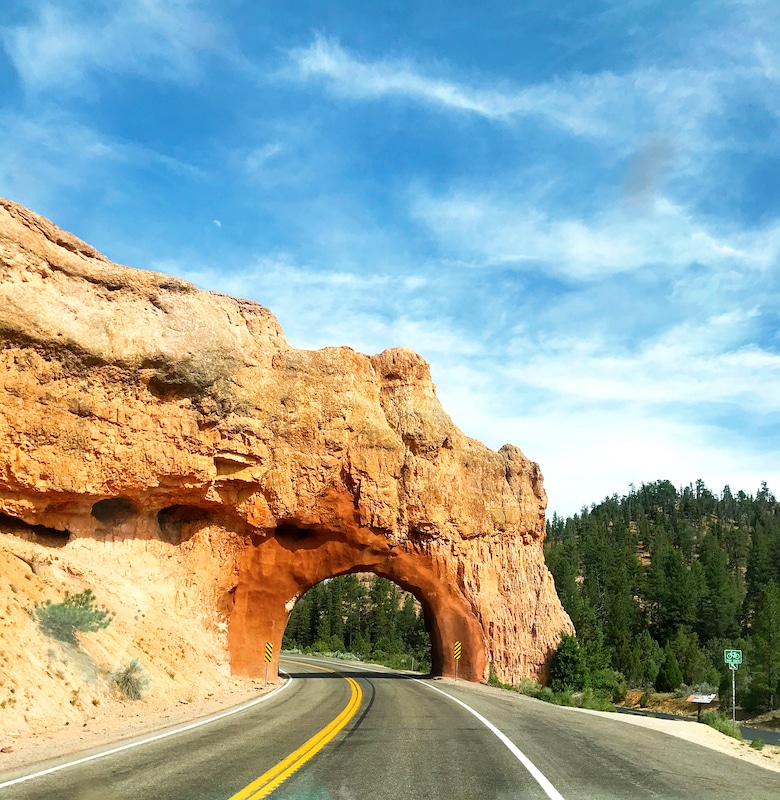 How long to spend in Bryce Canyon
We only had a few hours to spend at Bryce Canyon so we decided to go straight to the Bryce Canyon Amphitheater. It is a MUST see and the show stopper at Bryce Canyon. A large canyon filled with hoodoos.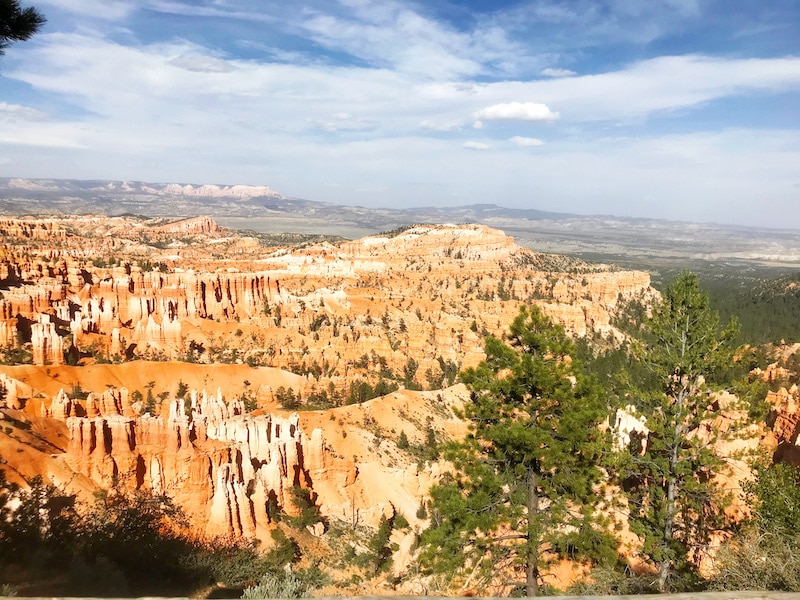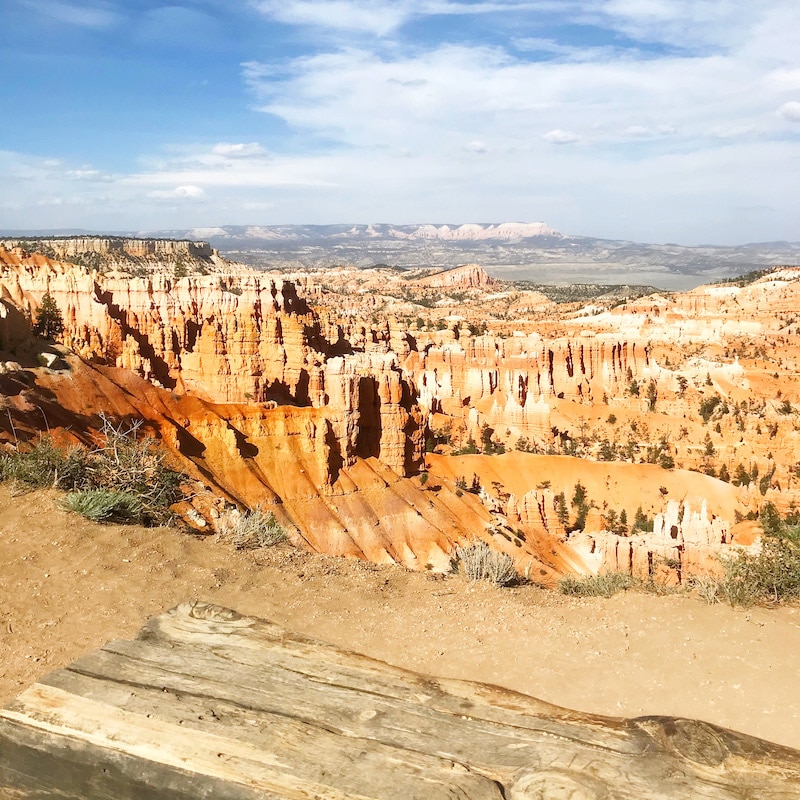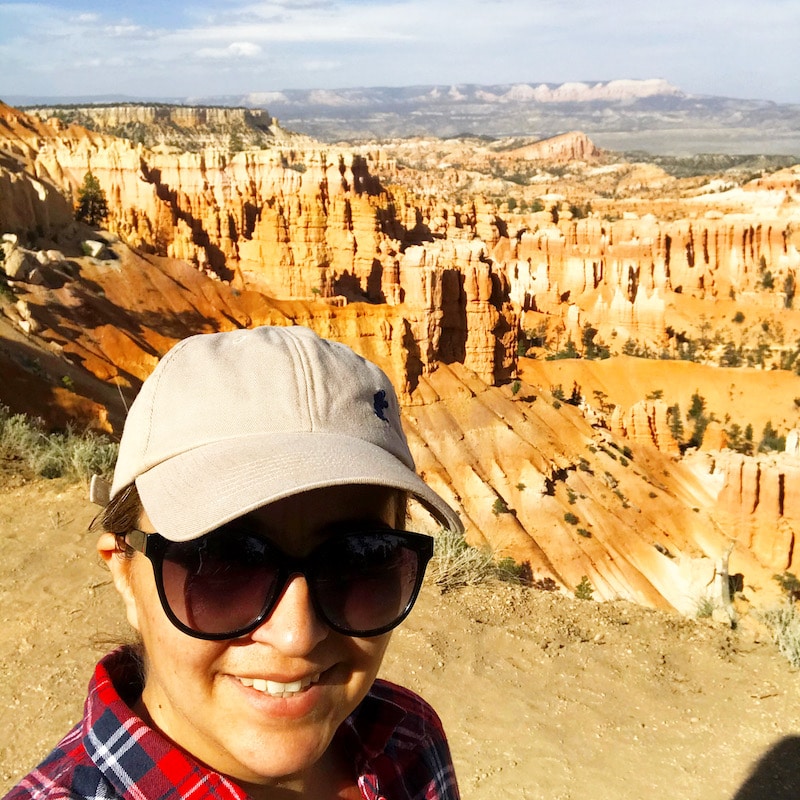 It is also the easiest area to visit because the rim has a paved trail. Follow the half mile trail from Sunset Point to Sunrise Point which takes you from one side to the other of The Amphitheater.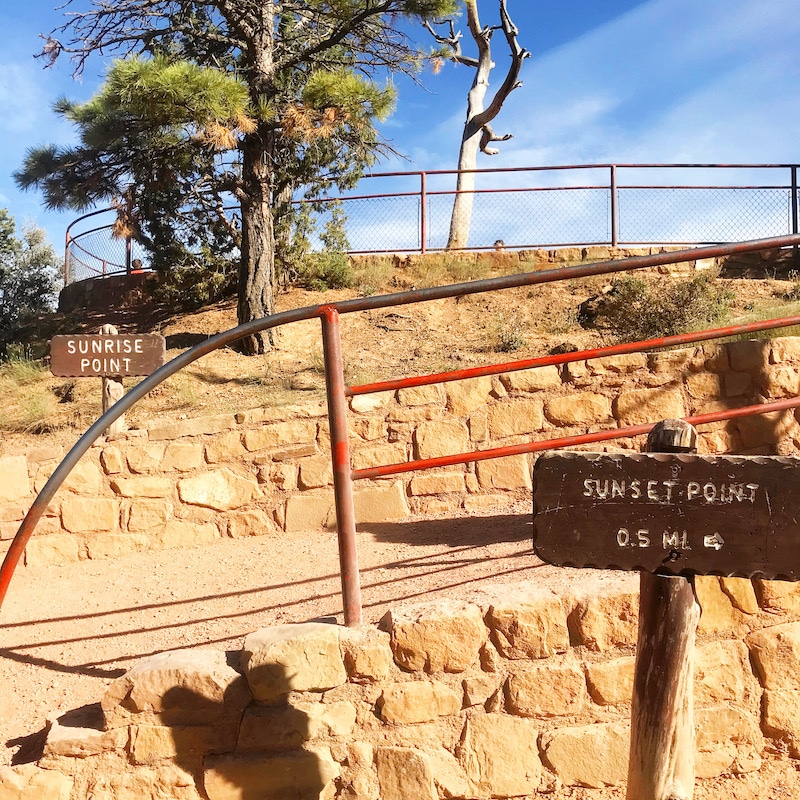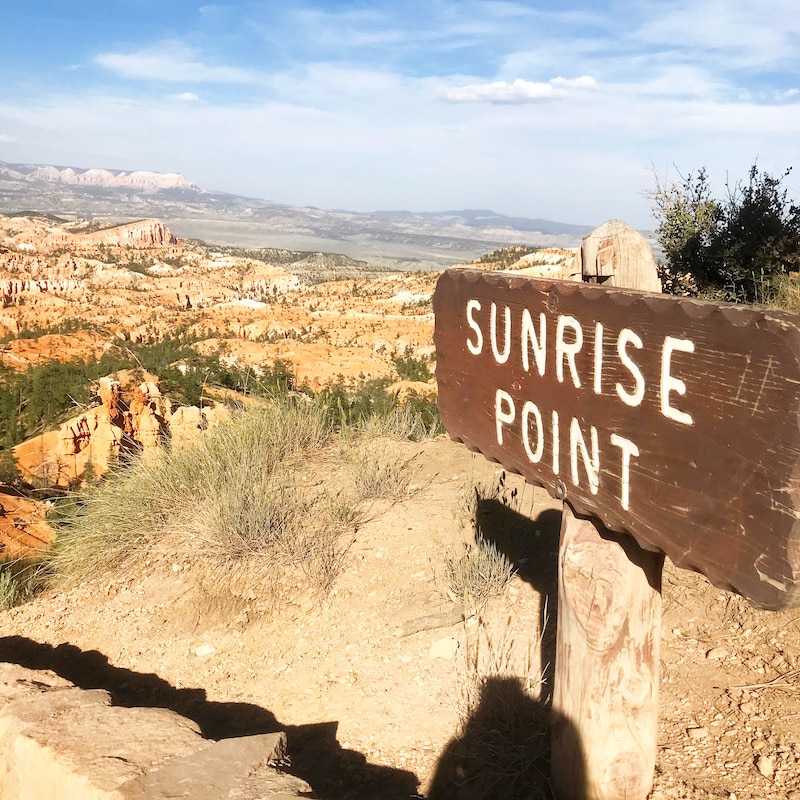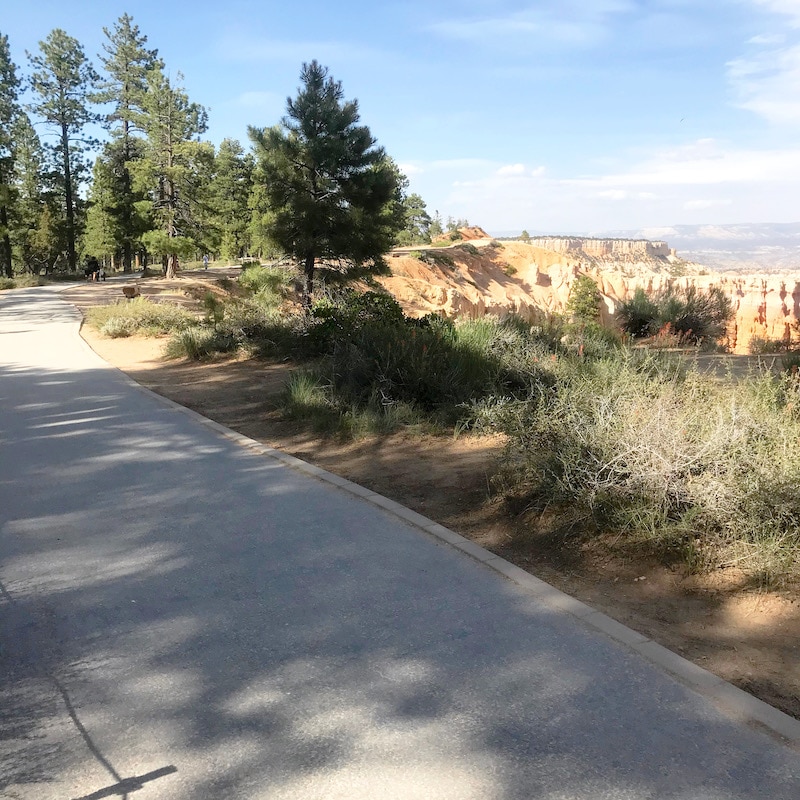 Make sure to keep an eye on your little ones because the rim of The Amphitheater is a drop ledge.
We took our wagon and made sure our two year old stayed in it. At any national park, safety and precaution are extremely necessary.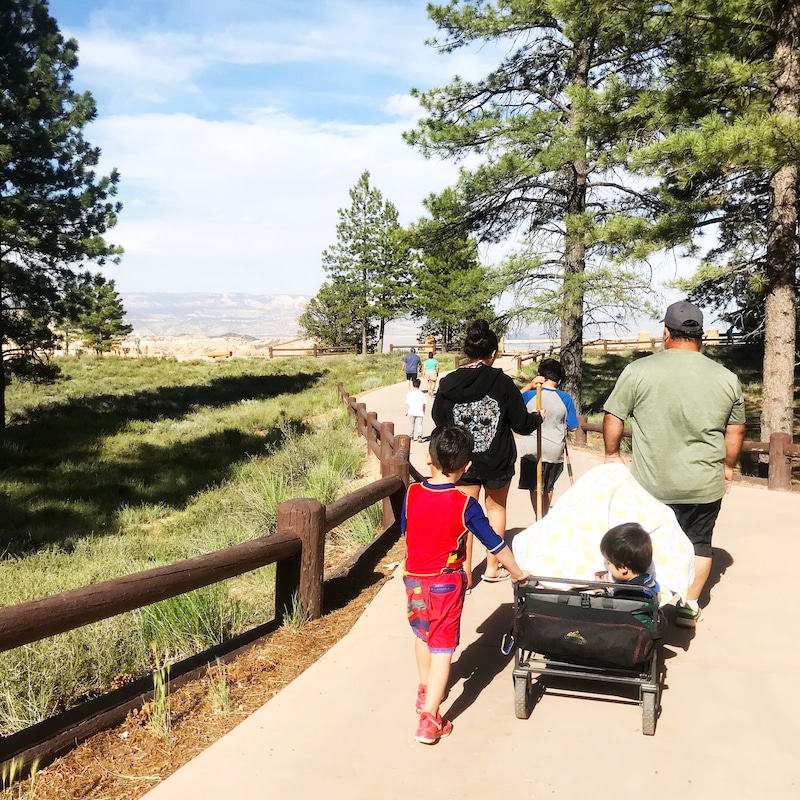 Where is the entrance to Bryce Canyon?
We recommend you enter Bryce Canyon near the Sunset / Sunrise Trail. There is a large parking lot with restrooms right near there.
During the spring and summer there are free shuttles from visitors center parking lot to The Amphitheater and other popular sites in Bryce Canyon. You'll also find many water filling stations near the restrooms.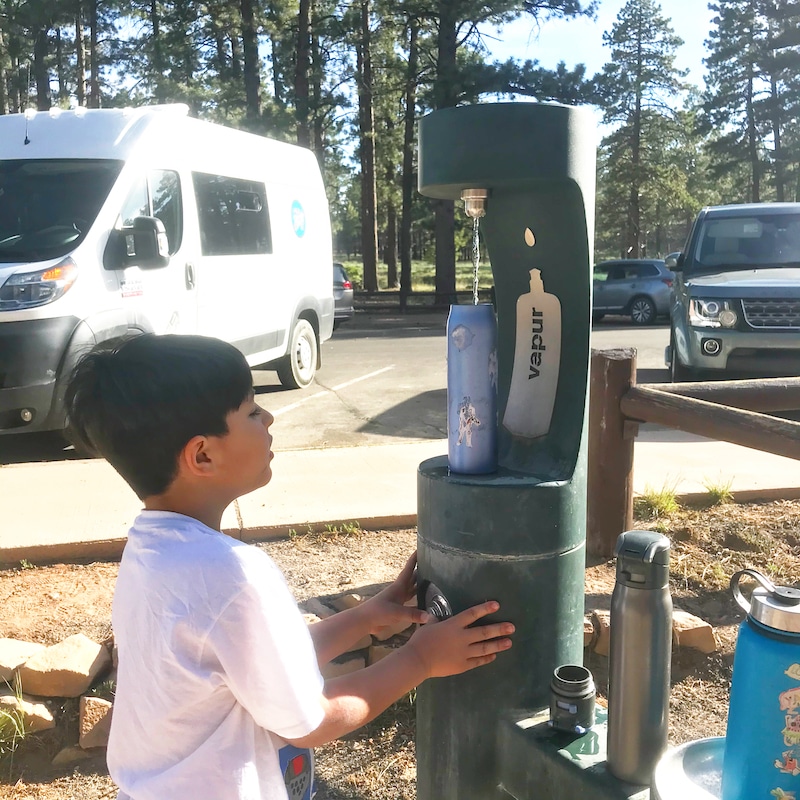 Bryce Canyon is definitely worth a drive when you're doing a Zion road trip. Seeing the hoodoos and driving through Mount Carmel Highway tunnel makes the visit worth while.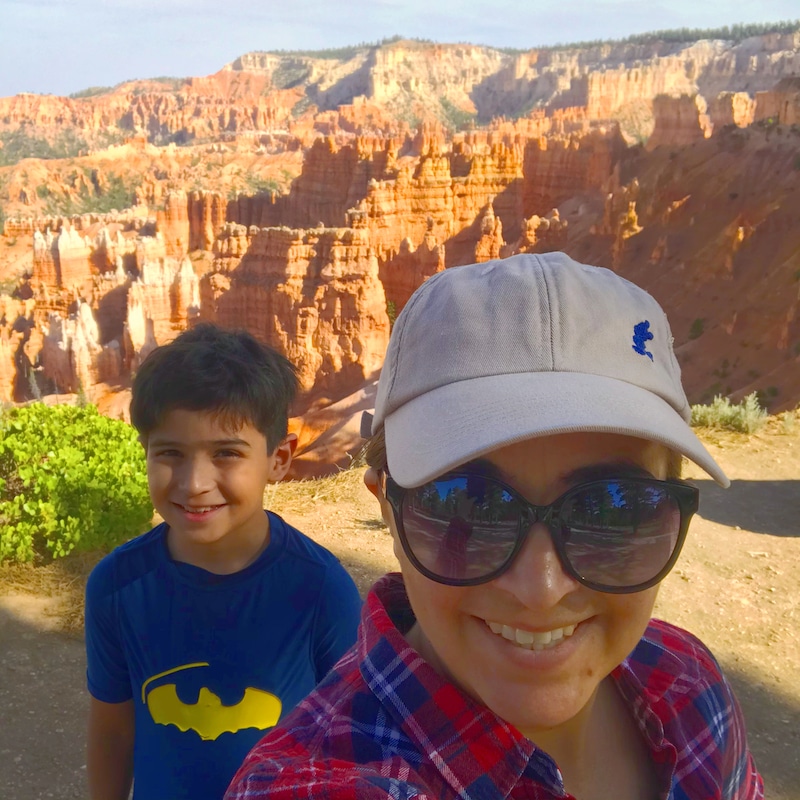 We added Bryce Canyon National Park to our road trip as a quick stop from Zion National Park to Yellowstone National Park. It was beautiful and worth the quick detour.
Best of all, visiting Bryce Canyon National Park was FREE with the "Every Kid Outdoors" pass available to fourth graders. See how to apply for a pass and how to use it on this post.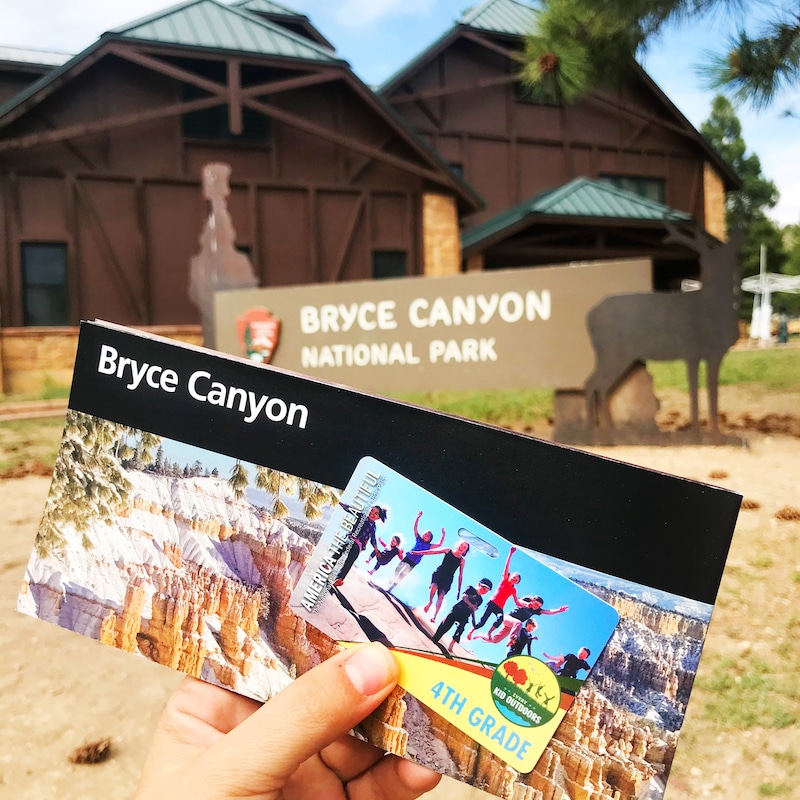 Thank you for reading! Stay updated on fun things to see, eat and do in Orange County by following us on Facebook, Instagram and TikTok!
Originally published on July 10, 2020. Last Updated on April 14, 2021 by Pattie Cordova