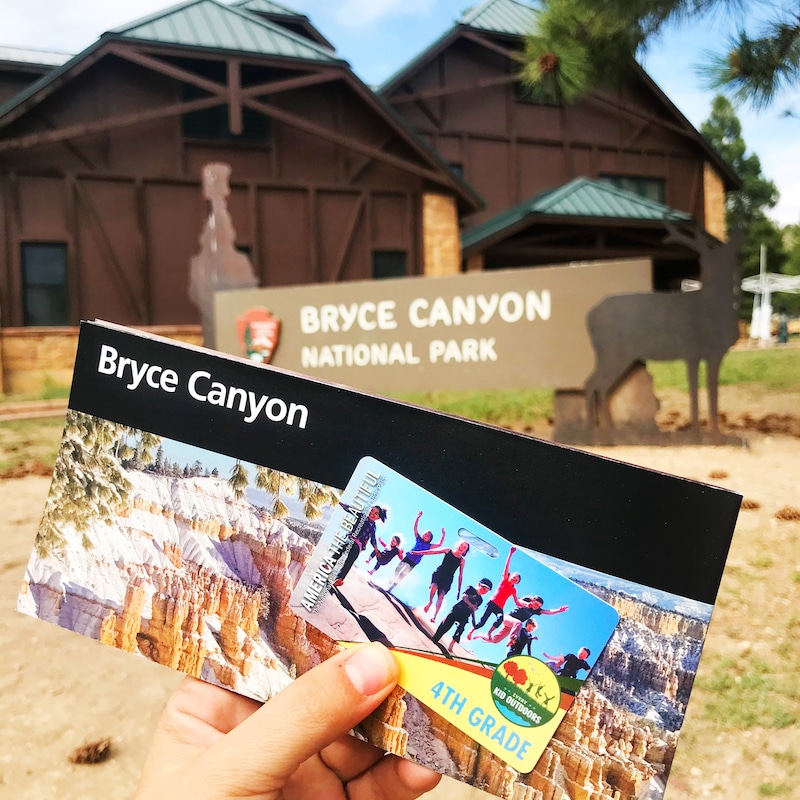 Beyond Orange County
What you need to know about the 4th grade free national park pass, "Every Kid Outdoors"
What you need to know about the 4th grade free national park pass, "Every Kid Outdoors"
This summer we decided to hit the road and take a family road trip and take advantage of the 4th grade free national park pass.
Like many other's, this year has been a trying one; and with quarantine happening, getting outdoors seemed like the perfect remedy.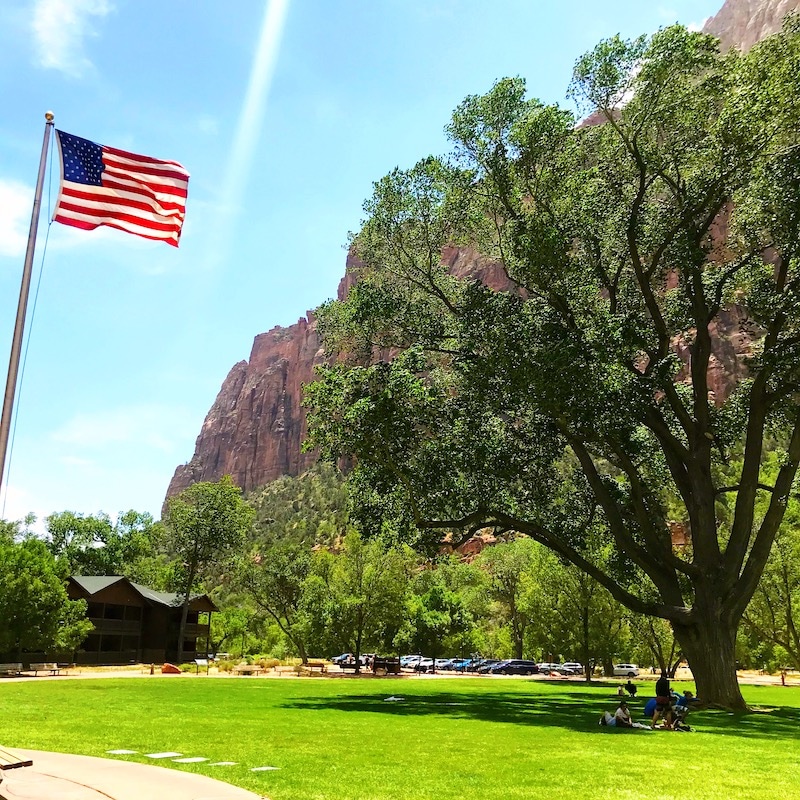 Visiting national parks has been on my families bucket list for years. We visited a couple of California national parks two years ago, and this year we took it out of state. Luckily we have a fourth grader in our family mix making it the perfect time to take advantage of the 4th grade free national park pass a.k.a. "Every Kid Outdoors".
I learned about the Every Kid Outdoors pass two years ago when my now sixth grader was in fourth grade. It's an awesome pass that gets any fourth grader into national parks, waters, and lands for FREE!!!
Remember it must be national lands, not valid for state parks or beaches.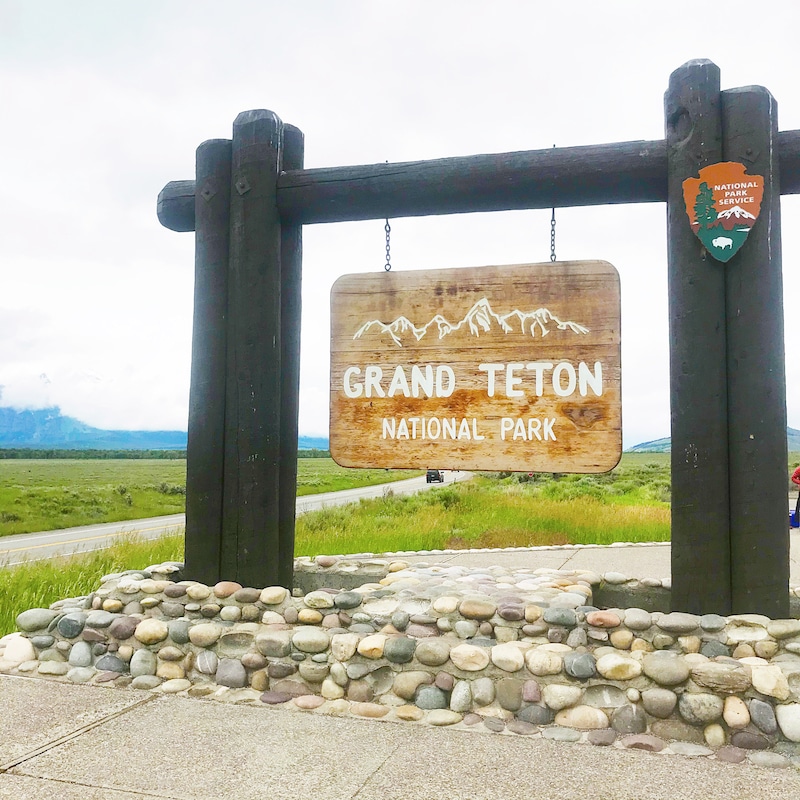 How to apply for the 4th grade free national park pass
I went through the process twice now and if it's your first time, I'm here to guide you through the easy steps to get your pass.
First, visit https://everykidoutdoors.gov/index.htm, then press the LET'S GO button to get started on the easy four question questionnaire.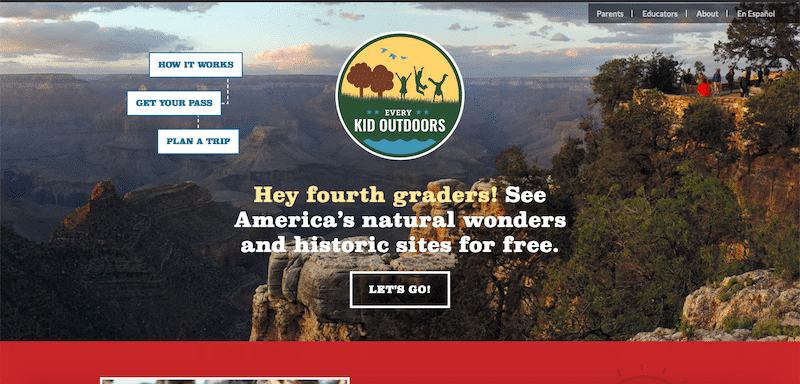 Second, you'll need to confirm that your child is in fourth grade.
NOTE: a home schooled fourth grader also counts. The student must be in fourth grade in the current school year. All you need is to confirm and press PLAY button.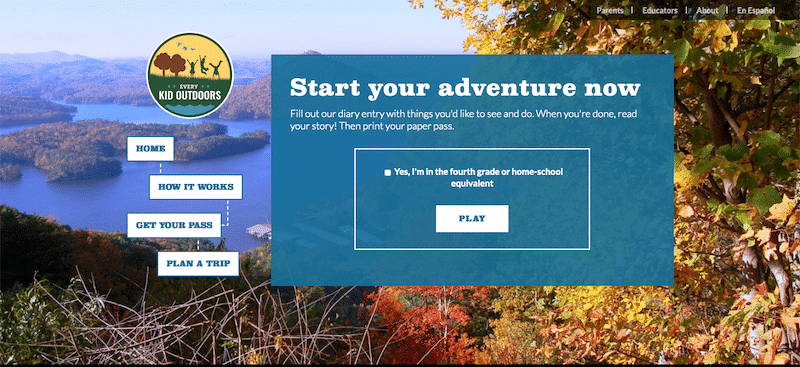 Third, you'll need to answer the next two questions. For this portion, you will need your fourth grader present.
Your student will need to answer what they want to do with their Every Kid Outdoors's Pass. They choose between Go on a nature walks, Time Travel or Go Swimming.
Once they choose one of the categories, you'll need to select from a subcategory.
My fourth grader choose Go Swimming! and got ocean, lake or river as the follow-up question.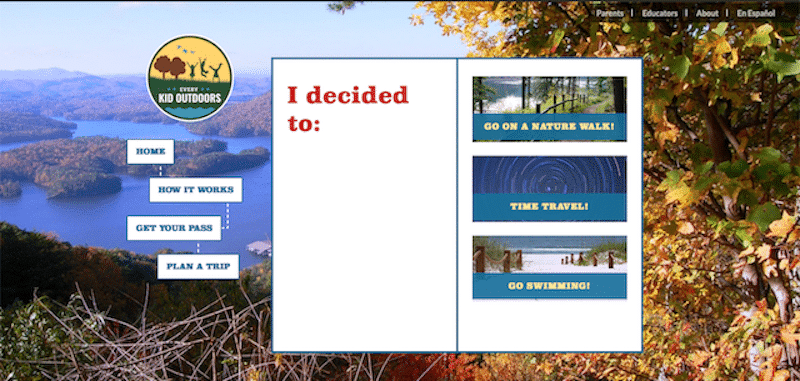 Answering those questions were the hardest part of the whole process! Now just input your zip code and press GET MY PASS button.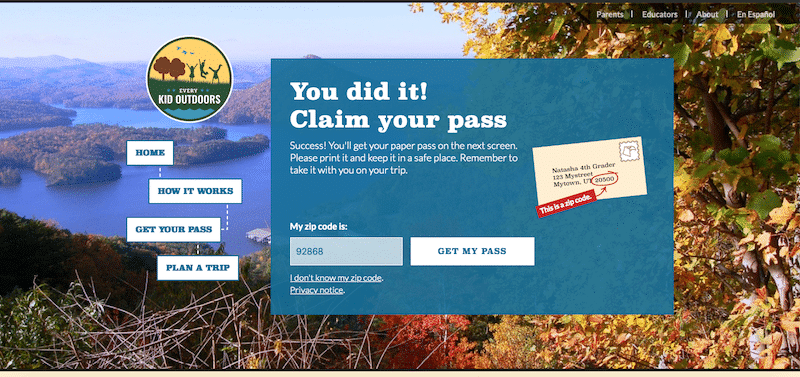 Once you've claimed your pass you'll need to print it out. National parks do not accept electronic versions.
The pass has a bar code specific to your child, so it cannot be shared.
If you're doing it in 2020, the pass is for the 2019 to 2020 school year and it expires August 31, 2020.
Once you pull up to your first park toll booth, you'll have to give them the printed pass to the park ranger. They will ask to see the fourth grader since they must be present in vehicle.
Once they verify that the fourth grade student is in the vehicle, they will exchange the paper pass for an official pass.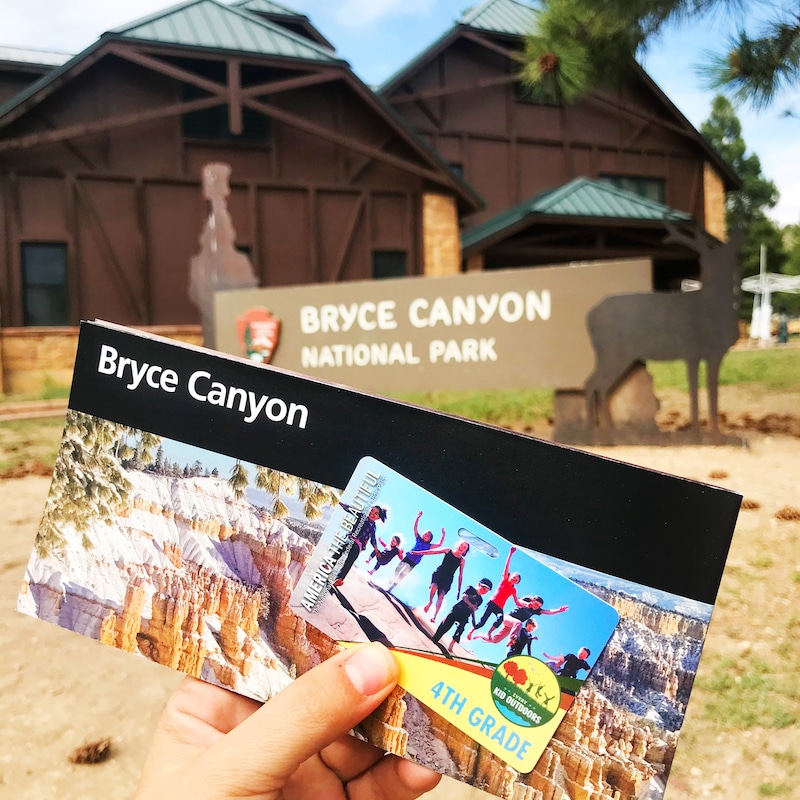 We used the 4th grade free national parks pass at four national parks: Zion, Bryce Canyon, Gran Teton, and Yellowstone.
Each national park entrance fee is $35. Using the Every Kid Outdoors pass, we saved $140!
Also, the national parks pass can be used multiple times at the same national park. We visited Zion twice and Yellowstone on three different days. It is a great pass and super simple to apply and redeem.
Go out and enjoy the outdoors!!! And if you found this article helpful, please share with friends and family.
And just for fun, here are some pics of my fourth grader enjoying these awesome national parks.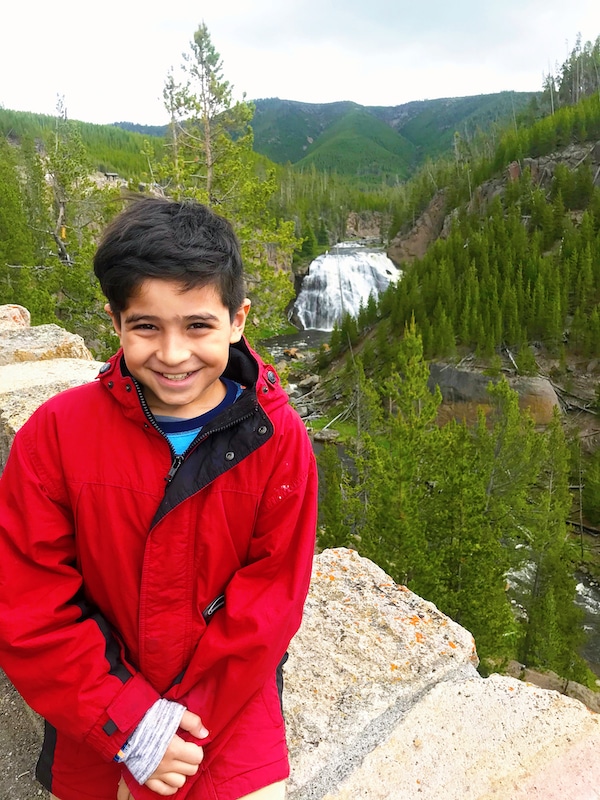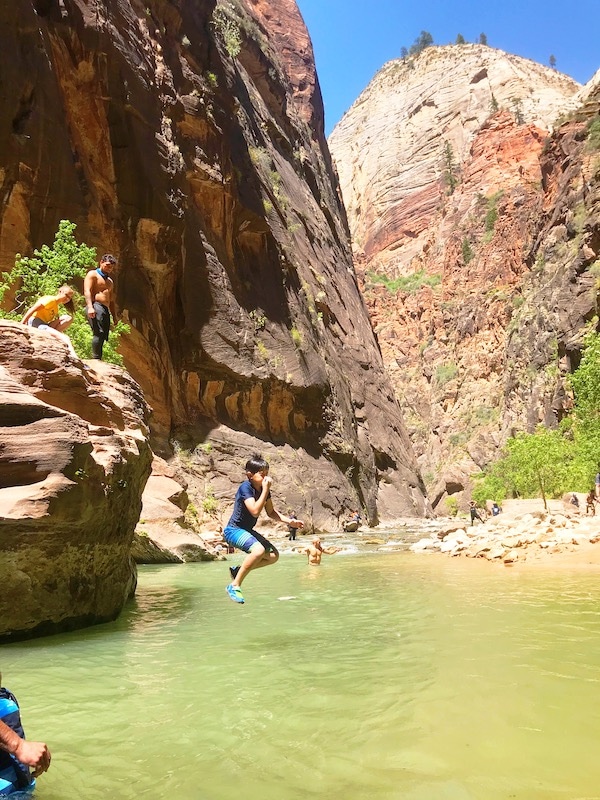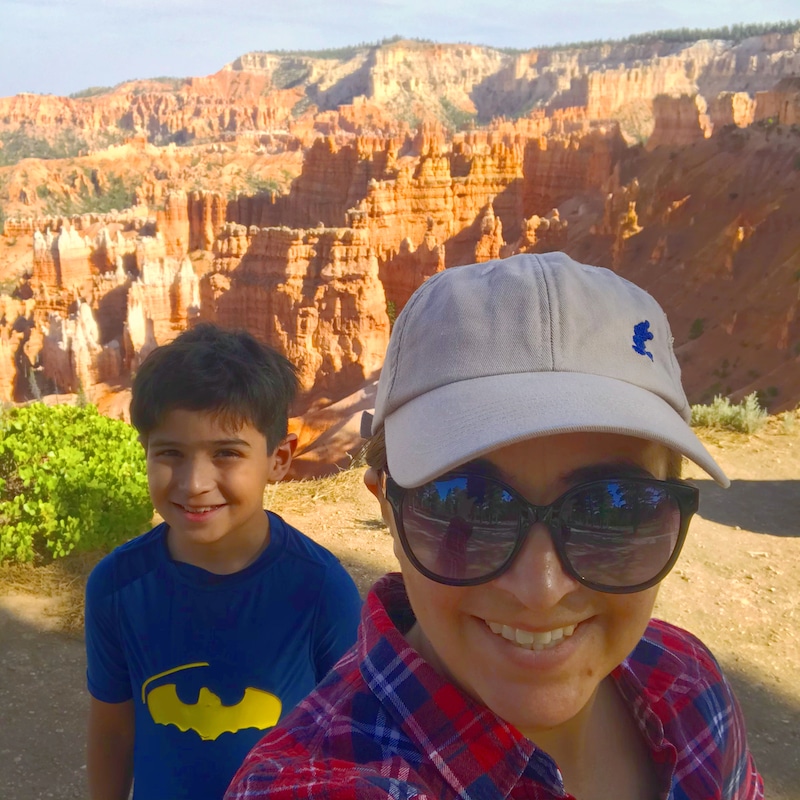 Looking for more road trip ideas near Orange County? Check out our road trip guide to Santa Maria!
Originally published on July 6, 2020. Last Updated on March 15, 2021 by Pattie Cordova