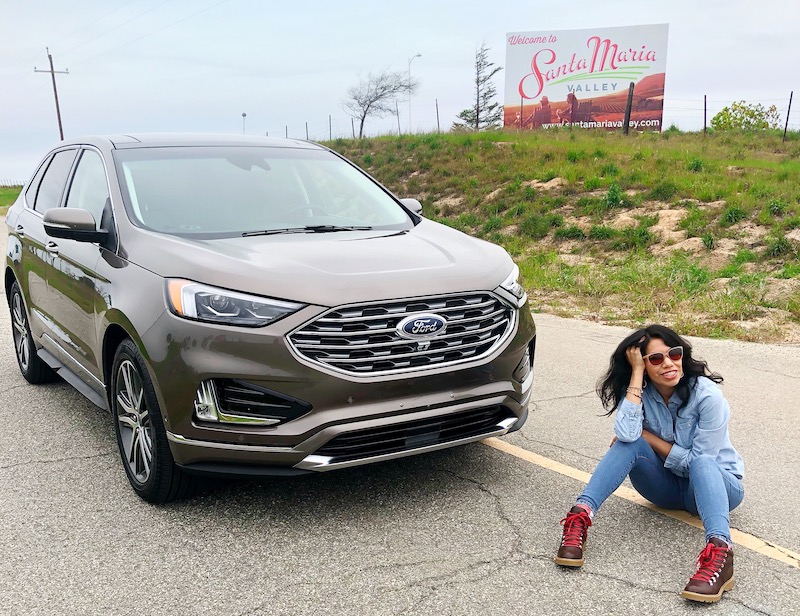 This post in in partnership with the Santa Maria Valley
We love living in Southern California because a road trip on the 5 either North or South will always lead to a new region to explore. Last month, we loaded the chiclets into the new Ford Escape and took a Santa Maria Valley road trip where we came across some fabulous spots.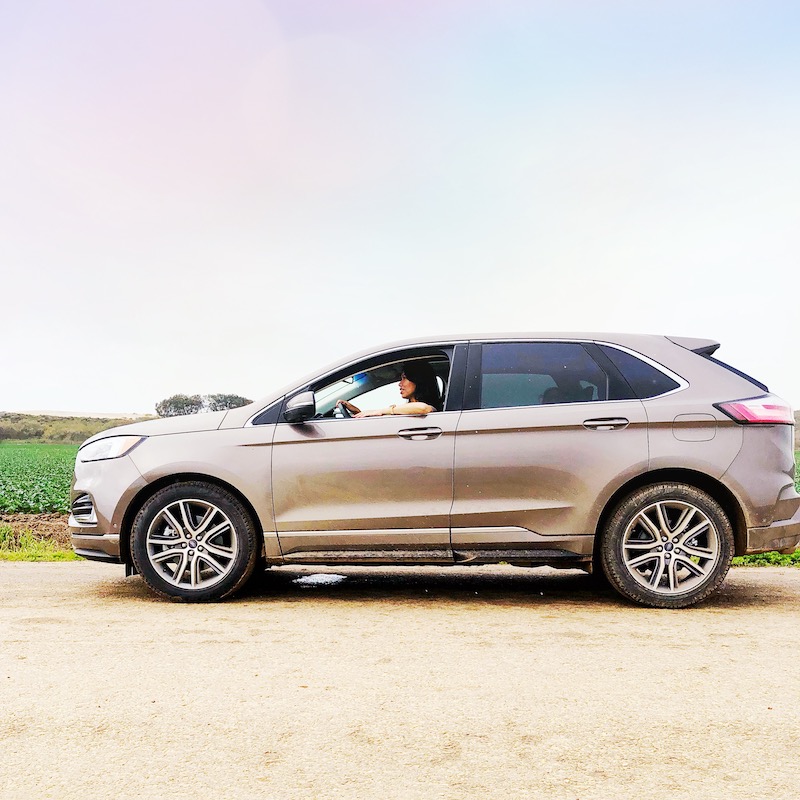 We're sharing all of our stops but you'll see that we just scratched the surface of this beautiful Central California spot and we can't wait to go back.
Getting to the Santa Maria Valley
We live in Orange County and it took us about four hours to get to our hotel. We took the 22 to the 405 to the 101 and drove past Ventura, Carpinteria, and Solvang in Northern Santa Barbara County. It was an easy drive with just the regular amount of traffic in L.A. Luckily, we left around 11 a.m. on a Friday so we didn't catch rush hour.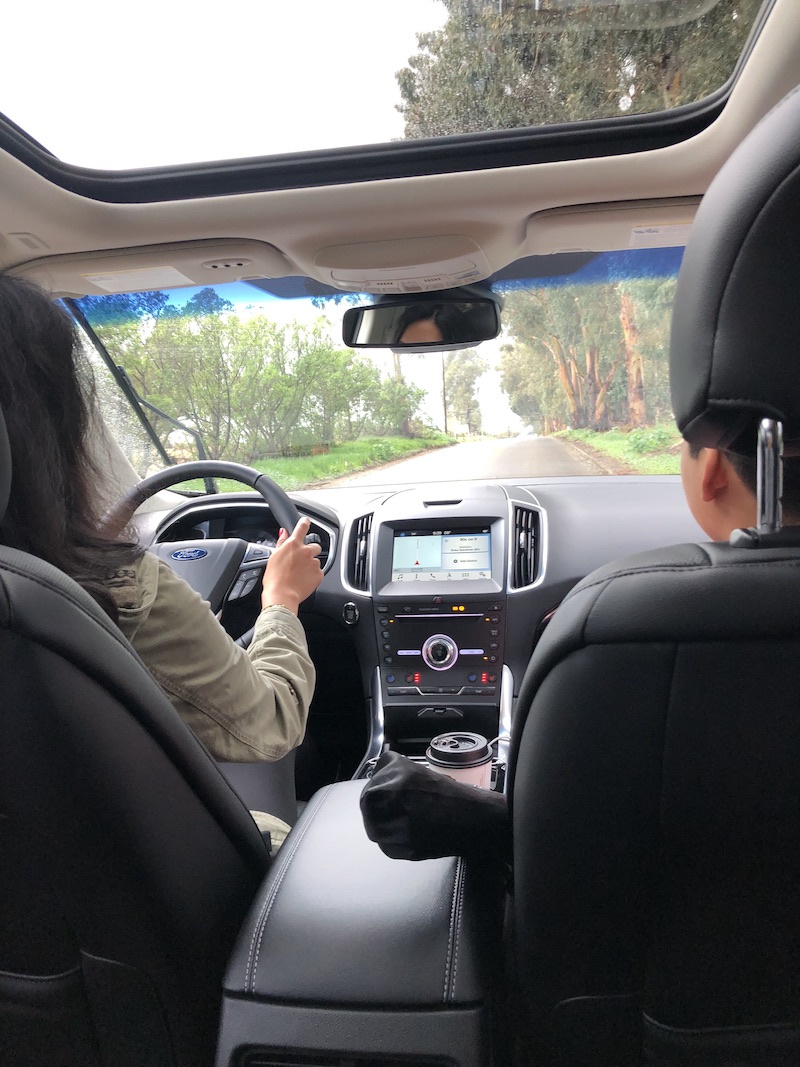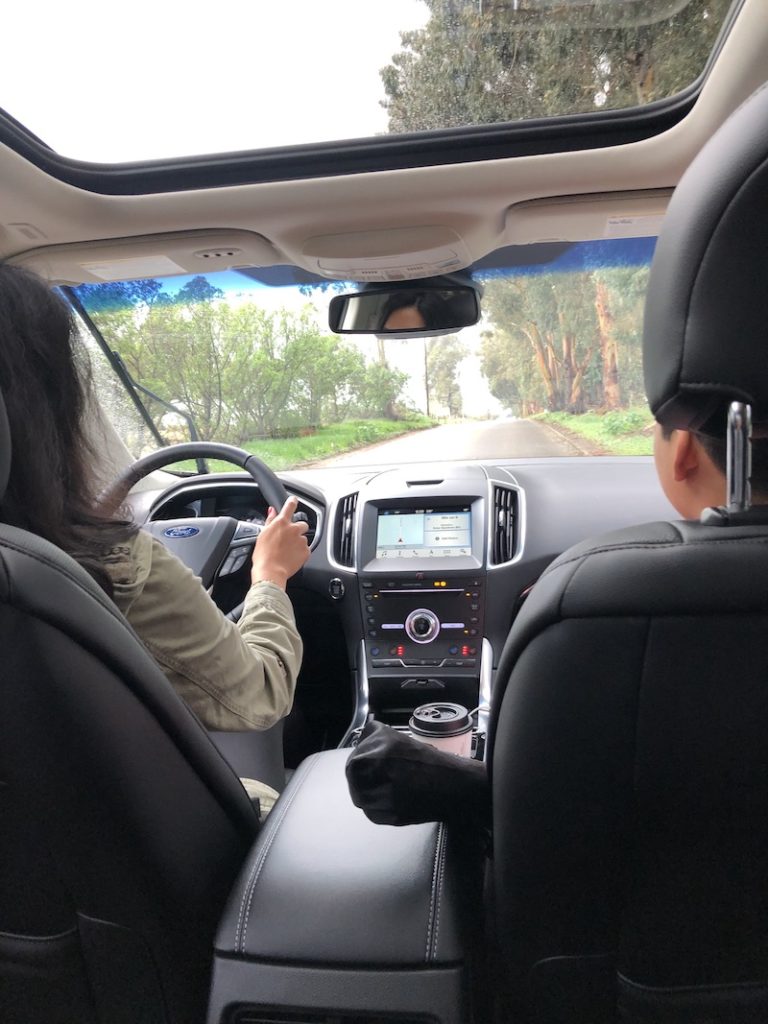 If you're looking for a short cut, you could always fly into the Santa Maria Valley airport (SMX) and then head into the valley from there.
Where to stay in Santa Maria
On this trip, we stayed at the Holiday Inn & Suites in Santa Maria. It was right off the 101 and a great place to stay if you're traveling with family and/or pets.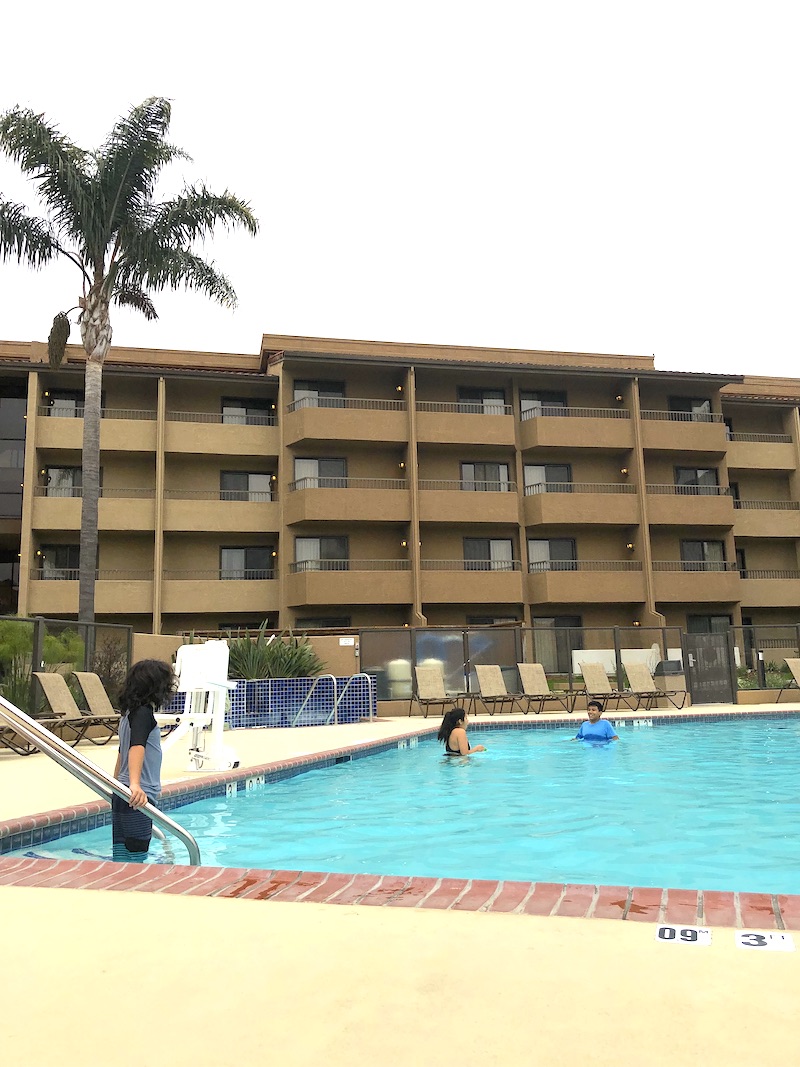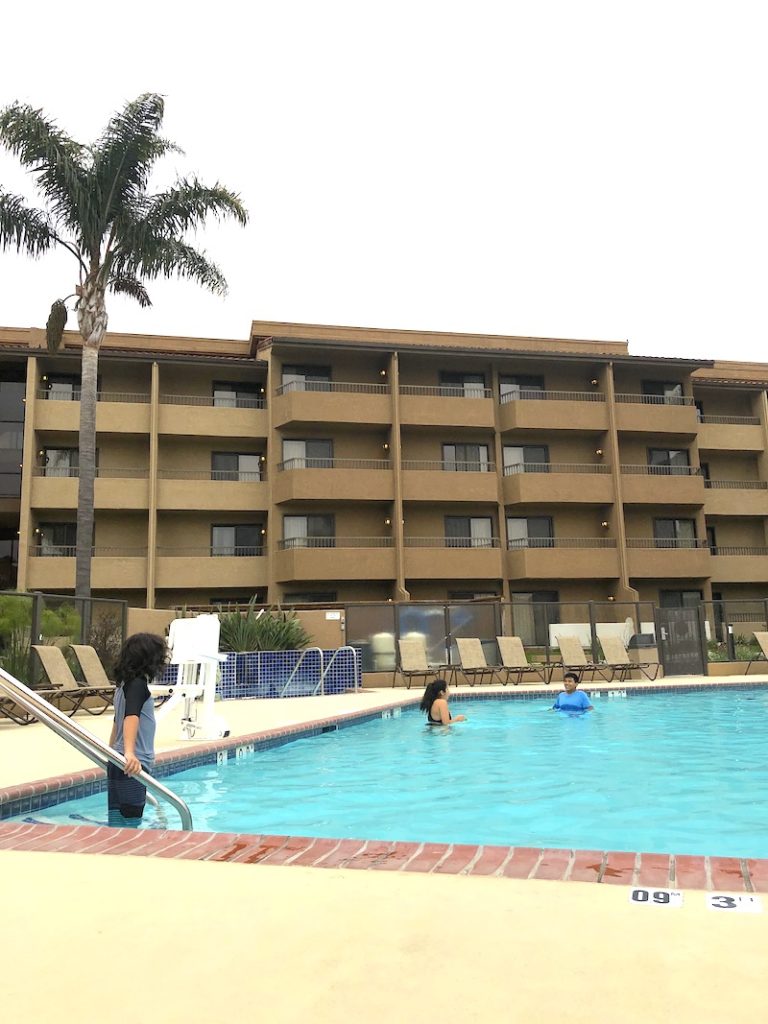 They have much-needed amenities including a swimming pool that is open late, a kids-eat-free breakfast, and centrally located to some great spots that you'll want to visit while you're in town!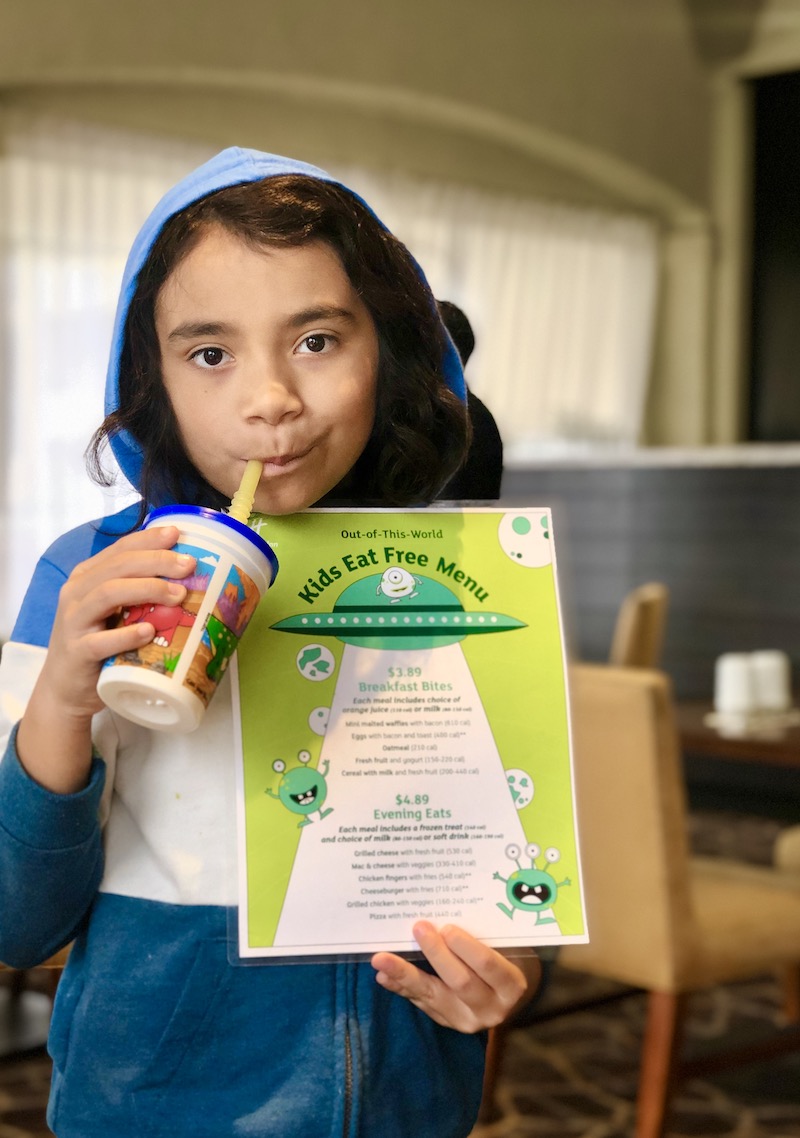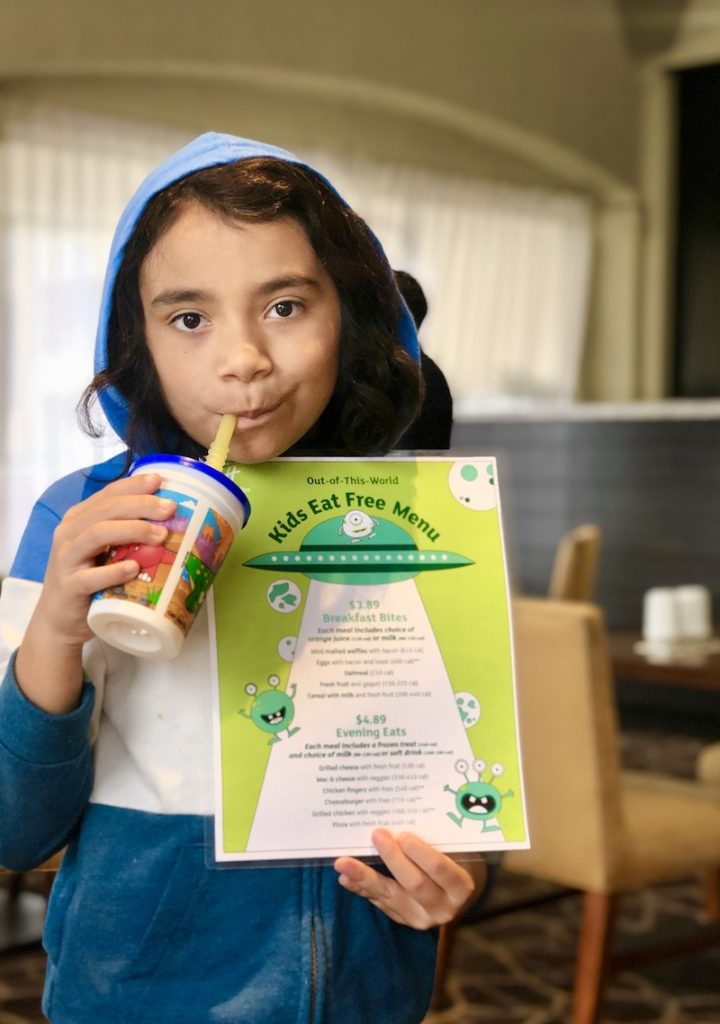 They also offer free parking and free WiFi. If you're thinking of staying longer than one or two nights, consider booking one of their suites that has a kitchenette.
Alternatively, you'll also find some other hotels nearby including Fairfield Inn and Candlewood Suites. Both of these hotels are also off the 101 near the Holiday Inn & Suites.
Where to eat in Santa Maria Valley
Santa Maria Valley is most known for Santa Maria style barbecue. You'll find BBQ spots throughout the area as well as lots of (authentic) Mexican food eateries. Make sure you eat at least one barbecue meal and one Mexican meal. Try one of our suggestions below… you won't be disappointed!
Maya Mexican Restaurant
110 S. Lincoln Street, Santa Maria, CA 93458 | (805) 287-9920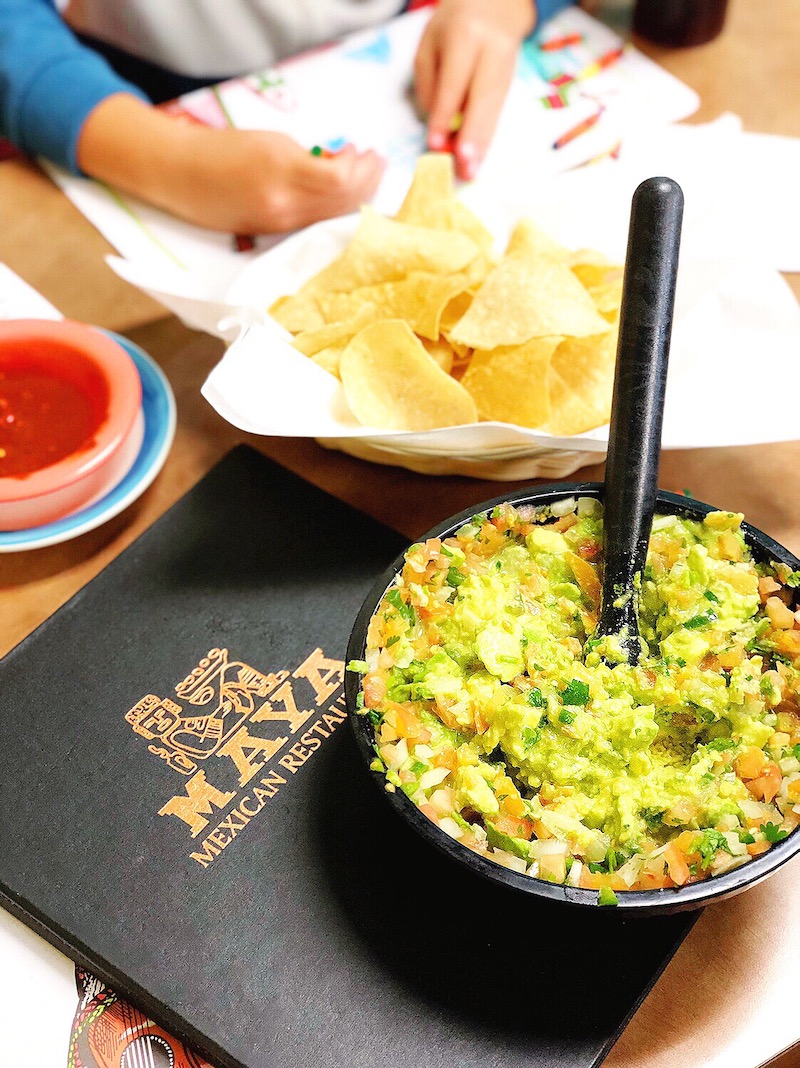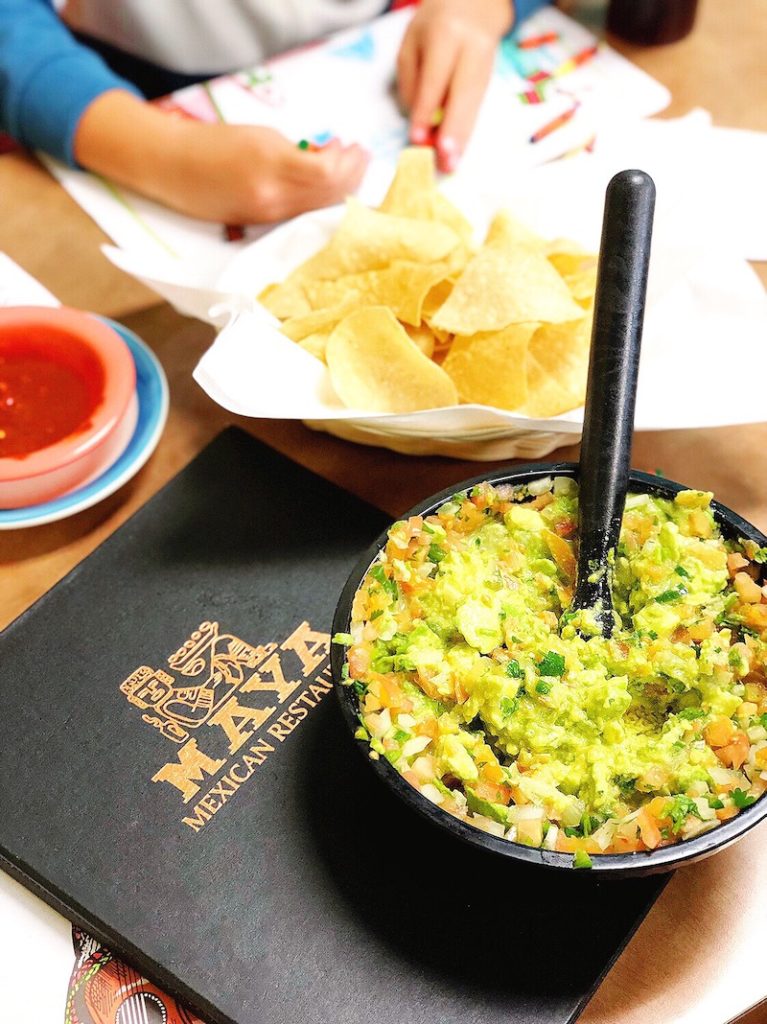 Maya Mexican Restaurant is located near the Santa Maria Town Center – a shopping mall where you can find stores like Bed, Bath & Beyond and Macy's. We stopped by for dinner on a Friday night and it was such perfect timing because we not only enjoyed a delicious Mexican meal… but we also got a chance to catch the mariachi band playing at the restaurant!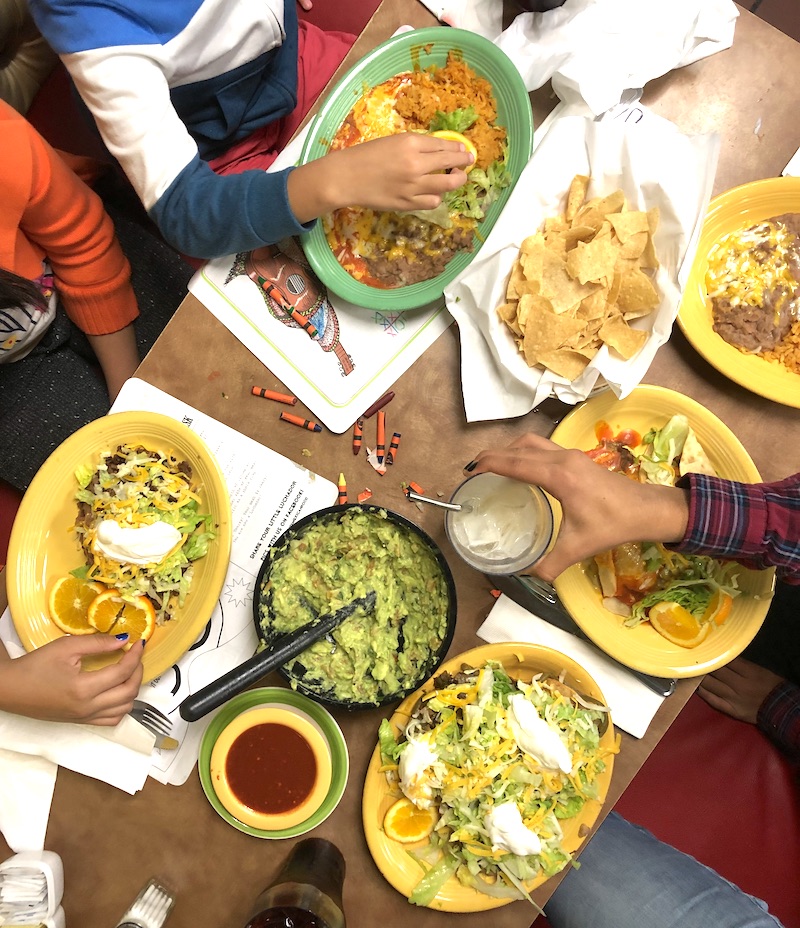 Tip: The restaurant itself does not have a lot of seating indoors so you may find yourself waiting a bit for a table if you go on a busy weekend night. It's also very popular for birthdays and other celebrations, so keep that in mind.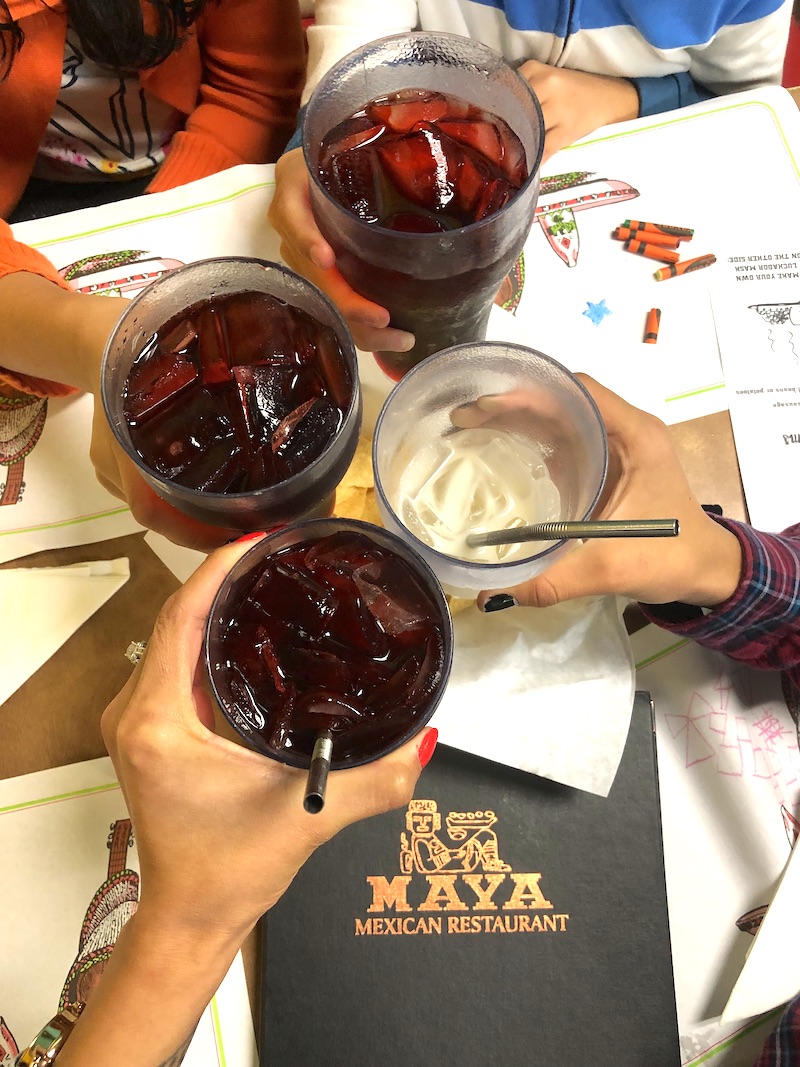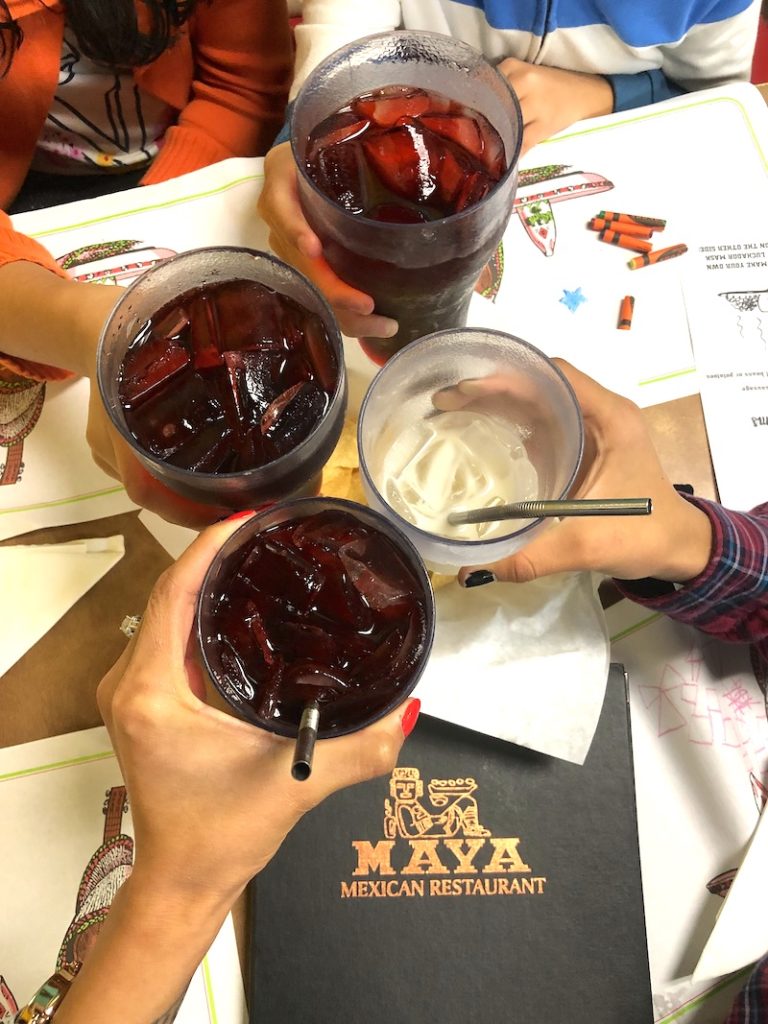 What to order: We recommend getting the guacamole to start your meal. It's made table-side so you can also customize it to make it more/less spicy. Ask for an agua fresca, like jamaica or horchata, and skip the regular soft drinks. The agua frescas were amazing.
Far Western Tavern
300 E Clark Ave, Orcutt | (805) 937-2211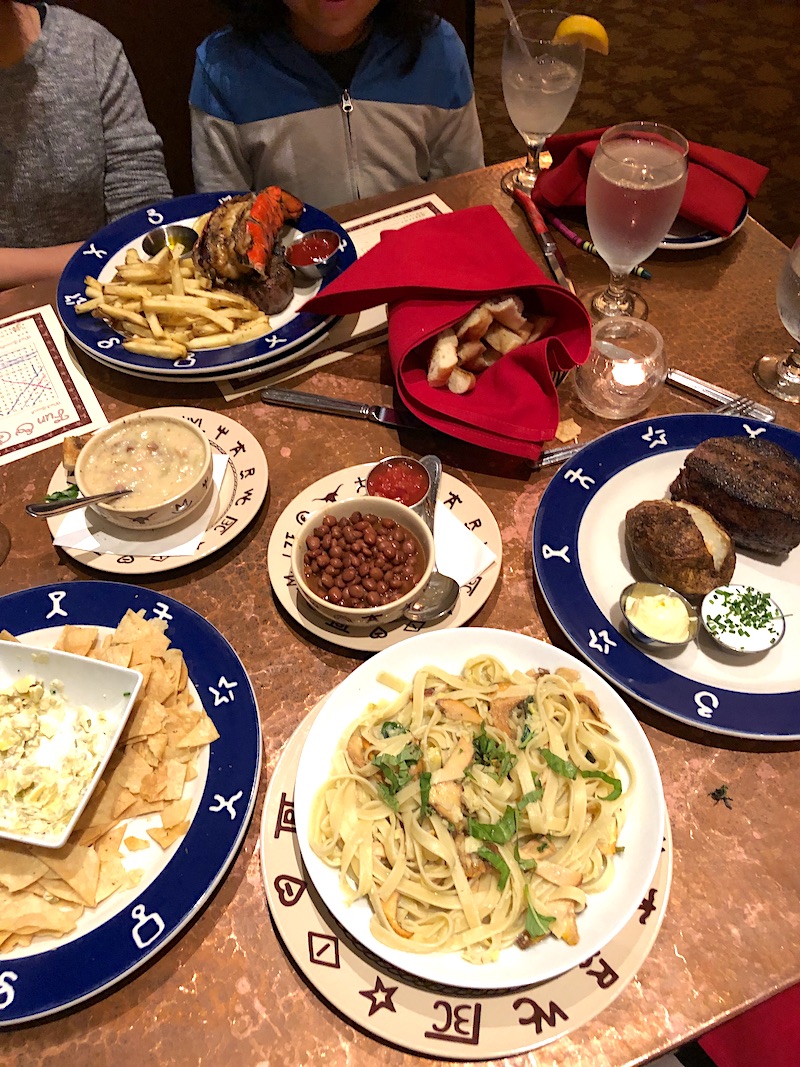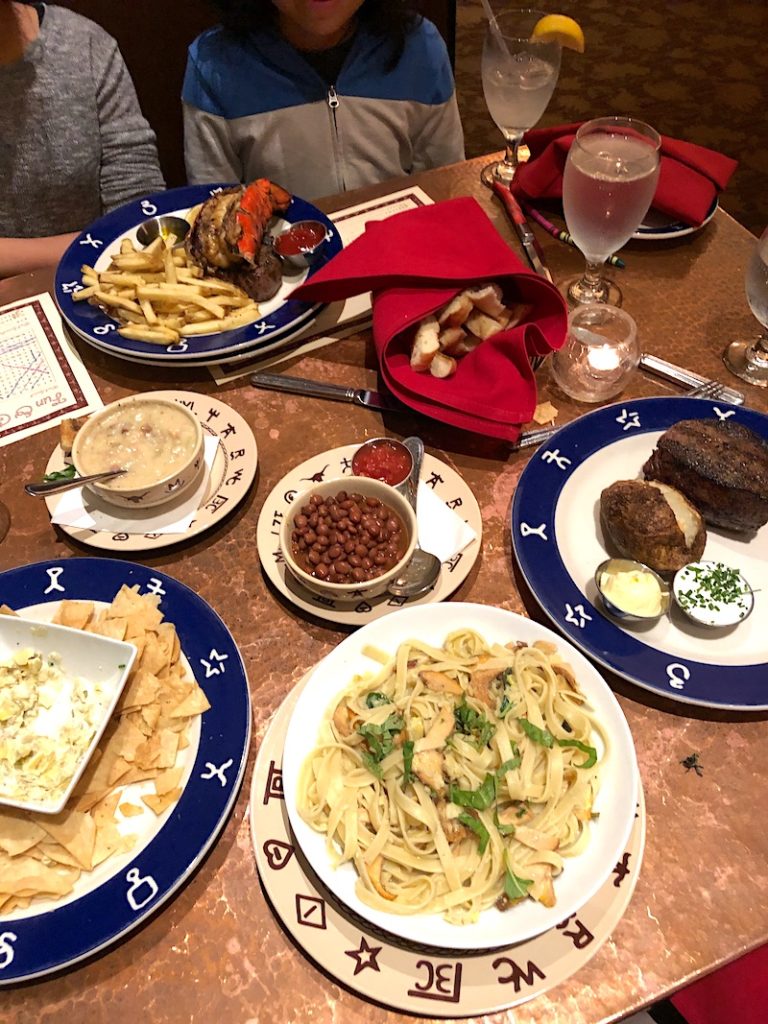 Far Western Tavern is where you'll want to go for Santa Maria Style Barbecue that the area is known for. If not everyone in your party is open to barbecue, you'll find that they also have other dishes like lobster and pastas. Their dishes are hearty, and I found that my chiclets could share their Oak Grilled Surf and Turf and be satisfied with their meal.
Tip: The restaurant has that beautiful dim lighting and accentuated with cowboy-themed decor. Large parties can be accommodated there making it a great place to celebrate a birthday.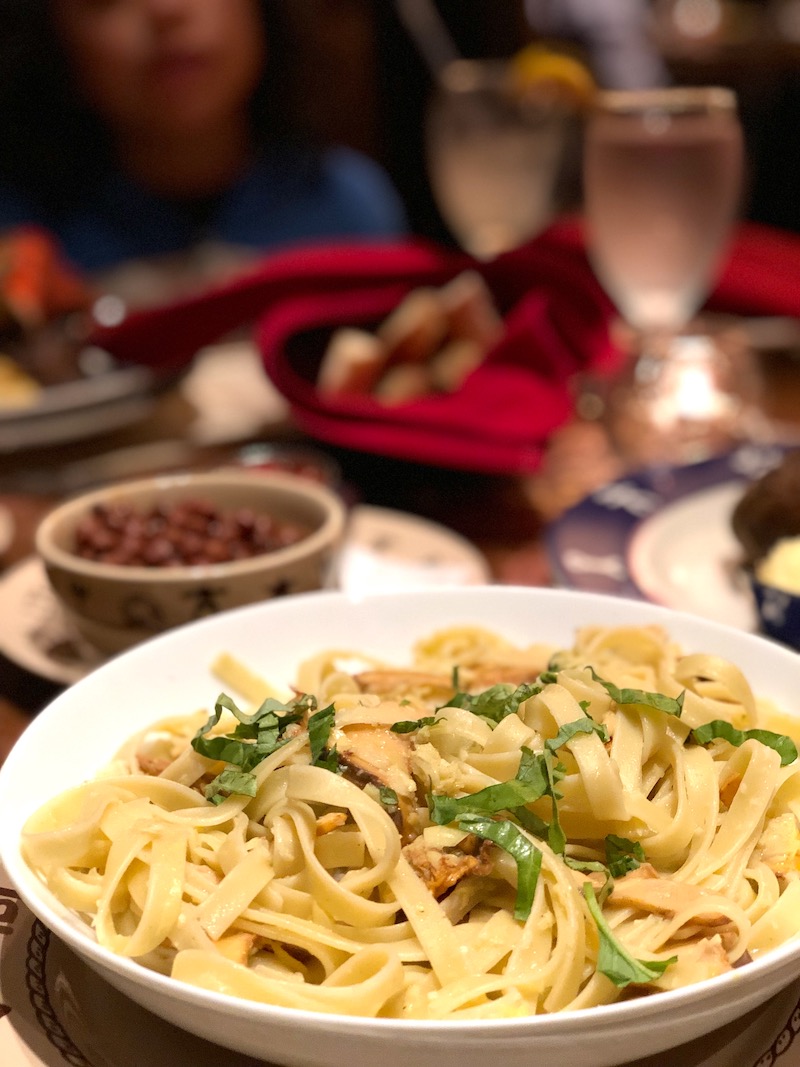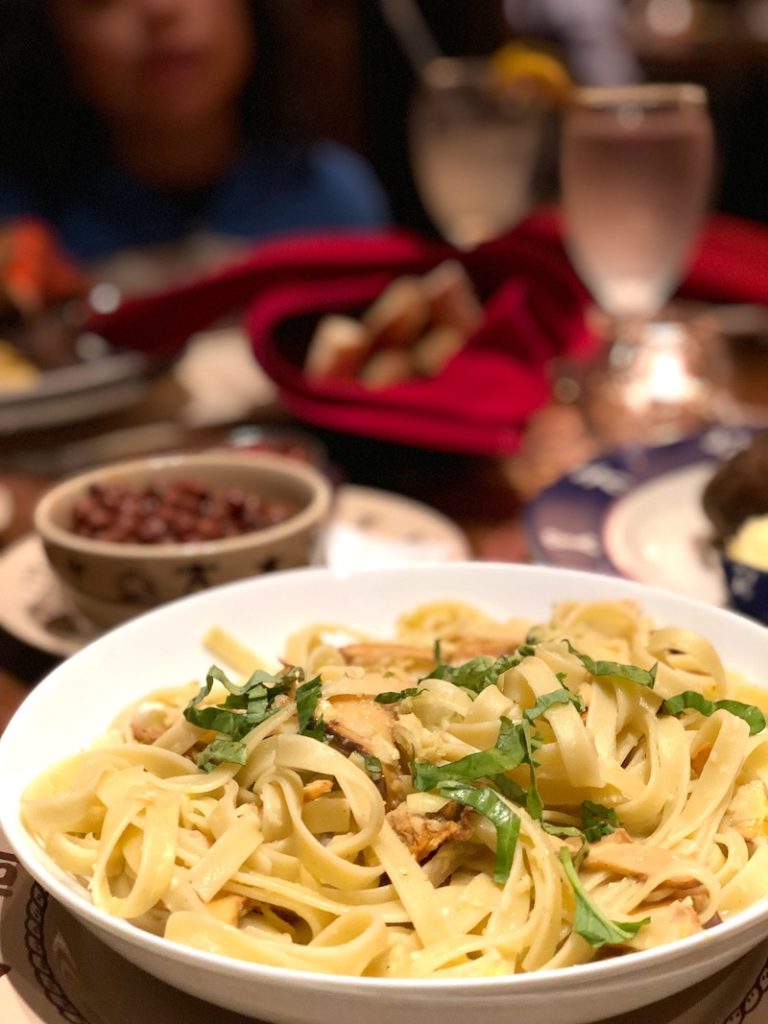 What to order: Start your meal with the mac n' cheese relleno and the artichoke dip. If you're into cocktails, the Tavern Mule was perfect and served in the traditional copper mug. Wine and beer are also available.
Their dinner classics are served with bay shrimp cocktail, green salad or farmer's market soup, pinquito beans, bread and salsa, and your choice of grilled polenta, roasted vegetables, tavern fries, baked potato twice baked potato or ravioli… so bring your hunger.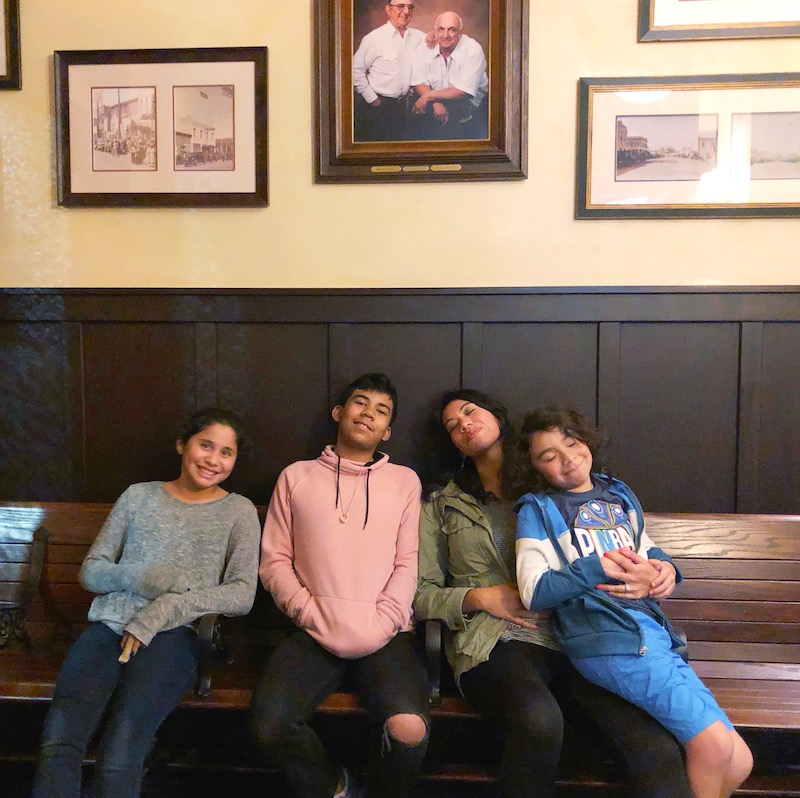 Moxie Cafe
1317 W McCoy Ln, Santa Maria, CA 93455 / (805) 361-2900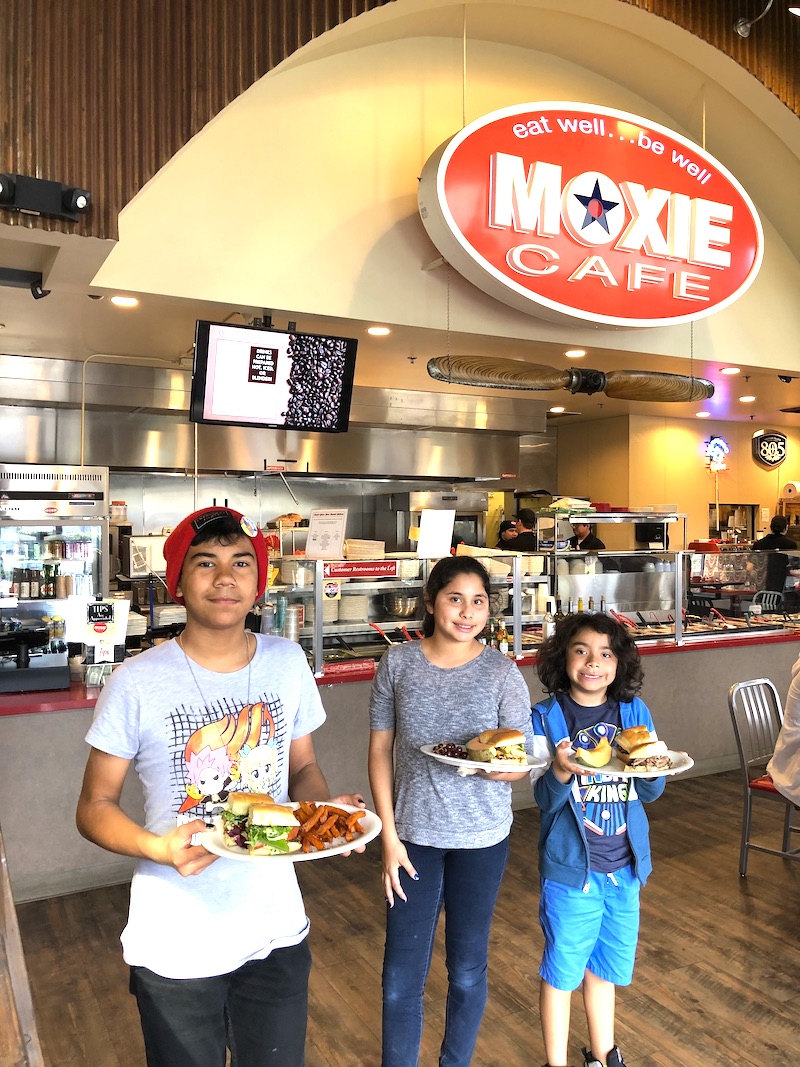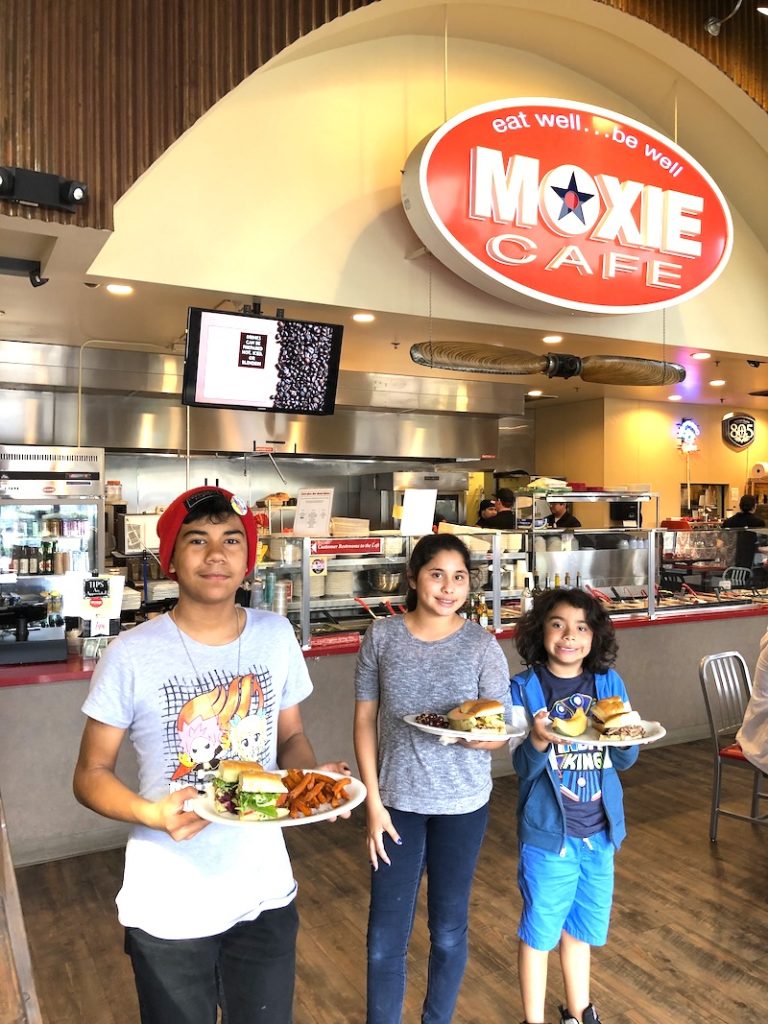 Moxie Cafe is a casual restaurant with a theme focusing on vintage Americana. It's situated in a commercial area so there was plenty of parking and it wasn't really busy when we visited on a Saturday afternoon. This eatery focuses on locally-sourced foods making it a great place to stop and pick up lunch. Just a heads up though – they don't offer typical soda fountain options. Try one of their smoothies instead!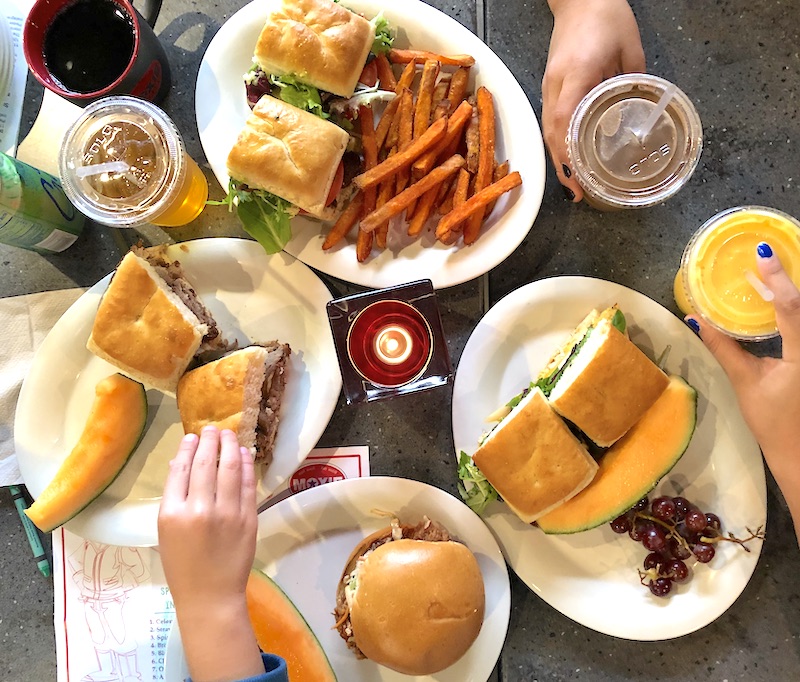 Tip: Great spot for vegetarians who want to order off the menu without having to customize a dish. Choose a seat near the fireplace for a cozy lunch and if you like live music, visit after 5:30 pm on Thursdays, Fridays and Saturdays.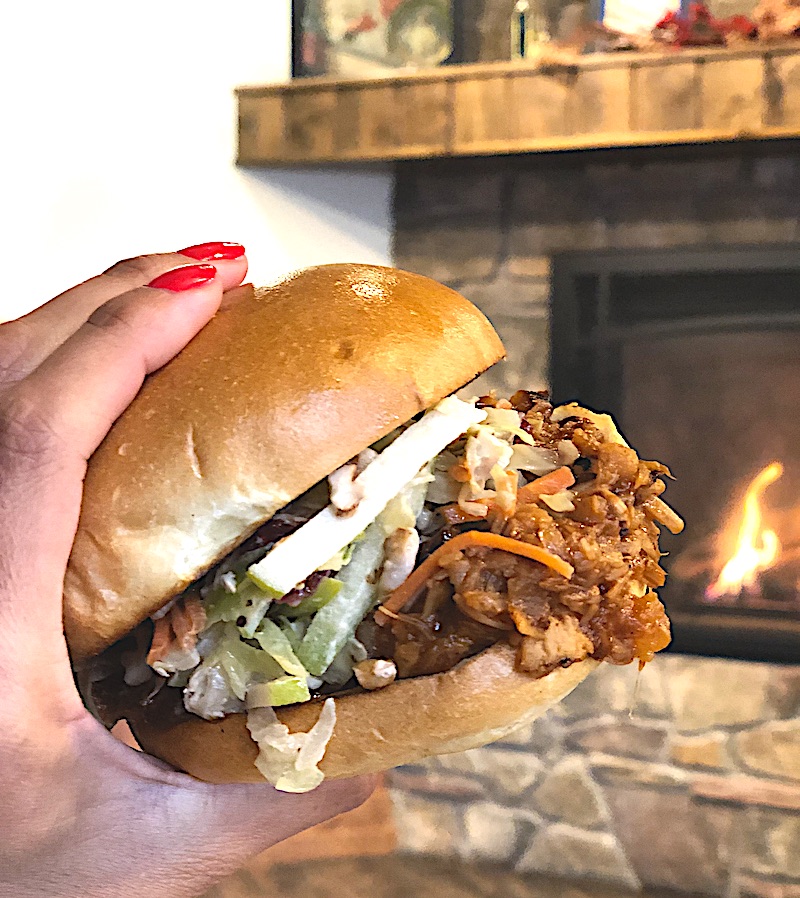 What to order: Their hot spinach artichoke dip is a great way to start the meal. Try the vegan pulled pork with side options like fruit and sweet potato fries. If you're looking for something a little different, their harvest chicken sandwich is topped with cranberry aioli and has thinly sliced apples.
Nite Creamery
2003 S. Miller Street, Santa Maria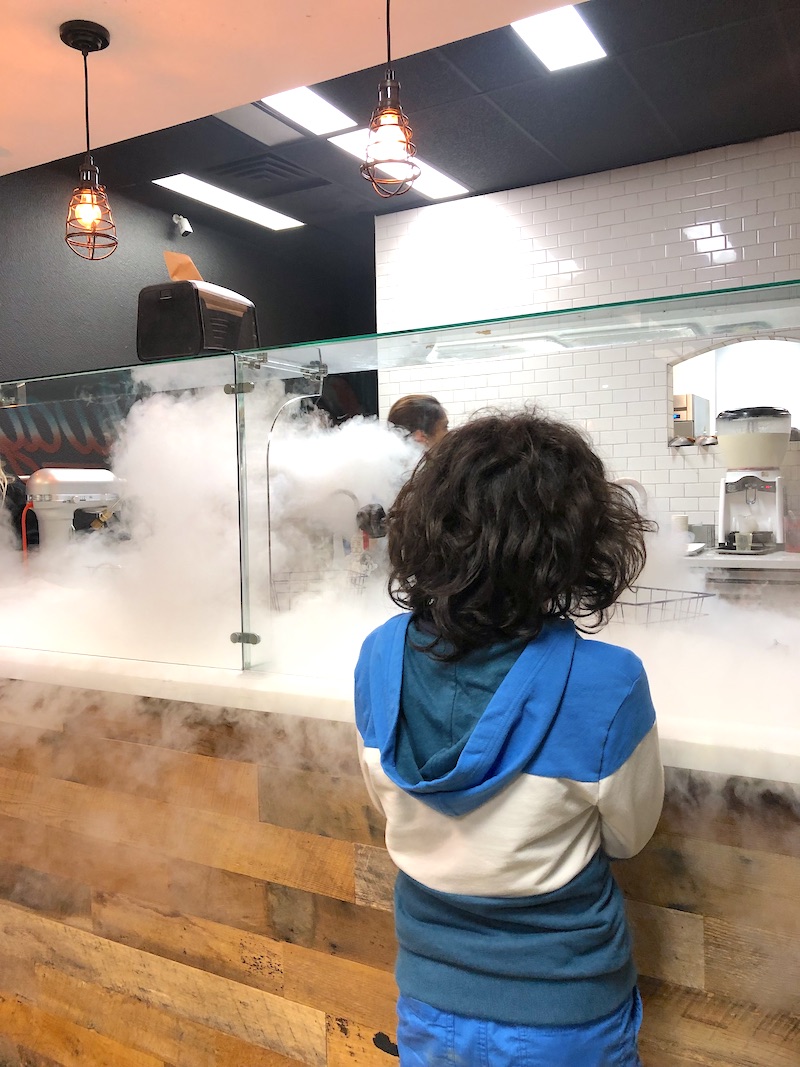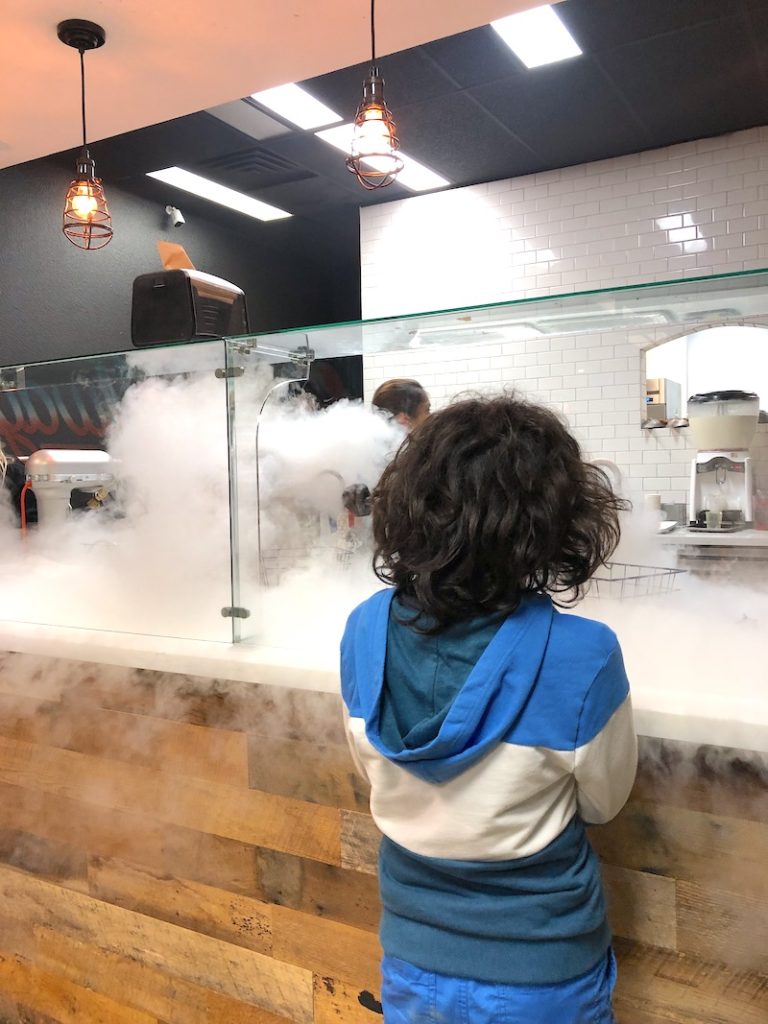 Nite Creamery is one of those cool ice cream places that blends liquid nitrogen with ice cream for a cool experience. You get a show AND a treat!
Tip: Take a seat in one of their long benches while you wait for your treat. If you want a good photo opp, get the table along the wall.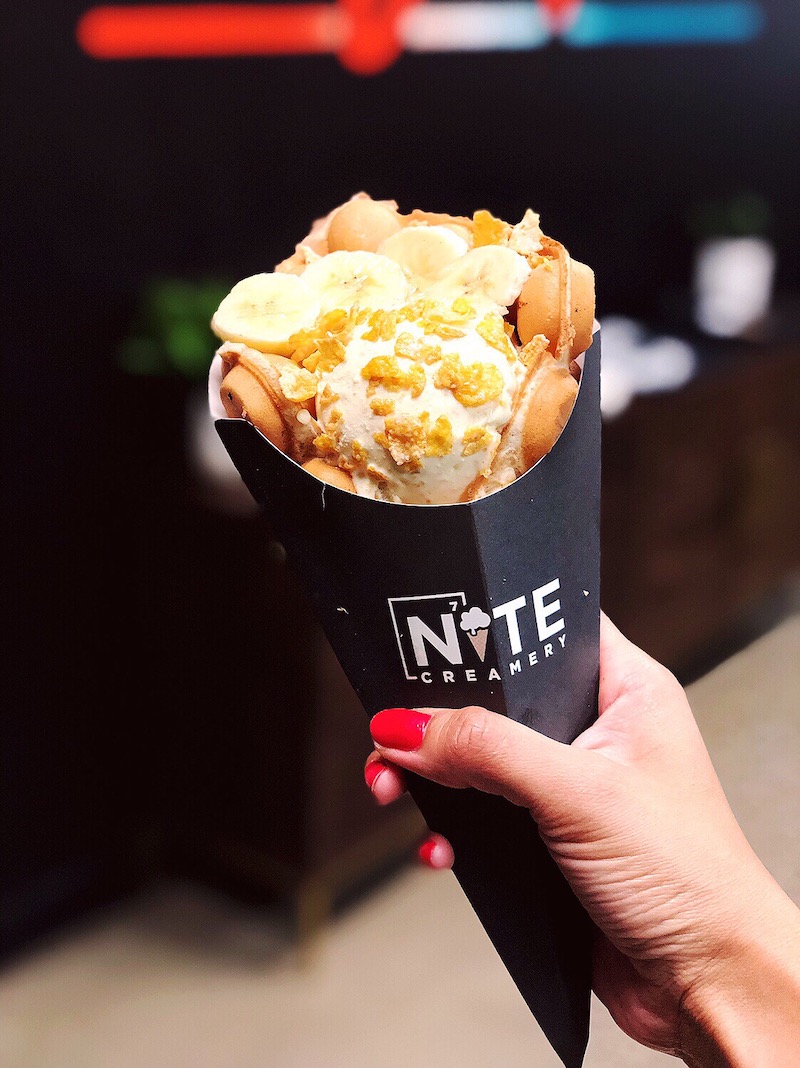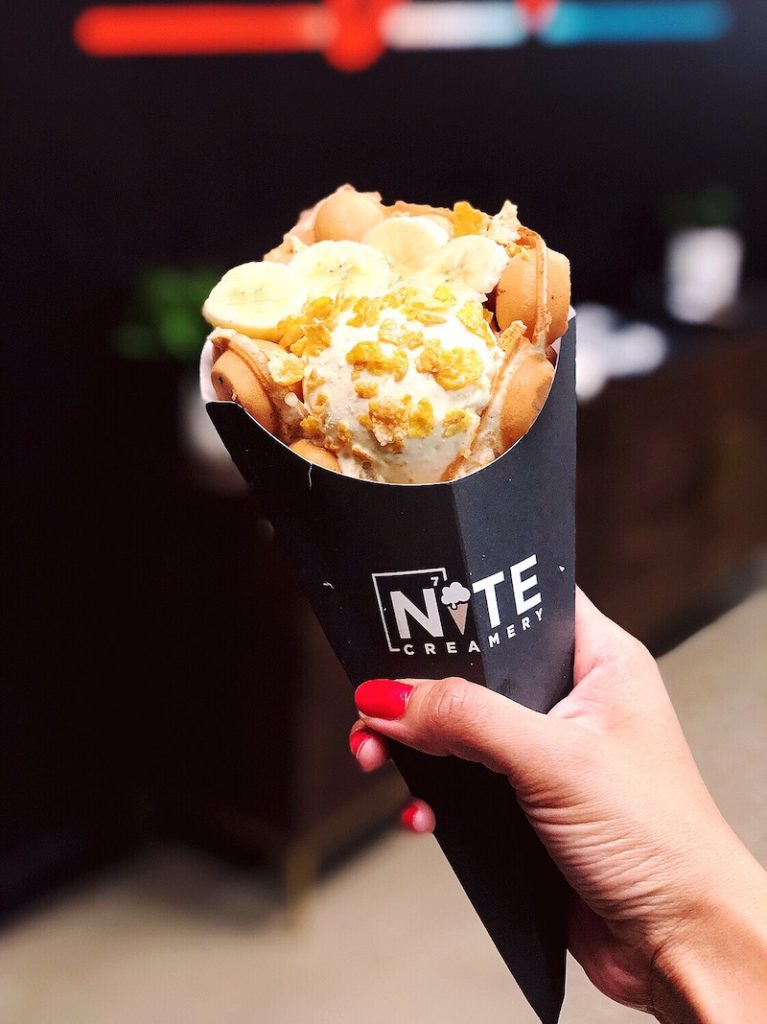 What to order: Saturdays Cereal is great for the kid at heart while Strawberry Creme is a classic that tastes great in their "Nite Puff" – a housemade soft waffle cone.
Bonus stops:
These places were recommended to me by readers and they lived up to the hype:
Coffee Time Drive Thru (151 Betteravia Rd, Santa Maria, CA 93454): Great coffee, quick service and a good selection of drinks.
Surfside Donuts (603 Dolliver St, Pismo Beach, CA 93449): Specialty donuts with the best customer service. Stumptown Coffee available and so close to the beach you can smell the ocean air.
Doc Burnstein's Ice Cream Lab (725 Betteravia Rd, Santa Maria, CA 93454): Imagine a mad scientist with access to an ice cream lab… that's the feel you'll get when you see their menu. Try one of their unique flavors such as Jack and Coke, Merlot Raspberry Truffle and Orcutt Crunch. Pay for a token along with your ice cream and use the ice cream machine lab by the entrance.
Bravo Pizza Delivery (230 E. Betteravia Rd. Unit D (166.89 mi)
Santa Maria, CA 93454): Full disclosure – I haven't been here (YET!). It's owned by a friend of mine with rave reviews by all of its customers. The White Pizza looks amazing!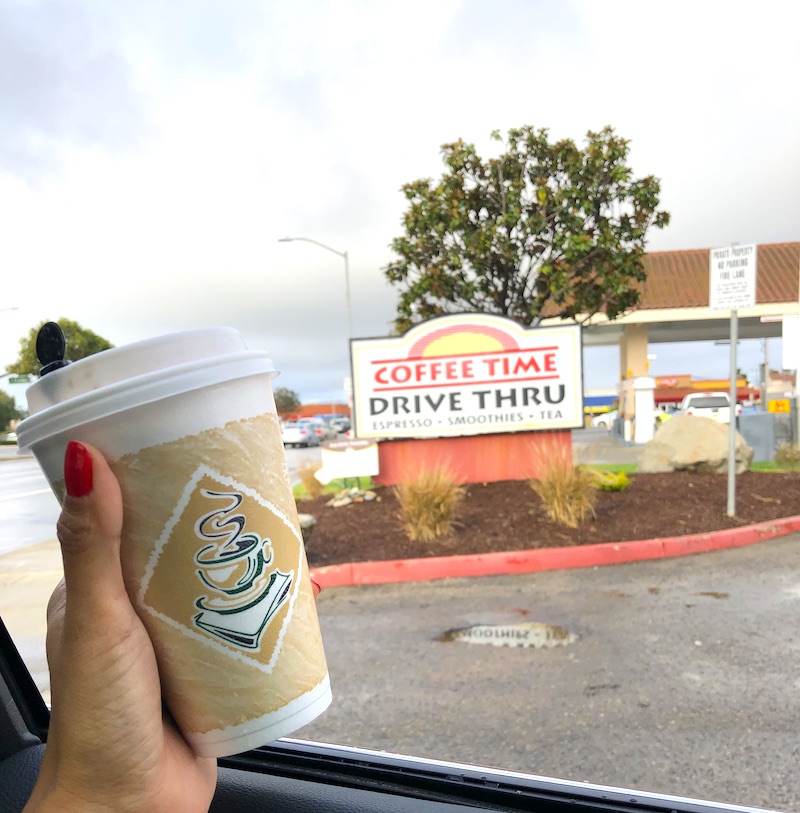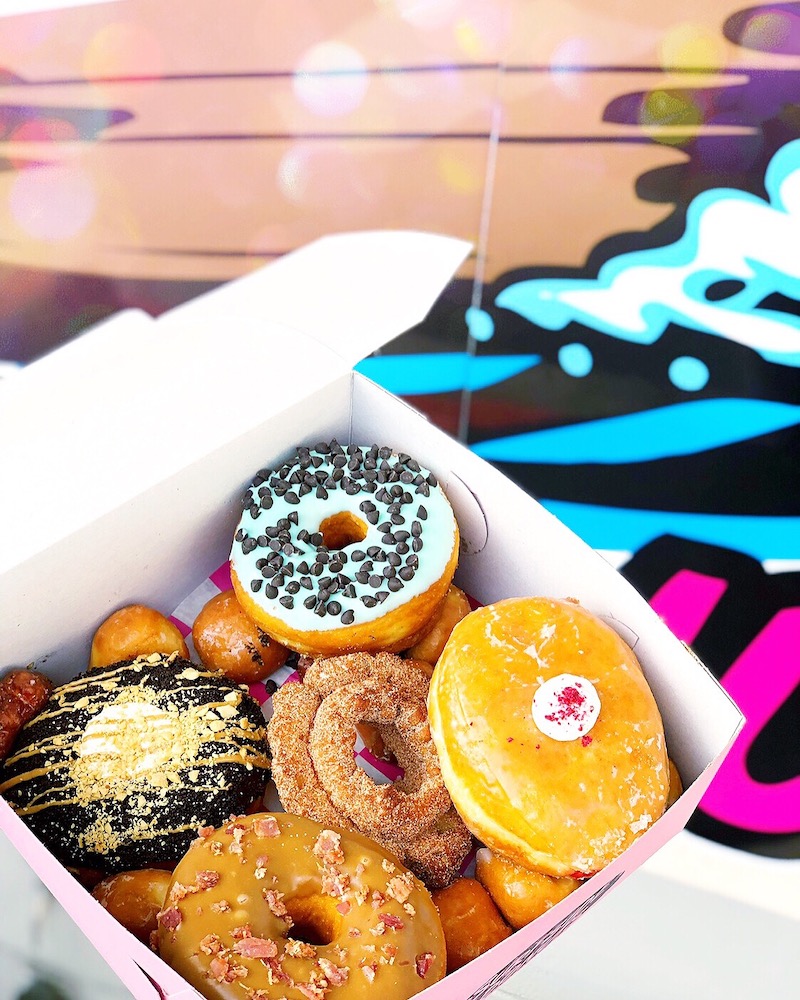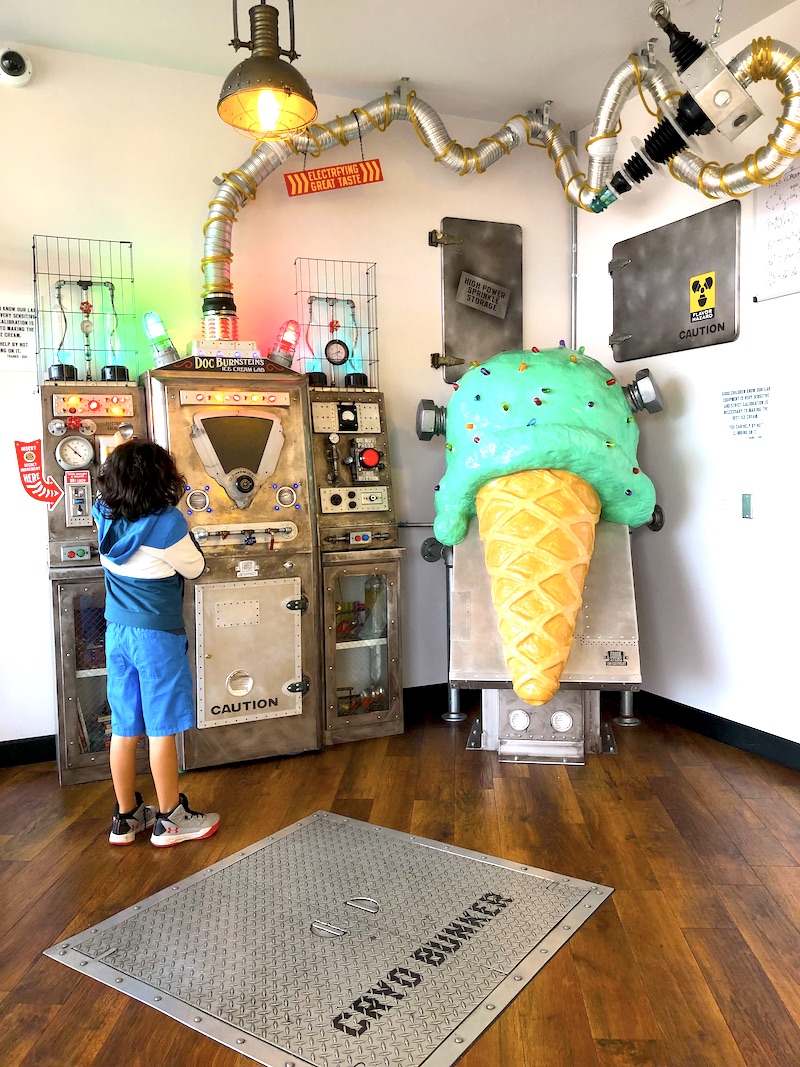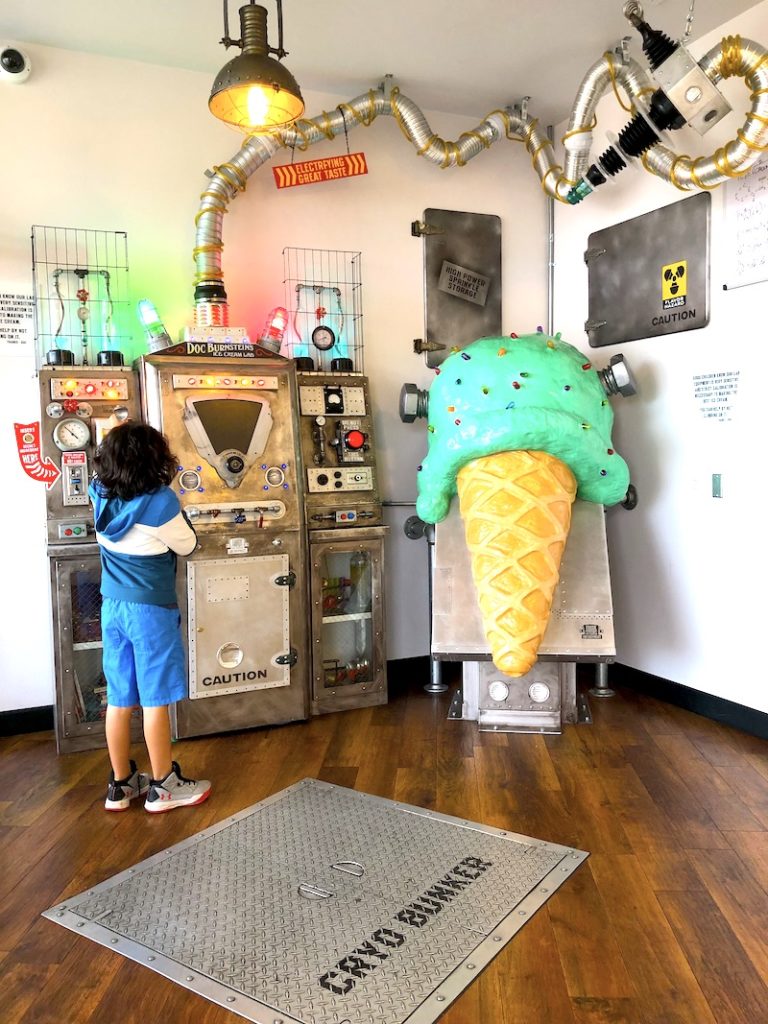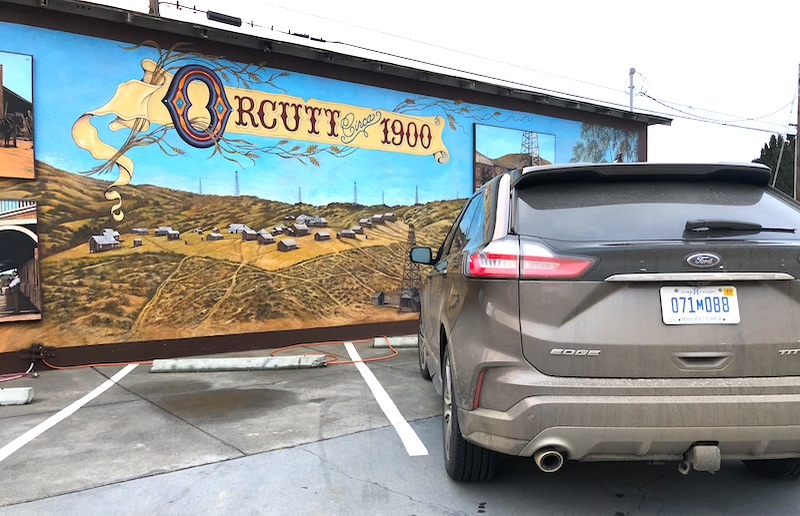 Kid-friendly things to do in Santa Maria Valley
There is so much to do in Santa Maria Valley. Just a drive in the area will take you across green pastures, wineries and parks. However, we recommend you start with these spots to get a good feel for what Santa Maria Valley has to offer:
Oso Flaco Lake
Oso Flaco Lake Rd. Nipomo, CA 93420
Open 6:00 AM to Sunset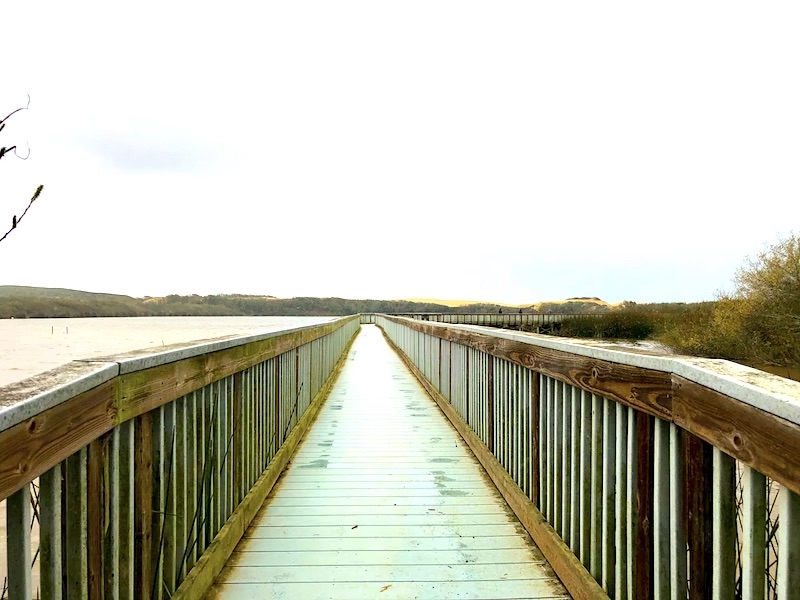 Schedule at least two hours to walk around Oso Flaco Lake. We went on a day when there was light rain in the forecast, which didn't make it ideal to go down onto the beach itself. However, we did take a nice little hike out to the viewpoints and passed the bridge that takes you out into the lake.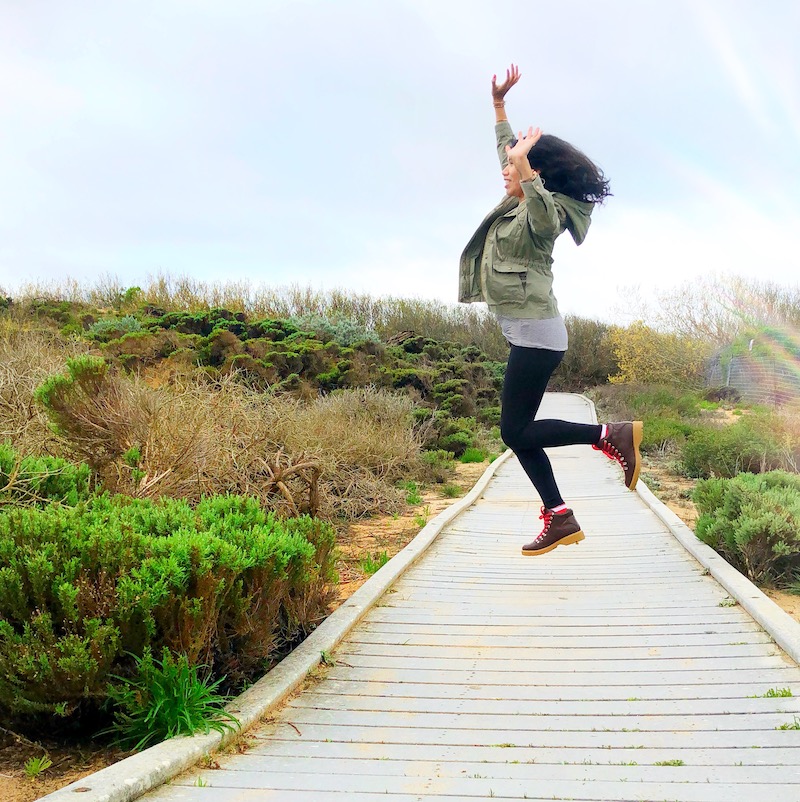 Follow the path as it takes you through a tree-lined walk filled with flowers and into a dirt path before getting to a boardwalk that will end at a viewpoint. The viewpoint itself is a great place to get a picture, and signs posted on there will tell you what you're looking at as you look out at the scenery.
Tip: There are restrooms and free parking available. If the parking lot is full, park alongside the road that leads to the entrance.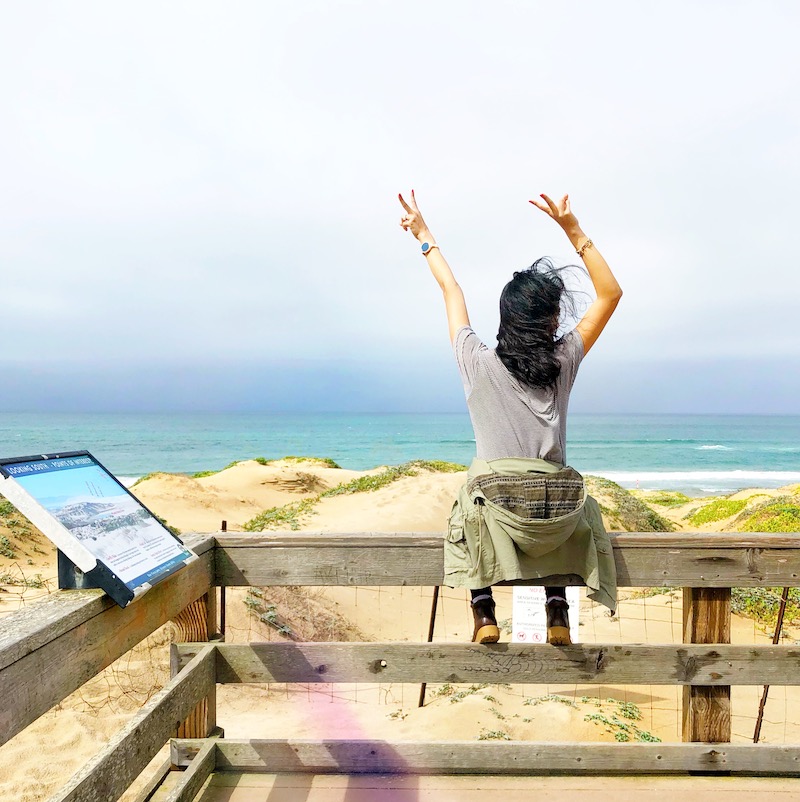 Dunes Center
1065 Guadalupe Street, Guadalupe, CAS 93434 | (805) 343-2455
Hours: Wednesday–Sunday | 10:00 am–4:00 pm
Admission: Adults – $7.00 | Seniors- $6.00 | Children 12 and under – Free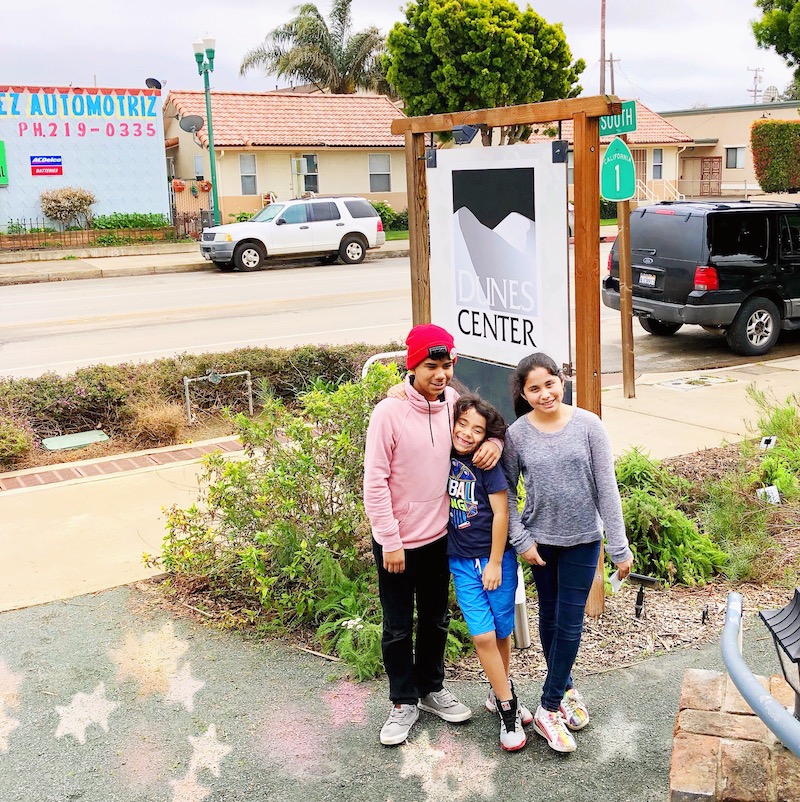 The Dunes Center is located inside a house that has been retrofitted for this museum. It's small but filled with animal specimen exhibits, a chance to explore artifacts from the Lost City of Demille, interactive activities for kids of all ages, as well as a collection of short films about the local area.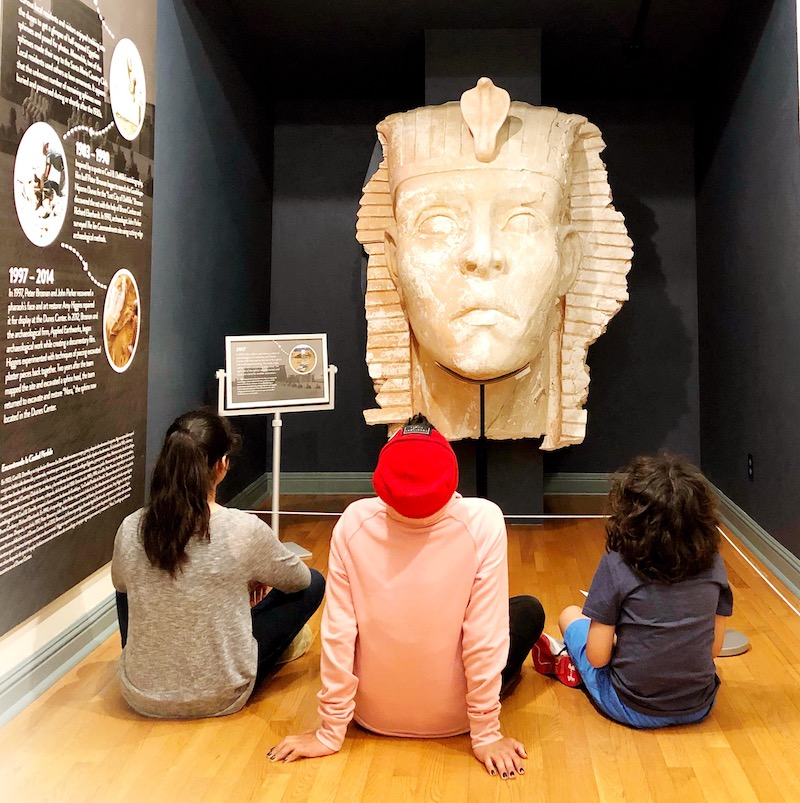 Plan for at least one hour and seek out a volunteer. They'll walk you through all the exhibits, give you the background on each piece and answer all your questions.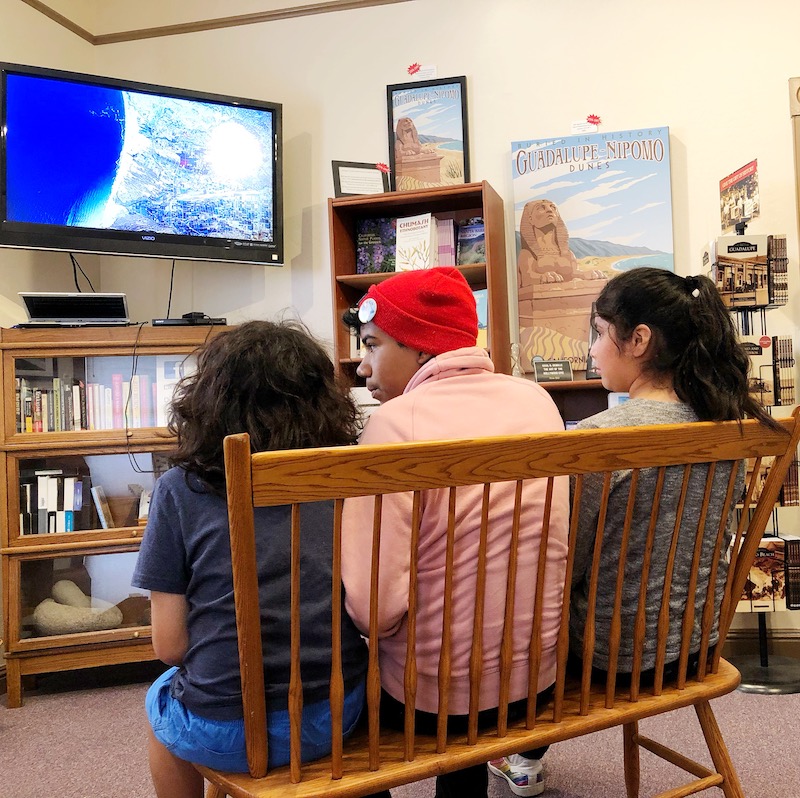 Tip: Before you go, look up images of the film (or watch), The Ten Commandments. Seeing the artifacts up close will seem even more incredulous. Also, become part of the museum by bringing in sand from your current location. They have a growing collection of sand from all over the world and they would appreciate your contribution.
Santa Maria Valley Discovery Museum
705 S. McClelland Street, Santa Maria, CA 93454 | (805) 928-8414
Hours: Tuesday – Saturday 10 am – 5 pm | Sunday 12 – 4 pm
Admission: Adults (13+): $6 | Children (2-12): $6 | Children Under 2: Free
The Santa Maria Valley Discovery Museum is currently the only children's museum in Santa Barbara County. It's 13,000 square feet of hands-on exhibits (more than 25 exhibit areas!) and they also have daily educational programs and special events for kids and families.
Cottonwood Canyon Vineyard & Winery
3940 Dominion Road, Santa Maria, CA 93454 | (805) 937-8463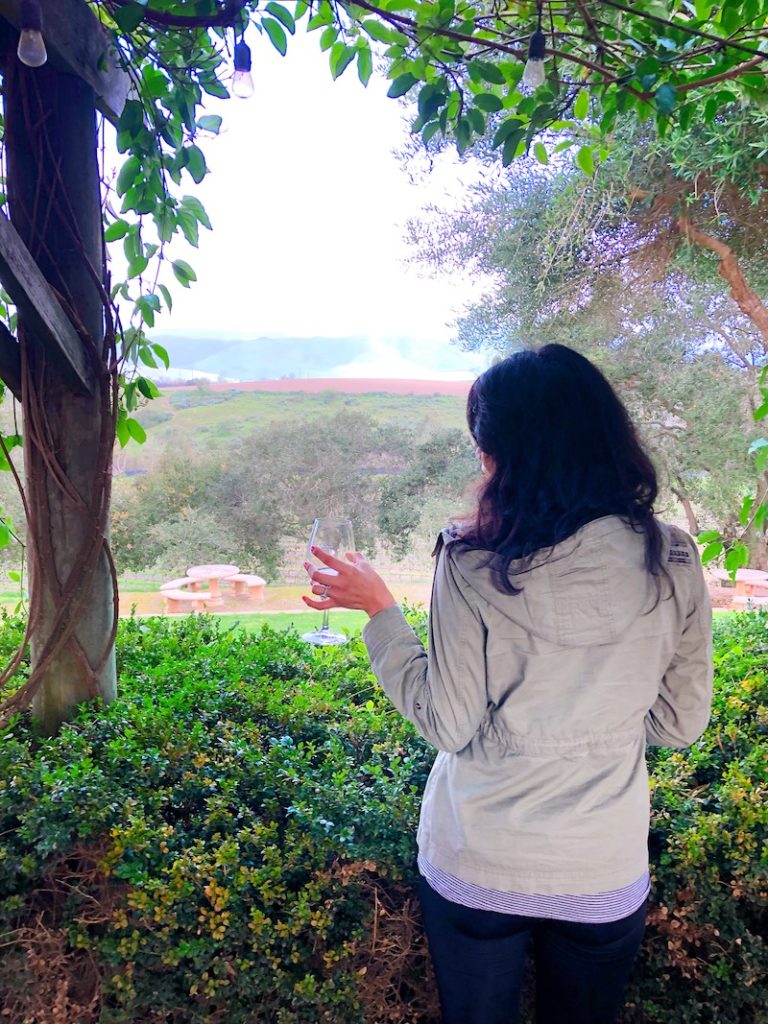 This might seem kind of awkward to list as a kid-friendly thing to do… but Cottonwood Canyon Vineyard & Winery has totally done this! On my visit I managed to do a wine tasting (that came with a tasting platter) and discover some new favorites including a delicious chardonnay that I ended up bringing home. I chose a seat outside so the chiclets could play one of the winery's board games while I sampled the Pinot Noir and look out at the wine country. They occasionally took some food of my plates LOL, but even so, I managed to have a great time while they enjoyed the view and games.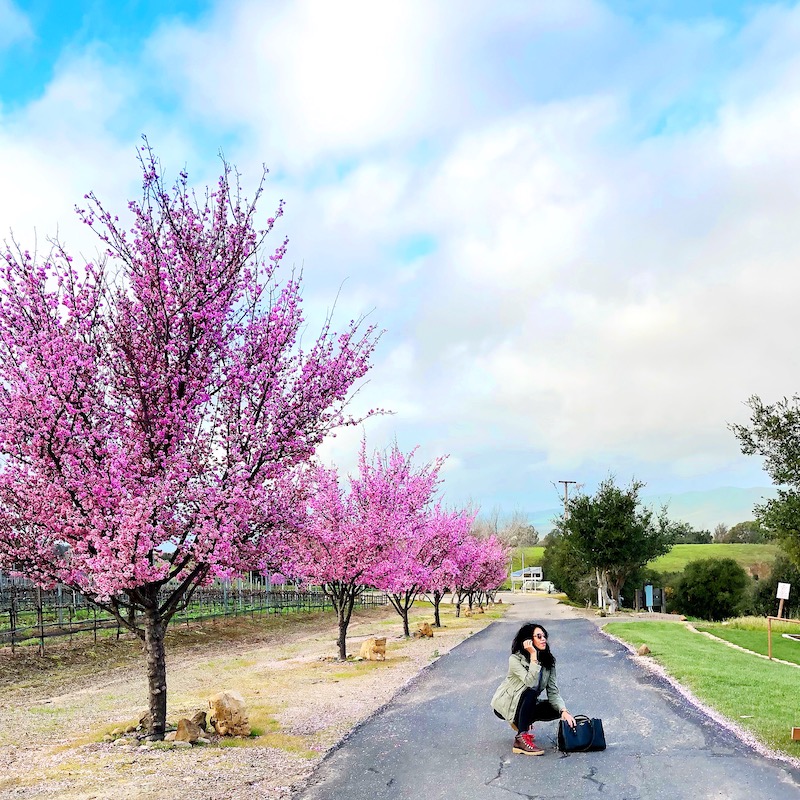 A special treat for all of us was the trip down to the wine cave. Our host shared with us its history (it's a man-made cave built in the mid 1990's) and how it was the first winery in Santa Barbara County to build wine caves! The chiclets thought it was pretty cool to walk into it and they learned about the wine process even though they're over a decade too young to drink it. It was educational, fun and kid-friendly.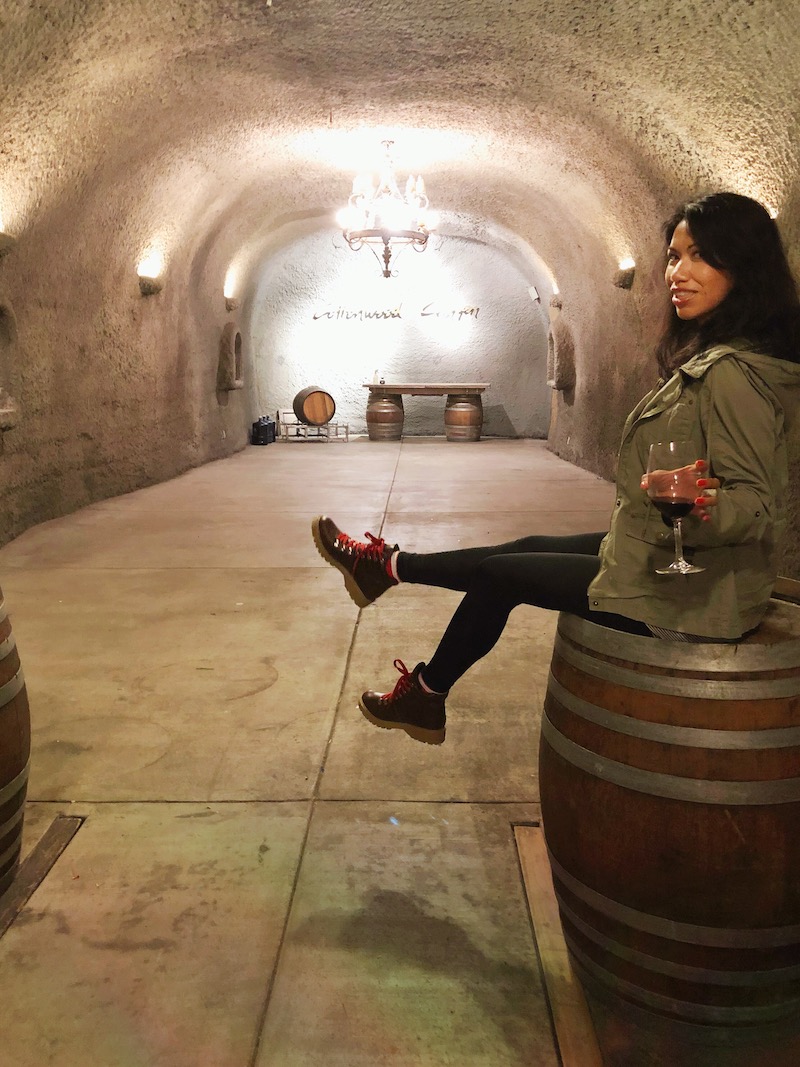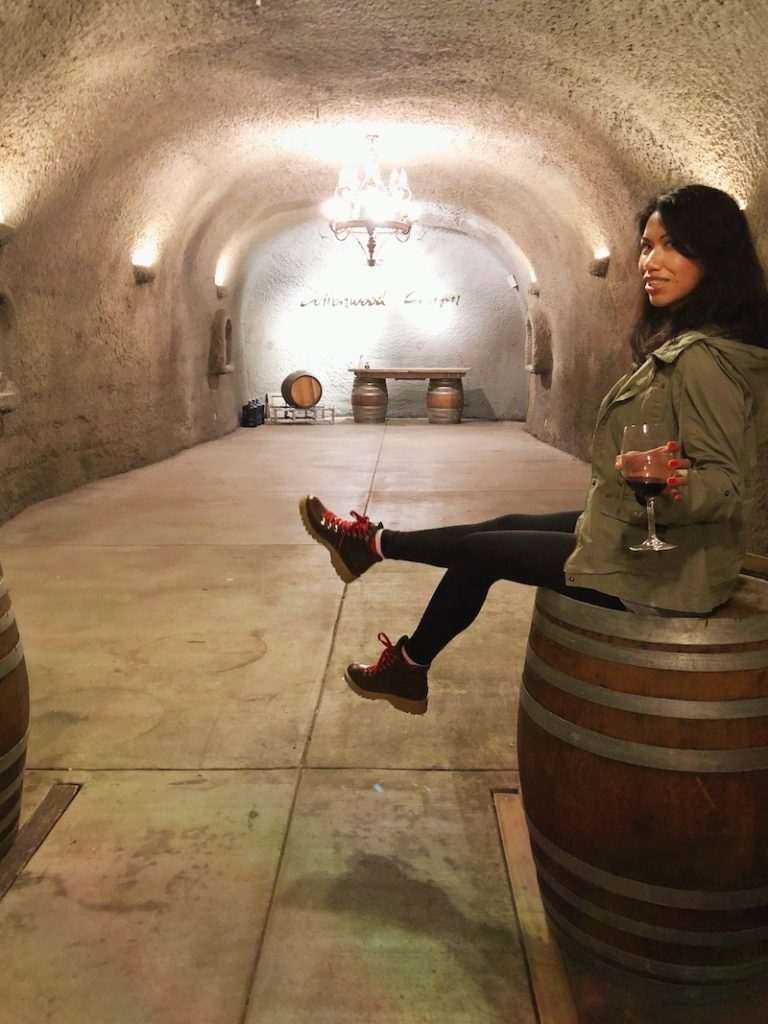 Pismo Beach Pier
We drove up to Pismo Beach Pier before driving home. A stop at Surfside Donuts made it even more perfect as a breakfast stop. We walked down to the end of the pier, past the fishermen and the seagulls and checked out the surfers while we devoured our specialty donuts and hot drinks.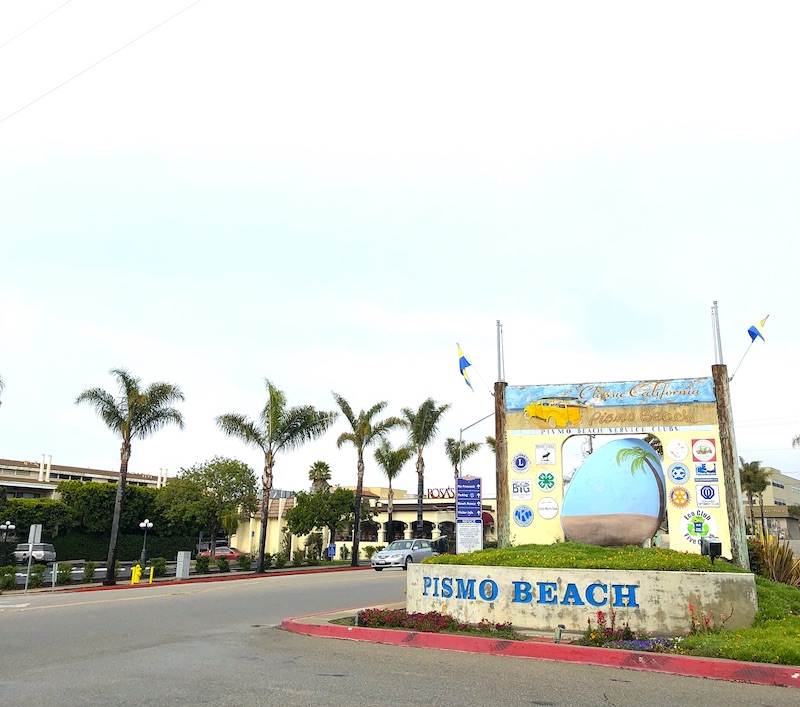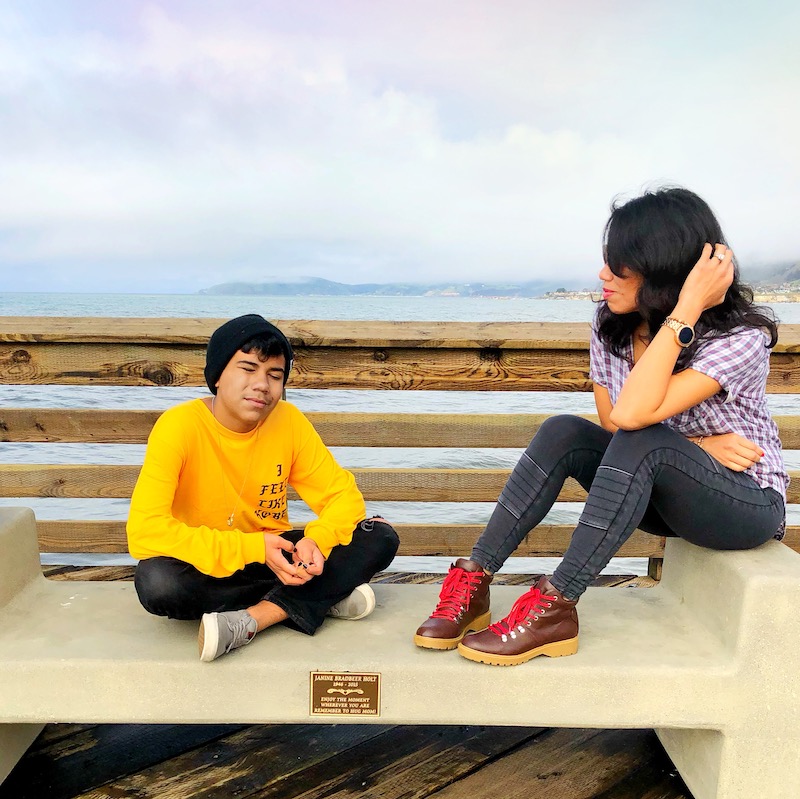 We spent about a day and a half discovering Santa Maria Valley and it just wasn't enough time. We can't wait to drive back up and visit the town of Guadalupe a bit more (it's a super cute spot!), try more eateries, go down to the dunes and stay a little longer at Pismo Beach. There's so much to see and do, and thankfully, it's only a few hours away.
Originally published on July 14, 2019. Last Updated on July 14, 2019 by Pattie Cordova