Just a few miles north of Los Angeles is Carpinteria, a small smoke-free beach town where neighbors know one another, a trip to the beach is a daily occurrence and the small town feel is ever present. We loved our stay so much that we pulled together a handful of our favorite family-friendly things to do in Carpinteria!
Thinking of heading out to Carpinteria? Pin the image below for easy reference!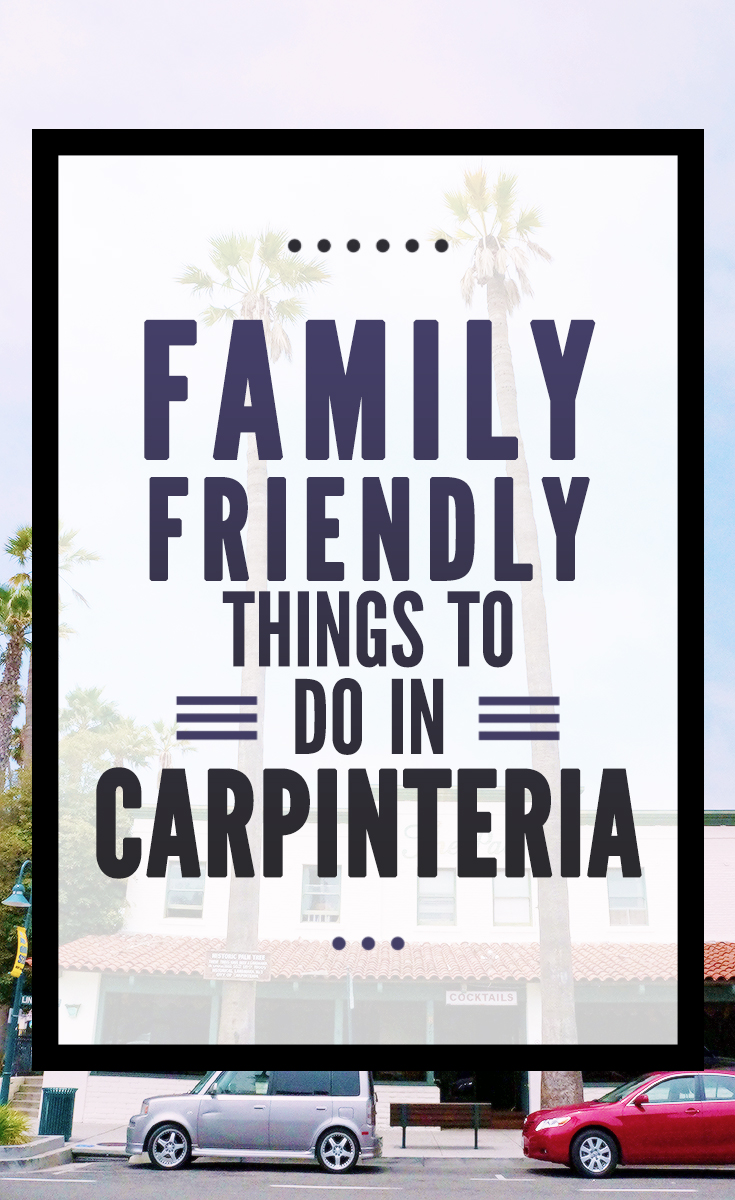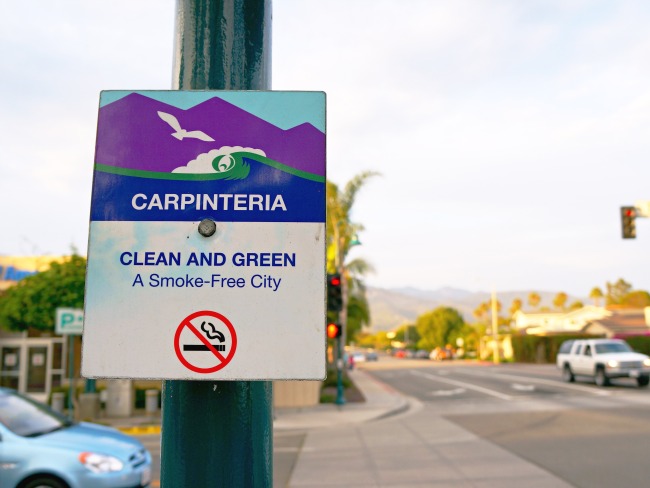 Things to do in Carpinteria
We spent a couple of days in Carpinteria with the kids (then ages 7 and 4) and we had a blast walking around every day, discovering new spots, and learning more about this city that is just a ten minute car ride from Santa Barbara. Make note that if you plan on staying at the campground during the Summer, I highly recommend that you make your reservations early. There's also plenty of condos and hotels available to families. The condos near the beach are at least a couple hundred dollars, and those will usually book up quick during the Summer too.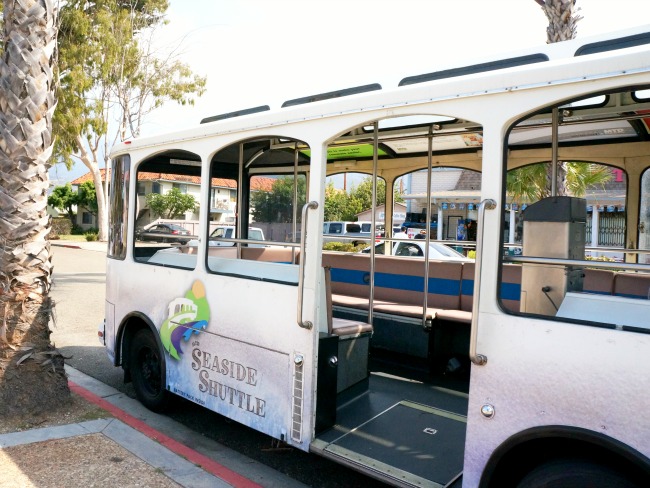 We stayed at the Best Western, located at the north end of Carpinteria. The hotel is also on the Seaside Shuttle route that for just 50 cents, took us into Downtown Carpinteria every day where we had hours of playtime at the beach, devoured more ice cream that we should have, and discovered new favorite spots.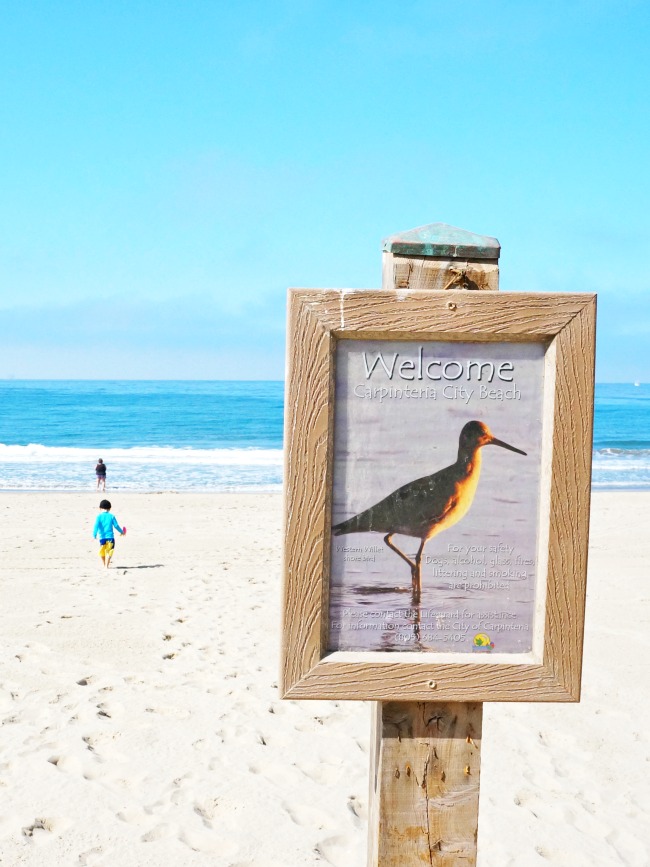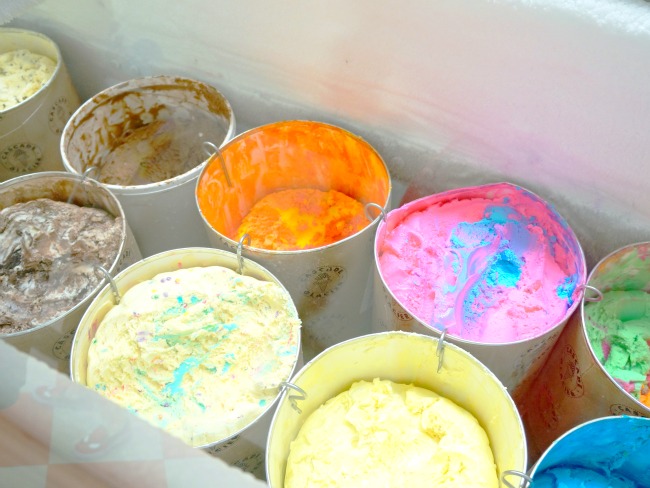 Our one daily must-do was Carpinteria City Beach. It's dubbed as the "world's safest beach" due to its wide sandy shore and calm waters. Restrooms are readily accessible, parking is only $8 and has some of the best views of the Pacific Ocean both in the morning and in the evening.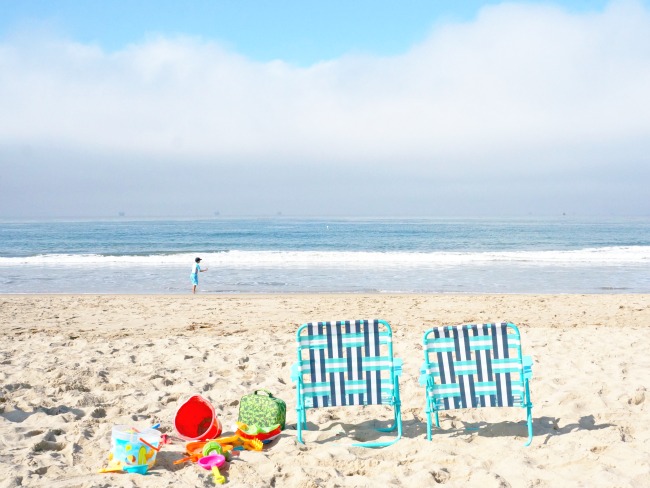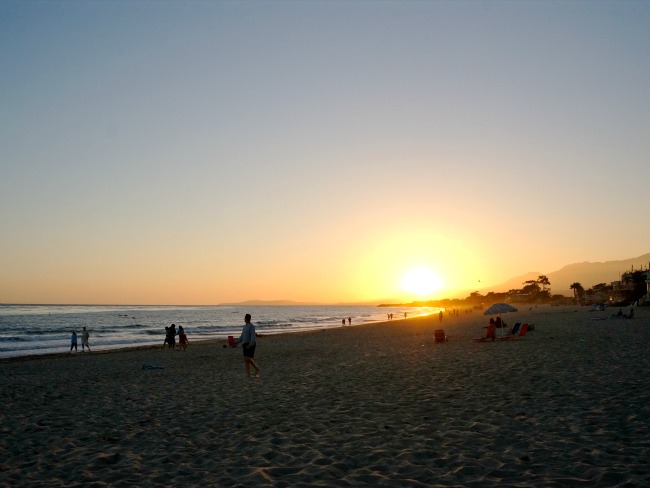 Carpinteria City Beach is located at the very end of Linden Avenue. Perhaps one of Carpinteria's most popular streets because of its close proximity to parks, eateries and the Carpinteria State Beach Park campground. On Linden Avenue, you'll find some of our favorite recommendations including The Spot – a burger joint that has been serving up some of the best milkshakes and burgers for over 90 years.
We picked up our order from The Spot (a vegetarian burger with fries and a milkshake – classic!) and walked across the street to the Tomol Interpretative Play Area. This play area is relatively new and it's located adjacent to the campground.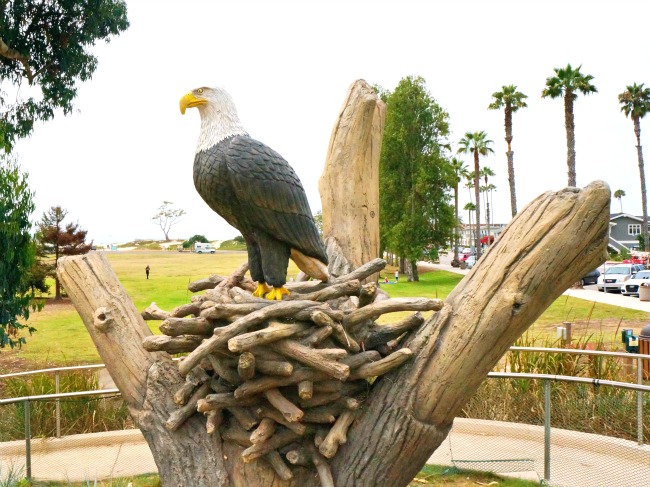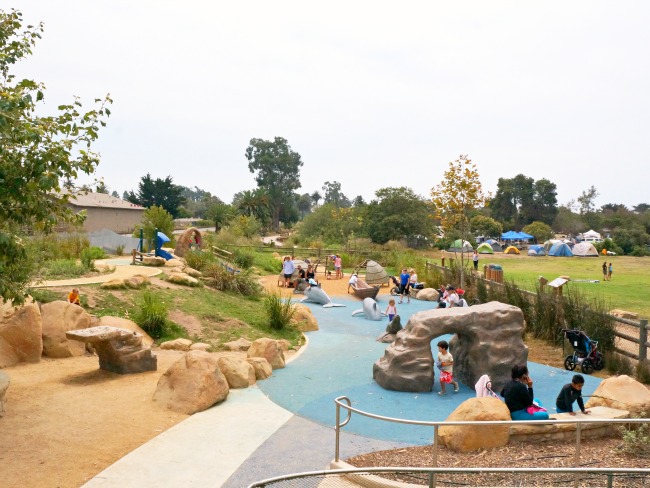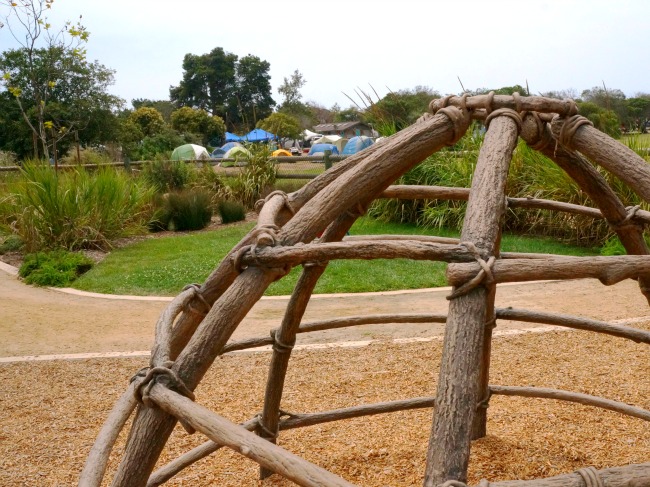 It was so much fun to hang out with the kids at the play area as we went up bridges, crawled through tunnels and went down funky slides. It's very nature-oriented and we took the time to check out all the great details like the tracks on the ground and statues throughout the play area.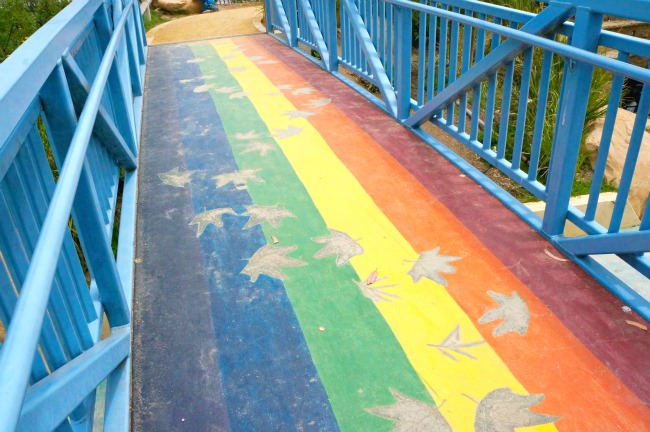 Behind the play area is a path that leads you behind the campground and into something almost like a nature preserve. There's a lot of greenery, plants, rocks, etcetera that the kids love to check out. Benches are sprinkled throughout the walkway to give parents, and kids, a chance to stop and just relax for a bit. The end of the path leads you onto the beach.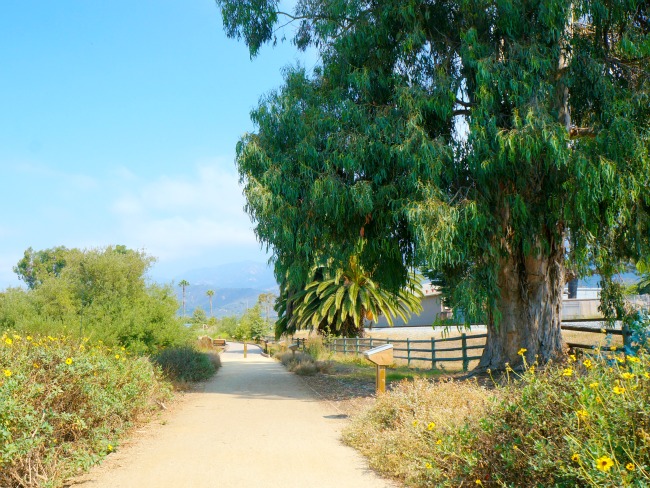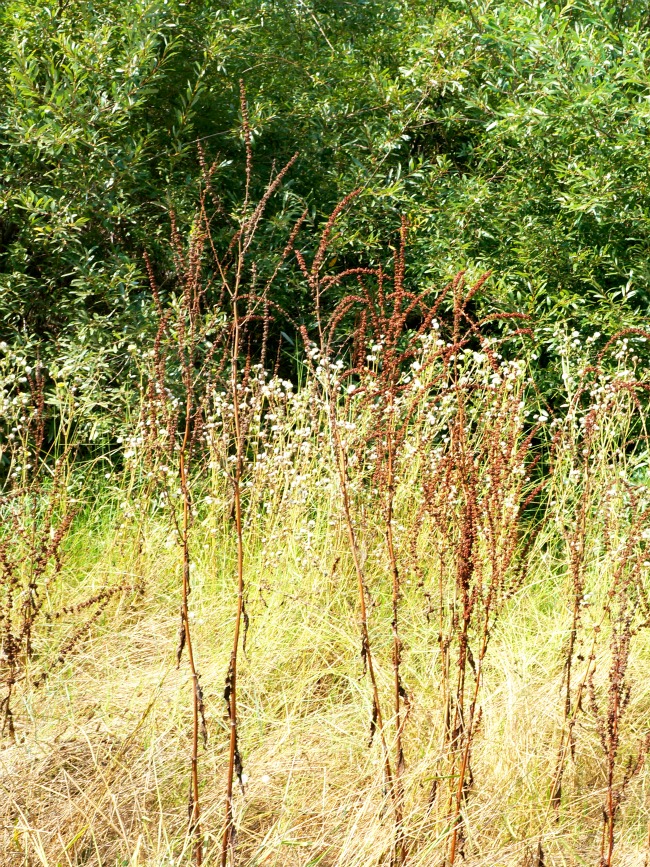 When we weren't at the beach or at the play area, we were checking out the coolest little candy shop, Robitaille's Candies, and watching the candy makers create colorful candy that we would later purchase along with some peanut brittle, taffy, PEZ dispensers and gummy bears. We also quickly learned that Carpinteria has some really delicious Mexican food.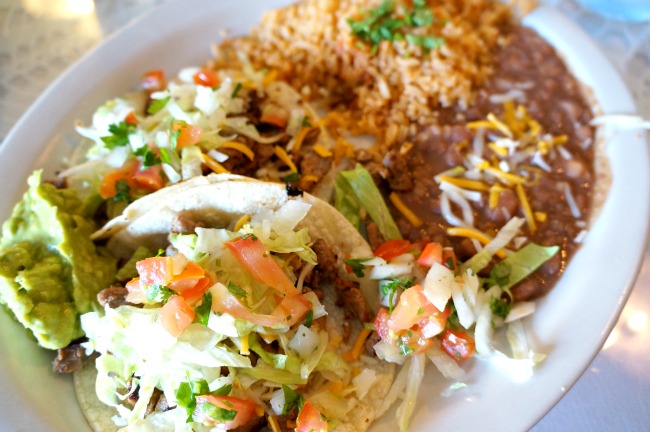 We tried a few spots, but Oaxaca Fresh Mexican Grill was our favorite. They had great service and their food selection was great. Their portions are decent, and the vegetarian tostada is so delicious.
On one of our afternoons, we took the Seaside Shuttle deeper into town and jumped off when we came close to Saint Joseph's Resale Shop. We're always on the lookout for fun, quirky and cute things that we can bring home as mementos, and thrift stores and antique shops are always our go-to. This particular resale shop came recommended to us by the shuttle driver, and it did not disappoint. We walked away with toys, books and dishes that will come in handy later in our food photo shoots.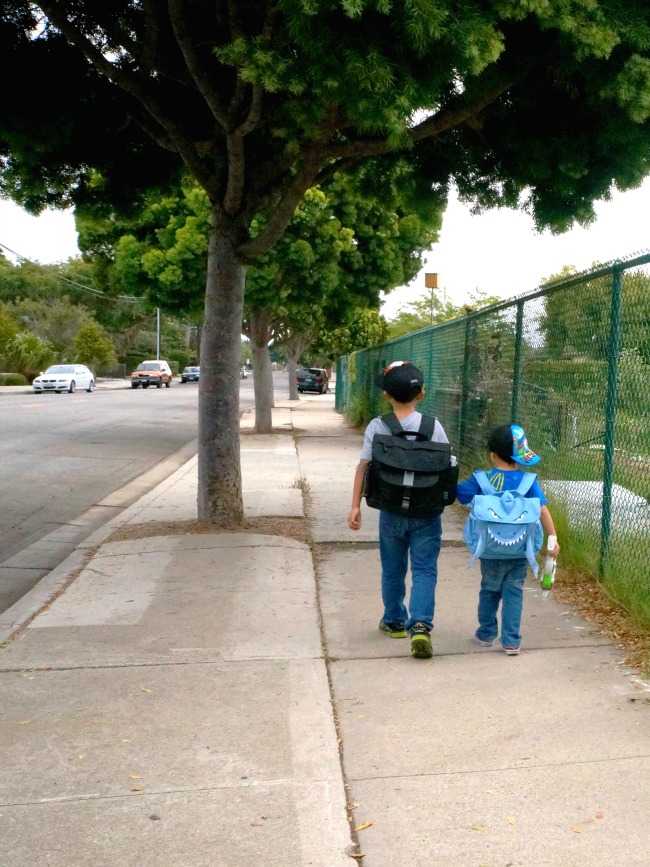 Just a few days in Carpinteria is not enough to fully explore the town. While we stopped and saw the historic palm trees, we did miss a few other notable landmarks like the Salt Marsh Nature Park, the Carpinteria Museum of History and everything on Santa Claus Lane. There's so much to see in that town that we'll have to make plans to return soon.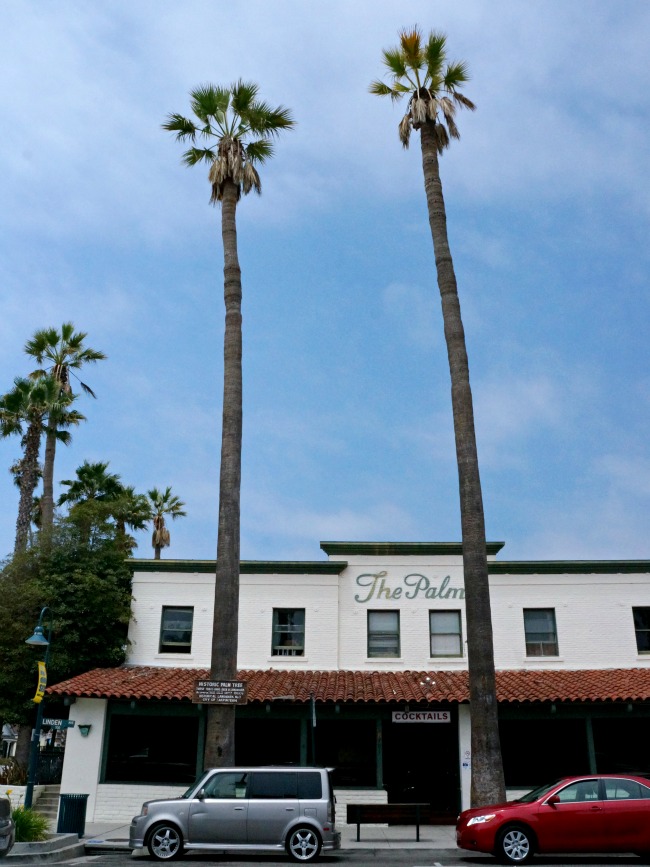 Next times we may even take the Amtrak train into the city! I can just imagine how gorgeous the scenery would looking out window as we ride along the Pacific coast.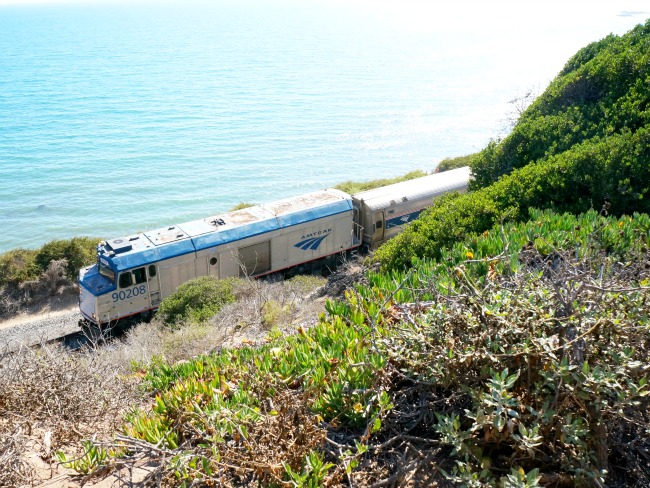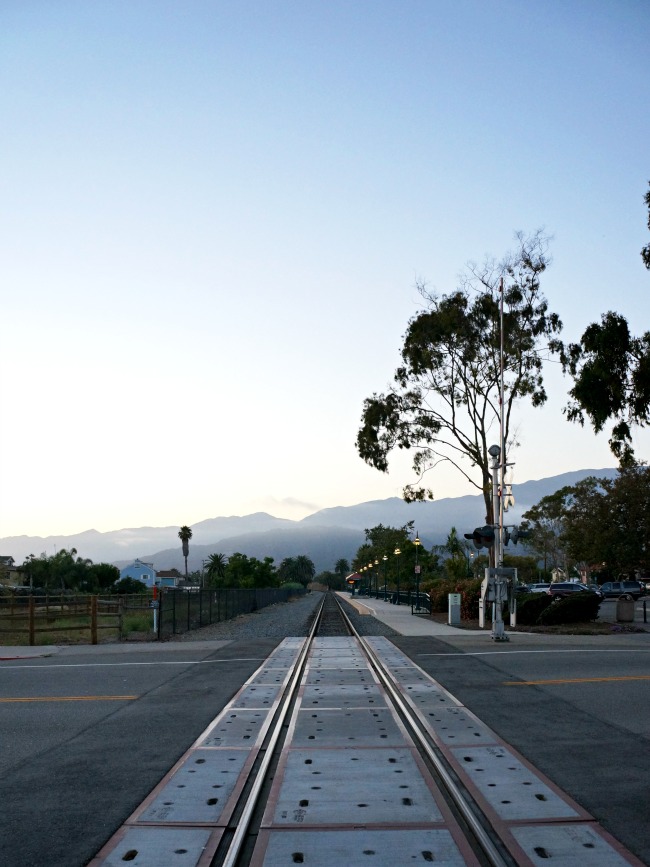 Carpinteria is the perfect little beach town that has a lot of family-friendly events and activities throughout the year. This destination spot makes it the perfect getaway for families with young children, especially families who like a laid-back atmosphere. If you're a fan of the city, I would love to hear about your favorite spot in the city – leave a comment below and we'll check it out!
Visit CarpinteriaChamber.org/welcome-to-carpinteria to learn more about the city.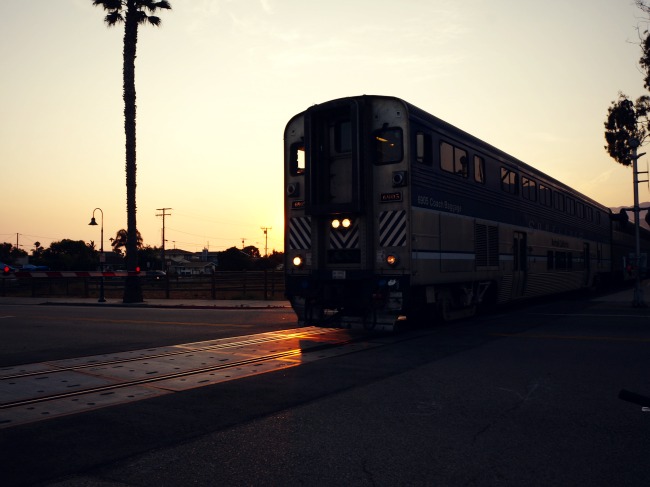 Originally published on January 31, 2016. Last Updated on May 21, 2019 by Pattie Cordova