Taking my kids to museums always makes me a bit shaky. I hate spending my time saying, "Don't touch that" or "Put that back." It isn't much fun for me or the kids. When I first took my kids years ago to the Bowers Kidseum in Santa Ana, I was on edge. As soon as we walked in the kids ran and started touching everything. I was about to start on my mommy rants when I read the "Touch Gently" signs. I think I had to do a double read to make sure I was reading that correctly. A museum where they can actually touch everything is "Awesome"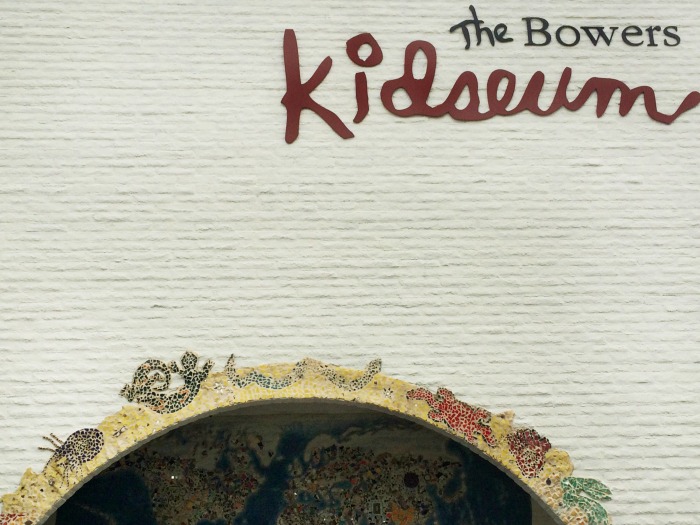 The Bowers Kidseum is a cultural class for kids. Many of the exhibits feature clothing, languages, and instruments from different parts of the world. Kids can explore cultures through the various exhibits and art activities found here. Your child won't need to visit China to try out a native Chinese dress, or know hieroglyphics to write out their name using its symbols.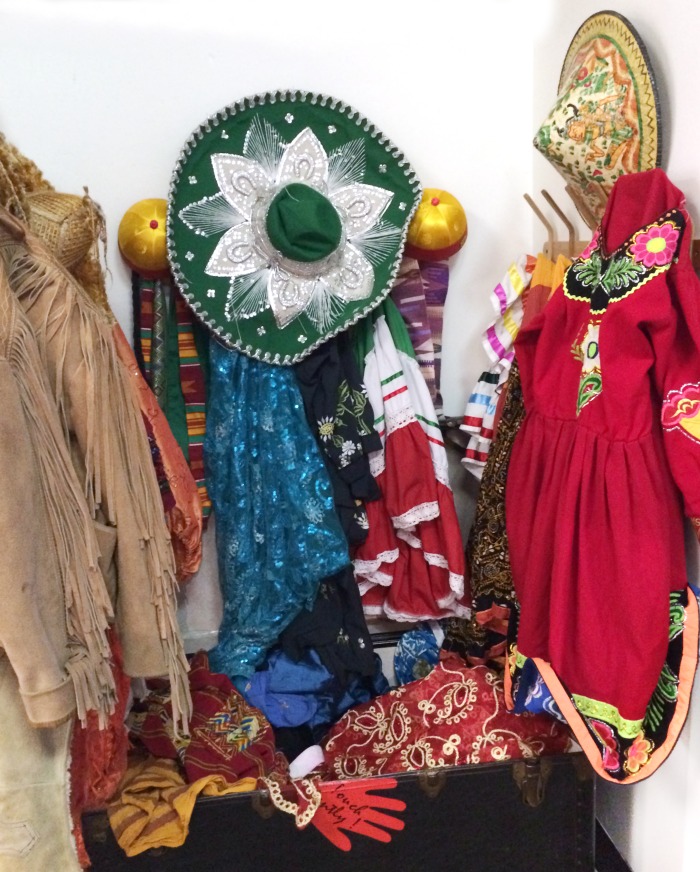 My kids enjoyed the instrument section the most since they were able to play on drums from various Native American Indians tribes, and from other countries. Even though, in all honesty, they just liked drumming as loud as they could. This is the best part of Kidseum, that they are having fun while learning.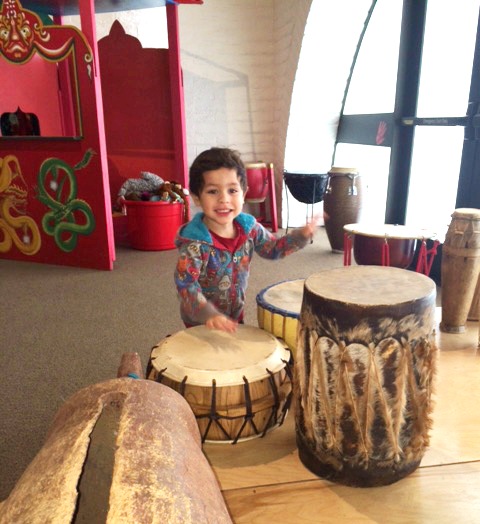 Kidseum 20th Anniversary Grand Reopening
The Bowers Kidseum has recently undergone renovations, added more exhibits and made it more interactive. Some of the new exhibits include the Glow Cave. A glow-in-the-dark room where kids can make mask or cave paintings using glow in the dark paint.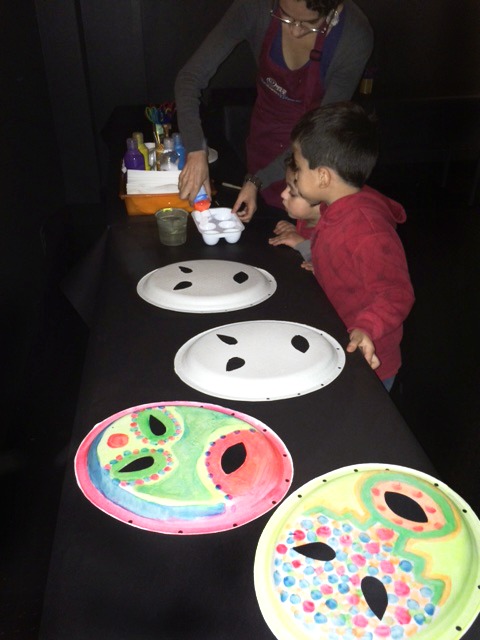 Another fun addition is the Time Machine. A green screen where kids can put on clothes from all over the world while the background changes from the pyramids to Stonehenge. My tech savvy four year old loved the interactive tables – touch tables where they could play games according to their ages. All of these hands on activities are included in the admission price as well as arts and crafts in the Art Studio.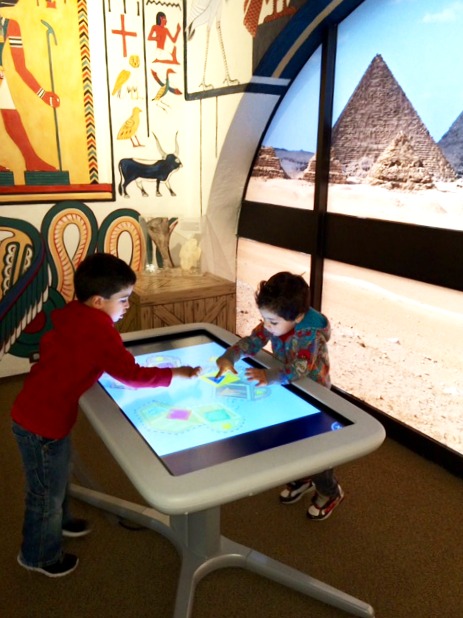 Visit Bowers Kidseum for FREE every first Sunday of the month thanks to Target and their Target Free Days program. This also includes admission to Bowers Museum, which is just down the street from the Kidseum. If you live in Santa Ana, California, you can also get in free to the Bowers and Kidseum EVERY Sunday for FREE.
We love Bowers Kidseum because it is a fun interactive museum for kids where learning and fun meet, and we're sure your family will love it too.
Kidseum
1802 N. Main Street
Santa Ana, CA 92706
714.480.1520
Kidseum General Admission
Ages 2 and Up: $6
Under 2/Members: Free
Adult free admission with current Bowers Museum ticket stub
PHOTO CREDIT // ALMA PEDROZA
[disclaim]Contributors of LivingMiVidaLoca.com receive products, compensation and/or complimentary/discounted services to facilitate posts. All thoughts and ideas remain the reviewer's own.[/disclaim]
Originally published on December 7, 2014. Last Updated on September 22, 2019 by Pattie Cordova