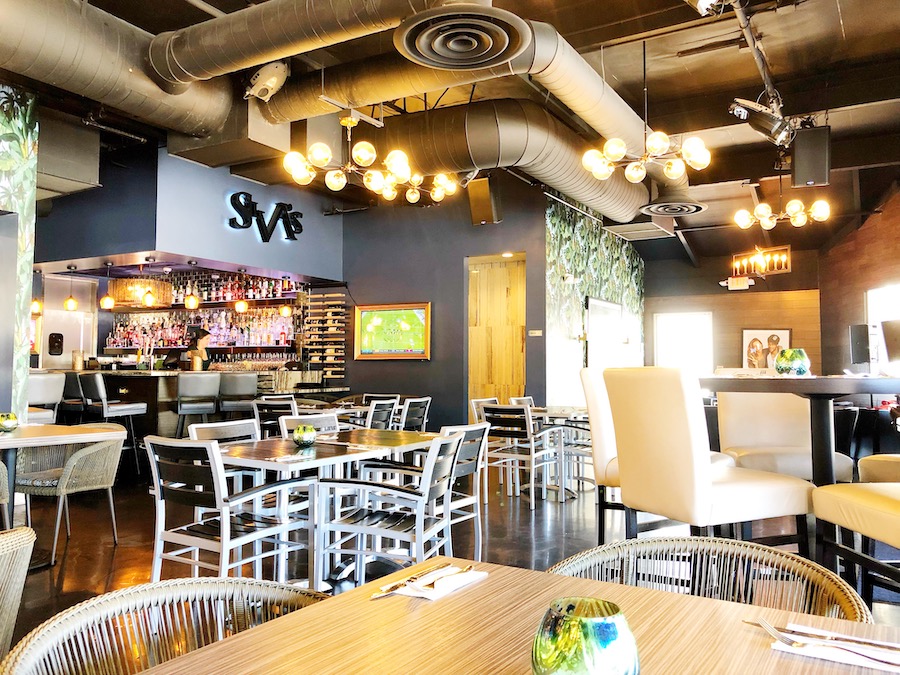 We were invited by Silva's Fresh Eatery and Churrascaria in Santa Ana to stop by and have lunch over the weekend. The chiclets had this type of Brazilian food last time we were in Los Cabos, but never locally… and it was also the first time the Hubster had had it as well. A quick Yelp search let us know that it was family-friendly and kid-friendly, so we said yes and off we went.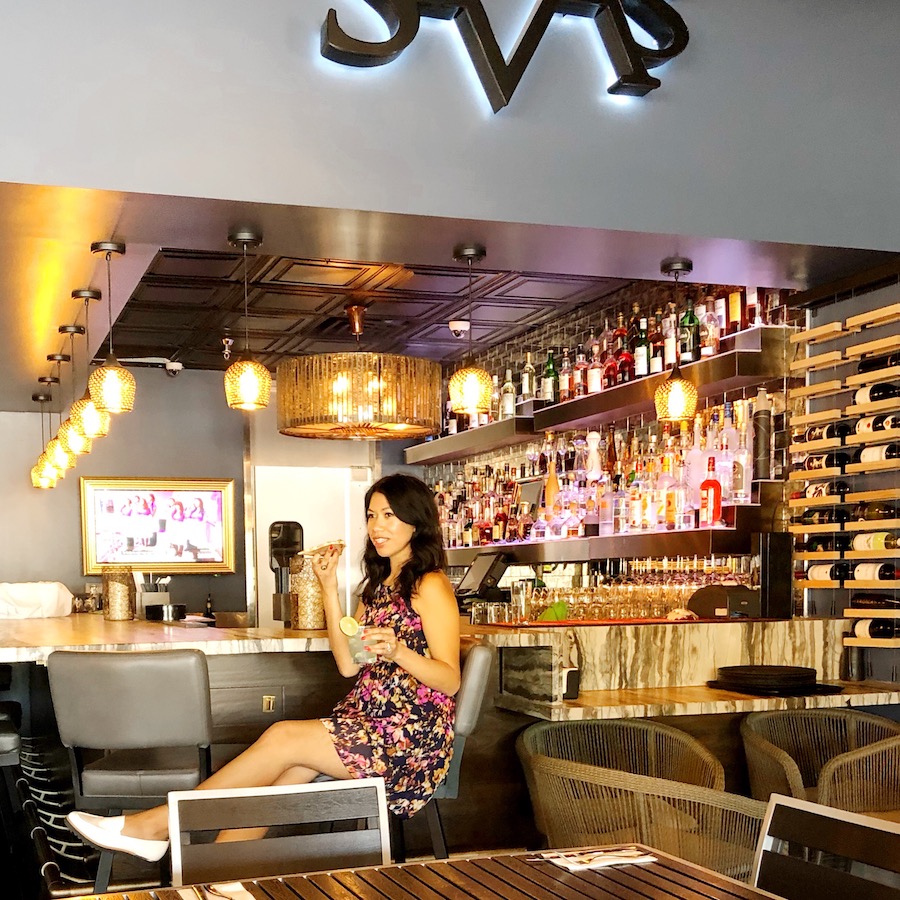 Silva's Fresh Eatery and Churrascaria
Silva's prides themselves on being fresh, organic and vibrantly flavored. This Brazilian food restaurant in Orange County was inspired by their Brazilian culinary history and serve the finest quality meats at their Churrascaria. They also offer a weekly power lunch (available Monday through Friday from 11:30 a.m. – 2 p.m.) and a Happy Hour (available Monday through Thursday from 4 p.m. – 7 p.m.).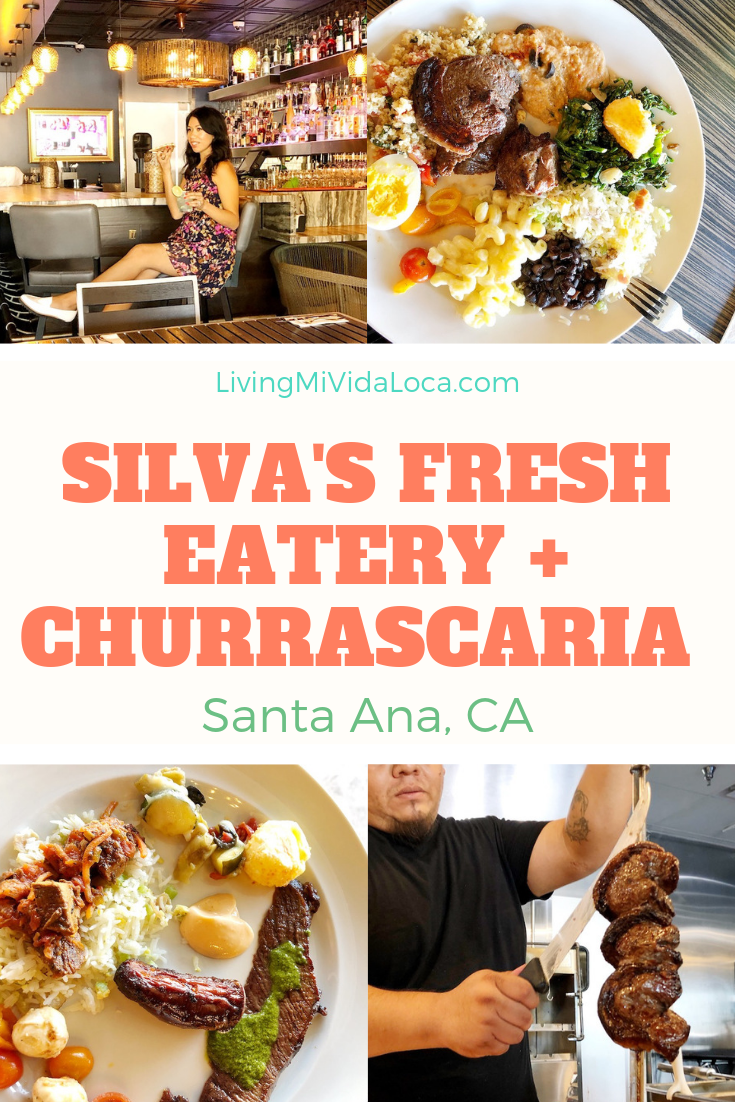 Handcrafted Brazilian Cocktails
I love a good cocktail so when I walked into the restaurant I was very happy to see that their gorgeous bar was stocked with premium liquor. I went for the "Silva's Traditional Caipirinha" made with Leblon Cachaça rum, pure cane sugar and fresh lime. For $13, this cocktail definitely tasted top shelf. A quick happy hour stop here after work would be a great break in the week.
Happy Hour at Silva's Fresh Eatery runs Monday through Thursday from 4 p.m. – 7 p.m. and many cocktails, beers and wines are half priced – including the Traditional Caipirinha.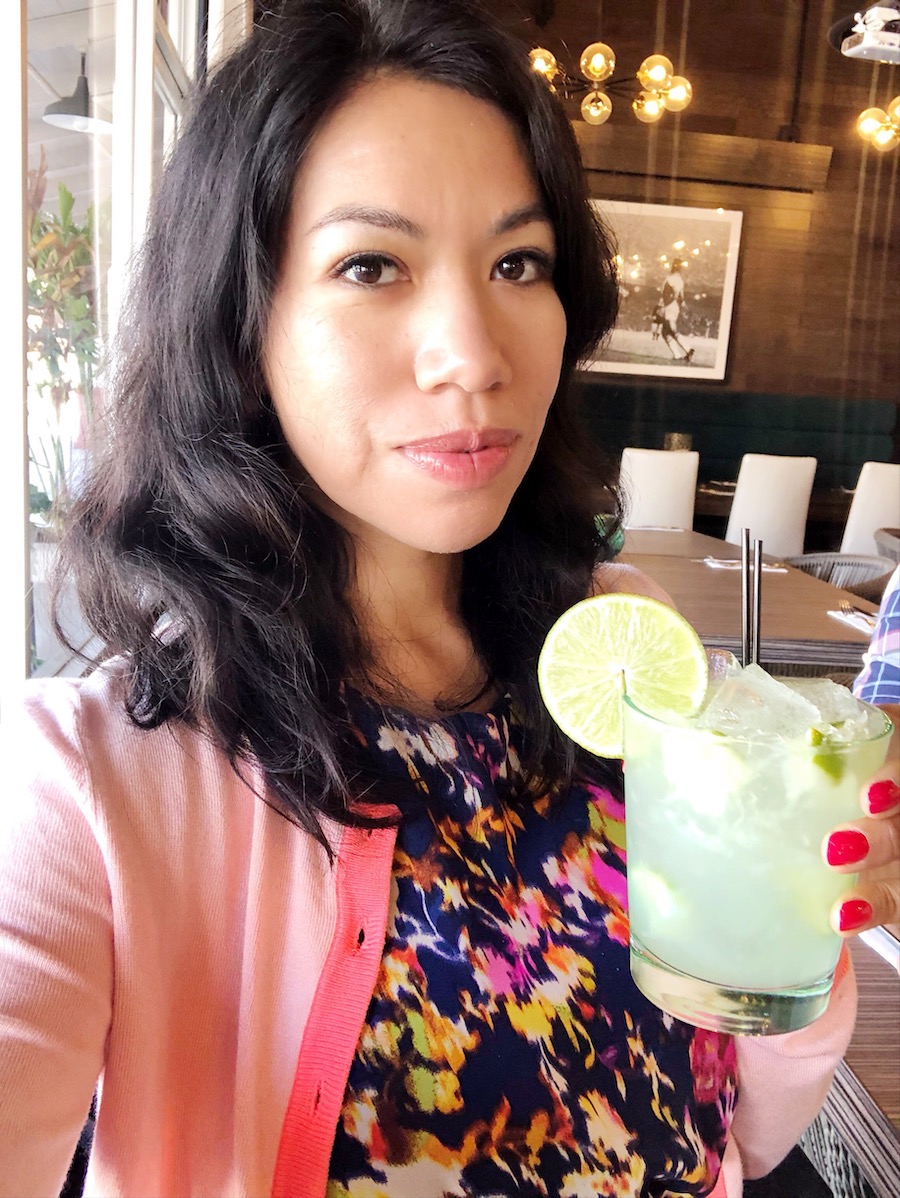 All-You-Can-Eat Brazilian Food at Silva's Fresh Eatery
Service at Silva's Fresh Eatery and Churrascaria is easy. You'll check in and they'll seat you. There is also patio seating if that's your preference. Once seated, the server will hand your a menu and take your drink order (they have the Coca-Cola Freestyle machine).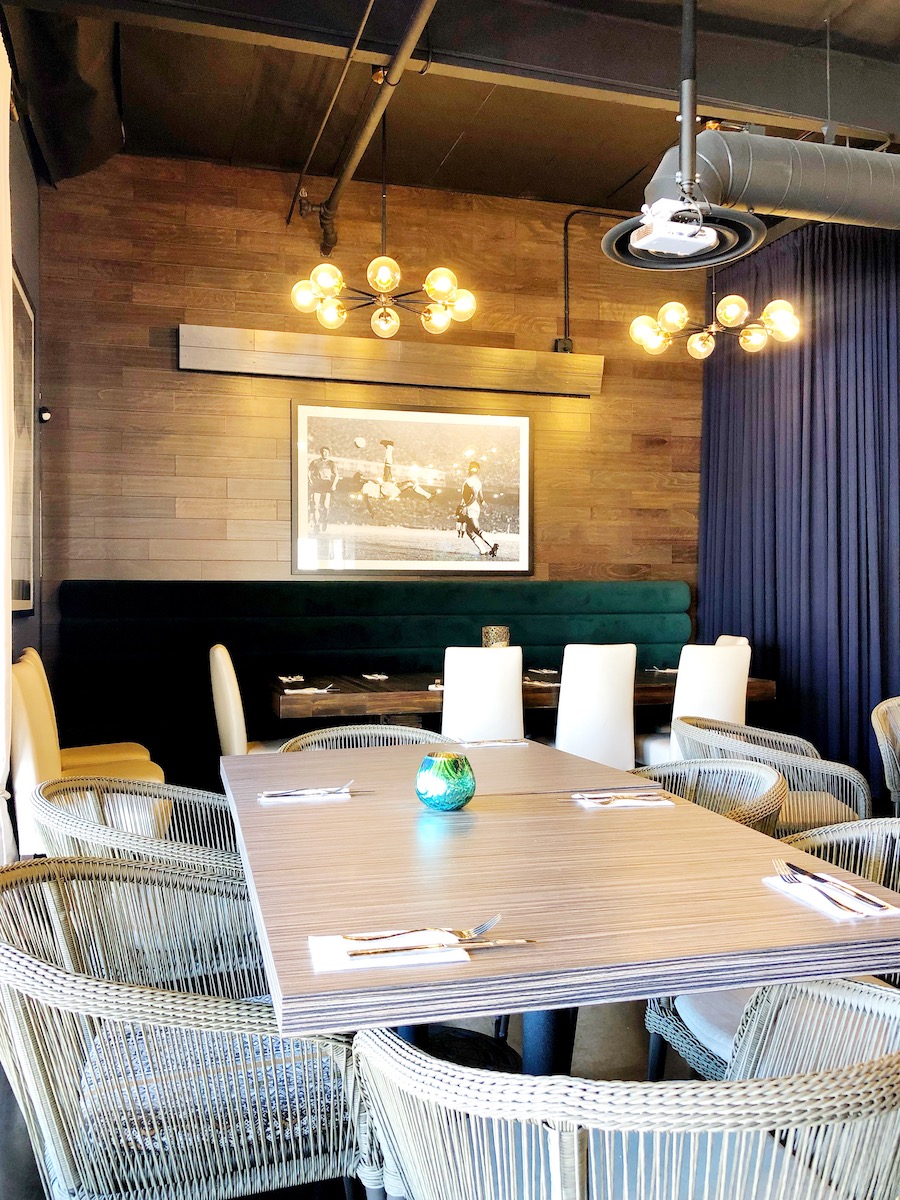 Check out the appetizers if you want to relax before getting your entrees. We ordered the Silva's Appetizer Sampler ($18) that included Esfirra, Proscuitto & Cheese Roll, Kibbeh and Coxinha de Frango as well as their Cheese Bianco pizza ($14.95) with fresh mozzarella fiore di latte, provolone, parmesan, and Romano with Genovese Basil.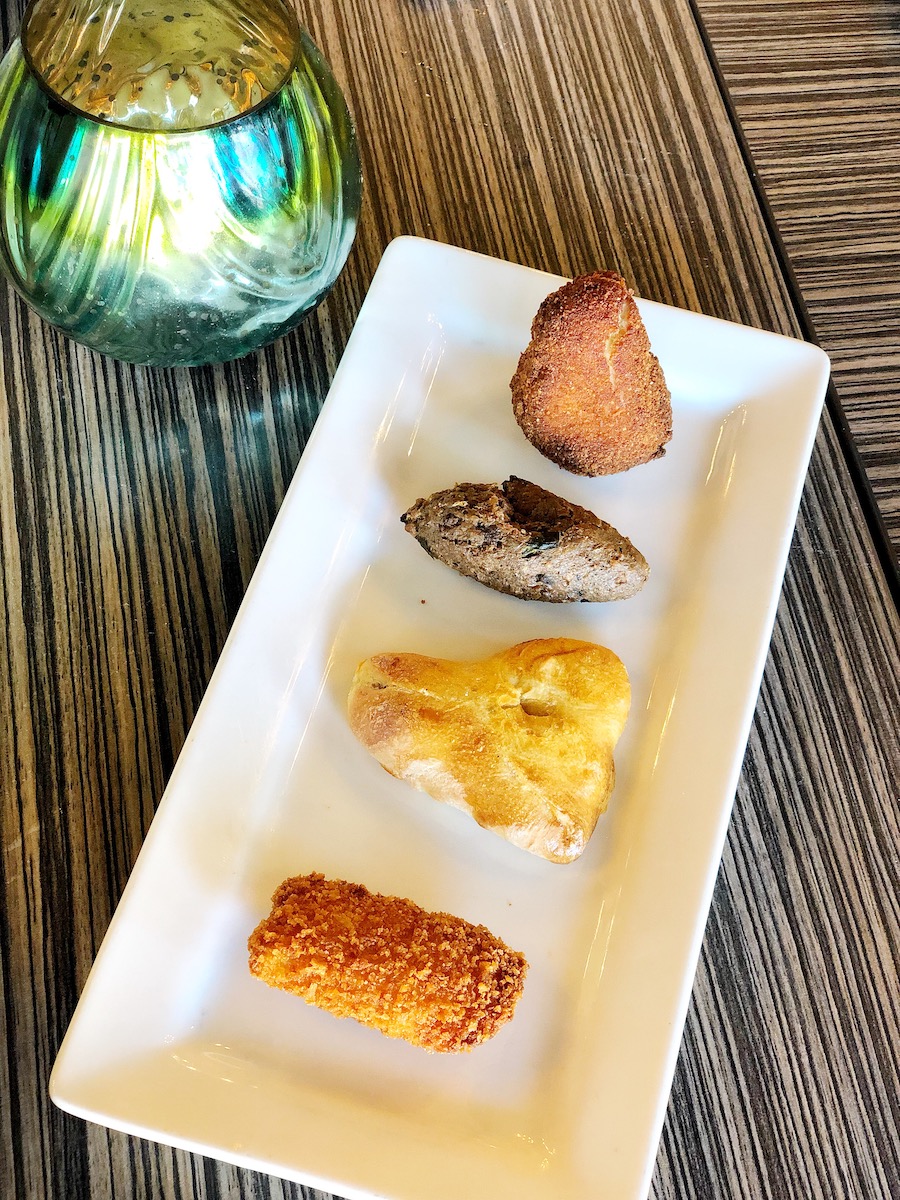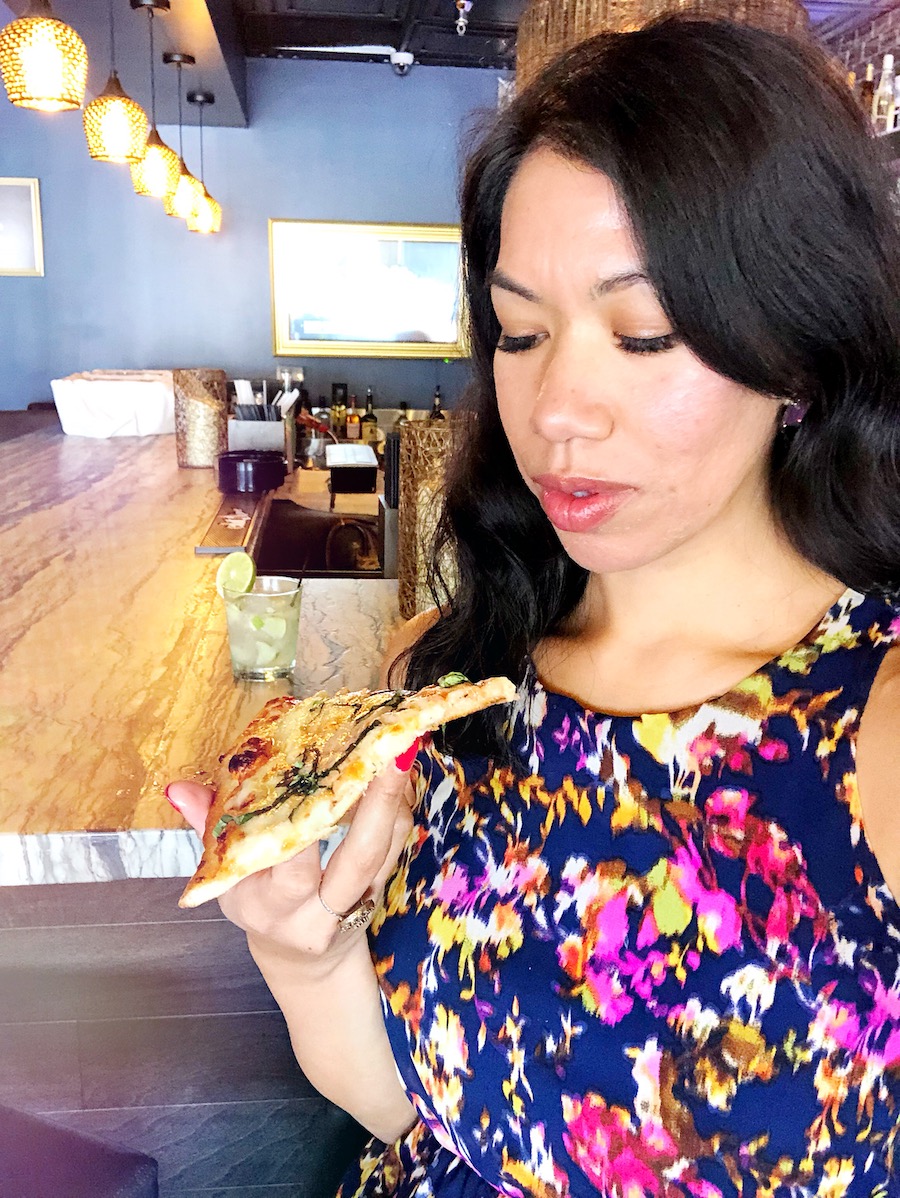 After you're seated, you're then free to get up and get your plate. White plates are organized at one end and you'll go through their all-you-can-eat Brazilian food options including a variety of their specialty and seasonal sides.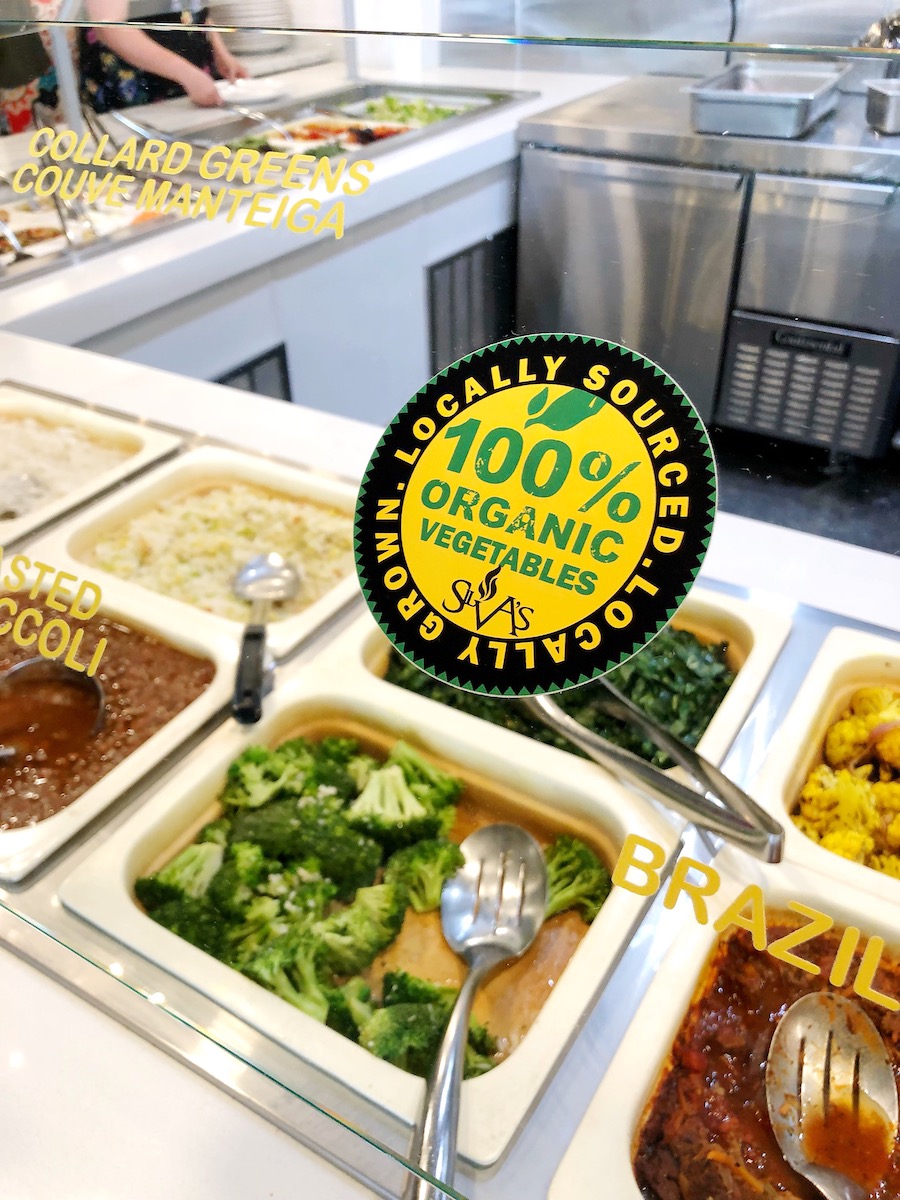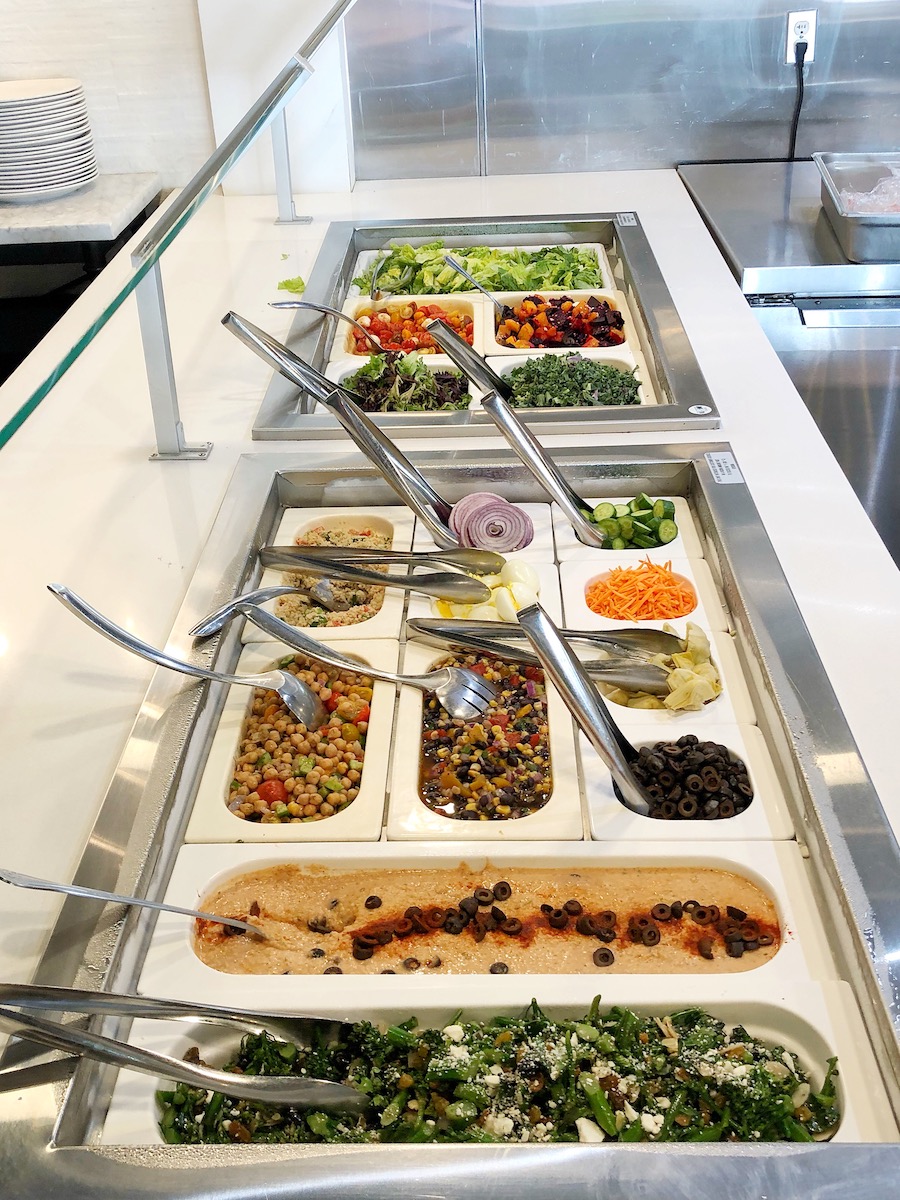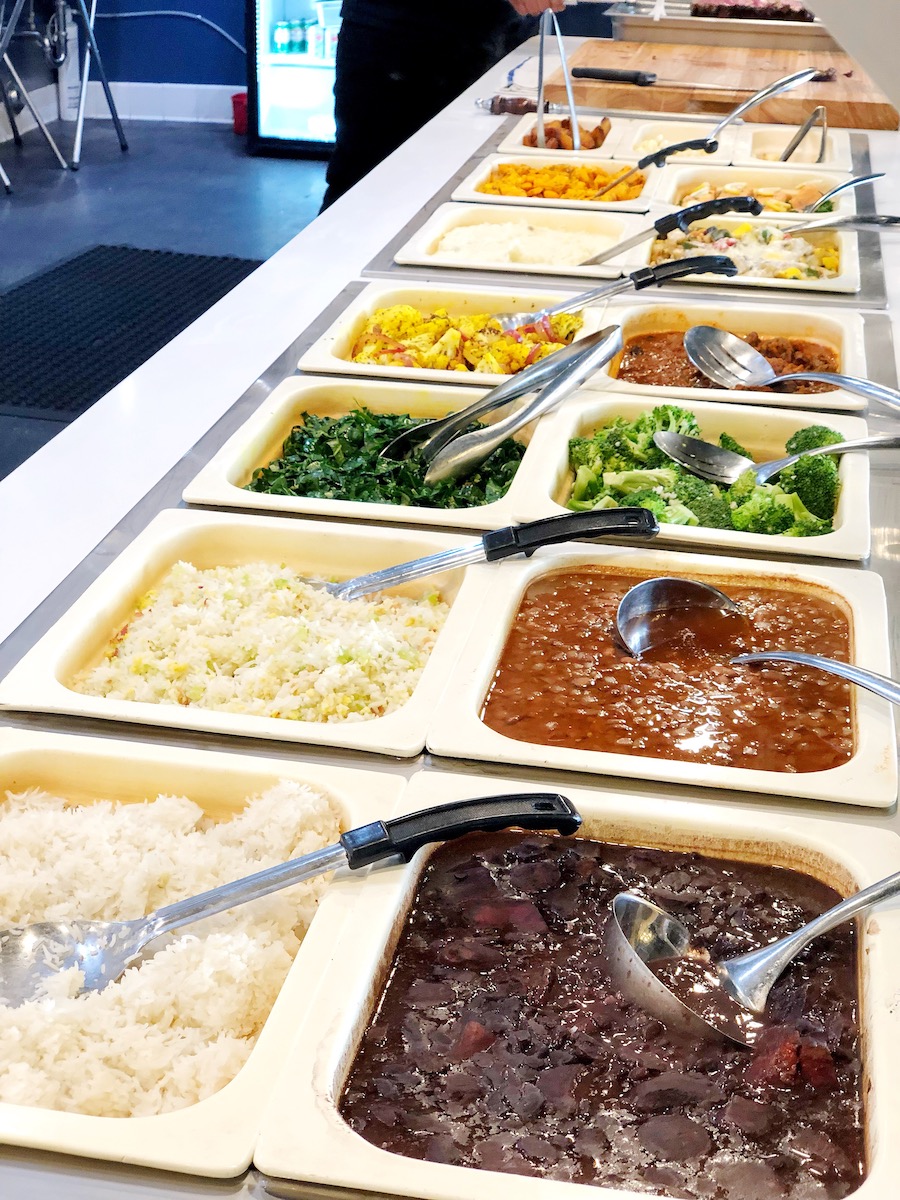 Your next stop is the Brazilian steakhouse part where you'll be able to choose from their different meat varieties, including their beef that they prepare "The Gaucho Way" – slow cooked in their churrascaria.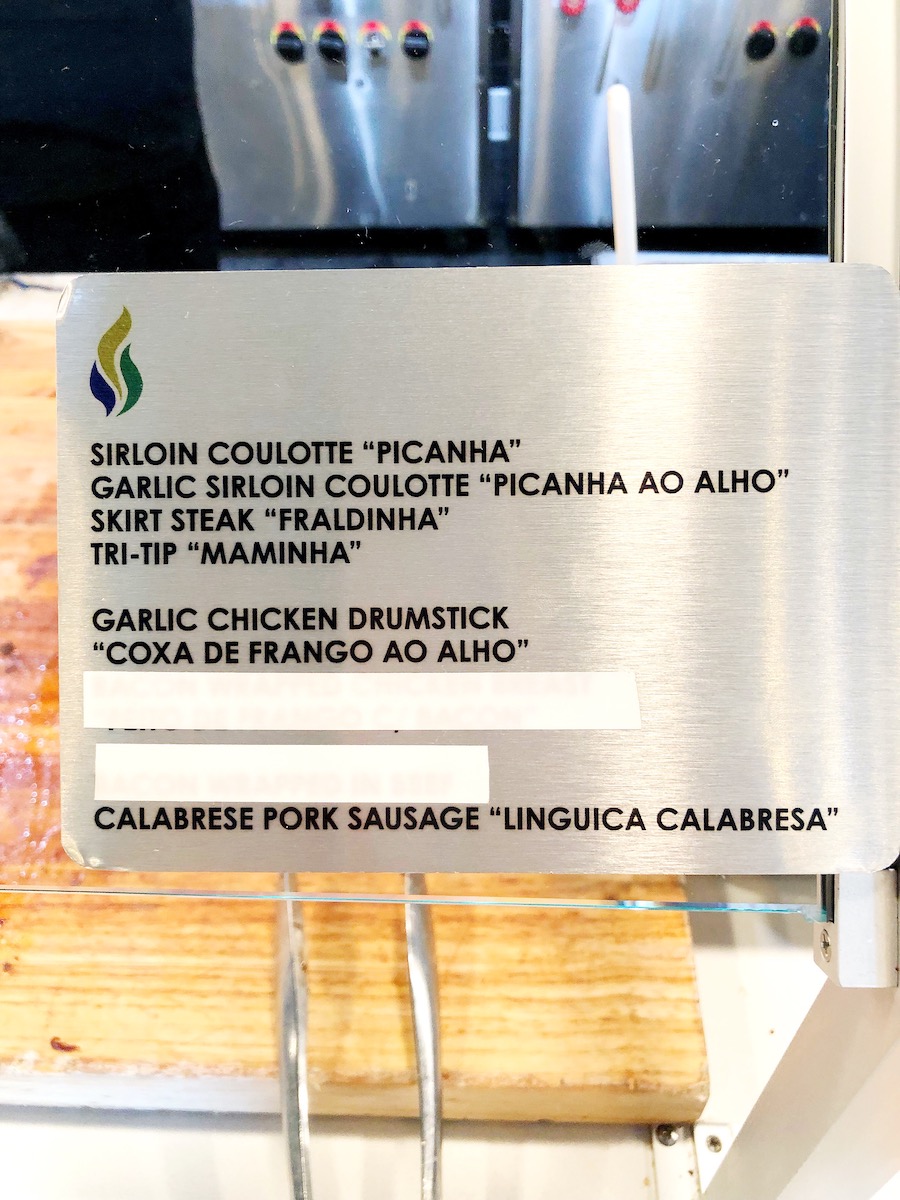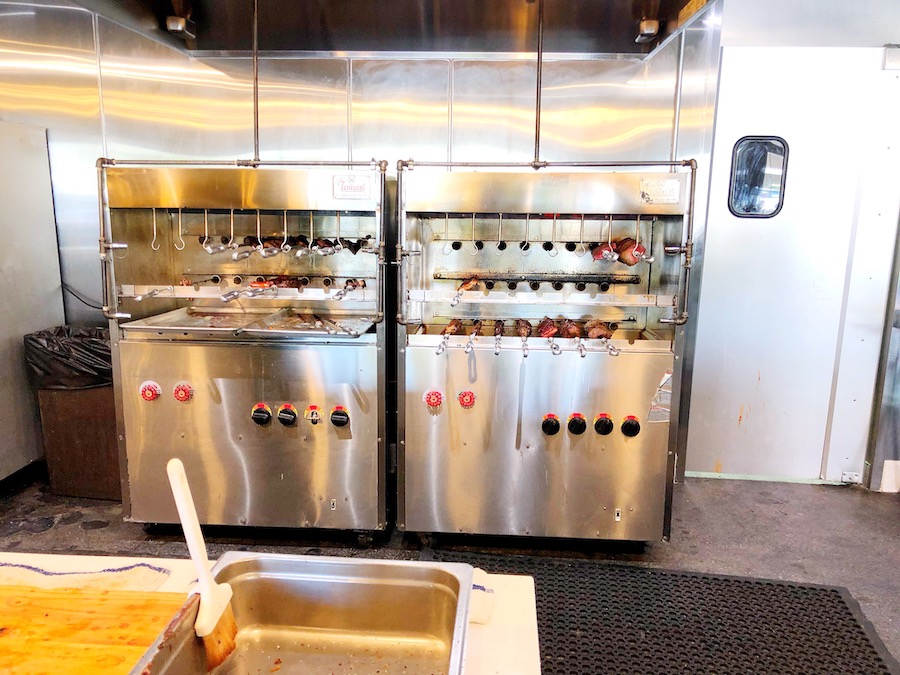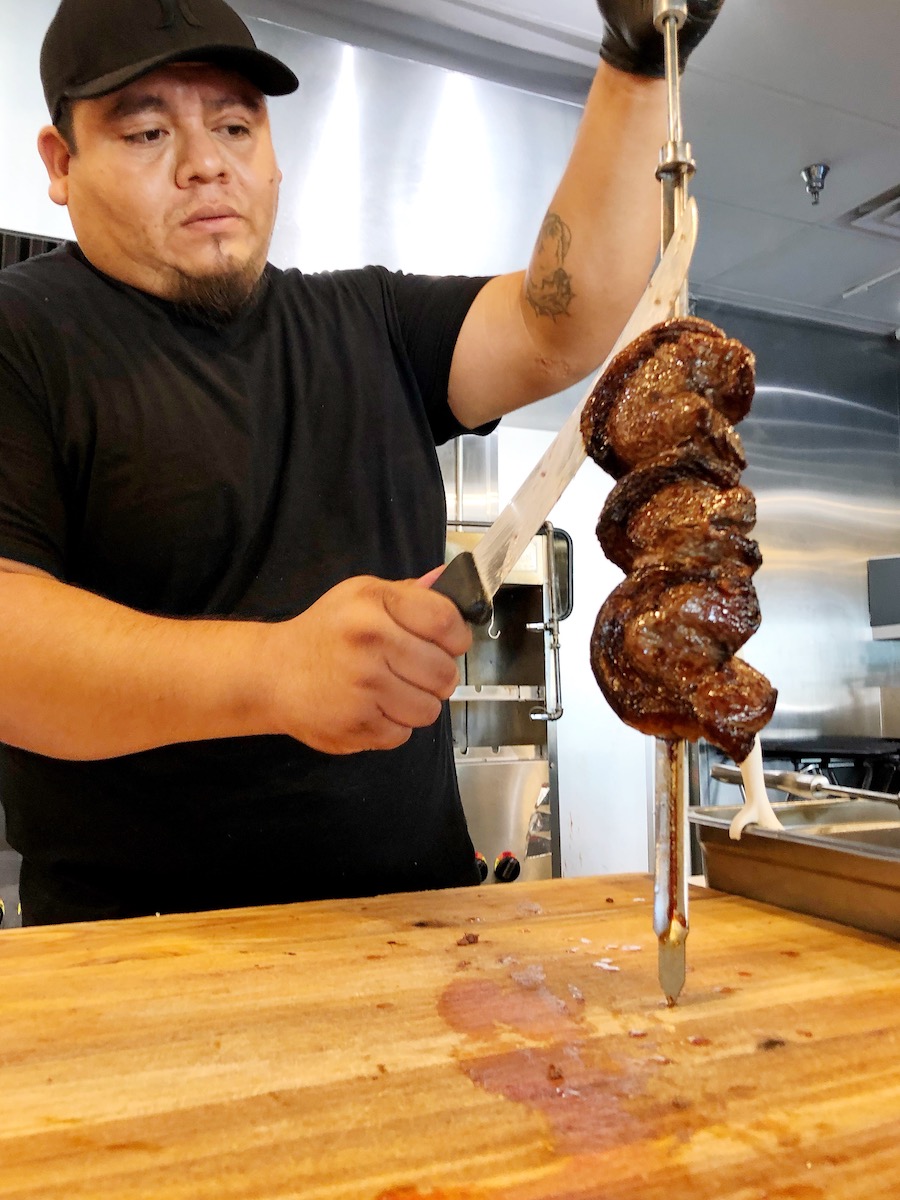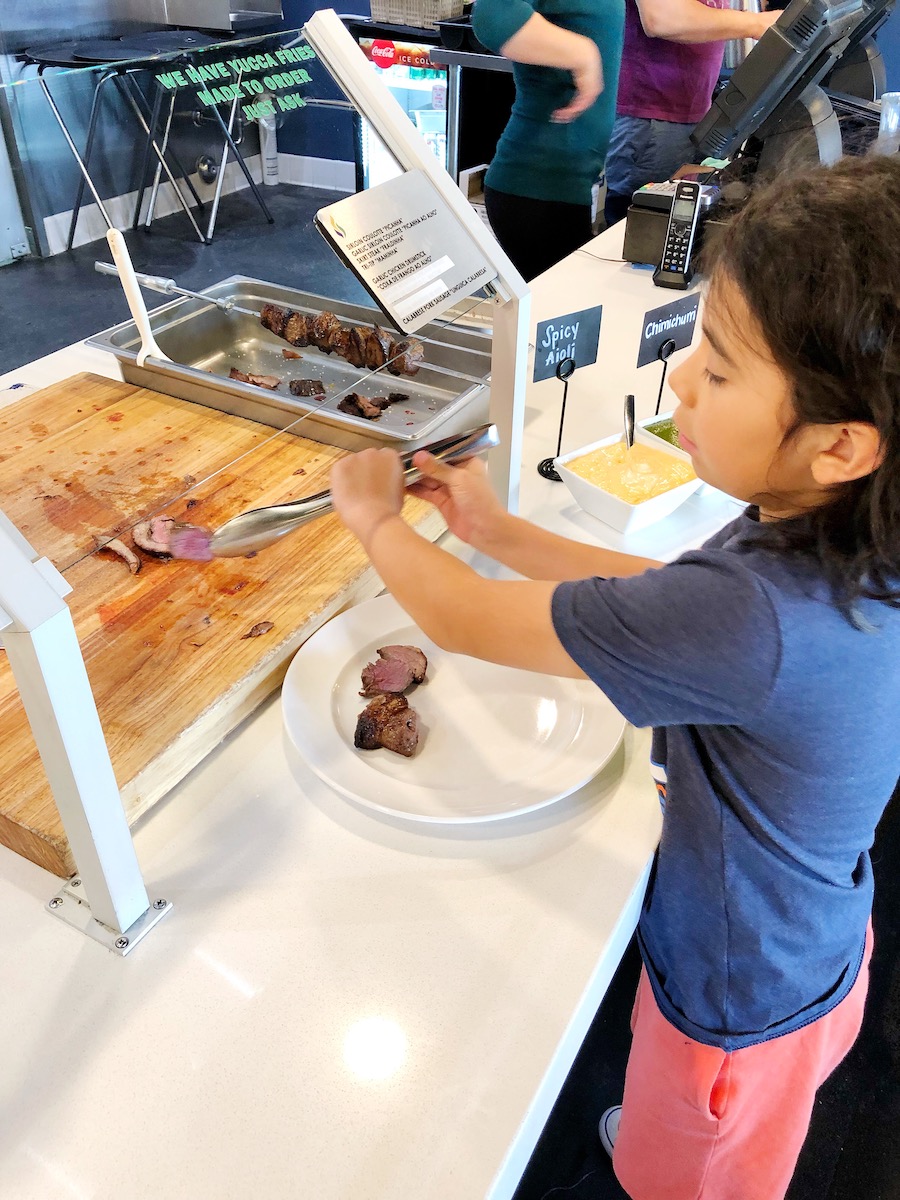 Next to the cutting boards where the meat is gently cut off the skewer are sauces available to enhance the meat. Grab a bit of that and then head back to your table to enjoy.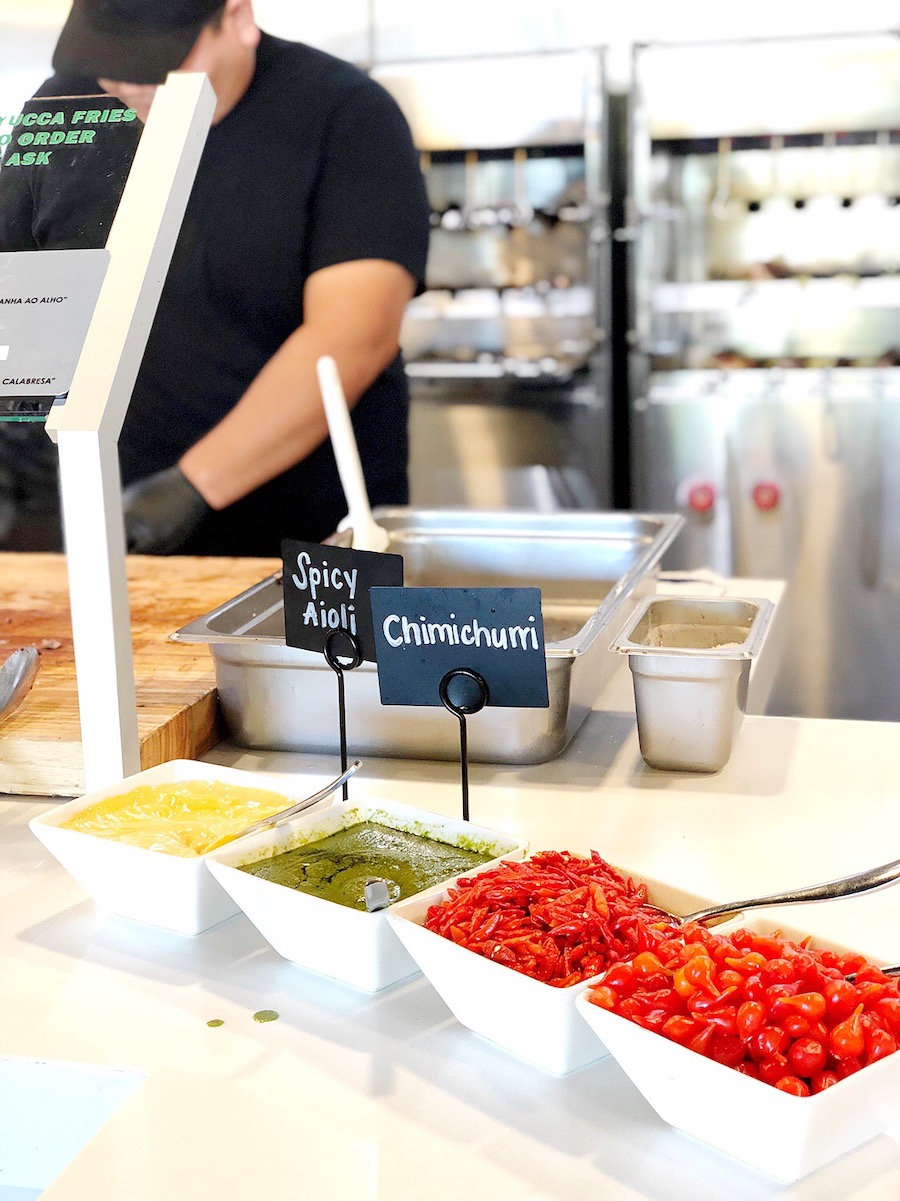 Prices
Lunch – $22.95 Mon – Fri
Dinner – $26.95 7 Days a Week
Kids – 1/2 Price (kids 5-10 years old). Free (kids under 5)
Silva's Fresh Eater Power Lunch is available Monday – Friday from 11:30am – 2:00pm for only $15!!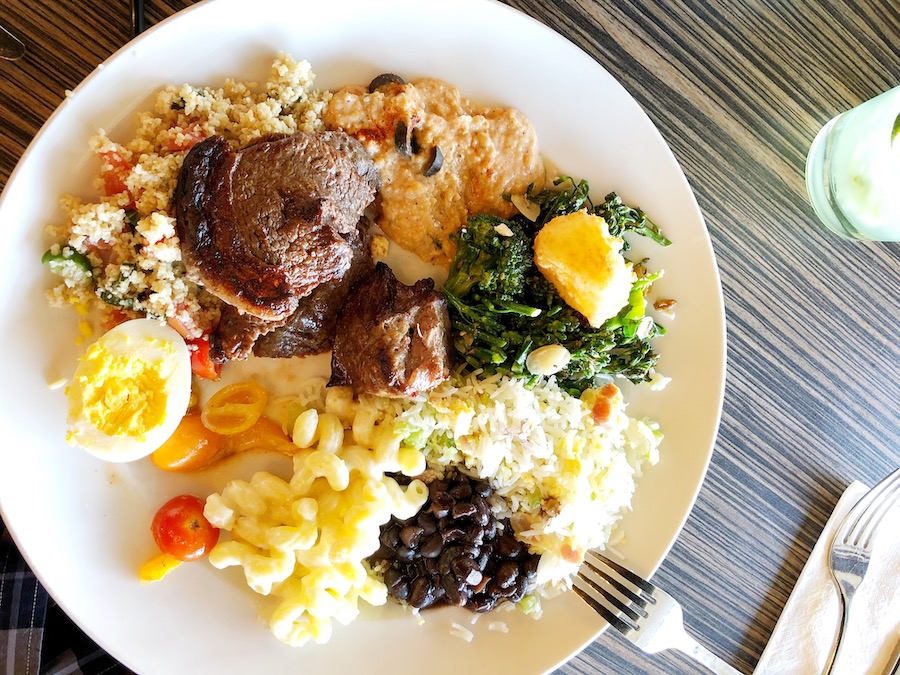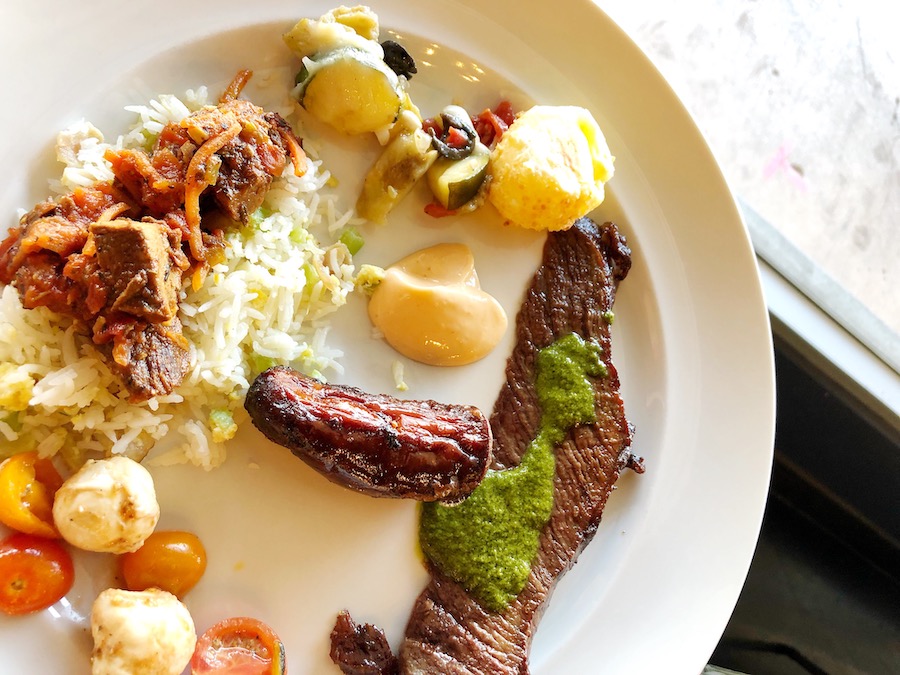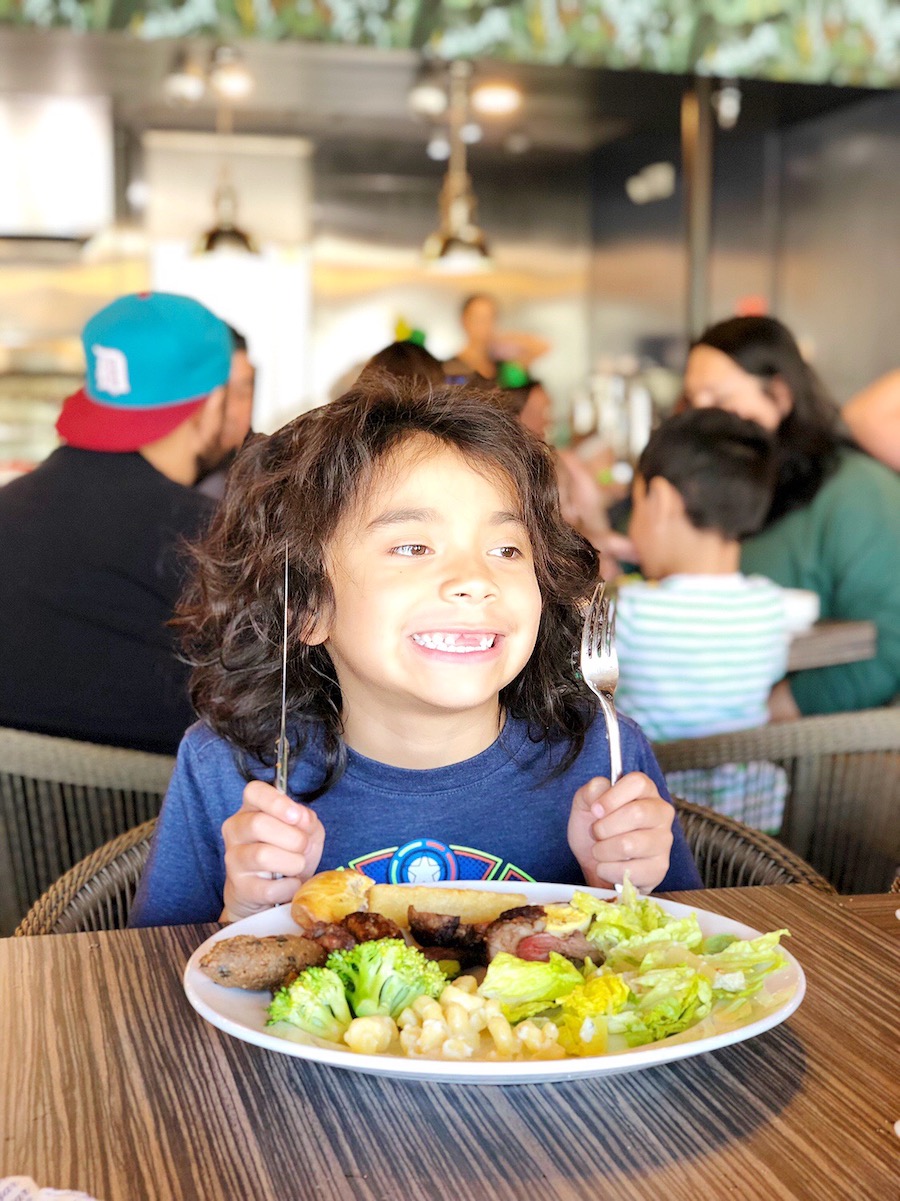 Vegetarian Options at Silva's Fresh Eatery
Perhaps my favorite feature at Silva's Fresh Eatery was their abundance of vegetarian-friendly dishes. It was so nice being able to have multiple food options like truffle mac 'n cheese, tabbouleh and turmeric roasted & caramelized cauliflower.
pro tip: ask for their complimentary yucca fries with spicy aioli sauce – it's absolutely delicious.
We had a fantastic lunch with multiple visits back to the all-you-can-eat buffet. It took us about an hour and a half to get through lunch and we left incredibly full without the need for dinner later that day.
I do recommend getting there early, we were there at 12 p.m. (which they opened, on the dot). You'll not only beat the rush, but you'll have your pick of tables. We sat closest to the window, but there is also a nice corner table with a beautiful green velvet sofa.
A little after we got there we did see a birthday party crew come in. They were easily accommodated by putting together multiple tables.
Your server will make sure to keep your drink cups filled and they'll bring a check to your table once you are ready. We loved visiting this Brazilian Churrascaria for it's family-friendly environment, the budget-friendly options and tropical beach-like decor.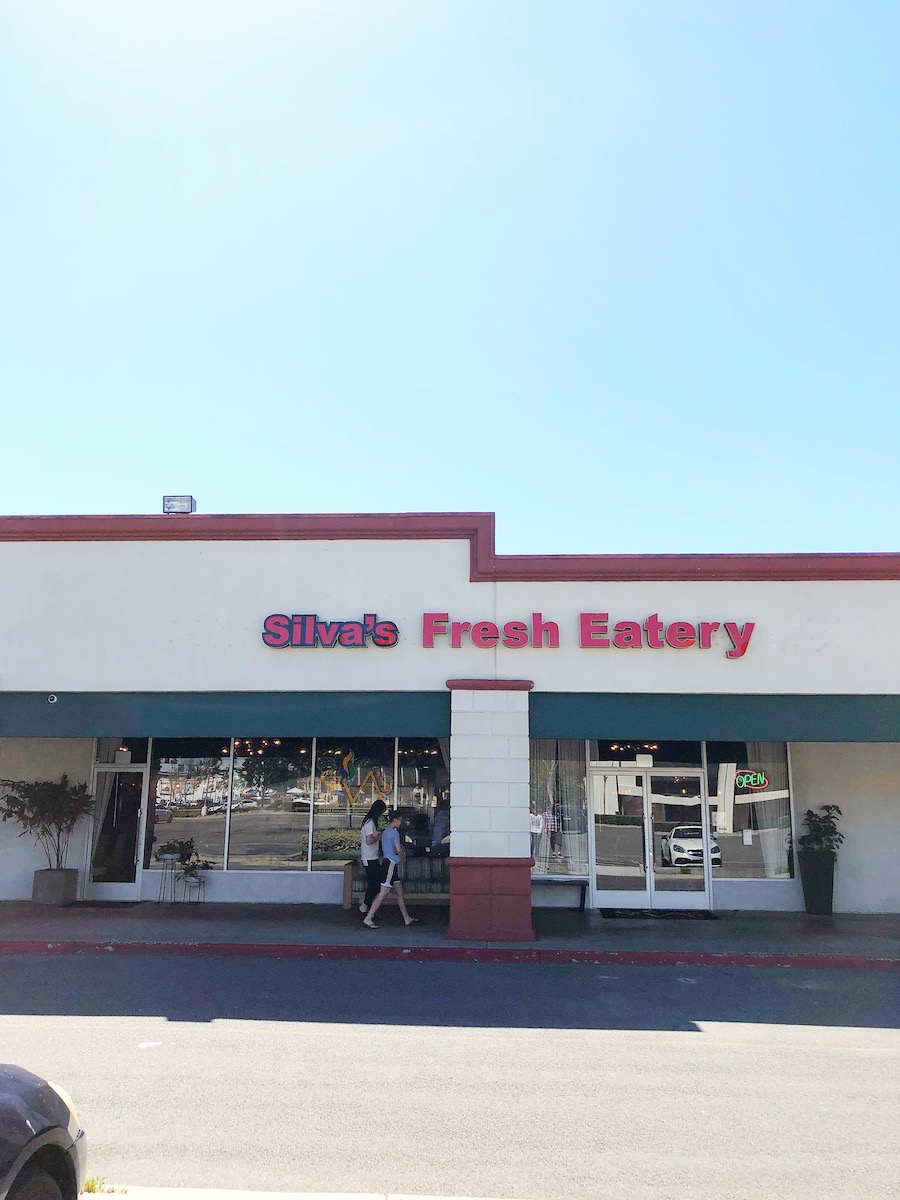 Silva's Fresh Eatery & Churrascaria
South Coast Metro
3672 S Bristol Street, Santa Ana, CA 92704
(855) 600-5500
(located around the corner from Baja Fish Grill)
Hours
Monday – Friday | Lunch
11:30-4:00pm
Monday – Thursday | Dinner
5pm – 9pm
Friday | Dinner
5pm – 10pm
Saturday & Sunday
​12:00pm – 10pm
Originally published on March 18, 2019. Last Updated on March 18, 2019 by Pattie Cordova