St. Patrick's day is another fun holiday to celebrate with your kiddos, from dressing up to making fun rainbow snacks with the kids.
This fun and creative rainbow snacks for kids can be done with your kids or even in class with your students, separating the fruit loops by colors and filling up the bags in color order.
This is a super easy DIY dessert, it just takes two food ingredients to make: rainbow colored cereal and white mini marshmallows.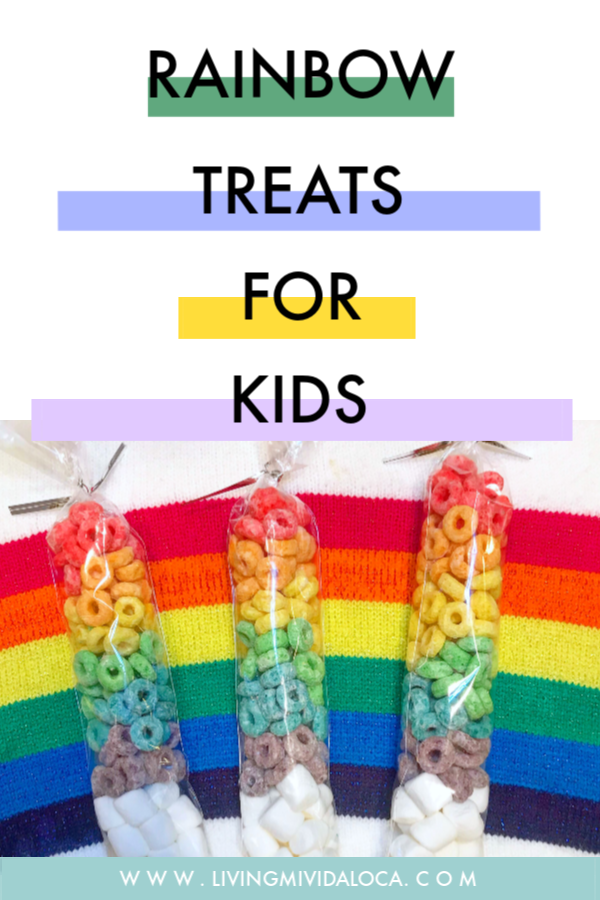 Rainbow Snacks for Kids
Materials
Ingredients
Fruit Loops cereal (family size)
Mini marshmallows
How to make rainbow snacks
1. Separate all the colors of Fruit Loops. You'll need 6 different bowls for each colors.
2. Fill the bag first with the mini marshmallows (a hand full per bag)
3. Fill up the bag with the Fruit Loops in the following order:  purple, blue, green, yellow, orange and then red.
4. Once you're done filling the bag, use the twist tie to tie the bag. Super easy snack!
Conclusion paragraph: So go ahead and get cooking! And when your kids see the beautiful colors of these snacks, they'll be excited to give them a try. What are your favorite rainbow snacks for kids? Let us know in the comments below.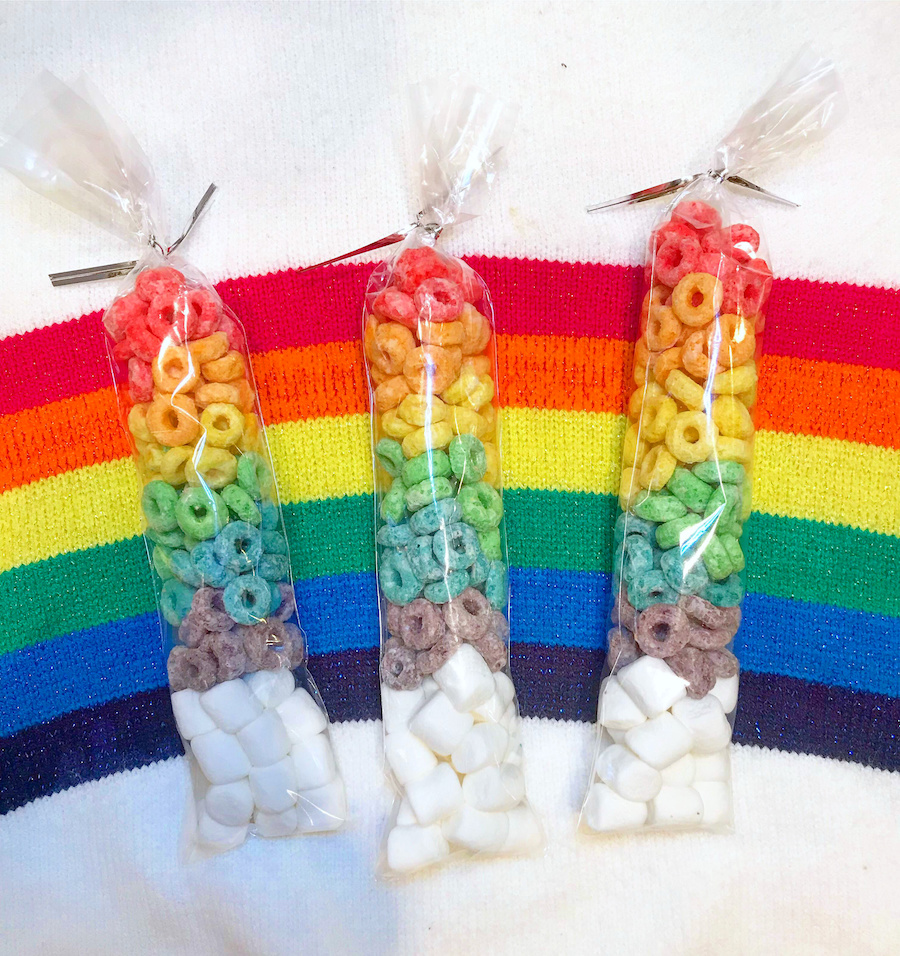 Originally published on March 16, 2019. Last Updated on March 5, 2022 by Pattie Cordova