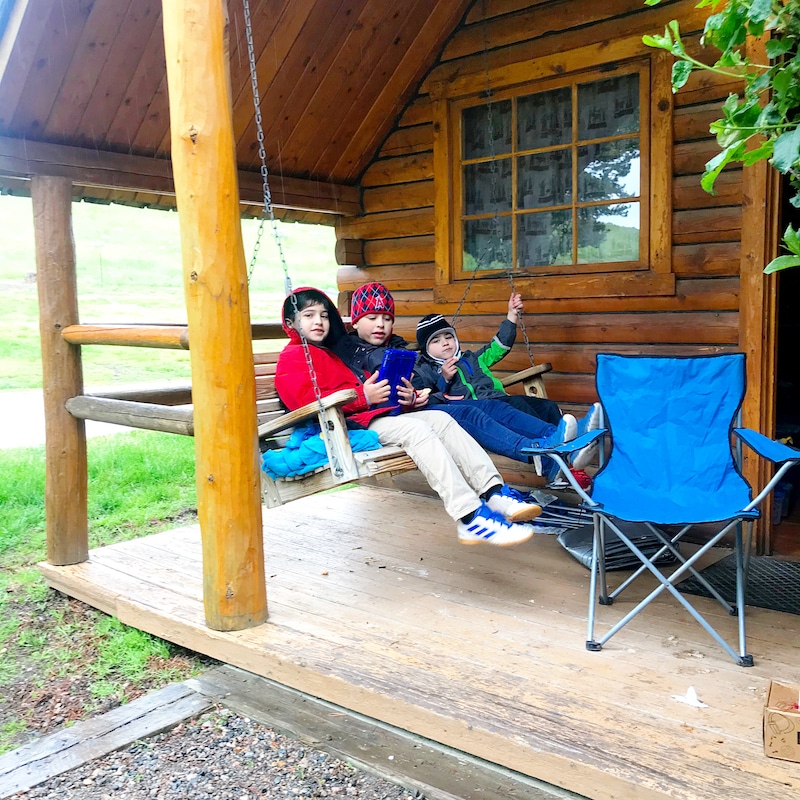 What to do at West Gate Yellowstone KOA
We did our share of car camping during our road trip to Yellowstone from Southern California. When we were visiting Yellowstone, we decided to stay at West Gate Yellowstone KOA.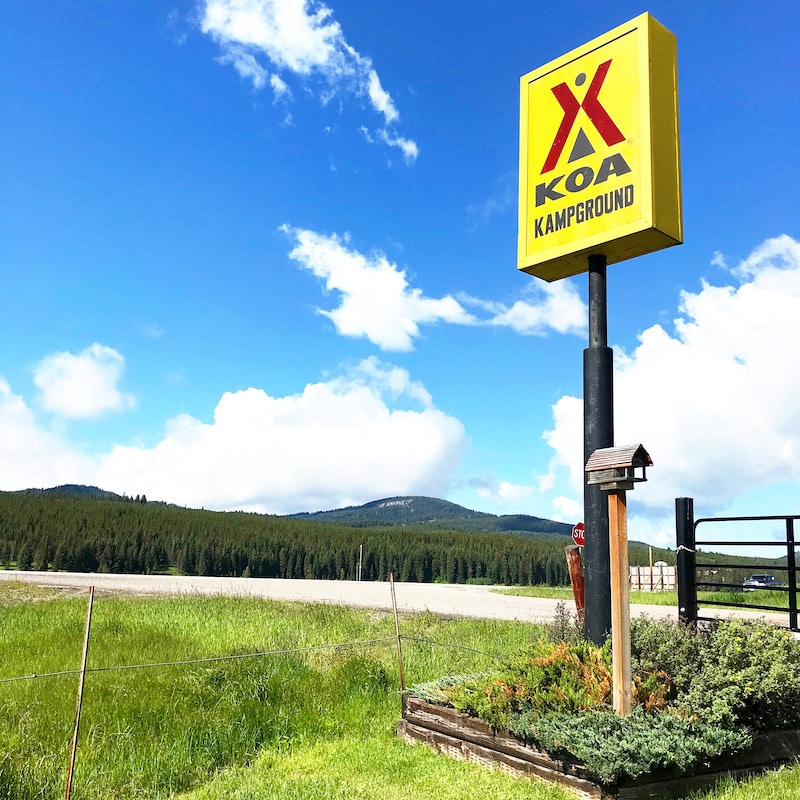 What to know when visiting West Yellowstone KOA
It is only six miles from the west entrance of Yellowstone. The west entrance is right in middle of Yellowstone so it's a perfect starting point.
We stayed here two nights in a two bedroom (no bathroom) cabin.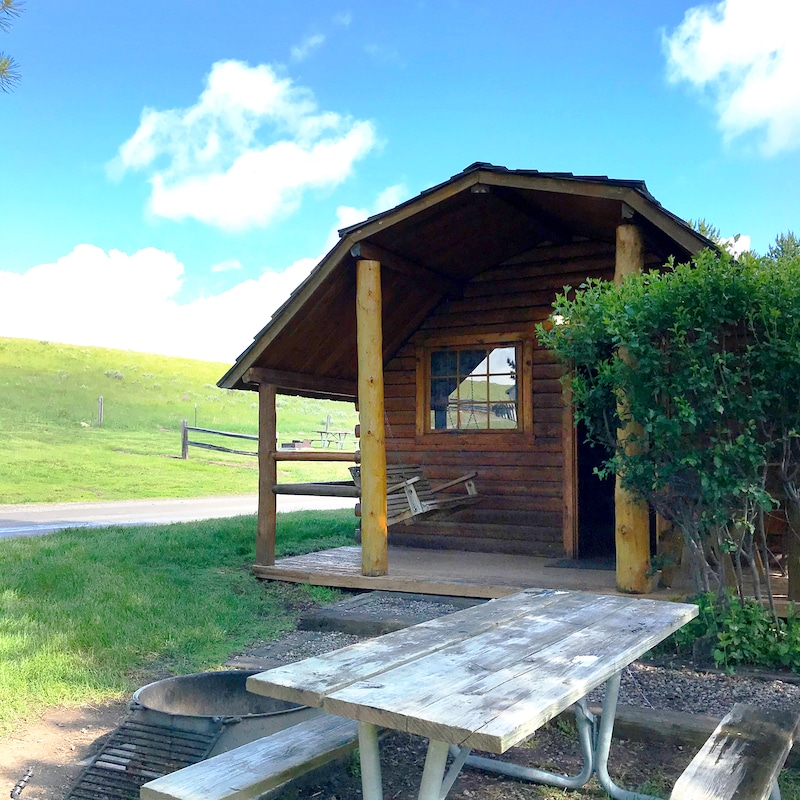 The cabin has two bunk-beds in one room and a queen in the second room. You need to bring your own bed sheets.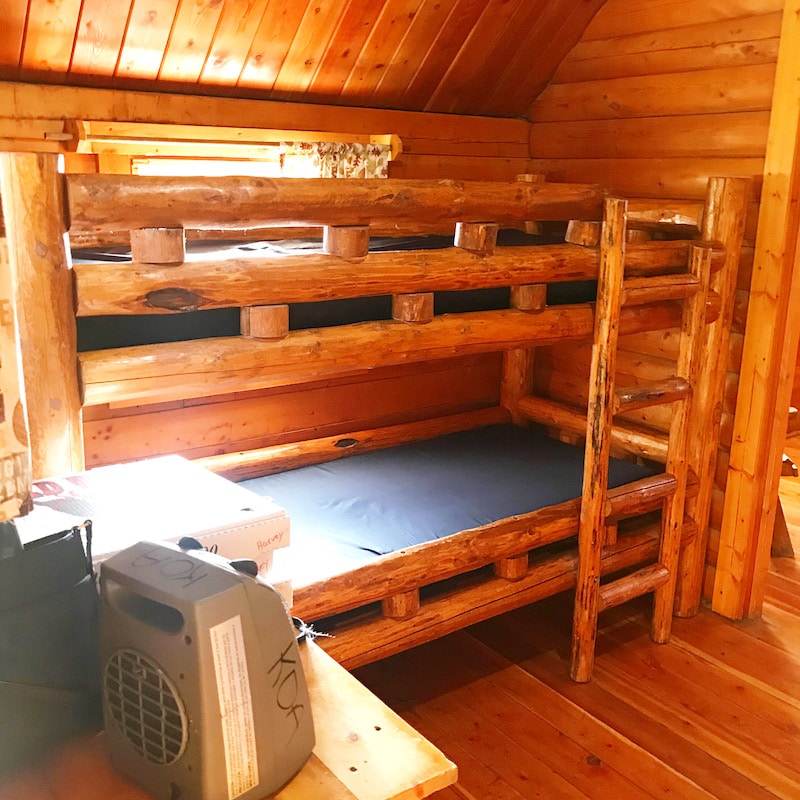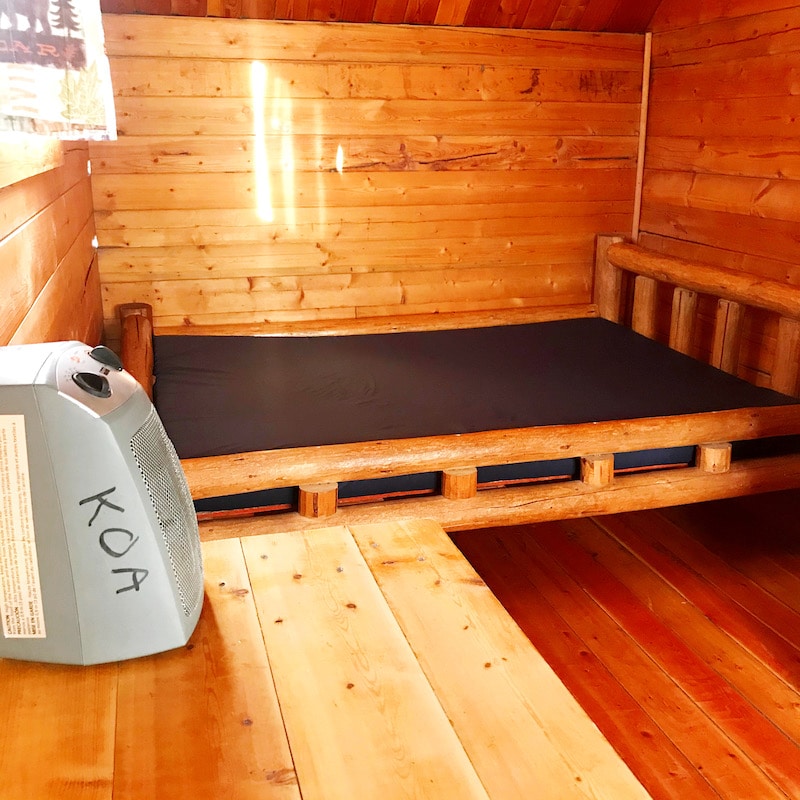 It has two small heaters which worked really well since at night it gets pretty chilly. There are a couple of outlets and two chairs. The cabin is basic but perfect for us since we only needed a place to sleep after a full day at Yellowstone.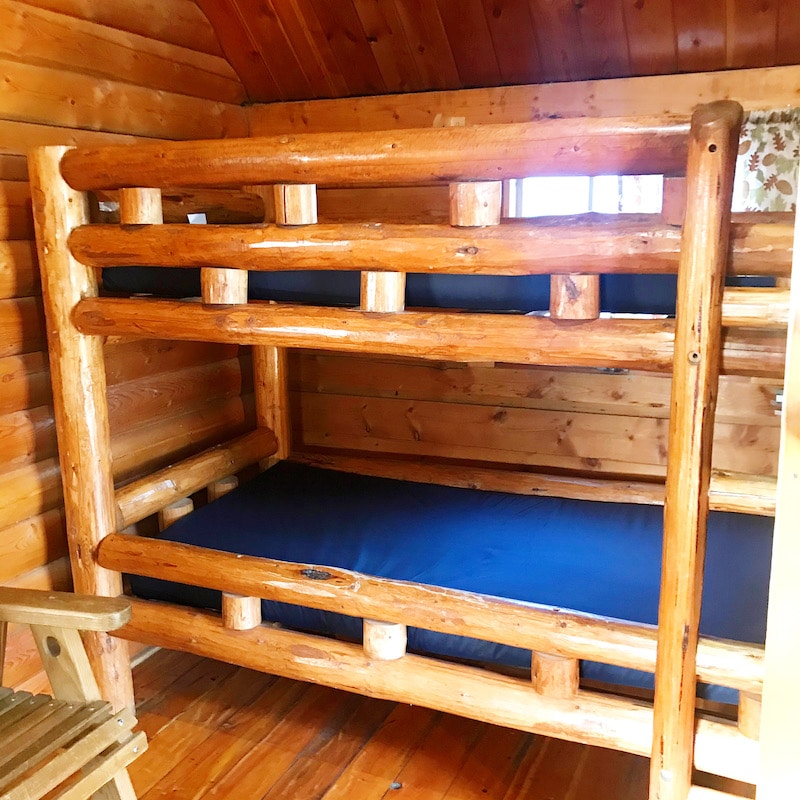 Each cabin has a picnic table, firering and a swing on porch. The kids loved hanging outside on swing.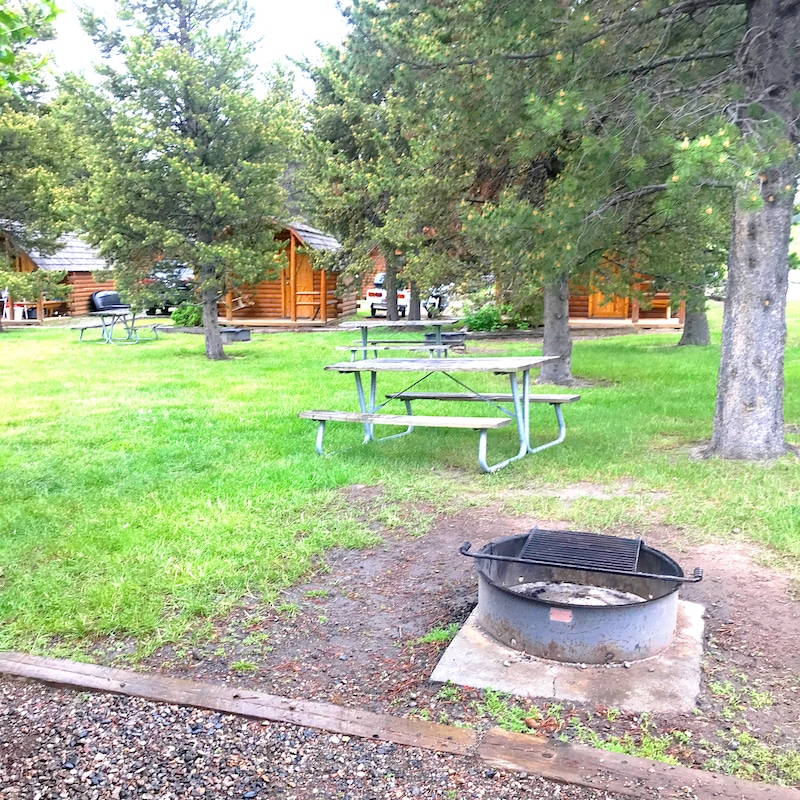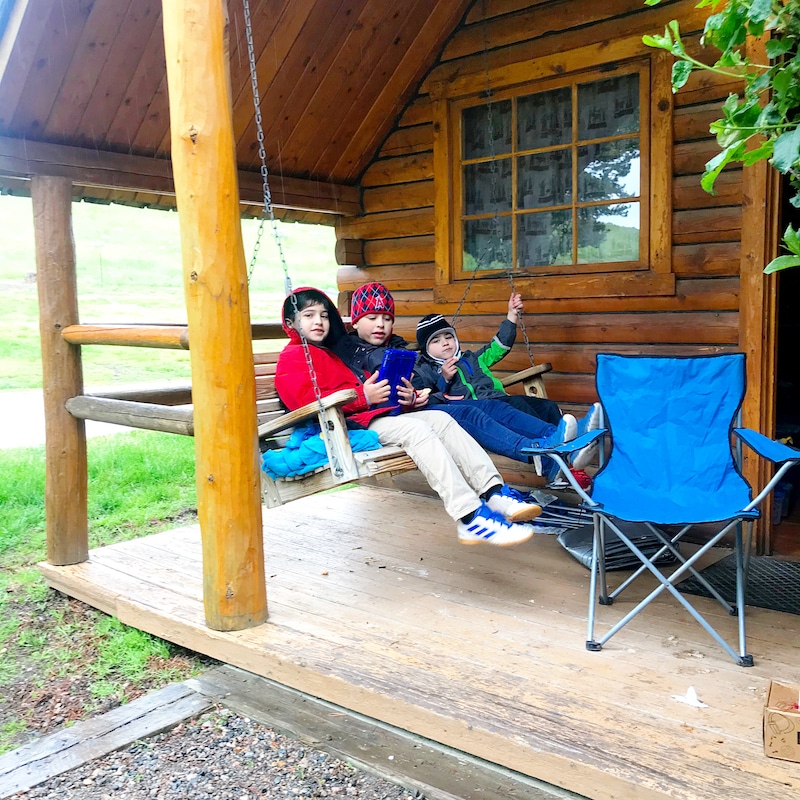 West Gate KOA does have other sleeping arrangements. Deluxe Cabins with kitchenette and bathroom, single room cabins with small kitchenette, tent sites, and of course many RV pull in sites. If you plan on tent camping check night weather since it gets chilly even during summer.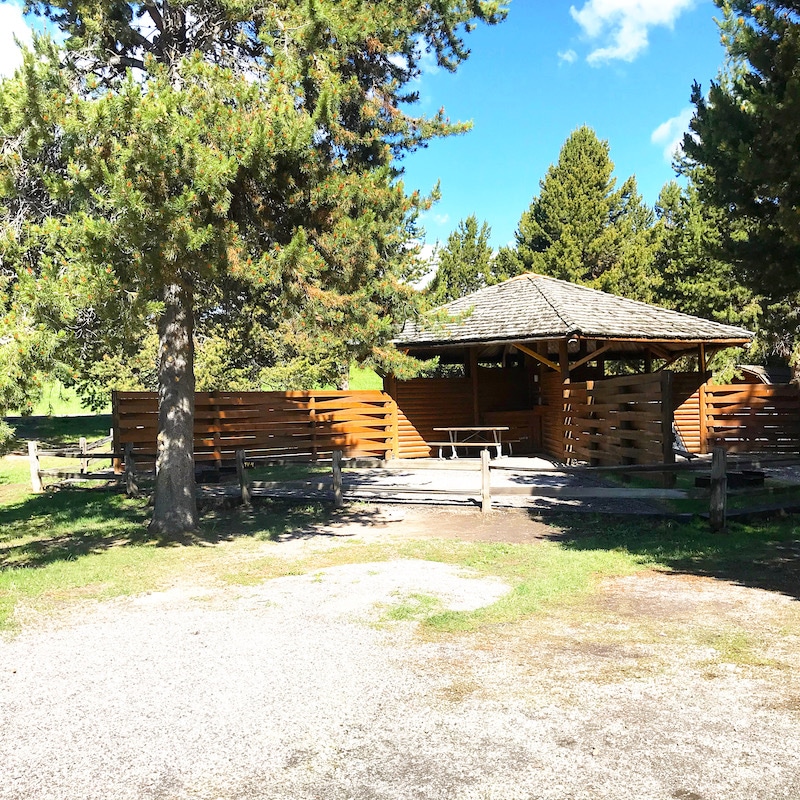 West Yellowstone KOA Amenities
Laundry
We made good use of their laundry room. We arrived our first night with six loads of dirty clothes. Thankfully it is open 24 hours. The hubby and I were the only ones washing at 1am. I can vouch that the washers and dryers work really good. $3 to use the washer and $.50 to use the dryer.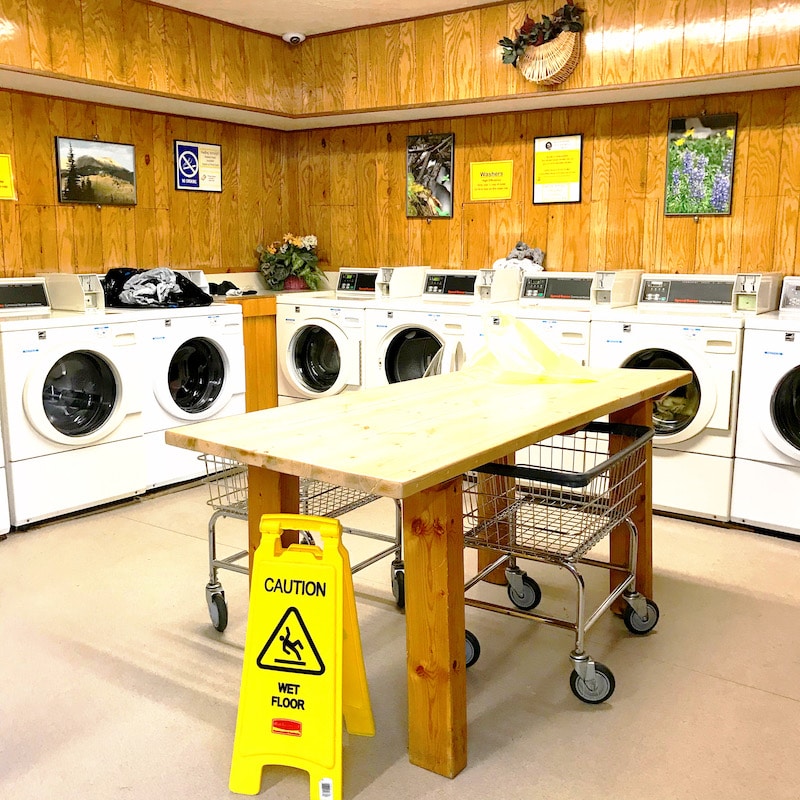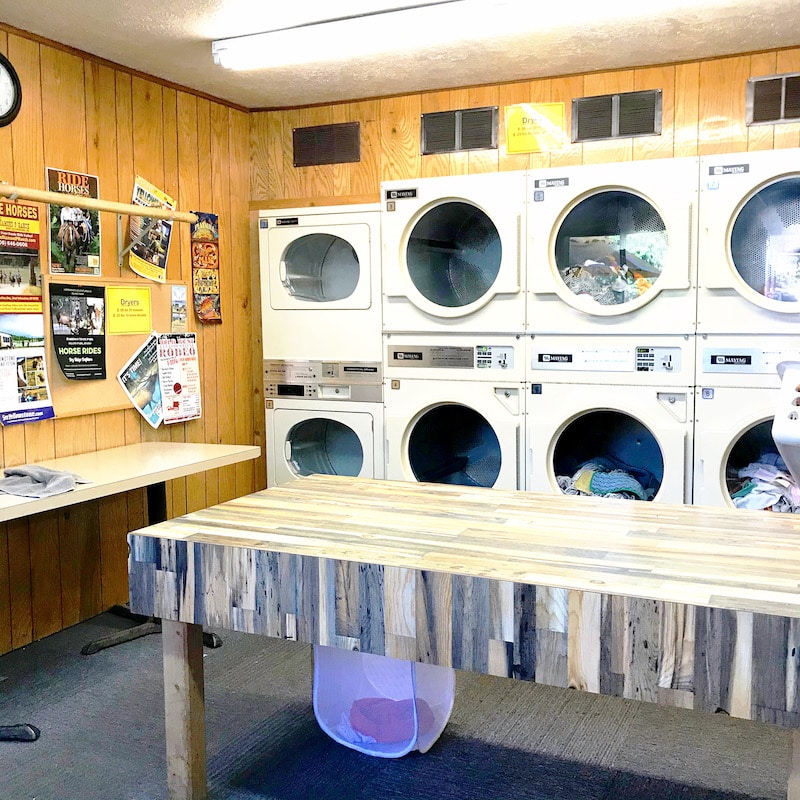 Communal Kitchen
Since most cabins don't have kitchens KOA has a communal kitchen space. It has a couple of electric stove tops, and sinks. Our cabin was luckily really close to it so breakfast and dinner were a breeze.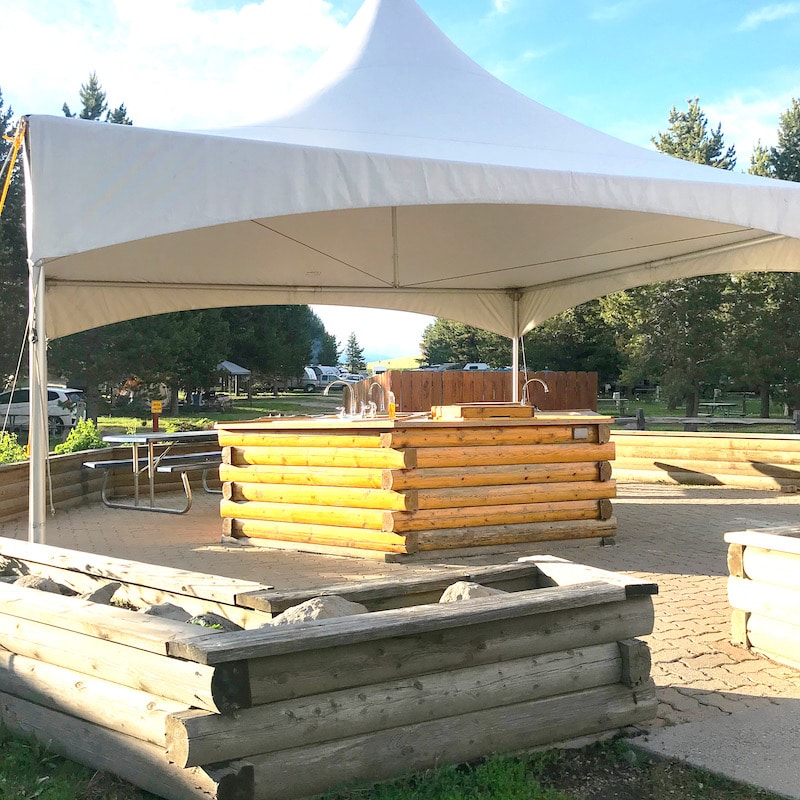 Restrooms and Showers
There are three sites for restroom and showers. One site has restrooms and showers inside same facility.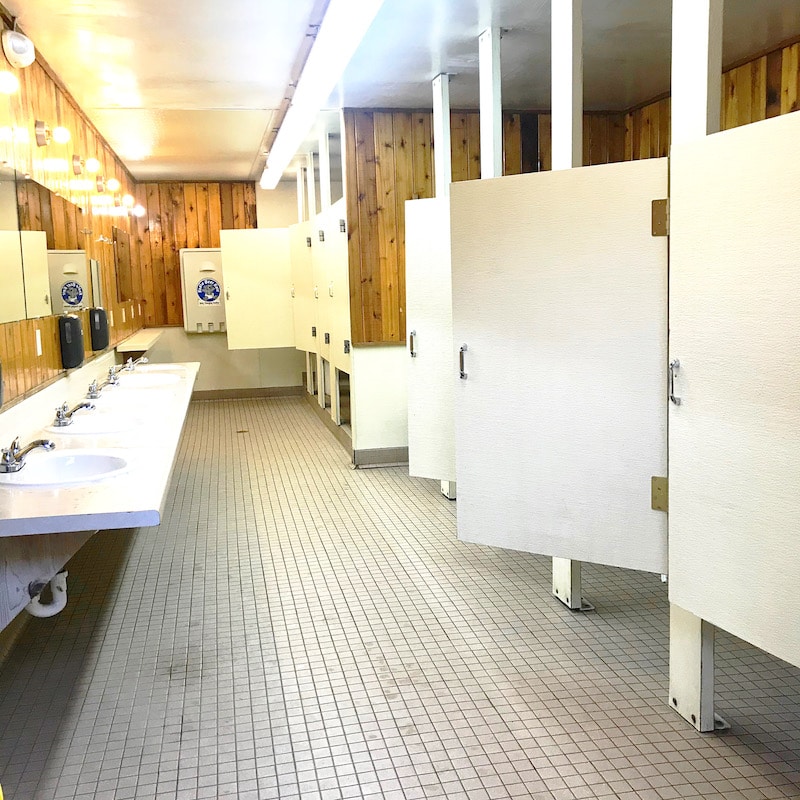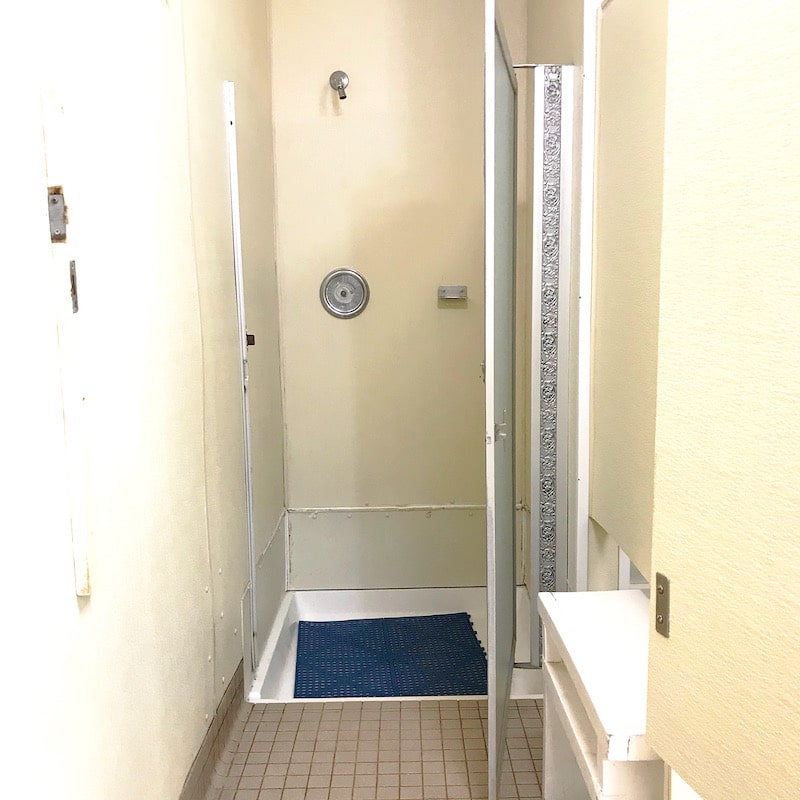 The site by the store has individual showers which are nicer for families, since you have more privacy. They are open 24 hours also.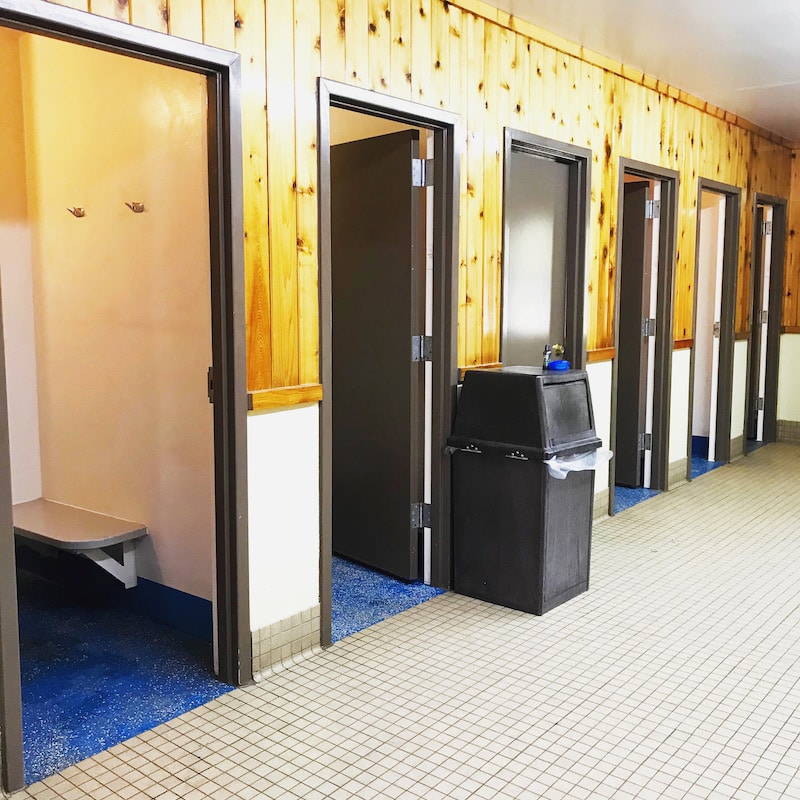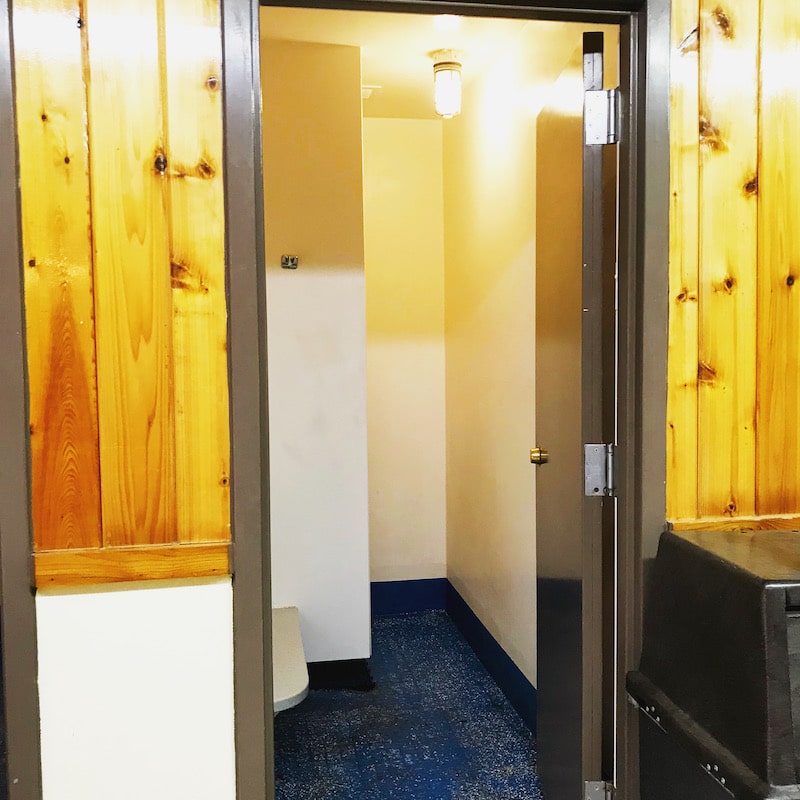 For Fun
They have plenty to do onsite for fun. The kids loved the playground since they have swings, slide and a smaller kids play-set.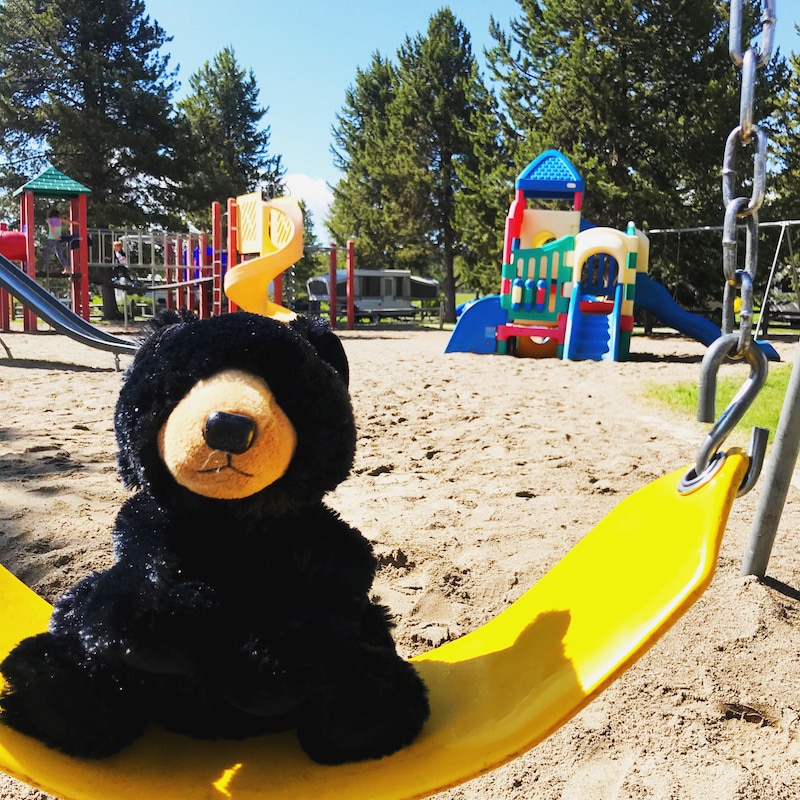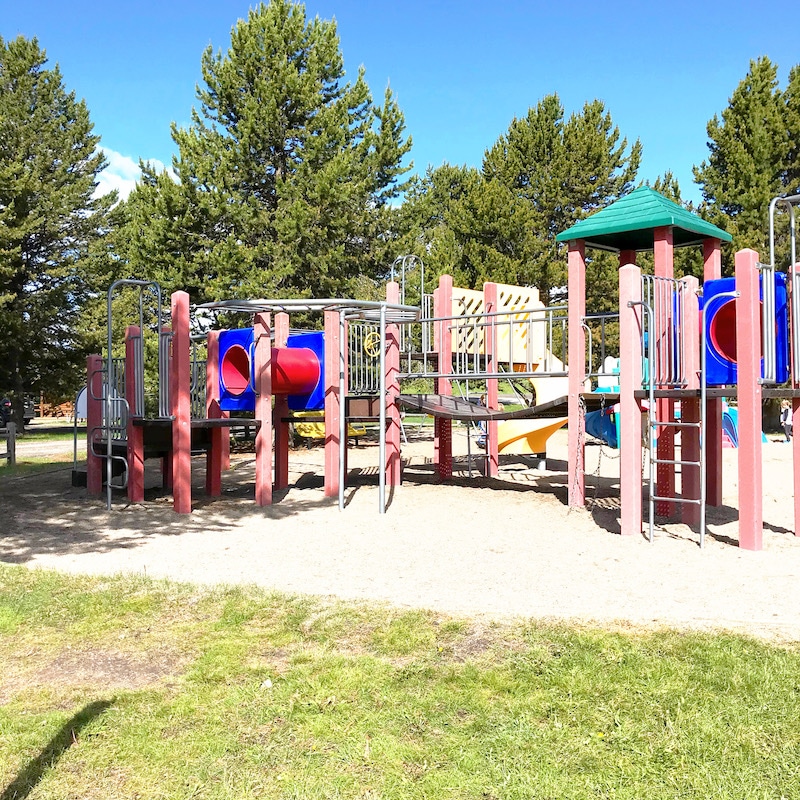 The pool is a must for our family. Nice thing it is indoors and heated. We went on a night that was 45 degrees outside, you wouldn't know that inside pool house. There is a bathroom and shower inside pool area. The hot tub was closed due to our current situation. Pool hours are 10am-10pm.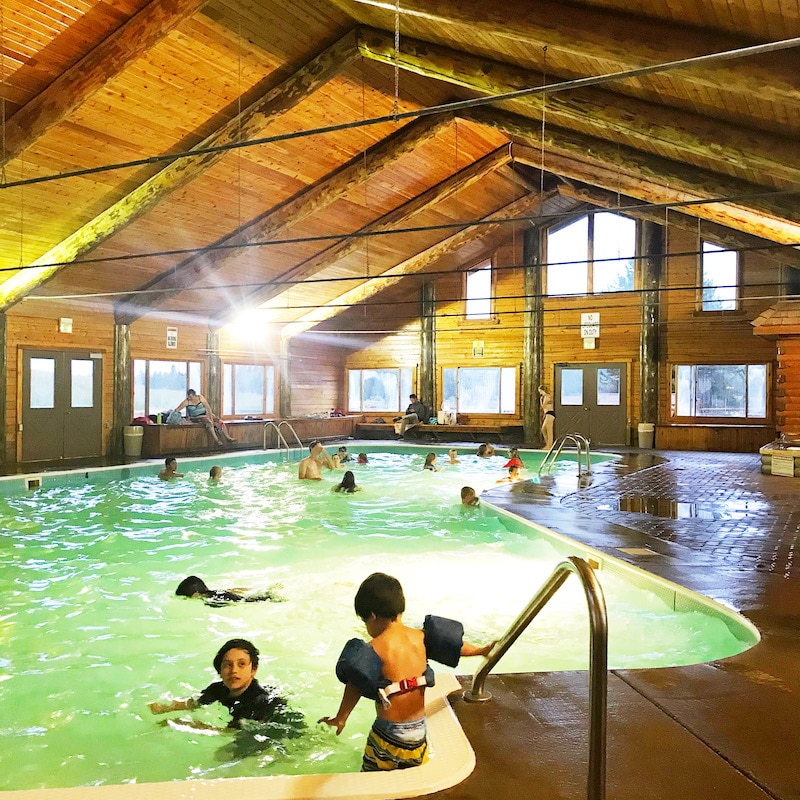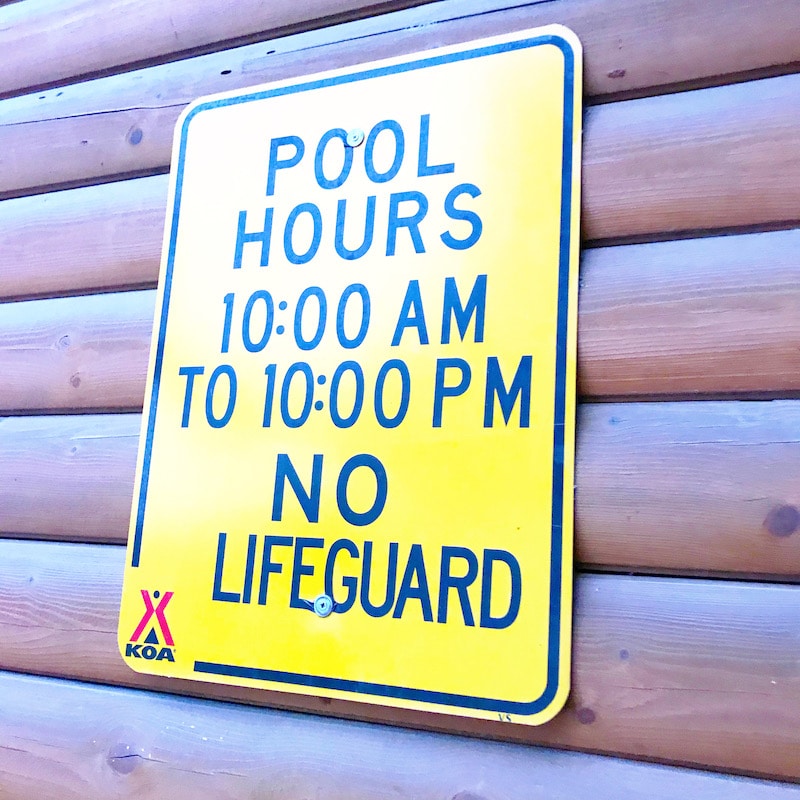 Kids can also play miniature golf for a whooping $1!!! Find the golf sets inside store.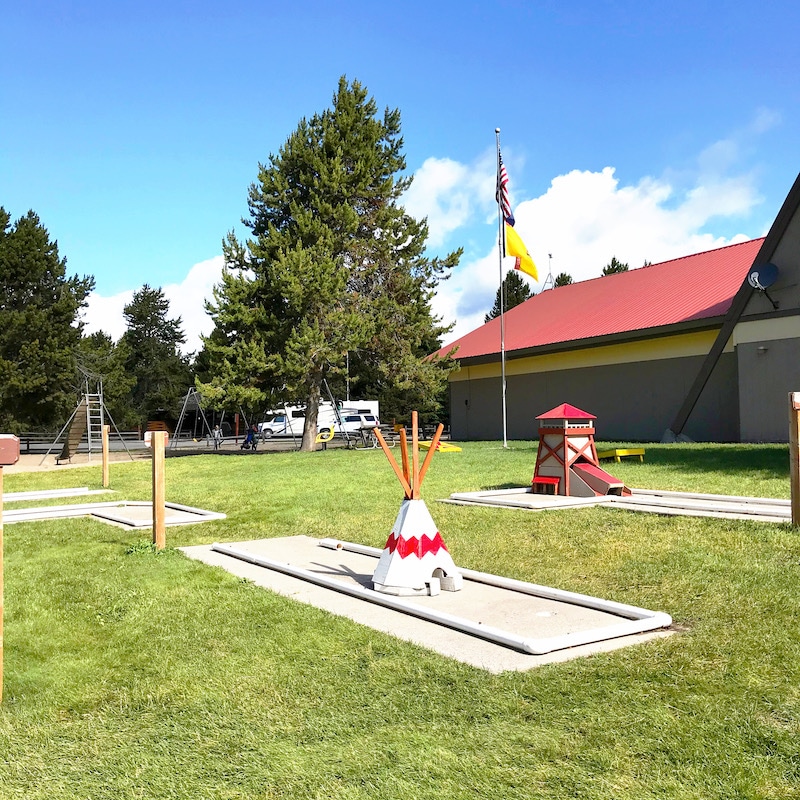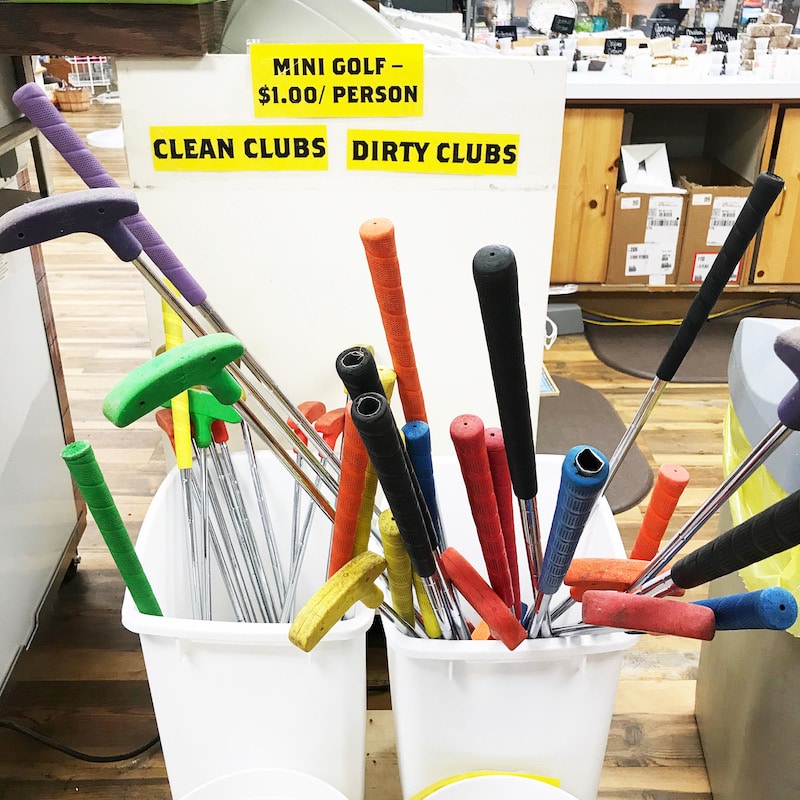 They also have a basketball and volleyball area.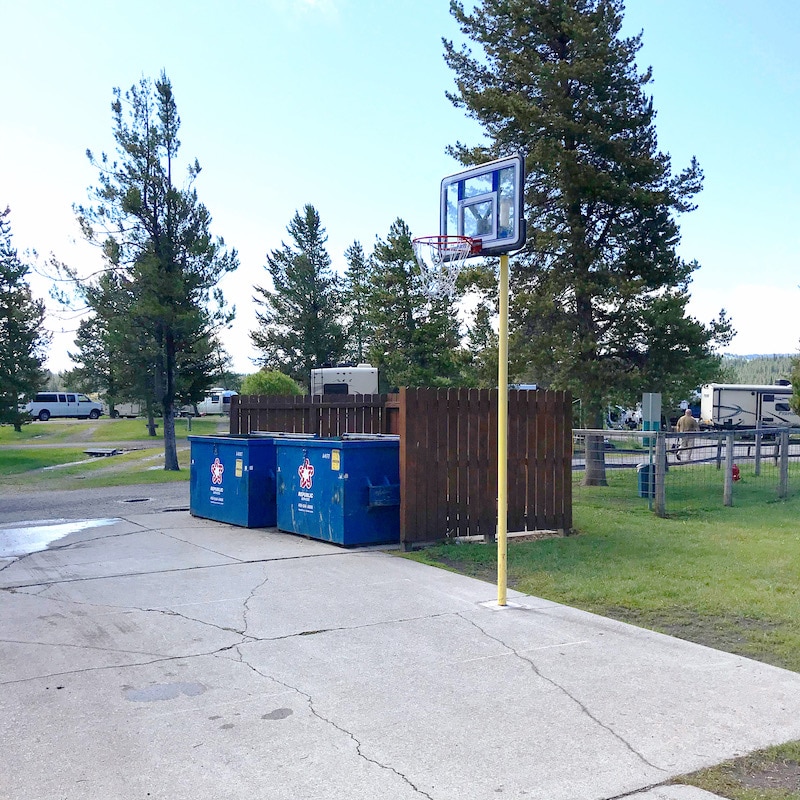 Food
If you forgot to bring something their mini-mart probably has it. Lots of food items as well as camping necessities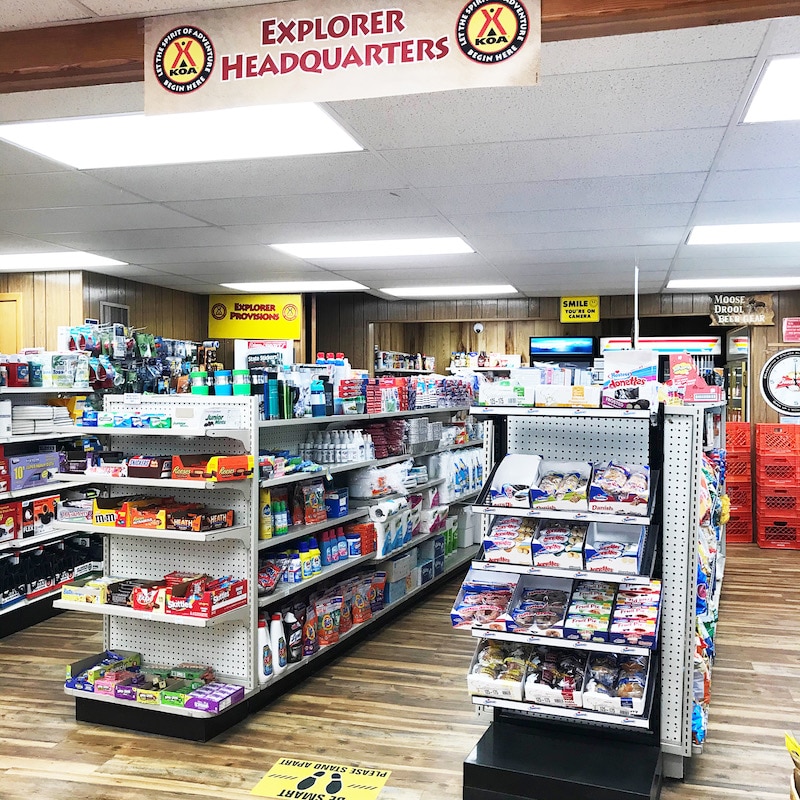 The store also sells fudge. Ask for a taste before purchasing. You can also get all your Yellowstone and Montana souvenirs inside the office.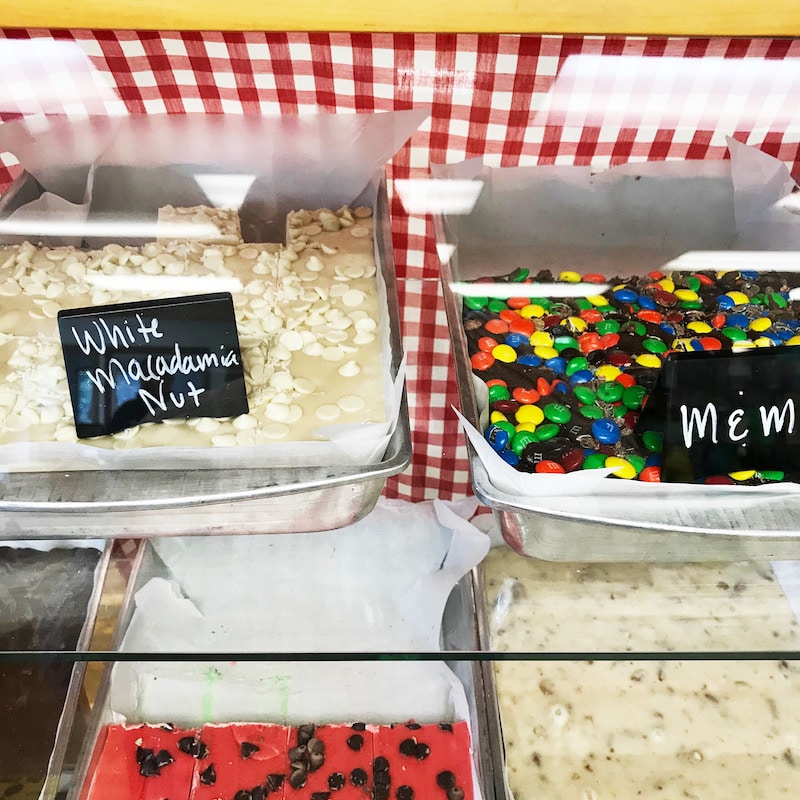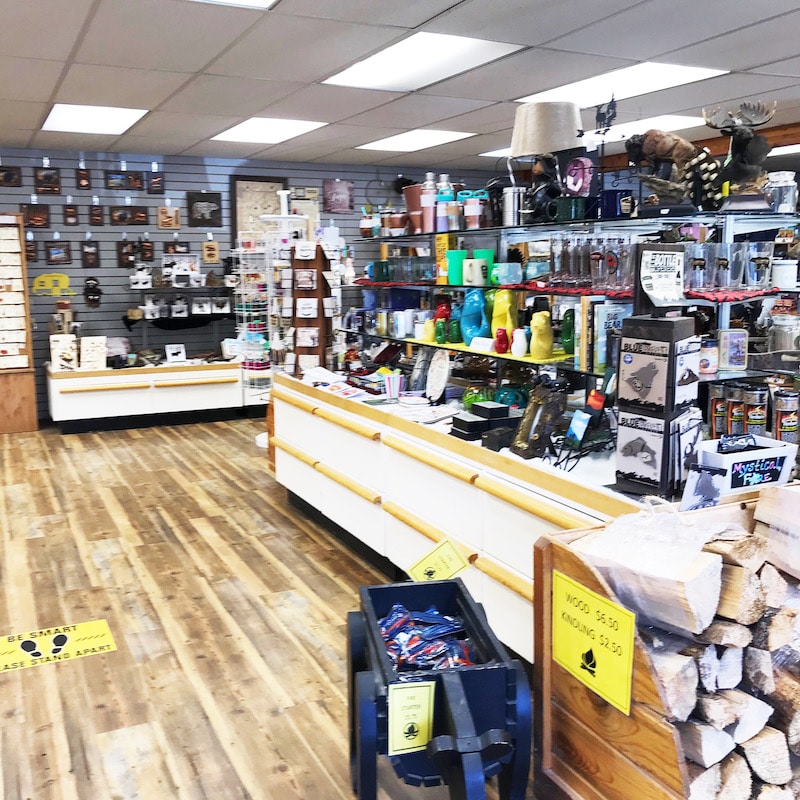 In need of coffee? Go to The Koffee Kabin which also sells ice cream.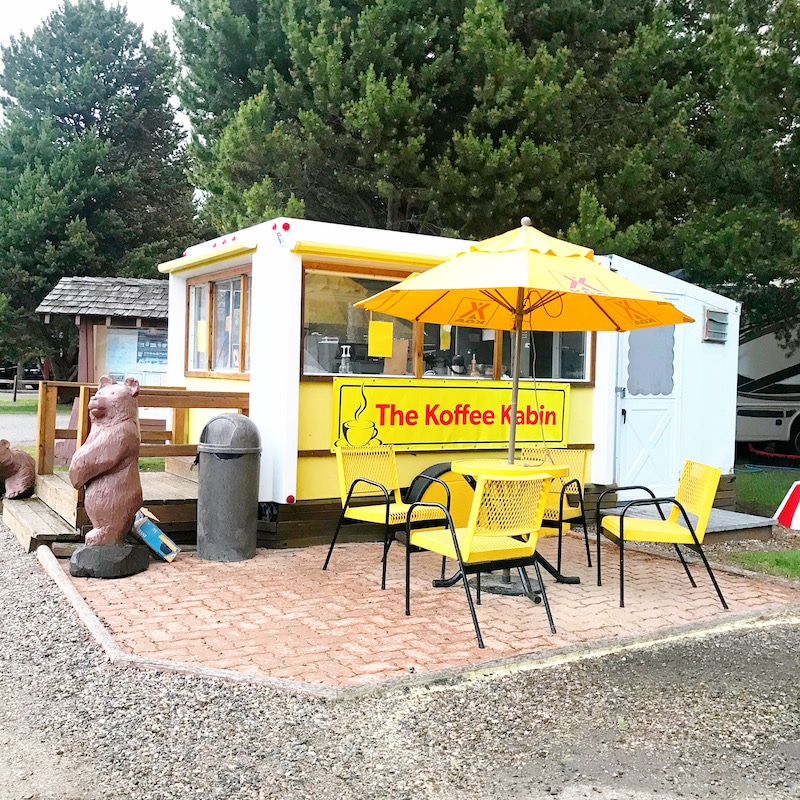 If you don't want to cook they offer breakfast and dinner items. The breakfast is a set price for adult or child plate. Dinner is served from 6-9pm and they have various options.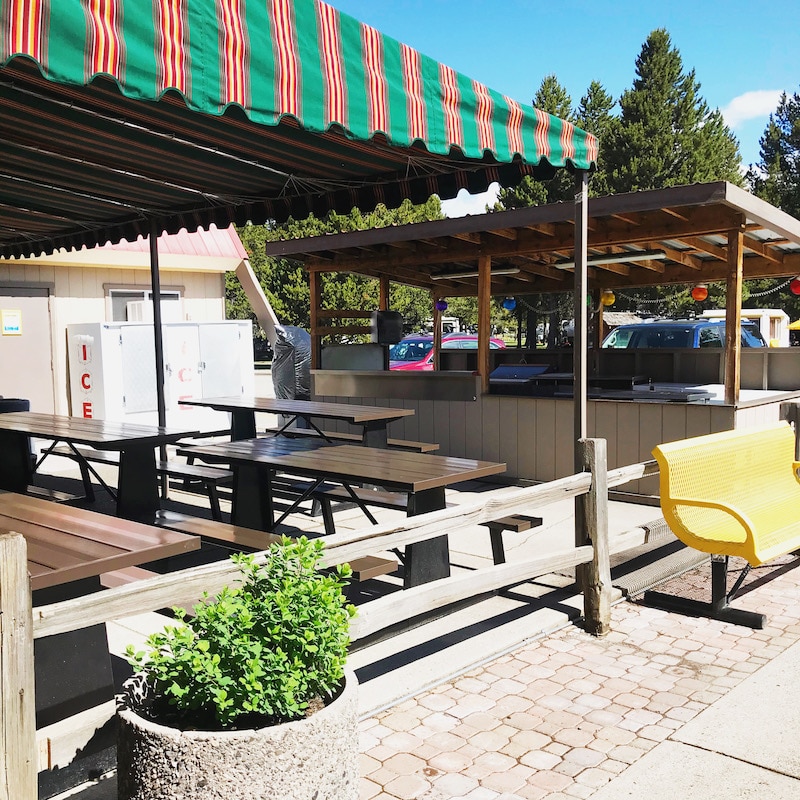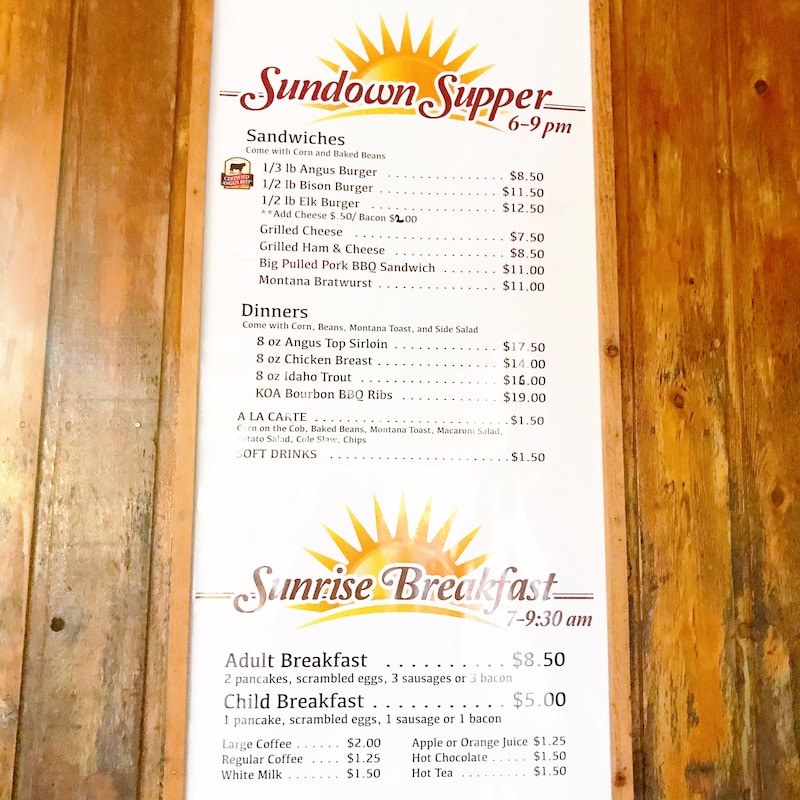 It was really convenient staying here while visiting Yellowstone. It is only six miles from the entrance to Yellowstone and had everything we needed.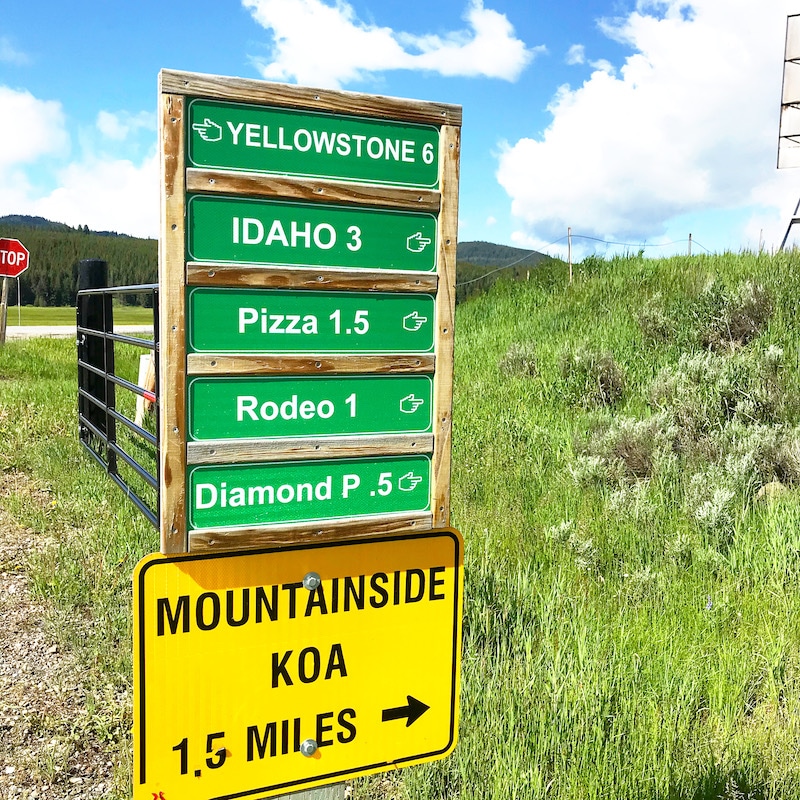 The workers were really helpful and security is available 24 hours. We love how KOA's are located throughout the United States and it's a campground you can trust.
We also recommend Ventura Ranch KOA if you're looking to visit a KOA closer to Southern California.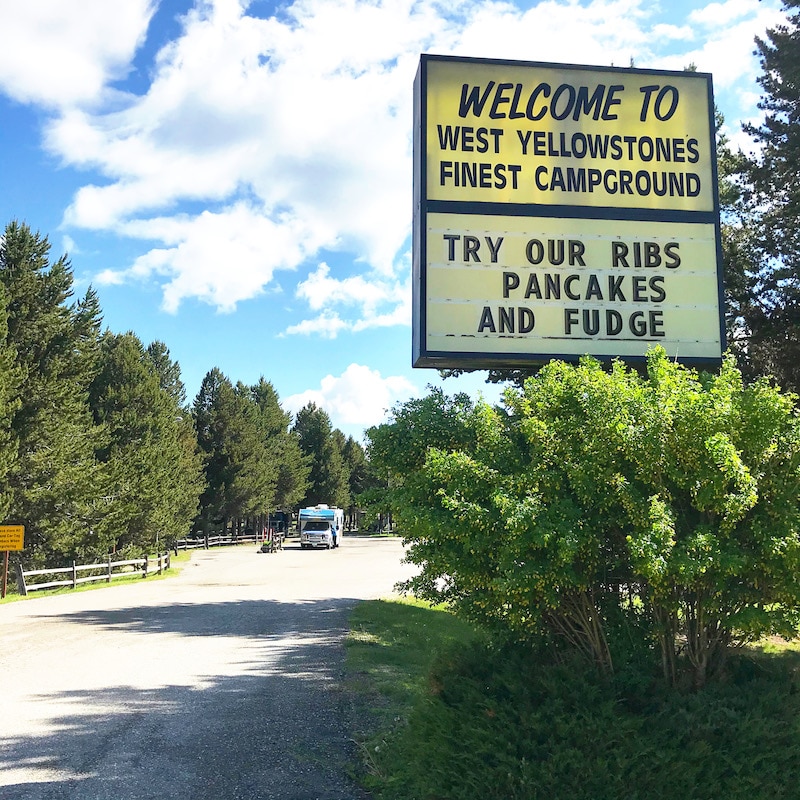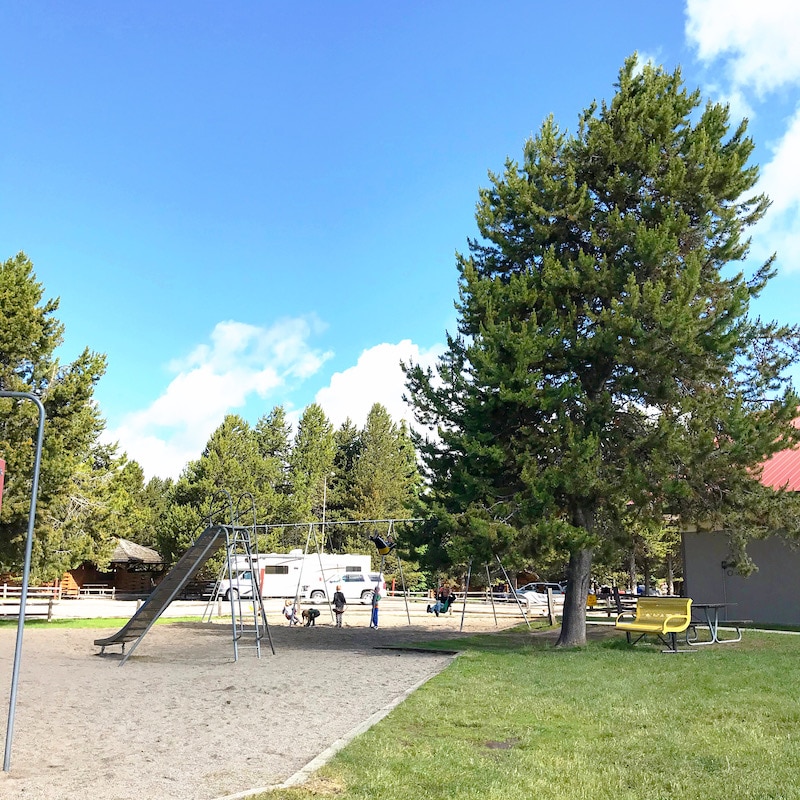 If you are planning a trip to Yellowstone check out our post on visiting Yellowstone with kids where we offer the best spots in the park to visit and other helpful tips.
Originally published on July 16, 2020. Last Updated on June 2, 2021 by Pattie Cordova