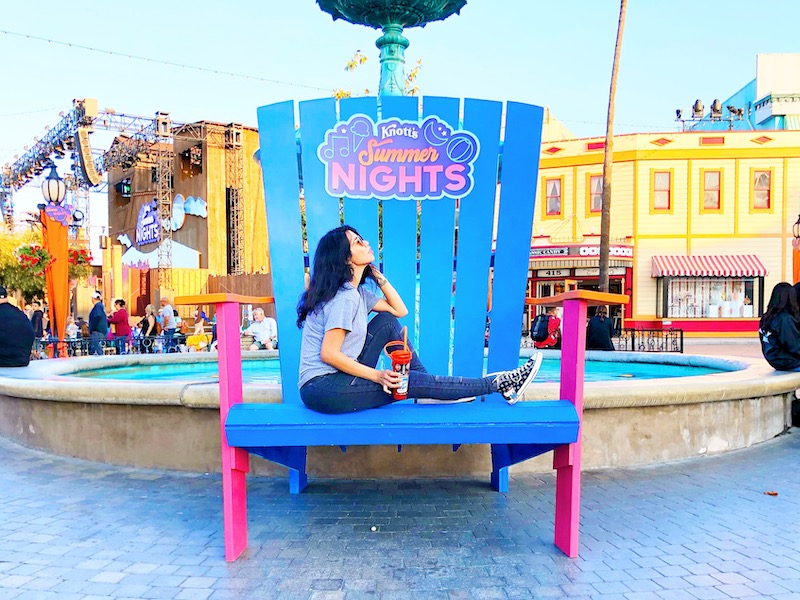 Summer is here, and that warrants a visit to Knott's Berry Farm in Buena Park, California. We have years of experience visiting the park, and I always like to pack light, most recently in a clear backpack. With the new addition of Knott's Summer Nights – we know we'll be staying from morning to night (especially if we visit Knott's Soak City in the morning and then Knott's Berry Farm in the afternoon!). Because of this, it's important to plan ahead for the best day at the theme park.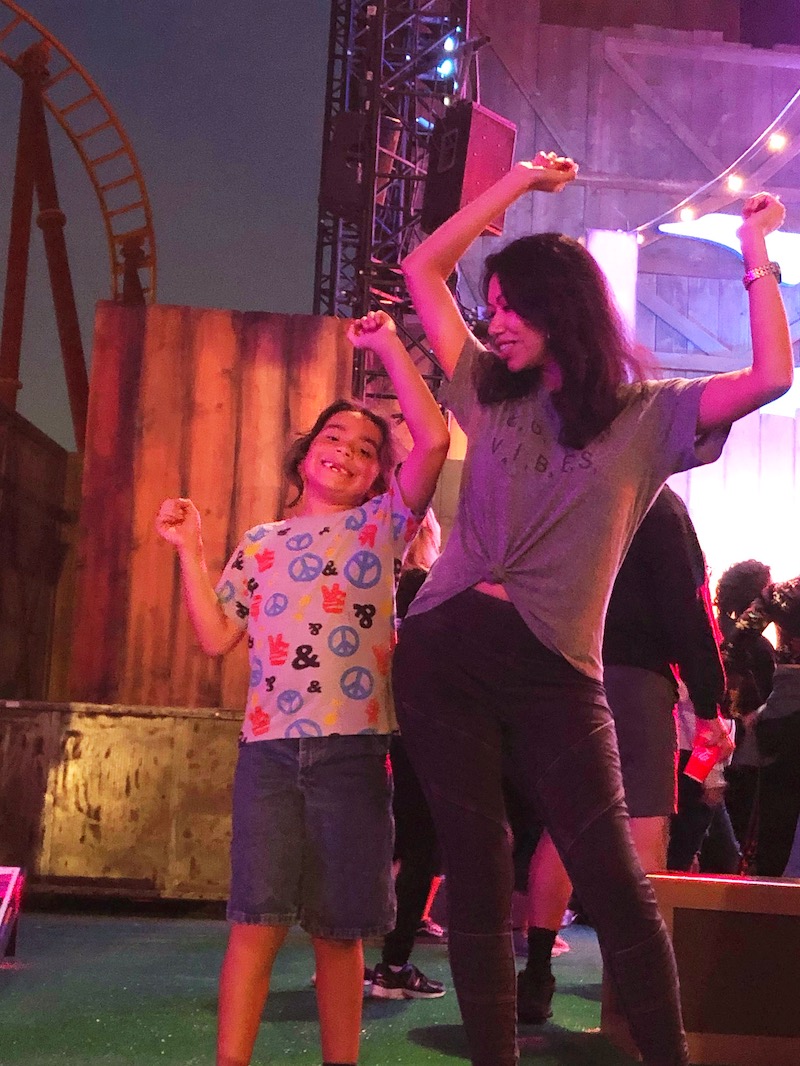 Here are my tips on visiting Knott's Berry Farm during the Summer and making the most of the room in your backpack.
First of all, decide whether you'll be visiting Knott's Soak City in the morning. If the answer is yes, see this Knott's Soak City destination guide.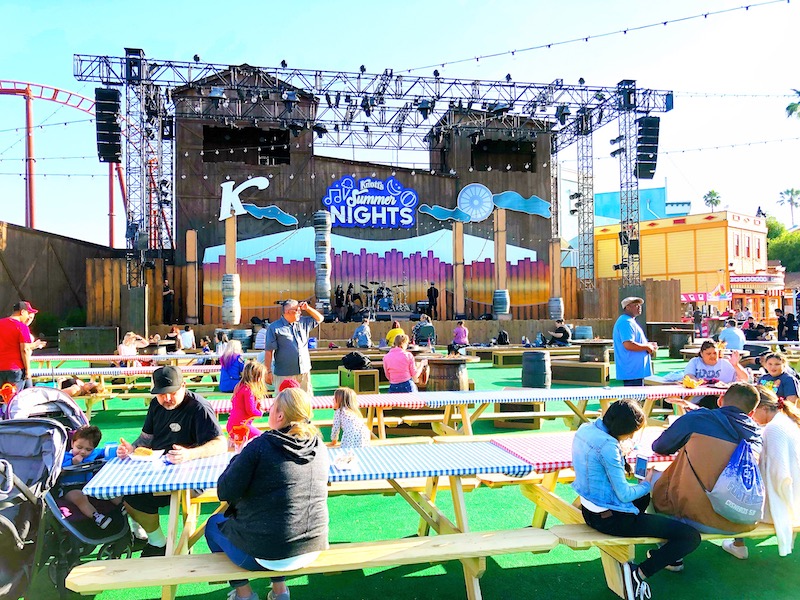 This year, Knott's Berry Farm kicked off their inaugural event, Knott's Summer Nights. We were there for opening night and it was so awesome. Here's what you need to know about Knott's Summer Nights:
Knott's Summer Nights
When the sun sets, the farm comes alive with an all-new nighttime summer party that will liven up the night at Knott's. Knott's Summer Nights kicks off with numerous ways to enjoy the nighttime festivities as live music, foods and games take over the Knott's midway.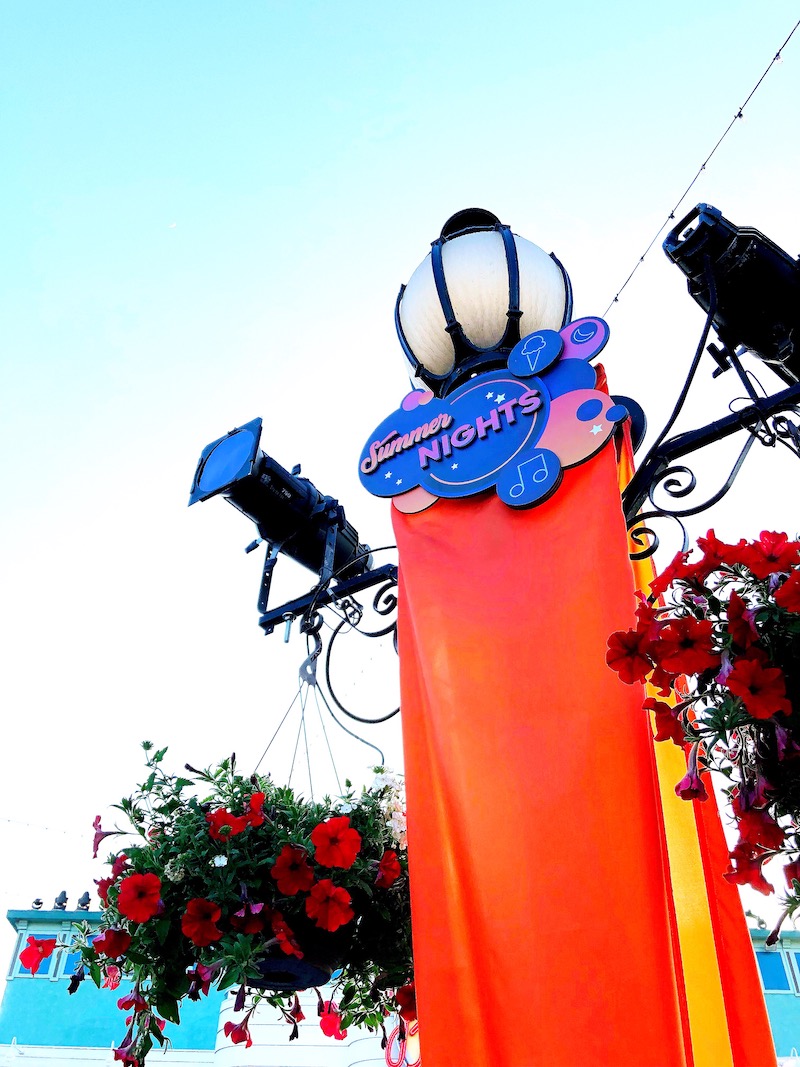 All the activities are held in that space between Ghost Town and the Boardwalk. There you'll find food stands, the stage and games. There's also plenty of seating, and even tables set up for you to make your own s'mores!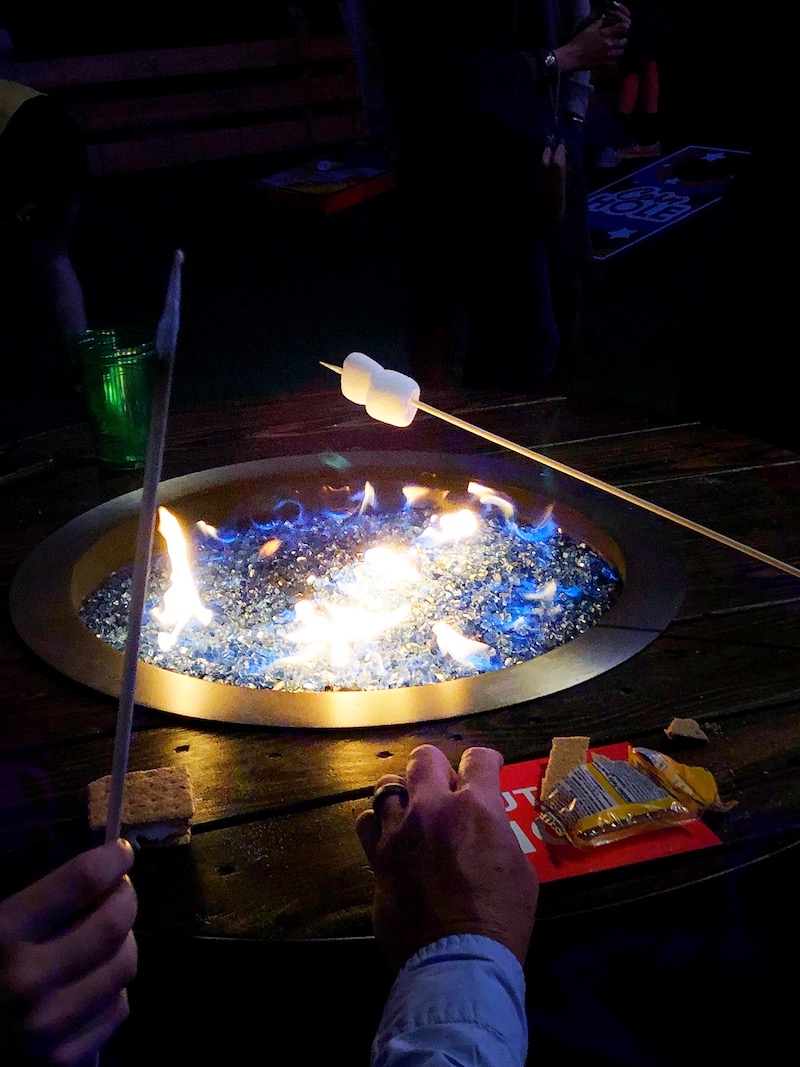 Food offerings at Knott's Summer Nights
Knott's berry Farm has made it really easy for guests to enjoy their special treats during Knott's Summer Nights. For just $45, guests can purchase a tasting card that gives you access to six different foods or drinks. Think of it like a create-your-own-adventure meal pass. You can even customize a fudge dipped apple using the tasting card or get some boysenberry cider with it! The possibilities are endless. 
Some items are available to purchase a la carte, including the fudge dipped apple ($9.99 plus tax) and beverages.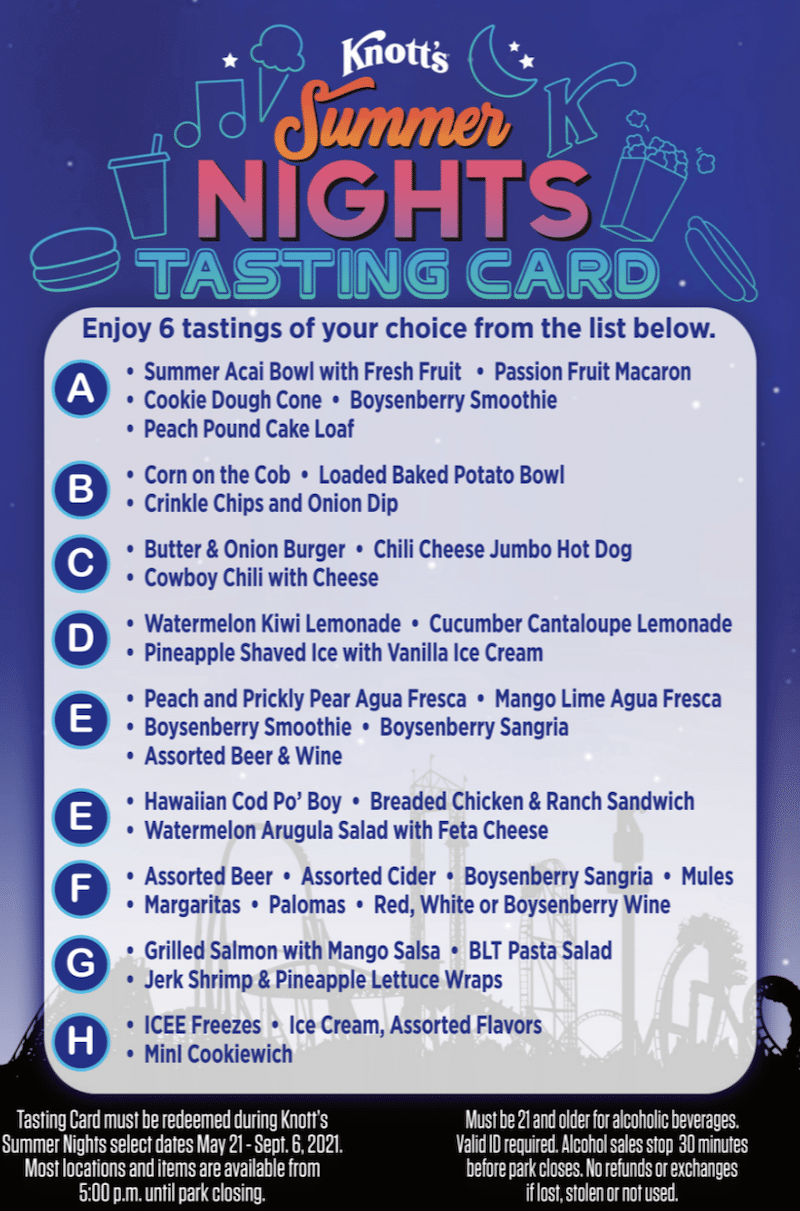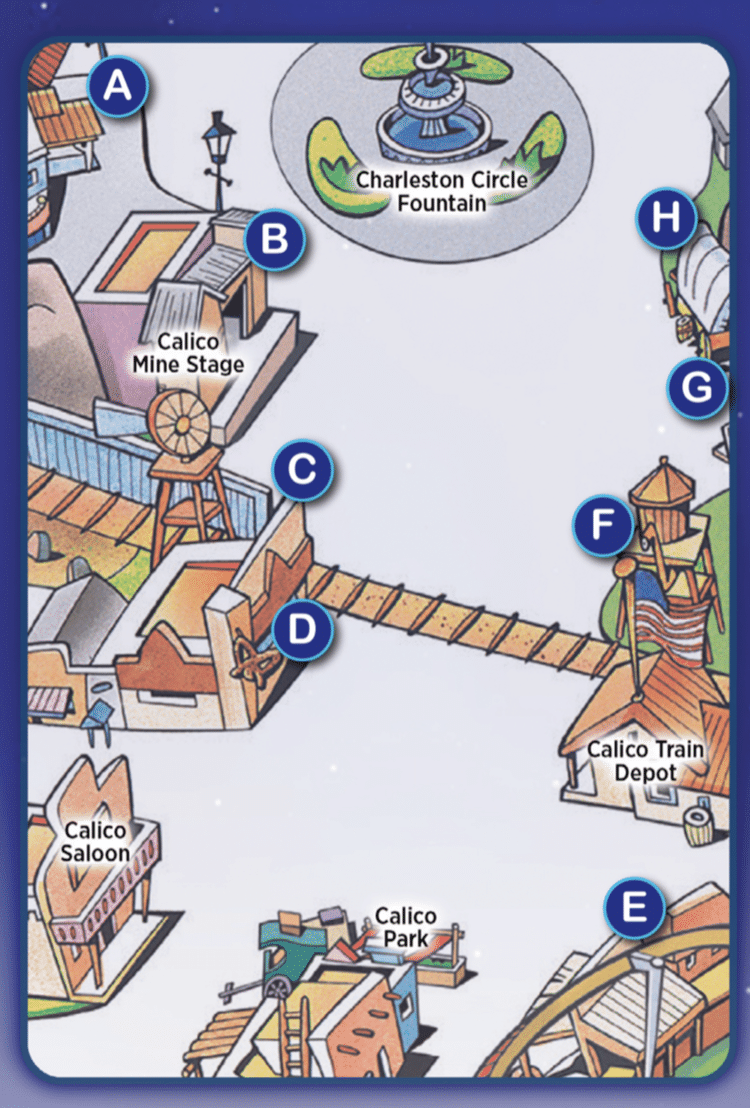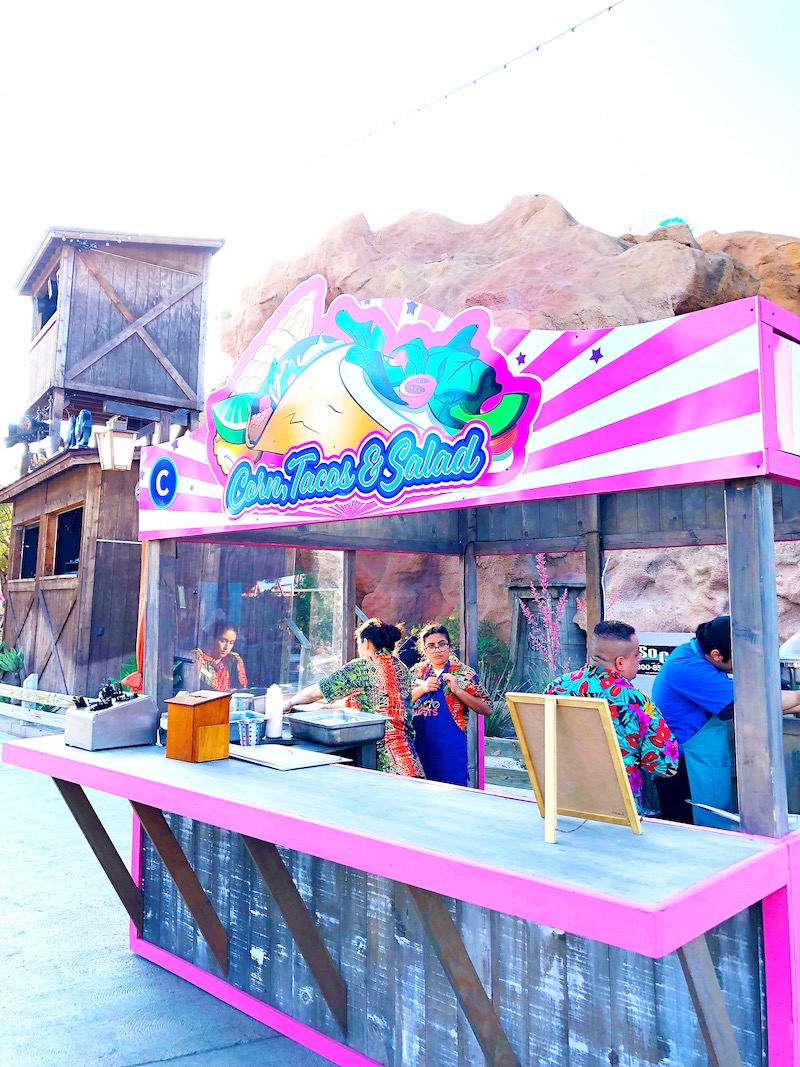 The tasting card is available for purchase at any of the food stands on the Knott's Midway as well as some food stops in Ghost Town.
When you purchase the tasting card, you'll also get a lanyard for easy access during the evening. The tasting card expires on the last day of the Knott's Summer Nights event (on September 6, 2021) so if you visit once and still have a few tickets left over – you can use it on the next trip!
The back of the tasting card also includes a map for easy reference. A few stops are in Ghost Town, including where you make your own fudge dipped apples.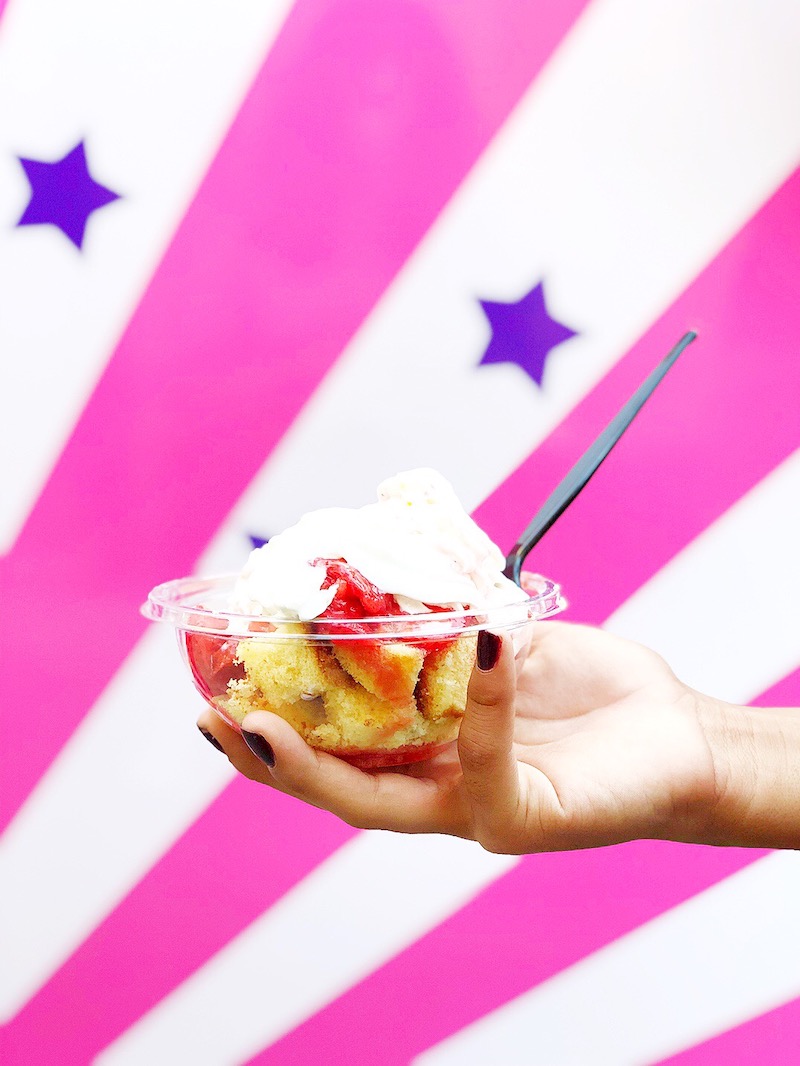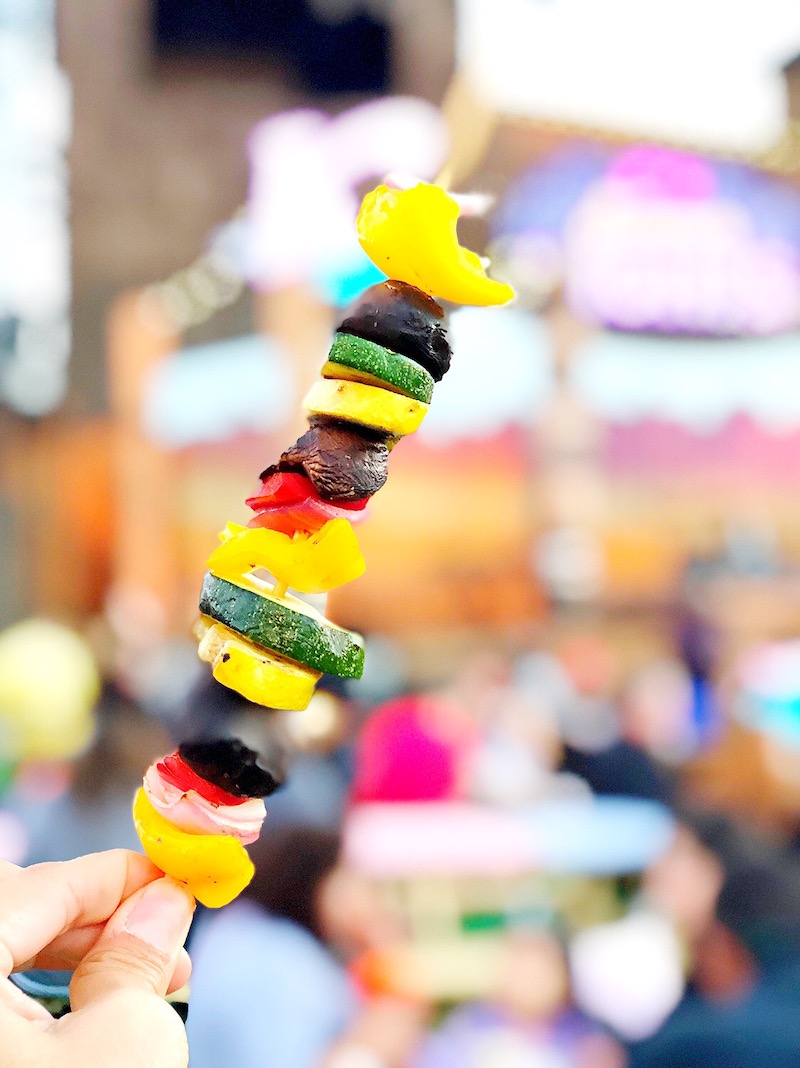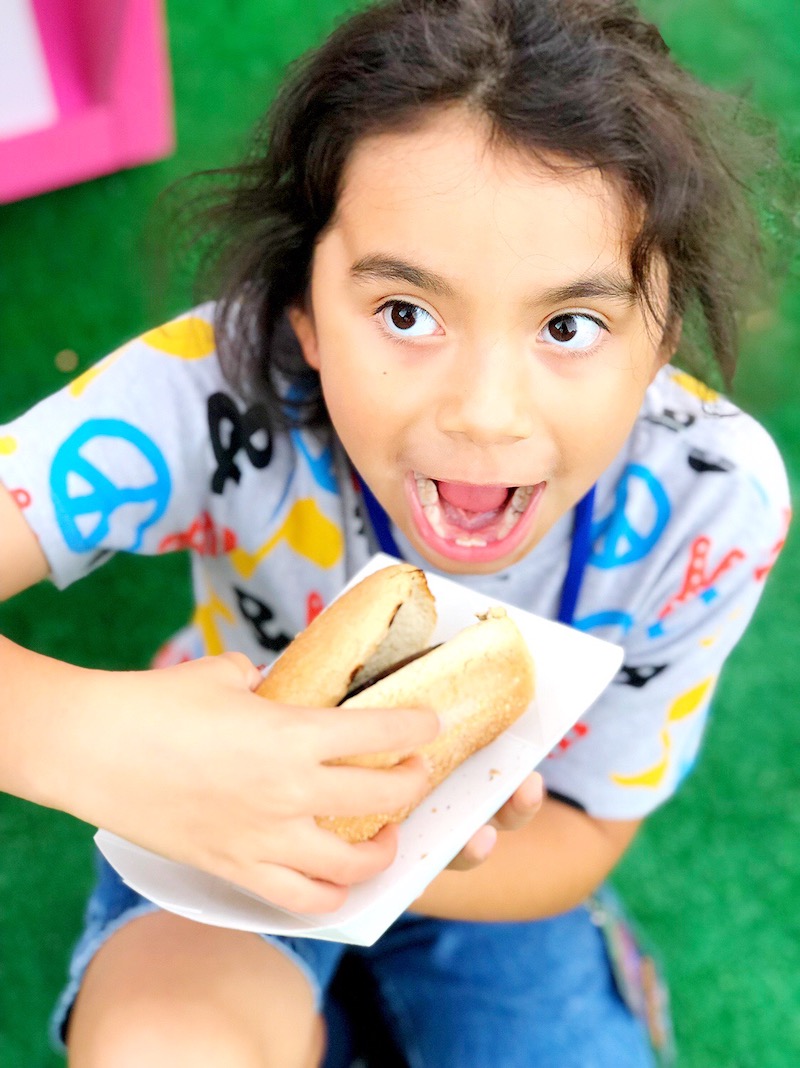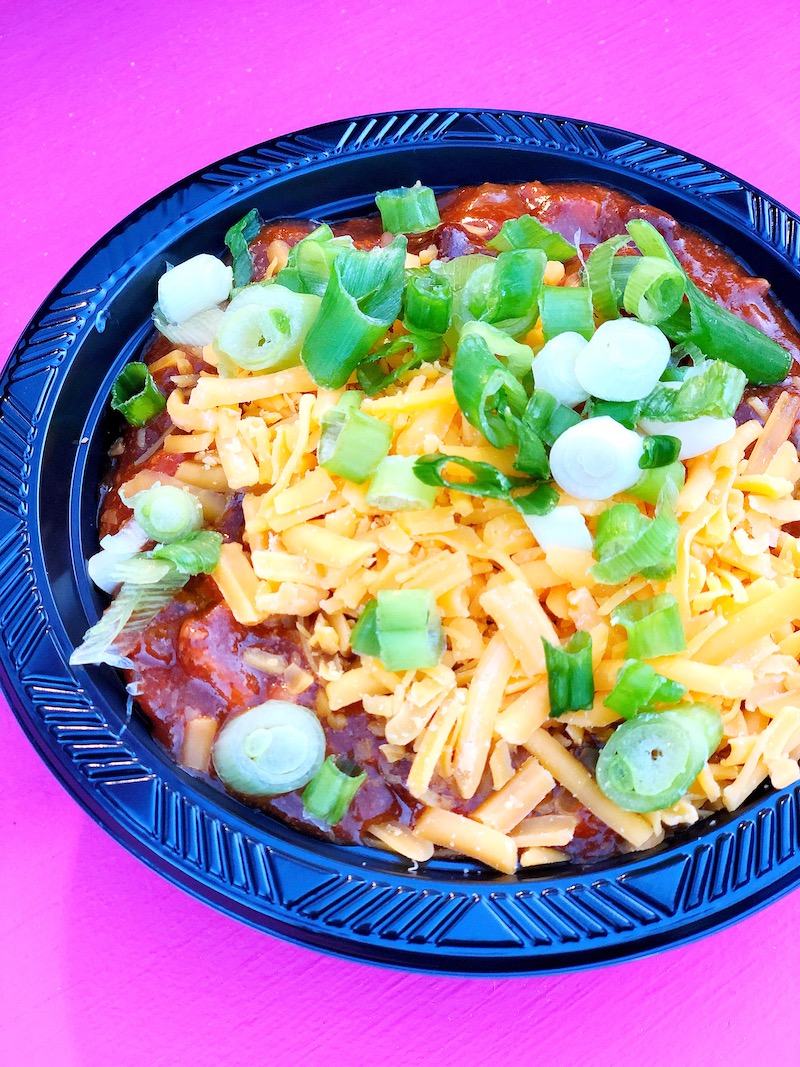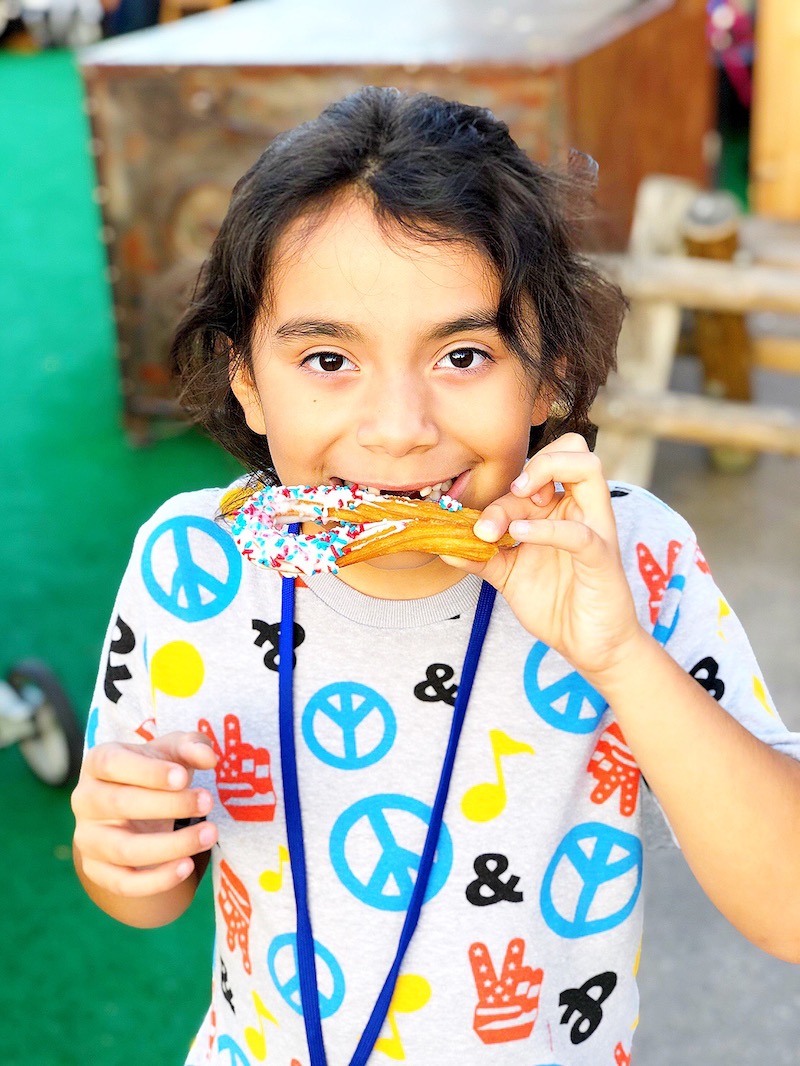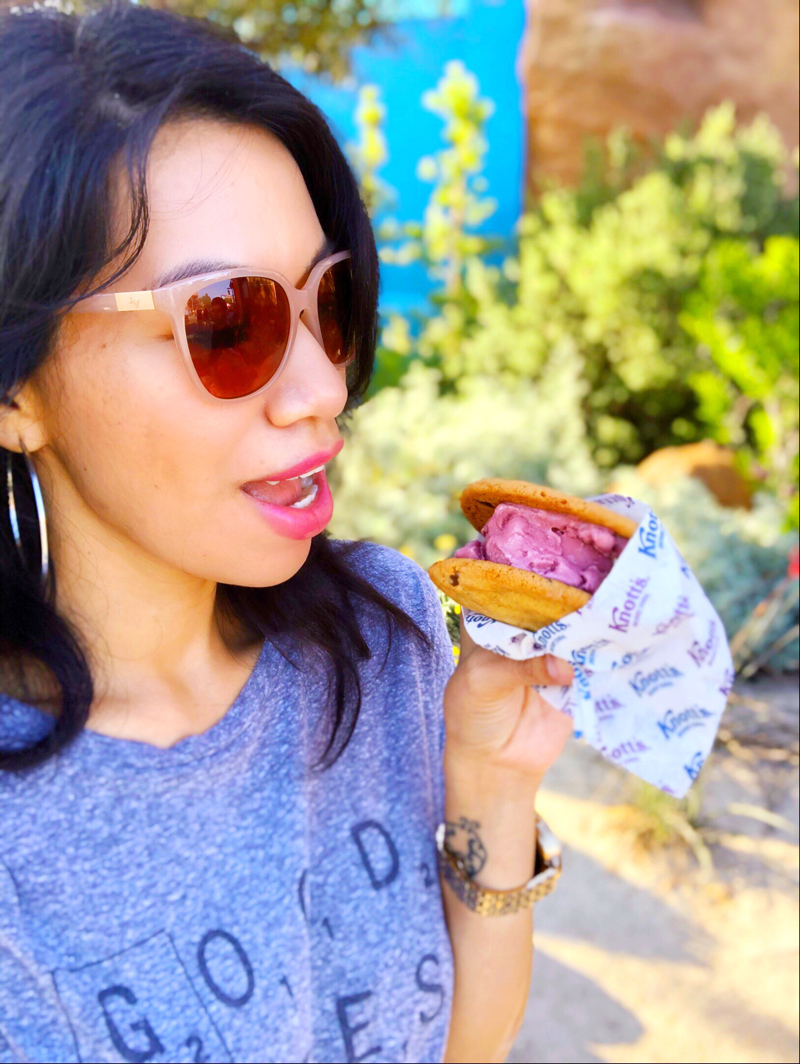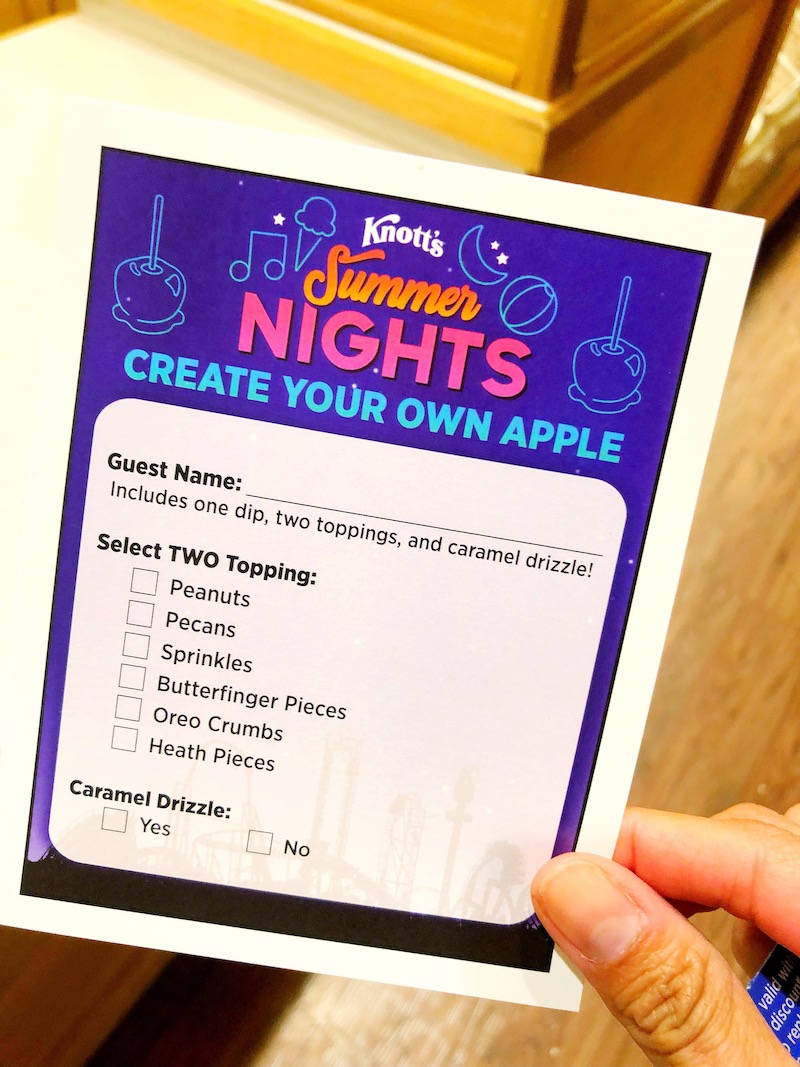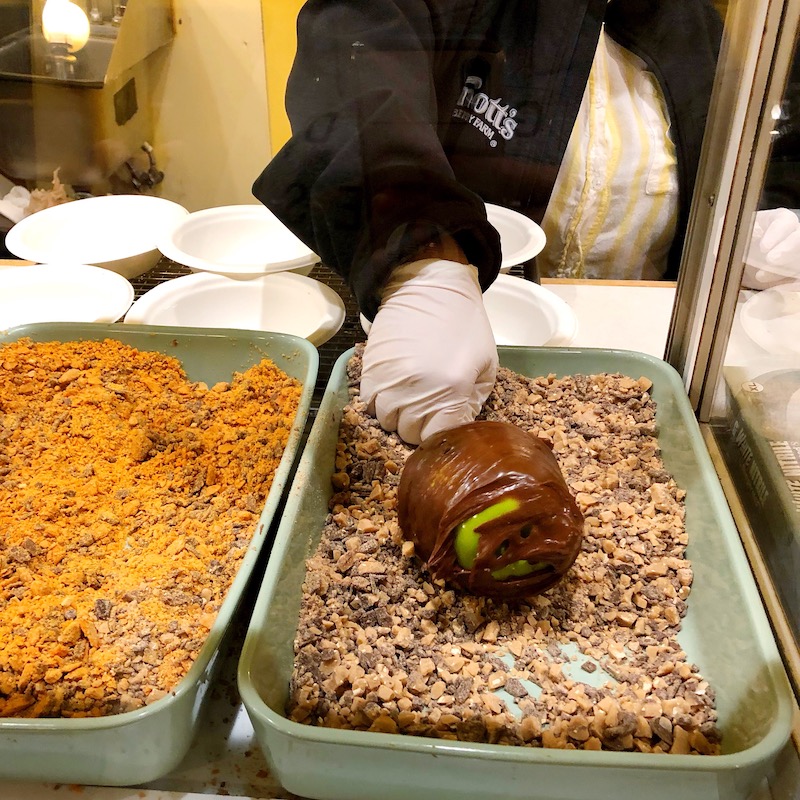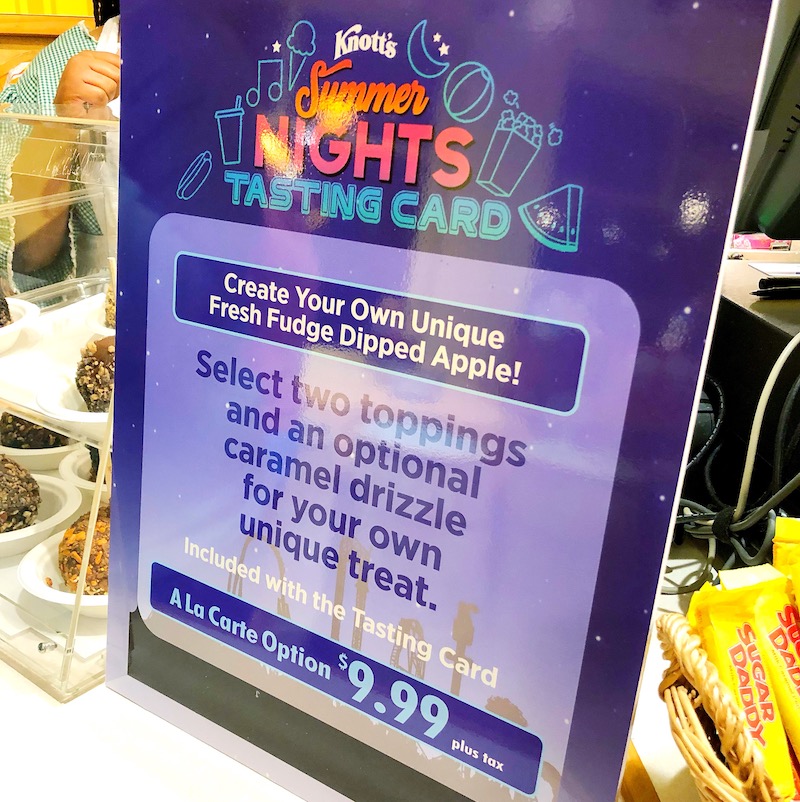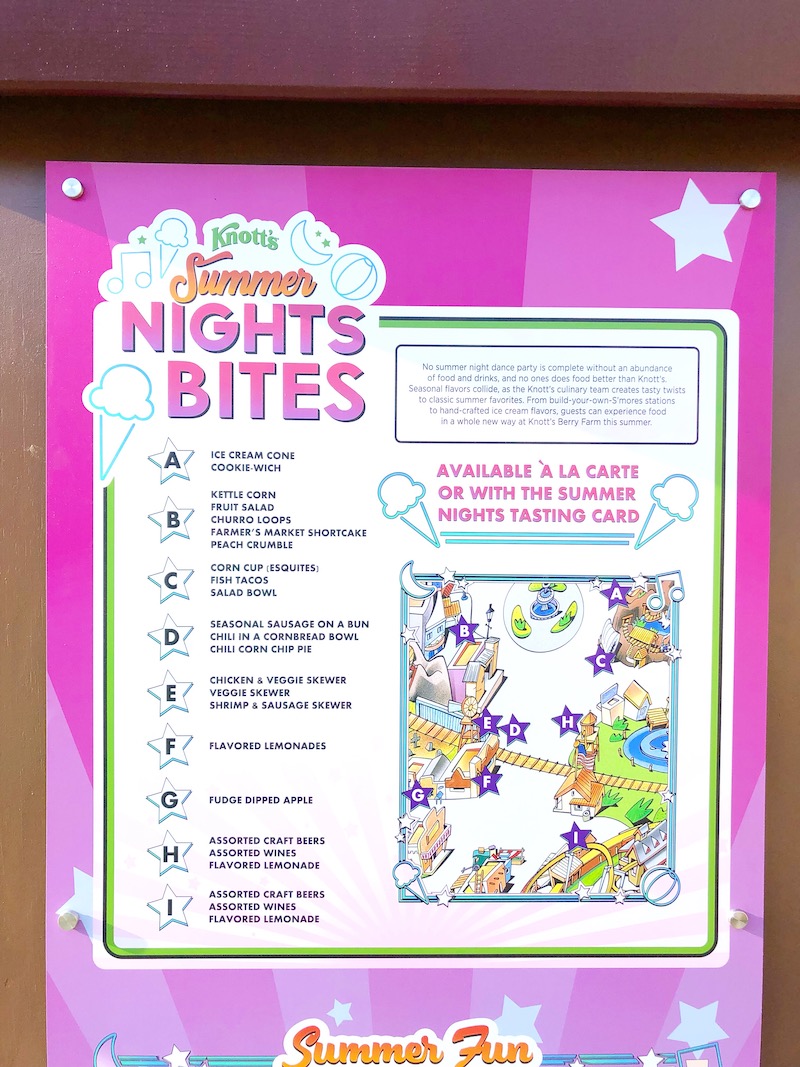 Nightly entertainment
Guests can also enjoy a variety of bands that rotate at the Calico Park stage nightly, rock out to a top 40's band at the Calico Mine Stage or bop to beats of the Boardwalk DJ around Charleston Circle Fountain. You can also listen to music at Fiesta Village (my favorite part of the park!) and where the Wild West Stunt Show is hosted. There is music every where you go! Visit https://www.knotts.com/play/shows to see the daily entertainment schedule or stop by the Knott's Midway to see that day's schedule.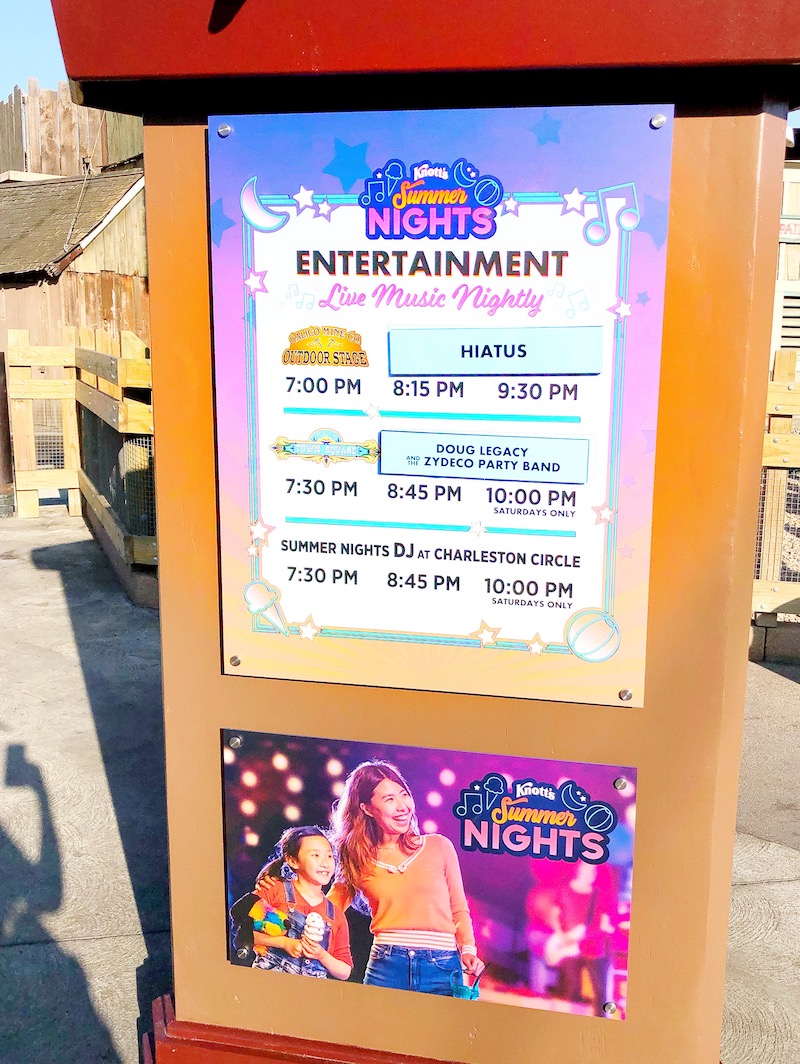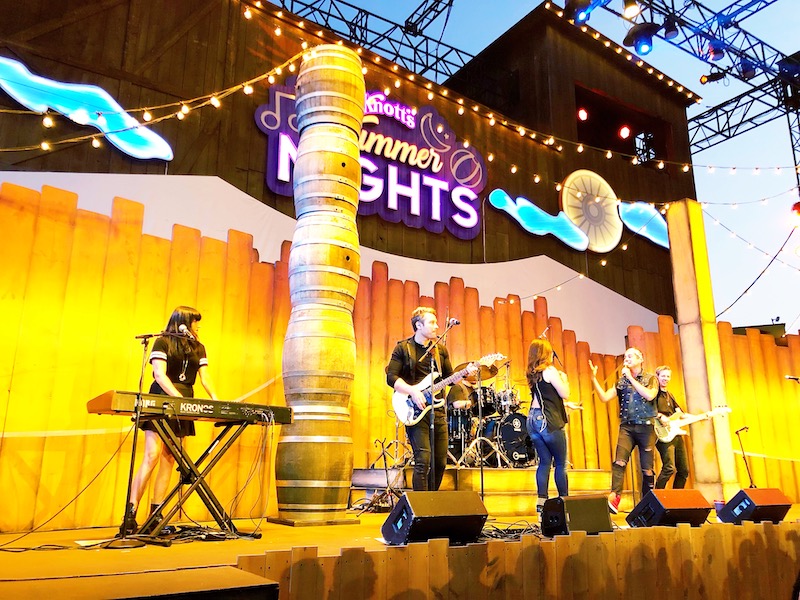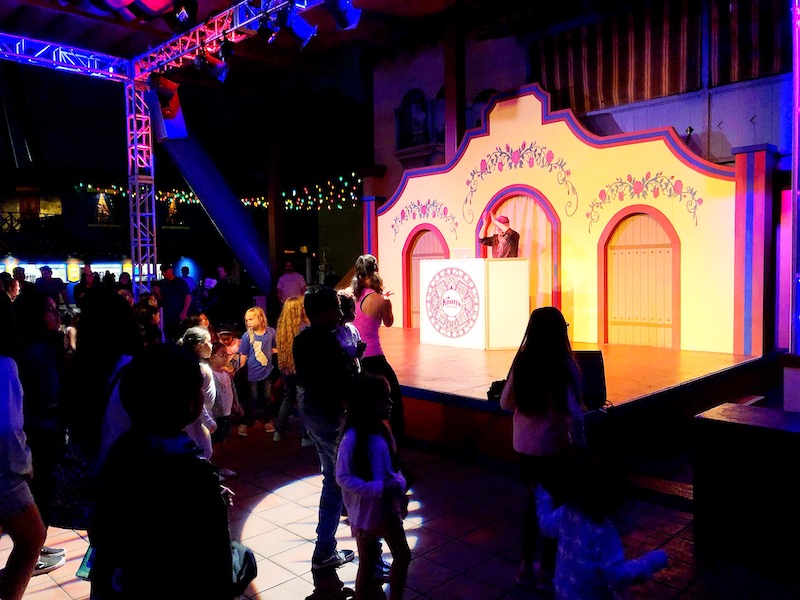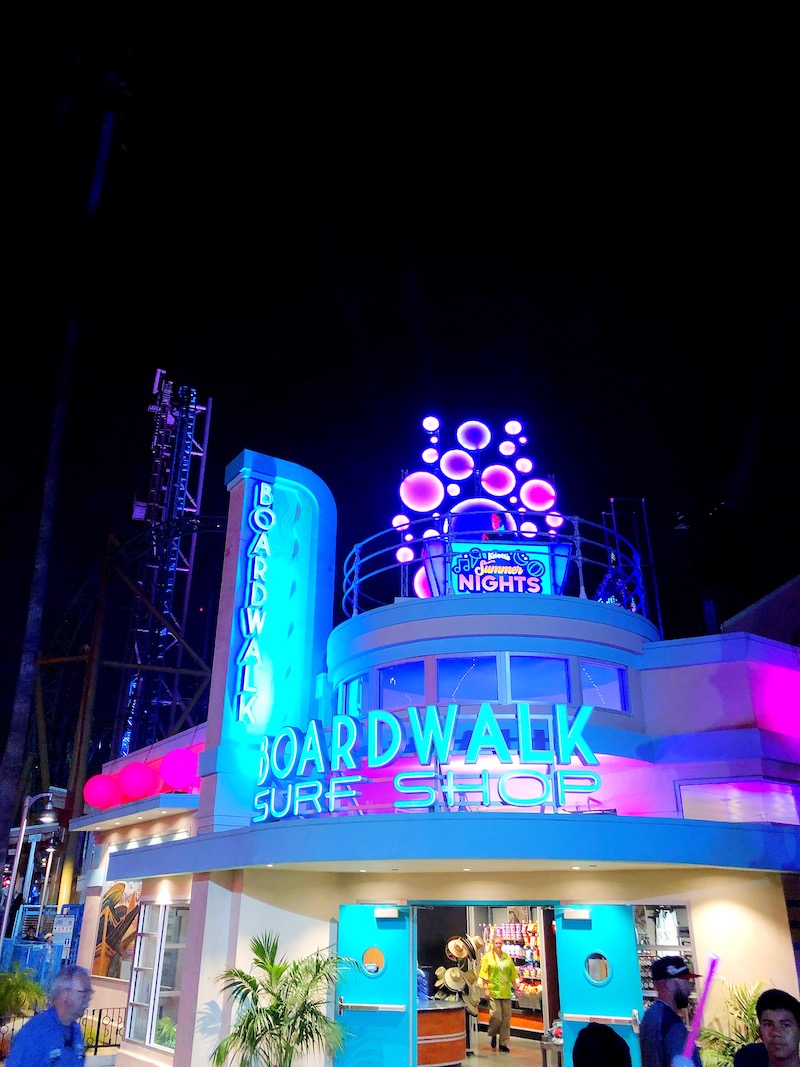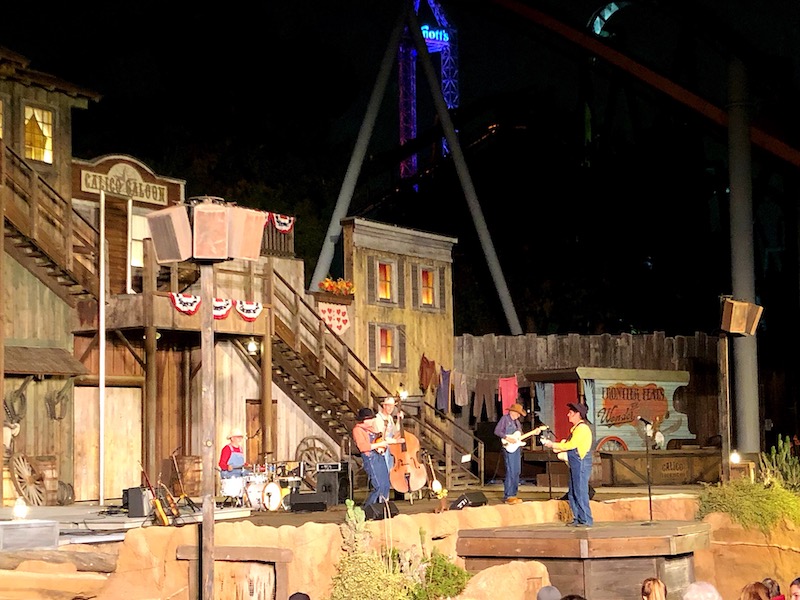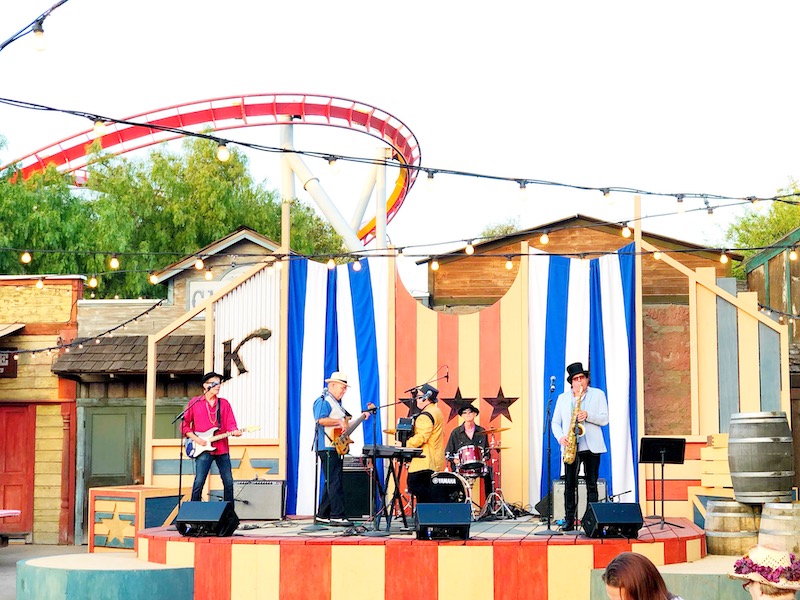 Family-friendly games at Knott's Midway
Once at the Knott's Midway, you'll find family-friendly games everywhere you go. My chiclets especially liked playing corn hole and playing with the Knott's characters. Luca even won one of the games! He was so happy. LOL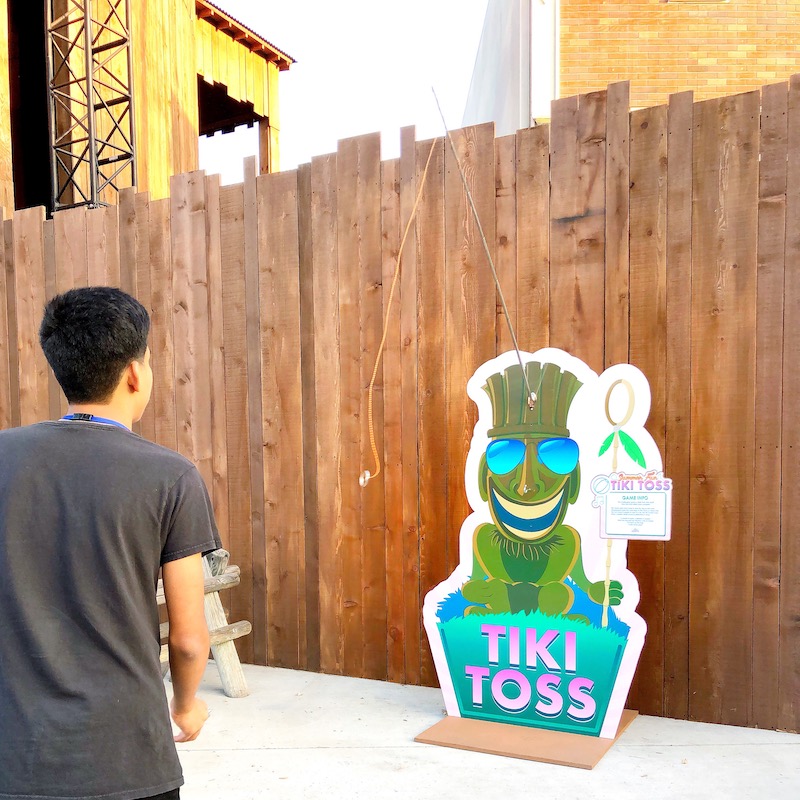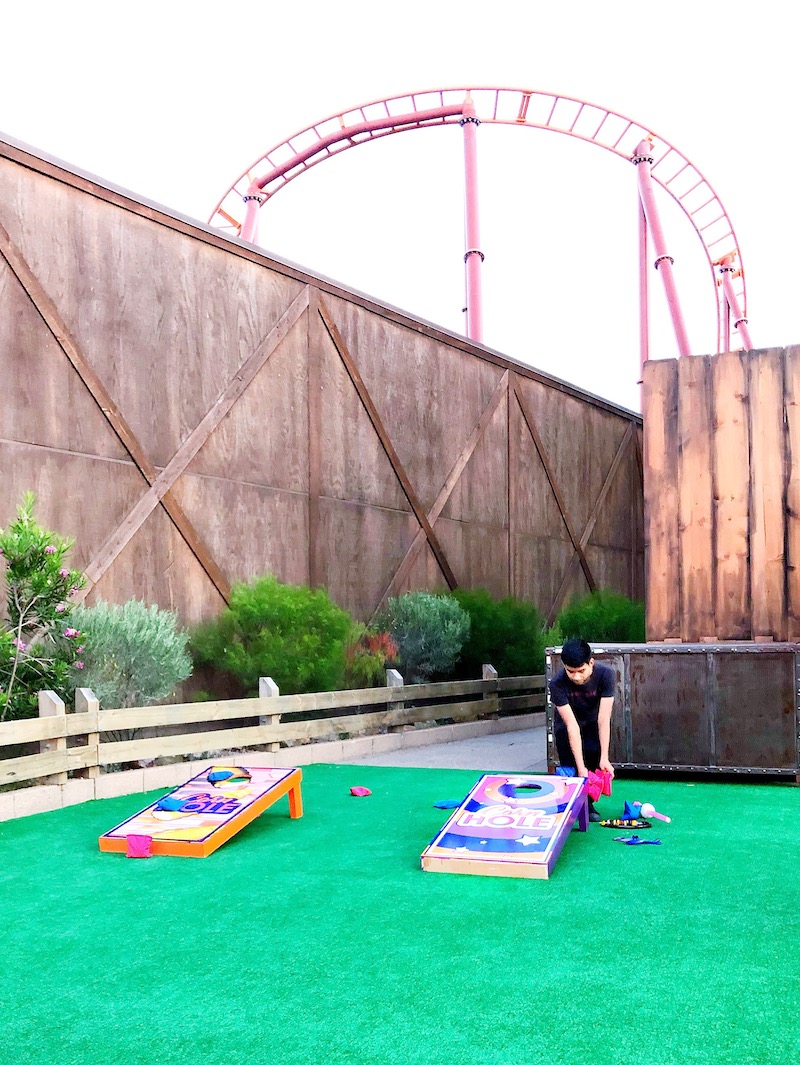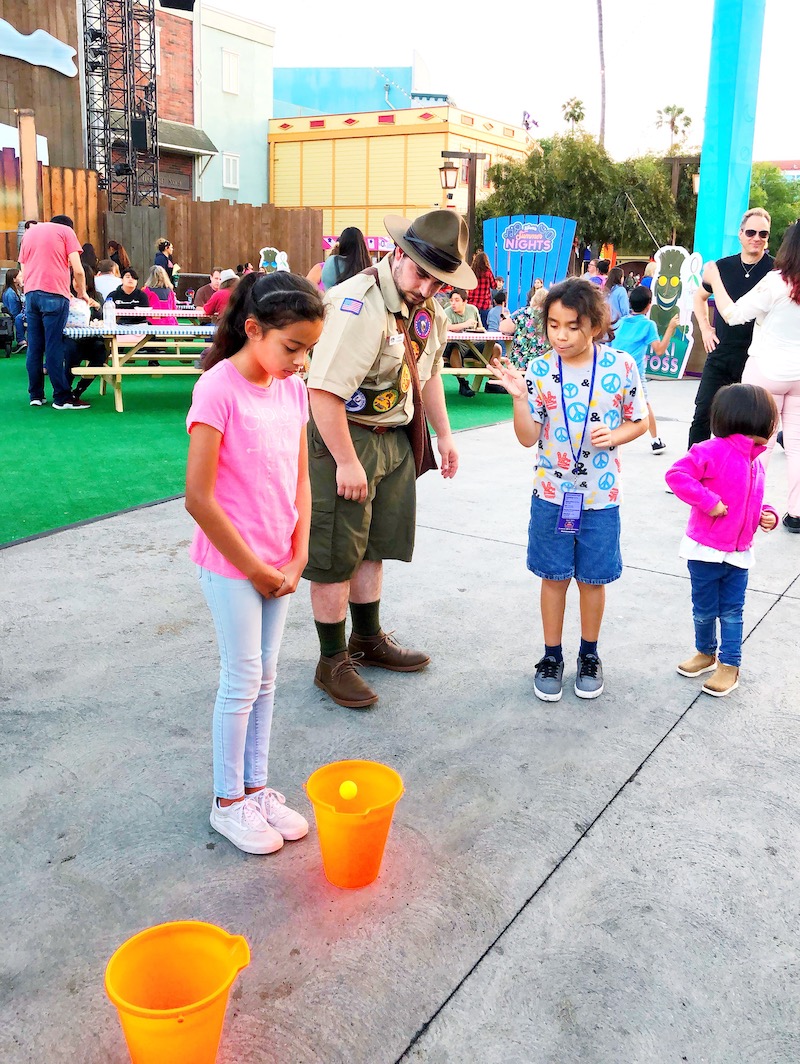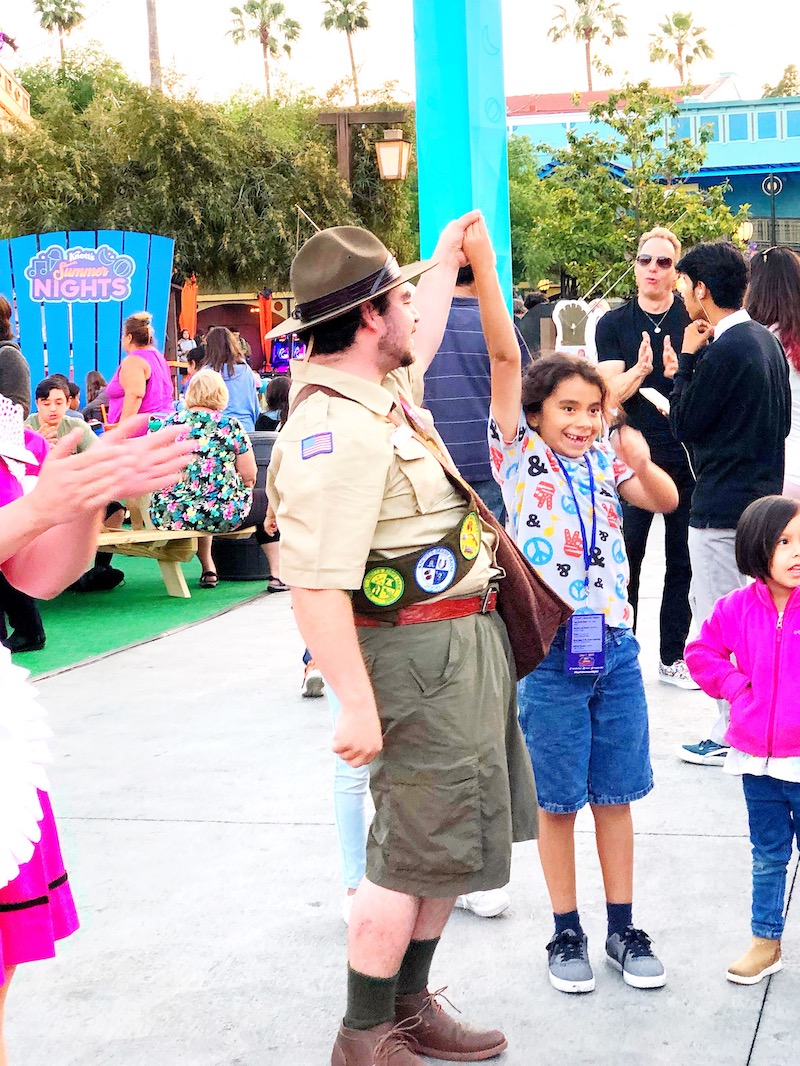 With a hub of live music, unique summer food offerings, Instagram-able photo opportunities, interactive experiences, and family-friendly games, Knott's summer nights is an event to remember. It's a blast for kids AND adults and also makes for a fun girls night out. You can visit Knott's Berry Farm multiple times during the season and have a completely different experience every time!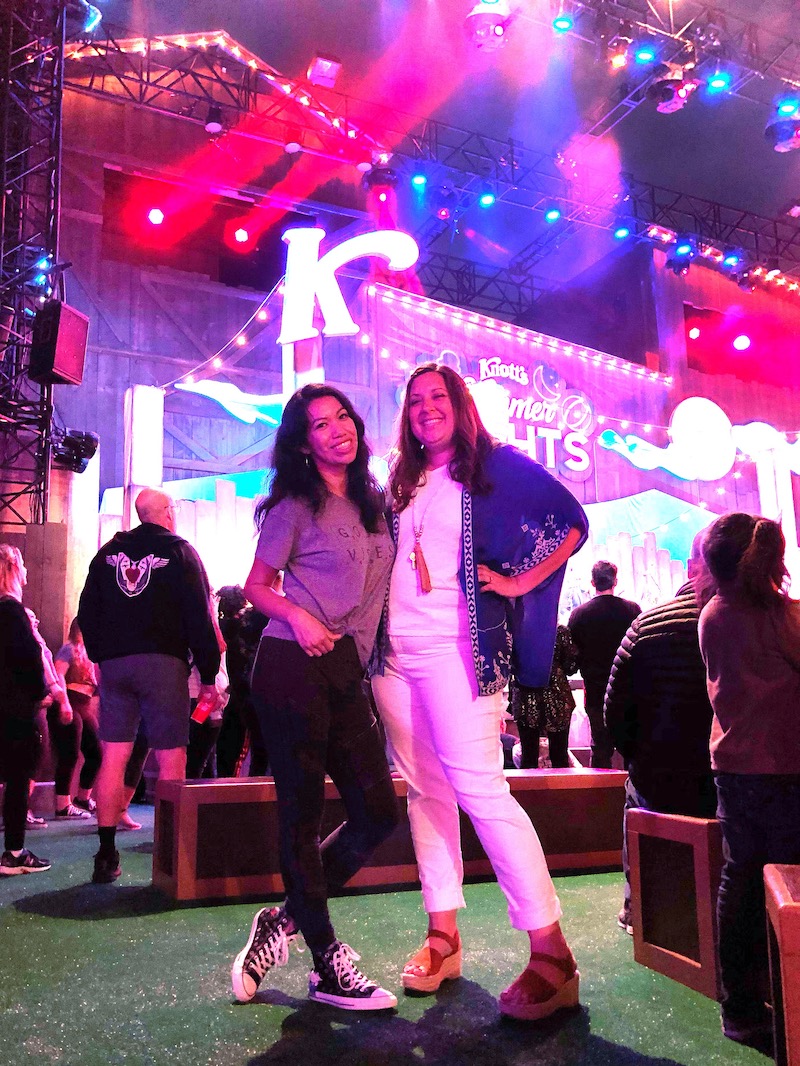 More tips for visiting Knott's Berry Farm in the Summer
This summer, there's only one place that's bursting with adventures both day and night, and that place is California's original theme park, Knott's Berry Farm.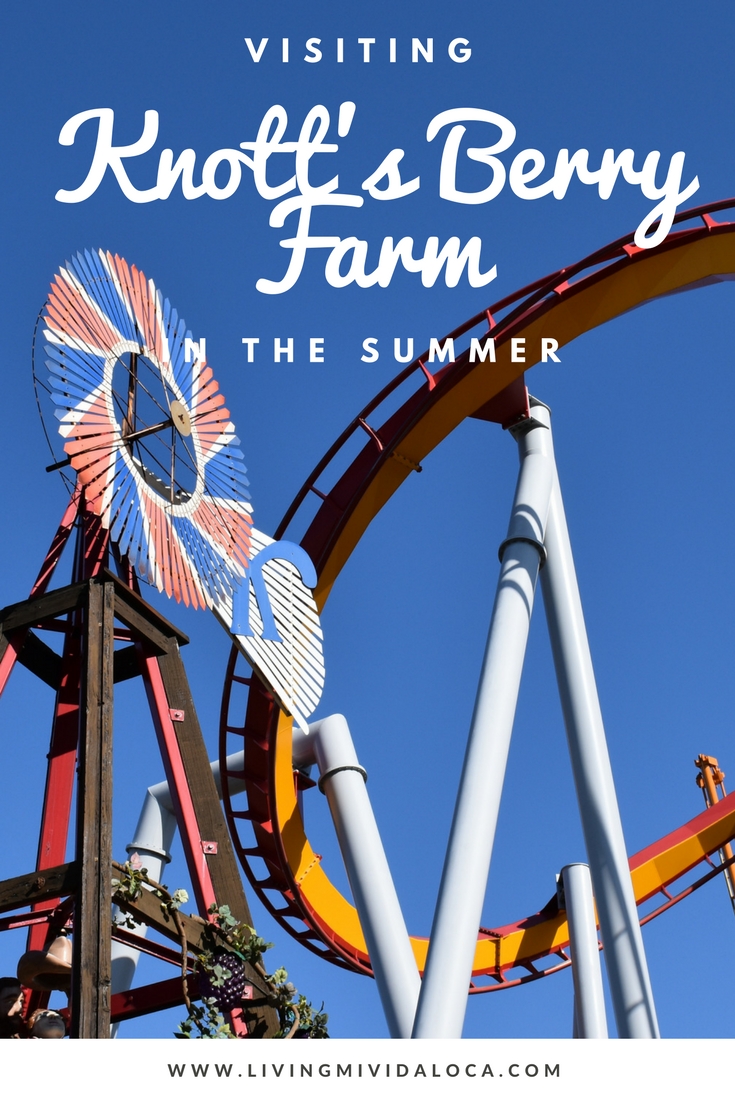 Sunscreen
It's Summer, and while Knott's Berry Farm offers lots of shade, it's never a bad idea to pack sunscreen. Slather some on every hour and keep your skin safe. I highly recommend you purchase the type of sunscreen that is waterproof and/or you can spray on.
Smart phone
There are many photo opportunities and you'll want to capture as many as you can at the drop of a hat. I sometimes bring my DSLR too, but it's nice to pare down and not carry so much. You'll also want to download the Knott's FREE mobile app. It has a park map, a car finder to remind you where you parked, keep track of other members of your group, entertainment listings and showtime reminder alerts and even get descriptions on rides.
FunPix
Knott's photo service, Fun Pix, allows you to purchase all your digital images for the day. You can download them immediately via the app, and share them on social too. A discount on printed photos is also available with either the single day pass, or the season pass. I love to purchase FunPix because it means that I can be in the picture too, instead of me being the photographer. Oh, and the ride pictures are also included in FunPix. You can read more about FunPix here.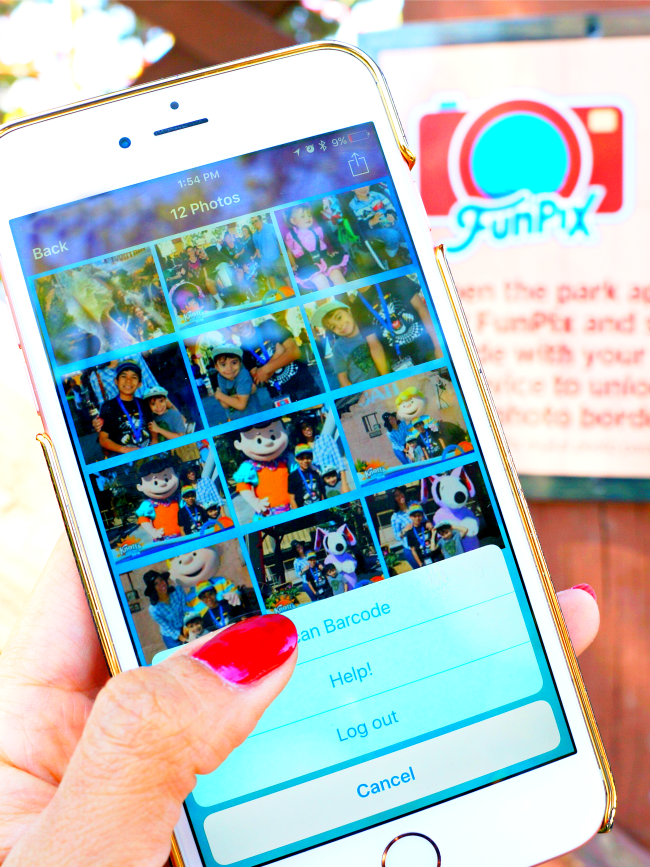 Knott's Berry Farm Season Pass
Pre-order and pack your Knott's Gold Season Pass at a discounted rate. During the Summer, you'll want to order this pass because it gives you unlimited access to both Soak City and Knott's Berry Farm.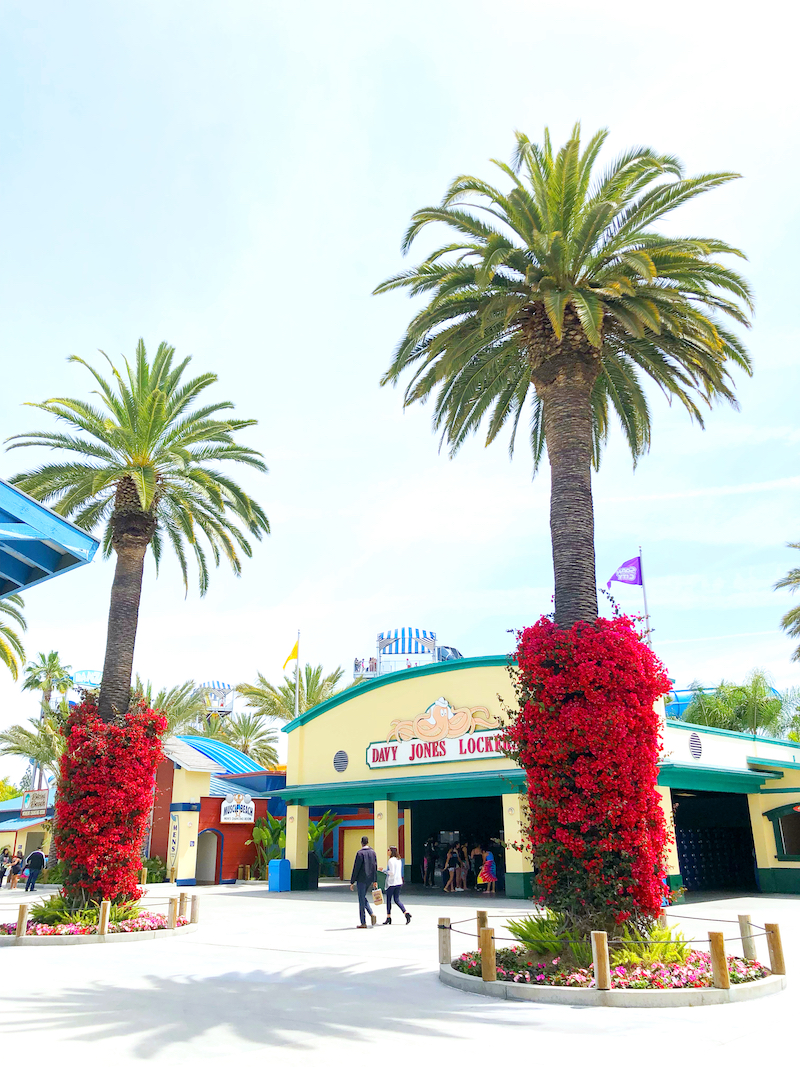 Beach towel
A beach towel will come in handy for those cooling water rides, like Calico River Rapids. Of course, with your Knott's Gold Season Pass, you'll also want to visit Knott's Soak City because its only open for a short amount of time during the Summer and your towel will definitely be a must-have. Make the most of your pass and check out these other Knott's Soak City tips for a hassle-free visit.
Fast Lane Pass
If you want to get the most out of your visit, get the Fast Lane Pass. It will give you the opportunity to speed past the lines on some of the most popular rides at Knott's Berry Farm. With a Fast Lane wristband, you can bypass the regular line as many times as you want, all day long! Buy yours in advance online because there are only a limited number of these passes available each day.
Plastic zippered bags
Keep your valuables safe from water by placing them in a waterproof plastic baggie. Throw it in your backpack and ensure that all your awesome pictures that you just took will still be there after your ride.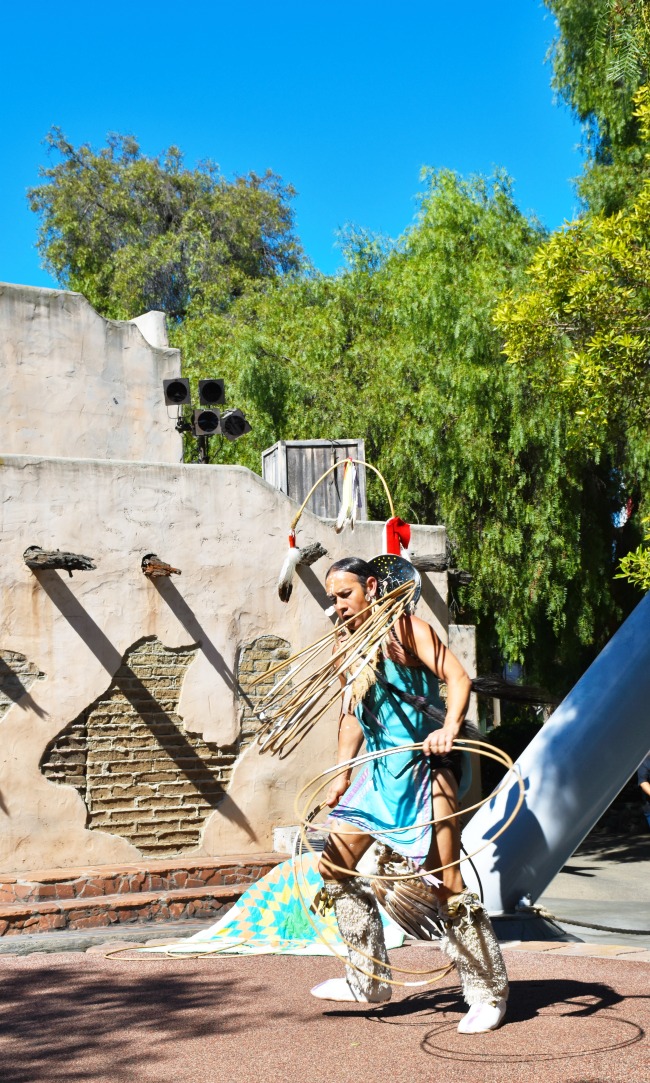 Cash
I'm typically not a cash person, but with every visit to Knott's Berry Farm I always take some with me. Ghost Town has a lot of cute stands with unique items and while many take credit and debit cards, it'll make it easier if you just pay with cash. And of course, you'll want a few pressed pennies to take home with you and you'll definitely need cash for that.
p.s. the carnival games on the Boardwalk and throughout the park are not on a cash basis. You'll need to purchase a Knott's game card at a kiosk. You can, however, get a game card with cash (or a credit card). Keep the game card and refill as necessary.
Snacks
Knott's Berry Farm has some of the most delicious park food. My favorite spot to visit is Ghost Town Bakery because they have, hands-down, the BEST pastries in the park. However, you'll want to feed yourself and your kids something more than just cronuts all day so make sure to pack some healthy snacks like fresh fruit, granola bars and nuts – or get an all-season dining plan and save money while dining at the park.
Light sweater
If you plan on staying late into the evening, take along a light sweater or even a long-sleeve shirt. It doesn't get too cold at night, so really, you might even be able to leave it at home. But better safe than sorry.
Leave room for a refillable bottle
Make this refillable bottle the first item you purchase. At only $14.99, and $12.99 when you purchase online, you can refill it throughout the day – free of charge. Save it for future visits and you'll get refills for only $.99 each when you visit again. The handle also makes it easy to carry and there is a straw holder on the side to keep your drink secure. Knott's also offers an all-season souvenir bottle for $29.99 and you'll get free refills with the purchase.
When we visit Knott's, we also like to get a little creative with our drinks. So far, we have liked mixing lemonade and boysenberry punch. Our second favorite has been boysenberry punch and Sprite. Give them a try!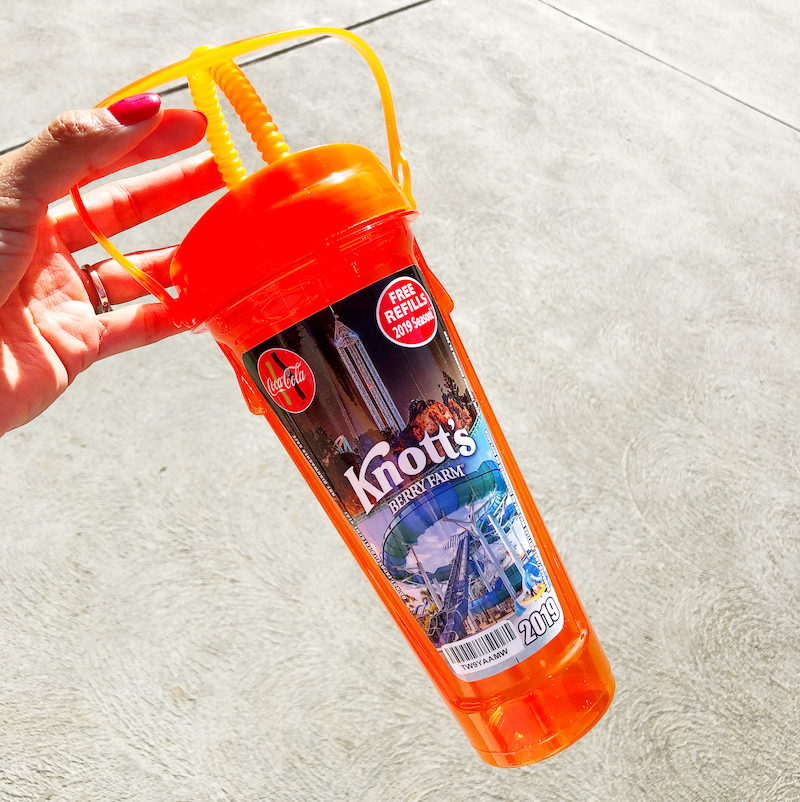 I hope you'll take a few of these tips and use them on your next Knott's Berry Farm visit this Summer. You'll have a great time, and have everything you need.
Nearby Knott's Berry Farm Hotels
Knott's Berry Farm Hotel – our first choice because it's literally within the resort. Your hotel stay also includes parking and if you book the Snoop room, Snoopy himself tucks you in (plus, you get two Snoopy plushies).
Courtyard by Marriott Anaheim – within walking distance to Knott's Berry Farm (only half a mile away). Hotel stay includes free self-parking.
Fairfield Inn & Suites Anaheim Buena Park – one mile away from Knott's Berry Farm. Hotel stay includes breakfast and free self-parking.
Knott's Berry Farm Discount Tickets
Goldstar offers discounted Knott's Berry Farm tickets and discounted Knott's Soak City tickets.
Groupon offers discounted Knott's Berry Farm tickets.
Travelocity offers discounted Knott's Berry Farm tickets and discounted Knott's Soak City tickets.
Also, after 4pm, the general public may purchase tickets at the jr/sr price. Only available at the front gate & valid on day of purchase
NOTE: Prices increase throughout the year. Visit Knotts.com for updated pricing.
Originally published on June 9, 2019. Last Updated on May 23, 2021 by Pattie Cordova