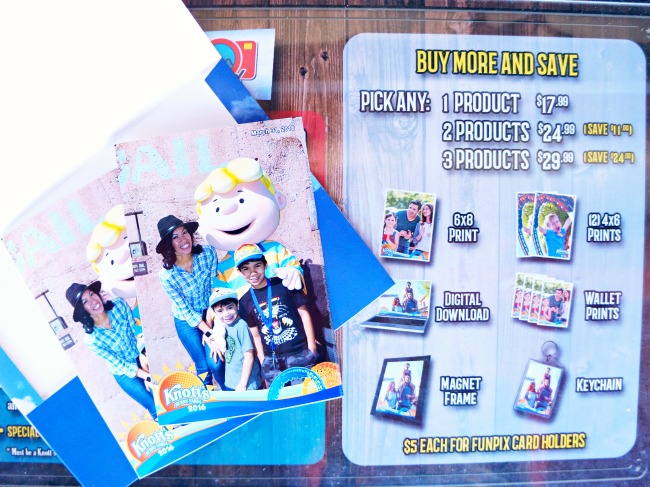 Updated April 12, 2021 with new prices.
FunPix at Knott's Berry Farm is the new (and easy!) way to share your Knott's pictures! It's also a Knott's Berry Farm season pass add-on that we absolutely LOVE!!! We were invited to visit the park and take the new FunPix card for a spin. We had such a great time because not only did we spend a fun Spring Break day at Knott's Berry Farm, we have professional photos to prove it!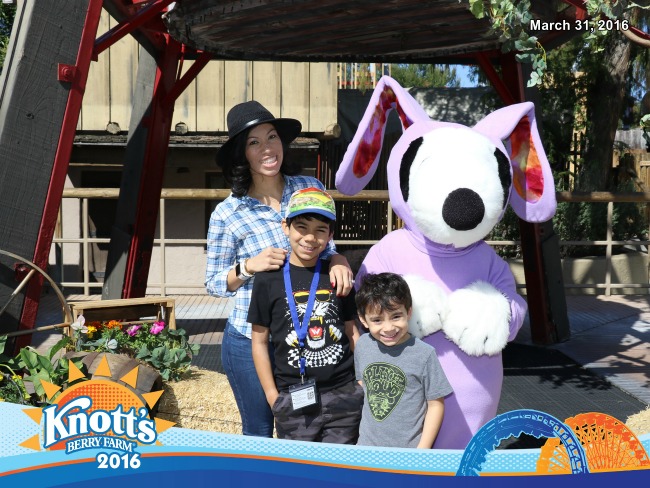 I love taking a ridiculous amount of pictures whenever we visit Knott's Berry Farm because there is just so much to capture. I love going throughout the seasons and seeing the characters in different costumes. The kids are always happy to pose next to Snoopy and the Peanuts gang, and I love to play mamarazzi because I know that these moments will be gone too soon. The only problem is, that I hardly get to be in the pictures! I'm often behind the camera so I miss out on family pictures.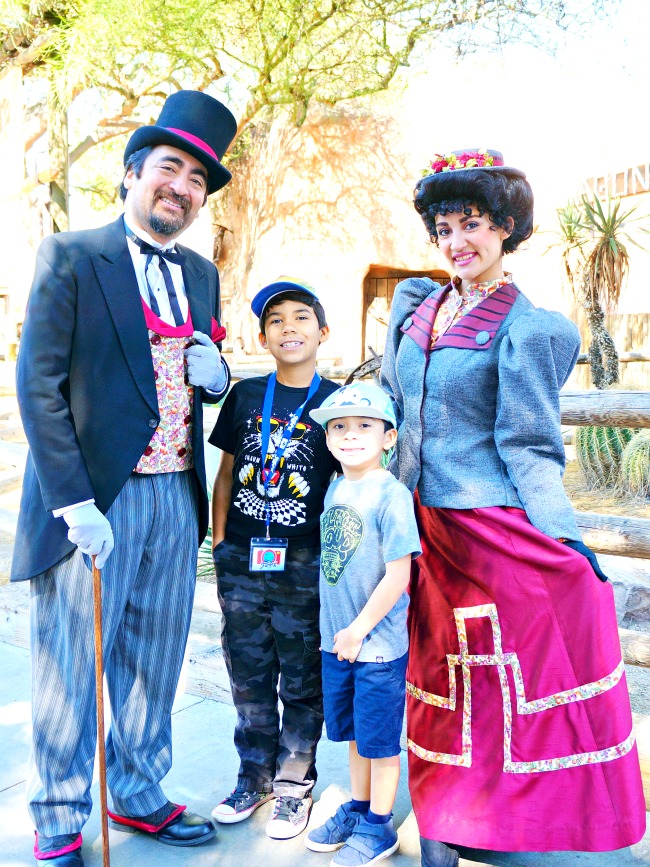 That changed on our last Knott's visit with the FunPix card. I shared my day on Instagram and Facebook and as a result, I got asked a ton of pictures about FunPix. It's a super new program at Knott's so not many people know about it. To help you plan your next Knott's visit, I'm giving you the rundown of how it works, how much it costs, and why you'll want it.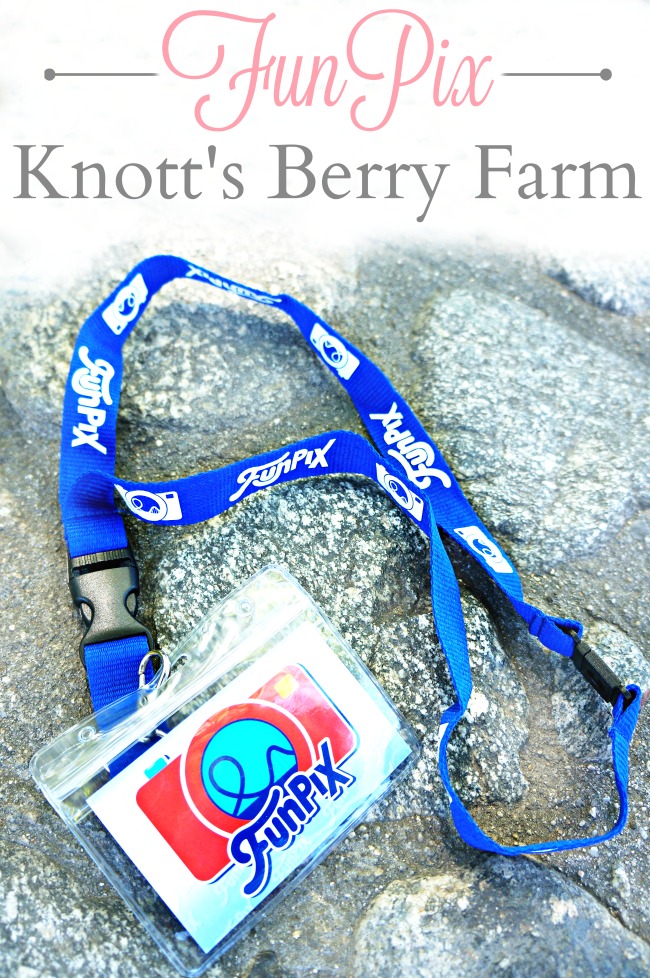 What is FunPix?
FunPix is a new photo program at Knott's Berry Farm that allows you to capture, collect and share photos taken by Knott's photographers.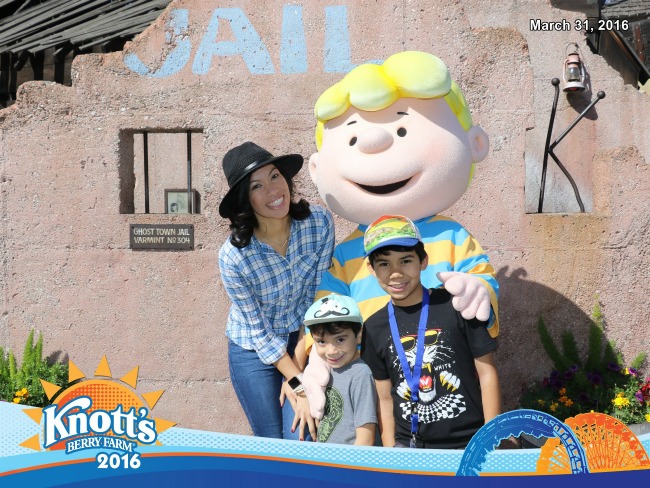 How much does FunPix cost?
The All Season Digital Photo Pass is available only for Knott's Berry Farm Regular, Gold, and Platinum Season Passholders for $49.99 plus appliciable taxes and fees, and provides unlimited photo downloads for the entire 2021 season, plus discounts on prints and photo souvenirs all season long.
Where can I buy FunPix?
The FunPix card can be purchased at knotts.com, at the front gate or at the FunPix location inside Knott's Berry Farm (by the Ghost Town entrance). You will receive a FunPix card with a QR code in the back and a FunPix lanyard, along with a FunPix account with login information emailed to you at the time of purchase.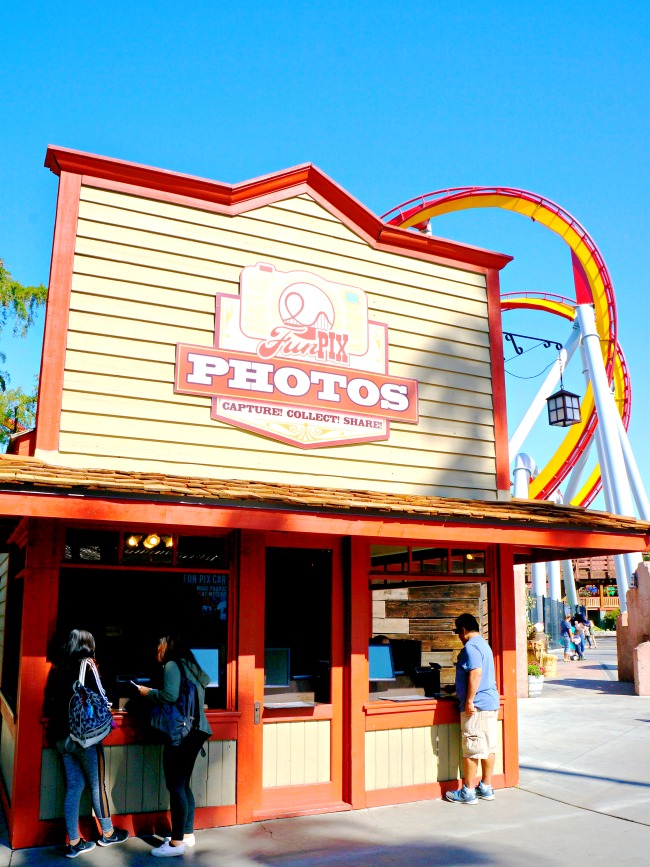 How do you use FunPix at Knott's Berry Farm?
Hand over your FunPix card to the Knott's Berry Farm photographer before getting your picture taken at the front entrance and with characters. They will take a picture of the code and then take your pictures. Within minutes, your professional photos will be available for download on your FunPix account or on the Knott's app under "My FunPix."
To get ride photos (currently available at HangTime, Timber Mountain Log Ride, Pony Express, Silver Bullet, and Xcelerator), simply scan your FunPix card at the ride photo kiosk and choose your photo. You'll also have the option of purchasing photo products.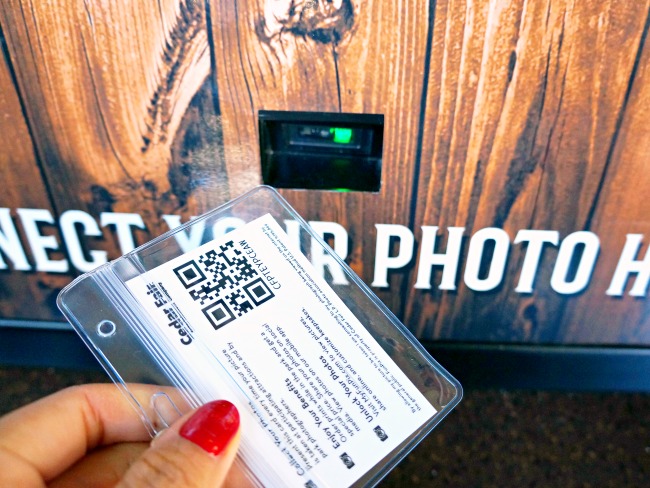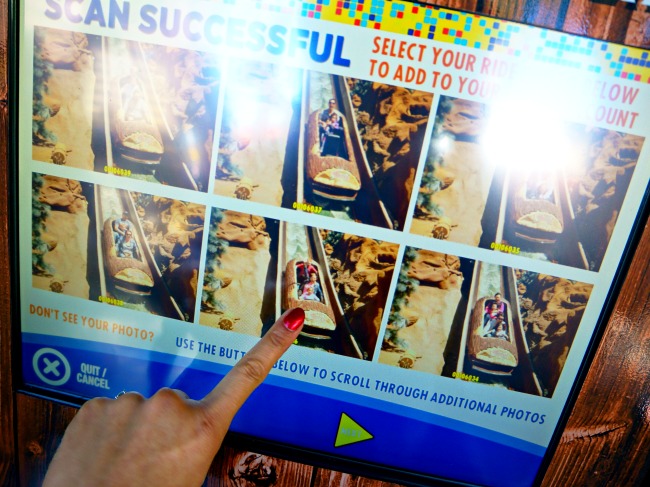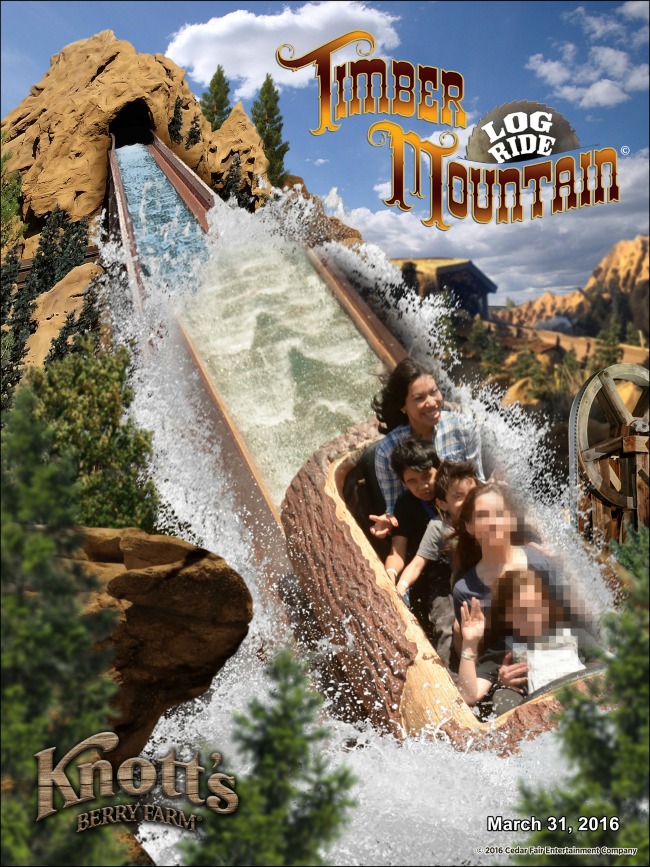 How can I download my pictures?
If you're using the Knott's app, open up the app and go to "My FunPix." Your photos will show up in a photo grid. Click the photo you want and then click the square icon with the arrow pointing up (it's in the upper right hand corner). Choose "save to photo album." If you're on your MyFunPix.com account, click "download all" or you can choose to download each photo individually.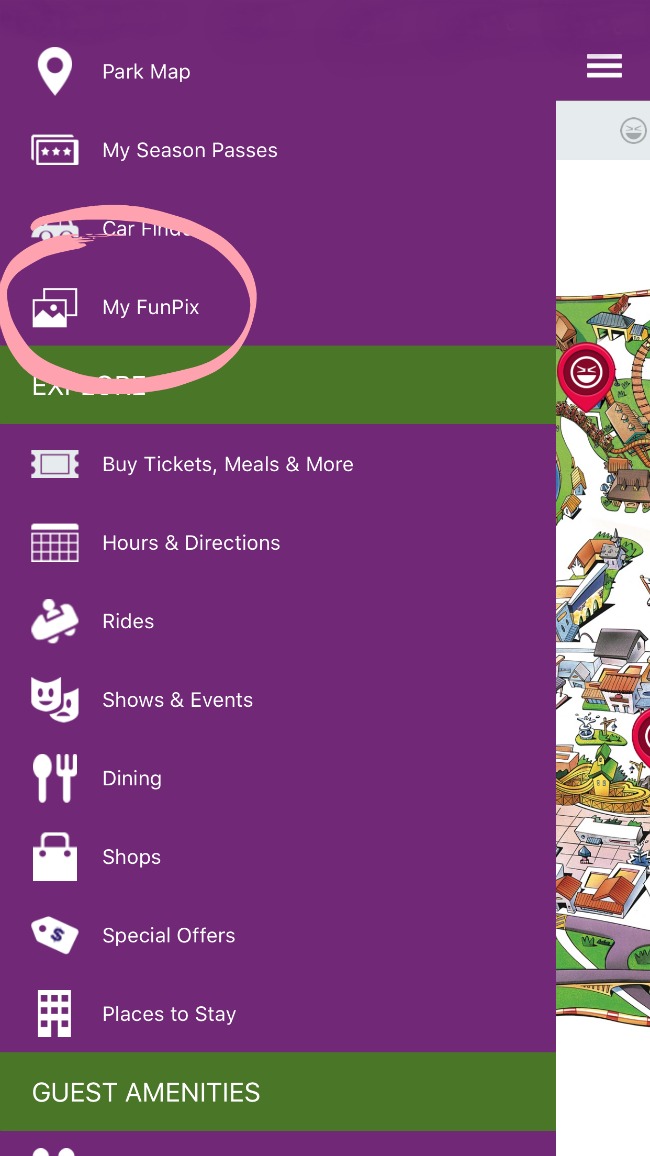 What else can I do with a FunPix card?
Take home souvenir photos and photo products! You can purchase photo products for just $5.40. We chose two 4×6 prints and saved $12.99!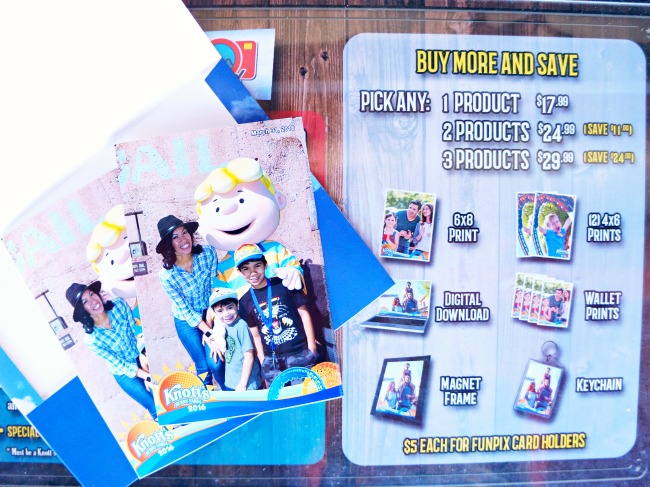 You can also find FunPix Photo Spots at the entrances of the lands throughout the park for special photo opportunities like cute borders. To use, open the Knott's app and scan the QR code at each Photo Spot with your phone to unlock special borders for taking one-of-a-kind photos. Find the "scan barcode" option by clicking the square icon with the arrow pointing up.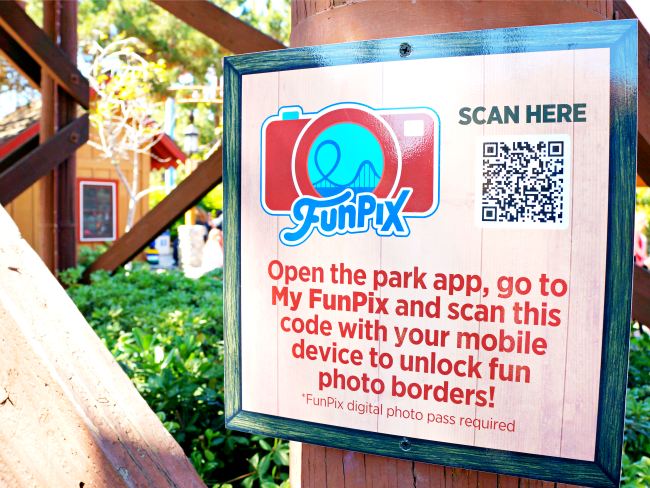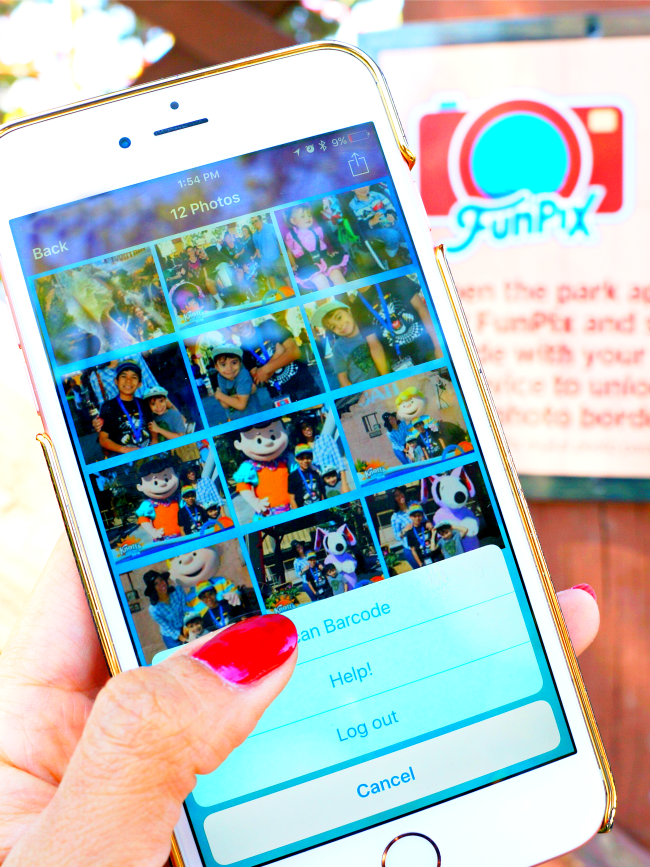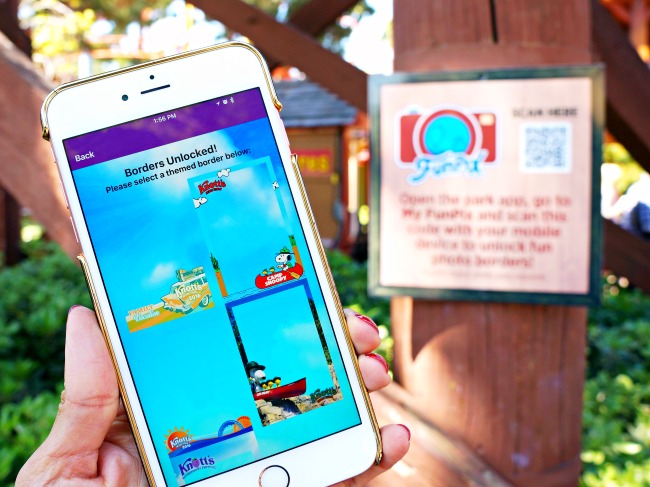 Who should buy a FunPix card?
I can count the number of times I've purchased photos at Knott's Berry Farm on one hand. It's not very often, and we often skip the front entrance picture too because I always forget to buy it. I can't tell you how nice it was for someone to do it for us. To get professional photos with the characters was a lot of fun, and a great way to capture memories.
I would highly recommend it for families so that everyone gets to be in the picture (not just the kids), and definitely for groups. Because you have unlimited downloads, you can purchase one FunPix card for your group and share it! Take advantage of the discounted products and get a couple of pictures printed out there too, because you know you'll never get around to it once you get home.
If you have a Knott's Berry Farm season pass, I would highly suggest adding the FunPix season pass. You'll be able to have a photo collection of your family throughout the year with the characters in different costumes. At the end of the year, compile the photos into a cute Christmas card!
Visit knotts.com for more information about FunPix. We had a great time posing at many of the different photo opportunities and like the Knott's Berry Farm dining plan, this add-on is a must!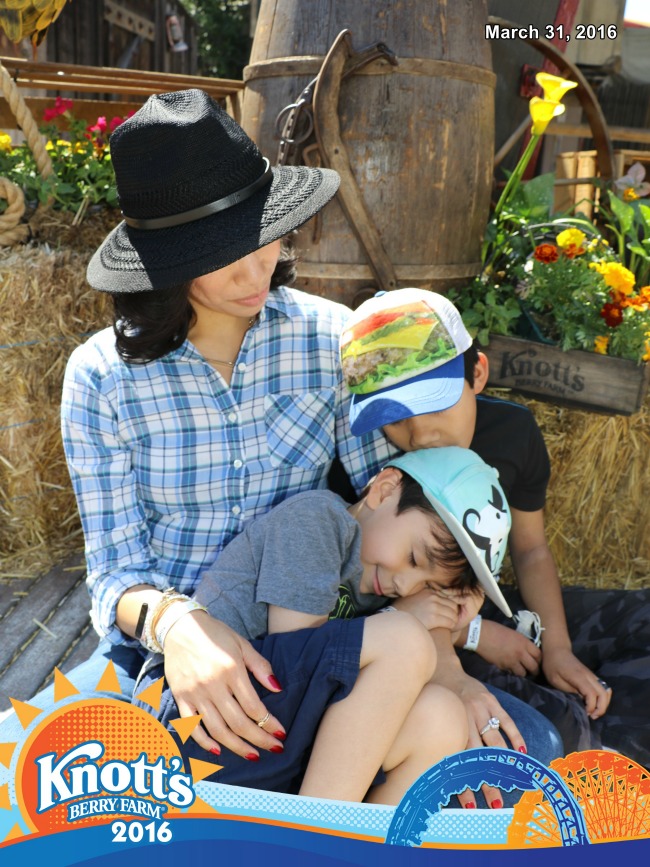 Where to stay in Buena Park
Knott's Berry Farm Hotel – our first choice because it's literally within the resort. Your hotel stay also includes parking and if you book the Snoop room, Snoopy himself tucks you in (plus, you get two Snoopy plushies).
Courtyard by Marriott Anaheim – within walking distance to Knott's Berry Farm (only half a mile away). Hotel stay includes free self-parking.
Fairfield Inn & Suites Anaheim Buena Park – one mile away from Knott's Berry Farm. Hotel stay includes breakfast and free self-parking.
Discounted Knott's Berry Farm Tickets
Goldstar offers discounted Knott's Berry Farm tickets and discounted Knott's Soak City tickets.
Groupon offers discounted Knott's Berry Farm tickets.
Travelocity offers discounted Knott's Berry Farm tickets and discounted Knott's Soak City tickets.
NOTE: Prices increase throughout the year. Visit Knotts.com for updated pricing.
I was invited to learn more about the FunPix card at Knott's Berry Farm as a member of the press and received complimentary entrance into the park to facilitate this post. All thoughts and ideas remain my own.
Originally published on April 1, 2016. Last Updated on April 12, 2021 by Pattie Cordova