Travel
Soak City prices for food, cabanas, tickets and more!
We love taking our family to Knott's Soak City because of their fun water rides, the scenery and the stress-free time it allows us to spend as a family.
Luckily, Knott's Soak City is located right across the street from Knott's Berry Farm and it's included in our Knott's gold season passes so we can visit this Buena Park waterpark as much as we want while it's open for the Summer.
Today, we share Soak City prices you can expect (updated as of the publication of this article).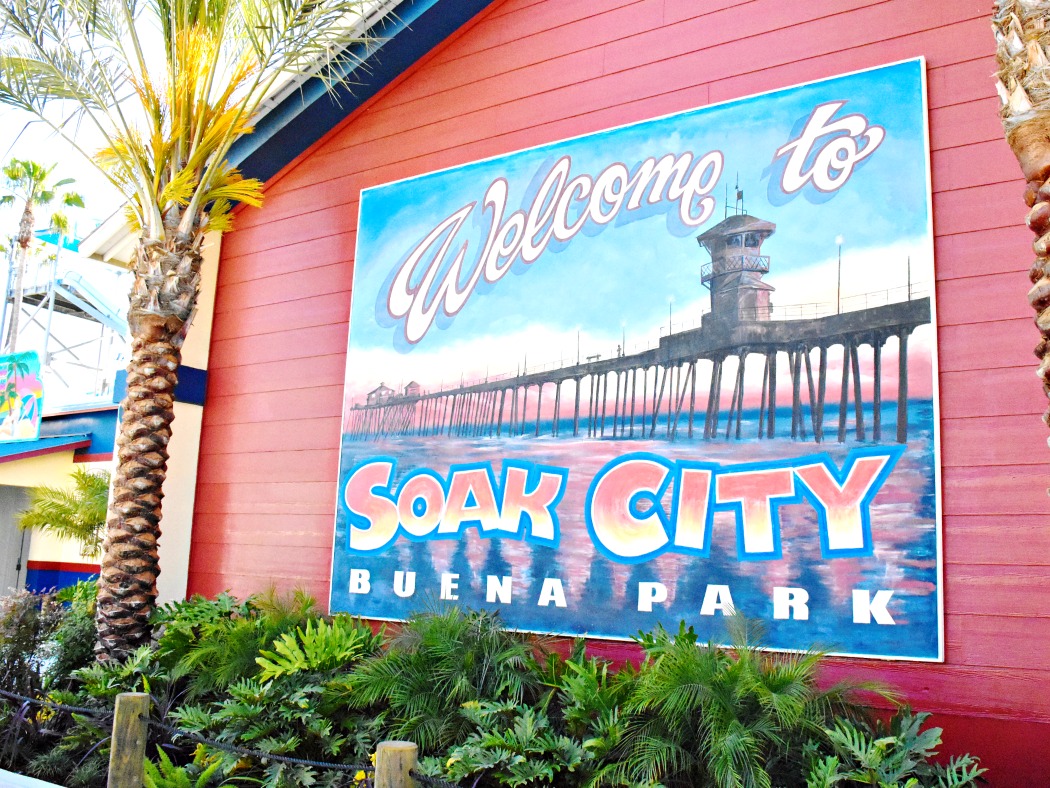 Whatever you do – get there as early as you can and use our Knott's Soak City destination guide for more info on what you can expect during your visit. Enjoy!
Soak City prices
Soak City tickets
Online
Soak City tickets are available online and at the gate. A 2019 Soak City Good Any Day admission online is priced as $53 for adult (ages 12 to 61) and $43 for Jr/Sr (ages 3 to 11 & 62+). This ticket can be used for admission to Soak City Waterpark on any public operating day during the 2019 Operating Season. Not valid for specially ticketed events. However, you can also upgrade to a Gold Season Pass (priced at $129) on the day of your visit and apply the value of this ticket.
Tickets are priced similarly at the gate.
Discounted Tickets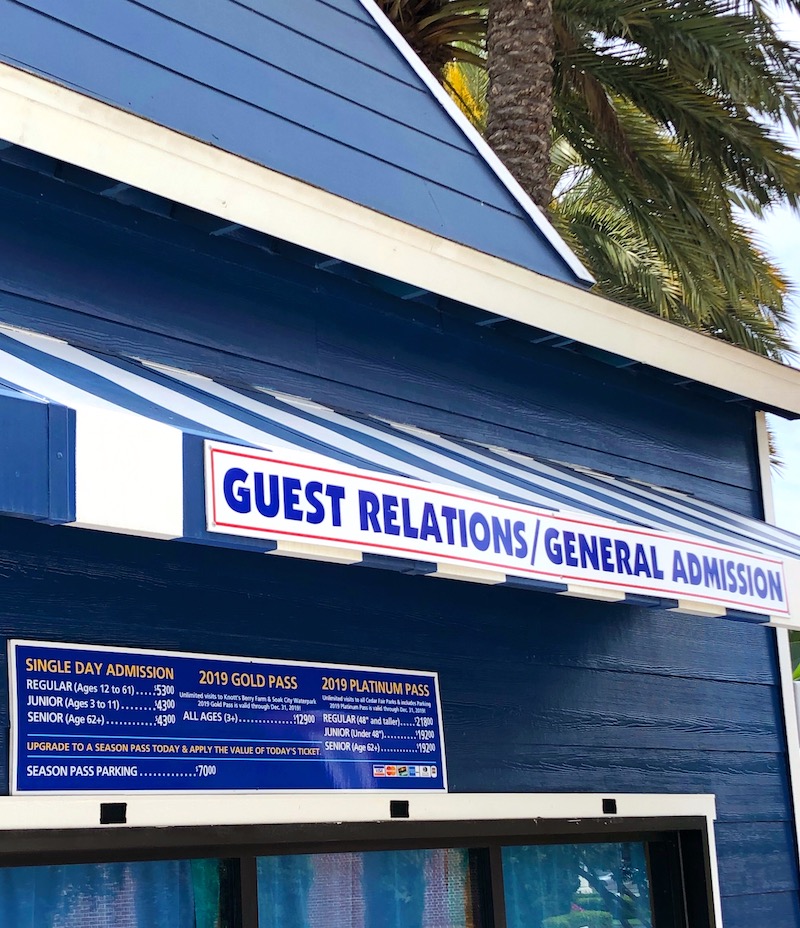 Parking prices
Daily parking is $20 for automobiles when you order online, and priced similarly at the gate. For RV or bus, the price goes up to $25. Check out our Knott's Berry Farm parking post for more on where to park during your Knott's Soak City visit.
Tip: Add season pass parking for just $70 to save more in the long-run. Especially if you plan on visiting more than four times.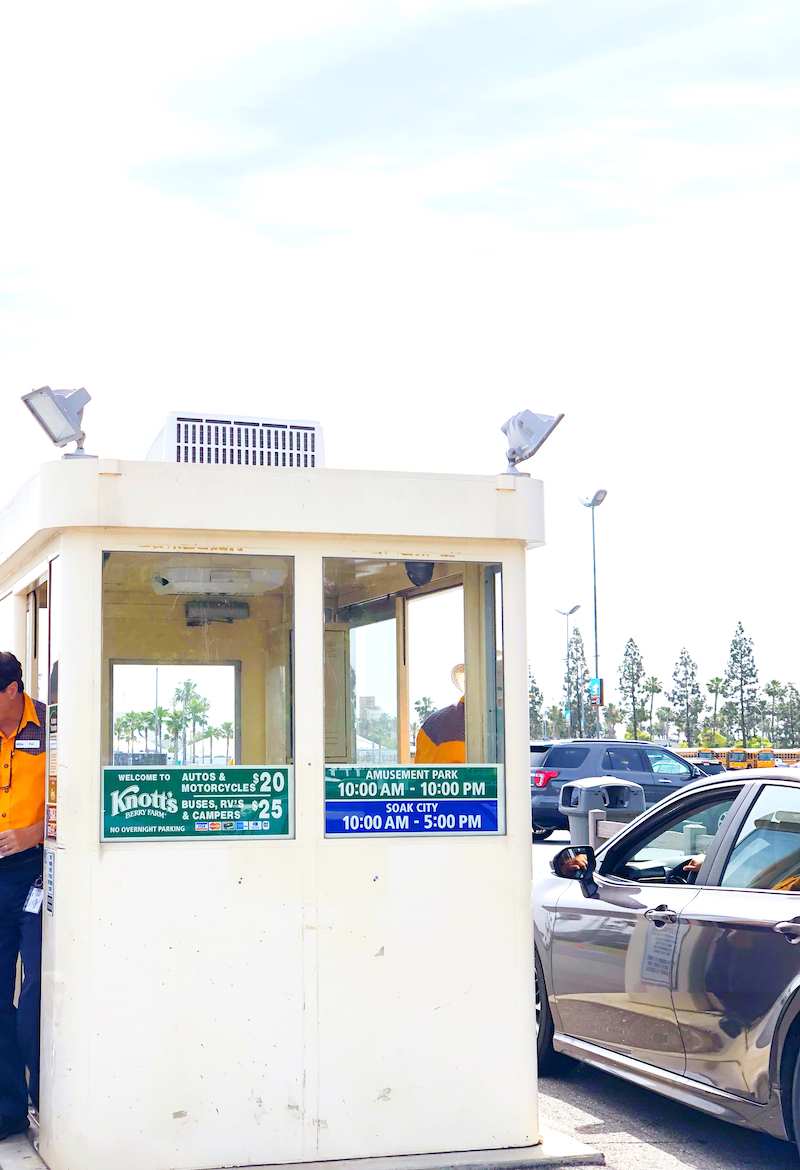 Soak City Cabanas
Cabanas are available to rent online or at the park. Prices differ during the weekend and the weekend, with the cheapest being $170 during the week for the Malibu and Shore Break cabanas. On the weekends, you can get the Malibu and Shore Break cabanas for $225 and the Wave Pool cabanas for $245.
Each cabana comes with eight wristbands, and you can purchase up to two additional wristbands for $15 each (for a total of 10 wristbands).
For a great write-up and review of the cabanas, check out this post by Simple Sojourns (she's a fellow Knott's Berry Farm ambassador and wrote an in-depth post about her cabana experience).
Soak City Tubes
Tubes are readily available at the wave pool, the lazy river and the rides that require a tube to ride. However, on days that are busy, you'll find that it's more convenient to rent your own tube for $10 each. You can pick these up at the same spot as where you rent the cabanas (by the wave pool).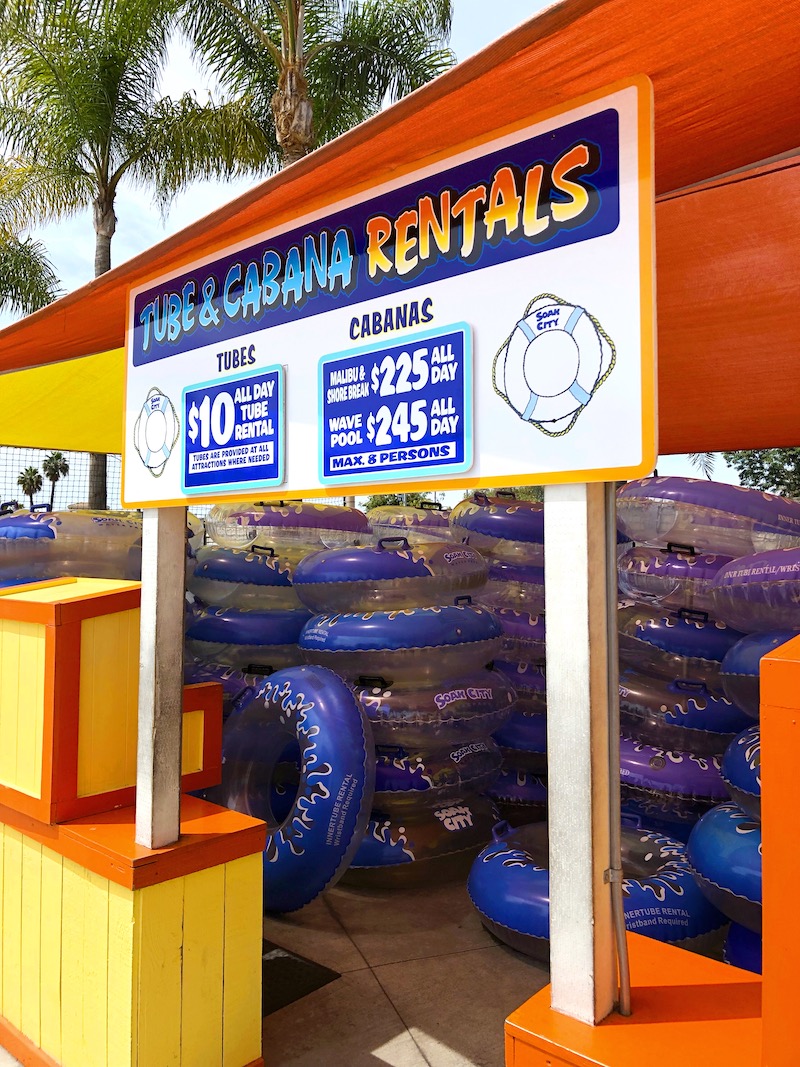 Soak City Cabana Menu
One of the great things about renting a cabana is the waiter/waitress service that comes with it. Order food via this service and get it delivered to you without leaving the comfort of your cabana!
Not listed, but also available, are vegetarian hot dogs and vegetarian burgers.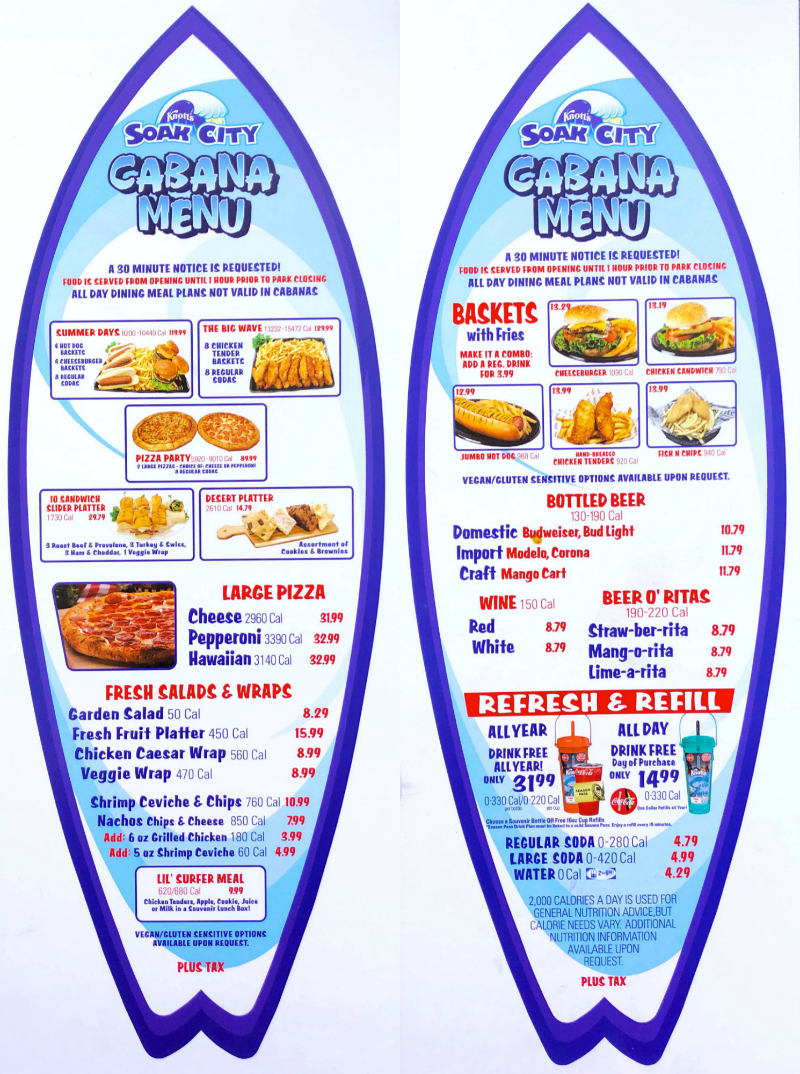 All day lockers at Davy Jones Lockers
Lockers are available at the front of Knott's Soak City in three different sizes – standard, large and jumbo.
Standard: $15
Large: $20
Jumbo: $25
When you go to the kiosk to reserve your locker, you'll have the option of choosing "passholder" to access the Gold and Platinum passholder discount. You'll scan your card and then go from there.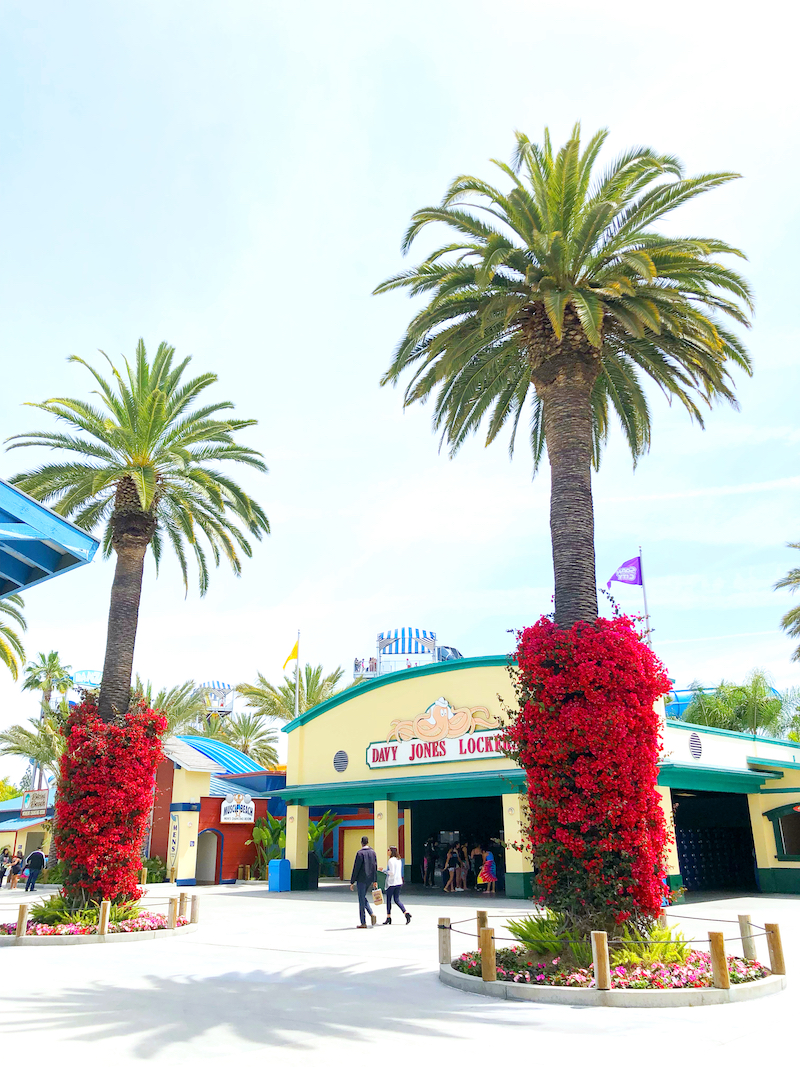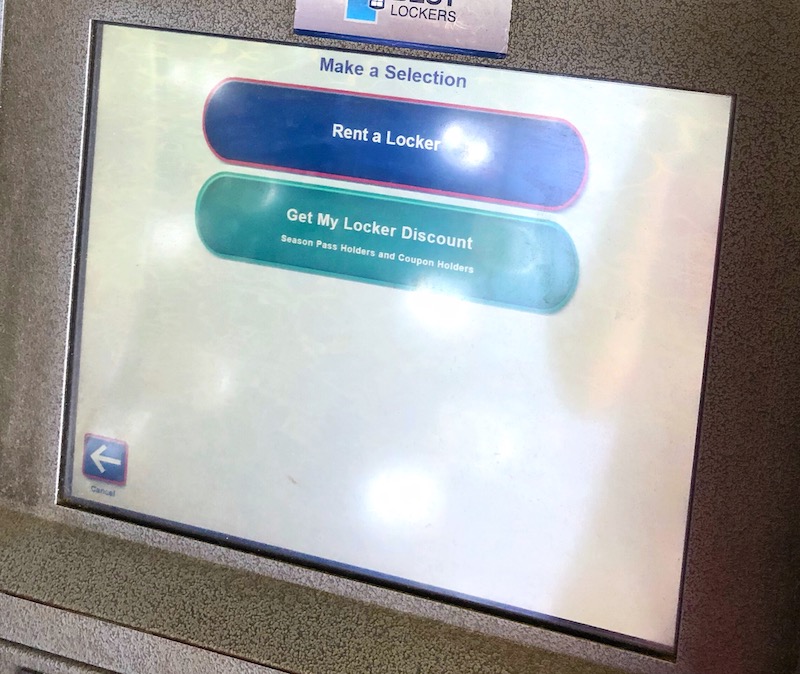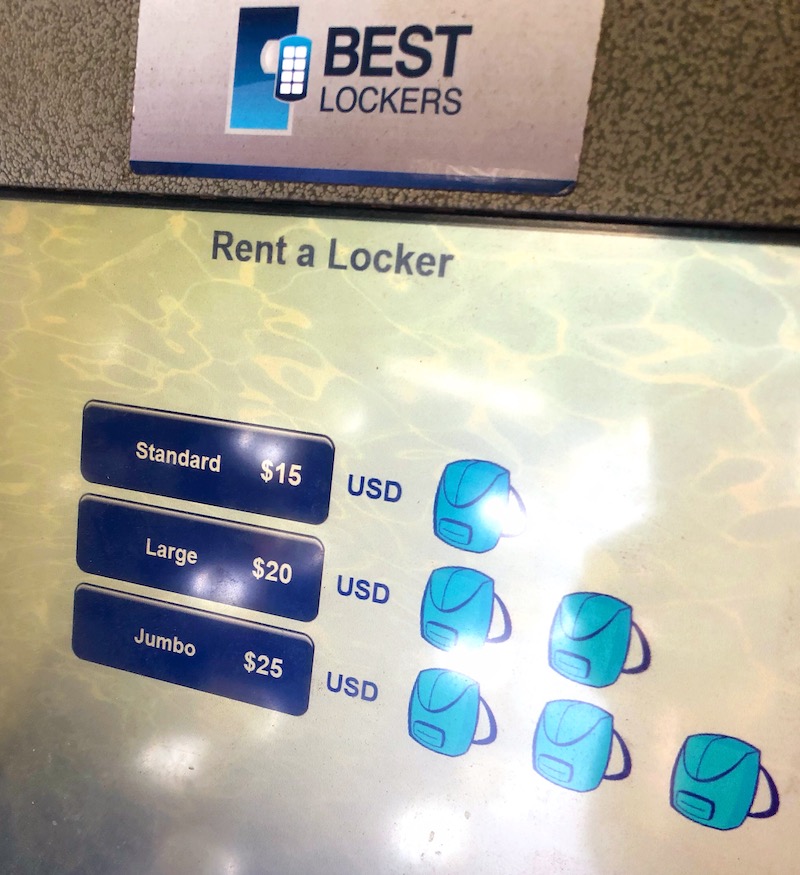 Food and Drink at Knott's Soak City
Souvenir bottles
Do you have a Knott's Berry Farm souvenir bottle? Well the great news is that you can use it at Knott's Soak City too! If you haven't purchased one yet, visit any of the food and drink stands to purchase either an all year souvenir bottle for $31.99 or an all day one for $14.99.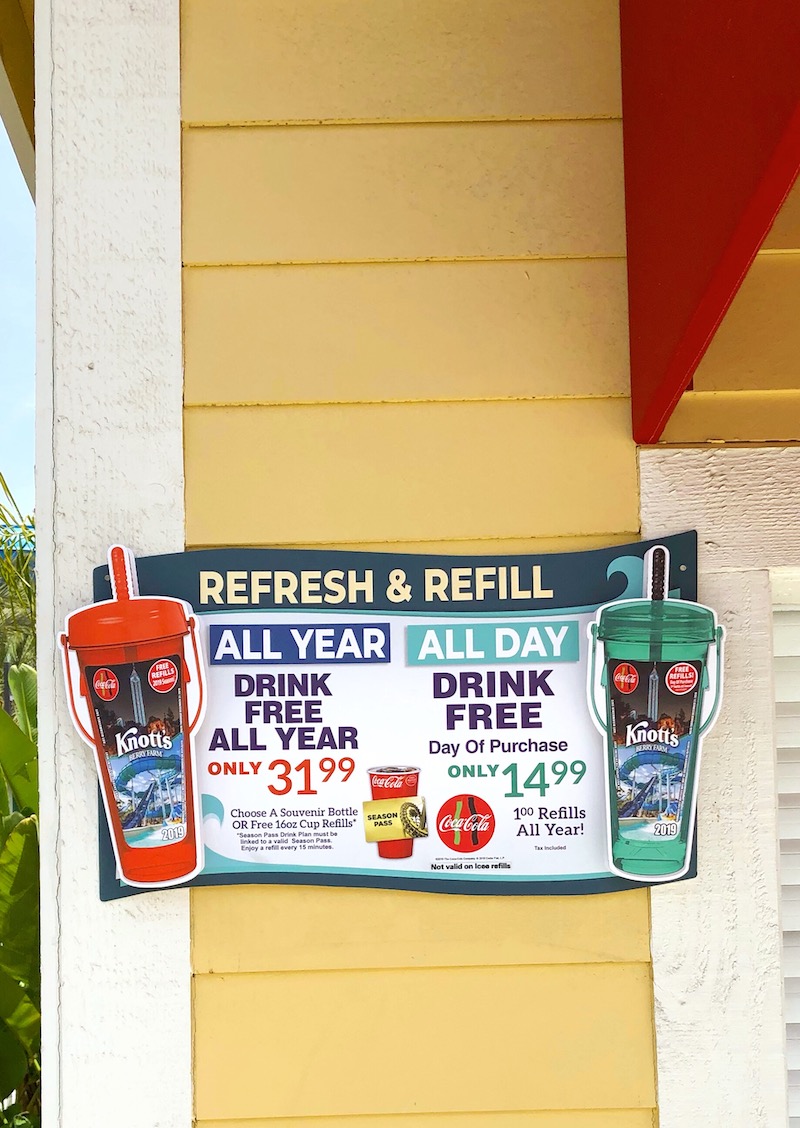 Portside Pizza
Portside Pizza is located closer to the entrance of Soak City, by the store. It has an easy and quick menu composed of pizza, sandwiches and salads. They also offer drinks (and wine!). This is also where you can get the "Big Kahuna" funnel cake with ice cream topping.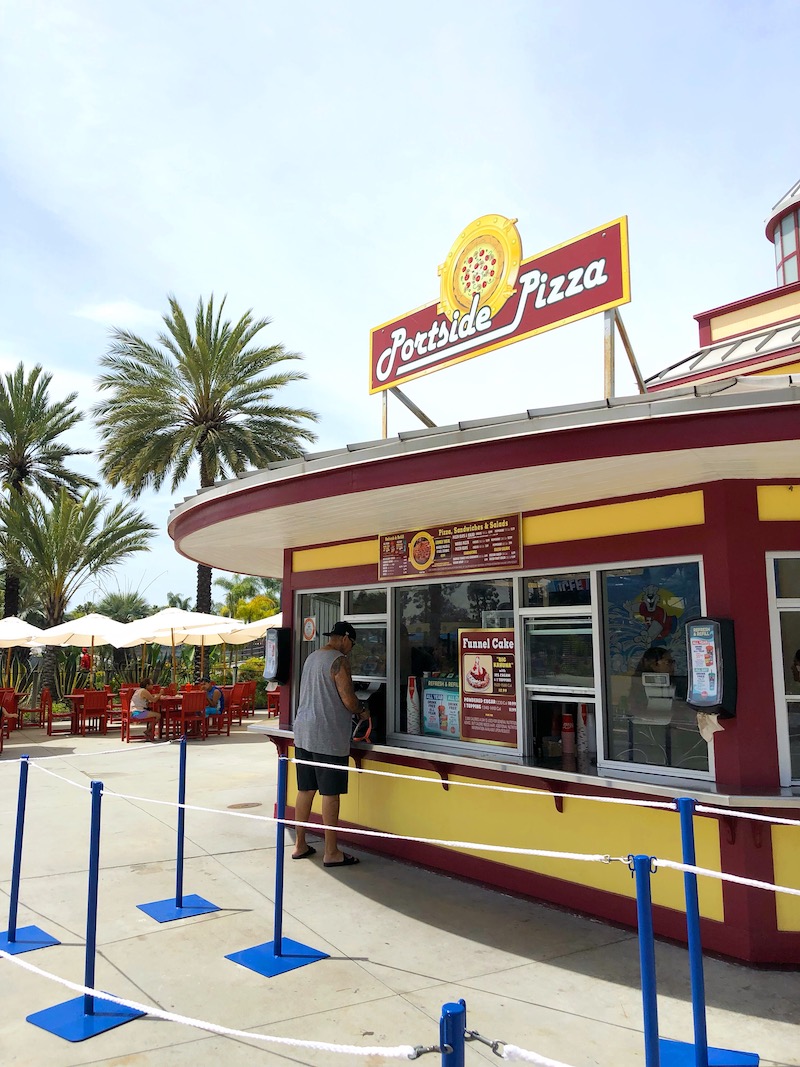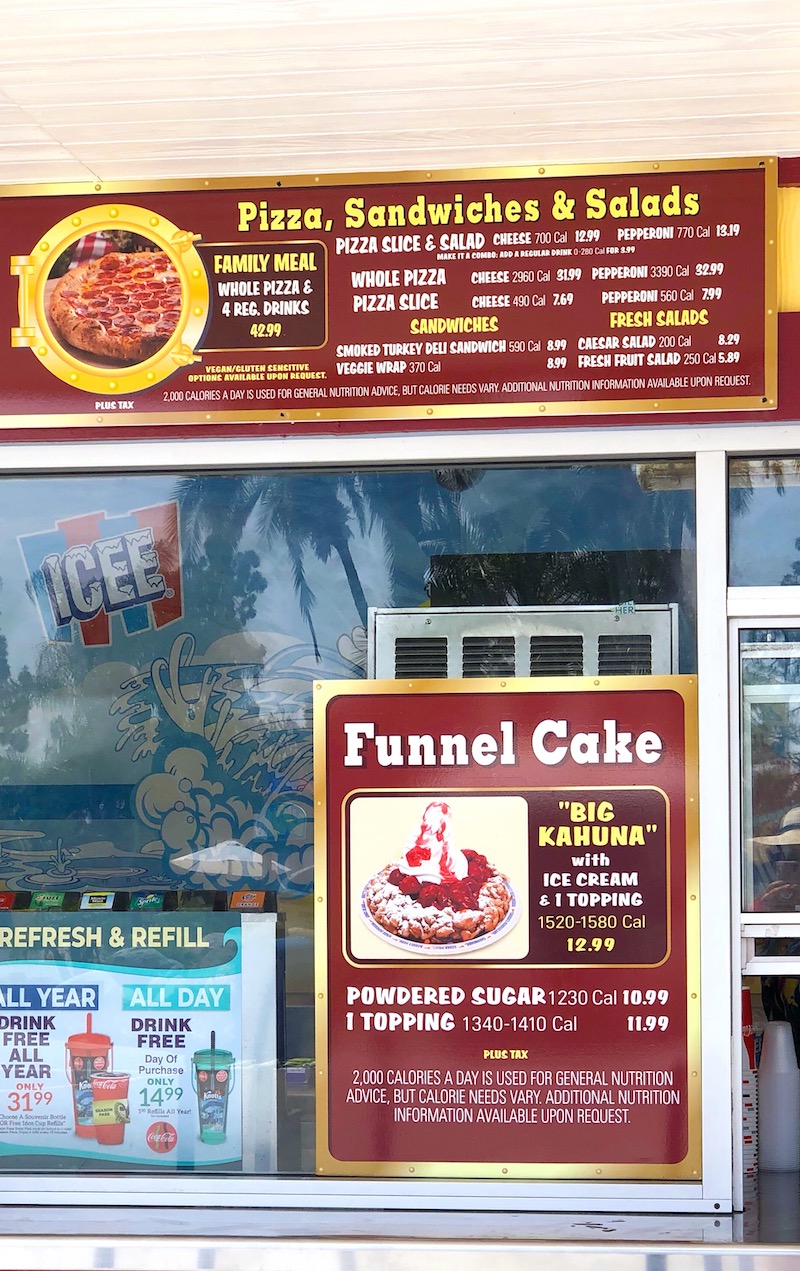 Dippin' Dots
A quick and grab-and-go treat is available at Soak City thanks to Dippin' Dots carts! There are two at the water park – one by the entrance, and another by Gremmie Lagoon (the water park area for toddlers and babies). At only $7.29 plus tax, this one is an easy "yes" to tell the chiclets.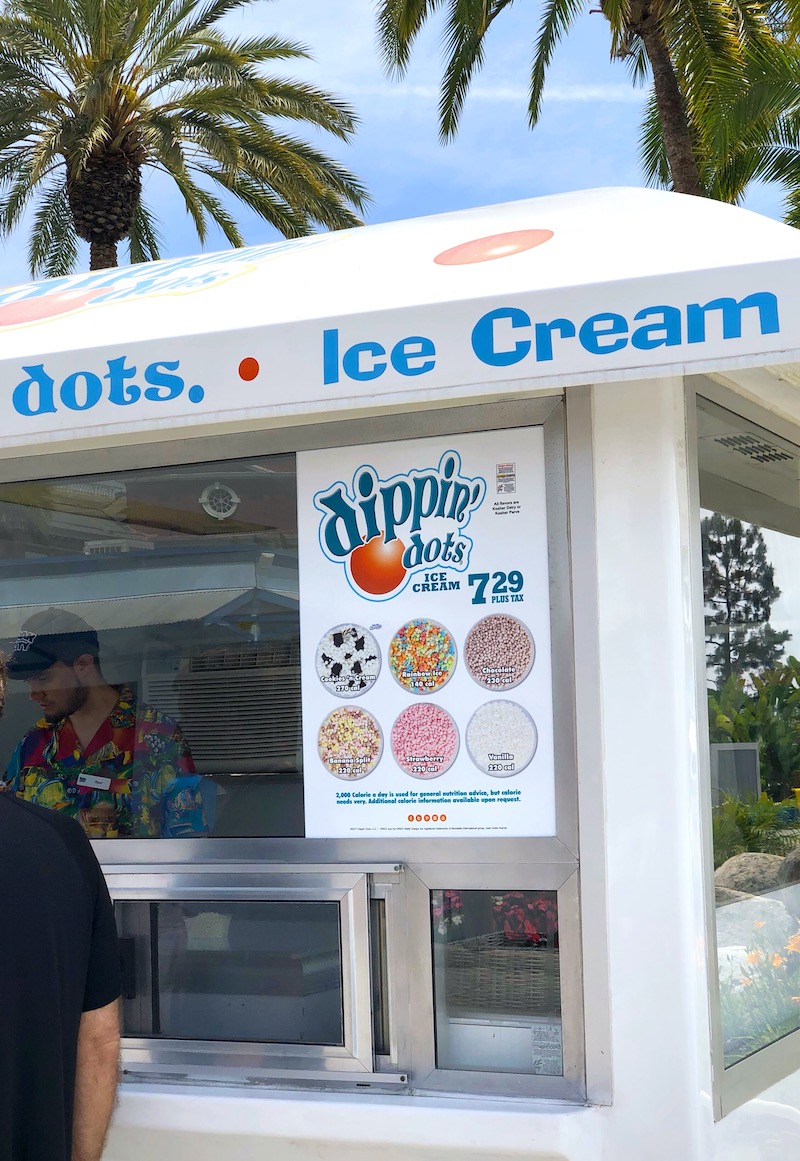 Longboard's Grill
This restaurant is both a quick service spot (with ready made salads and subs) and also offers a larger menu that you can walk through the line and pick up.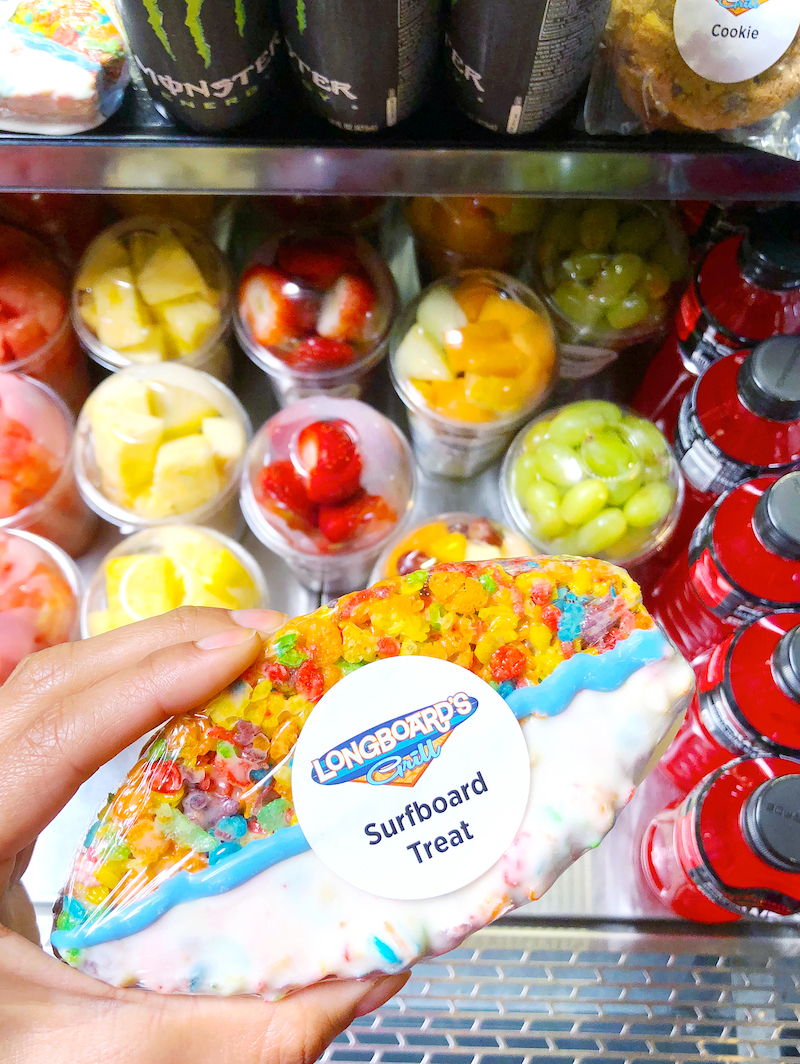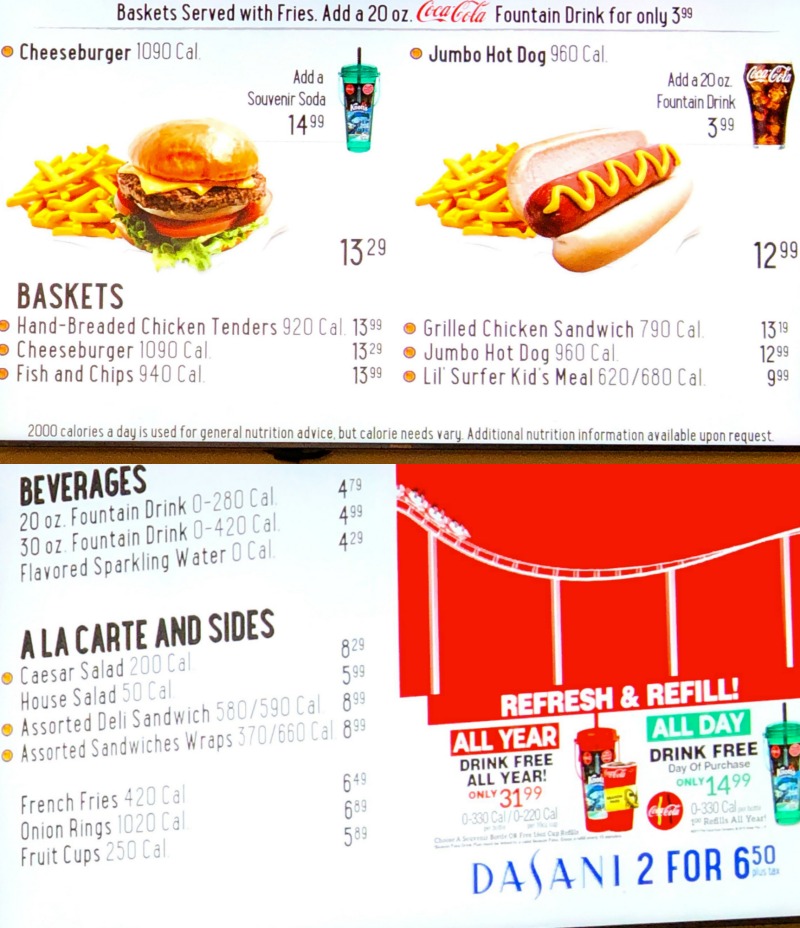 Lighthouse food cart
This food cart is located at the top of the stairs as you head into the water park, past the Dippin' Dots and Davy Jones Lockers. It has snacks, cold treats and drinks including: ice cream, pretzels, cotton candy, churros, fruit salad, water and sodas.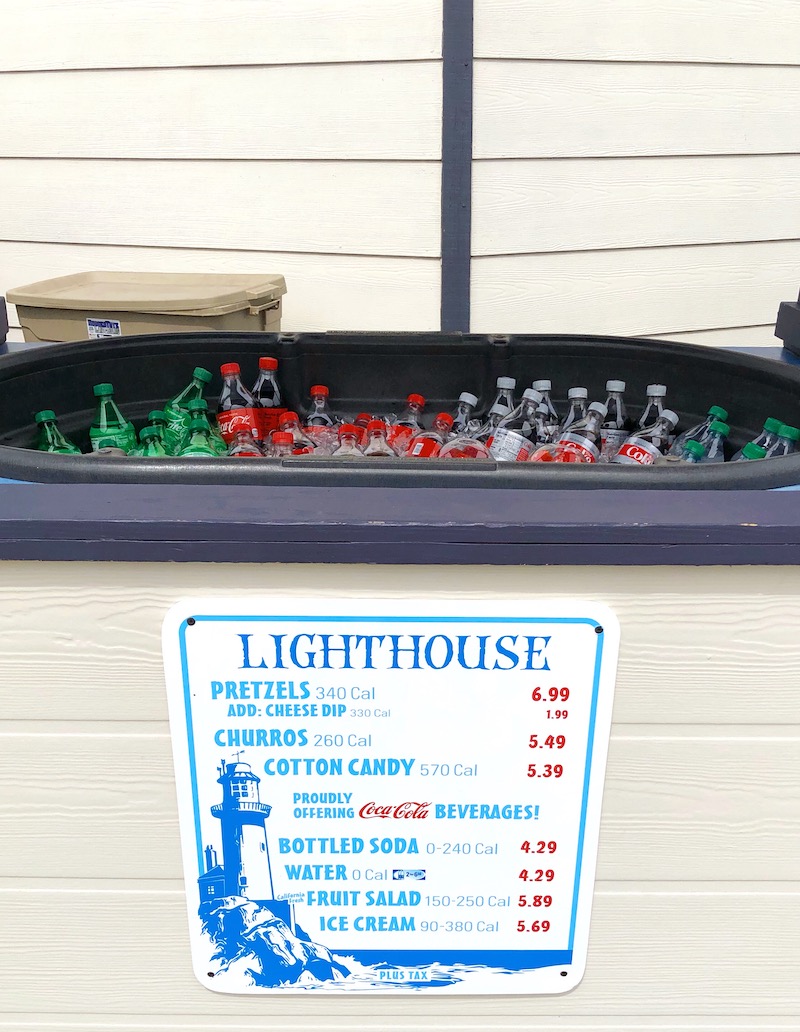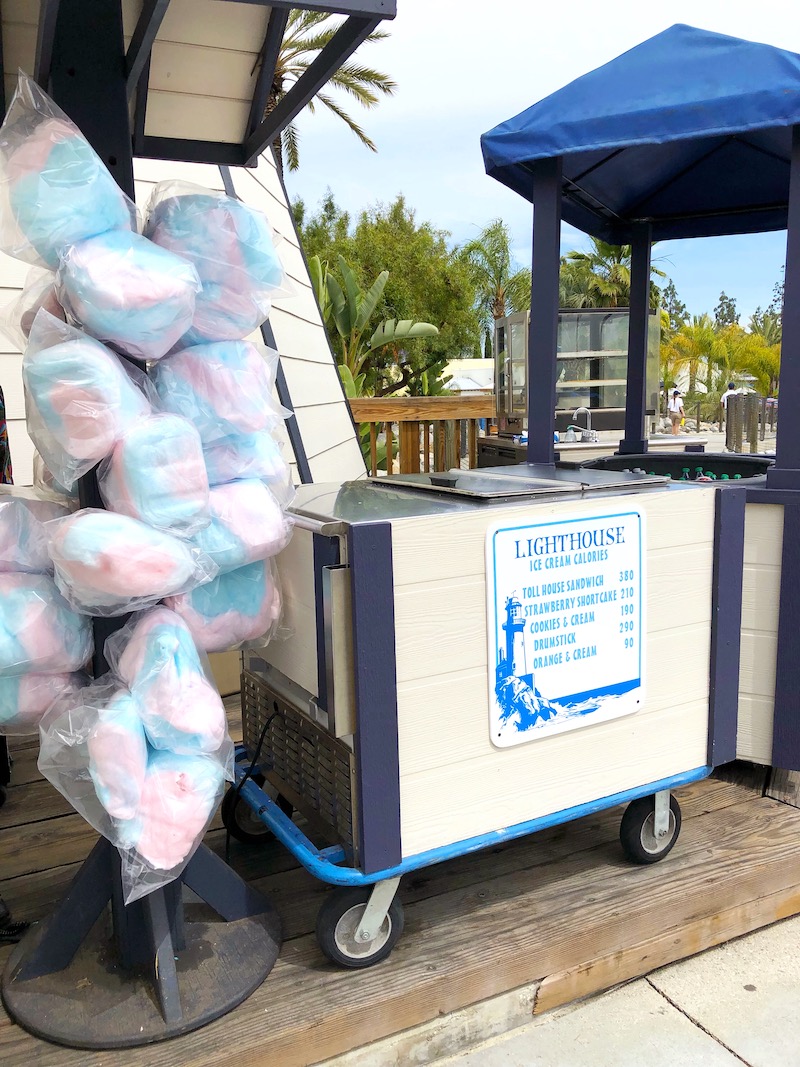 ICEE drinking station
You can buy an ICEE cup or souvenir bottle at the ICEE station by the wave pool. A regular ICEE cup is $5.29 and souvenir bottles can be purchased for either $8.99 for a 1/2 yard souvenir bottle or $11.99 for a one yard souvenir bottle.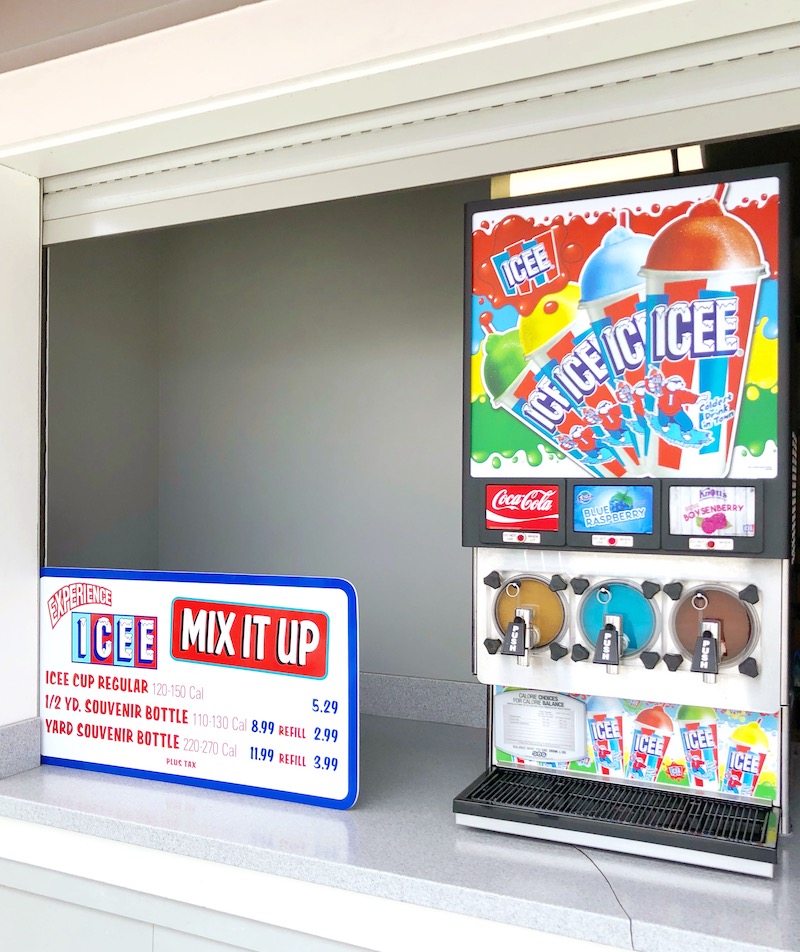 Wipe Out Surf Shop
Stop by the Wipe Out Surf Shop if you forget to pick up a water park essential like sunscreen, swim suits, water shoes, umbrella, waterproof phone cases and towels. This shop has everything you need to make the day at Knott's Soak City more comfortable. It's located across the way from Davy Jones Lockers.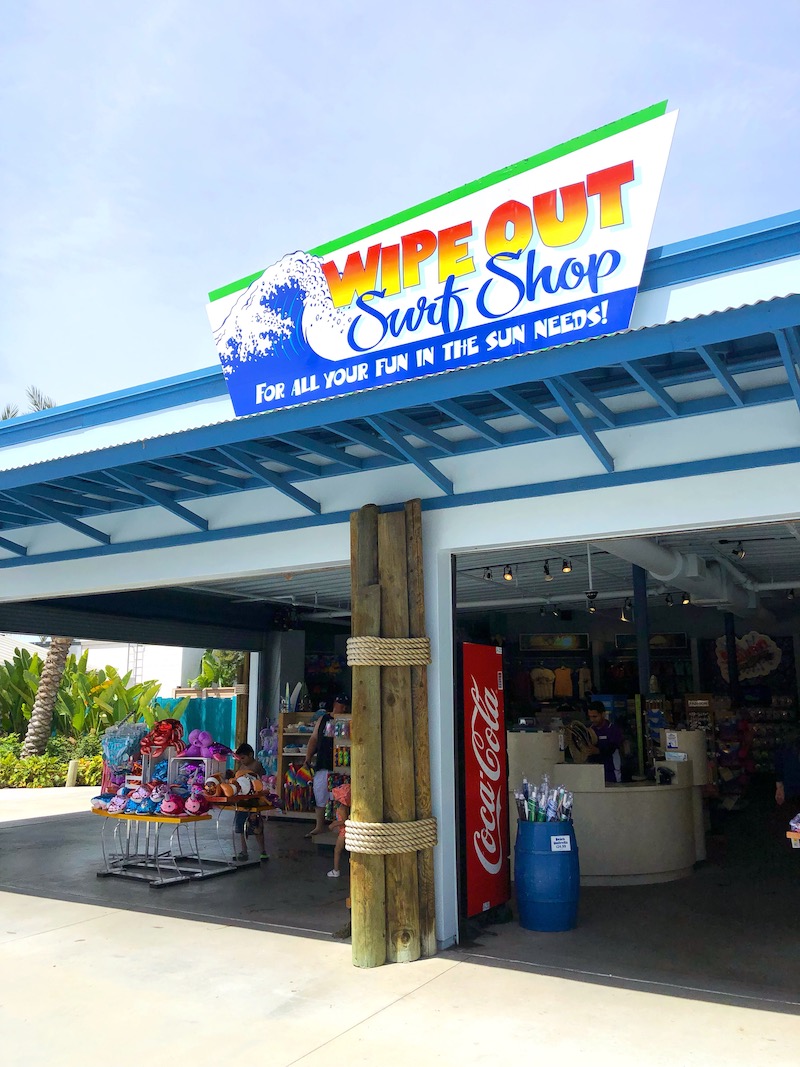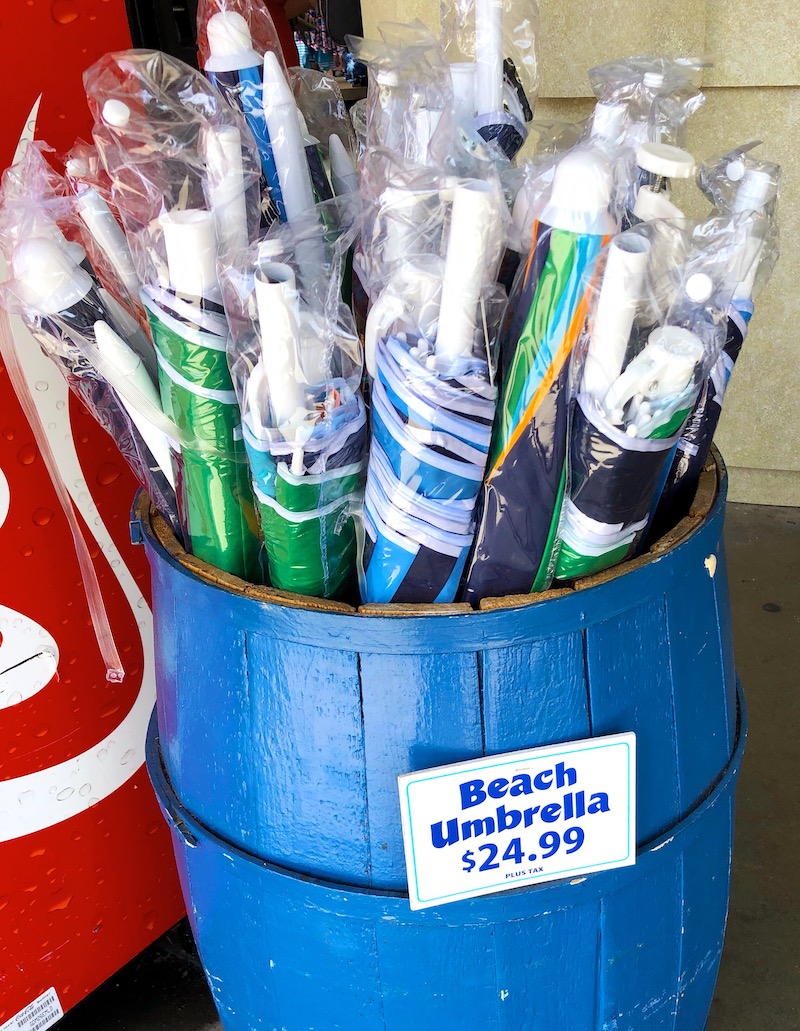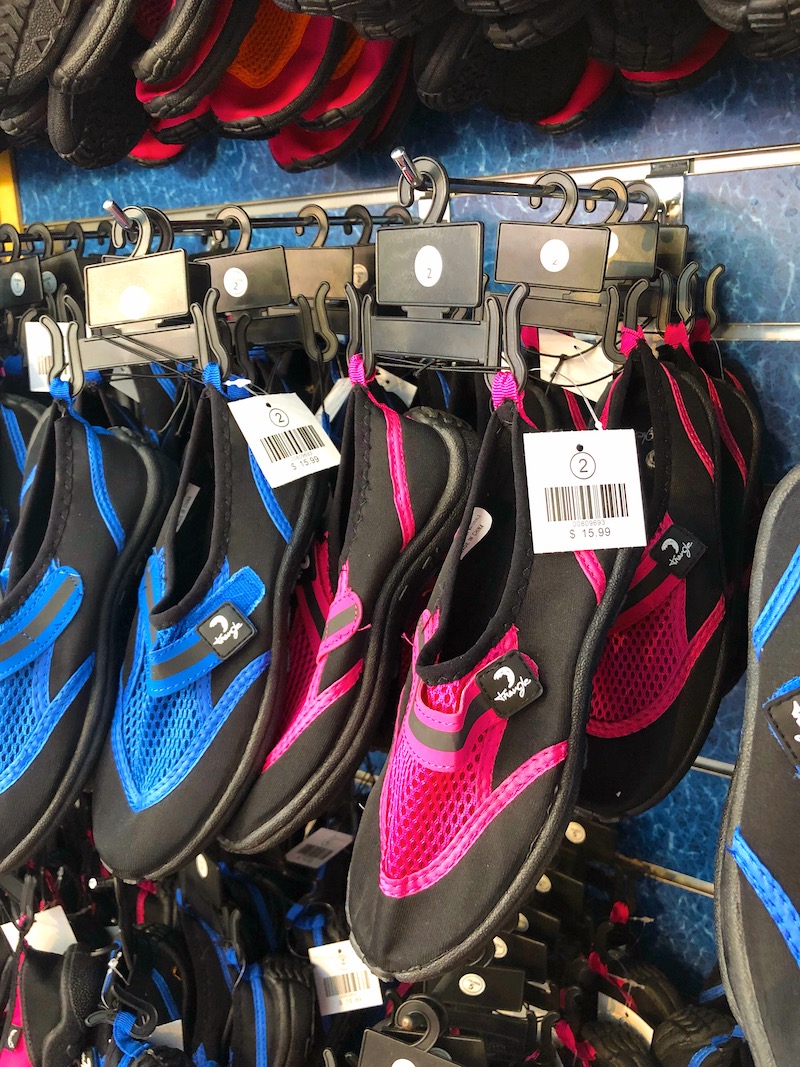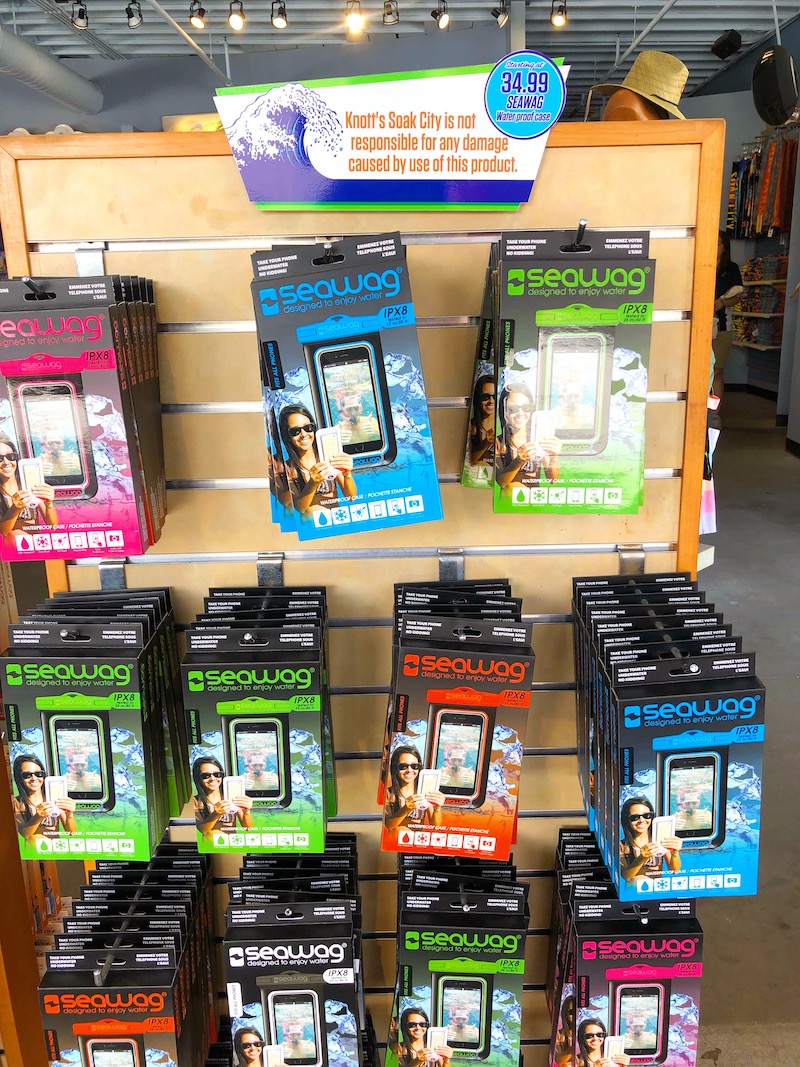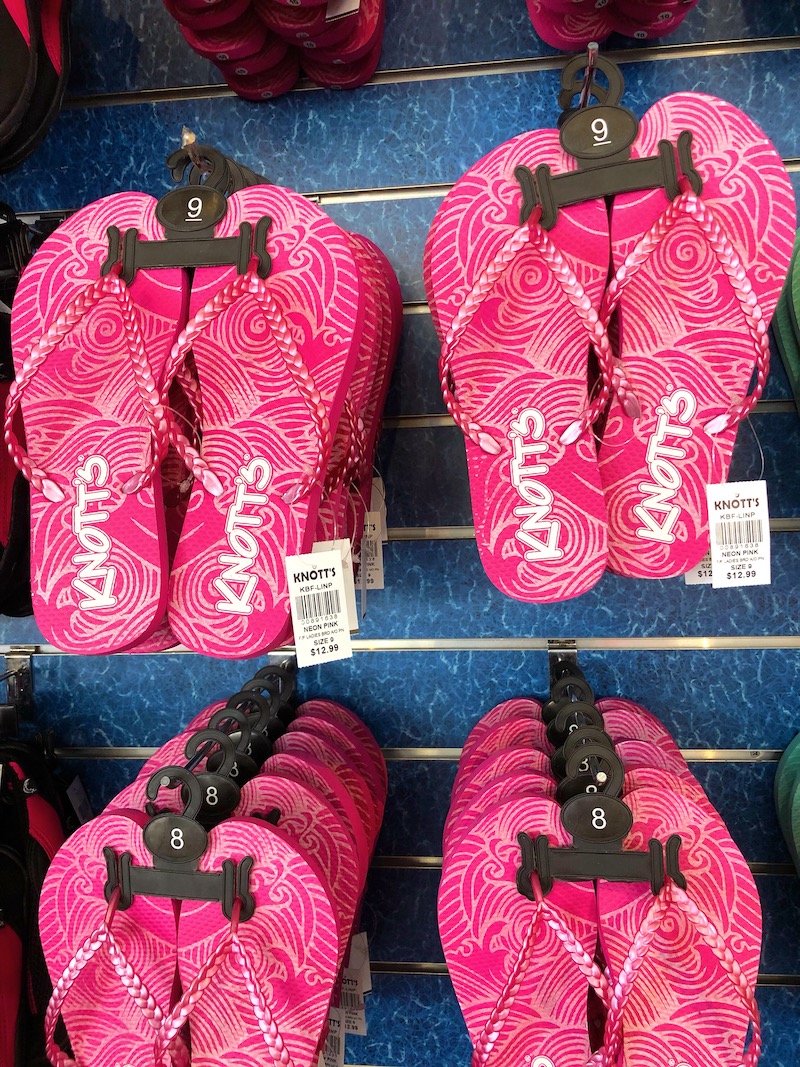 We absolutely LOVE visiting Knott's Soak City season after season, and our Knott's Season Passes makes it so easy for us to do it. We like to have a ride and slide kind of day where we visit the Soak City during the day, then head over to Knott's Berry Farm for the rest of the afternoon. With Ghost Town Alive! coming up, you can bet we'll be doing it more than once!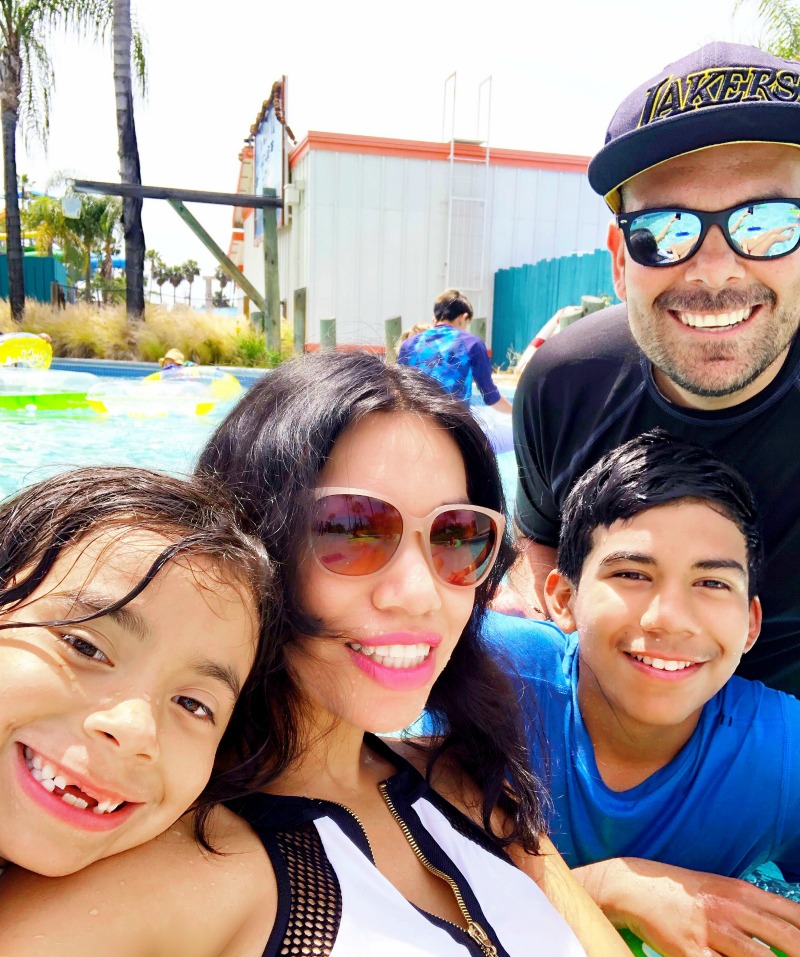 About Knott's Soak City
Knott's Soak City is a 13-acre water park adjacent to Knott's Theme Park. Highlights include 17 tube slides, wave pool and lazy river. One of guests' favorites is Pacific Spin, which drops riders into a 75-foot, six-story funnel! Open daily Memorial Day weekend through Labor Day, and weekends in September.
Address: 8039 Beach Boulevard, Buena Park CA 90620
Info: 714.220.5200
Email: [email protected]