Taco Bell first location is now in an Irvine parking lot
Taco Bell's first location may now be in Orange County, but once upon a time, the first Taco Bell was in Downey (LA County). However, in 2015 Irvine was fortunate to save Taco Bell Numero Uno (First Taco Bell) and it now sits at Taco Bell's headquarters at 1 Glen Bell Way, Irvine.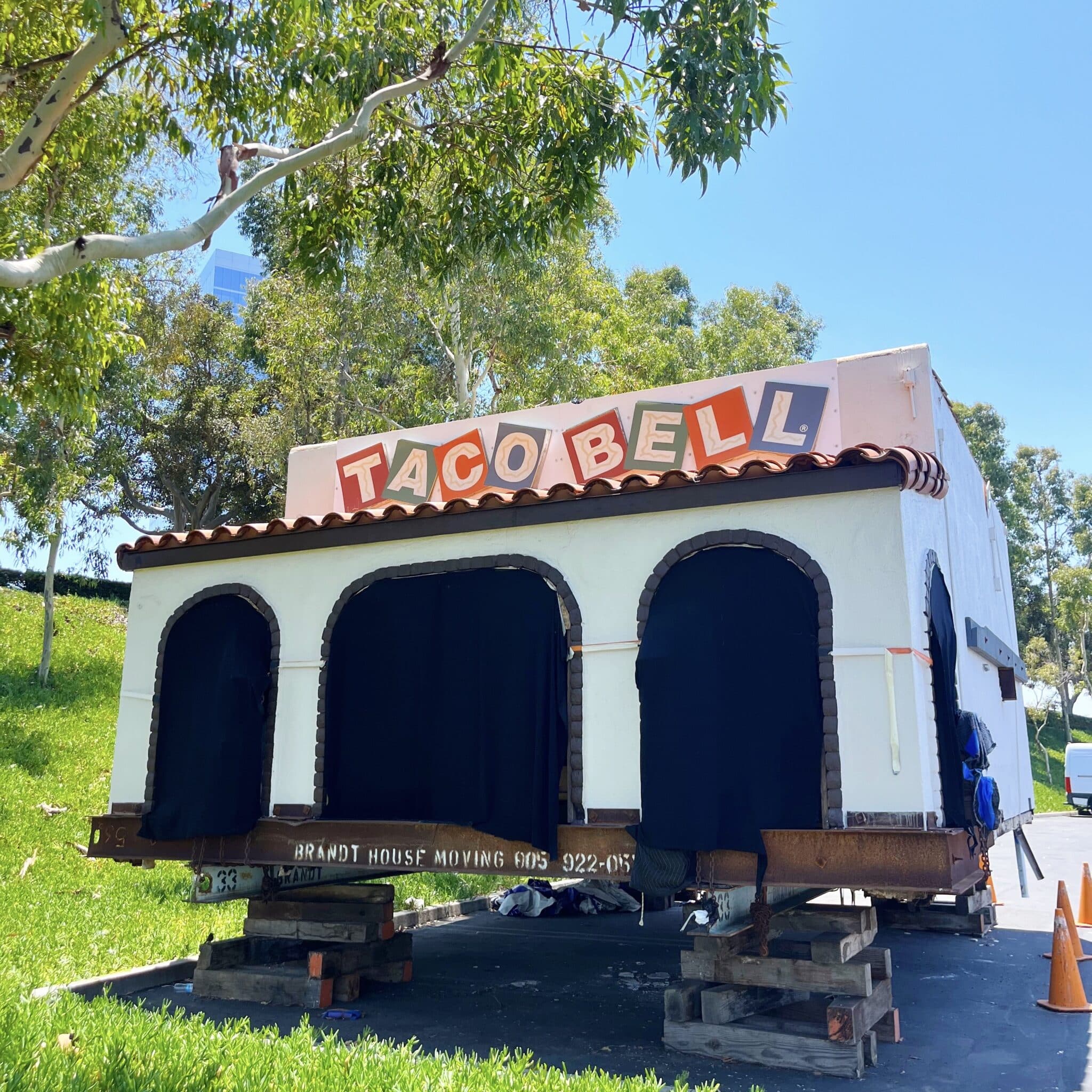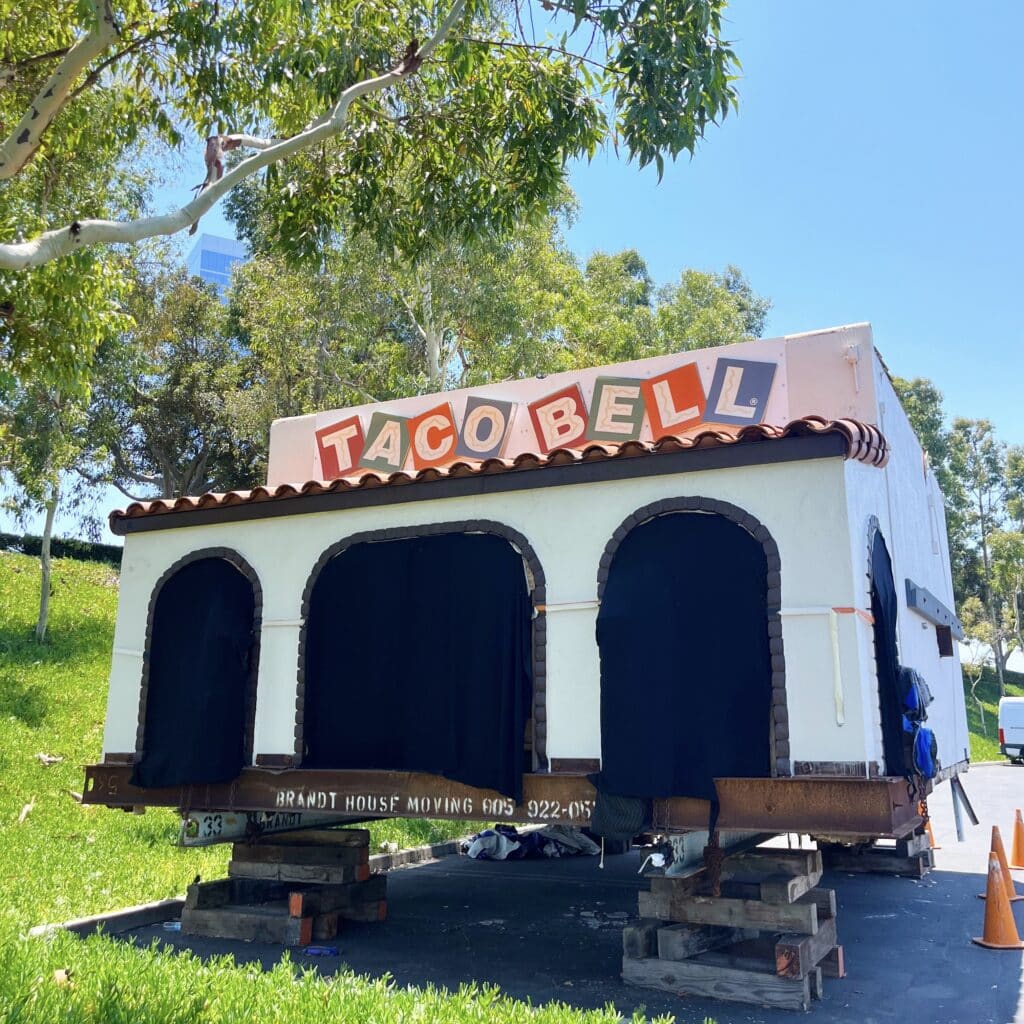 Taco Bell's History
Taco Bell was founded by Glen Bell after he tried a few other concepts. He opened his doors to the first Taco Bell back on March 21, 1962, in the city of Downey, California. It was titled "Taco Bell Numero Uno" and within five year Glen Bell opened its 100th store in America in Anaheim.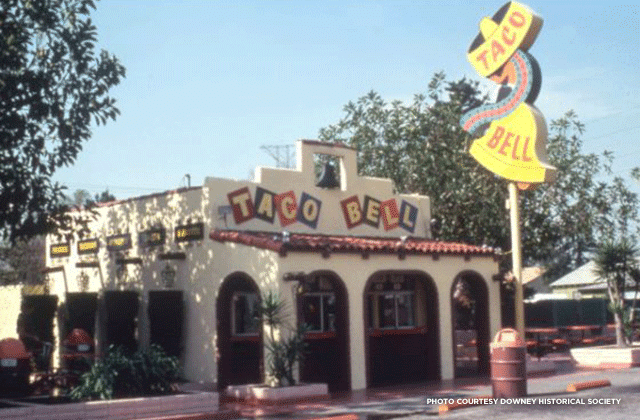 Sadly, in 1986 Downey's beloved Taco Bell "Numero Uno" closed its doors due to the popularity of larger restaurants with indoor seating and drive-thrus.
However, the building stood the test of time and welcomed other taquerias until it was finally vacated in December of 2014.
First Taco Bell Menu
When Taco Bell first open in 1962 it had a very simple menu: tacos, burritos, frijoles, tostadas and "Bell Beefers" (aka chili burgers) that was basically taco filling on a hamburger bun. Best of all – this simple menu came with a simple price… just 19 cents for any of its menu items!
Save Taco Bell campaign
The campaign to save Taco Bell was started thanks to "Downey Conservancy" and the non-profit "We Are The Next" when they contacted Taco Bell and protested against the demolition of Taco Bell's First location.
Soon after, social media took the campaign on and #SaveTacoBell trended on Instagram, Facebook and Twitter as it followed the 45 mile route of its relocation from Downey to Taco Bell's headquarters.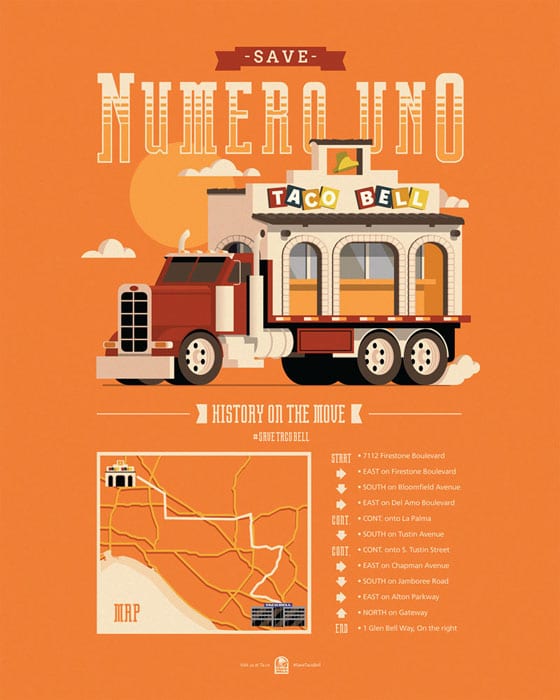 We got to admit, it's a bit emotional seeing the footage of "Numero Uno" leaving Downey and making it all the way down to Irvine. Fans followed the truck and popped out once they arrived to "Numero Uno" destination.
Taco Bell Numero Uno current location
Taco Bell's first restaurant building is now located at Taco Bell's Headquarters: 1 Glen Bell Way in Irvine. The structure is situated atop wood in the back parking lot.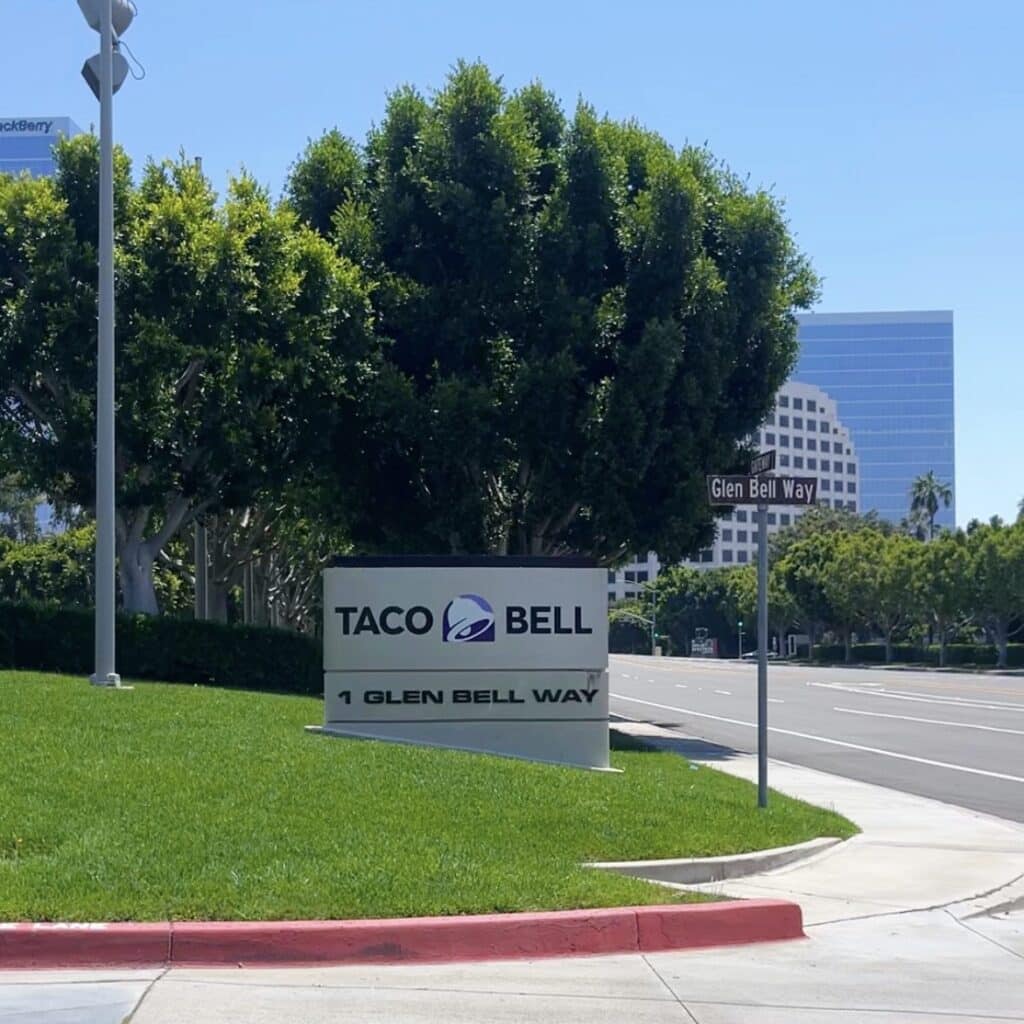 When we visited, the doors and windows were covered with tarp to protect the building.
If you decide to visit, please remember to be respectful as it is private property. We took video from a distance and were sure not to touch it.
Originally published on July 20, 2023. Last Updated on July 20, 2023 by Pattie Cordova