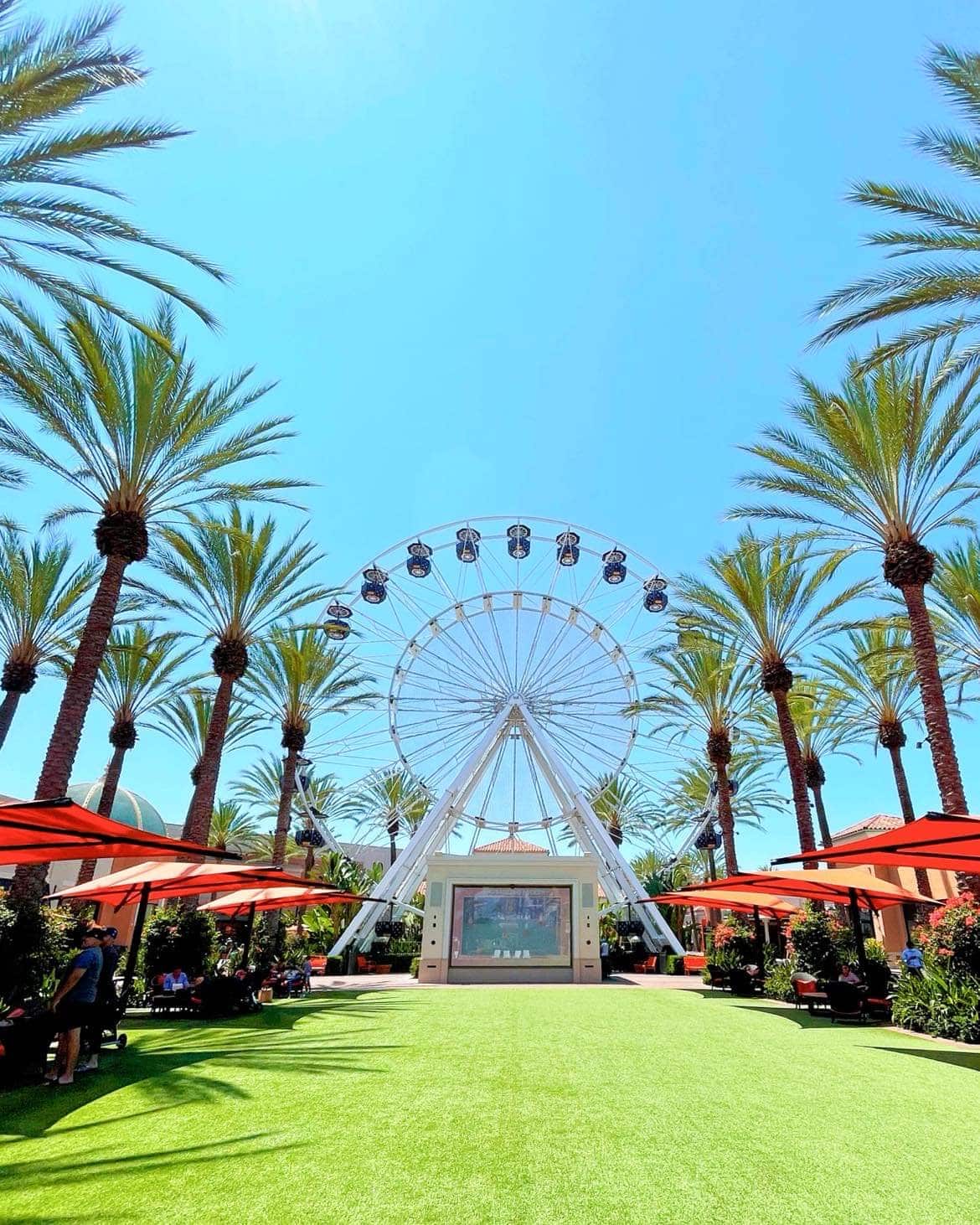 Fun things to do in Irvine, California
We're excited to share all the fun things to do in Irvine, California! This city is located near Santa Ana, Tustin and Orange, and is often voted one of the safest citites in Orange County!
Irvine offers a wide range of fun activities for people of all ages. From outdoor adventures to cultural experiences, there is something for everyone in Irvine.
Here are some of the best fun things to do in Irvine:
Explore the Great Outdoors
Irvine has a lot of beautiful parks and nature reserves that are perfect for outdoor enthusiasts. One of the most popular parks is the Irvine Regional Park, which has miles of trails for hiking, biking, and horseback riding.
You can also enjoy a picnic in the park, ride the Irvine Park Railroad, or visit the Orange County Zoo – and parking is $5 or under!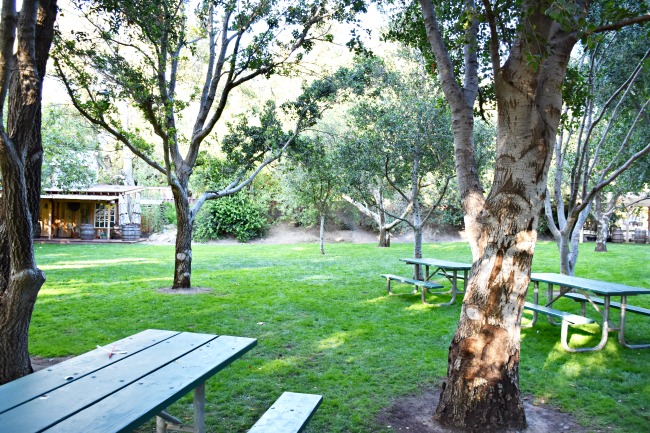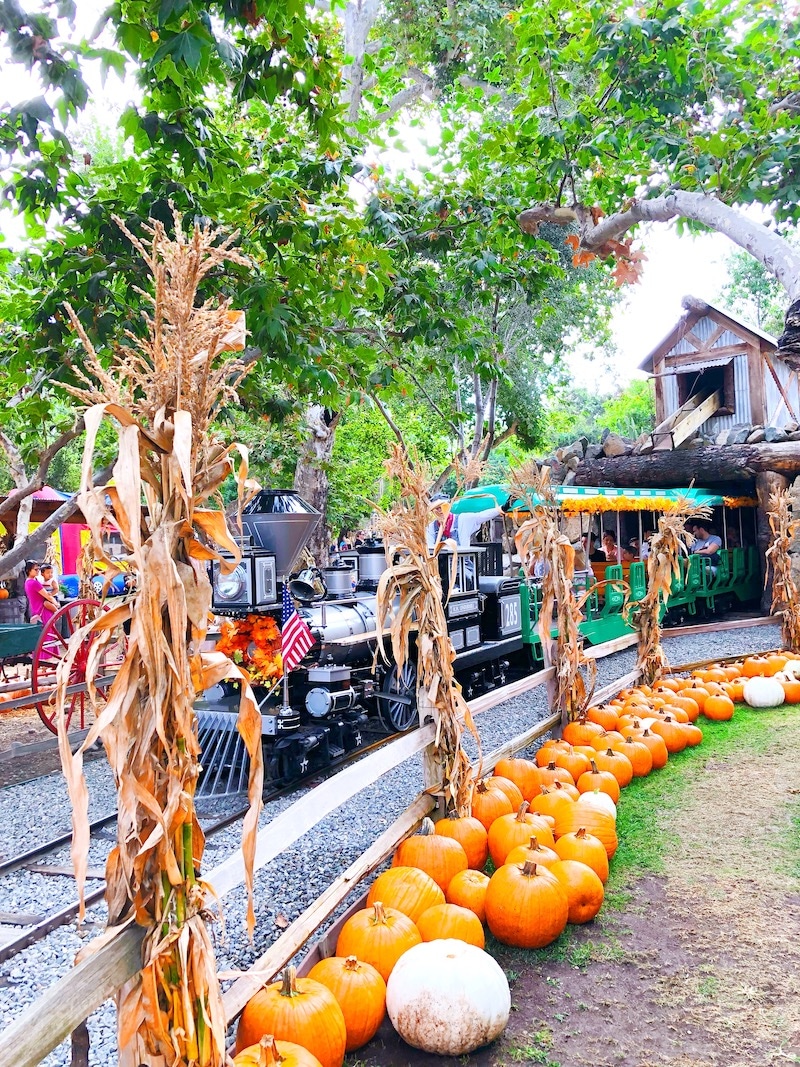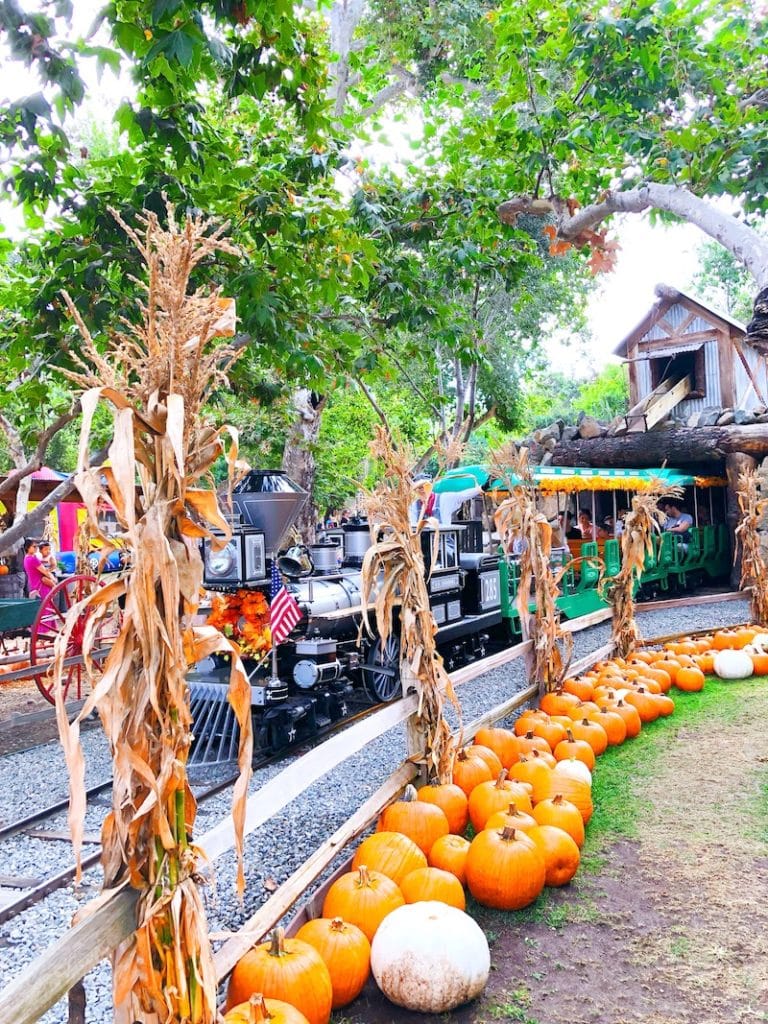 Visit the Pretend City Children's Museum
Pretend City Children's Museum is an interactive museum designed for children ages 0-8. It features a variety of exhibits that allow children to explore and learn about the world around them. Some of the exhibits include a farm, a grocery store, a bank, and a construction site.
There is always something happening at Pretend City – so make sure to check their calendar.
Pretend City requires admission ticket (or membership), but they also have free events throughout the year.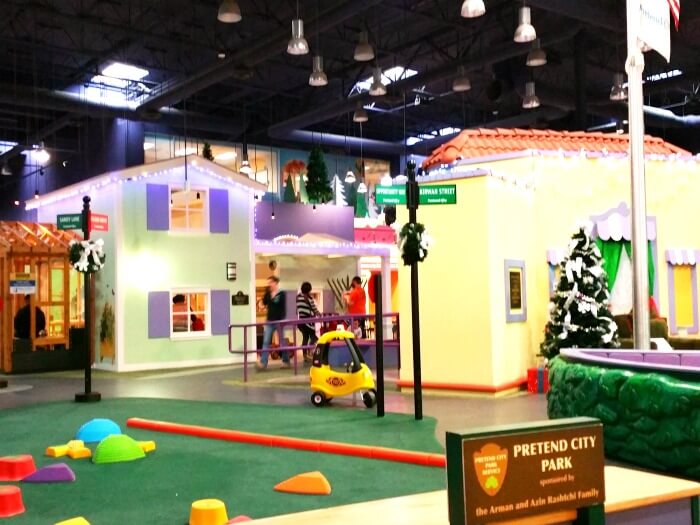 Take a Hot Air Balloon Ride
Well… technically not a HOT air balloon ride – but it is a balloon ride! At the Great Park in Irvine, you can go on the big balloon, and during Halloween, it's decorated as a Jack o'Lantern.
The Great Park also houses Orange County's soccer team, festivals during the year, a carousel, pathways, playgrounds, and even a water park!
Free parking is located all around the park.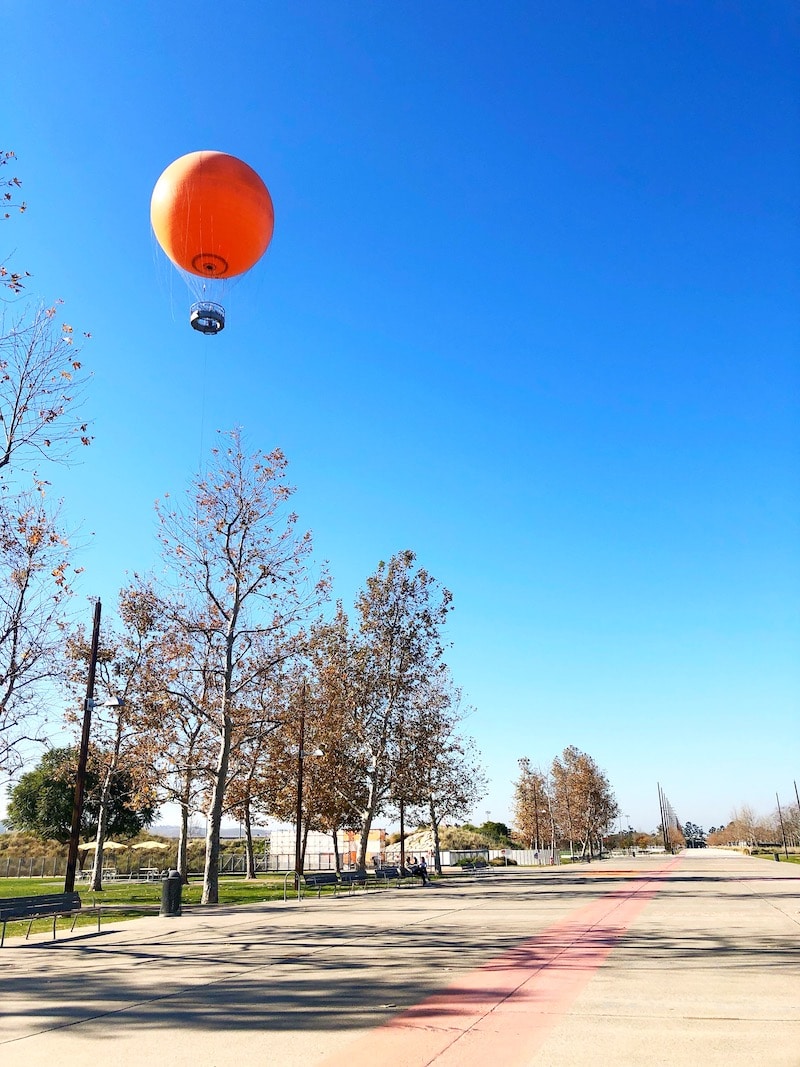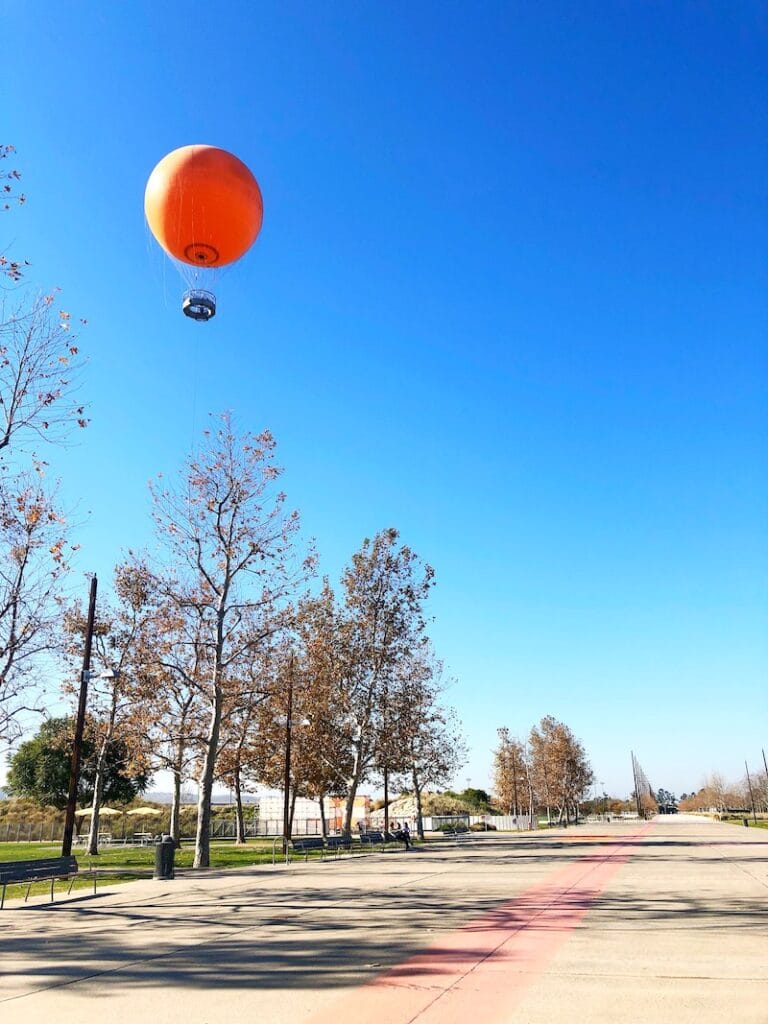 Visit the Irvine Spectrum Center
The Irvine Spectrum Center is a premier shopping and dining destination in Irvine. It has over 130 stores and restaurants, as well as a movie theater and an outdoor performance venue.
There are also several fun attractions at the Spectrum, including the Giant Wheel Ferris wheel, a carousel, and a mini golf course.
During Christmas, they also host one of the ice skating rinks in Orange County and a giant Christmas tree.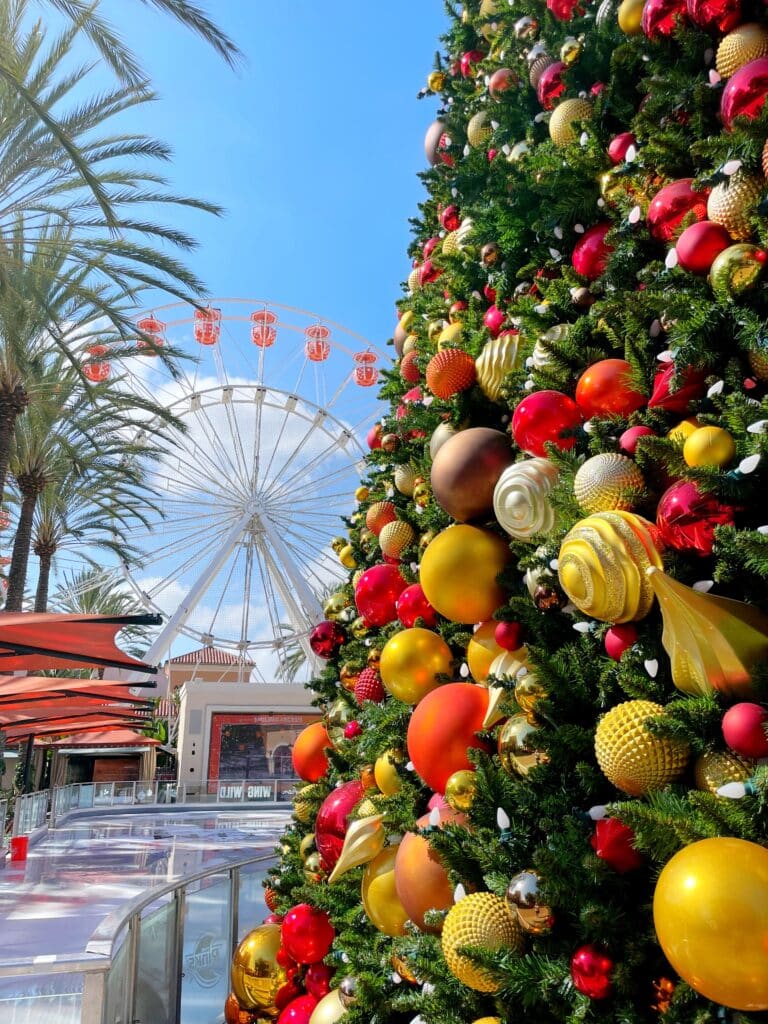 Attend a Concert at the FivePoint Amphitheatre
The FivePoint Amphitheatre is an outdoor concert venue located in Irvine. It has a capacity of 12,000 people and hosts a variety of concerts and events throughout the year. Some of the past performers at the FivePoint Amphitheatre include Imagine Dragons, Luke Bryan, and Foo Fighters.
We saw Third Eye Blind here, and the big bonus is that you can get tickets for as little as $25! It's a small venue, with outdoor games and food trucks.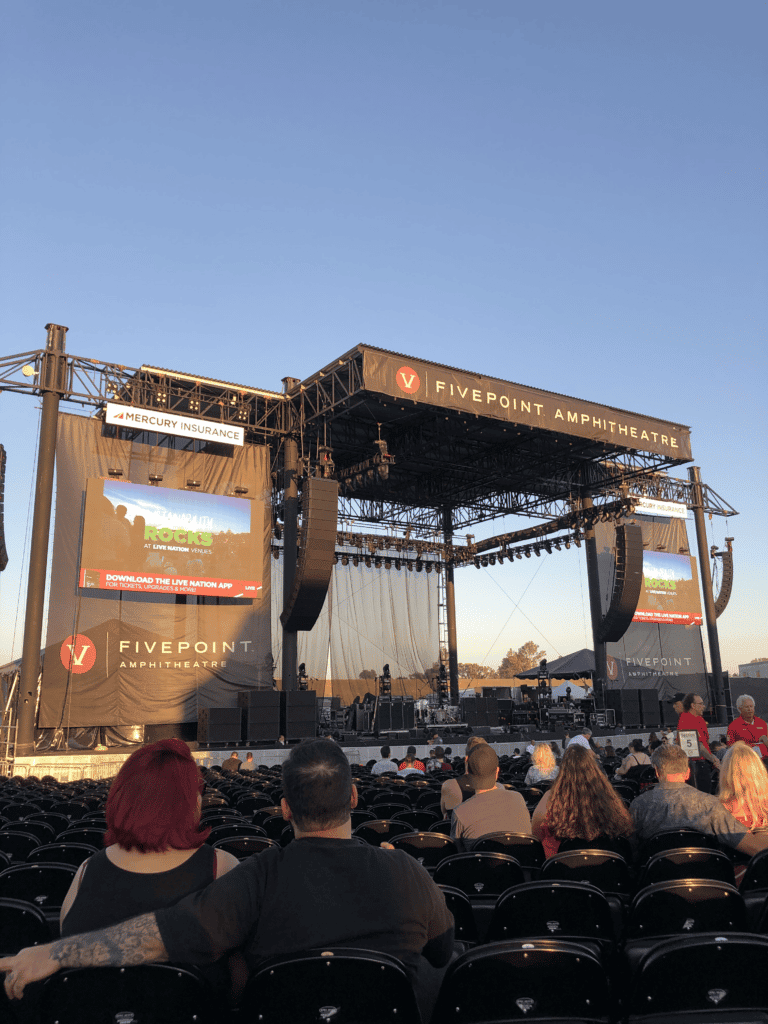 Play Golf
If you're a golf enthusiast, then Irvine has several world-class golf courses to choose from. The Oak Creek Golf Club and the Strawberry Farms Golf Club are two of the most popular courses in Irvine. They offer challenging courses, stunning views, and top-notch amenities.
Visit Tanaka Farms
A farm in the middle of the city! Visit the farm throughout the year for pumpkin picking, strawberry picking, and other fun events!
Reservations are always recommended as this farm gets really busy. Bring shoes that you don't mind getting muddy.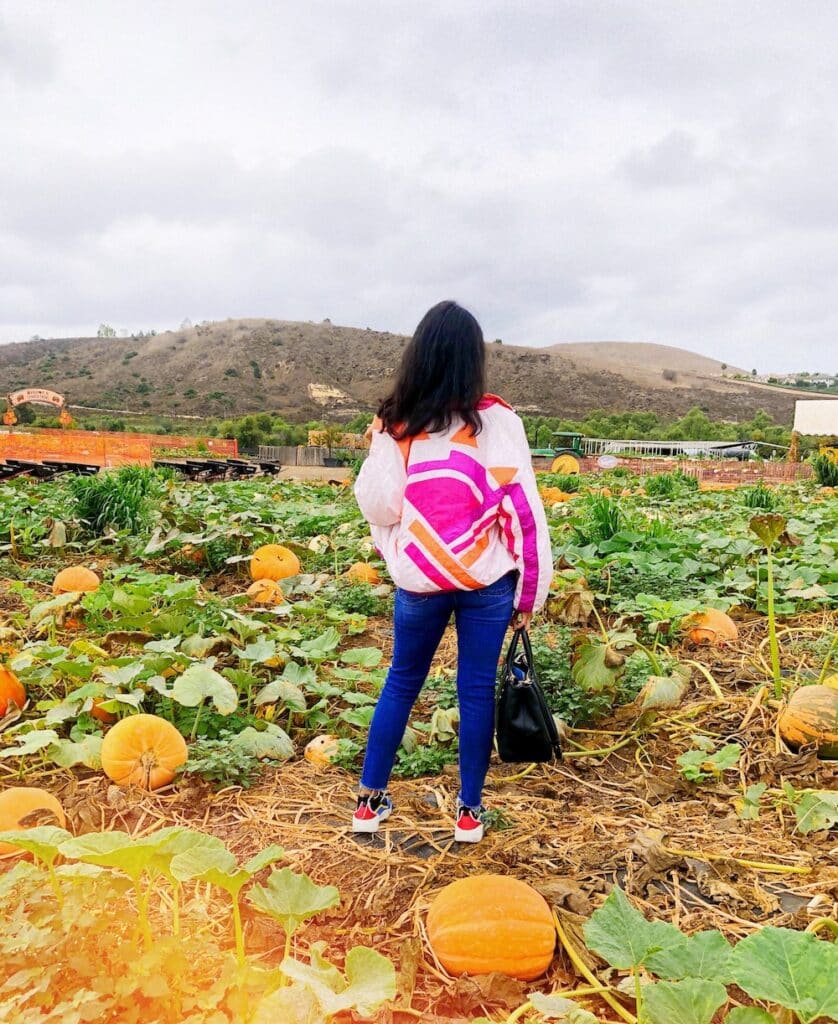 Dose in the Box Coffee Shop
This fun little coffee shop opened recently and we are obsessed! Throughout the year, they switch out the coffee cups to reflect the season.
This coffee shop is hidden in a business park, but it's so pink and so cute – so you'll need to look for it if you're in Irvine.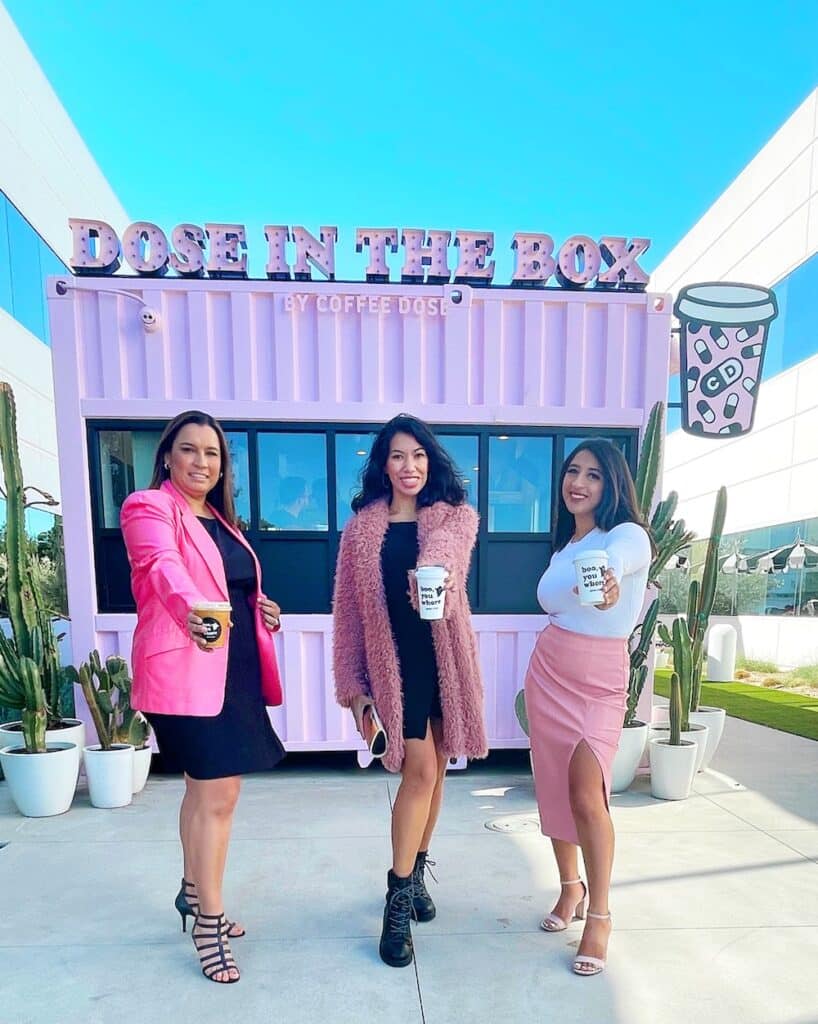 Where to stay in Irvine
We've stayed at Sonesta in Irvine and loved it! This is a newly renovated hotel and includes and updated restaurant.
Sonesta Irvine is located near the airport and also has a FREE airport shuttle! It's also close to a Walmart and Target. Disneyland is 14 miles away.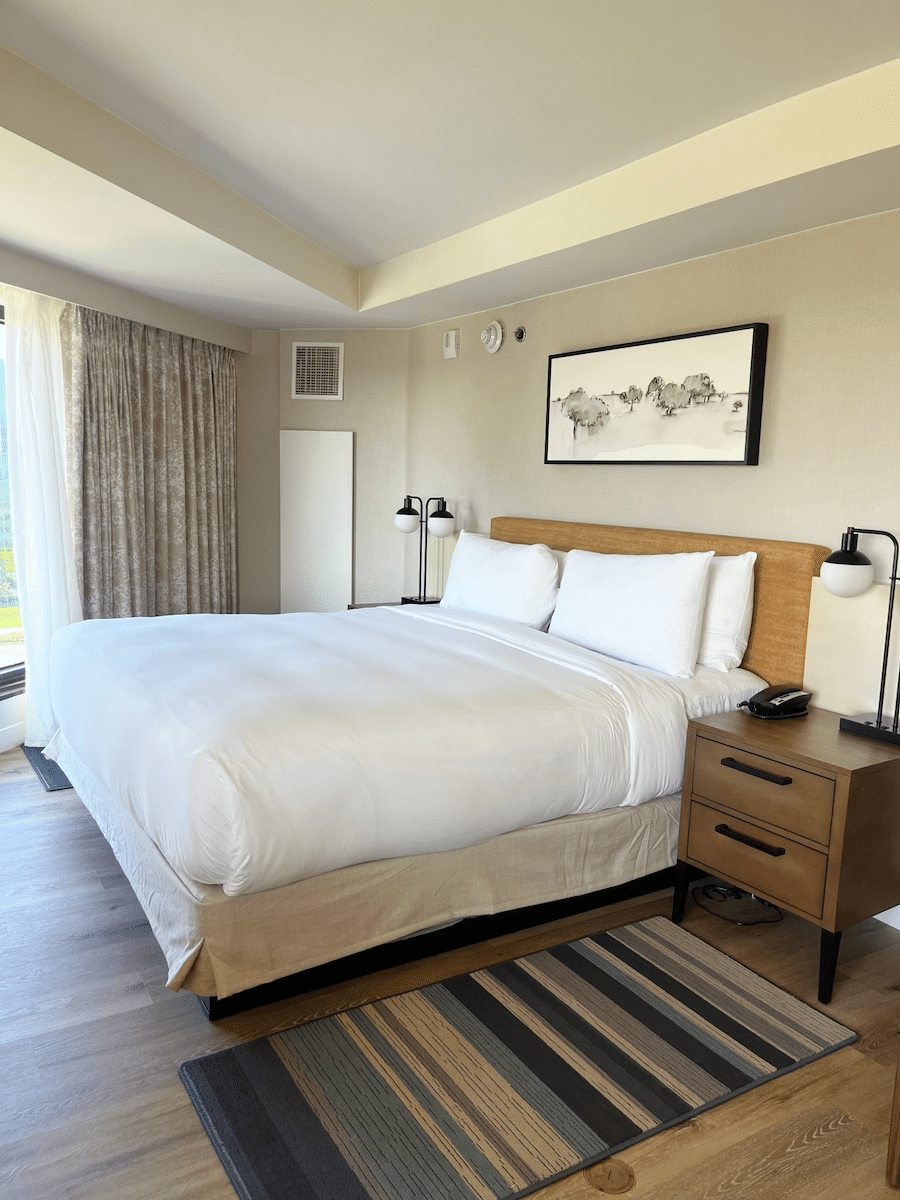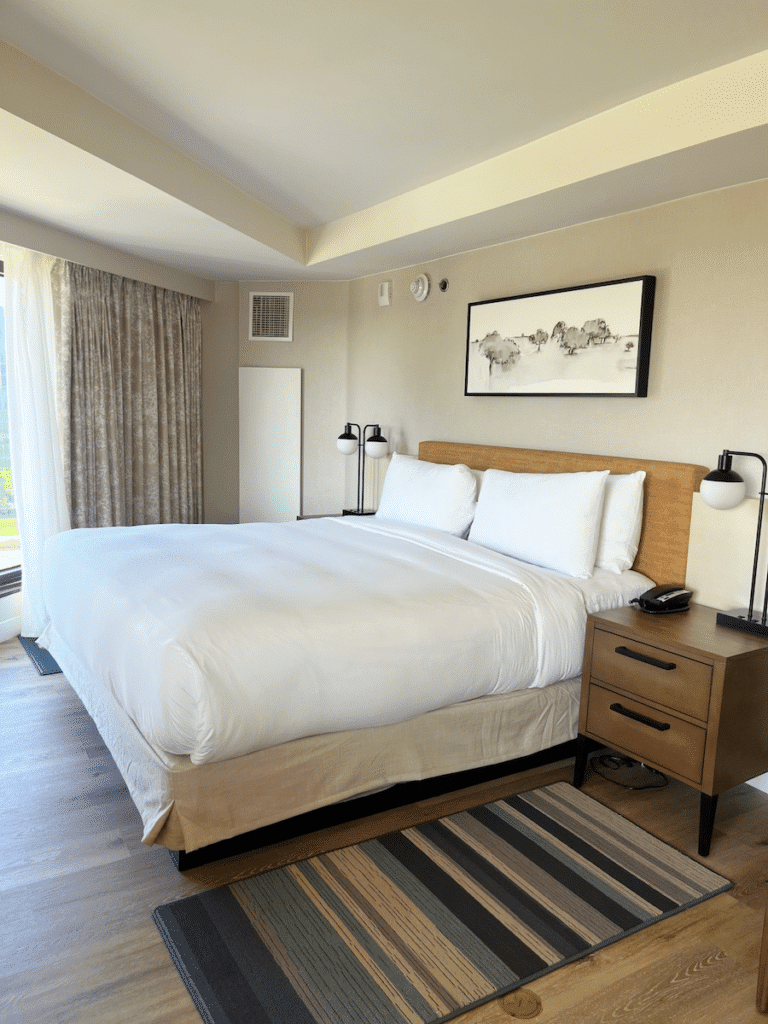 Amenities at this hotel include:
Work desk with chair
Oversized back-lit wall mirror
Quartz vanity
Iron/ironing board
Complimentary Wi-Fi
Flat-screen television with premium movie channels.
Guests can use their heated indoor pool or break a sweat in their fitness studio equipped with Peloton and Precor fitness equipment.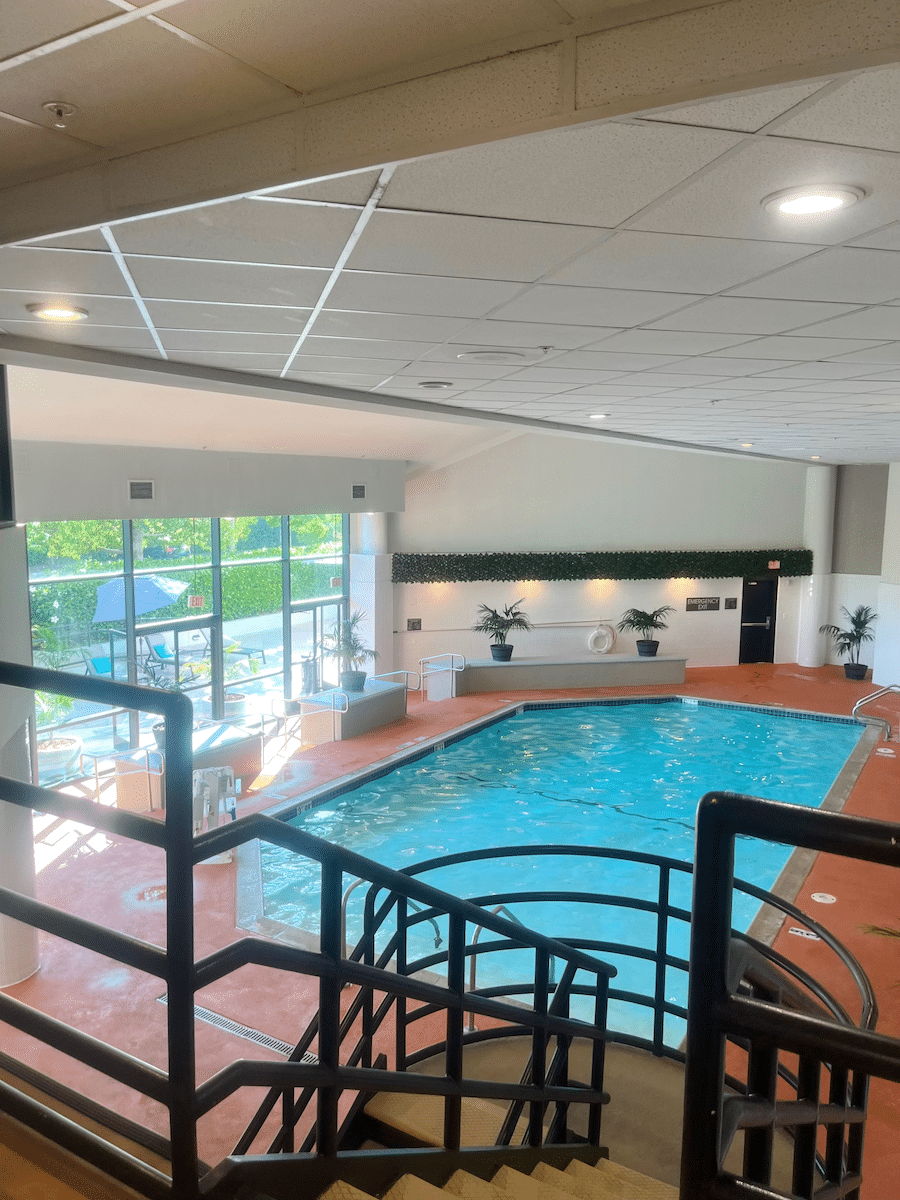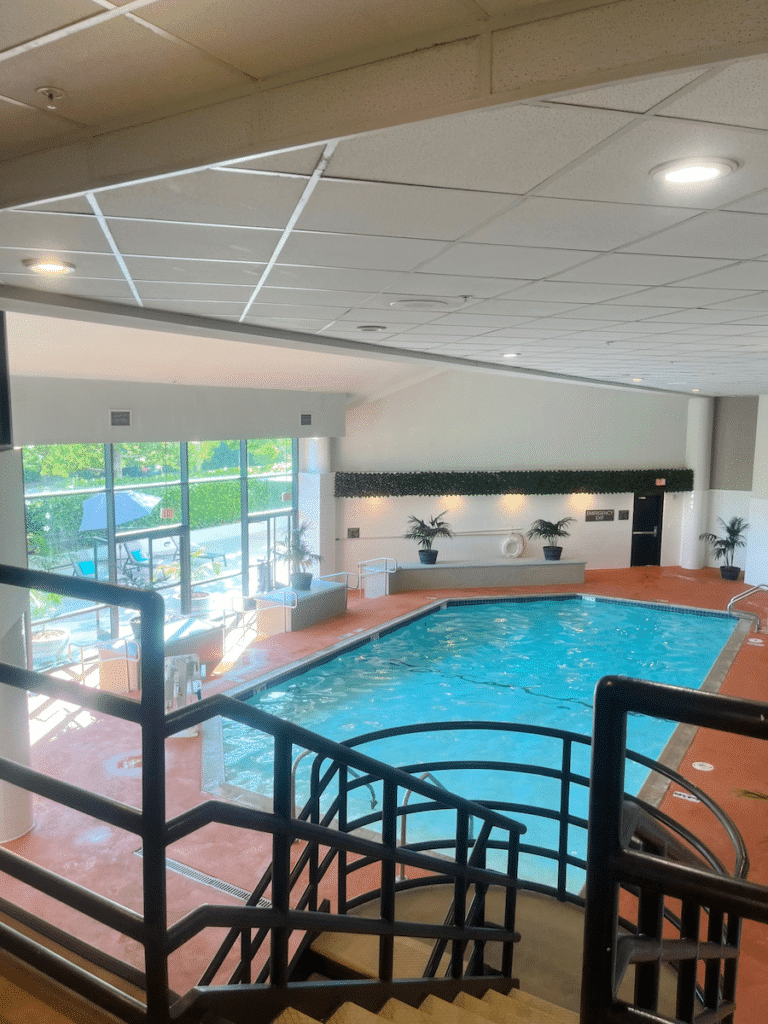 We ate at Sonesta's restaurant. We highly recommend their sliders and cocktails.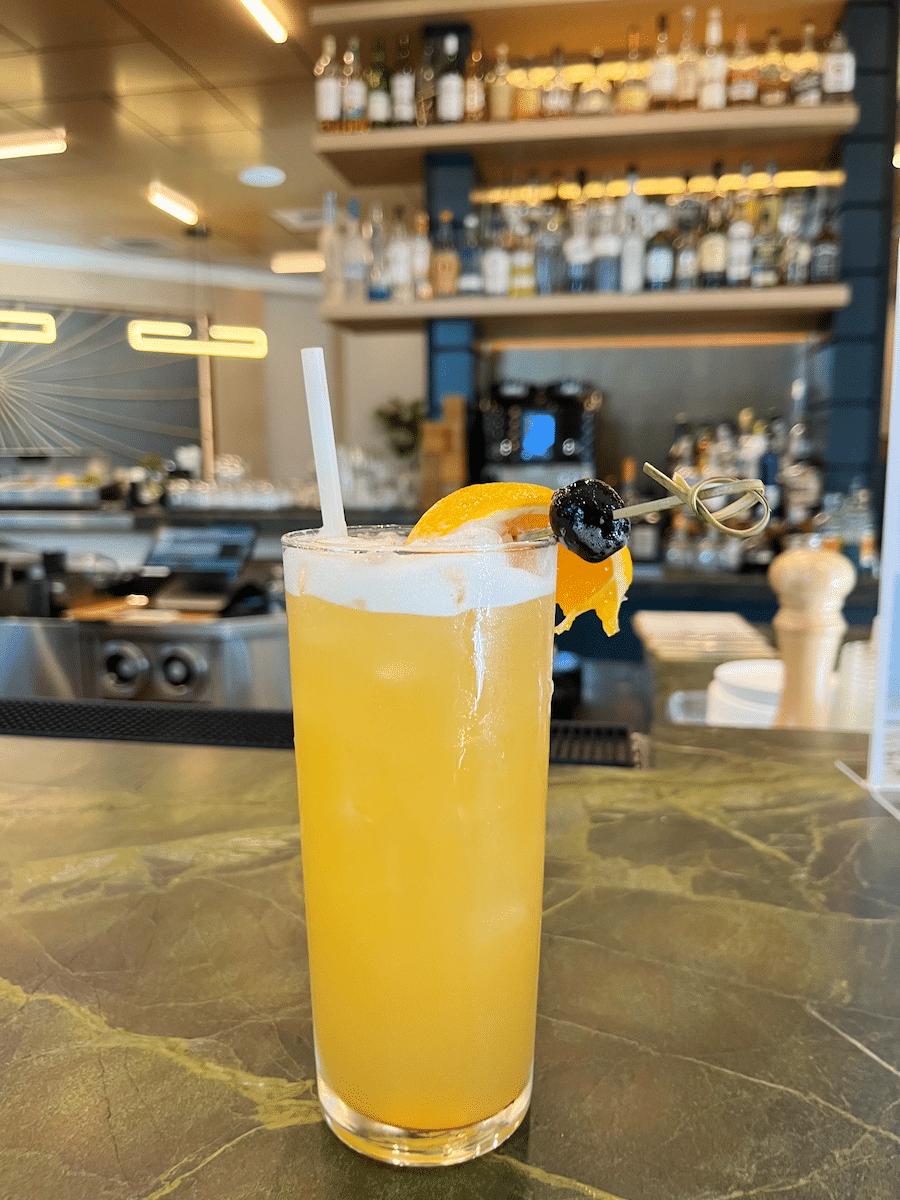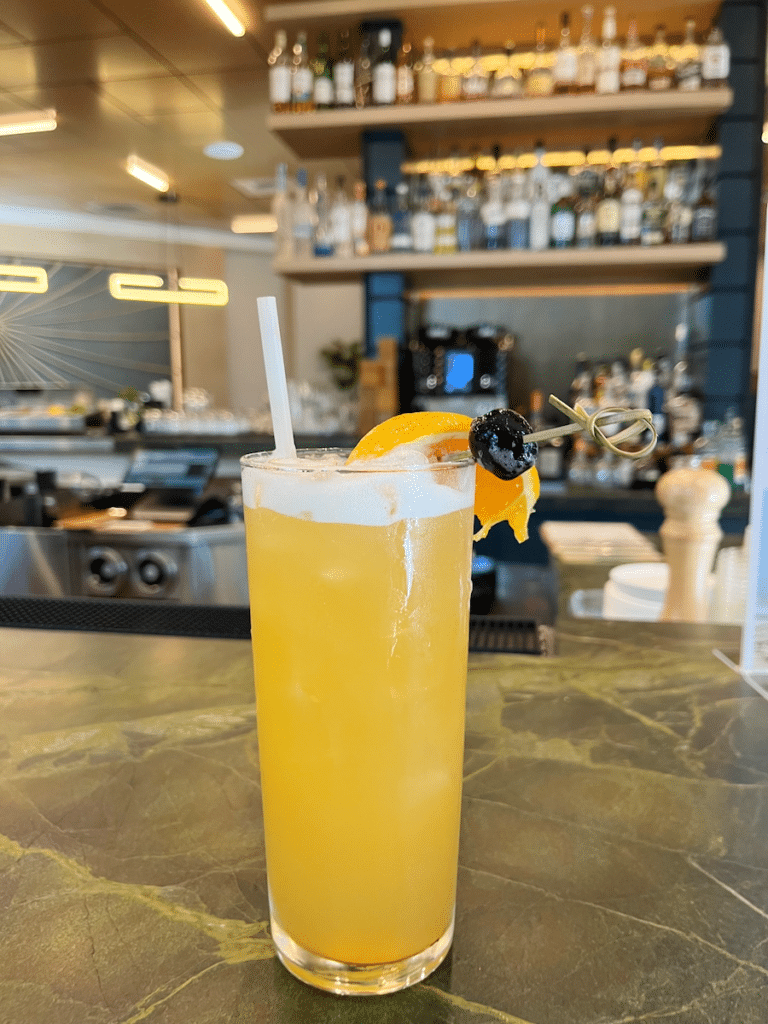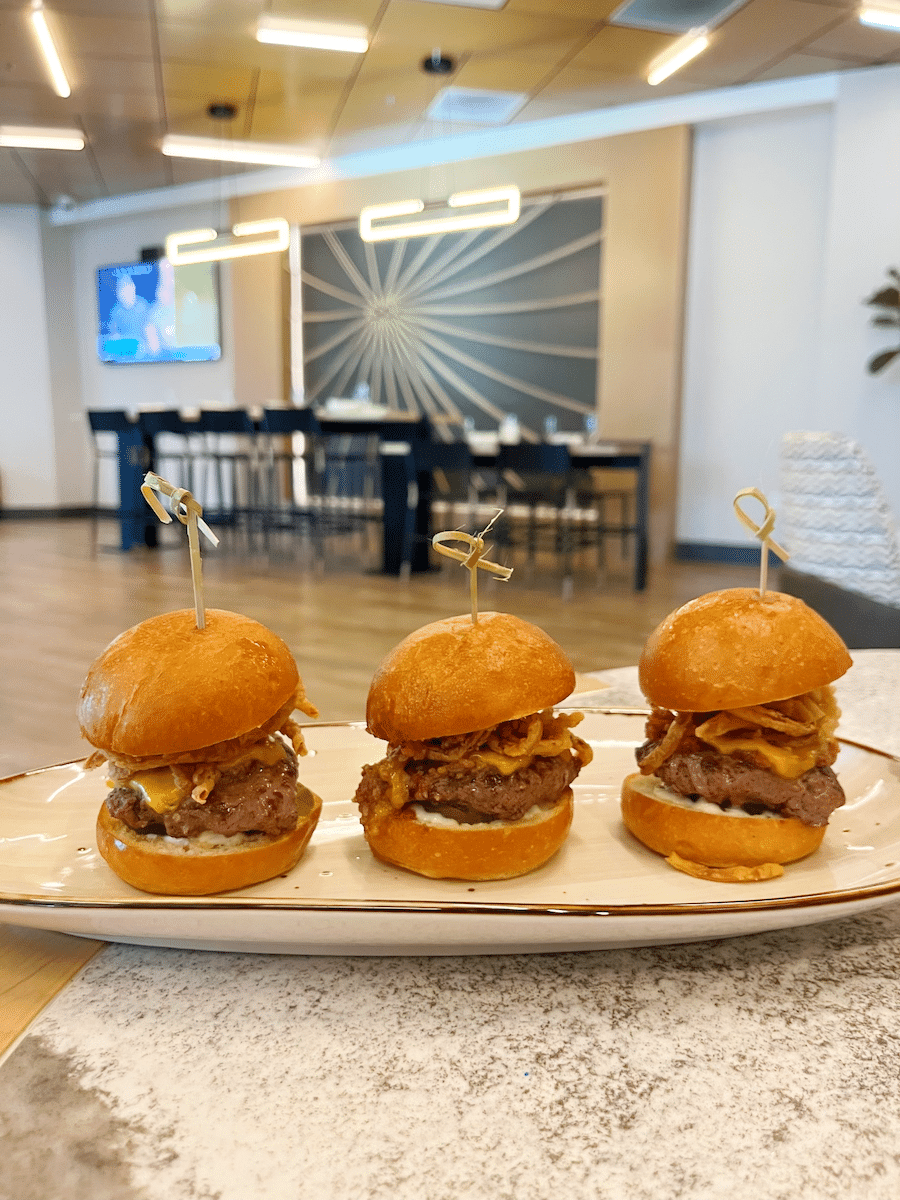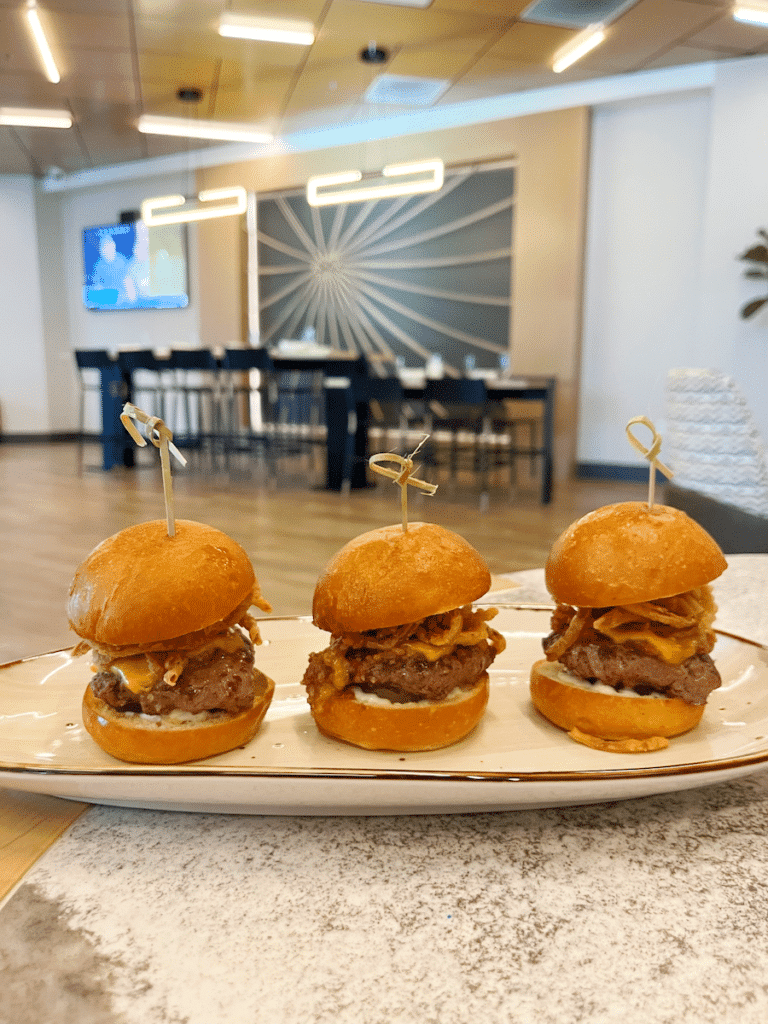 This hotel is kid-friendly thanks to its indoor pool and kids menu.
Parking at Sonesta is $28 per night.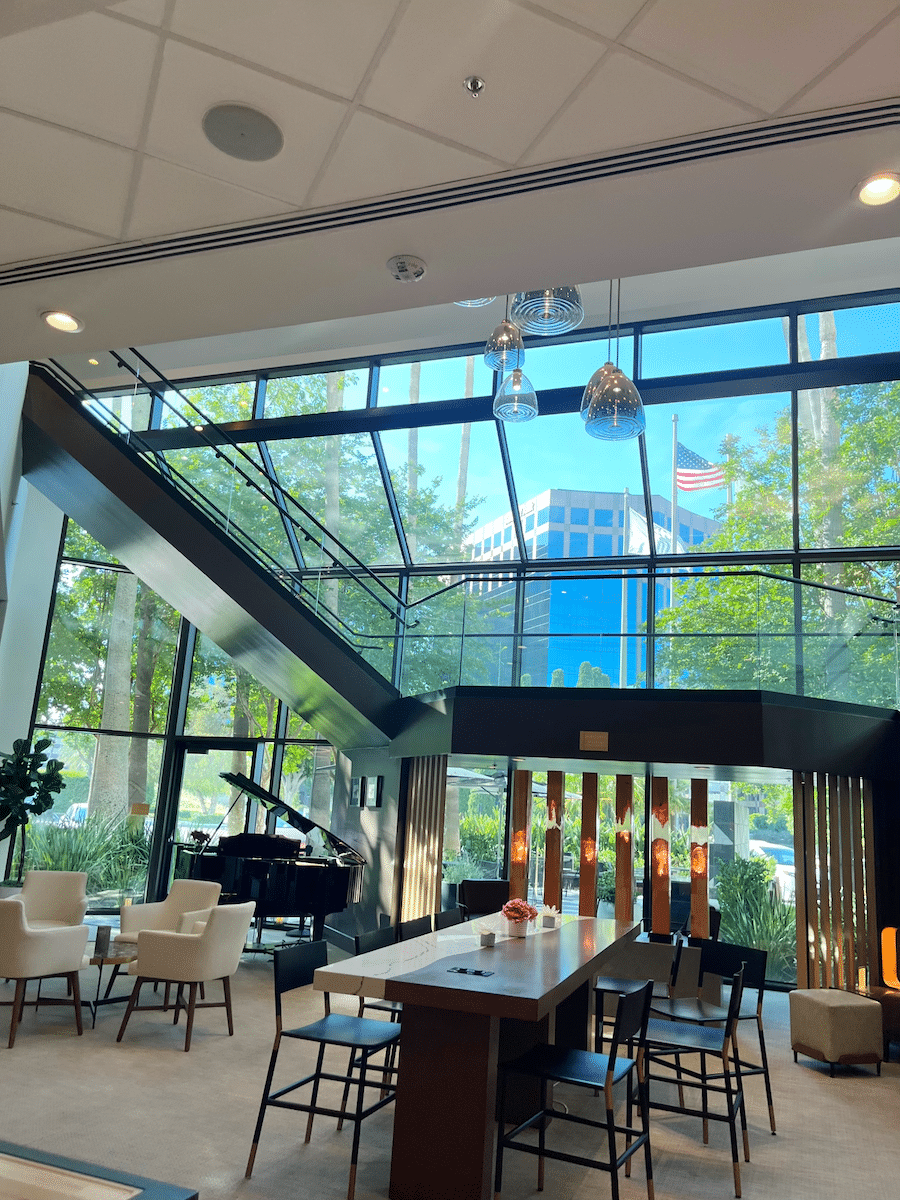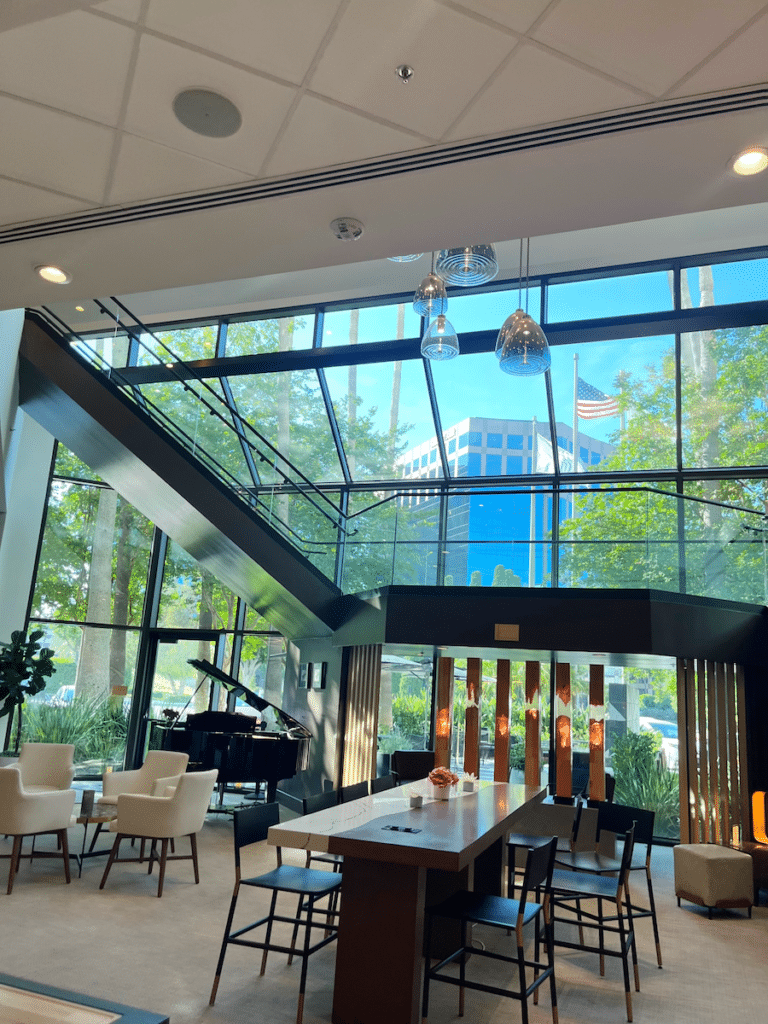 These are just a few of the many fun things to do in Irvine. Whether you're looking for outdoor adventures, cultural experiences, or shopping and dining, Irvine has something for everyone.

So, the next time you're in Irvine, be sure to check out some of these fun activities and create some unforgettable memories!
Originally published on May 12, 2023. Last Updated on October 25, 2023 by Pattie Cordova