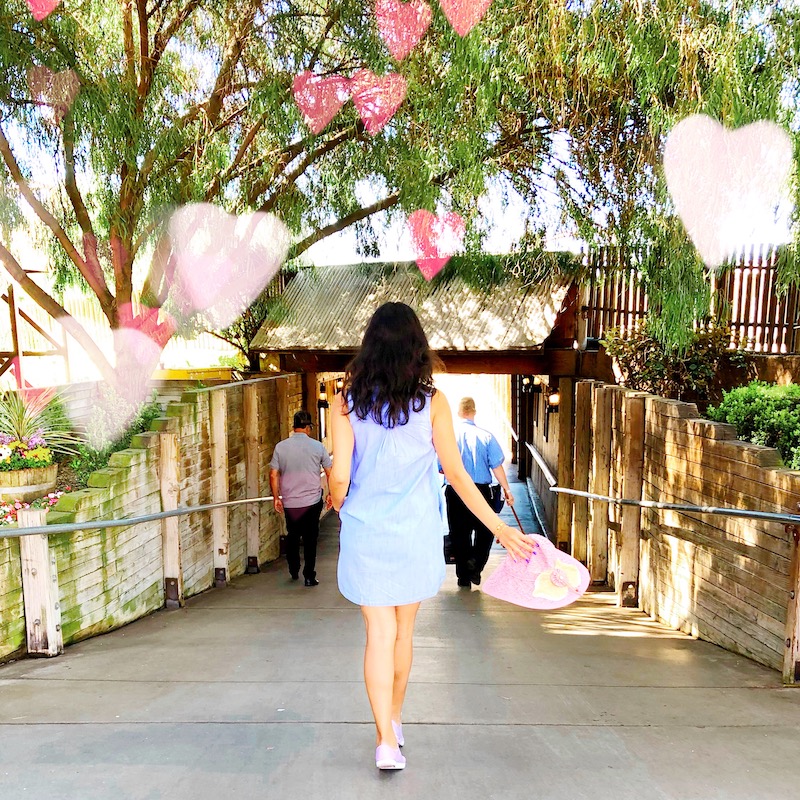 I love my beautiful Orange County – so it kills me when people visit but don't get to do much besides Disneyland. There is so much to do in Anaheim once you're done visiting Disneyland, and I'm here to give you the inside scoop!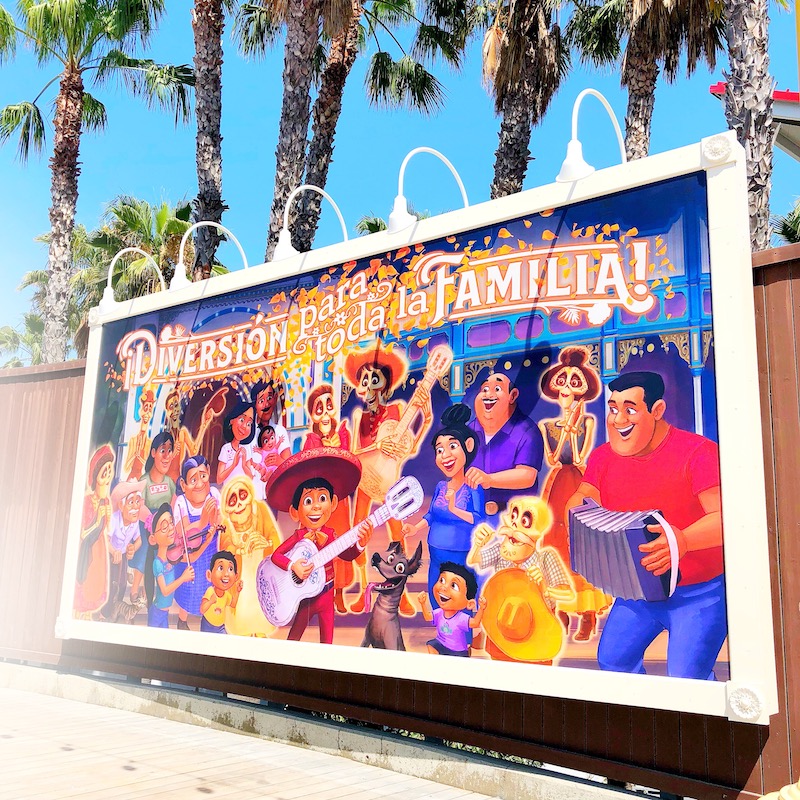 Born and raised in Orange County, I've had the pleasure of discovering this beautiful Southern California spot from the mountains to the ocean. I love the ability to start my day off with a hike in the mountains, and end with a swim at the beach (or vice versa).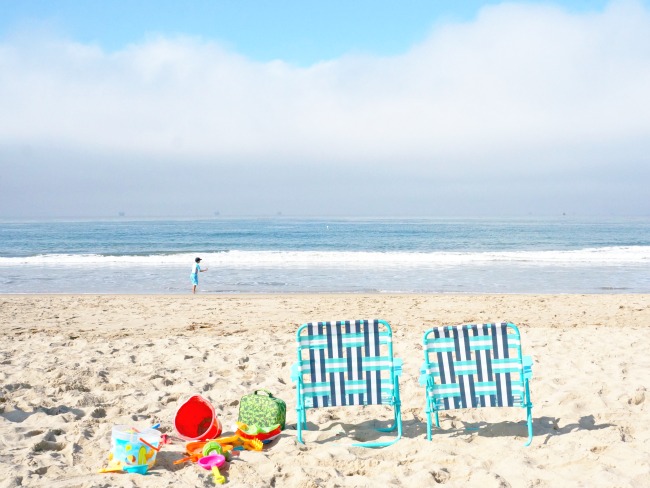 But because traffic can often cut our trips short, I've found that my favorite spots in SoCal are in Central Orange County. A 10-20 mile radius that includes Anaheim, Buena Park, Orange and Irvine.
There's enough for us to do here that a bonfire at the beach or a quick snowtubing lesson is quickly forgotten among trendy food places and family-friendly theme parks. This is just a brief glance on things to do in Anaheim besides Disneyland. Click around this site for more things to do in Orange County – we know all the great spots!
What do to do in the Anaheim area besides Disneyland
Things to do in Orange
The city of Orange is my hometown and has the BEST downtown (in my opinion) in Orange County. Old Towne Orange has beautiful buildings housing eateries, antique shops and boutiques.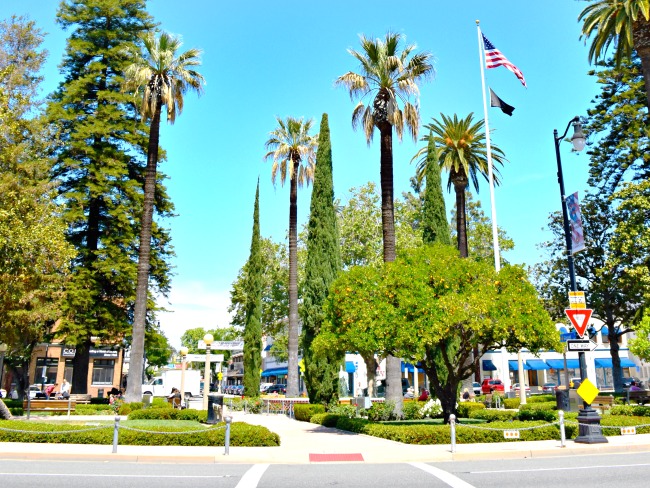 If you're looking for a place to eat, I suggest visiting Watson's – it's inside what used to be a pharmacy! Gabbi's Mexican Food offers the best gourmet Mexican food in the area, and if you're looking for a quick bite – check out Zito's for pizza. Citrus City Grille has great pasta, but there's also Renata's that offers quite the view.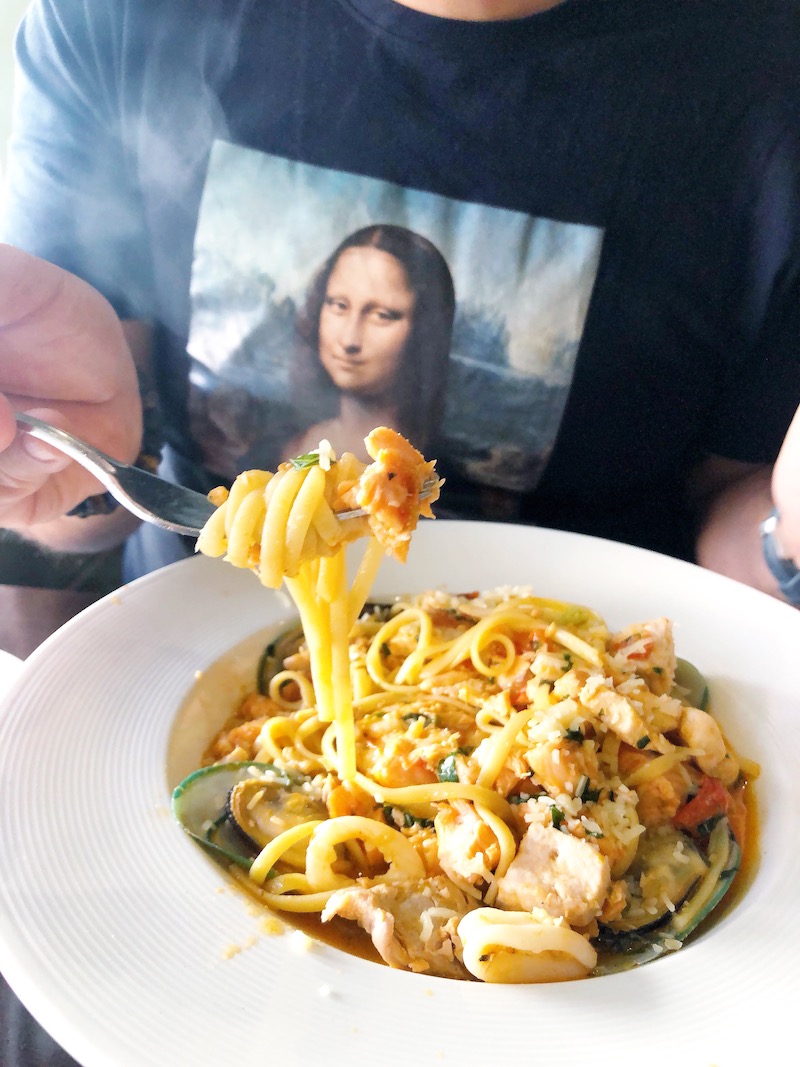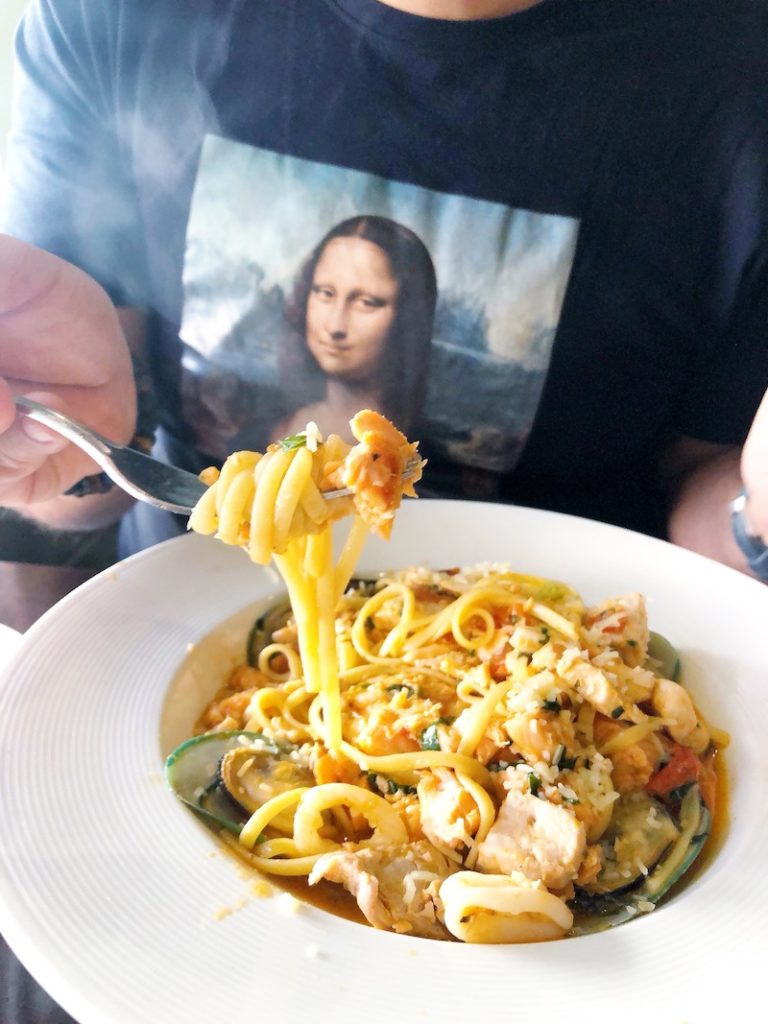 There are a ton of other treats like ice cream, sushi, boba tea and so.much.coffee!!!
We love Pandor for a coffee and pastry. Their French cuisine is top notch and also serve huge portions. Portola's is a small coffee shop located inside a sandwich shop. They make a mean espresso. If you're having a business meeting, check out The Aussie Bean Co. It's quiet with big tables.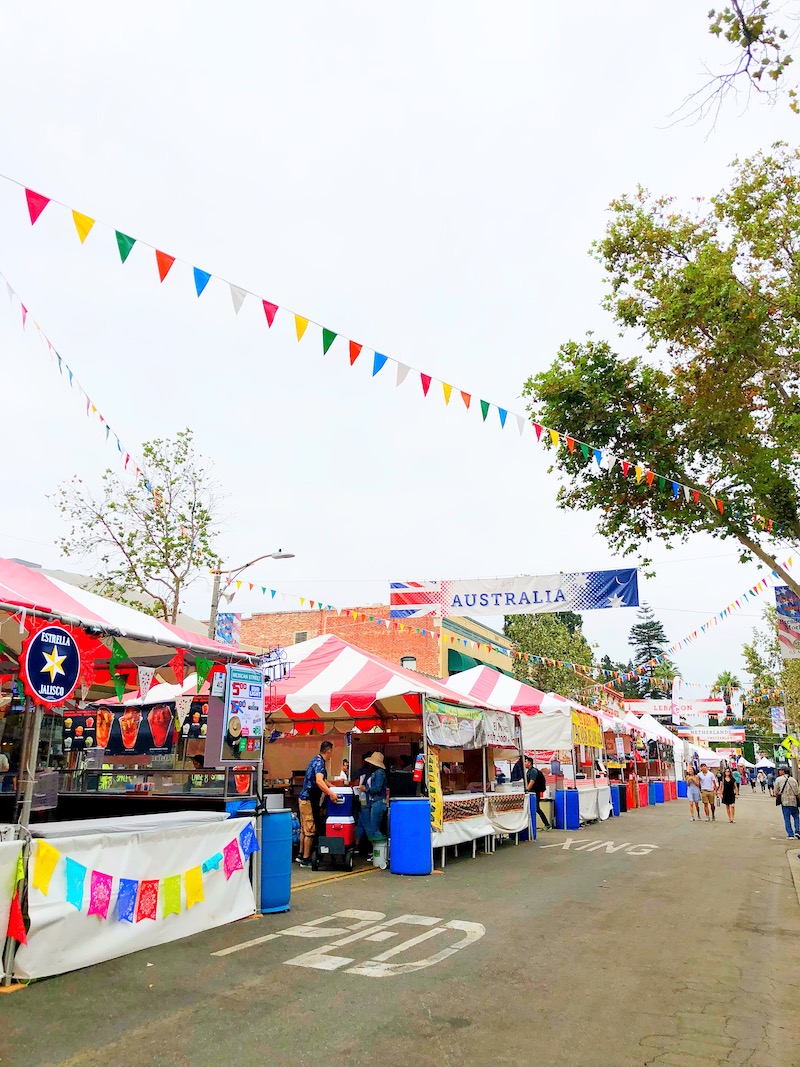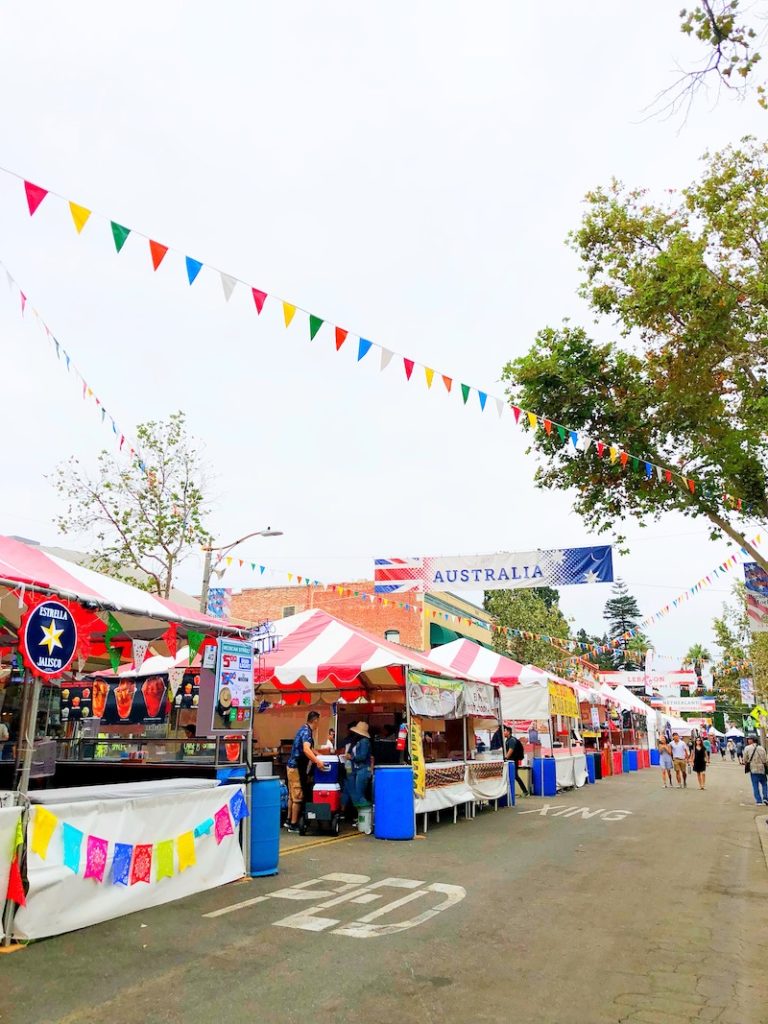 Old Towne Orange also offers a variety of events like their International Food Fair that happens every Labor Day weekend.
Things to do in Santa Ana
Santa Ana is a gem in Orange County – especially their downtown area (aka 4th Street).
First off, this city offers museums like the Orange County Museum of Art and the Bowers Museum. For kids, check out Discovery Cube and Kidseum. Santa Ana is also home to MainPlace Mall with popular shops and monthly events.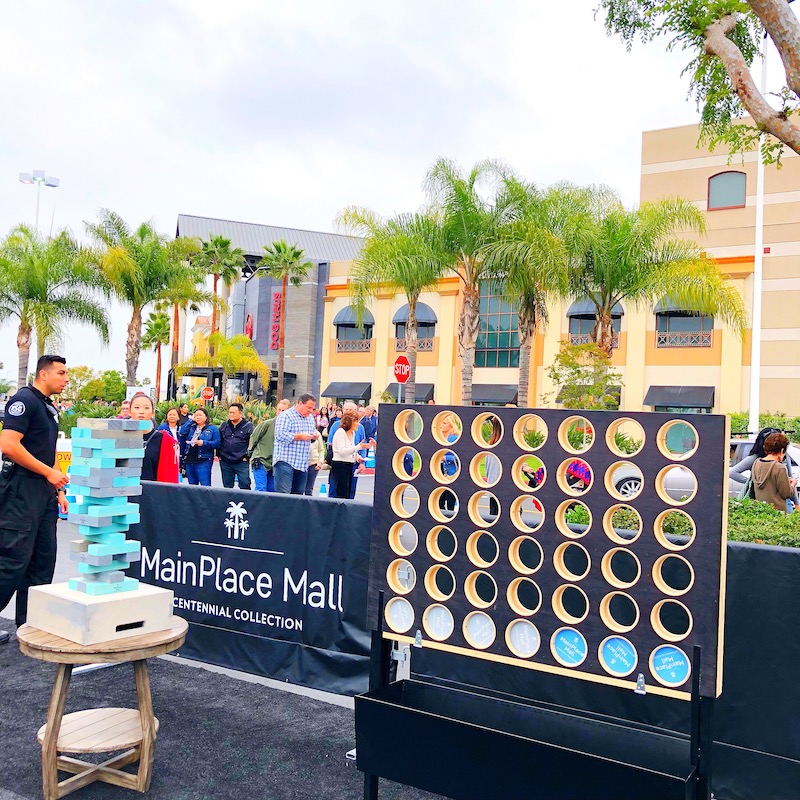 If you're heading downtown, make sure you bring your appetite because you'll need it if you want to try out all the street food and specialty foods.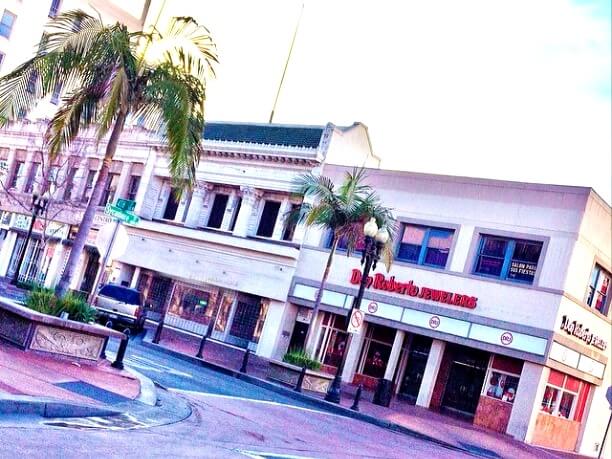 4th Street is also known for its coffee shops like Hopper & Burr, but also stop into Cafe Cultura for an horchata drink.
Frida Cinema is a small theater that showcases vintage films and is conveniently located across from a paleteria. Go in and try their cool treats. You'll love them!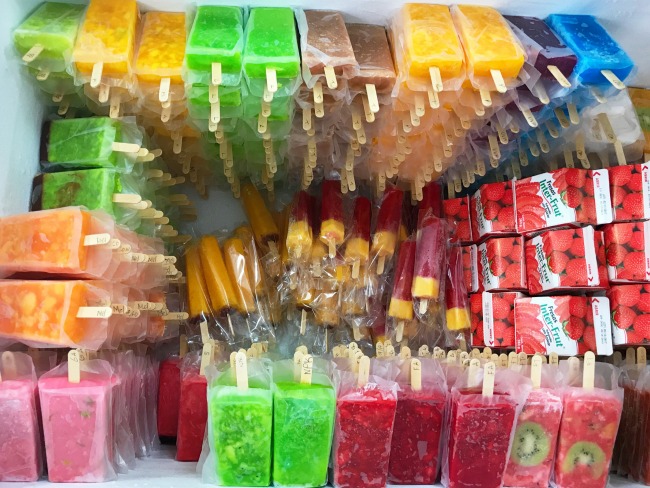 Worth the detour: El Gallo Giro on Bristol. Try their tortas and basically anything off their menu. It is 100% authentic with great portions at an awesome price. Pack some pan dulce to go so you can enjoy later.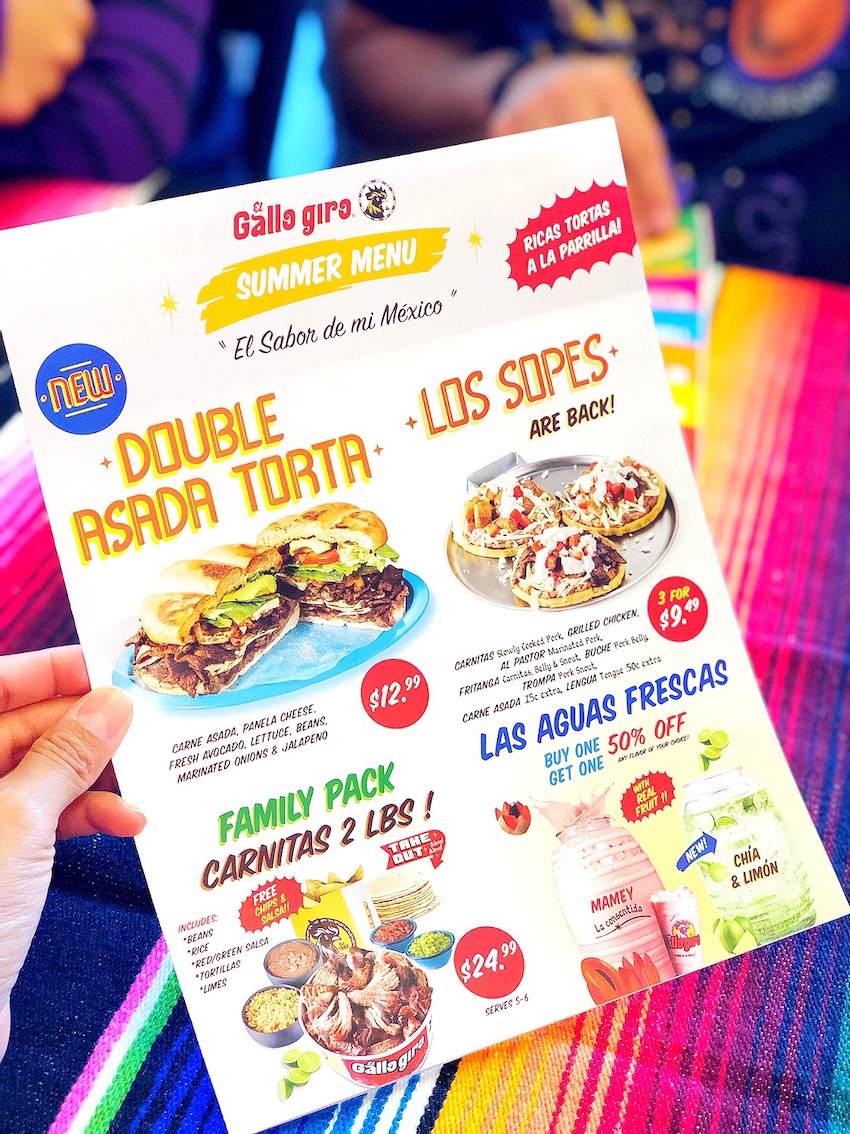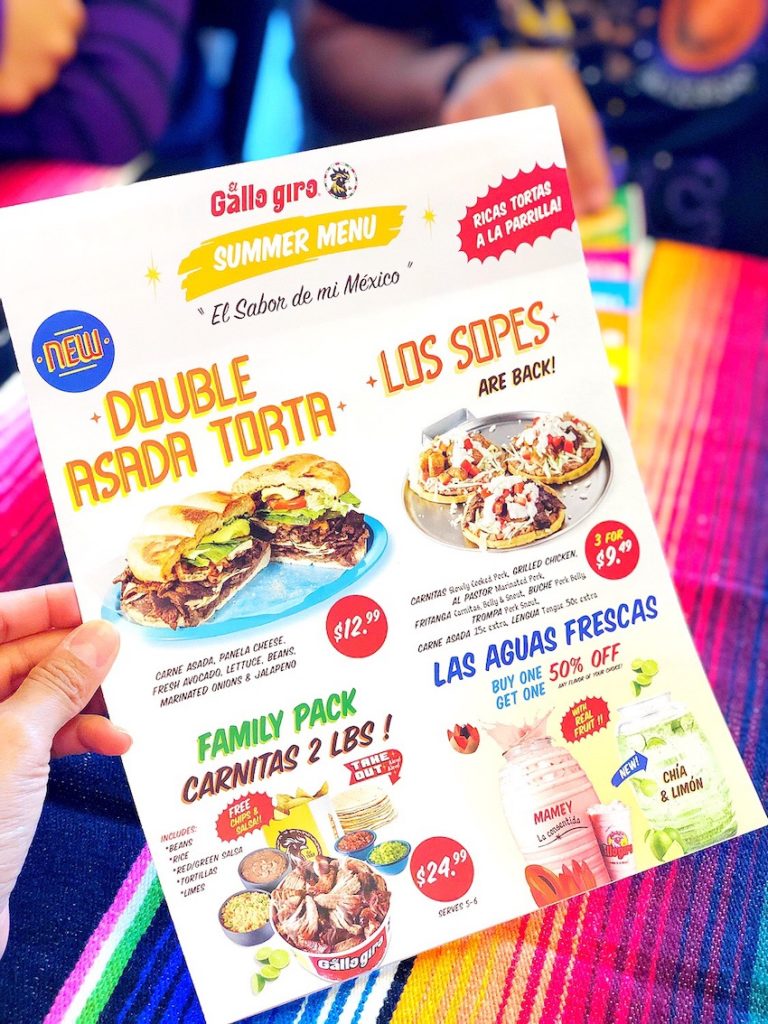 Things to Do in Anaheim
Anaheim is known primarily for housing Disneyland Resort, but that's a whole other article so we're going to tell you other fun stuff to do here. First off is the Anaheim Packing District.
This beautiful building was built back in 1919 and holds a food hall full of foodie-approved treats like boba tea topped with cotton candy and sprinkled with Tajin, as well as gourmet grilled cheese and artisan crepes. Stop by in the evenings when you can listen to live music while enjoying your dinner.
For fun and entertainment, book concert tickets at the Honda Center and baseball tickets at the Angels Stadium. Near both of these venues, you'll also see family-friendly breweries (Yup! They exist) serving craft beers. Think LA-worthy entertainment at a fraction of the cost and more intimate venues.
If you spent the day with the Mouse and are looking for something to do near the park, head across the street to the Anaheim GardenWalk.
At the Anaheim GardenWalk you'll find Instagram-worthy murals, a fun indoor play place for kids and unique eating experiences like Grasslands Meat Market offering tender and flavorful meats through the use of techniques that originate from different countries across the world.
Choose your ingredients and watch it cooked right before your eyes at FiRE + iCE. Their champagne brunch is a local favorite. (Maybe it's the whole create-your-own-pancakes and omelets thing?) Whatever the case, you won't find yourself leaving this spot with an empty stomach.
Things to Do in Buena Park
If you're in Anaheim, you're only a 10-minute drive from Buena Park. Take I-5 to Hwy 91 and get off on Beach Blvd. Everything you want to do is on this street. Your first stop is Porto's Bakery & Cafe, voted America's #1 bakery on Yelp.
Tip: Order a cortadito (an espresso-based coffee drink) with some croquetas for a traditional Cuban snack, or any of their sandwiches on the best bread you've ever had.
Now is not the time to watch your calorie intake either. The dozens of pastry offerings will get you the sugar rush you need.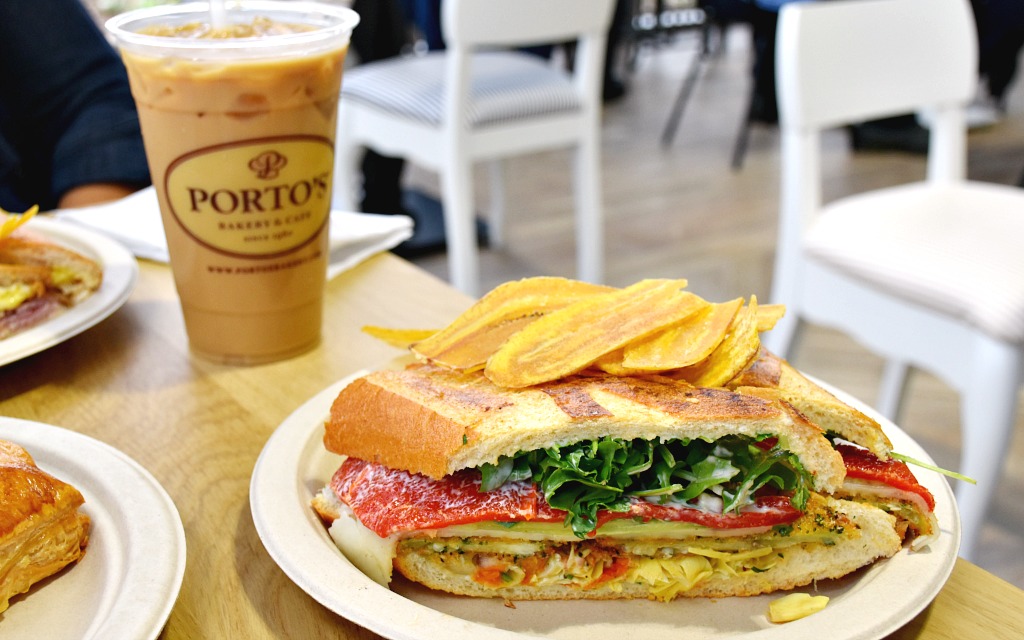 Head farther down Beach Blvd to enjoy a dinner and a show at Medieval Times with a fun joust and menu inspired by the Middle Ages, or watch pirates battle it out as you sit comfortably around the makeshift boat enjoying a prix fixe meal.
Across the street is Knott's Berry Farm, America's first theme park. Knott's Berry Farm is a local favorite with some of the best history in Orange County. It's a mix of the old and the new. (p.s. we have a hook-up for discounted Knott's Berry Farm tickets!)
Not only will this budget-friendly theme park appease the thrill seekers with the first dive coaster on the west coast (Hang Time if you're adding it to your bucket list), but it also offers plenty of history in Ghost Town and edible delights including the creation of the boysenberry right at Knott's Berry Farm!
Somewhere between going down the log ride and enjoying their popular funnel cakes, you can take a stroll down the streets and interact with the characters who keep the spirit of Ghost Town alive.
There is always something fun going on at Knott's. Whether you're visiting in winter for Knott's Merry Farm, or during the summer for Ghost Town Alive! (and the opening of water park Knott's Soak City right across the street), there is always something to celebrate thanks to their Seasons of Fun.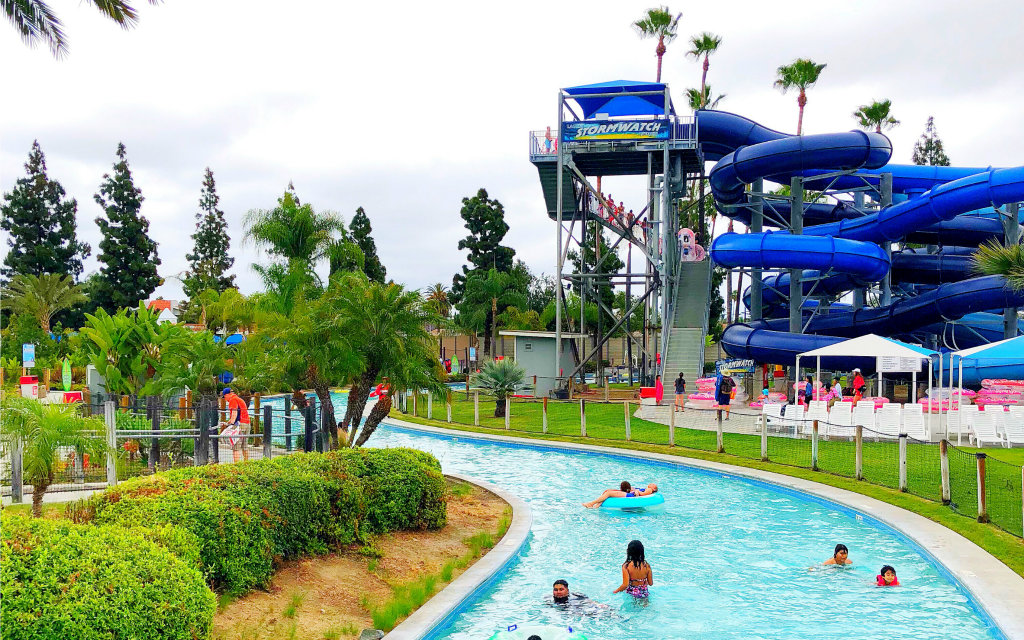 I'm a season pass holder at Knott's Berry Farm and I can attest to its many benefits, but even if you're visiting for just one (or two) days, you can take advantage of their many special discounts.
For example, they offer an all-day dining pass where you can try out their famous barbecue on the Boardwalk or try their tostada salad at Fiesta Village. Off the dining plan, you can treat yourself to a boysenberry latte—something you'll only find at Knott's.
My favorites are the seasonal treats and boysenberry beer mixed with boysenberry cider. To tell you the truth, everything boysenberry is my favorite and if you're looking for a cool experience, then visit during the Knott's Boysenberry Festival where you can sink your teeth into more than 100 different boysenberry items. After all, every boysenberry can be traced back to Knott's.
Things to Do in Irvine
Irvine is located south of Anaheim and Buena Park, and houses family-friendly attractions like Pretend City Children's Museum for infants and toddlers, and the Orange County Great Park for older kids. Pretend City is literally what it sounds like—a little city full of pretend play. Little guests can pretend work at the grocery store inside, visit the pretend restaurant and even play in the pretend beach. With different art projects and themes happening throughout the month, any time you visit is the best time.
For families with older kids, you'll enjoy visiting the Orange County Great Park located at the old Marine Corps Air Station. It's 1,300 acres wide and known as an arts and sports recreational hub.
There is plenty of open space for a game of soccer, a farmers market on Sundays and even a ride on a carousel. The big attraction, however, is getting to go on the Great Park Balloon. Soaring at about 400 feet, this tethered helium balloon allows up to 30 passengers to take in a view of Orange County.
On a clear day, you can see about 40 miles around. This attraction is great for families because there is no age and height restrictions.
Finally, if you're looking to shop, head over to the Irvine Spectrum where you'll find a ton of retail plus Instagram-friendly walls and a brand-new playground.
You can also take a break and enjoy a meal at any of their restaurants or catch an IMAX movie at the theater. Kids can also cool off during the summer days by the splash pad near the Target, and those looking for a fun treat can visit the Hello Kitty cafe and other trendy places.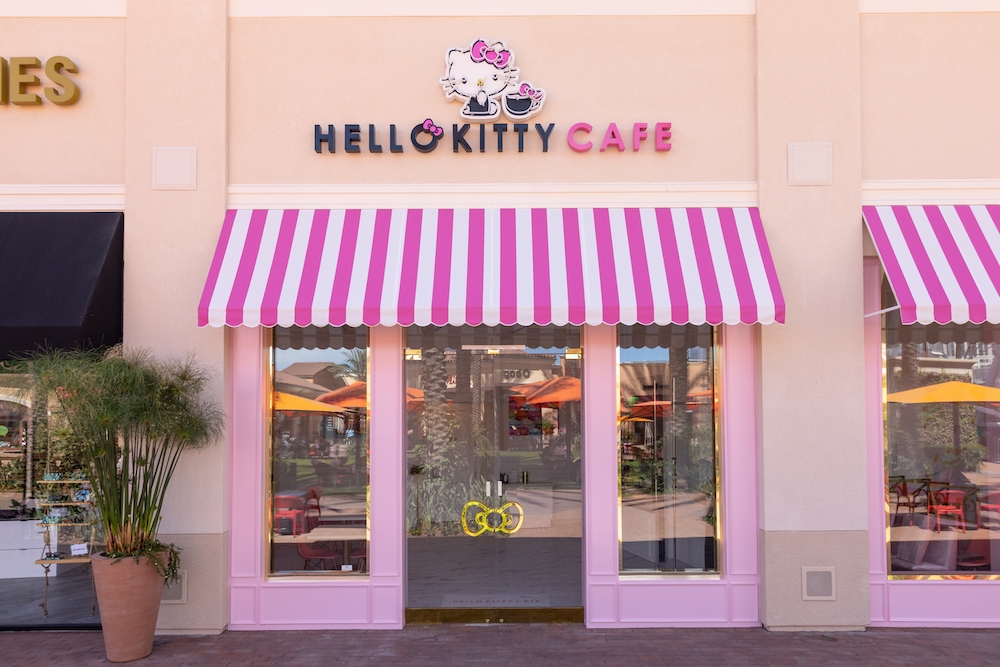 Schedule some time for a ride on the big Ferris wheel—kids go crazy for it!
Central Orange County is full of cool and fun places for families to visit, besides Disneyland. There is always something going on, so it feels like every time you visit you get a new experience. And all the new shops and eateries opening nearby don't hurt its reputation either.
We're known for having an abundance of things to do and see and hope you'll visit soon! And please, if you're looking for more ideas on things to do in Anaheim besides Disneyland, please leave them in the comments below. See y'all soon!!!
Originally published on January 2, 2020. Last Updated on March 24, 2021 by Pattie Cordova