We partnered with MainPlace Mall and went to Macy's Backstage on the hunt for outfits that are the perfect boys sporty style for Fall. Both my chiclets have super picky styles so it's a must that we shop at stores with different styles, and even better if it's conveniently located near my casa, like Macy's at MainPlace Mall.
We went shopping after having dinner at Lucille's Smokehouse Bar-B-Que. We needed something comfy and cool to wear to a weekend event at the library and we found both outfits in under an hour in the "big boys" section at Macy's. I gotta tell you though, shopping for both my chiclets in that section was a bit of a shock for me. They're getting so big!!!
–> Scroll down to get the outfit shopping links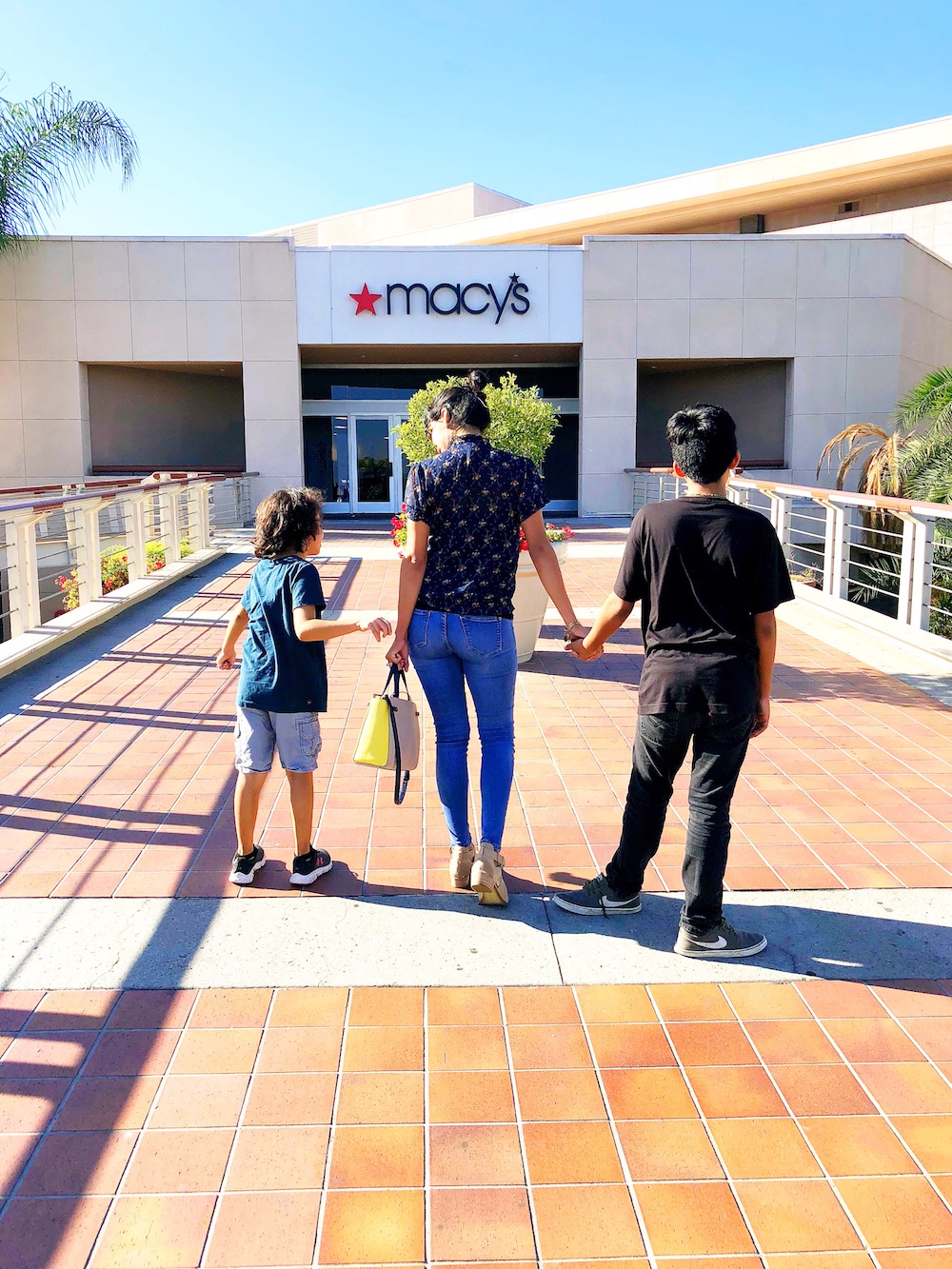 First up was my oldest chiclet. He's 10, but kind of big for his age. He's also completely obsessed with sweaters, basketball and Levi's. He lives in their jeans and basically wears a sweater every.single.day.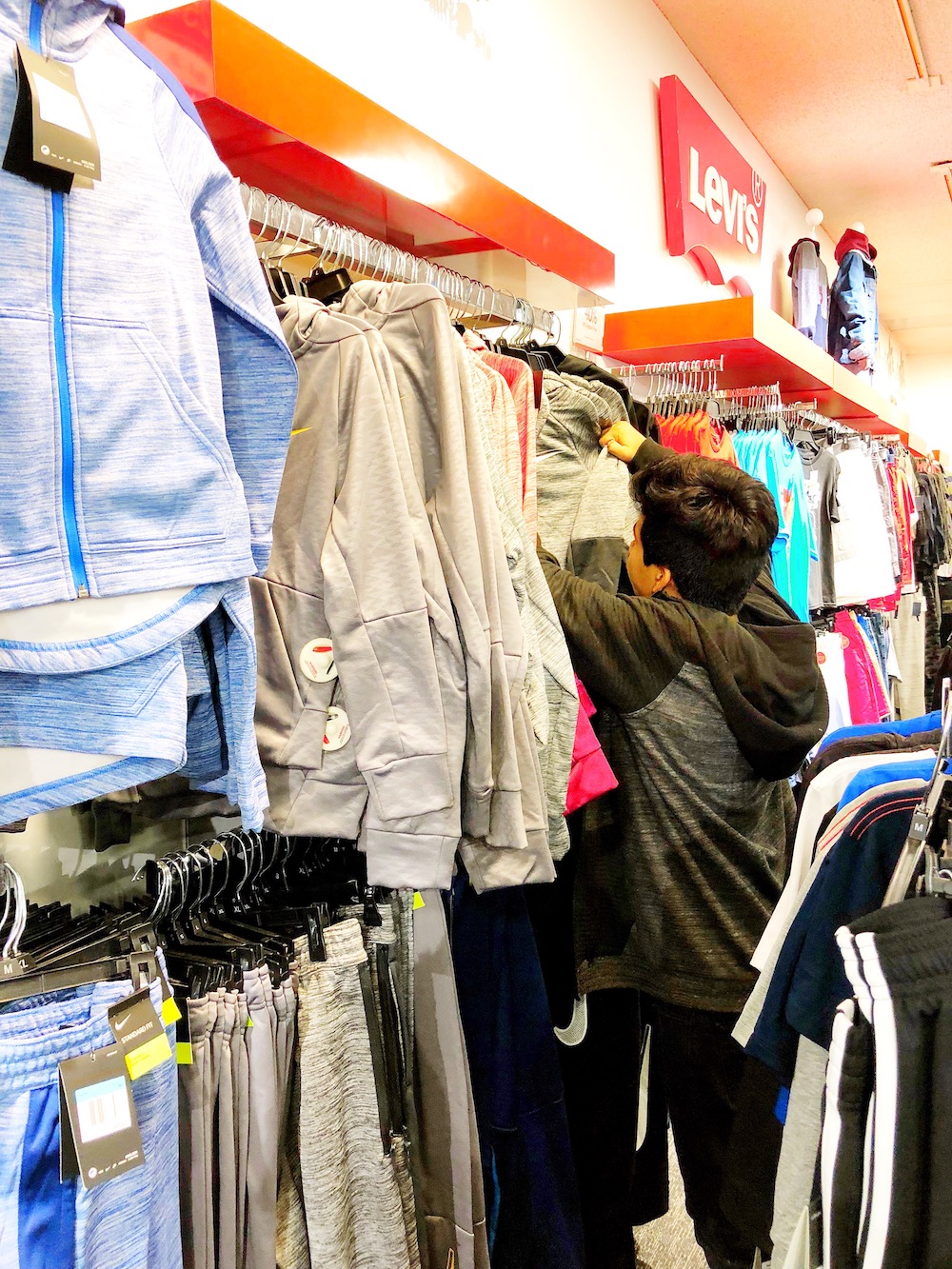 I feel like he tried on every sweater in the section, until he finally landed on one he really liked. LOL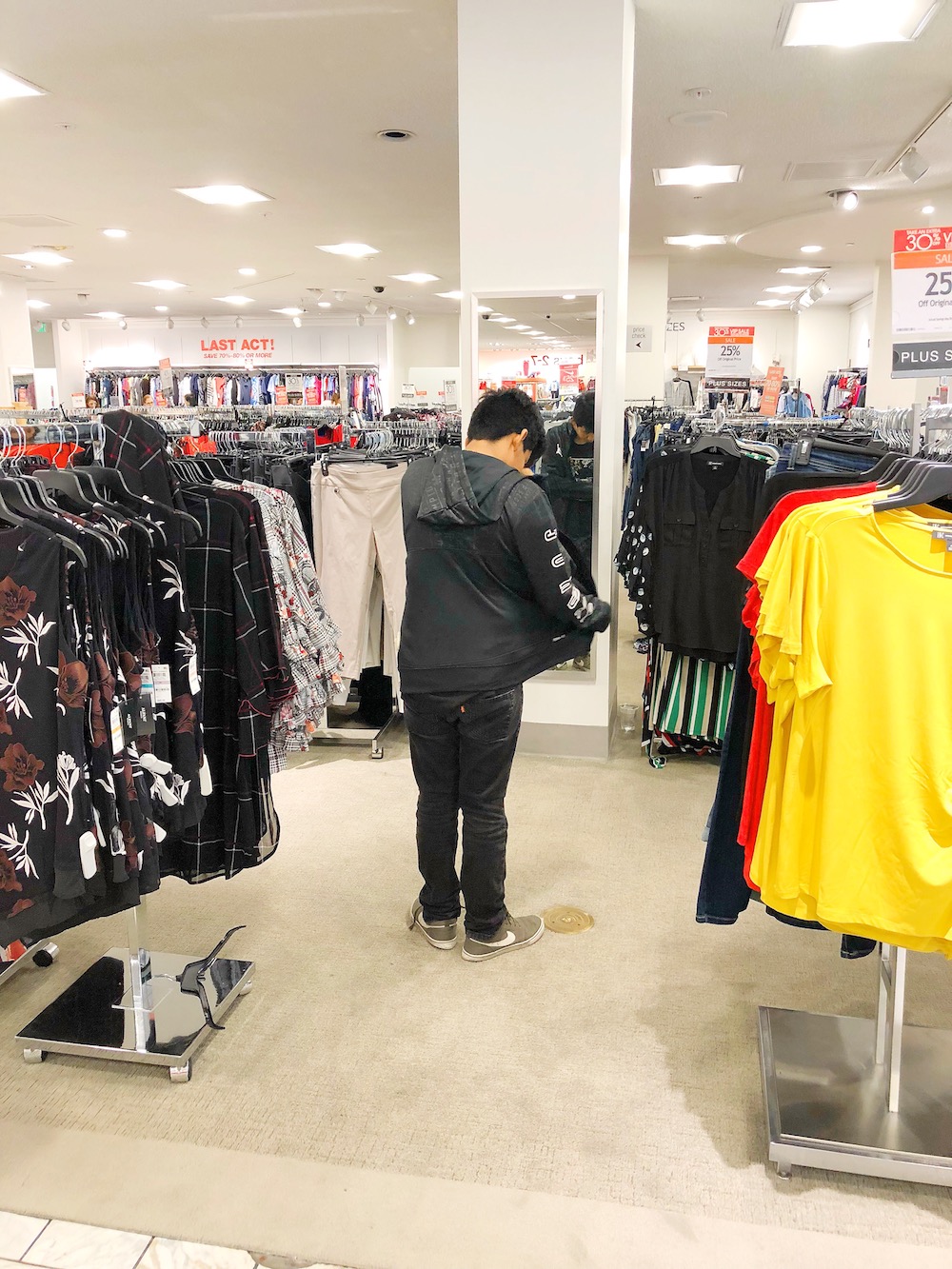 He ended up getting a great looking Jordan sweater and it didn't have a hoodie. I'm a much bigger fan of sweaters without hoodies and this one I knew he would wear consistently because not only did it have a Jordan logo on it, but it's also black. Which he seems to wear a lot of nowadays.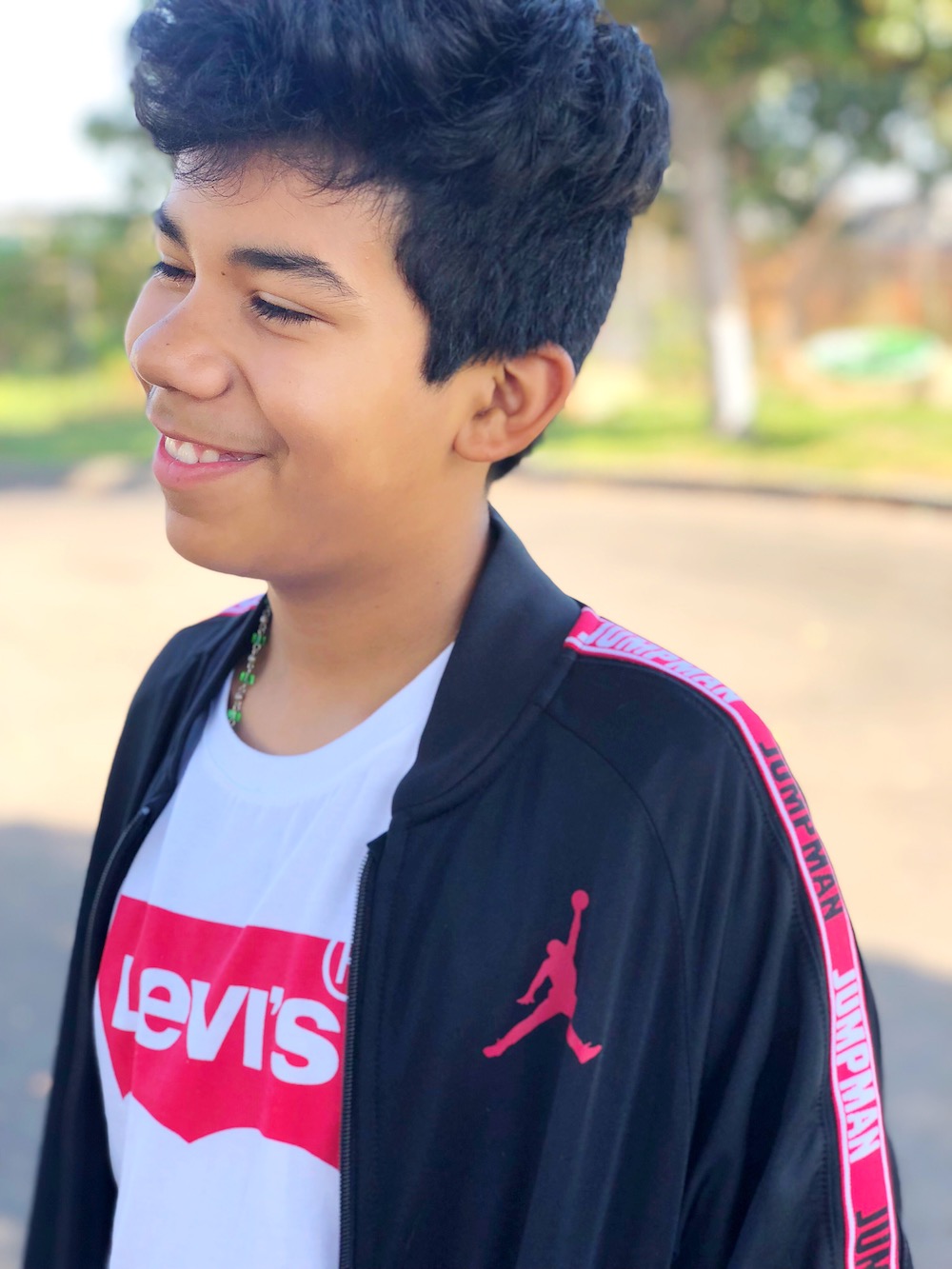 After that, we moved on to a t-shirt, which he found for about $10 in the Levi's section. While we were there, we also picked up some more jeans. For him, Levi's aren't just jeans, they're a lifestyle.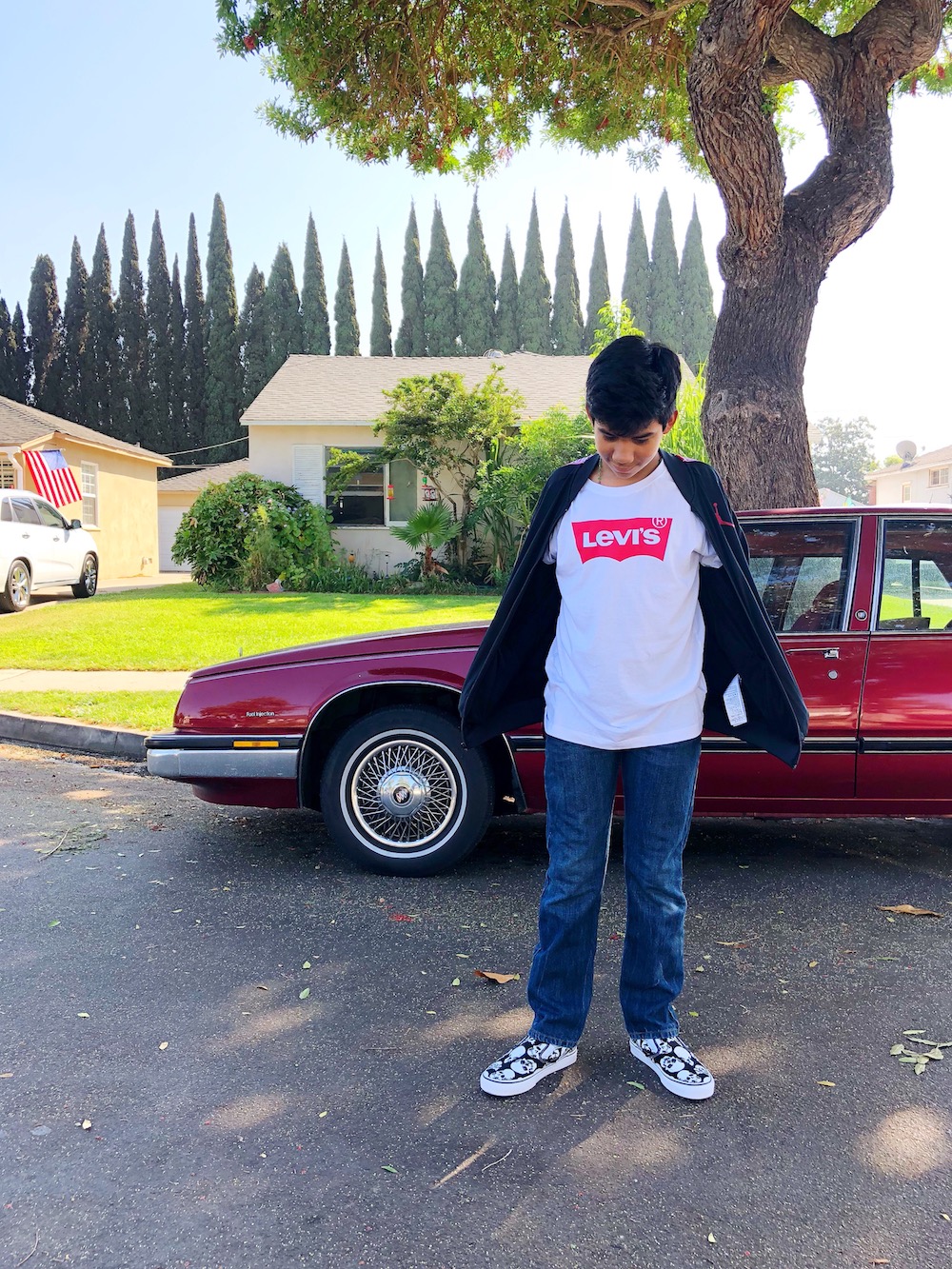 And then it was time for my youngest chiclet. He's a lot tougher because #1 – he doesn't like jeans and #2 – he seems to always be hot. So I knew this was going to take a while.
We started with a jacket… but that was really more because I found this jacket with a super cool design.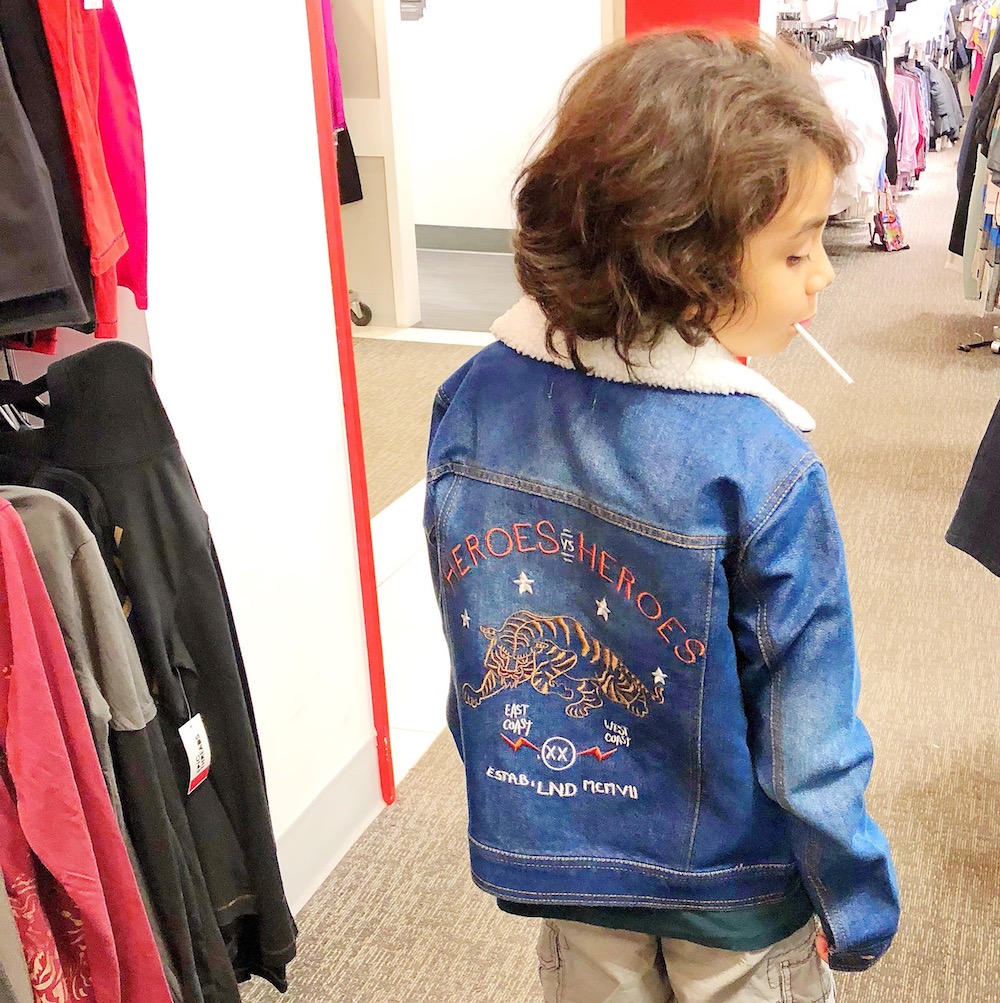 In the end, we ended up with compromising with another jean jacket that had a layered look, without being layered. It's slightly lighter so he can still wear it without getting too hot. Also, it has the type of buttons that just press together instead of the kind that you have to push through. This was a big deal because he still has trouble with buttons and I know that having this would mean that he would wear it more often.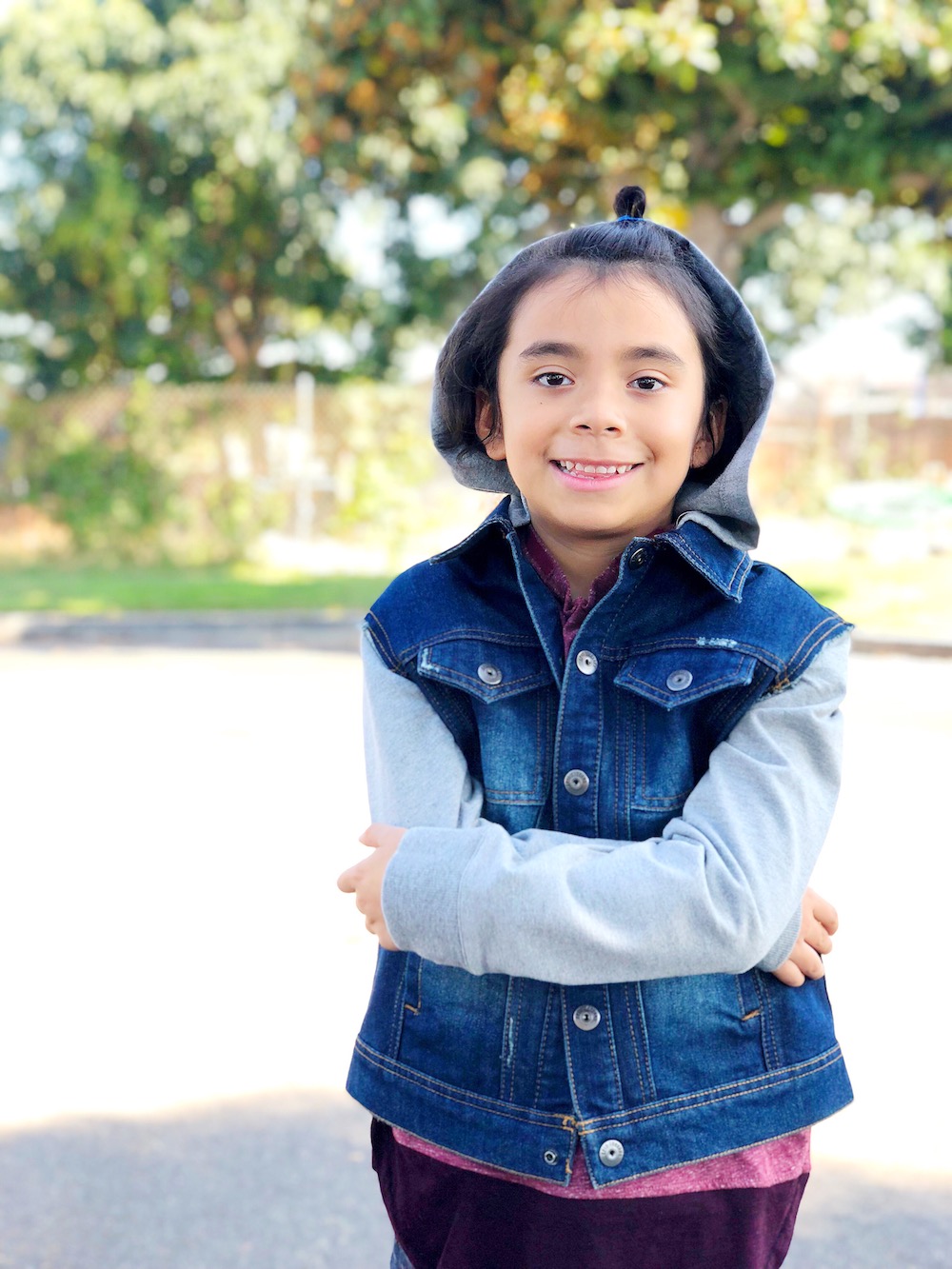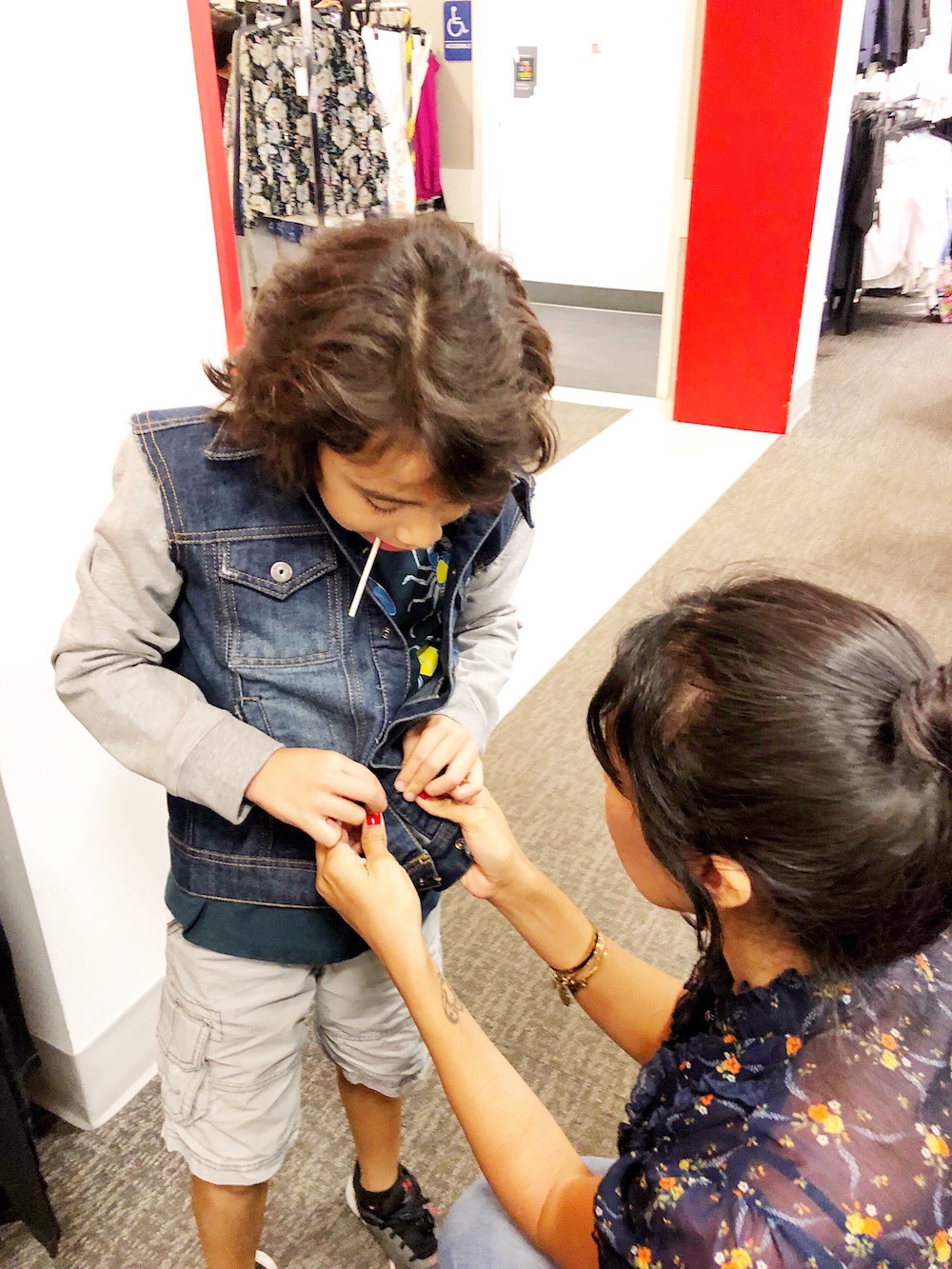 We also opted for this cool burgundy shirt with a hoodie. He was all about the hoodie and the little pocket in the shirt. It's the little things, right? I also liked that it was long, because the chiclet is tall and so sometimes it's hard to find him clothes that fit him well.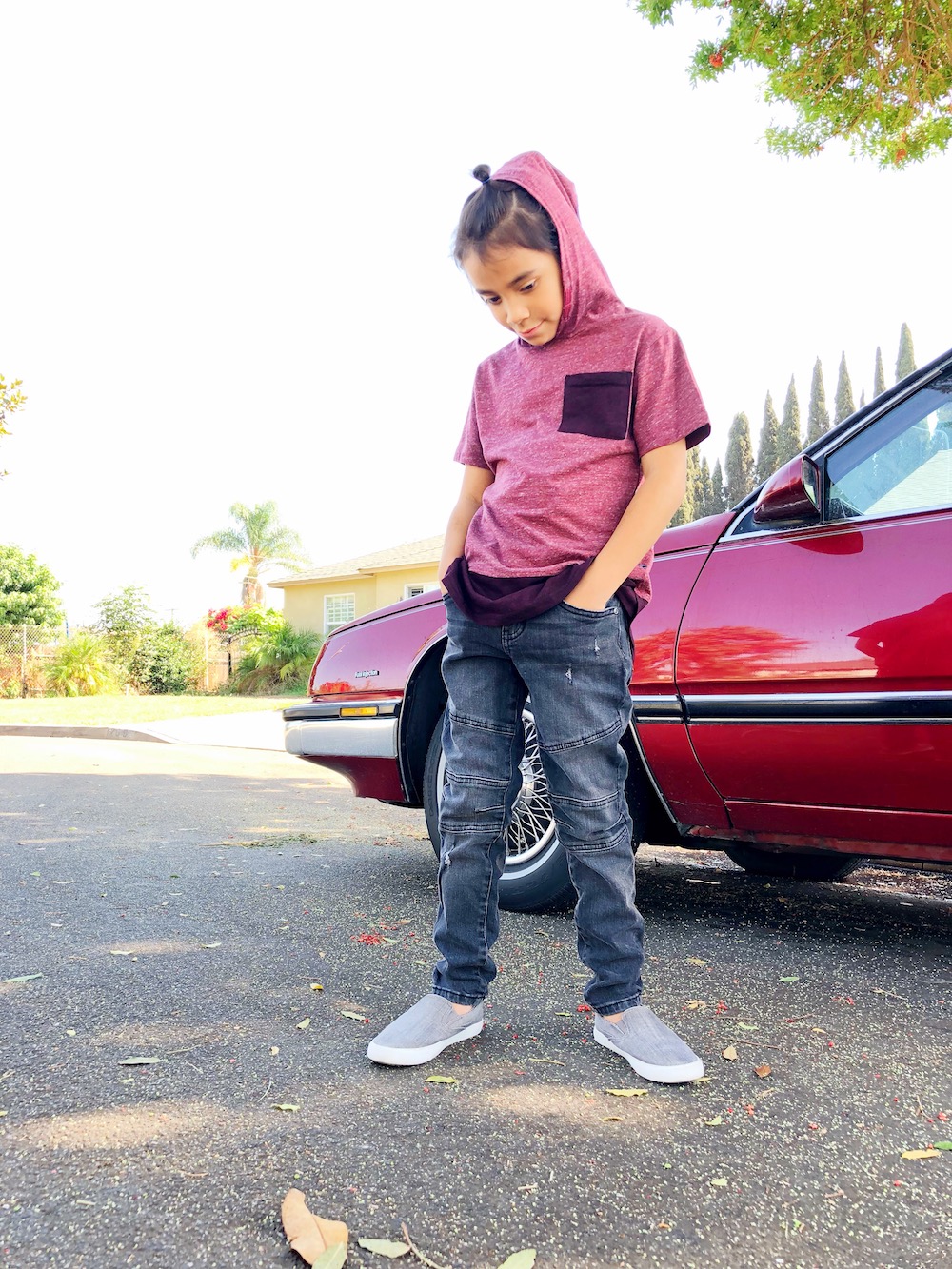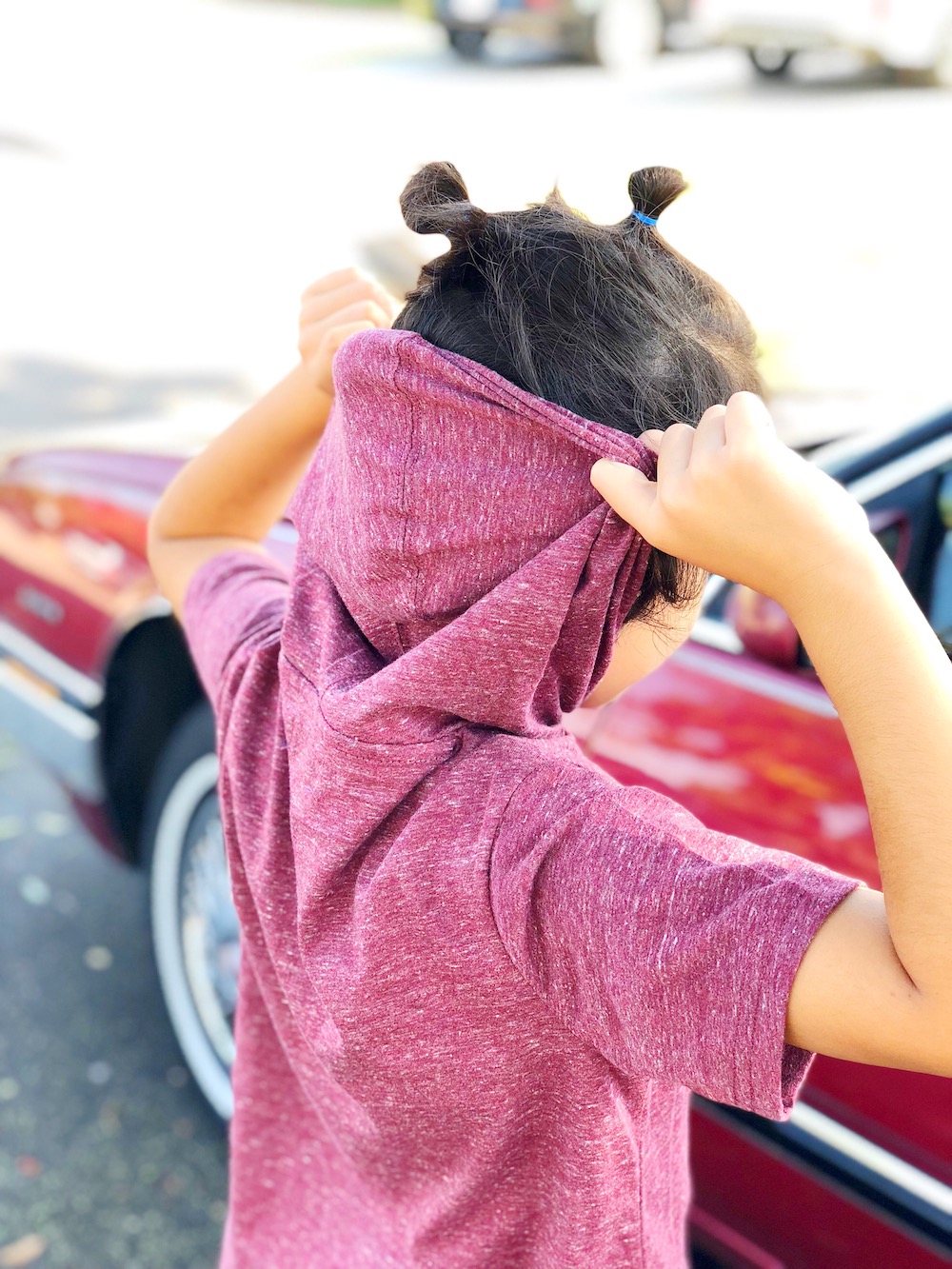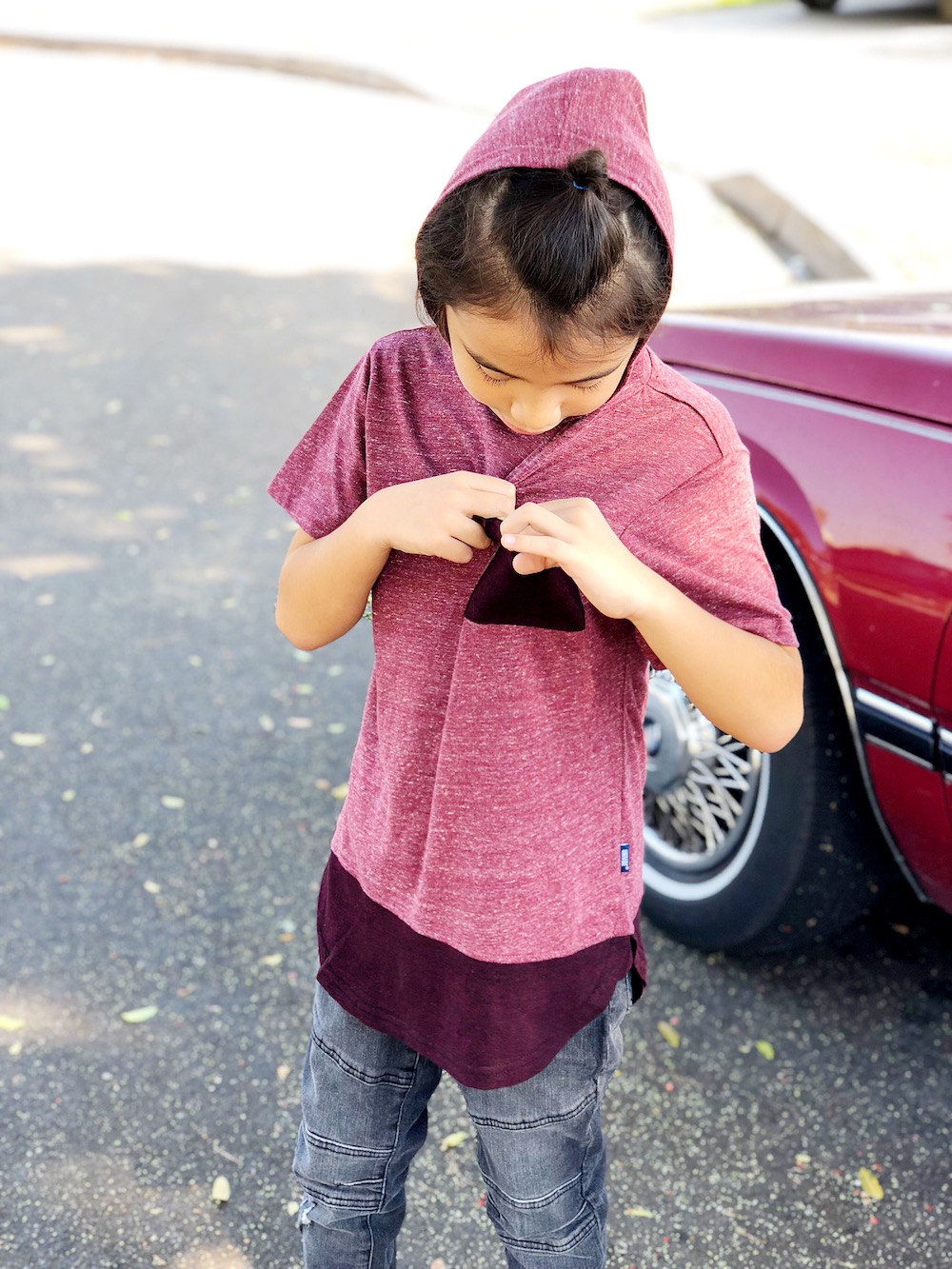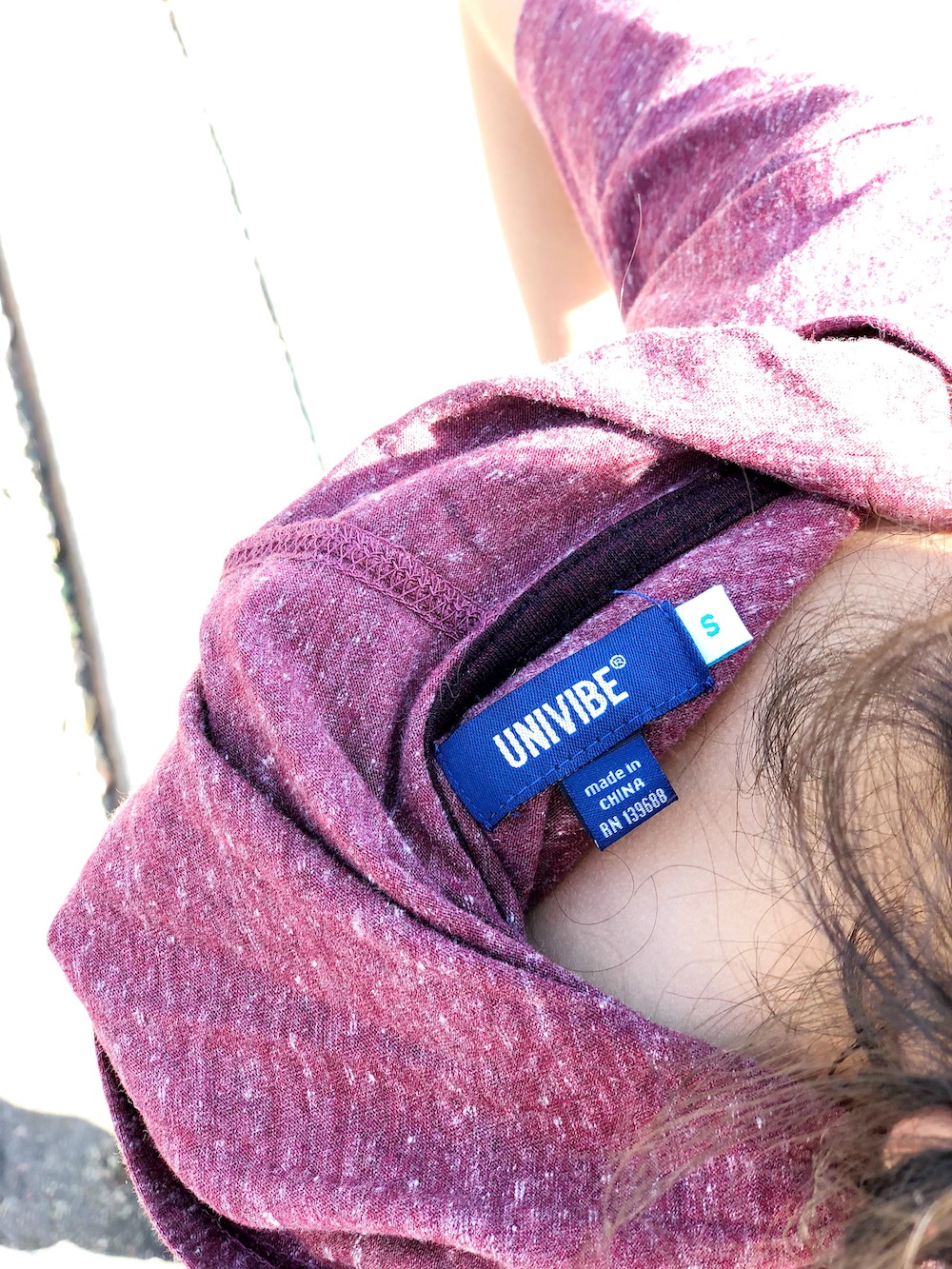 Our Boys Sporty Style for Fall Picks
Outfit 1
Levi's 505™ Regular Fit Jeans, Big Boys
Levi's Big Boys Cotton Logo T-Shirt
Jordan Big Boys Jumpman Zip-Up Jacket
Outfit 1
Epic Threads Big Boys Drawstring Jeans
Univibe Preserve Pocket Hooded T-Shirt
Epic Threads Layered-Look Hooded Denim Jacket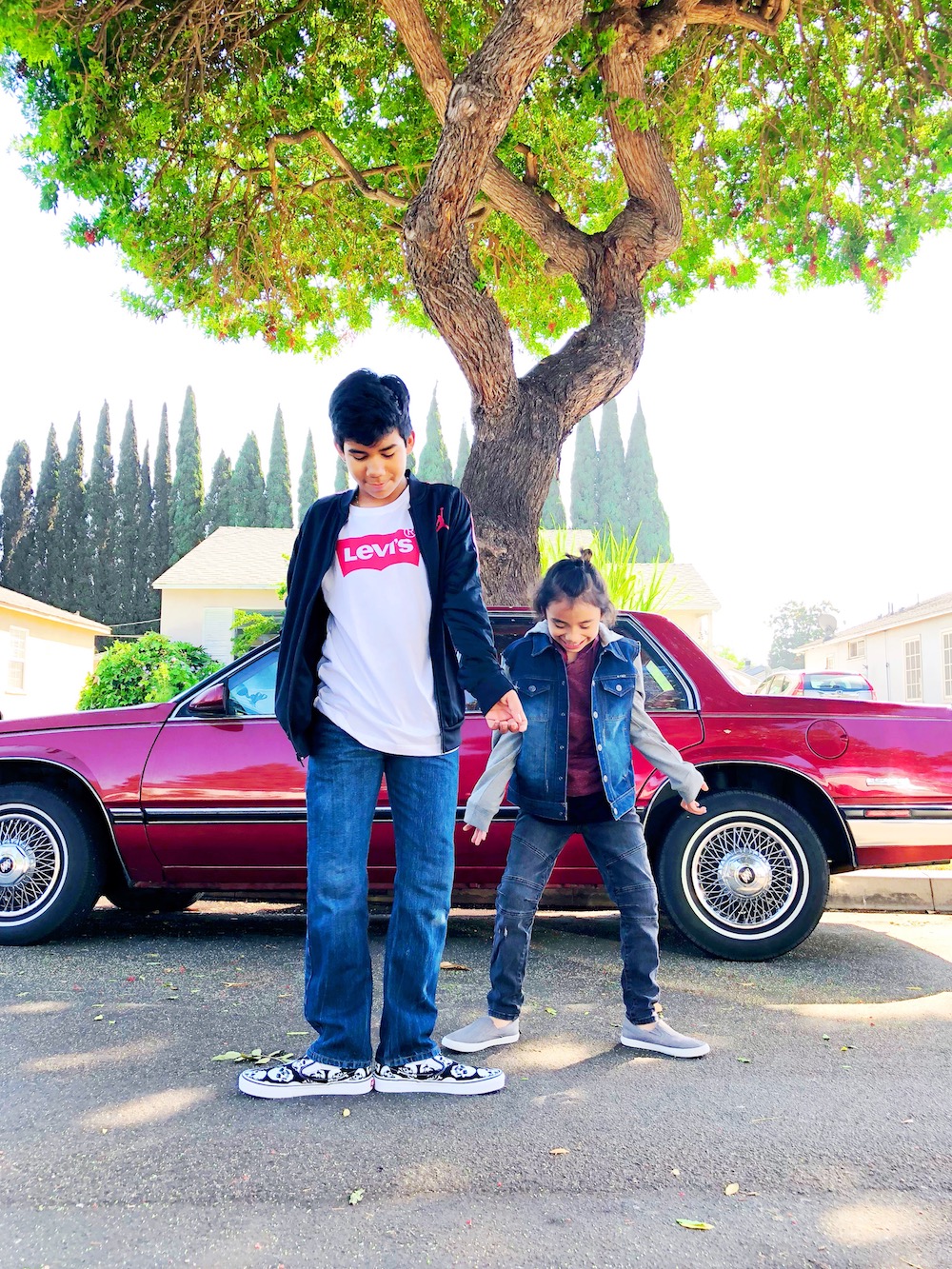 We ended up saving a ton because Macy's Backstage has some amazing deals going on, then the checkout Macy's gal added an additional 30% coupon discount so we were able to get two outfits (2 pairs of jeans, 2 t-shirts and 2 sweaters/jackets) for a super affordable price.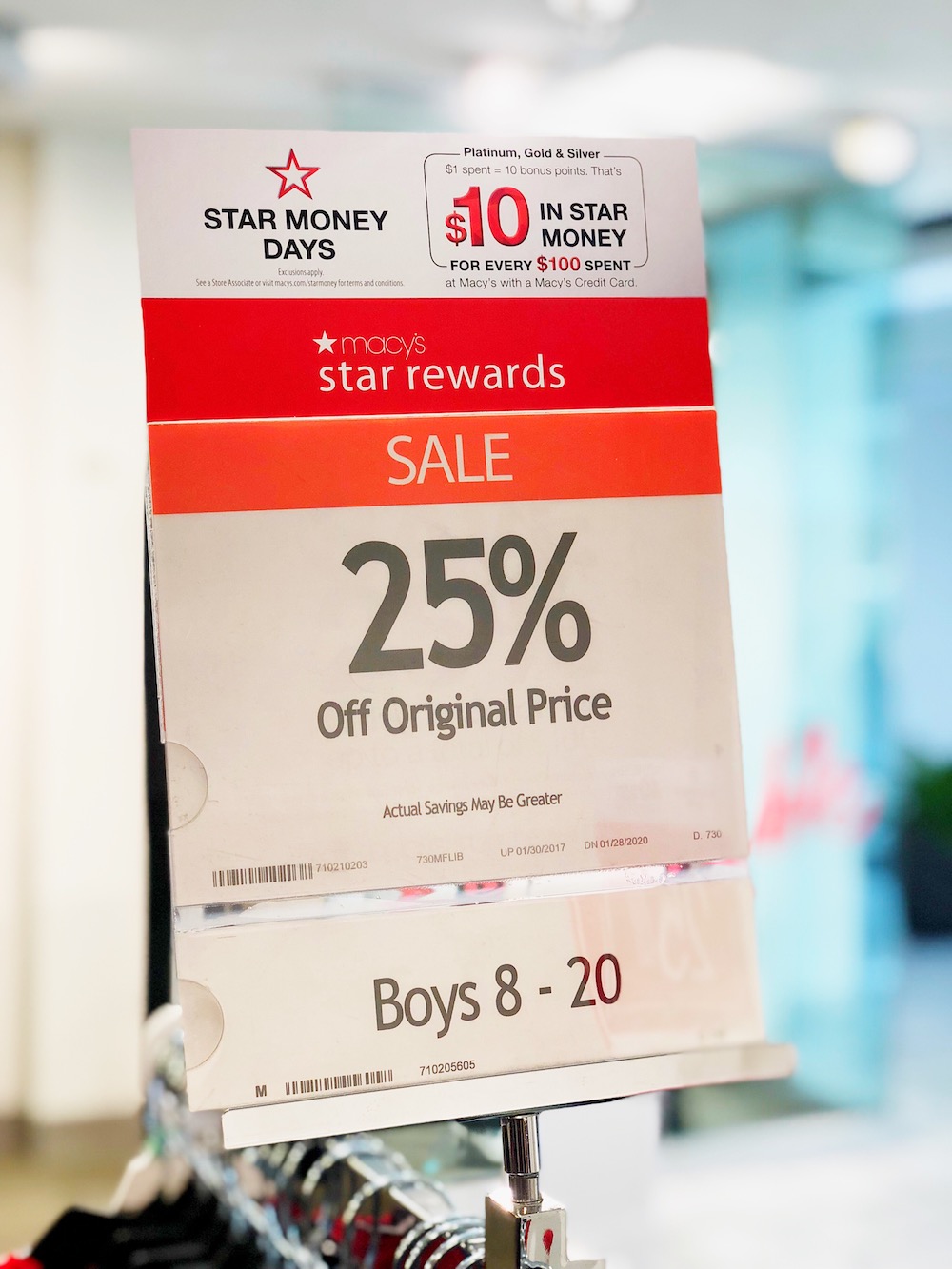 Macy's Backstage at MainPlace Mall
MAINPLACE MALL
2800 N Main St.
Santa Ana, CA 92705
(714) 547-7211
HOURS
Mon–Fri: 10am-9pm
Sat: 10am-8pm
Sun: 11am-7pm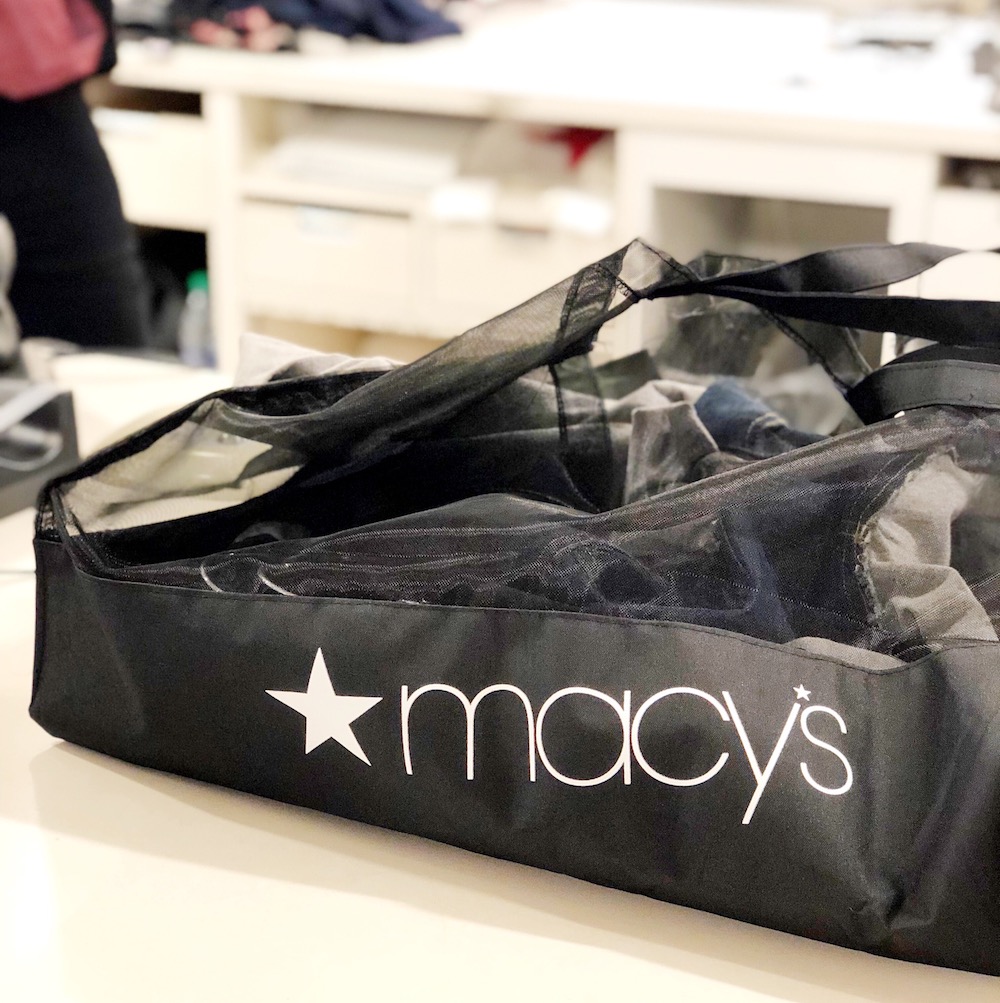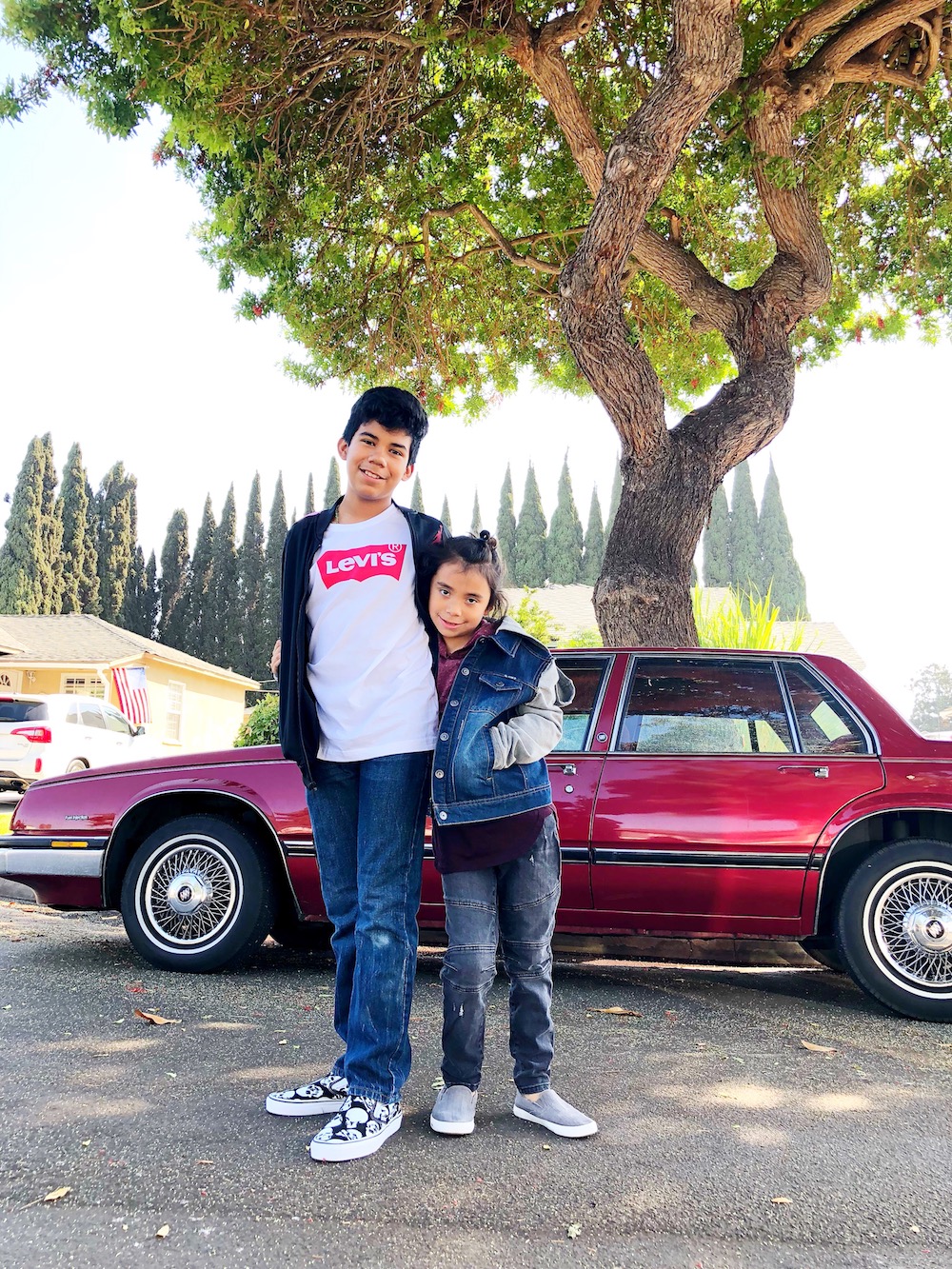 Originally published on September 25, 2018. Last Updated on October 30, 2018 by Pattie Cordova