Ten and Less shopping trip in Garden Grove
Garden Grove has a new discount store! We got the opportunity to check out Ten and Less in Garden Grove, and we can't wait to go back. Yup – we'll get there nice and early to be first in line too. LOL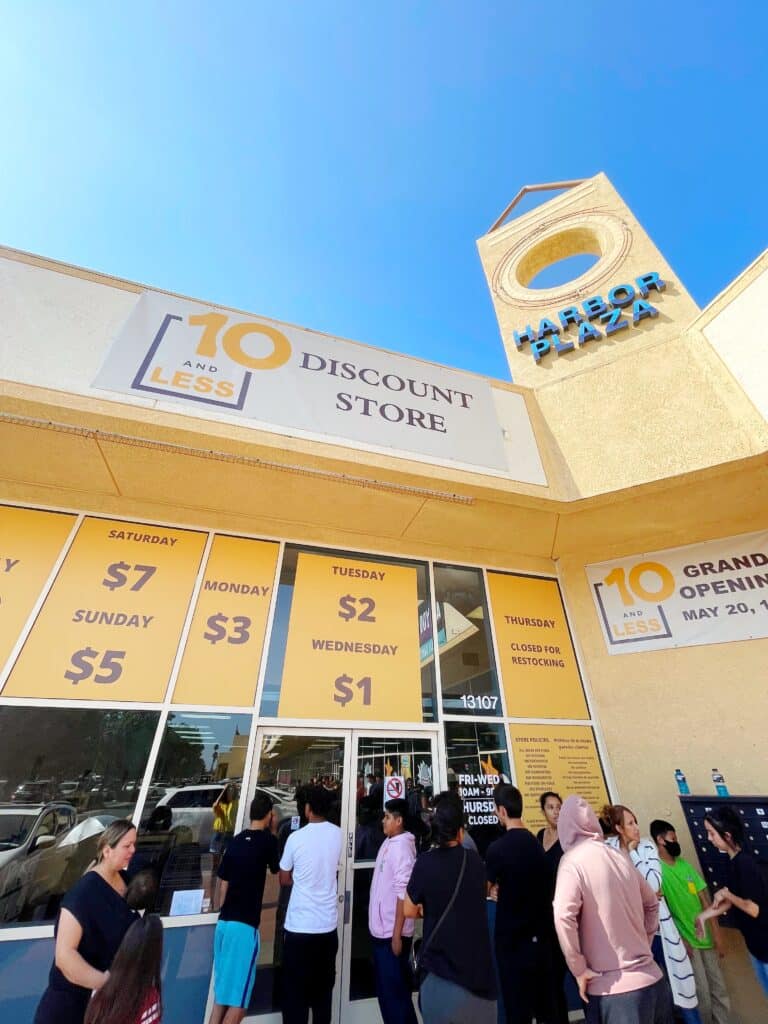 Ten and Less in Garden Grove
Ten and Less is known for offering amazing products at super cheap prices. Their shop is made up of five rows of bins with tons of merchandise inside each bin.
Bins are not separated by departments. It's fun to dig through and see what you find.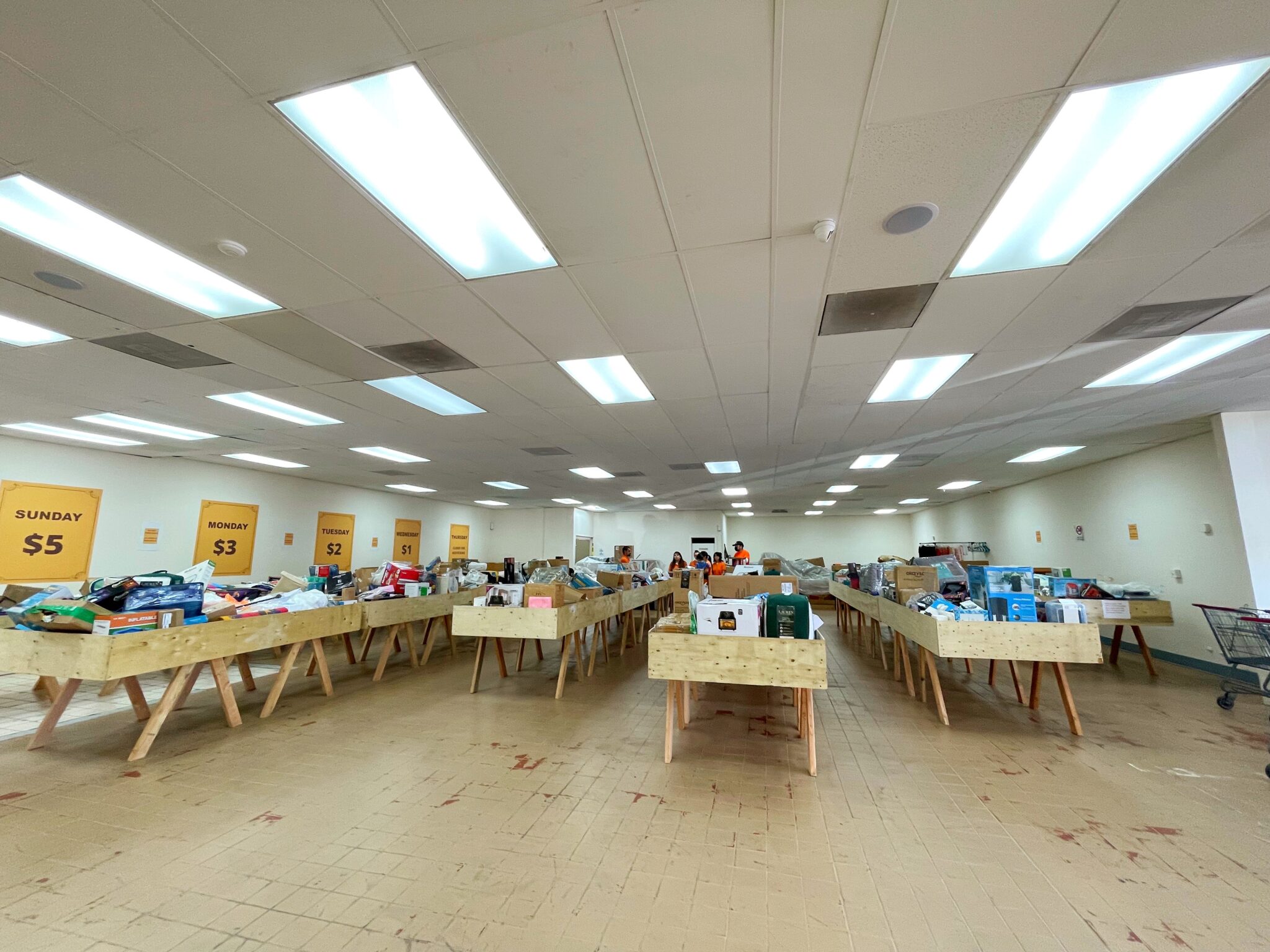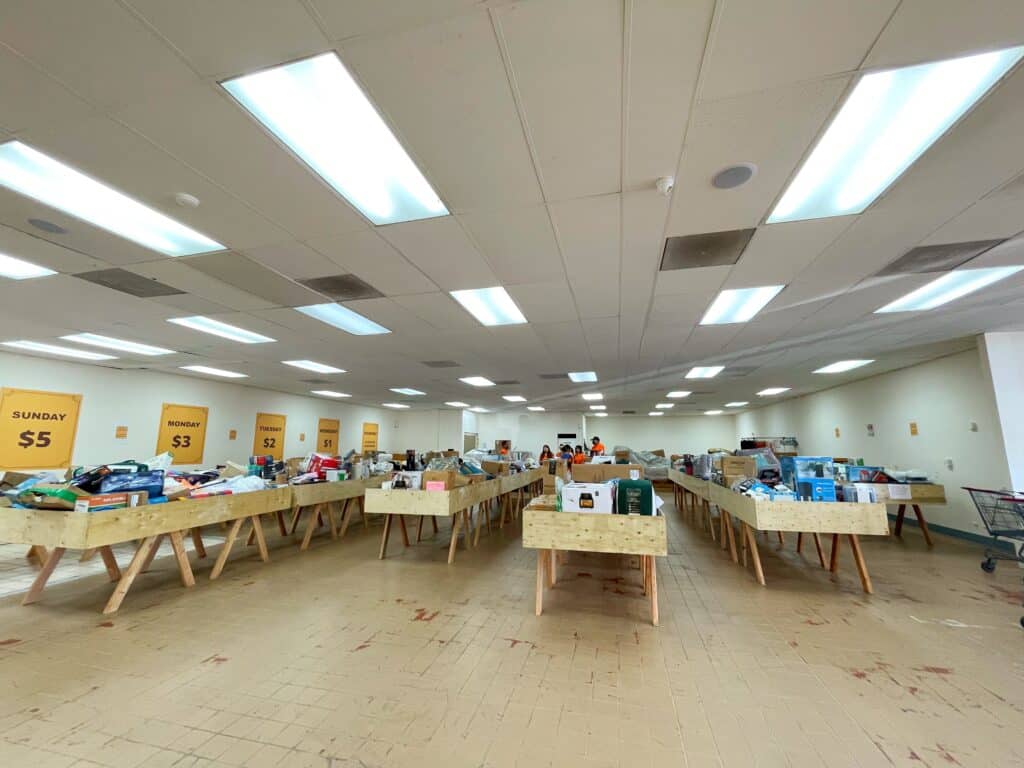 Pricing at Ten and Less
The Ten and Less pricing model looks like this:
Friday: $10
Saturday: $7
Sunday: $5
Monday: 3
Tuesday: $2
Wednesday: $1
They are closed on Thursday.
Ten and Less restocks every Thursday to get ready for their biggest crowd of the week, on Friday.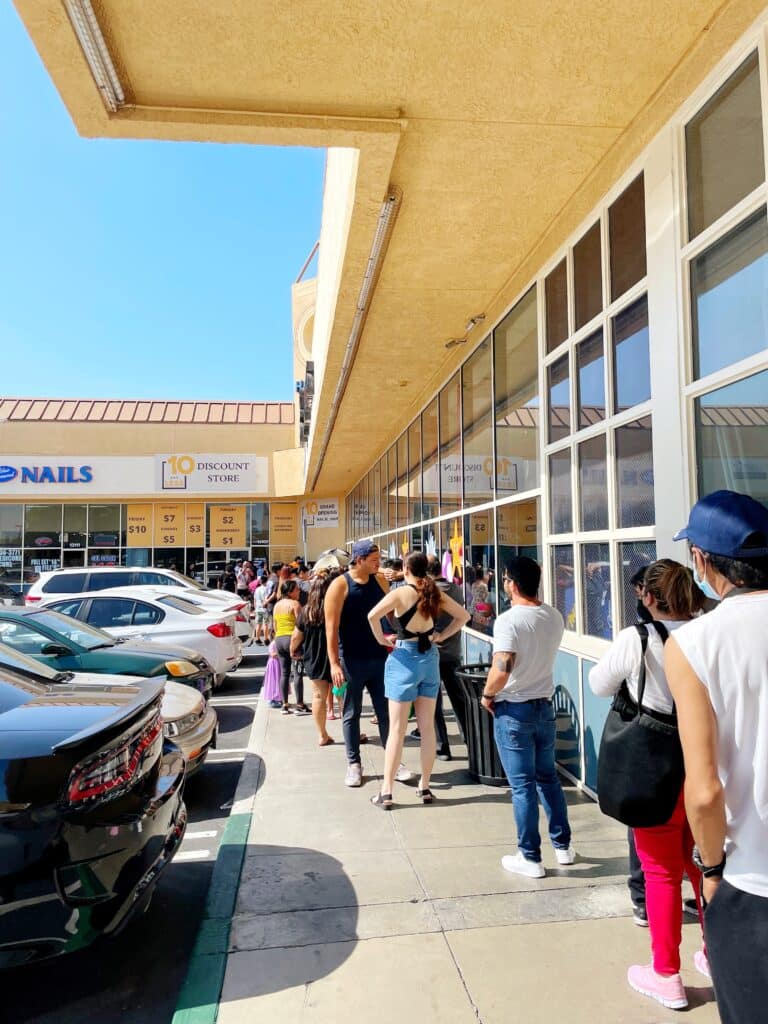 What to expect at Ten and Less
Their merchandise varies from home goods to clothing to electronics, and more! When we went, we came across Apple AirPods Pros!
If you're buying electronics, we recommend you ask a team member to open the box so you can check to see if it works. There are no refunds.
Our biggest tip is to leave young kids at home, especially if it's first thing Friday morning. The store can get really busy and you'll have a hard time balancing young kids plus all the goodies you'll find.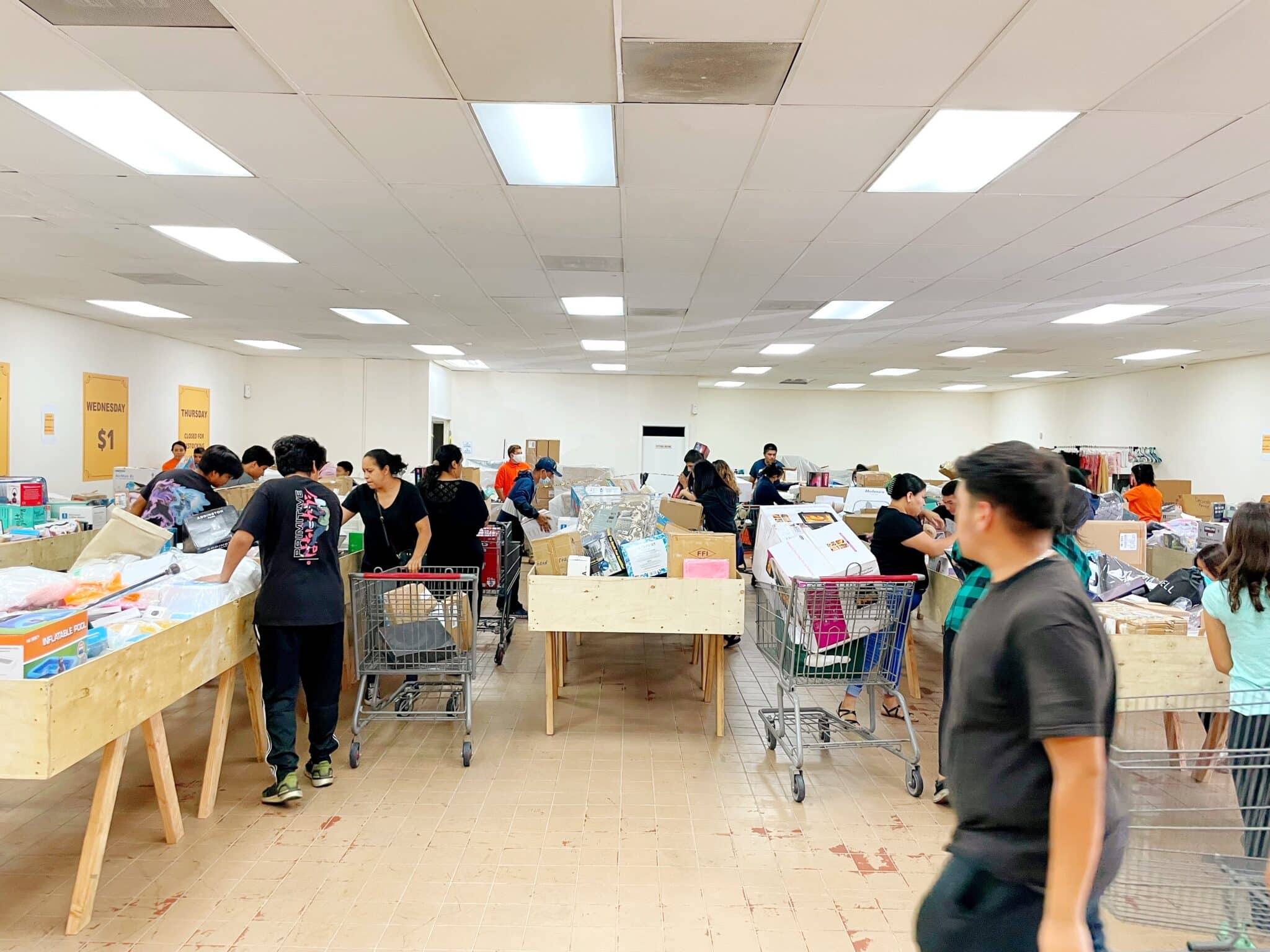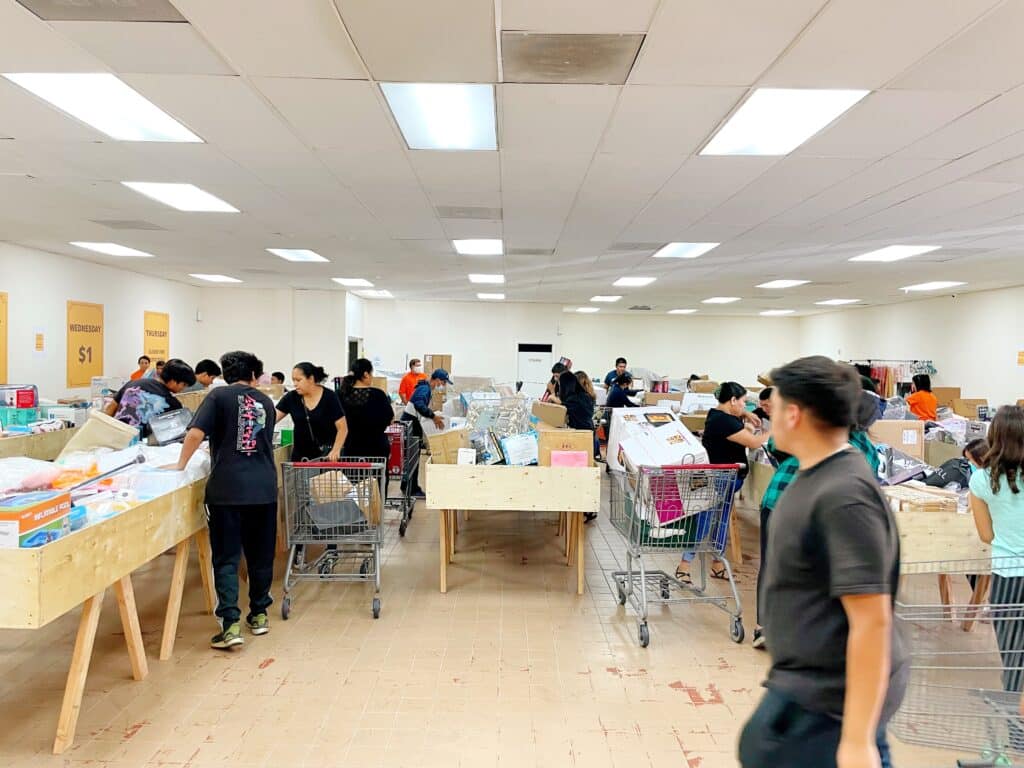 There are shopping carts at the front for you to use while you shop. Our best tip for this is to have someone go with you. They can watch the cart while you shop.
The aisles are very narrow and the shopping cart will make it hard to maneuver.
Cash and credit are accepted. However, we recommend you pay with cash or debit card if you want to save the 2.5% credit card fee.
When we went, we found that the first person in line was lined up at 6am. Yup – the deals are that good.
Inventory is broken up as: 20% returns, 80% new, deadstock and overstock items.
TEN AND LESS
13107 Harbor Blvd, Garden Grove, CA 92843
10:00am – 9:00pm
This store is cool to visit – and super close to Great Wolf if you're visiting from outside Orange County!
Originally published on July 21, 2022. Last Updated on July 21, 2022 by Pattie Cordova