Orange County
Monster Jam shows 2021 dates and what to expect at the Pit Party
Monster trucks, loud noises, and cotton candy? Sign us up. The familia and I have experienced the Monster Jam Pit Party before the show more than once and we love it. Monster Jam is annual competition of monster trucks. We have five boys, so trucks and loud noises just come as part of the package. Surprisingly, my daughter was the one jumping and screaming the most. Monster Jam is crazy loud fun. If you don't lose your voice the following day, you didn't do Monster Jam right.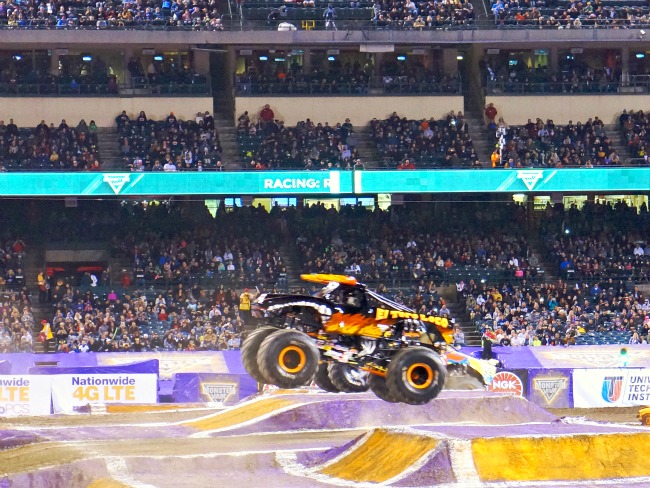 Part of Monster Jam is tailgating. Plenty of familias come annually to this event and have mastered their tailgating game. People arrive 4 hours before event to barbecue and just chill before all the craziness. We did carne asada like true Mexicans and hot dogs. Kids bring their bikes, scooters, and balls. Plenty of room for them to play football or soccer. Any leftovers? You are allowed to take food and sealed drinks inside Angel Stadium.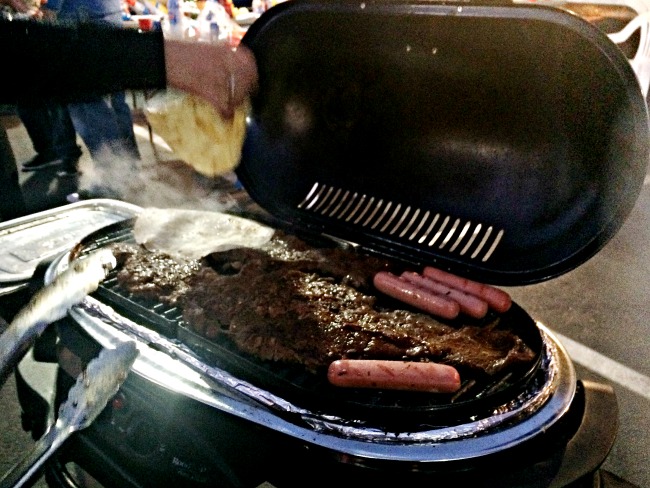 While you are tailgating, take the kids to experience the Monster Jam Pit Party. The Monster Jam Pit Party is a pre-show event that gets you up close to the trucks and drivers. Grave Digger, Ice Cream Man, Max-D, and El Toro Loco to name a few were there that day. The lines get long, but they go by fast to get autographs and pictures with drivers. I loved the kids faces when they got an upclose look at how big the trucks are. I may have tried to climb on the tire. The Monster Jam Pit Party does require an extra ticket, but it is well worth it for the kids. Make sure to bring something for the drivers to sign on.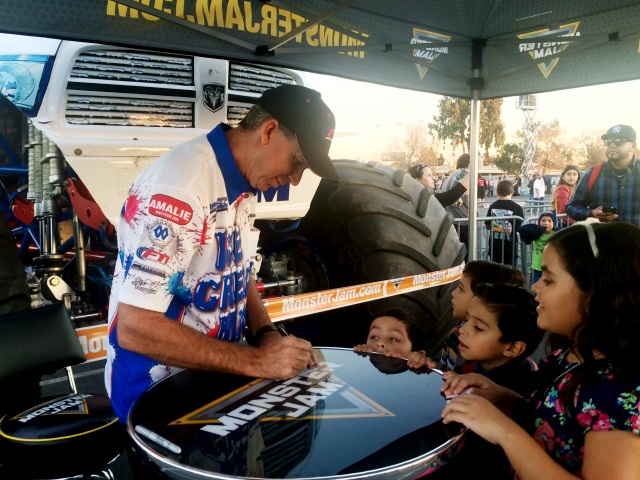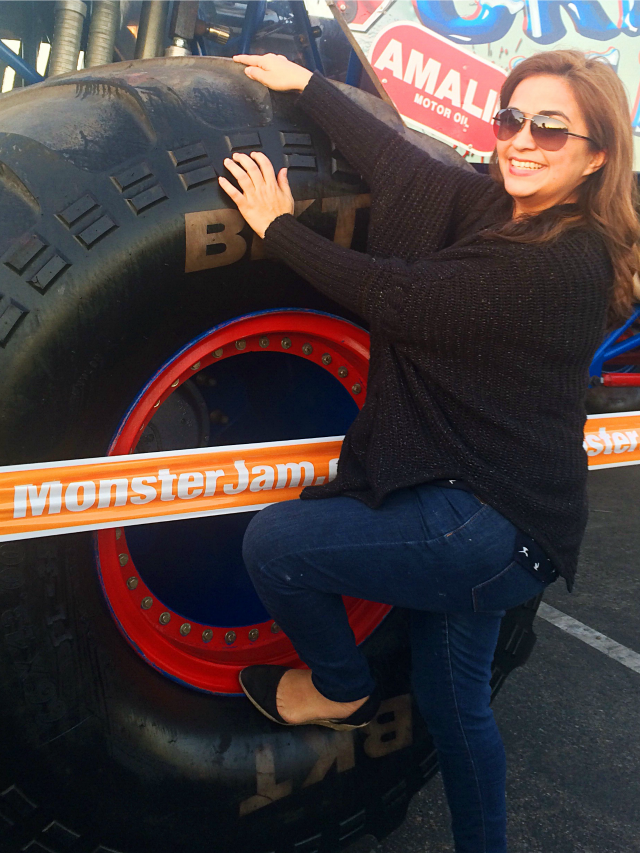 Once Monster Jam starts, the engine revving is non-stop. Make sure to bring ear plugs or earmuffs for the kids. I found that they enjoy it better with the sound muffled. Since Monster Jam is a competition there are races, stunt competition and freestyle. After each event the crowd's pick is decided by a Cheer-o-Meter. The audience participation is part the fun of Monster Jam. Freestyle was the craziest and funnest part of Monster Jam. Every truck is given a set time to do stunts. Some trucks took the safe route of jumps and spins while others took the dare. They used the huge ramp to do 360 flips. It was awesome!! Most were not able to land the flip, but Max-D did. The crowd went wild when he flipped and landed it. Earning him the win for the night.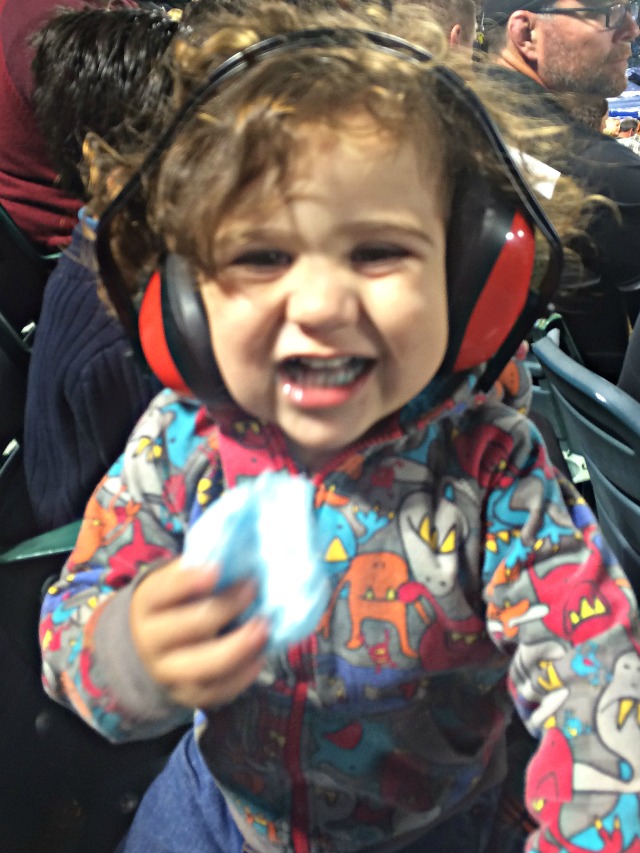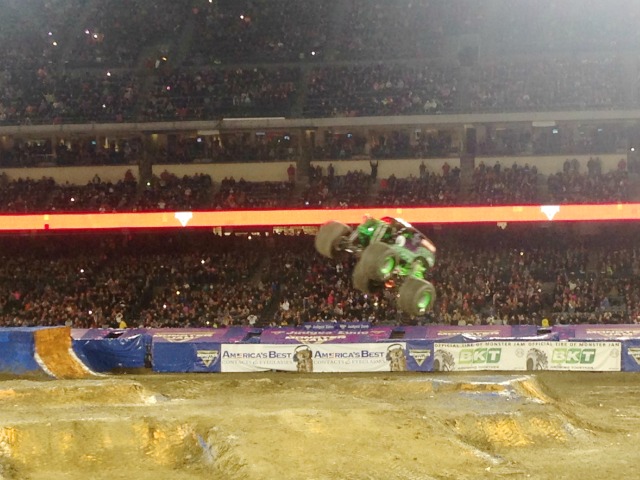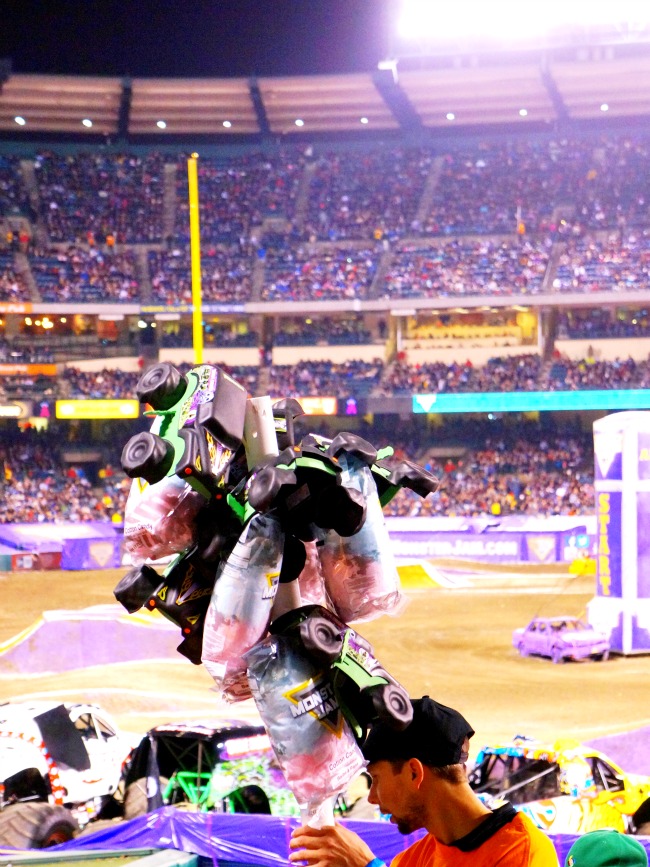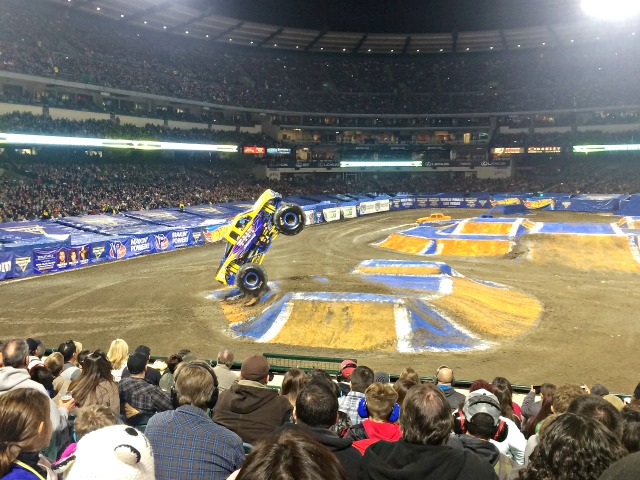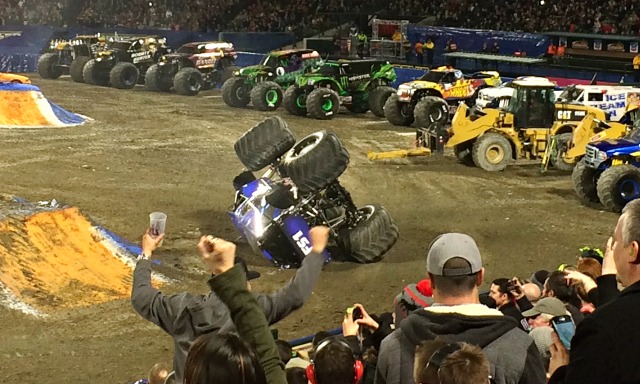 Watch: Monster Jam Video
Monster Jam Schedule in Anaheim
Angel Stadium of Anaheim
2000 Gene Autry Way, Anaheim, CA 92806
NONE
Monster Jam Schedule in Los Angeles
STAPLES Center
1111 S. Figueroa St., Los Angeles, CA 90015
Jul 23 -25, 2021
Monster Jam Pit Party
In 2018, the Monster Jam Pit Party Early Access Pass was introduced for stadium events only and available for purchase with an event ticket. for Saturday Pit Parties. The upgraded pass provides early entry in to the Pit Party from 1:30 – 2:30 p.m. and the opportunity to get up close and personal to the Monster Jam trucks and drivers. It also will serve as a regular Pit Party pass from 2:30 – 5:30 p.m. with the general public. Monster Jam drivers are only in the Pit Party signing autographs until 5 p.m.
Tickets
Prices start from $35 for Adults; Kids (age 2-12) tickets are only $10 (for select seating). Visit Goldstar for discounted tickets.
Pit Passes are available for $10 online at http://www.ticketmaster.com or by phone at 800-745-3000. Same day event ticket along with Pit Pass required for entry.