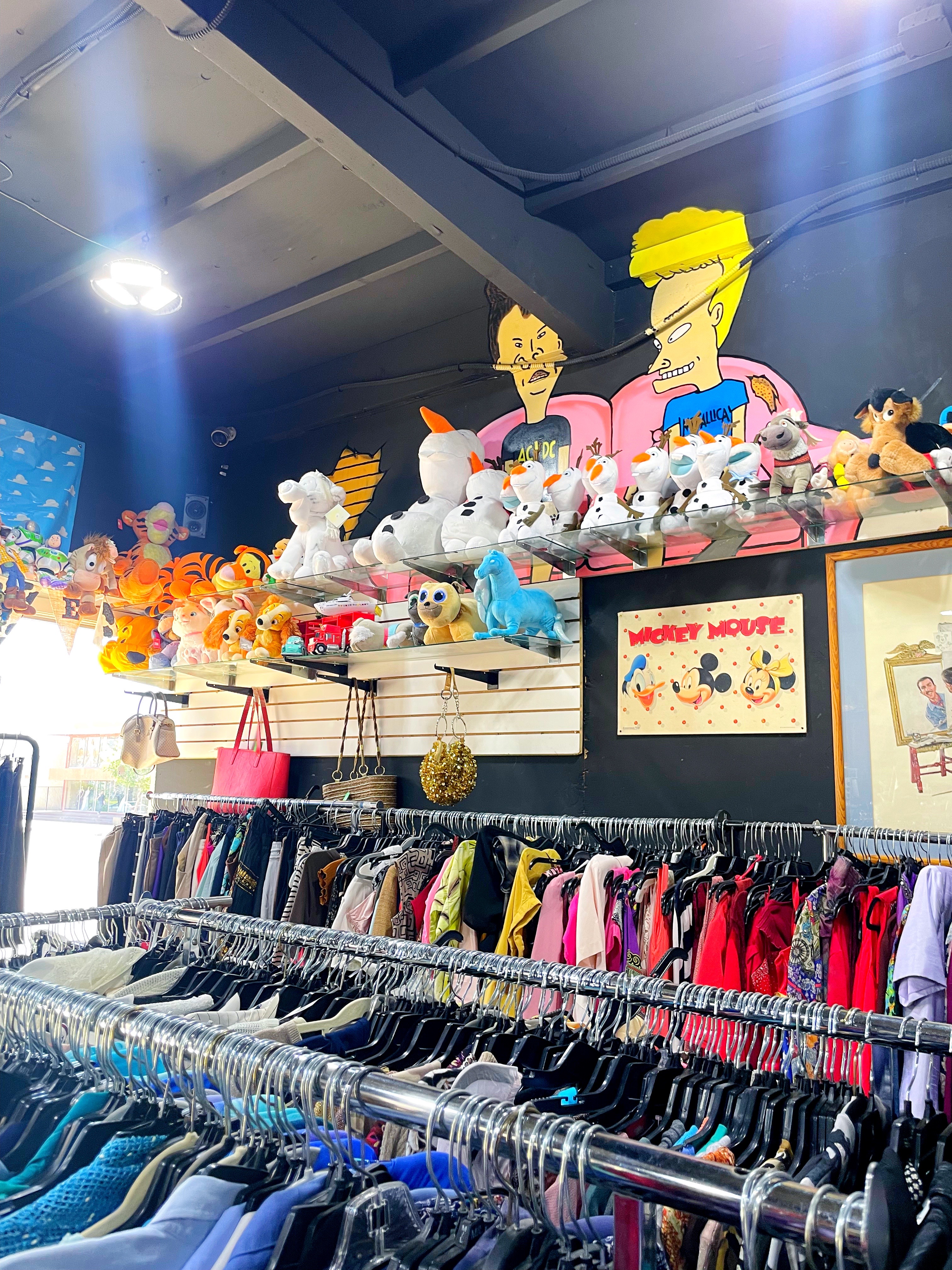 Shopping at Thriftyland 101 in Anaheim
We checked out this cool new thrift shop in Anaheim called Thriftyland 101. Located near Disneyland, Thriftyland 101 is thrift store has a bunch of new and vintage items, many of them featuring our favorite Disney characters!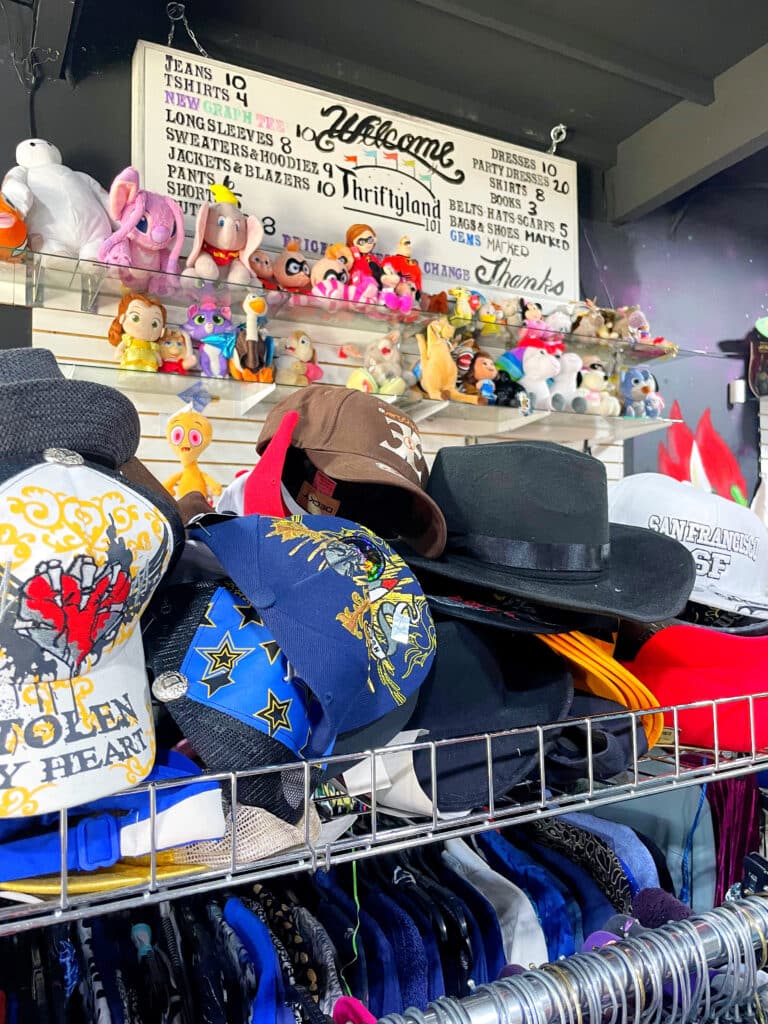 Thriftyland101 is known for its Disney merchandise, including it's many graphic Disney t-shirts. Some are new, some are upcycled, and some are vintage.
Amongst the rows of Disney t-shirts, we also found some featuring vintage tv characters like Power Rangers and Looney Toones.
Our favorite find though? The Lisa Frank tie dye t-shirt with a cute puppy in the front! We can't wait to wear it. Plus, it was only $10!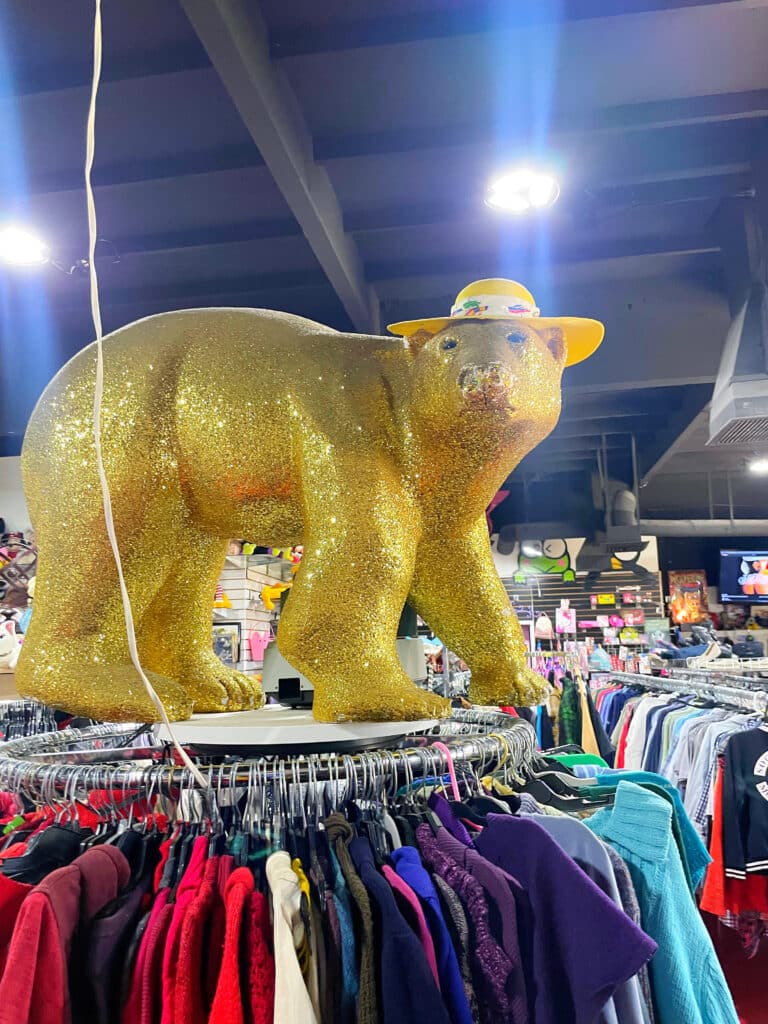 Thriftyland101 has a ton of clothing and along the wall you'll find vintage plushies, Loungefly backpacks, vintage Star Wars toys, home decor and board games.
There are special collectible toys in their display case as well. Just as someone behind the counter for help. We scored a Star Wars Wampa figurine for $30.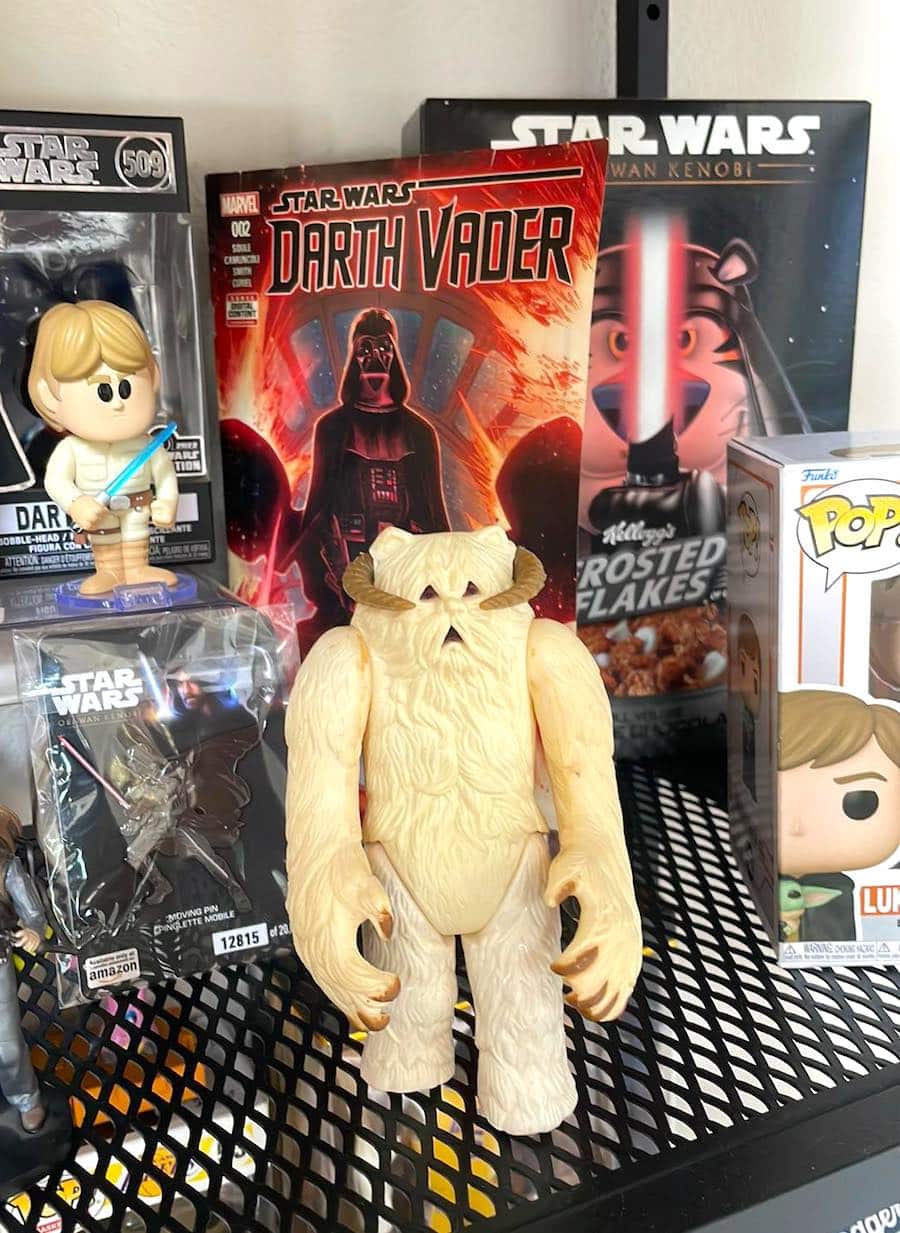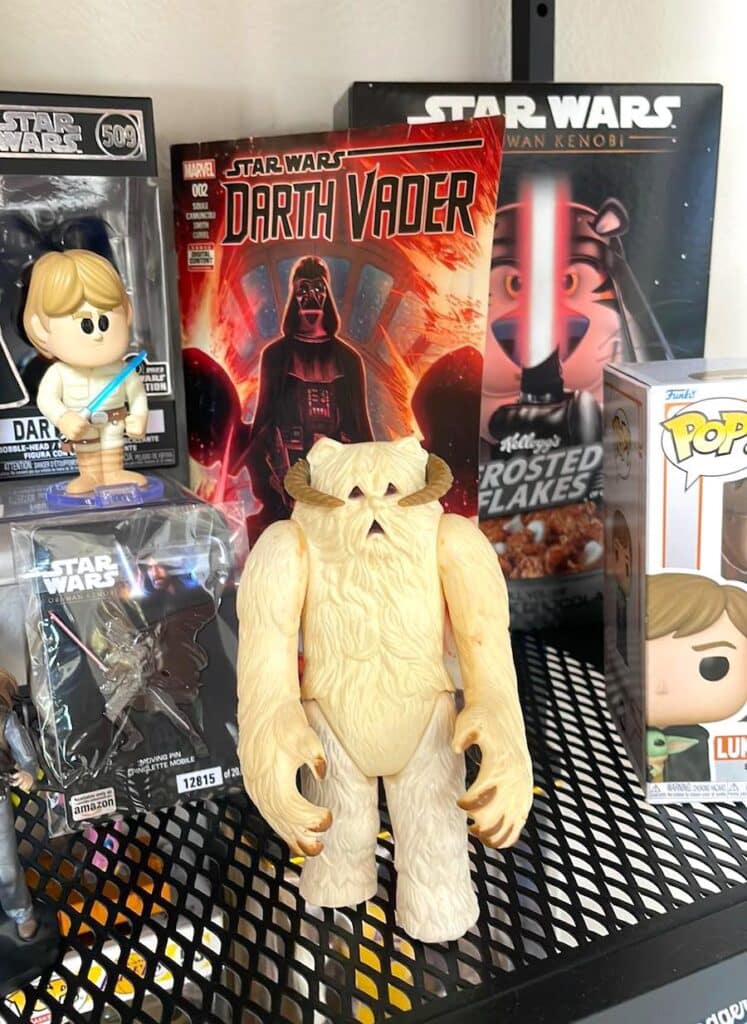 If you like vinyl records, you can find them against the wall in no particular order. We went through their collection and found a lot of Broadway records as well as some Doris Day and Frank Sinatra.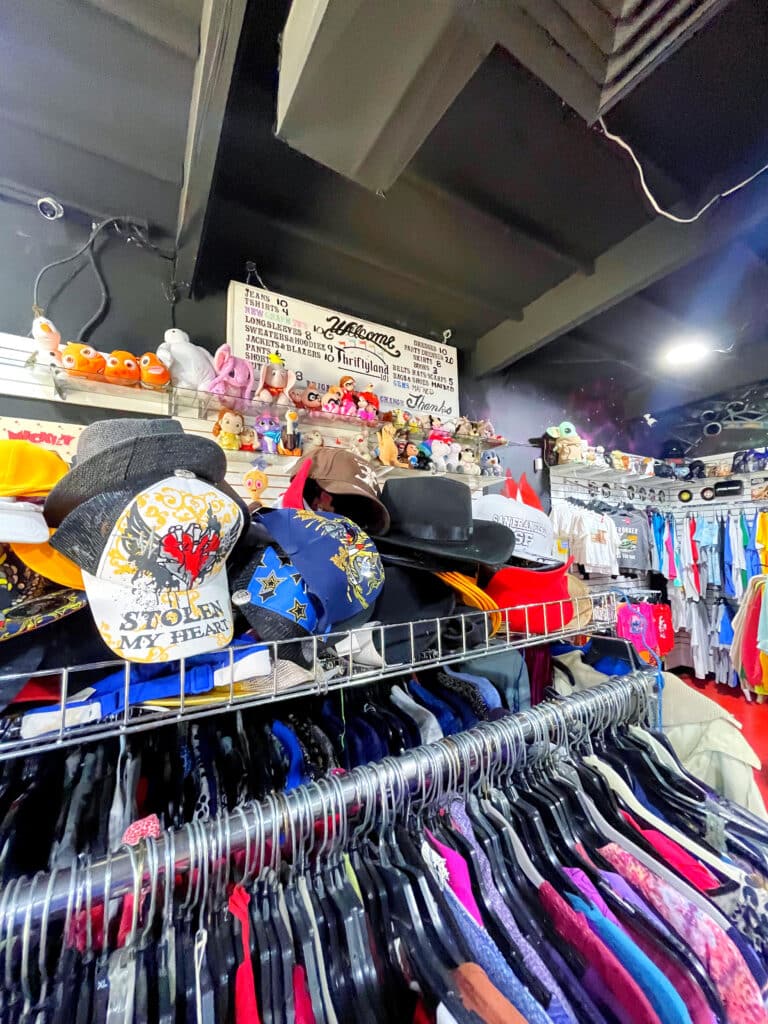 The entire store is just surprise after surprise. Take your time going through their inventory because you might miss a treasure.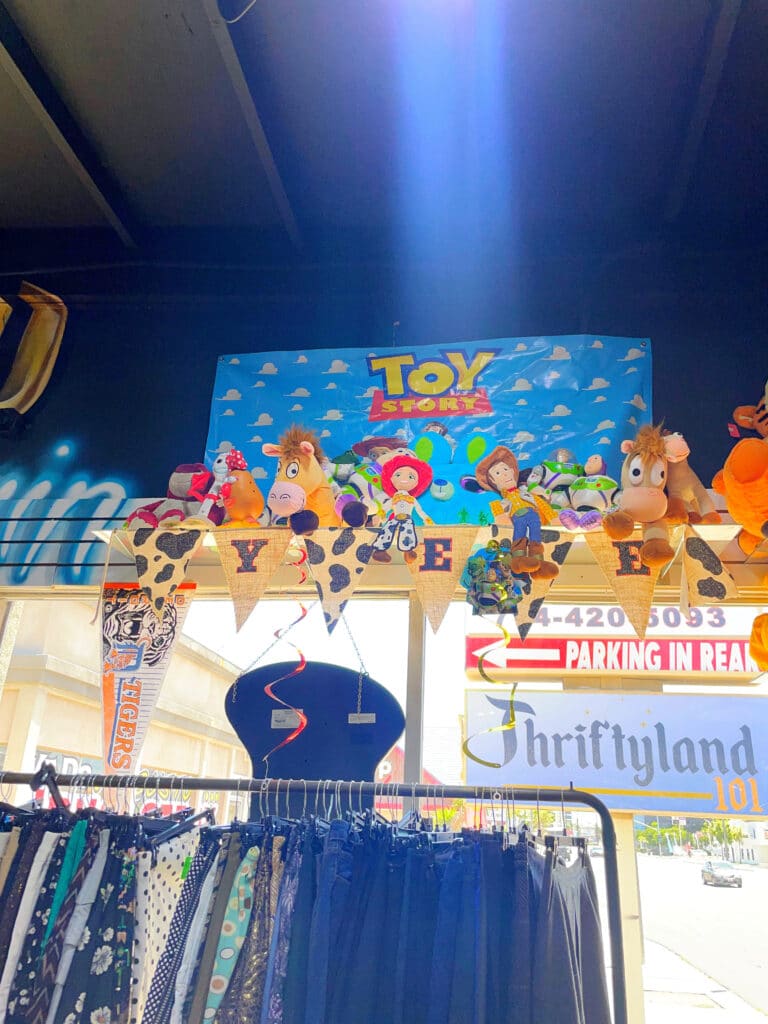 Thriftyland 101 thrift store
Address
842 N. Euclid St., Anaheim, CA 92801
Park behind the store and follow the signs to Thriftyland101.
Hours
Sunday-Thursday: 11:00am – 8:00pm
Friday-Saturday: 11:00am – 9:00pm
Find Thriftyland101 on Instagram: http://instagram.com/thriftyland101
Check out our Instagram reel (we're @LivingMiVidaLoca on Instagram):
Looking for more fun things to do near Disneyland? Check out our list of things to do in Anaheim besides Disneyland!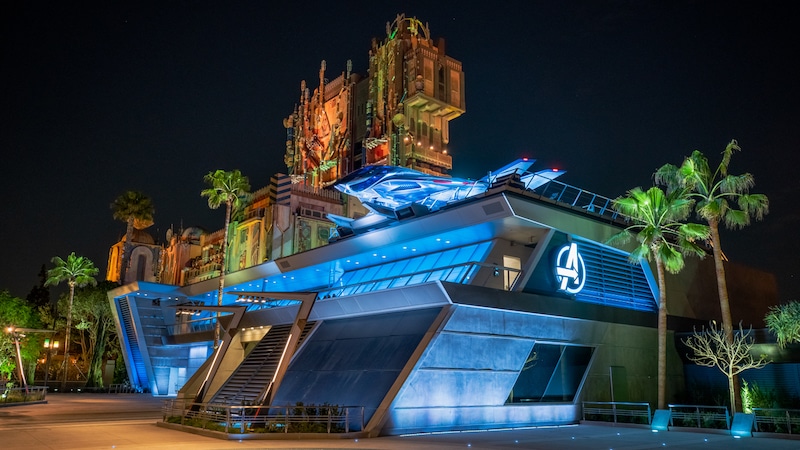 Originally published on July 6, 2022. Last Updated on March 3, 2023 by Pattie Cordova