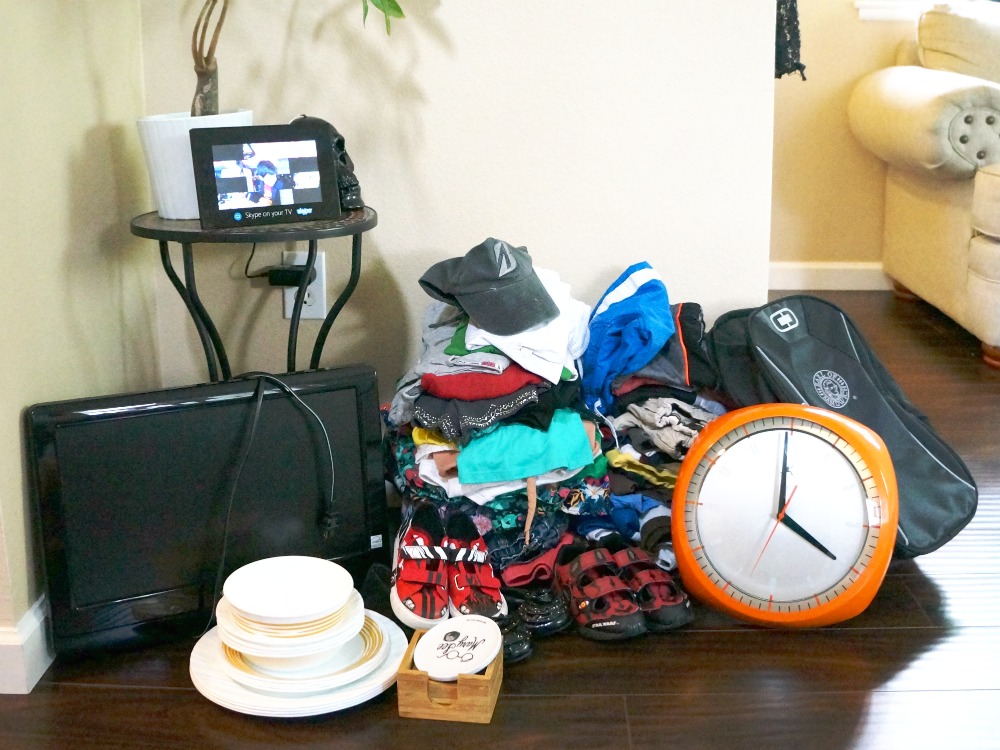 Family
Donation pick up in Orange County and other places to donate
Remember at the beginning of the pandemic when we were all home and started cleaning and getting piles of stuff together we didn't need? This list of donation pick up in Orange County and other places to donate was born from that task.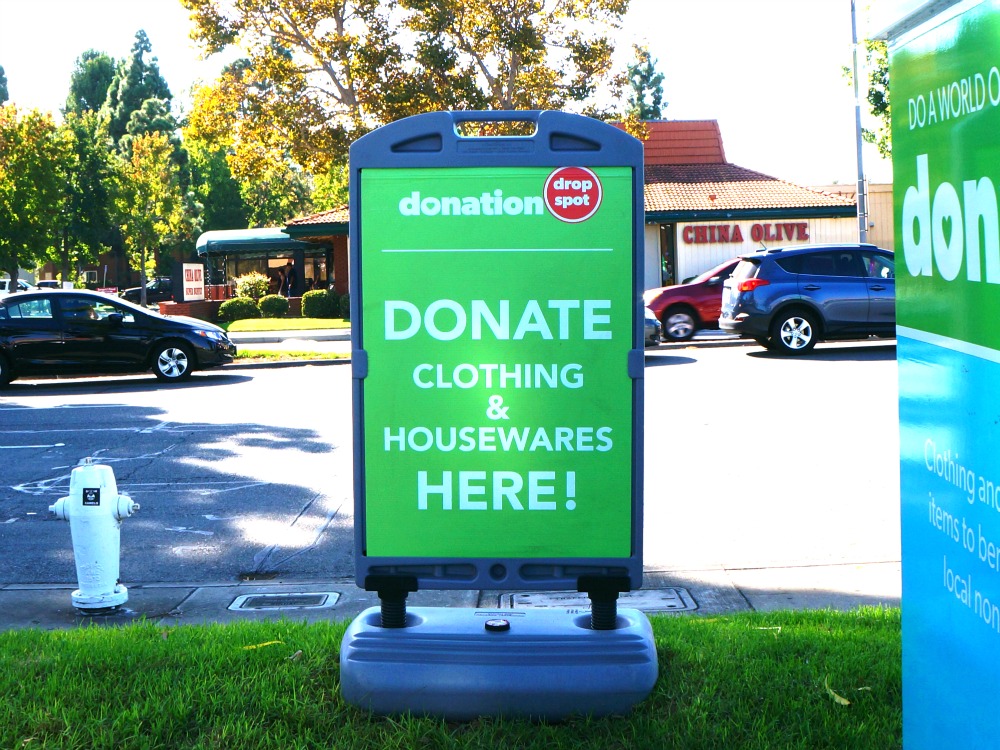 I clearly remember calling everywhere to see where I could donate all the stuff I was purging while being home and nothing was open. Now that we're opening back up again, we'll be heading out to donate our clothing, housewares, furniture, even cars!
Thankfully many places are now open for you to donate your items and we have chosen places that specialize in certain items such as clothes, furniture and cars. Some will even come by and pick up your donations at home.
We have a personal connection to all of these organizations since our family and friends have donated to all of these causes. We also know they all do so much for the community of Orange County.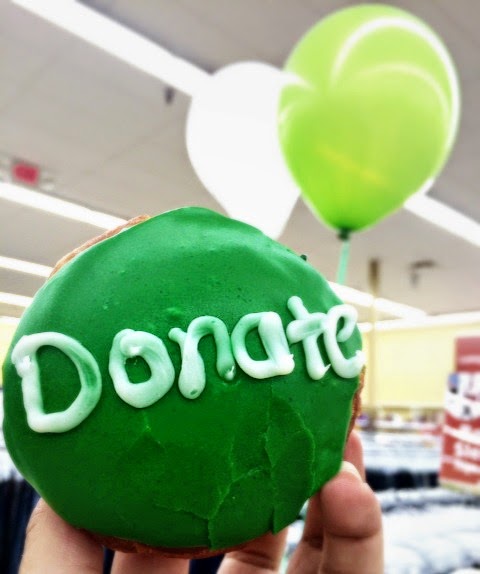 For ease of use, this list of places to donate in Orange County is organized by type of donation. Take a look and let us know if we missed one of your favorite non-profits that takes donations! Email ([email protected]) or message us on Facebook.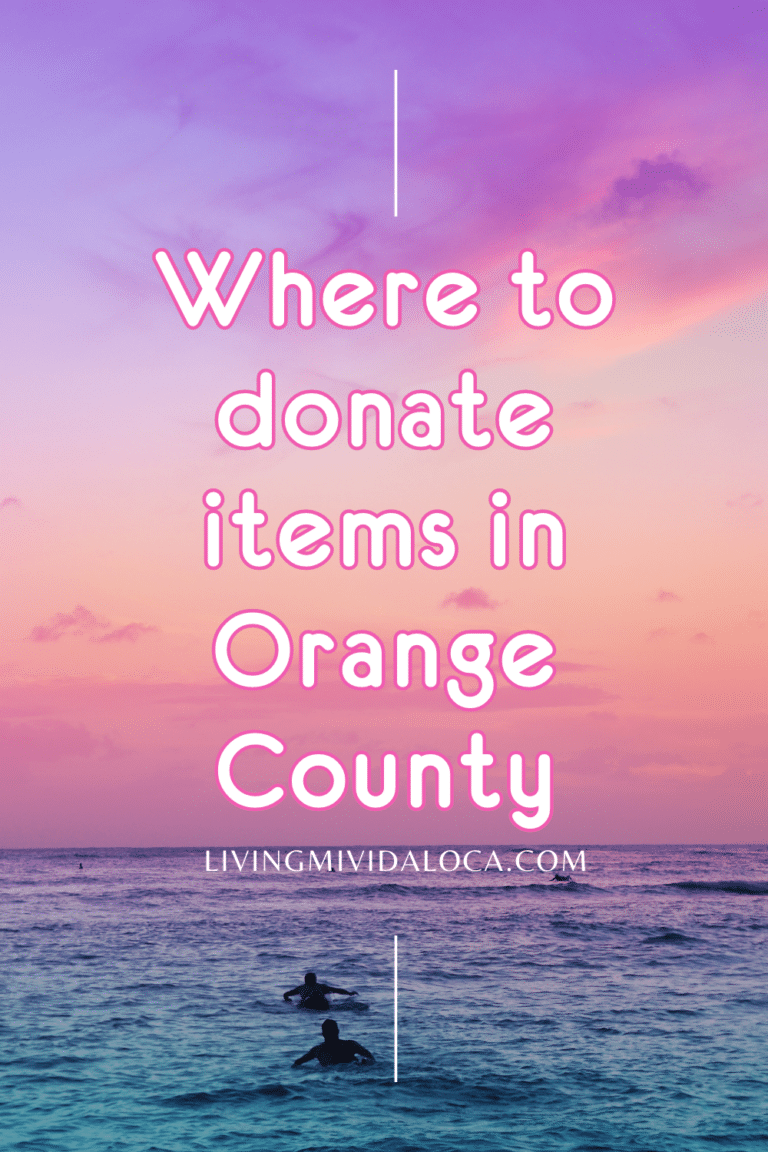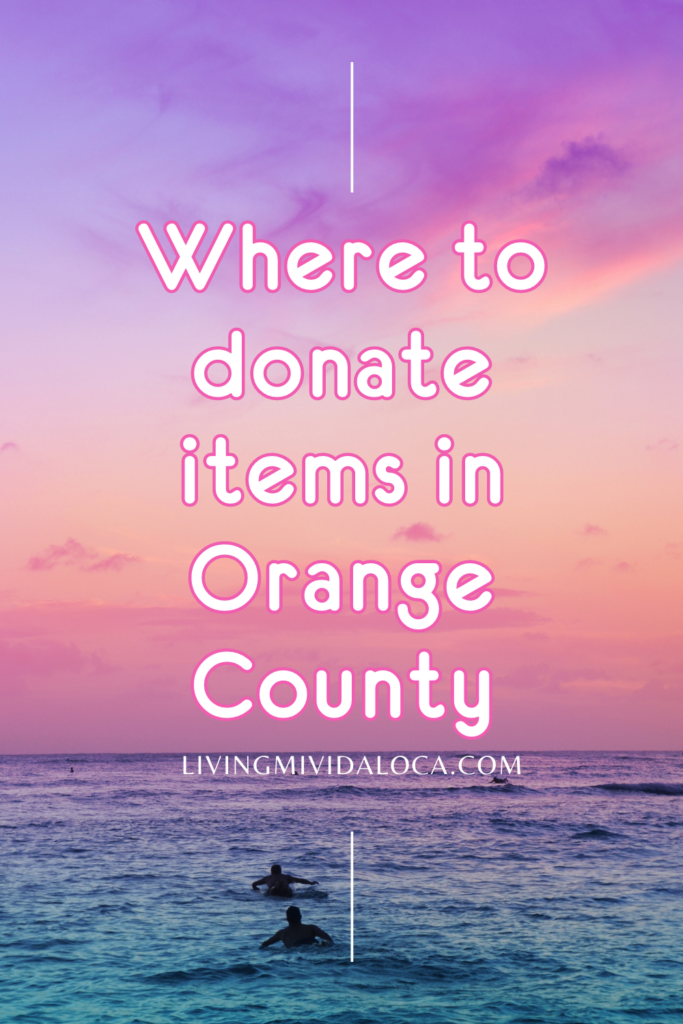 Where to take donations in Orange County
Donate clothes in Orange County
We love donating clothes to this organization, especially formal dresses and business attire because we know they donate it to girls that don't have dresses for prom and for individuals needing an interview outfit when looking for a job. You can also donate any clothes here and they will resell the rest in their thrift store, Deja New. All the funds taken from their thrift store go back to help with job training and more programs to help those looking for work.
Donation Center is open for contactless donation drop-off
Tuesday to Friday from 9am to 3pm
2nd and 4th Saturday from 8am to 12pm
Furniture donation in Orange County
There are two locations where you can drop off furniture, one in Santa Ana and one in Anaheim. We love this nonprofit because they use their funds to help low income families become homeowners through Habitat for Humanity homes.
Vehicle donation in Orange County
Last year, my father had to get rid of his work truck and hardly anyone would move it because it was too big and would need a tow truck, a flat bed, etc. We heard all of the reasons why my father couldn't donate his truck. This company made it so easy to arrange a pick up and the entire process was super easy. We even received some travel discounts for donating the truck and our tax receipt was emailed to us which was so convenient.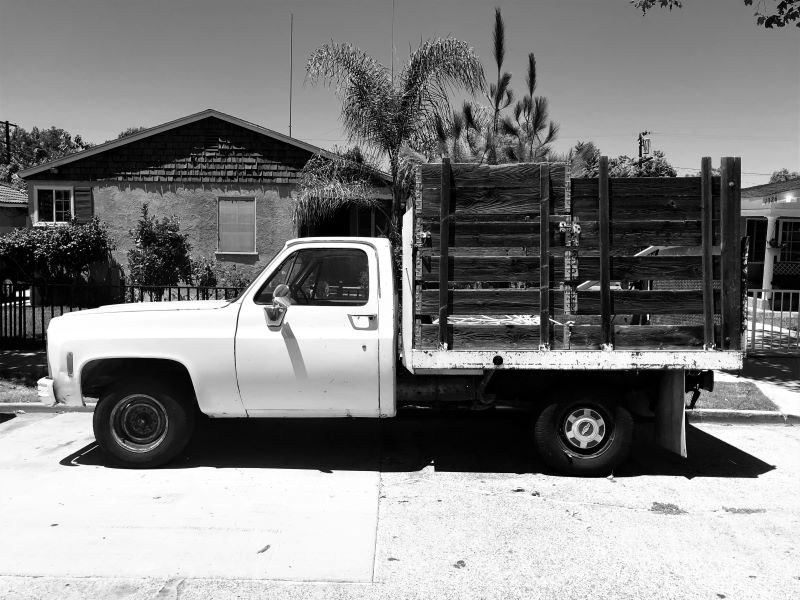 This organization helps build youth through education and mentorship and their customer service is wonderful.
You can drop off your donated vehicle at the Village Of Hope location in Tustin and they will provide you with the necessary paperwork to claim your tax deduction. A portion of the proceeds helps them fund their different programs.
Donate household items
We love this nonprofit because they take urgent basic needs. If you have a ton of hotel shampoos and conditioners, they will take them here since many of their residents need this to live in their temporary shelter. They also have a health clinic and dental clinic for uninsured individuals. They are doing great things here to help our community.
Donate various items
Goodwill, Various Locations
In my past experience, I have found that most locations have a location in the back of the store where you can drive up and drop off your items. Most recently, many stores have added bins inside the front of the store. You can also go to their website and check where you can drop off your items closest to you. Your donation will go towards job training programs.
If you're closer to Santa Ana, we recommend you drop off your donation at "the bins" and take some time to go through that shopping experience available at that store.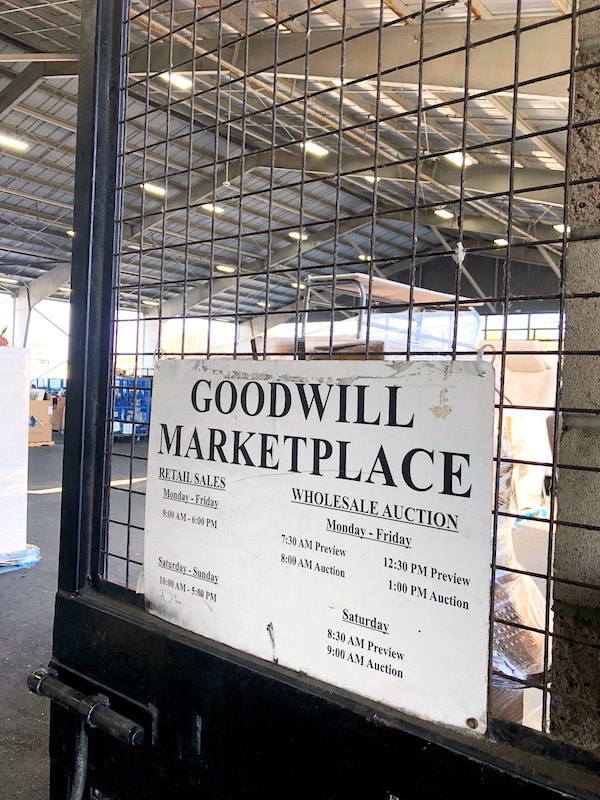 This thrift store accept appliances, clothing, household goods, electronic devices, fabric and craft items, bedding and linens, books, CDs, and DVDs.
As of their reopening on August 26, 2020, furniture donations and pickup are suspended until further notice.
Donations are accepted on Wednesday – Saturday only from 10 am – 1 pm at the back of the store. They do not accept mattresses, food, washers, dryers, built-in appliances, pianos, car seats, or strollers.
This faith-based organization helps so many people with so many different types of programs such as homeless housing, rehabilitation centers and homes for victims of anti-trafficking to name a few. They have also been running a food bank throughout the pandemic. You can find where to donate on their website. The Orange location has a drive thru drop off service at the back of the store.
Savers, Yorba Linda and Fountain Valley
Savers not only makes it super easy to drop off items (they have a valet-style drop-off), but they also give you a discount to shop in the store with your donation. Donation hours run similar to store hours.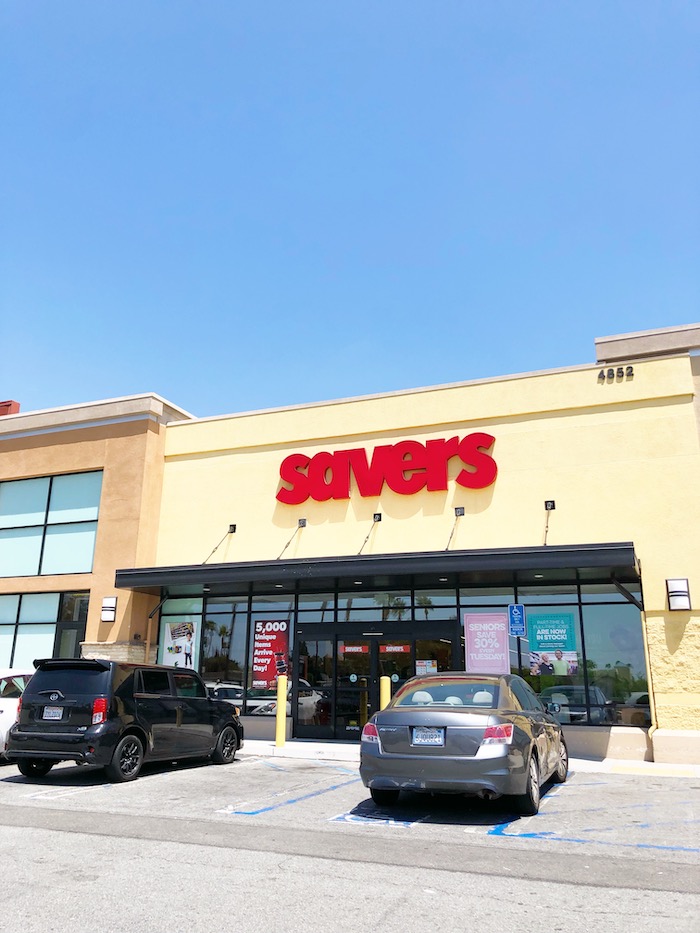 The Sheepfold Resale Boutique/Thrift Store is an integral part of Sheepfold's vision, in caring for mothers and children who are victims of domestic abuse. Proceeds from the boutique go directly to the benefit of Sheepfold shelters and their residents. The resale boutique accepts a limited amount of items in excellent condition for donation including clothing, accessories, home decor items, working electronics and furniture in in excellent condition (excluding mattresses, cribs, & car seats).
Donation pick up in Orange County
If you are interested in donating furniture items and would like it picked up please email [email protected] with current photos of each item, the dimensions and any list of damages or defects. They will need your contact information and location of pick-up.
This organization has an amazing website where you can schedule an appointment for them to pick up clothes and household items from your home. You can also donate cars and many other much needed items as listed on their website.
Many of us have been decluttering throughout the pandemic and we hope you have fun cleaning and donating to an organization that does so much good for the community. Whether you choose to do a donation pick up in Orange County or drop it off, we encourage you to check out these different thrift stores. If we missed one, share with us your favorite charity where to donate household items.
Visit our shop
Originally published on March 31, 2021. Last Updated on June 10, 2021 by Pattie Cordova