I love shopping at thrift stores, especially because I like to post a lot on my Instagram account and the only way to keep my closet rotating and interesting is to shop at thrift stores. As such… I have plenty of Savers thrifting shopping hacks because that's my fave thrift store in Orange County.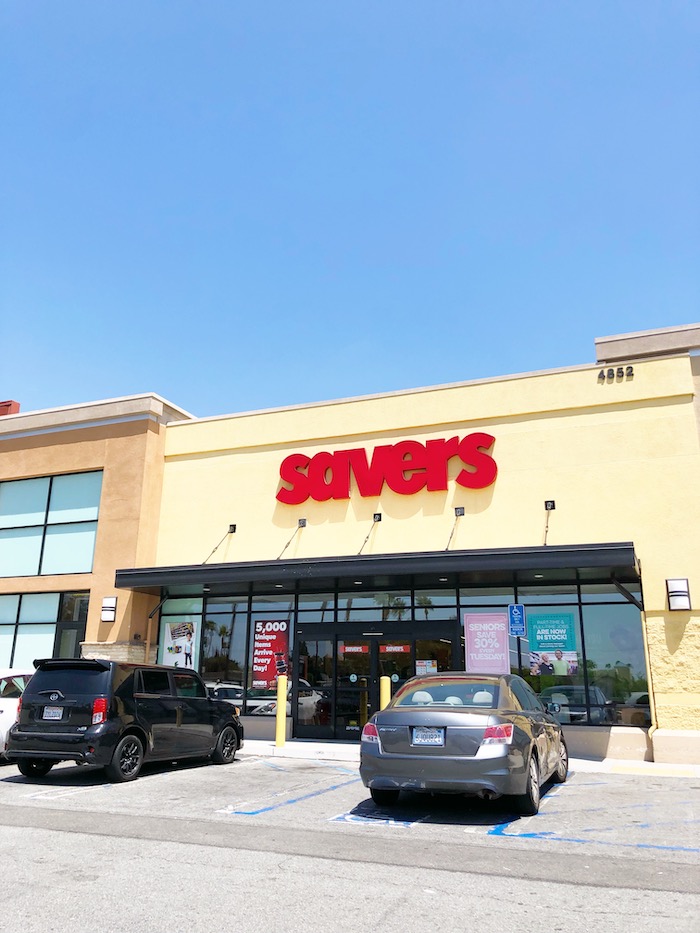 Savers thrift shopping hacks
Here are my top insider tips for thrifting at Savers (and if you ask me, the Yorba Linda location is the best!):
There is no wrong day to shop at Savers
Perhaps my favorite thing about Savers is that they are always re-stocking. I've gone in the middle of the week, the weekend, and even during their 50% off sales. There are always a ton of clerks restocking inventory.
Shop at Savers for clothing, but maybe skip the furniture.
Savers has their share of furniture, but it tends to sell rather quickly and they don't have a large assortment of it. Stick with shopping for clothing instead.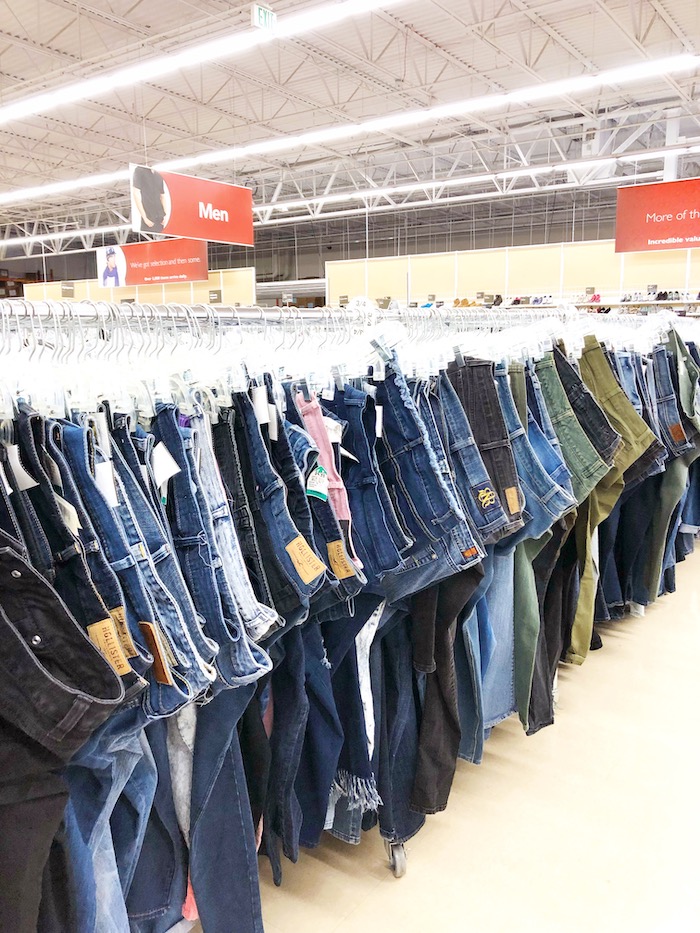 Like vintage clothes? Shop at the racks that are a size up.
Vintage clothing tends to run small. If you're shopping for truly vintage clothing, consider looking in the racks that are a size up from your regular size.
Visit Savers the day of your birthday, or the day after for a discount
Visit Savers at this time and ask the cashier to confirm your Super Savers Club membership by showing them a photo ID on your birthday or the day after to get your 20% off birthday discount. In select stores, club members will receive an email with a birthday coupon that is valid for their entire birth month.
Keep an eye out for the Savers 50% off sales
Savers has 50% off sales about every one to two months. We started keeping a running list of these Savers 50% off sale days because they don't seem to change much year after year. The 50% off sale discount usually applies to clothing, shoes, accessories and bed and bath. It typically does not include jewelry, books, new items, or items tagged housewares or furniture, and no other coupons or discounts apply.
A few times a year, you'll need to have a Super Savers Club membership to get access to the sale a day before the regular public.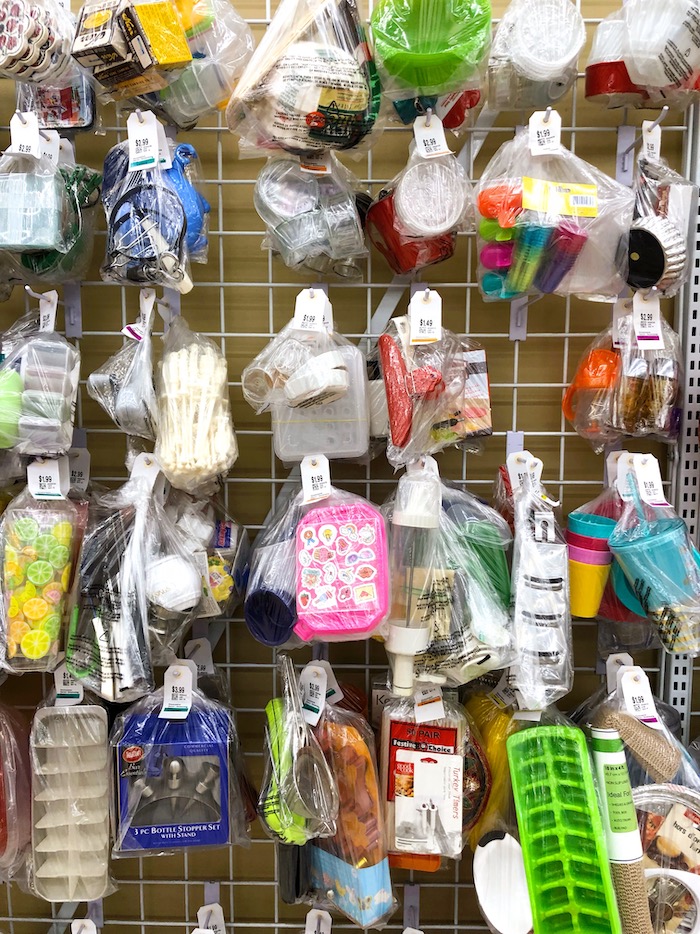 Grab bags
Toys and kitchen utensils are bundled together in small bags. These bags are typically priced at under $5 each. You can find these bags against the walls around the store.
Try on before you buy
Each Savers has a fitting room if you want to try something on before purchasing. Though during 50% off sales you'll find the lines to the dressing rooms really long.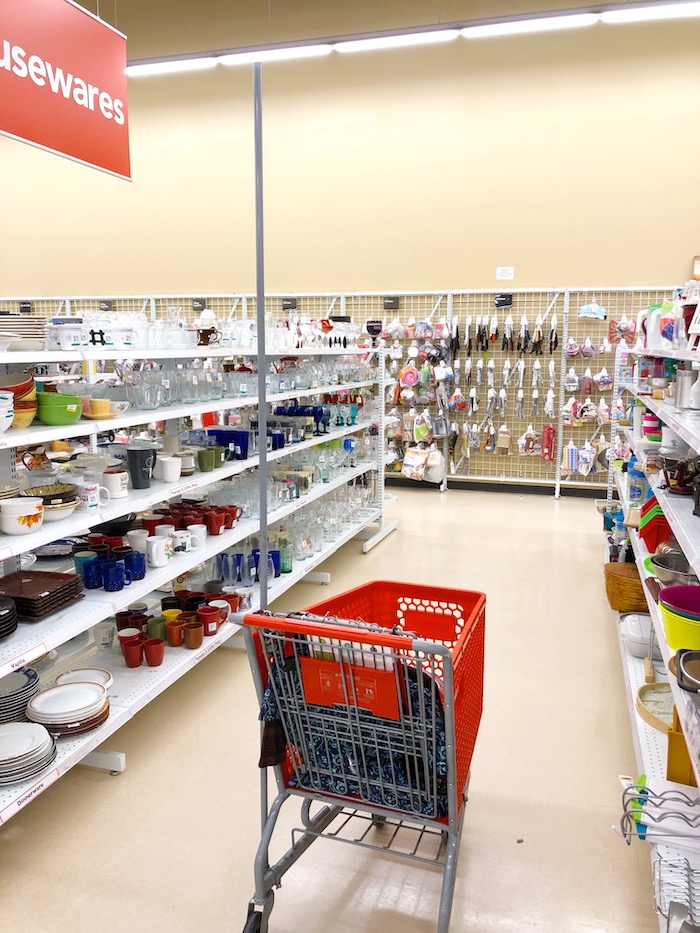 Park close to the front of the store
Savers does not allow for shopping carts to go outside of the store (there's a huge pole attached to it to ensure that they don't go anywhere). If you plan on making a big purchase, I suggest finding a parking spot close to the store so you don't have to haul it very far.
Save 30% every Tuesday as a senior (or with a senior)
Savers has a standing discount deal for 30% off your purchase on Tuesdays. Of course, you can take someone with you who is 55 and older and still get the discount.
New items are not as cheap
Savers sells new items such as seasonal decorations, socks and costumes. However, these items aren't always cheap and you may find them cheaper on sale at major retailers like Target.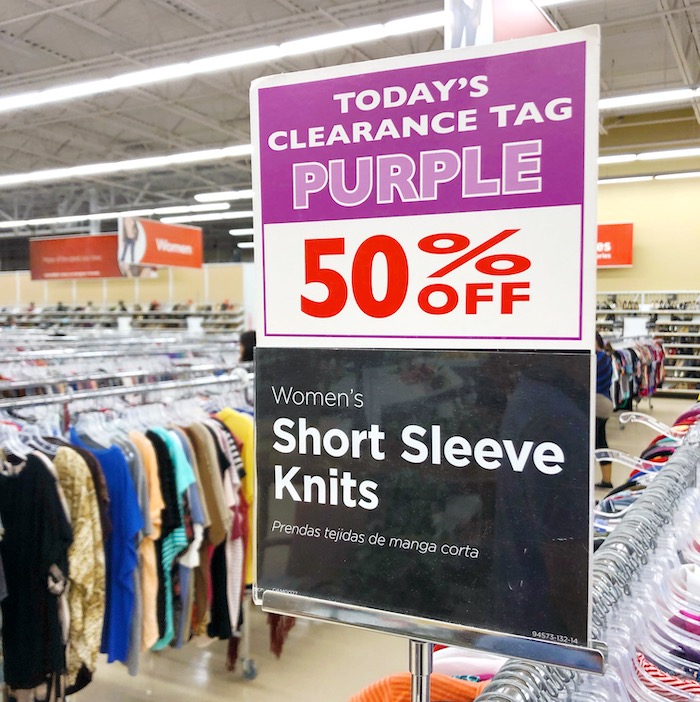 Color of the week
Savers 50% off sales run Thursday through Tuesday – every week you'll find a new color displayed that gives you 50% off.
Returns
You can return items to Savers within seven days with proof of receipt.
No more AmEx cards accepted
One of the biggest changes to Savers this year was their decision to stop accepting AmEx cards. As such, plan to pay with cash or other form of method payment.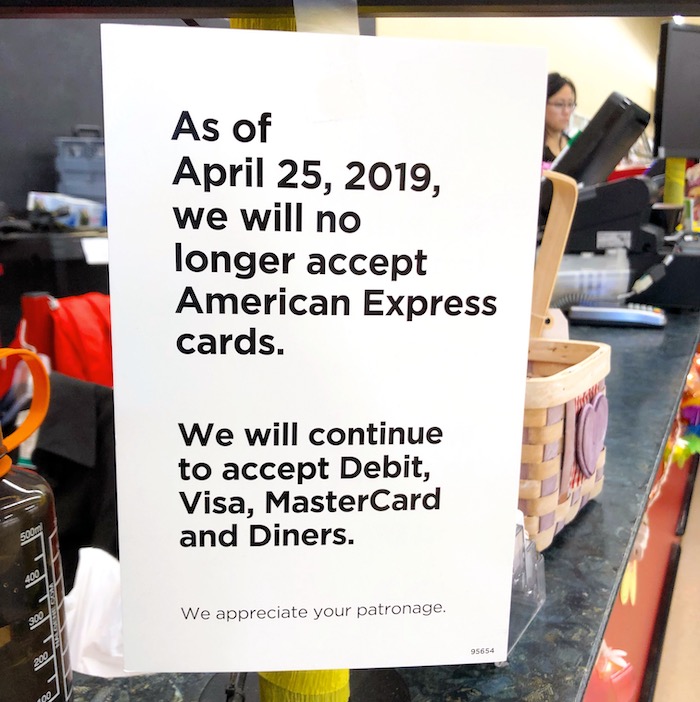 Find designer goods at Savers
It is not unusual to find Givenchy, Prada or Diane Von Furstenberg at the thrift store (at least at the one I shop at). And yes – these items are included in sale days and coupon deals!
You'll find designer handbags tied down with a plastic zip tie at the end caps near the women shirts. As for designer clothes, they'll be mixed in with the regular clothes.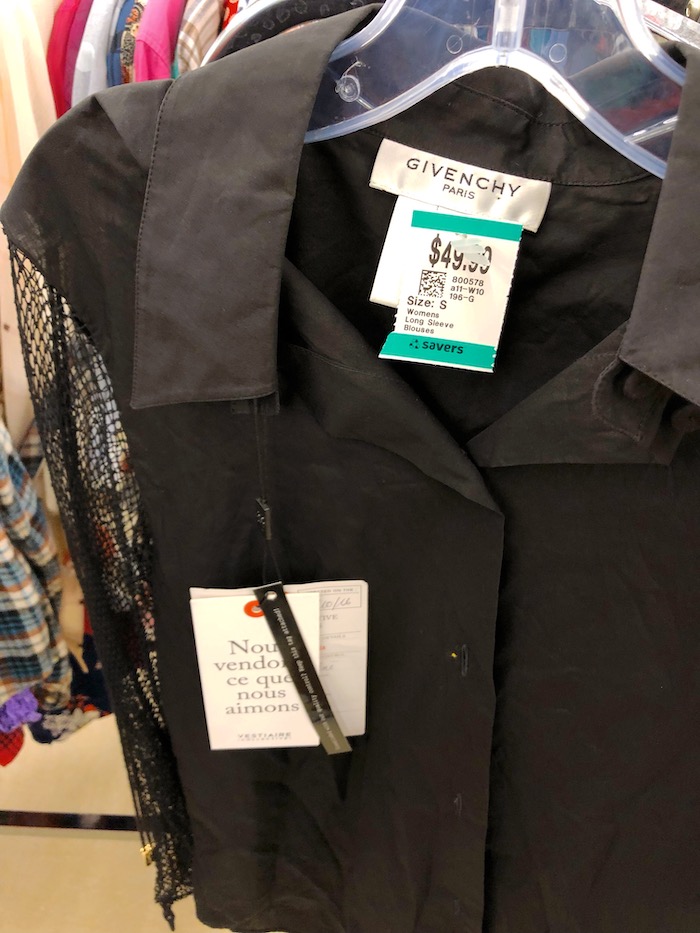 Bring your own bag
Bring your reusable bags because Savers does charge $.10 per paper bag. I like to use the huge IKEA bags (which you can also get on Amazon) because shopping carts aren't allowed to leave the store and the huge bags will let you take more with you at one time.
Super Savers Club card
Don't forget to sign up for the Super Savers Club Card to get email updates and special offers. You can also sign up in-store when you head down there for a sale. And don't forget to bring any donations you might have! You'll be helping out a good cause by bringing in gently used items you no longer need.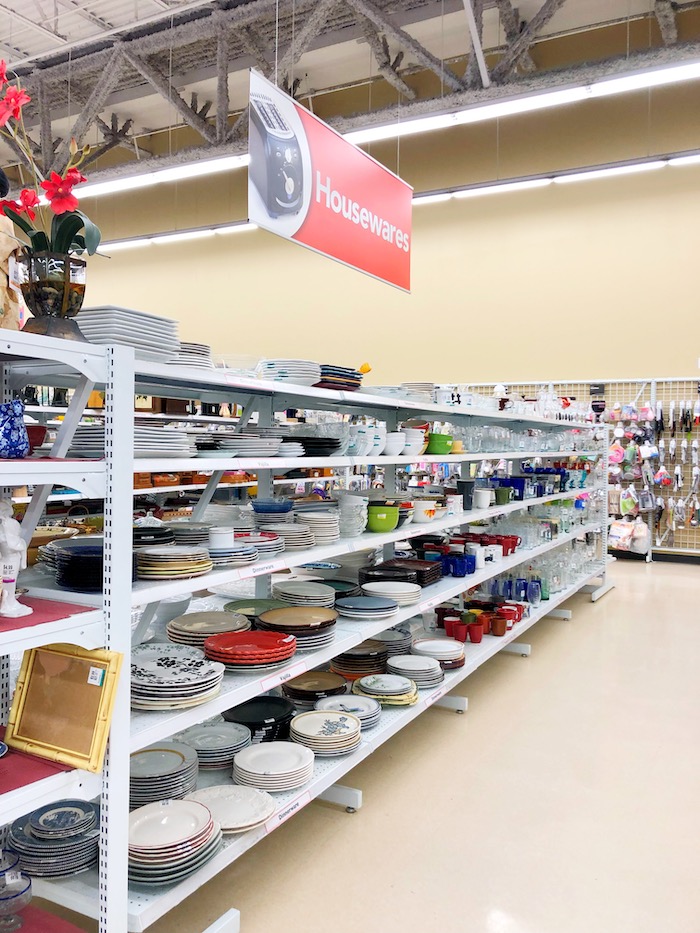 Your Super Savers Club membership will give you opportunities to save money on your Savers trips with their coupons. Sometimes you get a percentage off a sale (depending on how much the total purchase is), other times you get a $5 bonus with a purchase of a $30 gift card. Don't let these emails go into your spam.
Shopping at Savers is a great way to save. Click here to find your local store and follow their hashtag, #FindtheFinds, for more on Savers.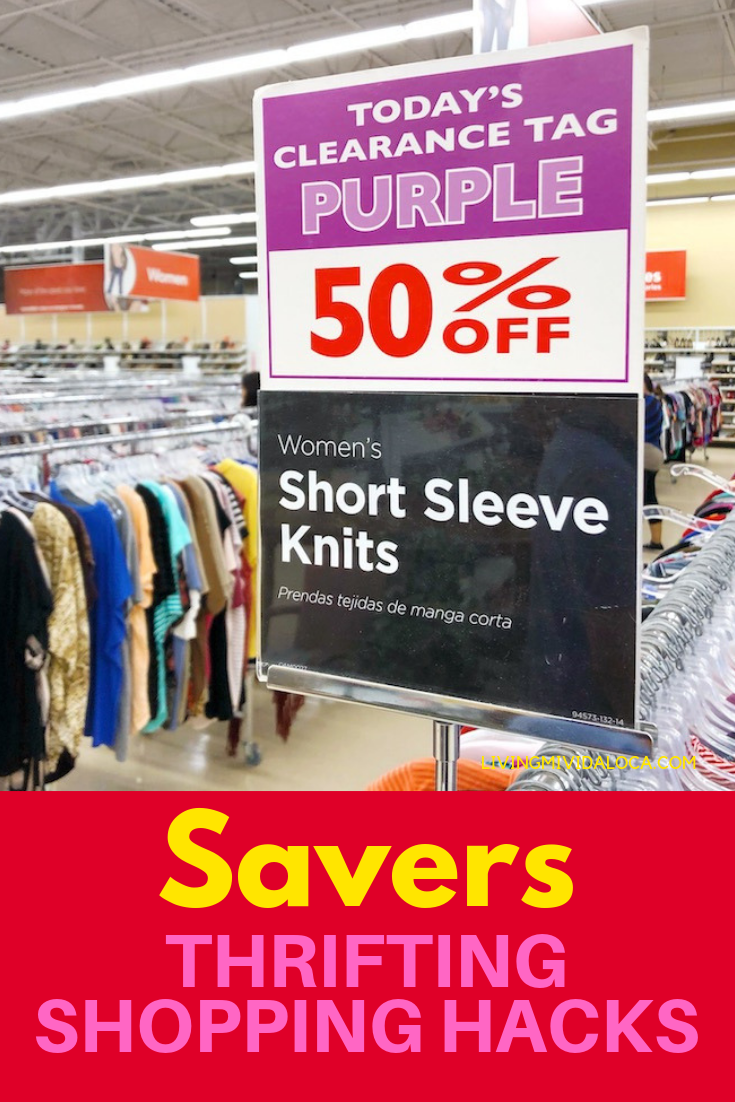 Originally published on May 12, 2019. Last Updated on July 26, 2019 by Pattie Cordova