Fall is here!!! And that means that it's the perfect time to make some space for fun new stuff – clothes, dishes, shoes… the works! It also means that we're almost six months in to our new home and we REALLY have to finish going through our boxes. I would love to know where my hand mixer ended up. So anyway, we spent all day going through boxes, unpacking Halloween decorations, and decluttering for the Fall season. We ended up with so many clothes sitting in a giant pile, shoes, housewares and even a small television. However, our partnership with Savers meant that I knew exactly where our goods were going – to one of their Savers donation drop spots!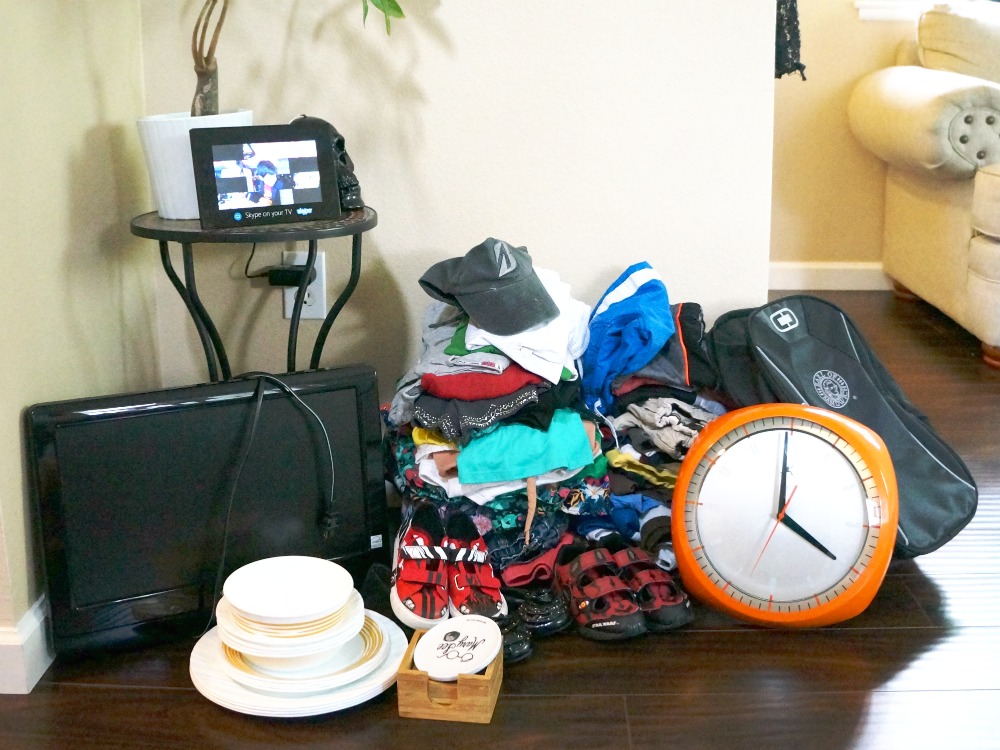 We loaded everything into the car and took them down to the drop spot in Santa Ana on Bristol Street.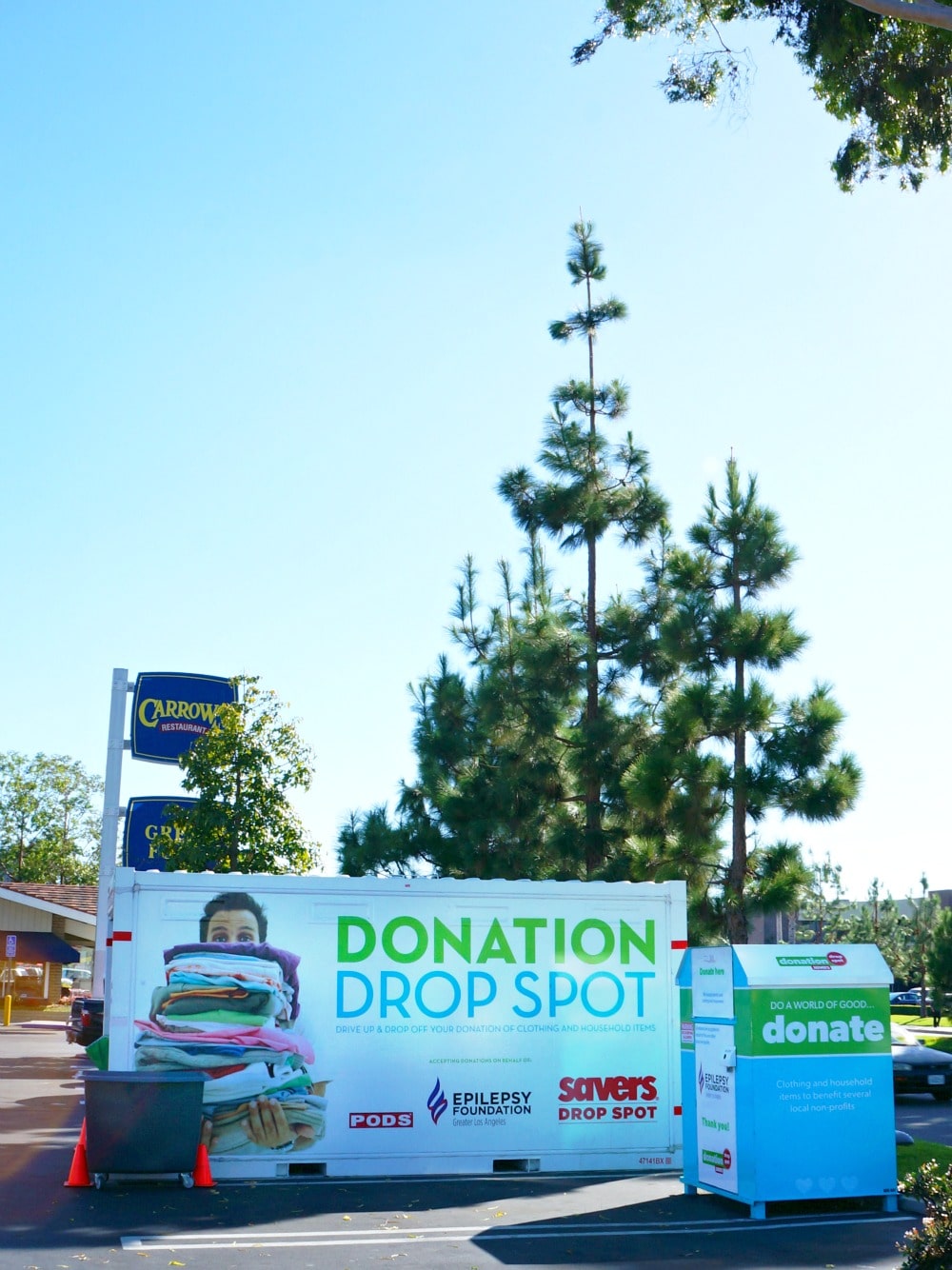 Savers thrift stores in our area have partnered with Epilepsy Foundation of Greater Los Angeles and opened new Donation Drop Spots that provide convenient locations for the community to donate our used goods.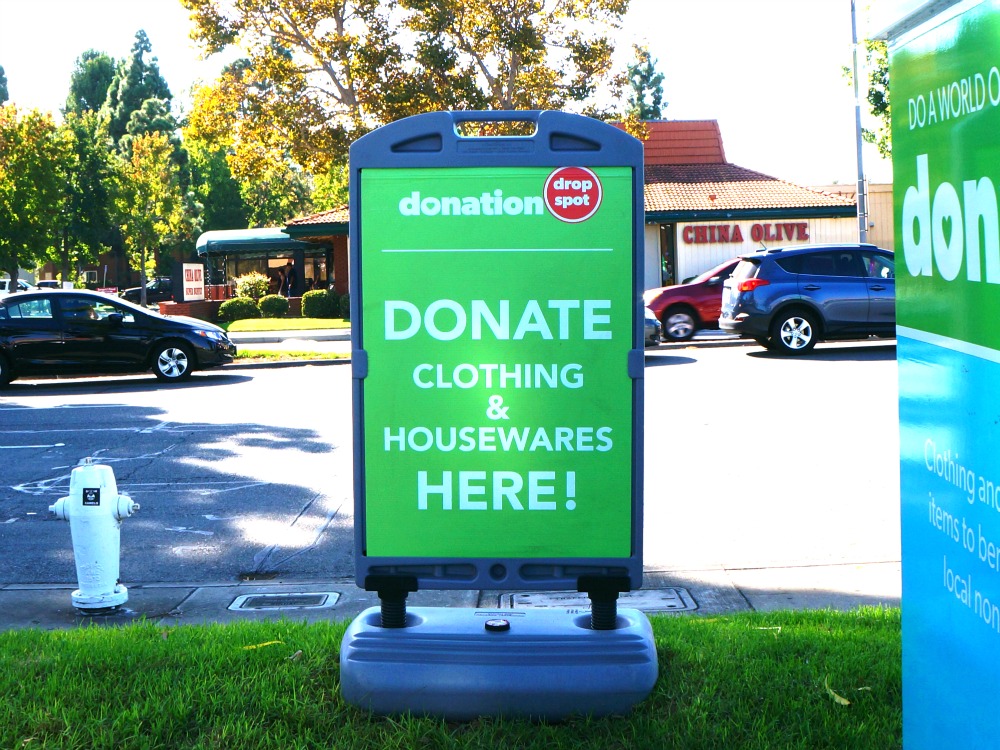 It felt good to drop off our goods at the Savers drop off spot because they pay Epilepsy Foundation of Greater Los Angeles when community members donate their goods to the Epilepsy Foundation at the Donation Drop Spots, whether the items make it to the sales floor or not.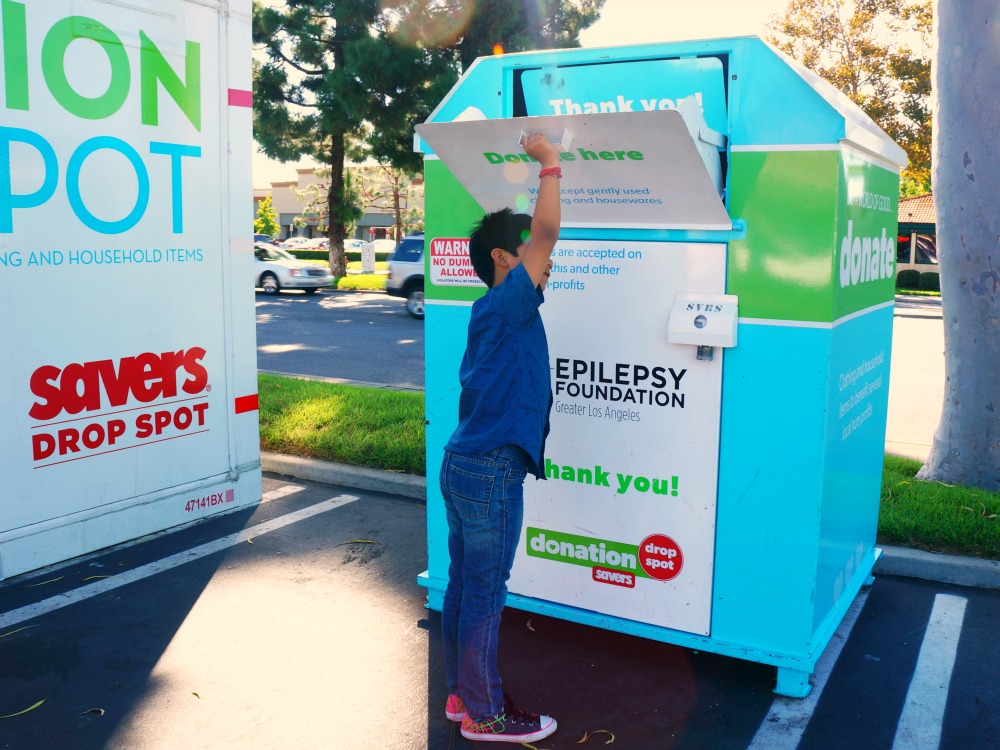 The new Donation Drop Spots are open from 9 a.m. to 6 p.m. and are located at:
3361 Bristol Street, Santa Ana, CA 92704
9727 Laurel Canyon Blvd., Pacoima, CA 91331
638 Camino De Los Mares, San Clemente, CA 92673
2753 E Eastland Center Dr., West Covina, CA 90603
15320 Summit Avenue, Fontana, CA 92336
6150 Laurel Canyon Blvd, North Hollywood, CA 91606
24155 Laguna Hills Mall, Laguna Hills, CA 92653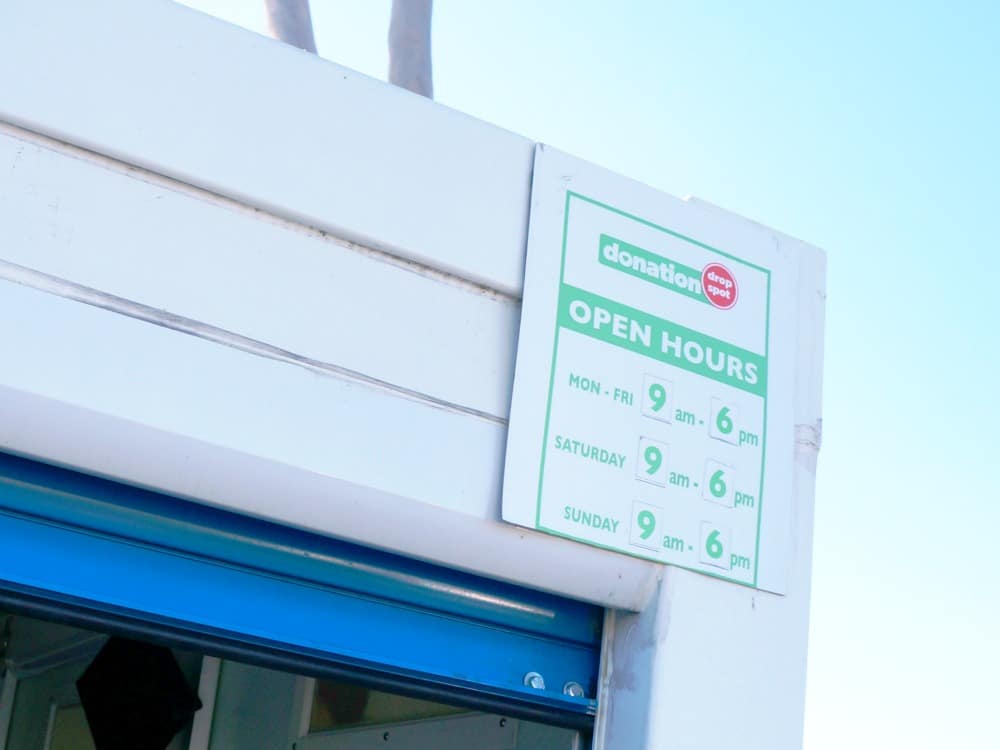 When we dropped off our goods, we also received a reusable bag. The gal told us that many people fill up the bag and return it to them with more goods for their store. I thought that was such a great idea! So the kids took it home and filled it with some of their clothes that they no longer wear. I LOVED seeing this generosity come out of my babies. Makes me feel like I'm doing something right.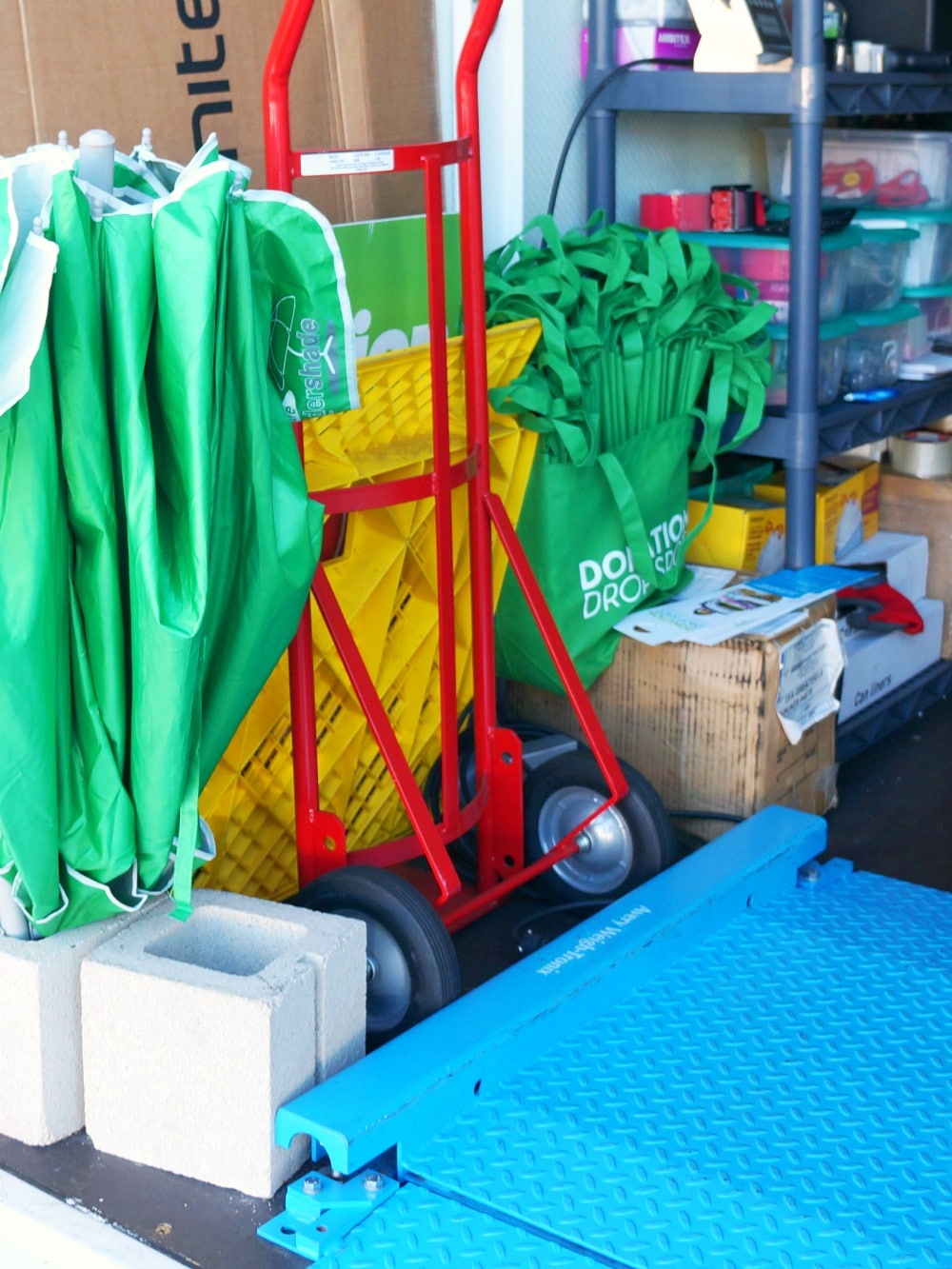 Savers is doing some awesome things in the community, and here at Living Mi Vida Loca, we've talked about how awesome they are plenty of times. They are not only big on doing good deeds and one of the largest recyclers of used goods in the world, but they've also pioneered a thrift store experience that has defied typical expectations for secondhand shopping. When you walk into a Savers, you'll find their stores to be spacious, well-lit and easy to navigate. The inventory is carefully curated so that shoppers are provided with easy access to high-quality goods at affordable prices.
With more than 100,000 items on its sales floor at any given time, and carrying everything from clothing and accessories, to housewares and electronics, Savers is no ordinary thrift store. Customers will find a fresh stock of value-priced goods, including authentic vintage finds and name brand fashions, with up to 10,000 new items placed on the floor each day.
I invite you to clear out your closets and donate them at a local Savers donation drop spot this season. You'll feel great clearing out some space in your home and knowing that you're helping more than one organization.
[disclaim]This is a sponsored post in partnership with Savers. All thoughts and ideas remain my own. [/disclaim]
Originally published on October 4, 2015. Last Updated on April 29, 2019 by Pattie Cordova