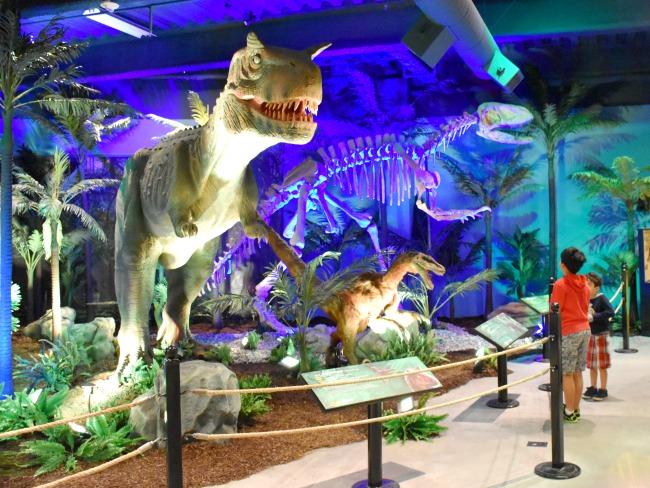 We love Discovery Cube OC and being a part of the #DiscoveryCubeMoms program. We bring you this review and video as a part of our partnership.
We spent our Saturday morning checking out the Extreme Dinosaurs exhibit at Discovery Cube OC – and it's as awesome as they say it is!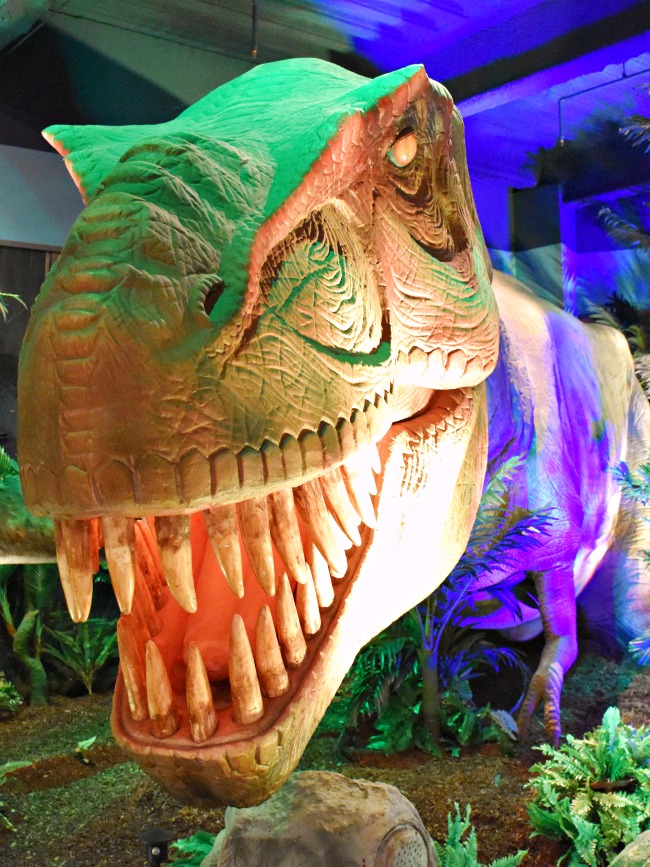 The exhibit is set up like a walk around a dinosaur park. There's a pathway that leads you through dinosaurs on either side of the path. Along the way, you'll also see real and replica fossils, a full size skeleton, a dig site for kids and spots for hands-on learning.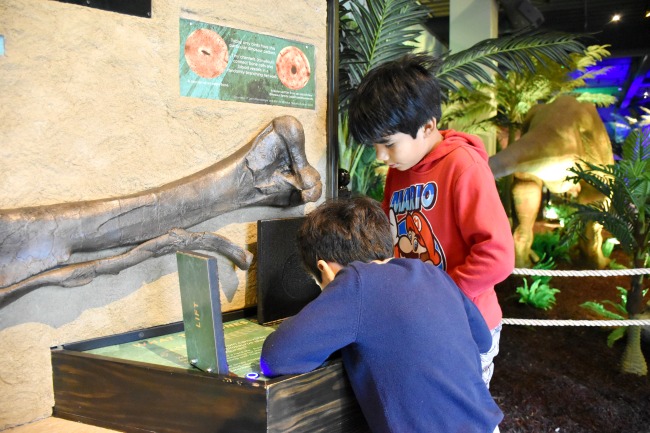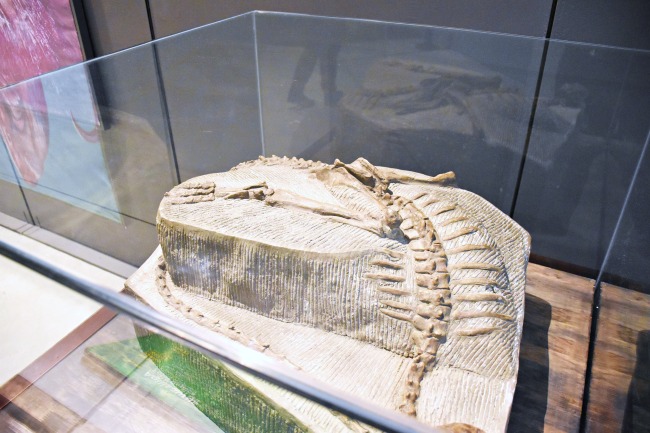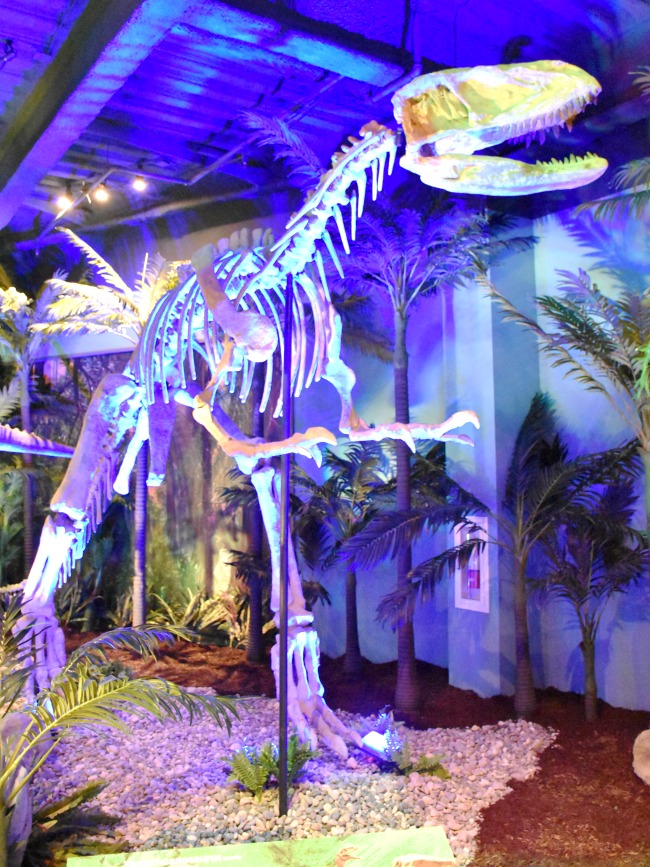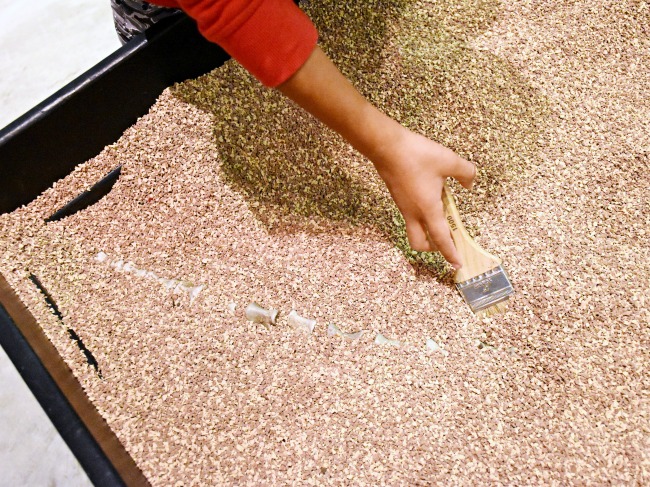 The full size animatronic dinosaurs are the best though. They HUGE… seriously big. And you get to control some of them! There's displays with buttons that control a certain part of the corresponding dinosaur. This was my favorite part of the whole exhibit because it goes beyond just looking at dinosaurs on display.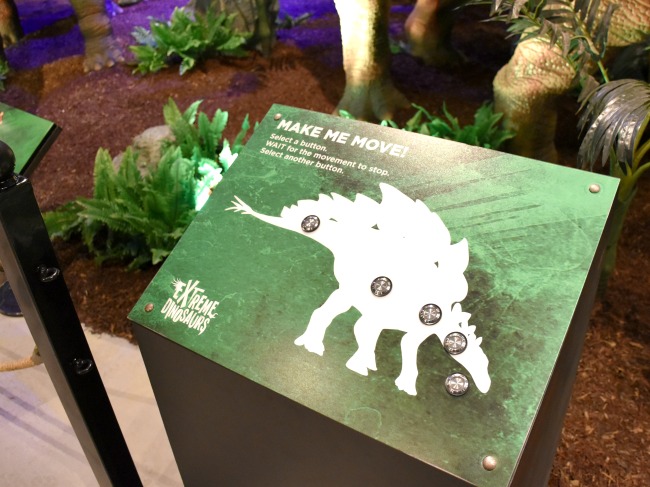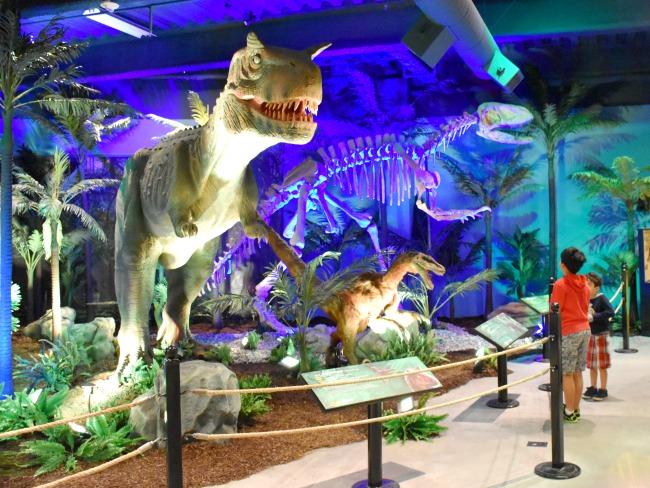 And of course, there are SO many photo opportunities! The lighting in the exhibit is perfect, and you really can't get a bad shot.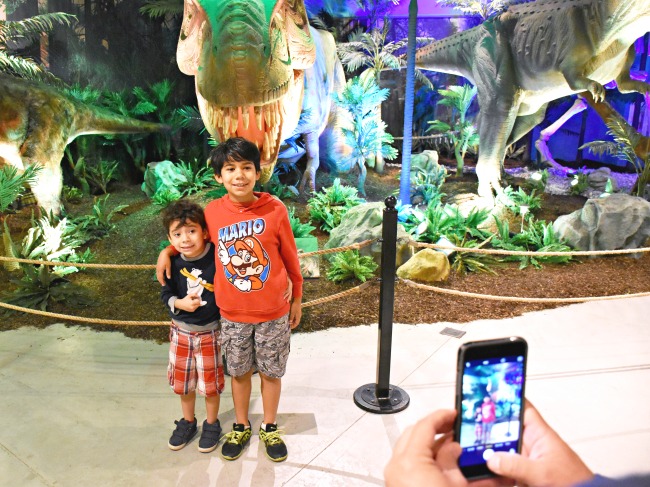 If you have dinosaur lovers at home, I highly recommend you visit this exhibit. Note that because it is a really well-lit space and the dinosaurs are life size, the little ones might get a little freaked out. See the picture above? My kid was shaking as he posed for the picture. Funny, but still…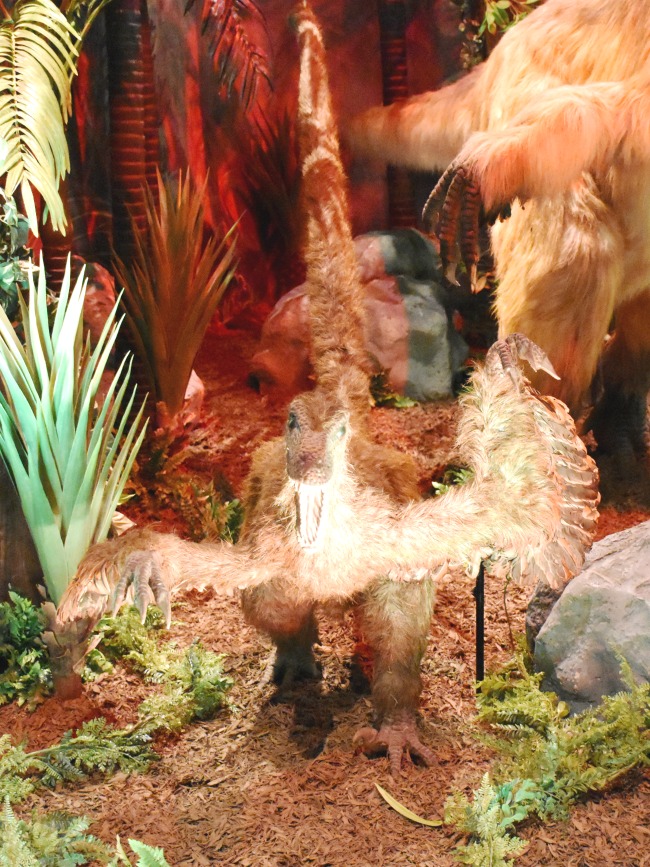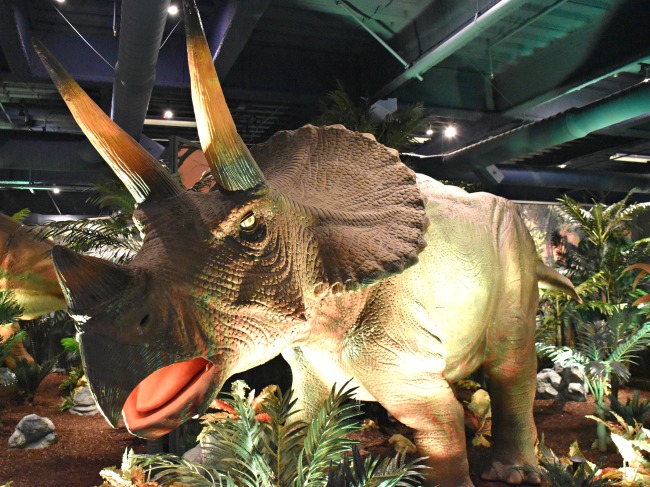 Visit Extreme Dinosaurs at Discovery Cube OC now through September 5th. It is located on the first floor by the gift shop.  Entry into the exhibit is included with your Discovery Cube admission or with your Discovery Cube membership. I would recommend you visit early in the morning, or late in the afternoon because Summer will bring about a lot of school groups.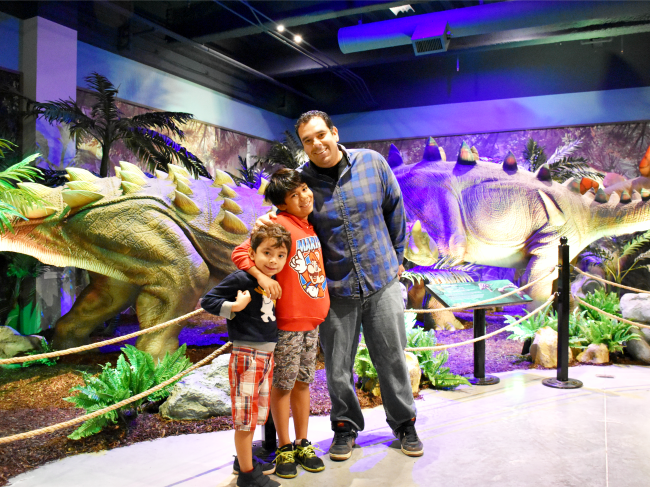 Visit DiscoveryCube.org/oc/exhibits/extremedinosaurs for more information on the exhibit. And if you want a visual tour – check out my Facebook LIVE video below. We did a walking tour of the exhibit during our visit.
WATCH: Extreme Dinosaurs exhibit at Discovery Cube OC
Stay updated on Discovery Cube OC's latest news by watching our YouTube videos and searching Discovery Cube in the search box on this site.
This is a sponsored post in partnership with Discovery Cube OC and the #DiscoveryCubeMoms program. All thoughts and opinions remain my own.
Originally published on June 13, 2016. Last Updated on September 6, 2018 by Pattie Cordova