[disclaim]We believe that Stride Rite makes awesome shoes for kids. And that's why we've partnered with them to keep parents everywhere updated on their latest offerings. [/disclaim]
I found the perfect shoes to bring in Summer – and to use throughout the upcoming season! Seriously, I feel like I discovered the holy grail of shoes for the preschooler. The new Stride Rite Phibian is part of their Made2Play collection. It's for kids (like mine) who can be found running around the backyard one minute, and the next be jumping and running through the sprinklers on the sidewalk. It's even more perfect for those beach days because if you have a kid who doesn't like the feel of sand between their toes, and you know that they still want to be included in the fun, these Phibian shoes lets them do just that.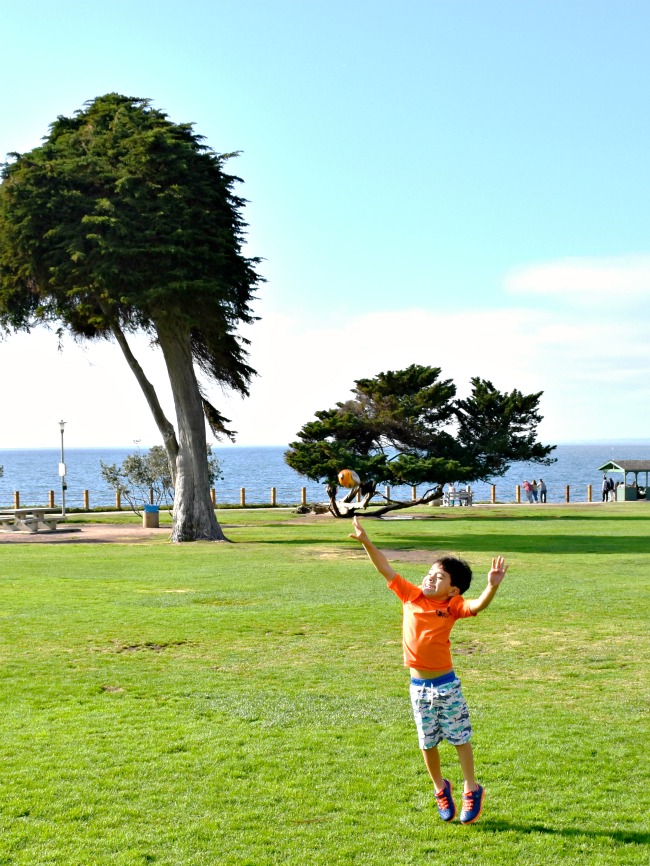 Visiting La Jolla Cove in the perfect Summer shoes
We visited La Jolla Cove and the kid had the opportunity to try out his new Stride Rite Phibian shoes. We hung out at Scripps Park – a nice grassy area above the cove. He ran around, tossed a ball around, and even chased sea gulls. He was basically being a four year old in all his goofiness glory.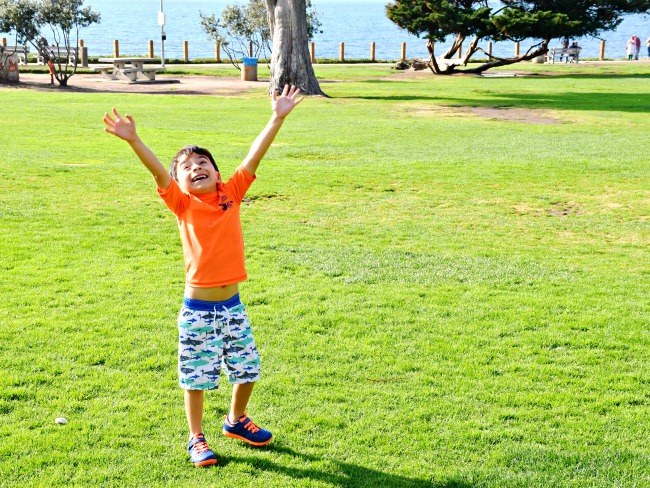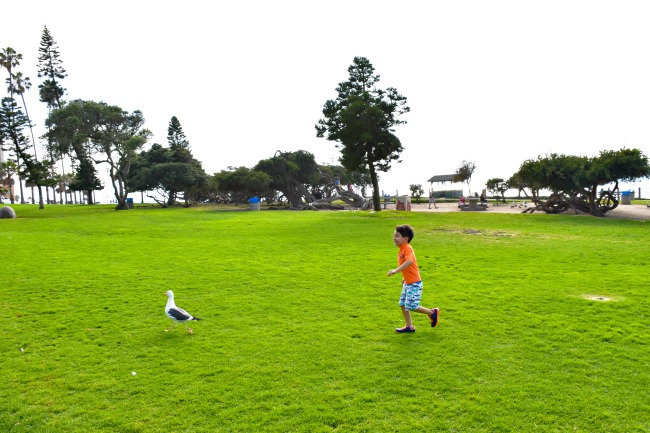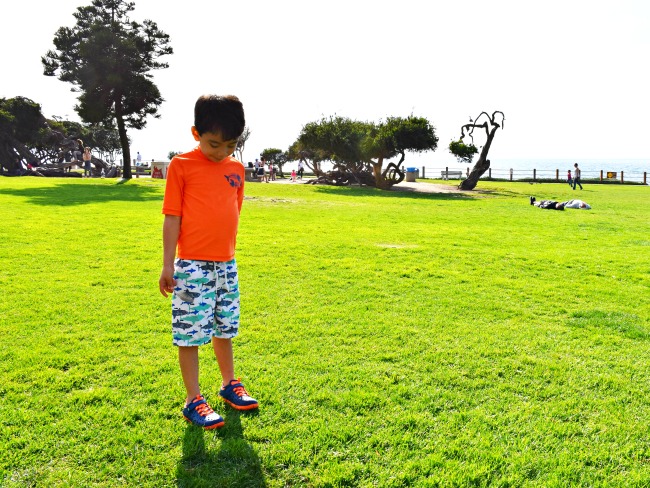 The Phibian has a slip resistant sole, so we didn't see him slip and fall all day, and the bungee closure and adjustable strap relieved me of my regular mom duties because he was able to put them on himself. It's the little things, right?
We hung out at the park for a bit before heading down to the beach.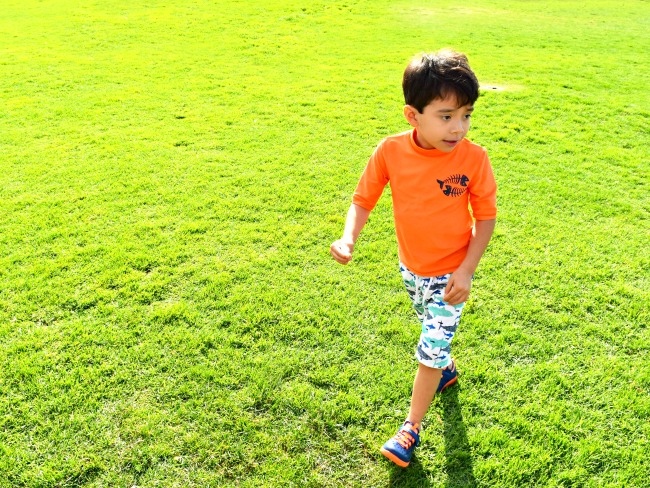 La Jolla Cove is probably the most photographed beach in San Diego. It's absolutely gorgeous. Plus, they have seals! The Hubster and I wanted to take the boys down to the beach to hang out, play in the water and explore a bit. And yes, that seems perfect except for one thing – the preschooler doesn't like the feel of sand. And he doesn't like wearing sandals on the beach either. So there was only one thing we could do… let him keep his shoes on and hope that it would work out for him.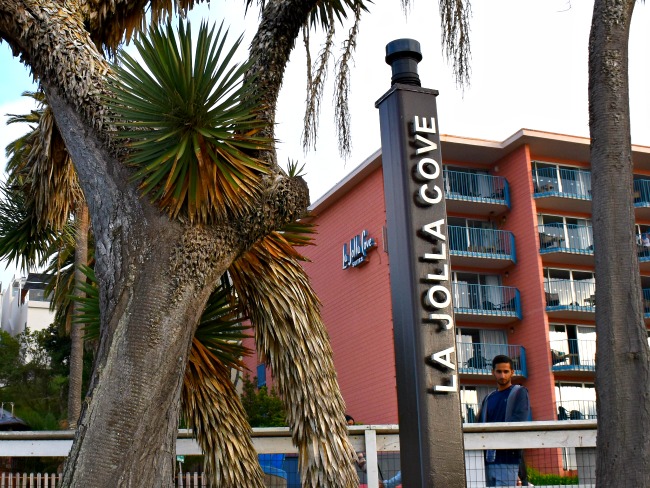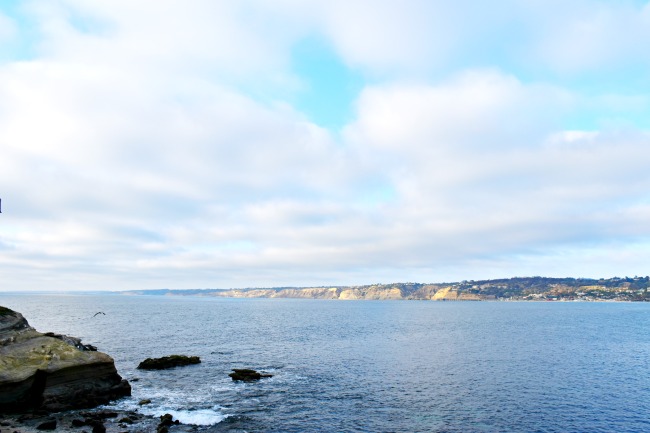 So he did – and it worked out! He walked straight onto the beach with his Phibian sneaker-sandals still on and we didn't hear one single complaint about the sand. It was awesome.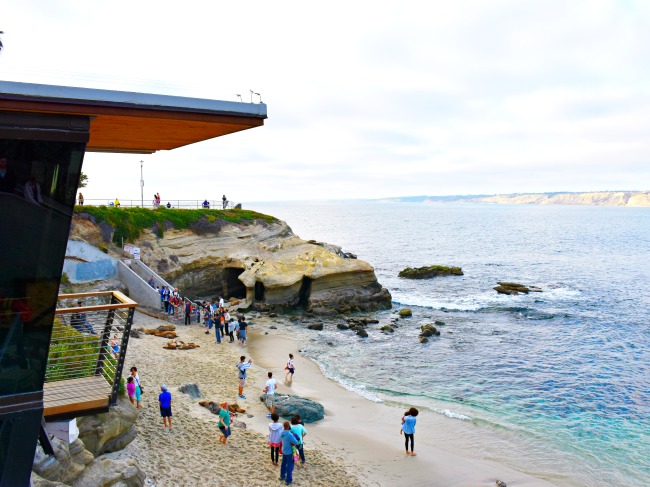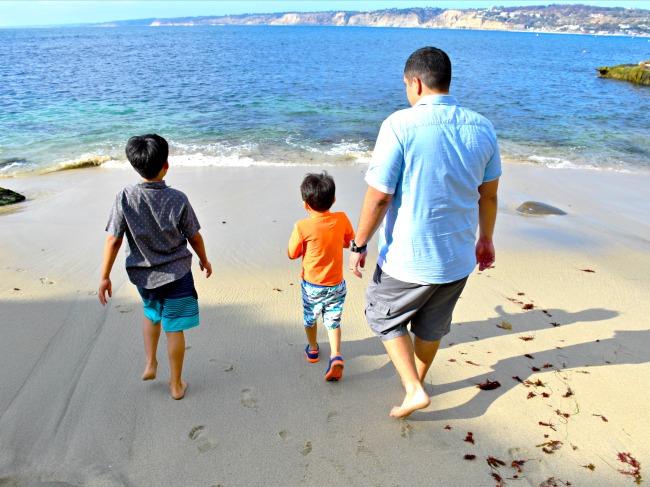 It's not unusual for the hubster or I to carry him on the sand until we can let him down on a blanket or beach chair. We didn't have to do that this time! He walked around like no big deal. He climbed on the rocks, he explored little nooks and crannies, and ran from the waves, all in his shoes!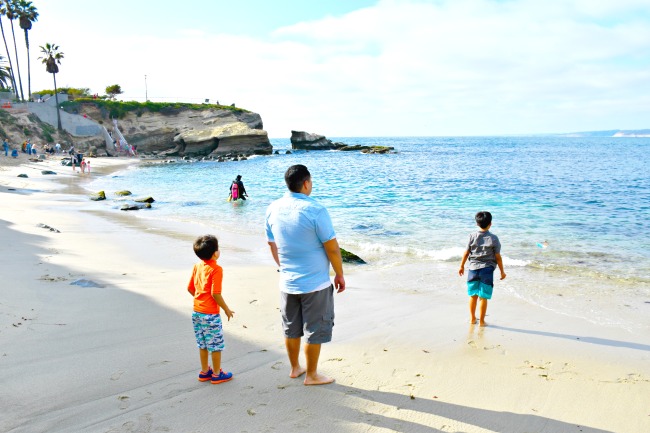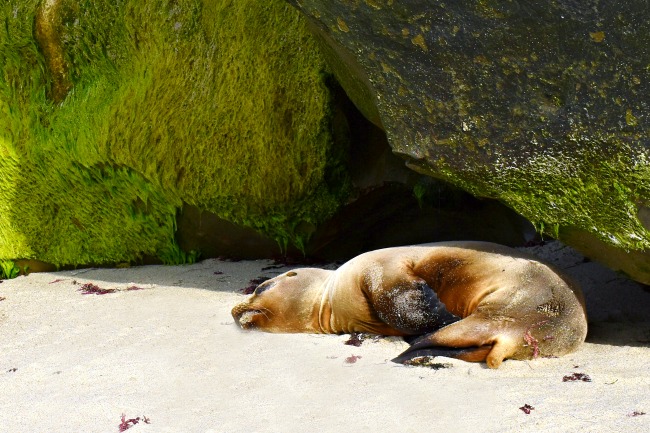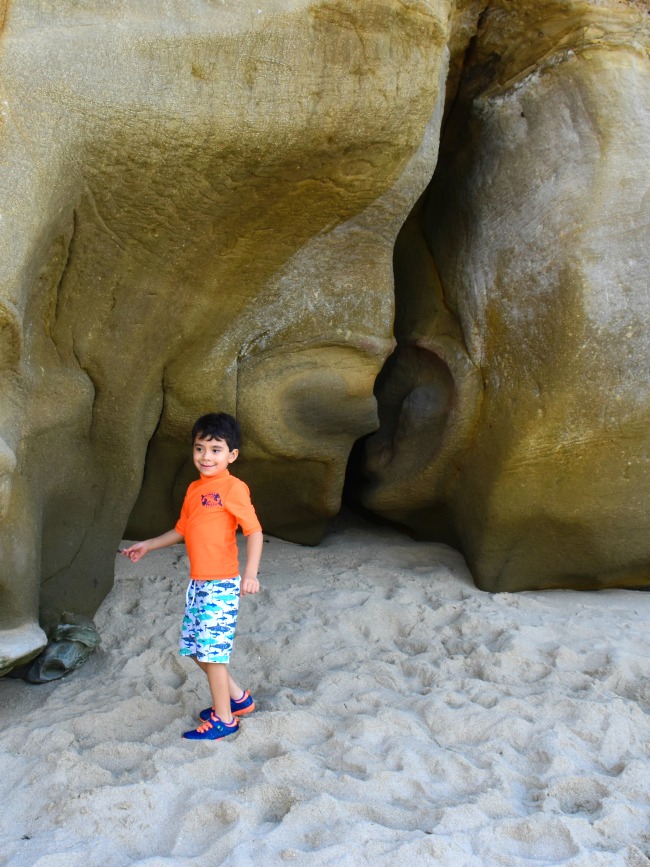 We had a much better time at the beach than we normally do, and we practically had to beg him to go home because he didn't want to leave. He was having so much fun! I did have him take off his shoes once we got in the car, and then when we got home I just threw them in the wash to get cleaned off. Because, yes mommas, this is a machine-washable shoe! This versatile sneaker-sandal with lightweight outsoles not only has a grip like a sneaker, but you can also throw it in the wash.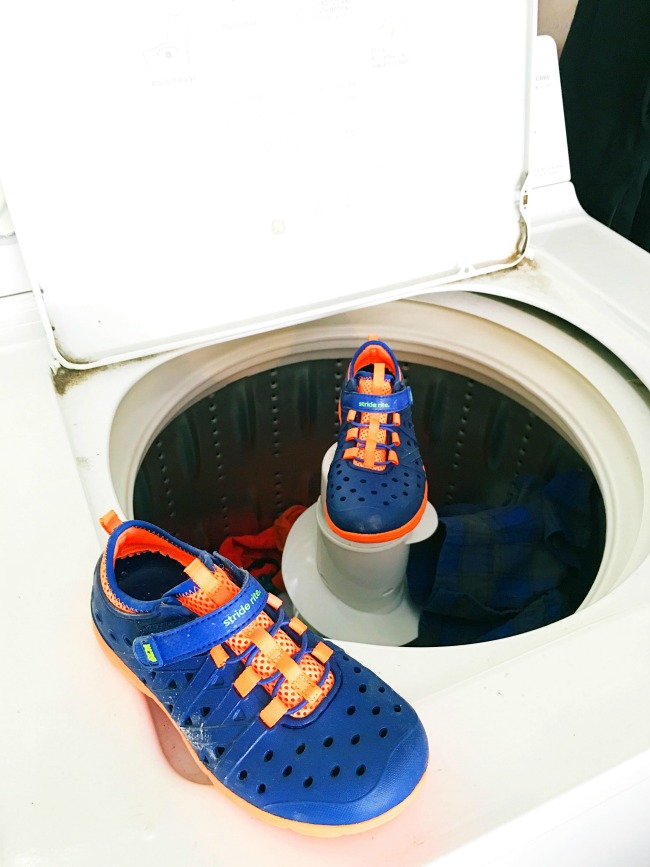 The holes on the top of the shoe makes it so that it's breathable and quick dry (which also means you don't have to worry about stinky feet). It's basically a hybrid shoe with the best of both worlds – sneakers AND sandals. It's the perfect shoe for Summer!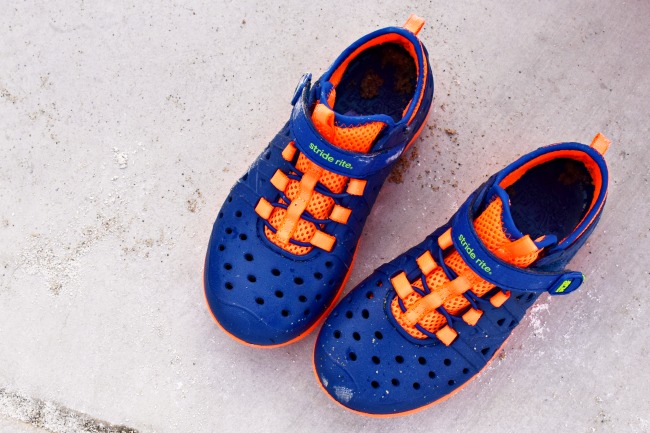 You can pick up a pair of Stride Rite Phibian at StrideRite.com and at Stride Rite stores. The solid colored shoes retail for $36, and the Spiderman version is $40. I particularly love our orange/blue combo ones because they're really bright (easy to spot amongst a pile of shoes) and they match much of his clothes. They're available for preschoolers in sizes 9-1 or for babies/toddlers in sizes 4-8.
Oh, and don't forget to sign up for Stride Rite rewards, you'll earn cash rewards for your purchases and you'll get insider benefits too!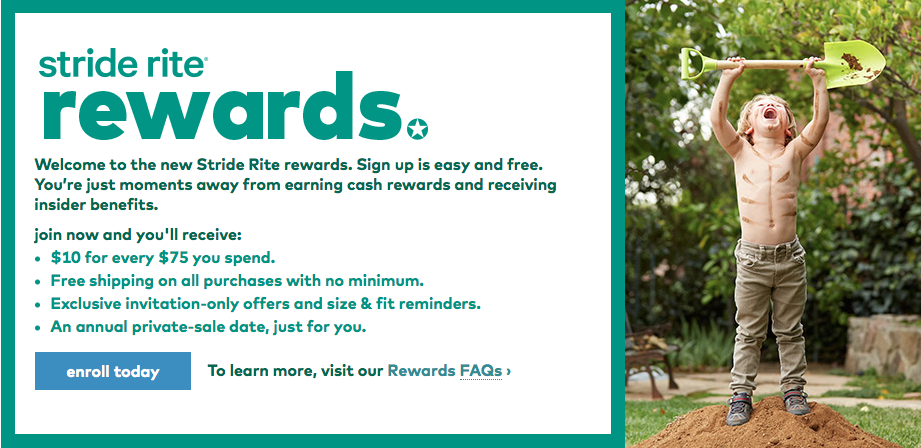 Stay connected with Stride Rite
Stride Rite stays connected with its fans through different channels including their email subscription list, Facebook, Twitter and Instagram. And if you own Stride Rite shoes of your own, make sure to share them online and use the hashtag #StrideRiteSmiles – they might feature your picture online!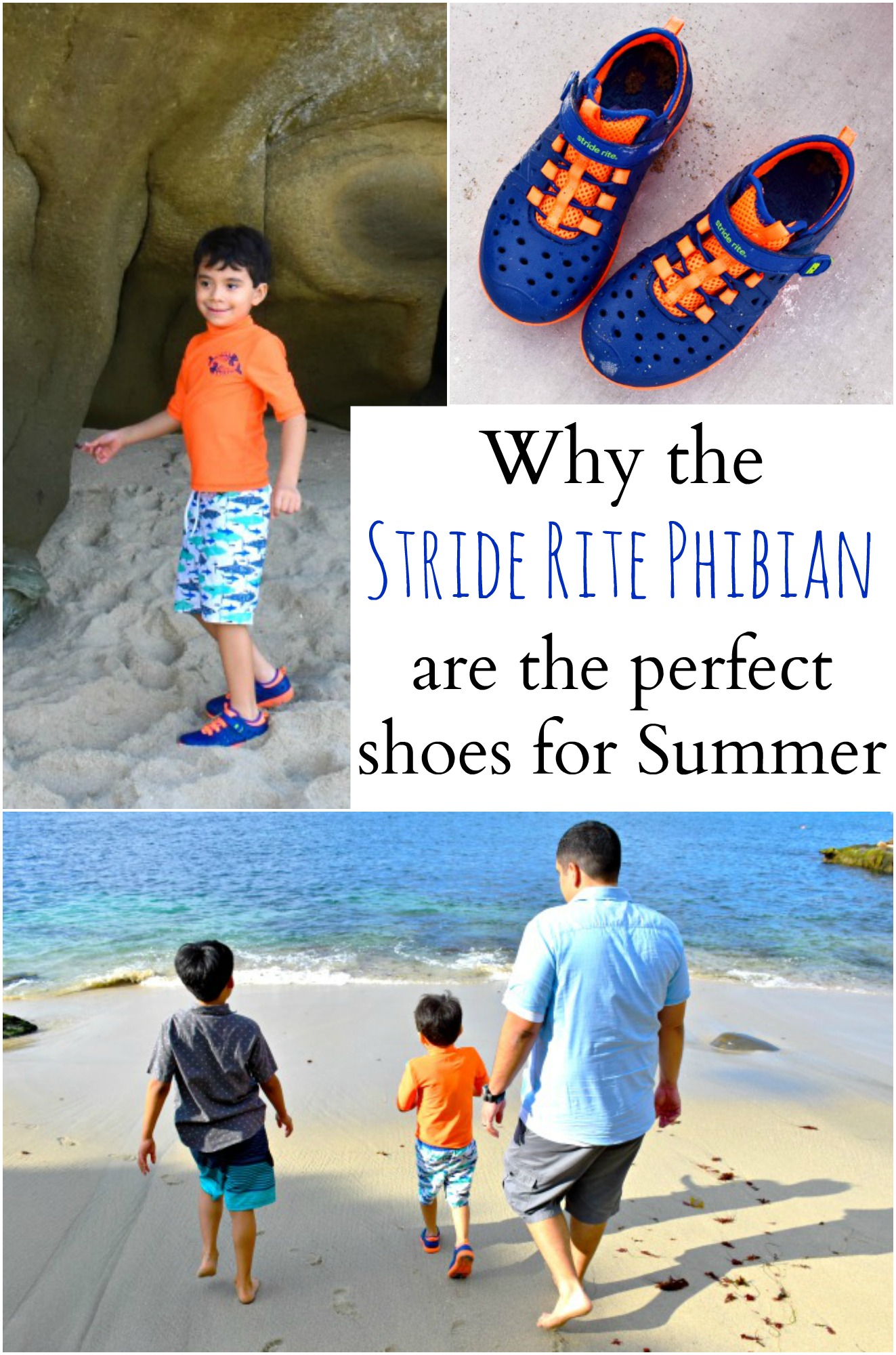 [disclaim]This is a sponsored post in partnership with Stride Rite. All thoughts and ideas remain my own.[/disclaim]
Originally published on May 24, 2016. Last Updated on August 1, 2017 by Pattie Cordova