[disclaim]We believe that Stride Rite makes awesome shoes for kids. And that's why we've partnered with them to keep parents everywhere updated on their latest offerings. [/disclaim]
This Summer, the kids and I toured a super cool gym and they were all about the exercise equipment. But they're still way too young for that gym, so I started taking them to the playground by our home and I've been showing them how to use the playground like a kids gym – but free!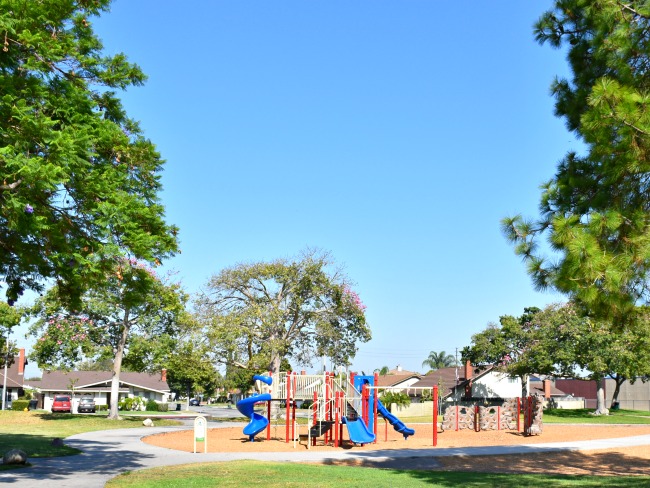 So we've been beating the hot summer sun by heading to the playground bright and early. I have them put on their new Leepz (these new super cool shoes by Stride Rite) and we start by walking just a little over half a mile to the park.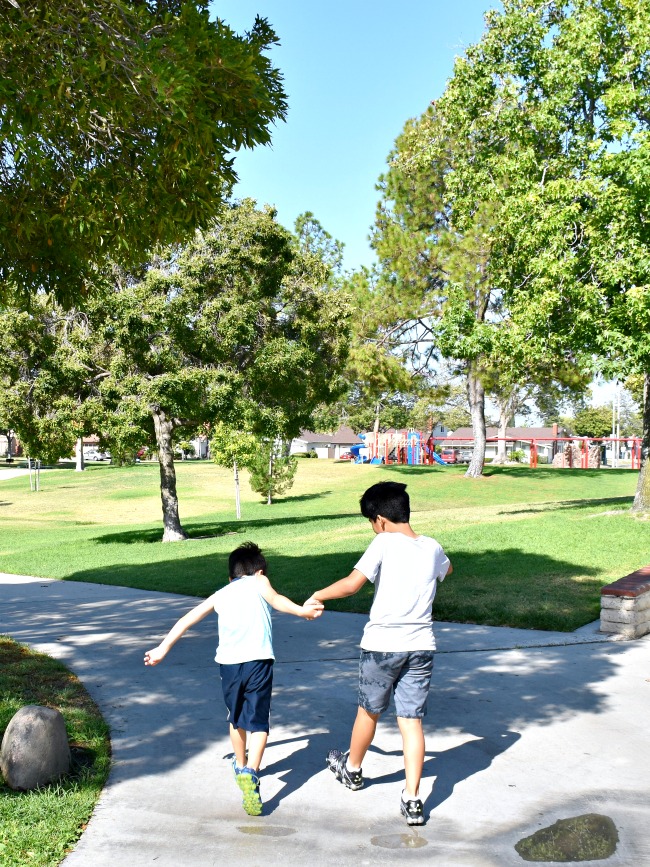 That gets our cardio warm-up off to a great start. Once they get to the park, they play tag. I can attest that tag just gets harder and harder as you get older (sad, but true). I've been out of the exercising game this month because of my surgery, so I'm just the "time out" spot.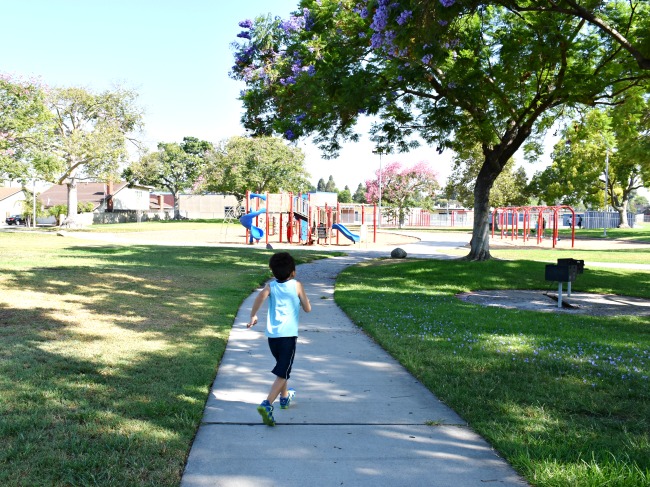 Once we have our heart rate going, I have them do kind of an obstacle course on the playground equipment. They start by running up the stairs and across the bridge and down the slide. Then they do the monkey bars (side bar: do people still call them that?) and then do the whole thing over again.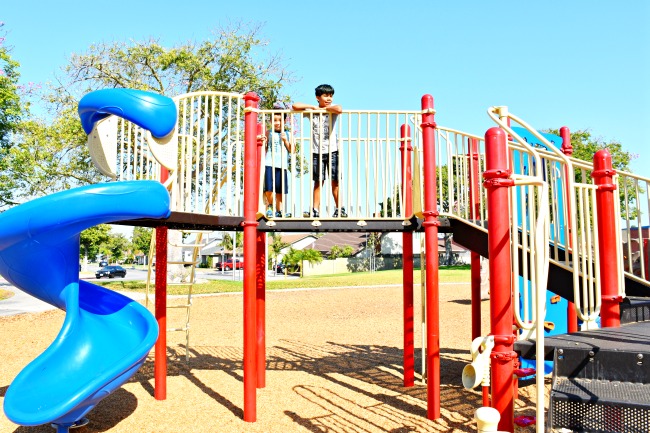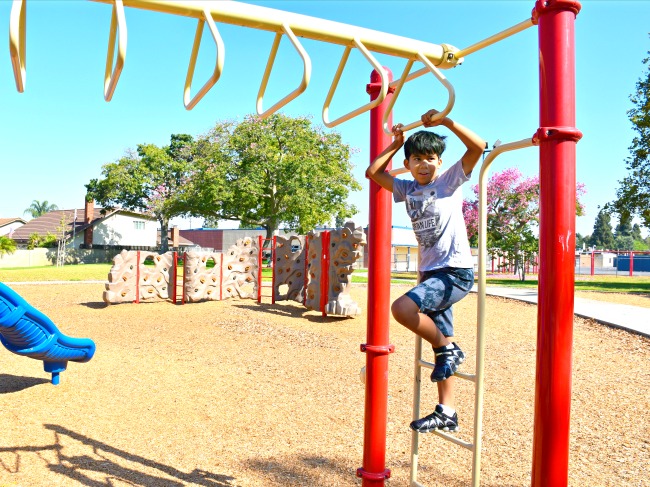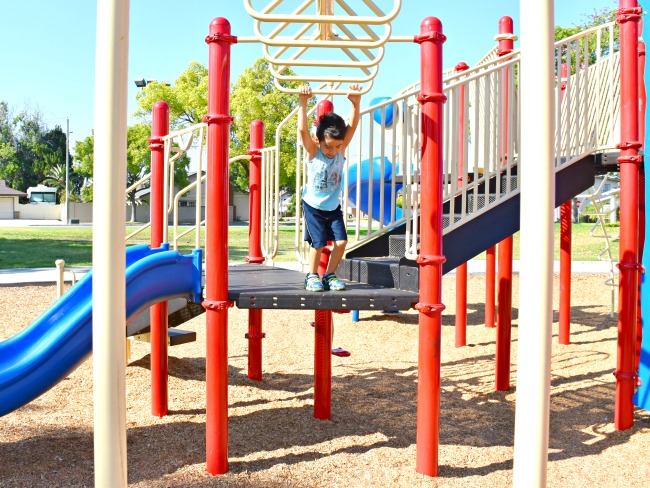 By now they're pretty tired, so we walk over to the rock climbing wall to give it a go. Their Leepz are perfect for this type of activity because their lightweight midsole gives them max flexibility.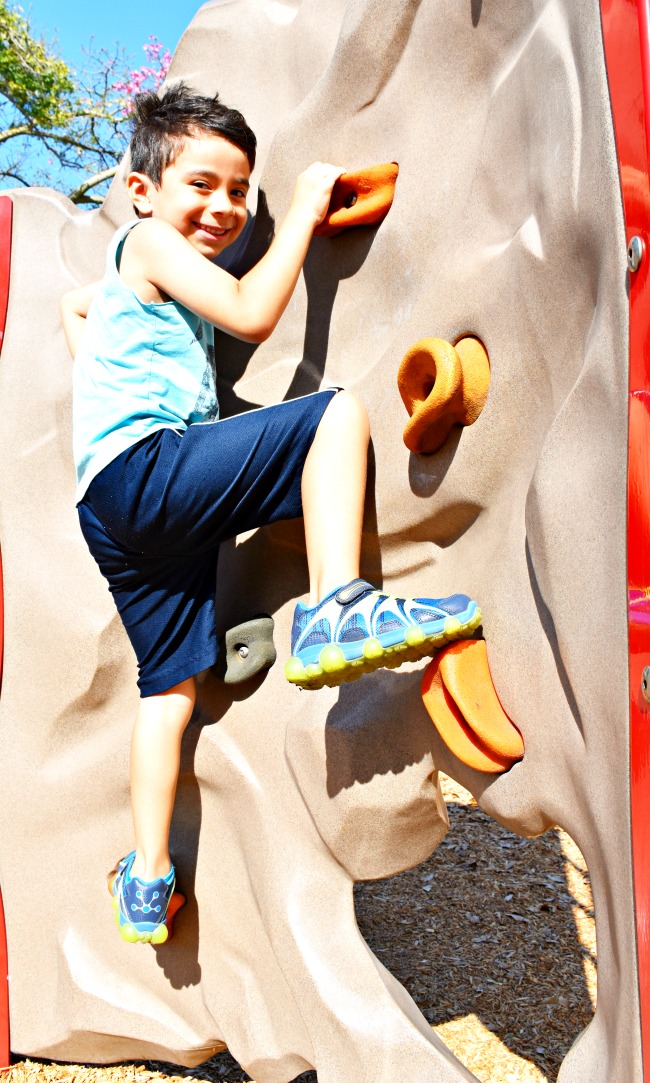 We cool it down by getting on the swings for about ten minutes. It's a great leg workout, and the breeze on their skin always feels good.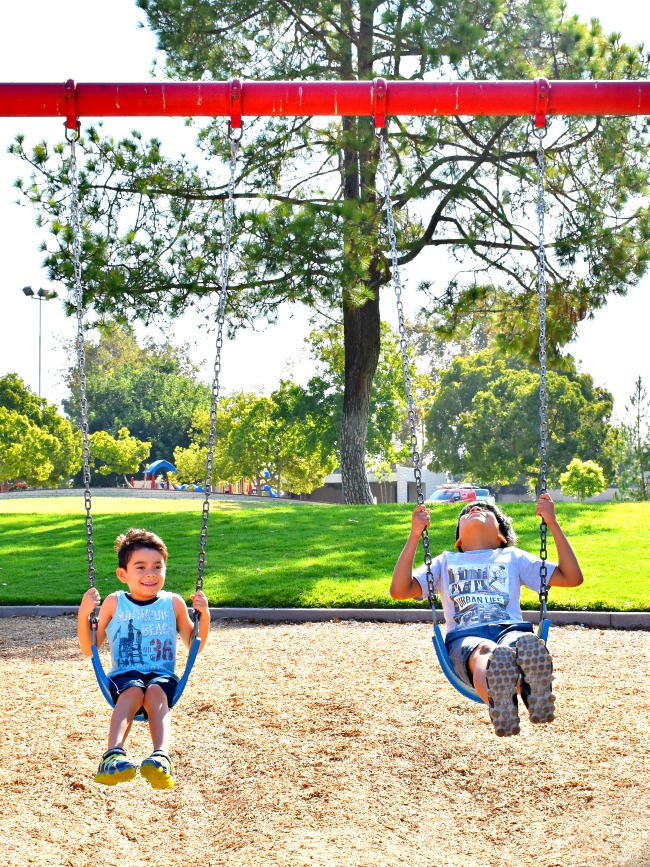 This entire workout is usually about an hour long and they are winded and ready to just chill afterwards. They feel good because they managed to use the playground as a kids gym and they know that little by little they are making their bodies stronger.
Related post: Visiting La Jolla Cove in the perfect Summer shoes
We'll continue doing our playground routine even after the kids go back to school because it's fun, easy and free. We'll also keep on using our Leepz by Stride Rite because they make it extra fun! These cool new shoes light up with every step, the kids feel empowered to be bolder and jump higher, they have a high-rebound footbed for that extra spring and their mesh anti-stink lining means that once we get home and they take off their shoes, I don't have to deal with the after-effect of a workout. You can pick them up at StrideRite.com and Stride Rite stores now. Both my kids have them, and they love them! I'm especially a fan of Leepz because they have no laces. You literally just slip them on and then tie the velcro.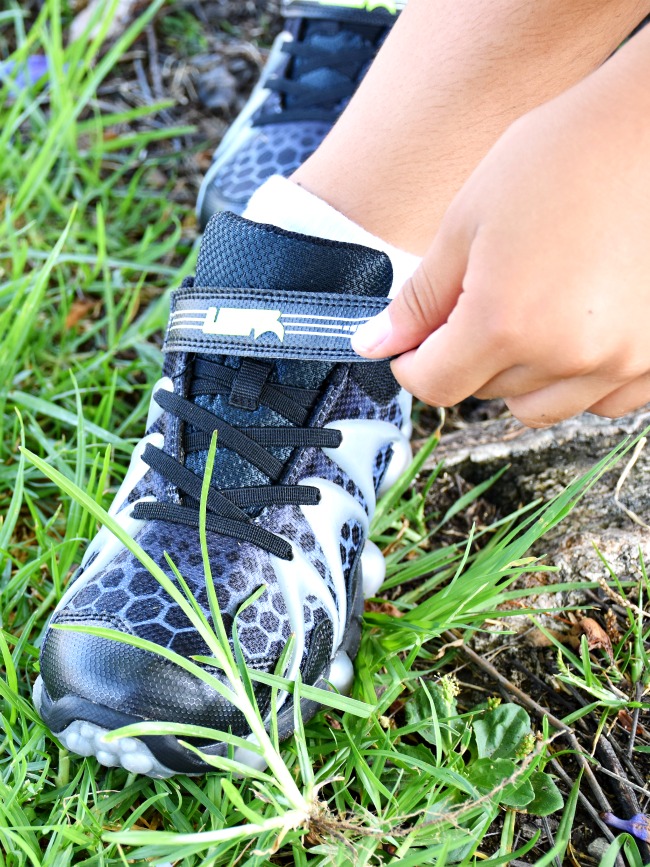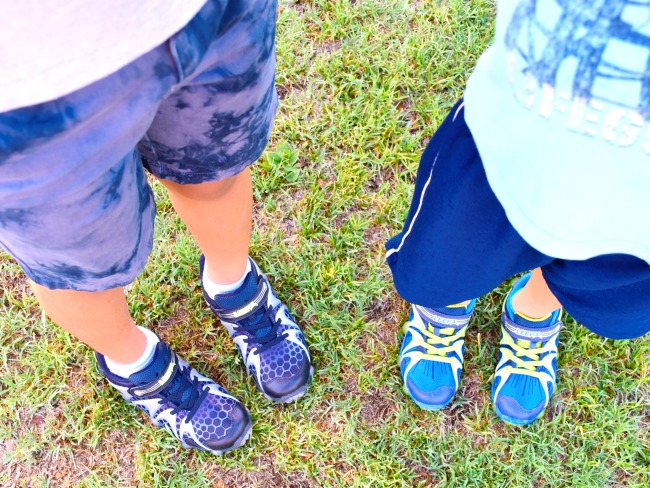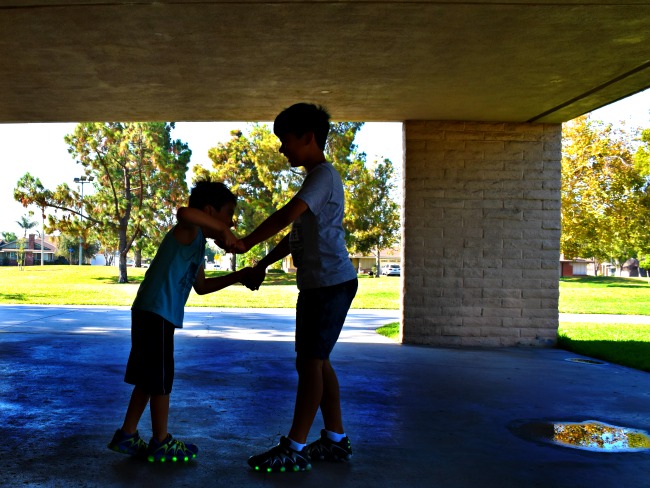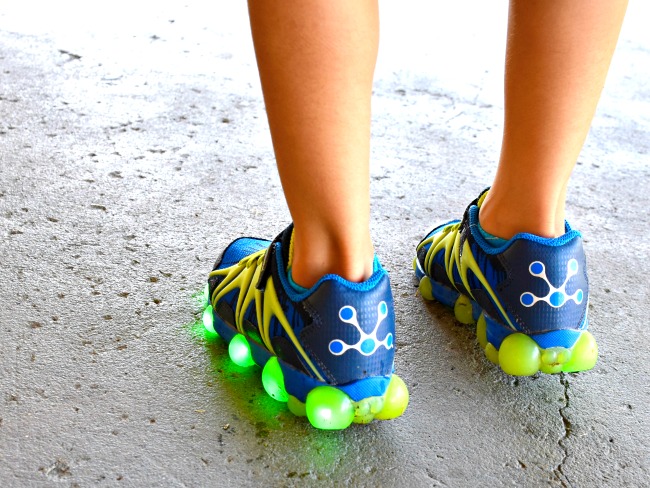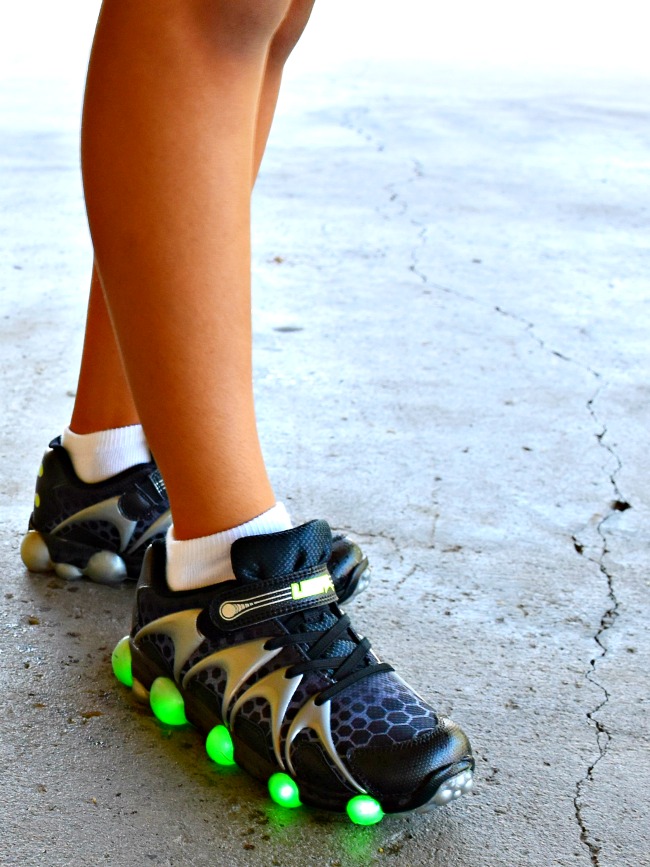 Before you purchase them, I would suggest that you sign up for Stride Rite rewards, you'll earn cash rewards for your purchases and you'll get insider benefits too!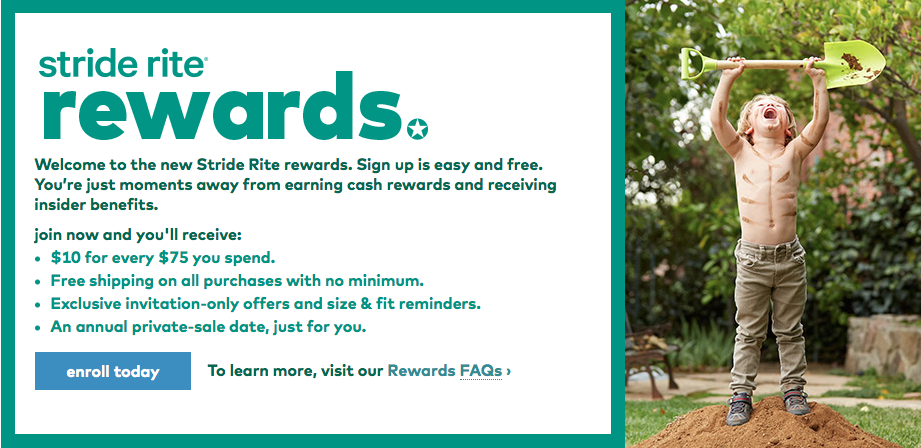 Have you used the playground as a kids gym before? Any tips or added exercises that I could suggest for the kids? I would love to read about them in the comments below.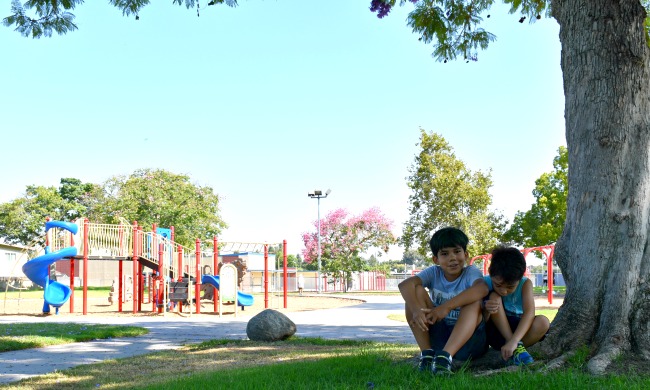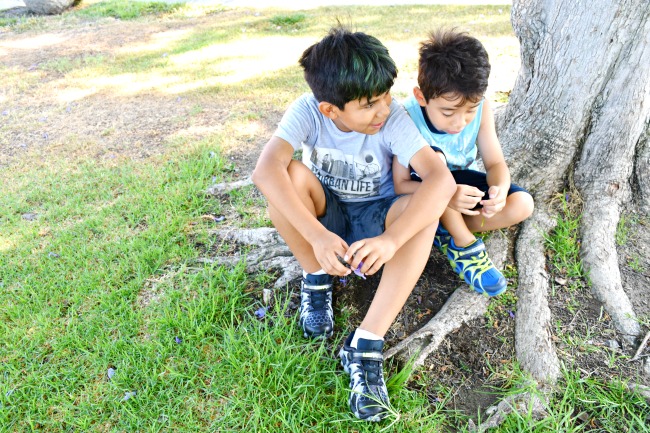 Stay connected with Stride Rite
Stride Rite stays connected with its fans through different channels including their email subscription list, Facebook, Twitter and Instagram. And if you own Stride Rite shoes of your own, make sure to share them online and use the hashtag #StrideRiteSmiles – they might feature your picture online!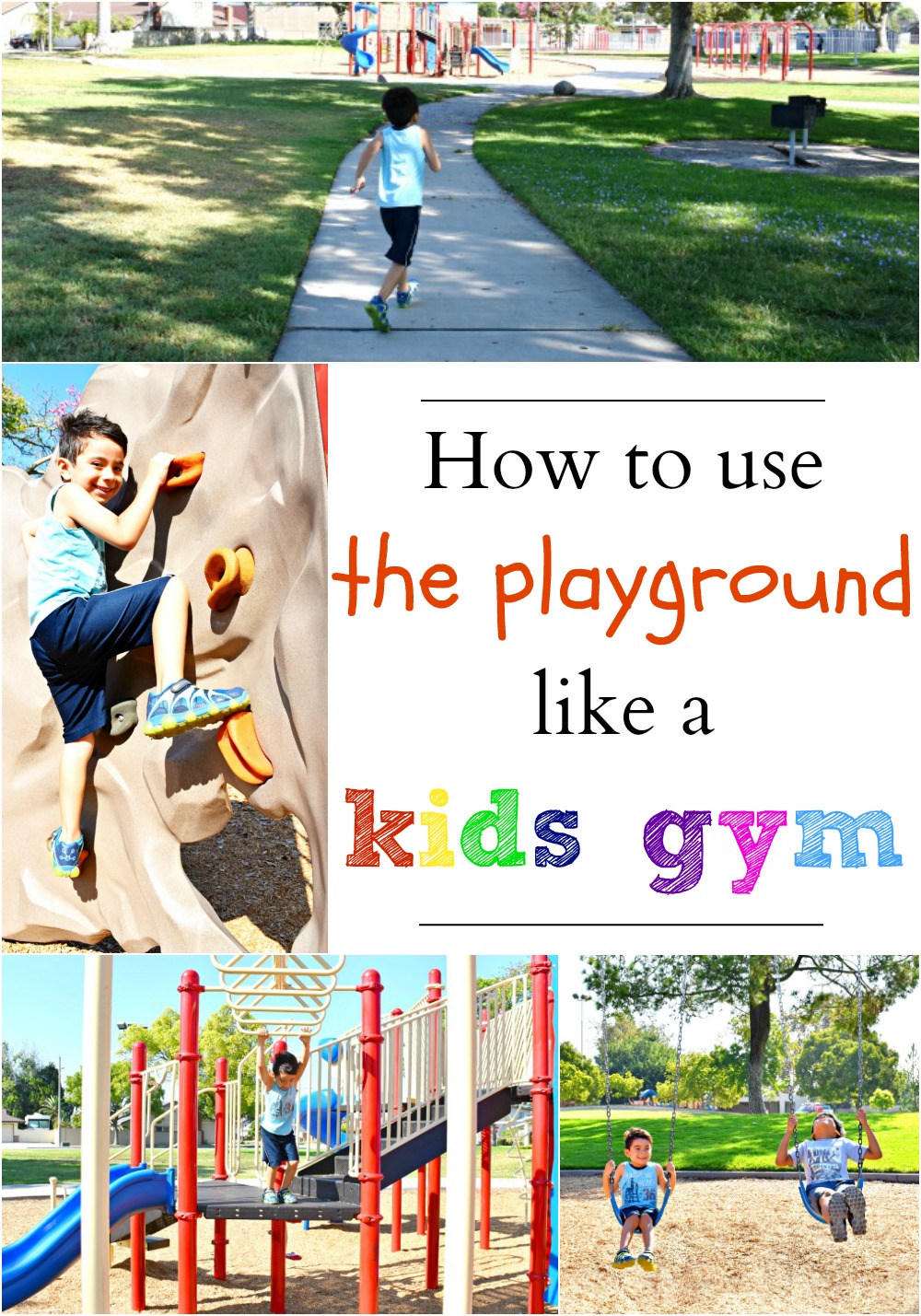 Originally published on July 30, 2016. Last Updated on August 1, 2017 by Pattie Cordova