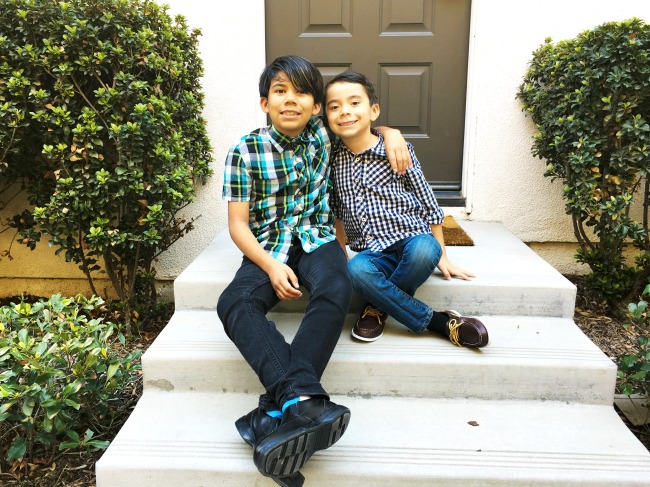 We believe that Stride Rite makes awesome shoes for kids. And that's why we've partnered with them to keep parents everywhere updated on their latest offerings.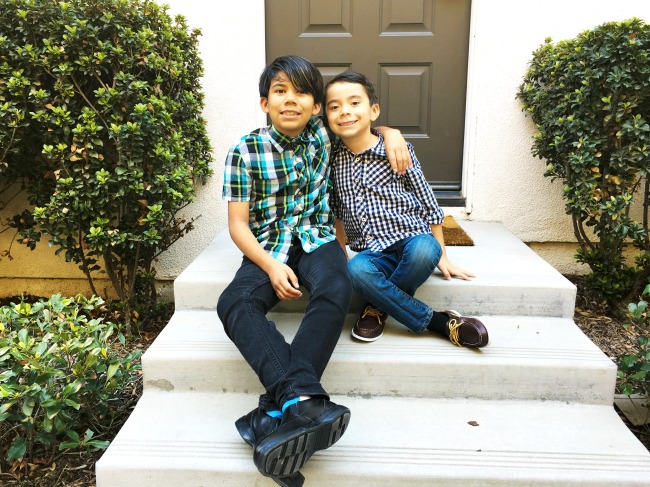 Every Momma loves a good pair of shoes, right? So of course we'd want only the best for our kiddos too! I'm sure you all know by now, that my niños shoes of choice are none other than by Stride Rite. My 5 year old practically lives in Stride Rite shoes and for good reason – they are super comfortable. They are made so well that Luca forgets he's even wearing any shoes! Just like their Momma, my boys love a good pair of shoes too. So for Thanksgiving, we picked up the chiclets new Stride Rite holiday dress shoes. They have many different styles and honestly, we loved them ALL!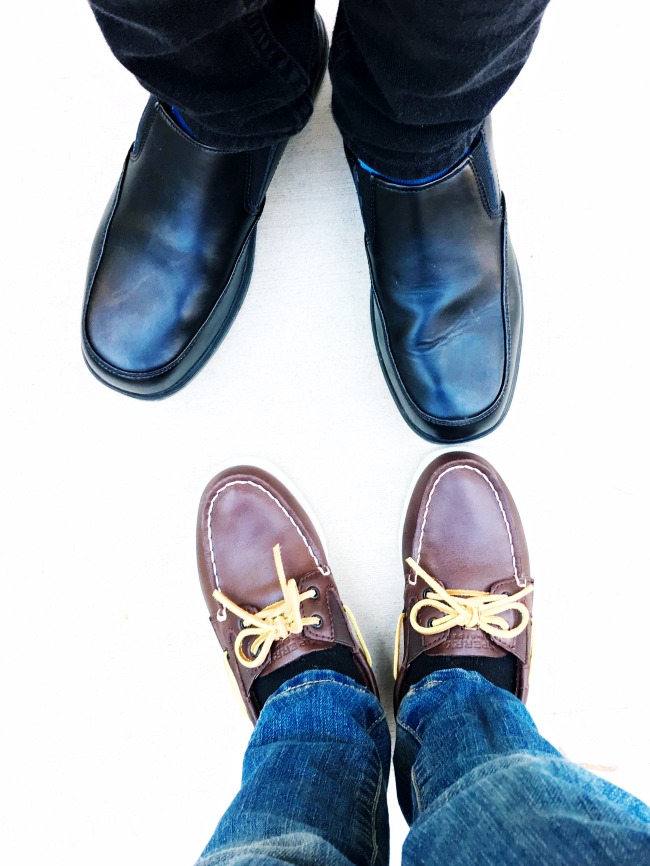 After narrowing down our favorites, the boys made their selections. Logan chose the black Hush Puppies Shane Slip-on Loafers. They are made of memory foam for all-day comfortability and support. They also breath well and are lined with an antimicrobial treatment. Yay for no more stinky feet! He also chose these dress shoes because of the slip-on convenience. When I say, "It's ready to go…" He can be into them and out the door in no time.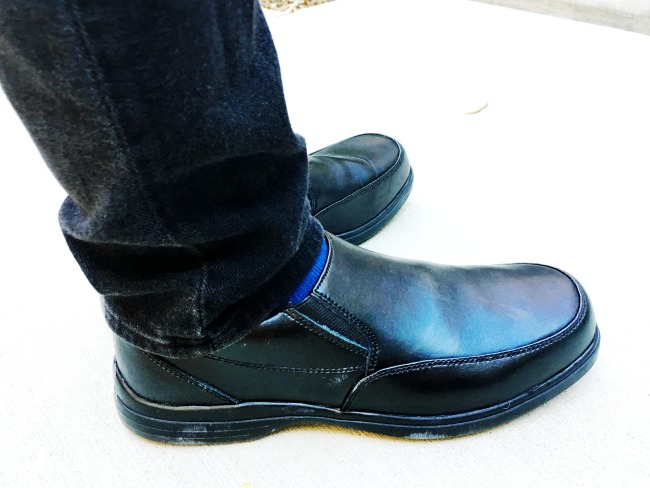 Luca chose the Sperry Top-Sider Classic Authentic Original Gore Boat Shoe in the brown color. This is a classic twist on the Original Sperry Top-Sider, but made for boys! Not only was Luca looking stylish the cushioned footbed made for some added support so he can run around in them. The fixed laces were a nice touch too, and since Luca is still learning to tie his shoes, he had the look of tied laces but didn't actually have to do the work. For on-the-go convenience, Luca was able to slip into them, and we could head out to our Thanksgiving festivities sooner which I really appreciated.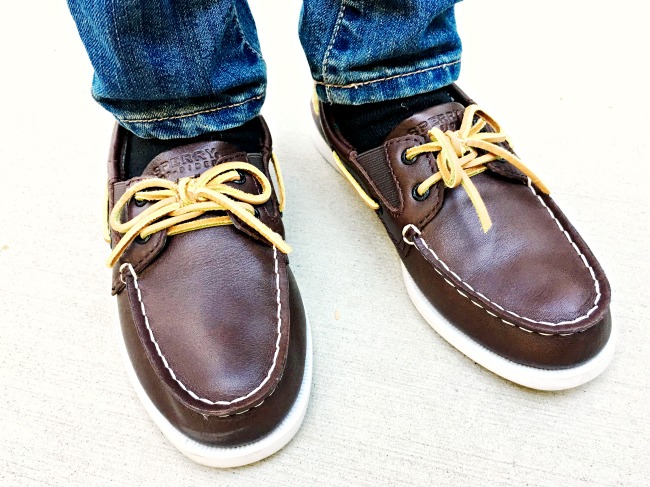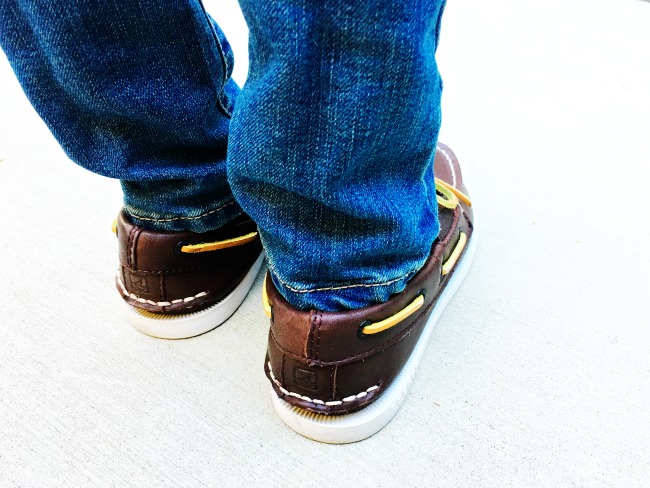 At Stride Rite, you can shop for any occasion. Whether it be for back-to-school shoes, holiday parties, family get togethers, family photos there is a style for that special child in your life. Not only did the boys make some nice holiday shoe selections, they also have adorable ones for girls. If I had a niña, I'd be shopping for her at Stride Rite too!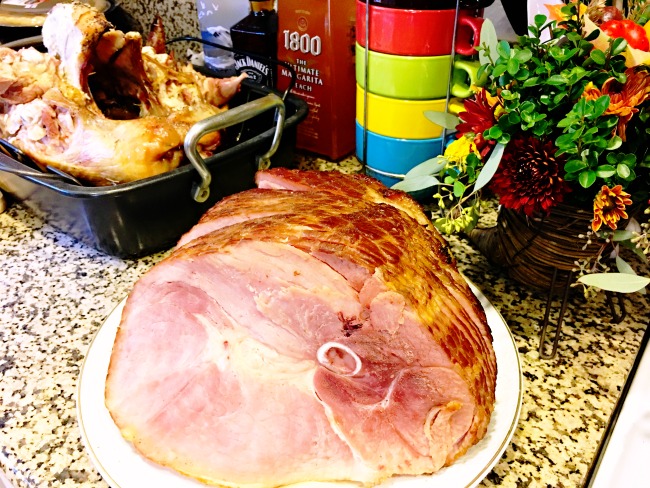 '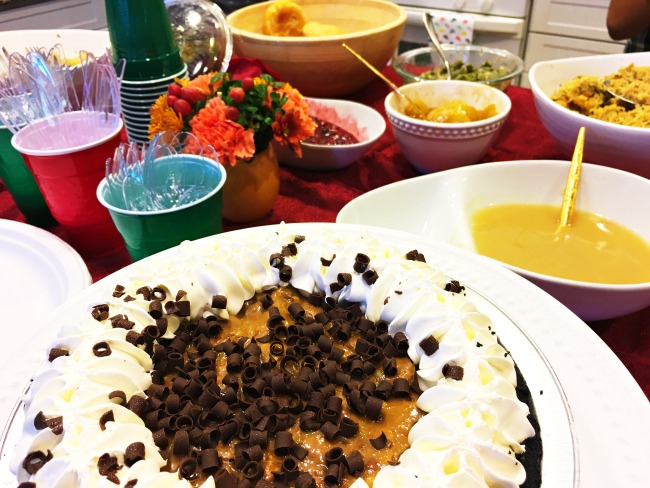 For Thanksgiving, not only did my chiclets look super guapos they were so comfortable too. The boys are usually in their casual shoes, but their dress shoes were just as comfy.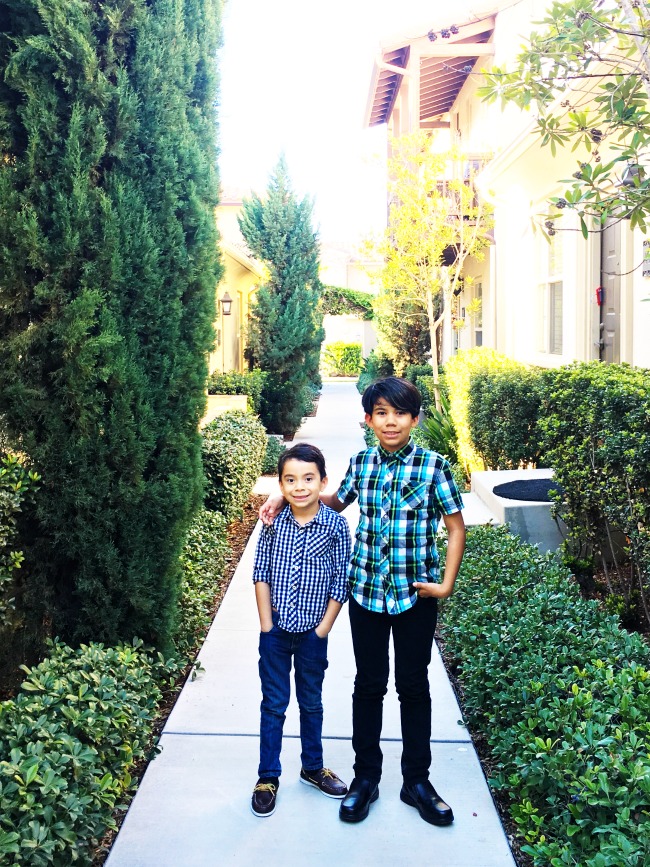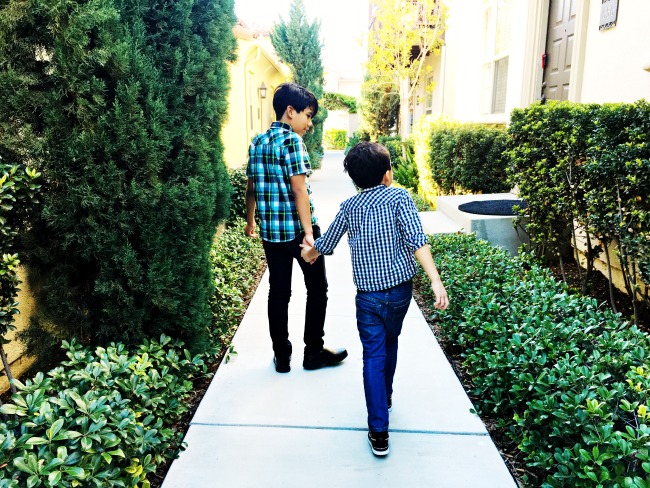 They were able to walk, run and play around with ease, which makes me asking them to put on their dress shoes just a little bit easier. Stride Rite also has many different styles that grow with your child. When we got our first pair, we were able to have the boys sized assuring us that our shoe purchase were going to be a good investment.
Holiday Shoes Promo Details
Want a pair for your kiddos and get it by the holidays? Order by 12/18 for standard shipping, 12/20 for two-day & 12/21 for overnight shipping. FREE shipping on orders $75+.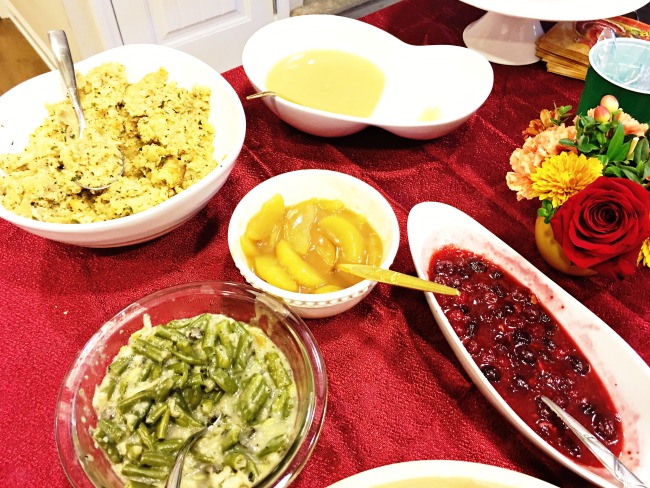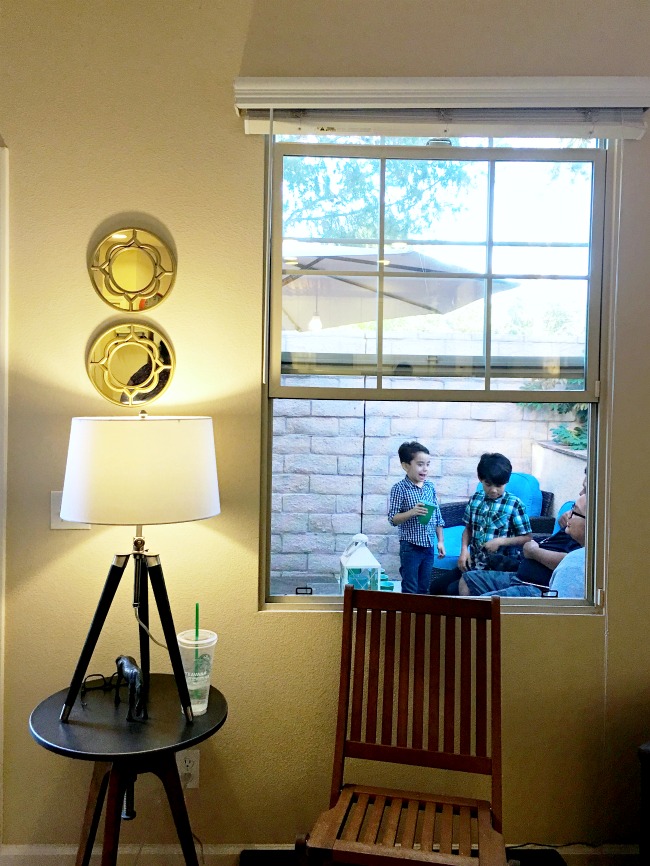 Stay connected with Stride Rite
Stride Rite stays connected with its fans through different channels including their email subscription list, Facebook, Twitter and Instagram. And if you own Stride Rite shoes of your own, make sure to share them online and use the hashtag #StrideRiteSmiles – they might feature your picture online!
Before you purchase your next pair of Stride Rite, I would suggest that you sign up for Stride Rite rewards, you'll earn cash rewards for your purchases and you'll get insider benefits too!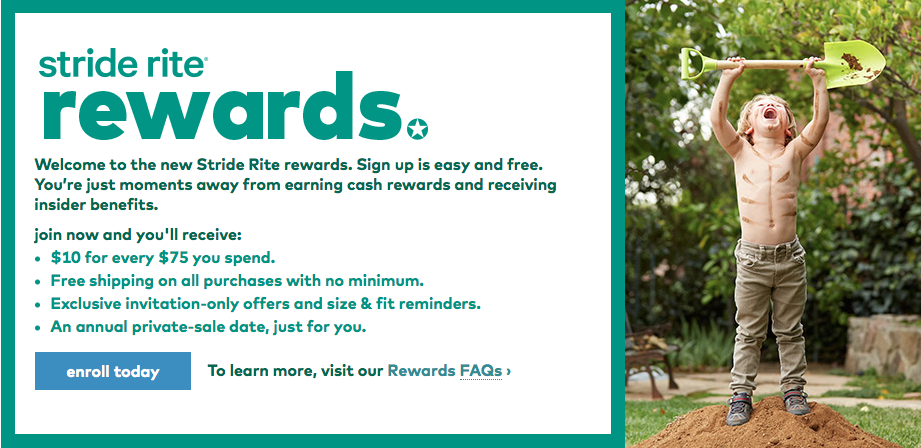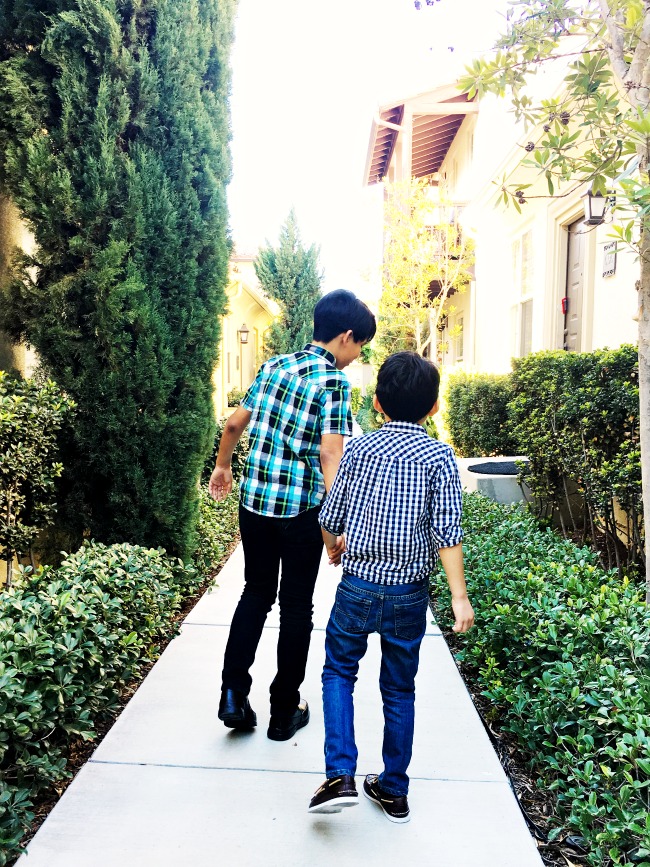 Originally published on December 14, 2016. Last Updated on November 4, 2018 by Pattie Cordova