Sunnies are a must-have if you're in So. Cal. You wear them every single day (sometimes, even indoors)! Stylish sunglasses do a double-duty because they not only boost up your every day look, but they also allow you to skip eye make-up when you're really not feeling up to doing your eyes.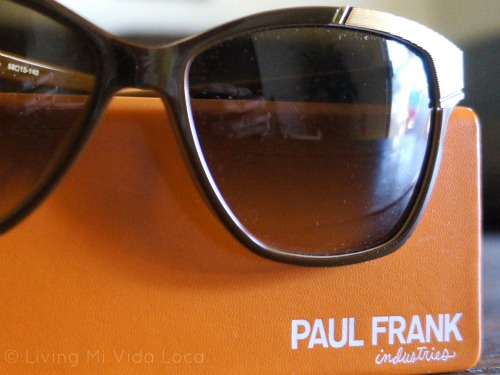 "My Excuse to Travel" by Paul Frank (MSRP $148.00)
I live by the high-low rule where I mix in high-end and low-end pieces. My high-end pieces are usually accessories (sunnies, shoes, handbags, jewelry) and so I'll usually go with the best that I can afford at that time. I definitely focus on brand name and even celebrity inspiration too. I've said before that I am influenced by celebrity style and so when I was online shopping for new sunglasses, I cross-referenced every choice I had with celebs who wore them. The way I shop fits into my high/low style because celeb style is usually high-end and so I can wear them with my Target dress and feel trendy. And that's how I came to choose my Paul Frank sunglasses, "My Excuse to Travel."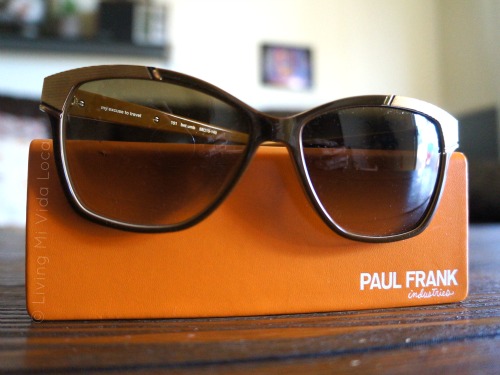 My Excuse to Travel sunnies come in eight different shades from Perfect Sunglasses USA. I chose Burnt Umber because it makes the gold accents on the top corners to stand out a bit more. I prefer my sunglasses in a brown shade because they go better with my hair and my skin color. Paul Frank sunnies come in a storage case that are not overwhelmingly big so they do not take up a lot of space in my handbag. The case has a great texture to it, so even before I put them on, I feel the quality and casual luxury.
As far the sunnies, they are plastic and lightweight. So much so that you'll forget that you're wearing them! My favorite part about the way that these fit is the space that it allows between my cheeks and the frames. Even when I smile, my skin doesn't hit the frames. The fit is perfect.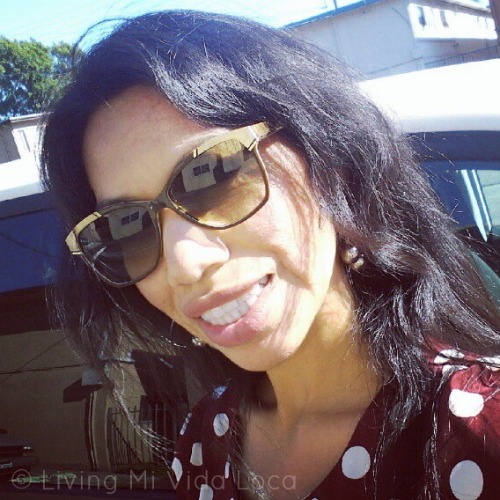 p.s. If you're wondering which celeb wears these sunglasses, it's "Twilight" actress, Ashley Greene.
[disclaim]This is not a sponsored post. I received these awesome sunglasses courtesy of a partnership with Giga Savvy. All thoughts and opinions remain my own.[/disclaim]
Originally published on February 3, 2013. Last Updated on July 1, 2018 by Pattie Cordova