See this picture? That's how I usually look when I don't do anything to my hair. And mind you, that's usually the case. I can work the makeup every day, but hair is just so… time consuming. I own a comb and flat iron and I'm lucky I can semi-work those two tools. When the invitation came along for a blowout from MyBlow LA, I was over-the-moon. I honestly didn't mind a drive up to their Beverly Hills location if my hair would look like one of the pictures on their website afterwards. But when I read that it was at their NEW Irvine salon? Well, to say that I was ecstatic would be an understatement.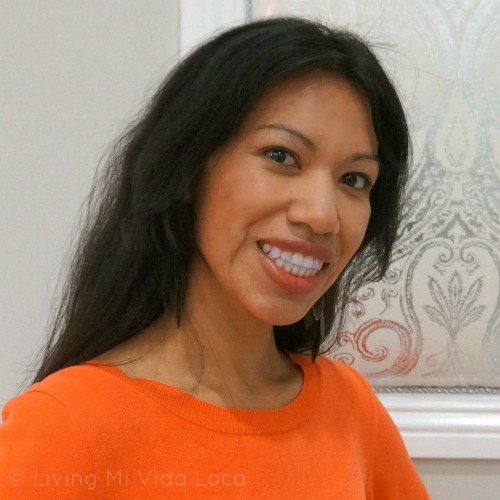 I washed my hair that morning because I didn't want to show up with dirty hair and I wasn't quite sure what to expect at this new salon. I perused their menu while I waited for one of the gals to help me  and settled on the "Romantic Affair" blowout. Linda, my hair stylist, suggested it because she said it would last longer. So my thought was that if it lasted longer, then I could make it through the weekend with cute hair. I'll let you know how that went later on.
As soon as I walked through MyBlow LA, I was instantly in love with the sophisticated and classy look of the place. From the white cushion seating to the chandelier, it was first class all the way. And the purse hooks under each station? Incredibly thoughtful!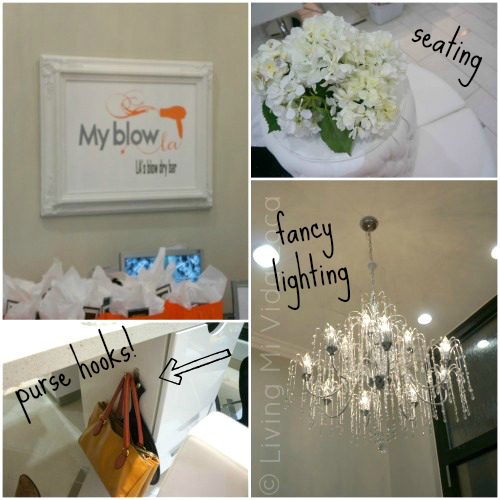 Linda, the fabulous hair stylist, gave me a deep conditioning treatment ($10 add-on) before taking me to her station and giving me my first blowout of my life. I sat down and looked over to my left and saw Gretty, the fantastic salon owner, sitting right next to me and getting her long, luscious hair touched up. It illustrated how involved she is in her salons because she trusted her hair to her staff.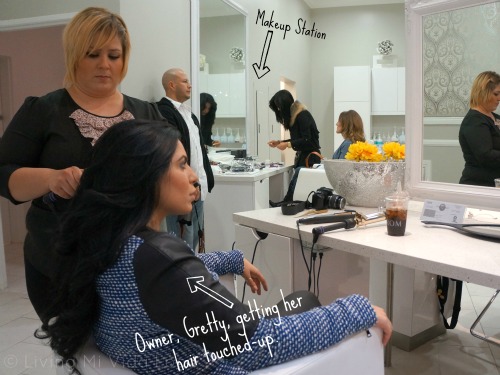 The blowout lasted for about 30 minutes. It started with a blow dryer and ended with a curling iron. She walked through every step of the process with me and showed me each product that she used. It was super interesting to see the process, but even more exciting was the finished product.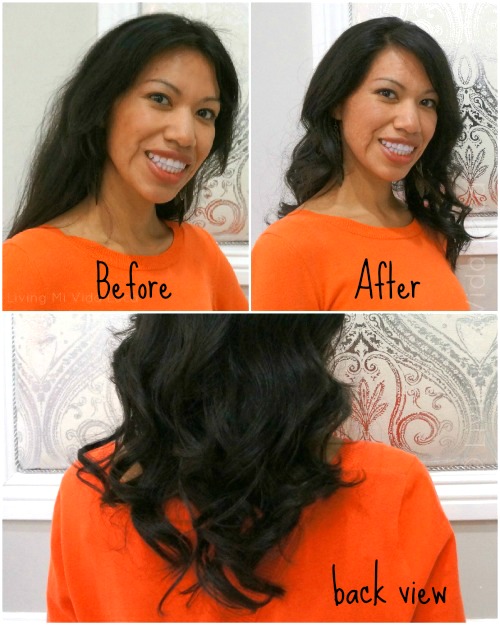 What do you think? Fabulous, right?!?? My hair was all frizzy and a total mess. A half hour later, it looked like I put thought into my appearance and all I did was do my hair! I was sold on the blow-out process, and I owe it all to MyBlow LA and Linda D. – the extraordinary stylist.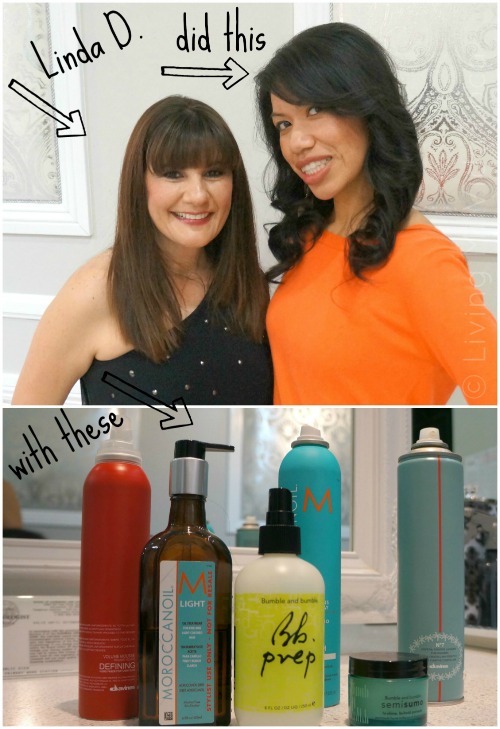 And I wasn't the only one that enjoyed the treatment that night. Check out Liz of Thoughts of a Mommy!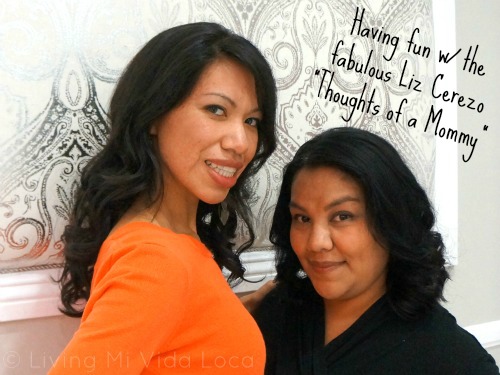 I went the extra mile that night and also asked for some fake eyelashes. The make-up gal did an awesome job. They stayed on for three days!
A blowout at MyBlow LA is only $35. However, visit them Monday through Thursday from 1 p.m. – 4 p.m. and you can get a beautiful blowout for only $25! They treat you like a queen from the moment you step through those doors. Want some coffee? Yup. They have that ready for you. How about some champagne? They have that too!
Interested in how it looks three (well, 2.5) days later?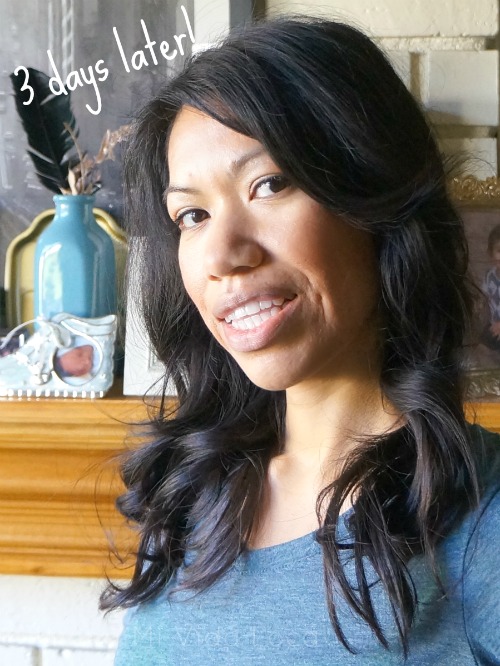 The picture above is from Saturday morning (hence the "natural" makeup). The blowout happened on Thursday evening. It was so worth it!
I made the hairstyle last a bit longer by loosely tying it in a low ponytail at night and stuffing it in a bath cap when taking a shower. Nothing else was done to it.
If you're in the So. Cal area, I highly recommend stopping by MyBlow LA for a quick blowout.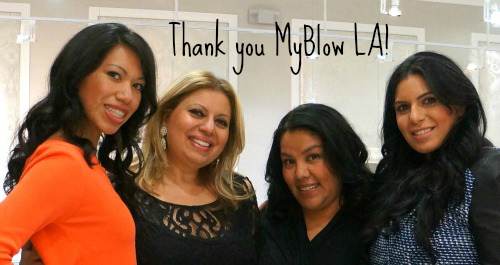 [disclaim]This is not a sponsored post. I received a complimentary blowout and lashes from MyBlow LA to facilitate my review. I also enjoyed some delicious goodies and received a swag bag. All thoughts and opinions remain my own.[/disclaim]
Originally published on February 16, 2013. Last Updated on August 9, 2017 by Pattie Cordova