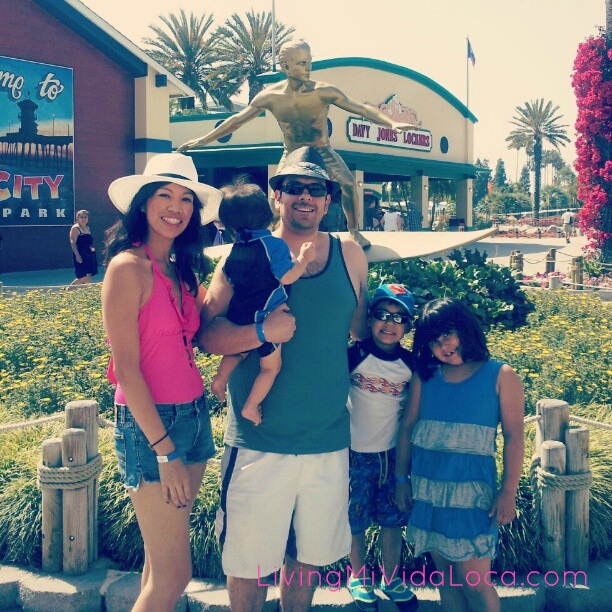 Your Best Self
Wearing the GUESS? Halter Swimsuit with Plunge and Ruffles
I am nothing if not transparent in this blog. I don't lie, I give you my honest opinion and I do what and write what I feel you would want from me when I review items… such as this swimwear. Yes, I will show you what the bathing suit looks like on me, imperfections an all. Why? Because I want YOU to know that I will do what it takes to give you an honest review and that includes being half naked. But before we get to the goods, let me show you what the GUESS? Halter Swimsuit with Plunge and Ruffles is supposed to look like: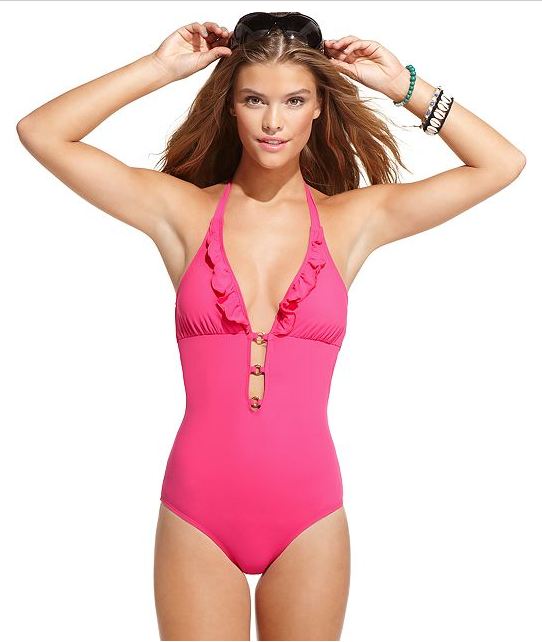 As you can tell, it's a beautiful suit. I chose this swimsuit for the specific purpose of wearing something that I could comfortably wear down a water slide without feeling like something would inexplicably untie, unhook, slip, etc. I loved the pink and so I went with that color.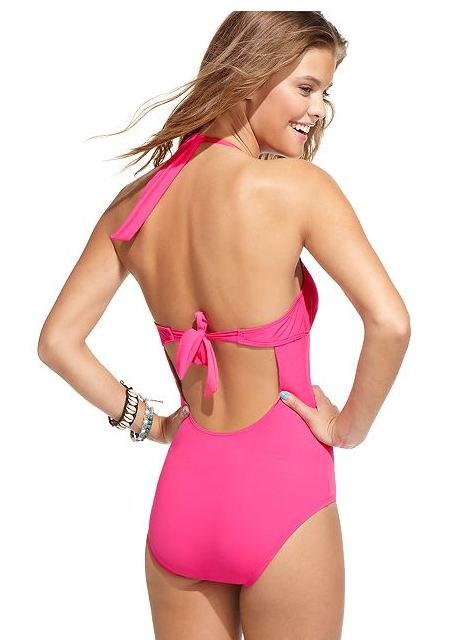 You should know that this is my first one piece swim wear that I have purchased. Not because I have this totally hot body that shouldn't be covered up, but because I'm not really into pools, beaches or suntanning. Sure, I'll go to a pool and/or a beach (I mean, this is So. Cal. after all), but I'll lay in the shade in shorts. So knowing that I would be slipping and sliding at Knott's Soak City, I made sure to order it with that in mind. I should also not that I'm not overly (or even subtly) voluptuous on top so full coverage wasn't a concern of mine. What I was more concerned about was that it would be long enough for my 5'8″ frame. I ordered a size small because I thought that anything bigger would just be too big on top. Sure enough, it came in and I had to go exchange it for a medium because when I had the small on, it would either show too much on top, or too much on the bottom.
So I went into Macy's, switched it out for a medium and the length was almost perfect, but the top wasn't. It was a little loose but nothing that I couldn't manage so that's the one that I wore to Knott's Soak City on Sunday.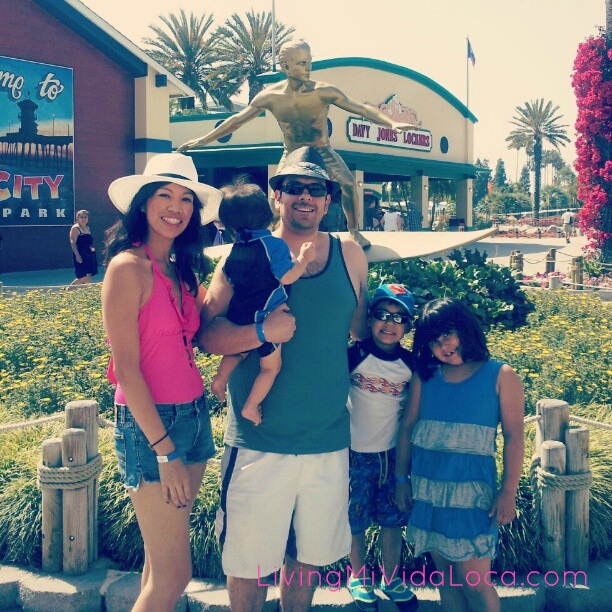 So as you can see, there is a little give on the side of the suit due to my, um, underdeveloped chest.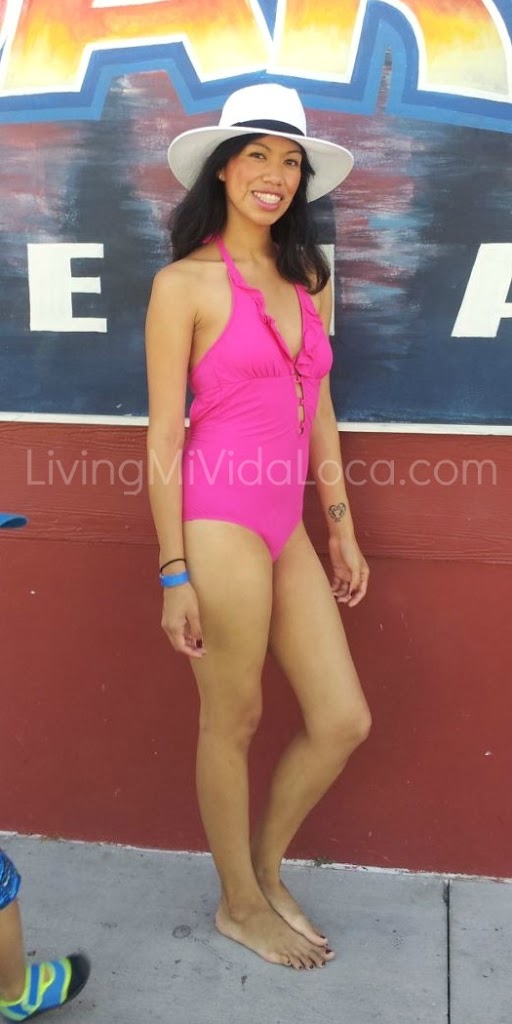 I also decided to throw it in the wash along with my kids' swim clothes and used the "handwash" cycle. I should have followed the directions on the tag because some of the color came off in the wash and onto my kids' clothes. Not enough to make a BIG difference, or even a notable difference, but it still happened. Next time I won't be so lazy and I will wash it by hand. Or I'll stick it in the wash again, but by itself. So there you have it folks. My utterly transparent opinion of this great swimsuit. And just so you know, I'm not fishing for compliments on the way that it looks on me. I wrote this to share with you my swimsuit choice that allowed me to cover up my insecurities and made my good parts shine. So now you tell me, what kind of swimsuit do you wear during the Summer? Link 'em up in the comments below. I would love to check them out.
I received this beautiful bathing suit from the wonderful folks at GigaSavvy. My thoughts and opinions remain my own.
Originally published on May 23, 2012. Last Updated on April 2, 2019 by Pattie Cordova