Holidays
Winnie the Pooh costume DIY in 5 minutes (No Sew)
Halloween is around the corner, and we couldn't be any more happier. Thankfully, living here in Southern California there are a lot of different events happening around the season, so it's always nice to have more than one costume ready to go. For our Disneyland trip, we love to get in the spirit of things with Disney-inspired Halloween costumes, like the Winnie the Pooh costume DIY I made… in under five minutes.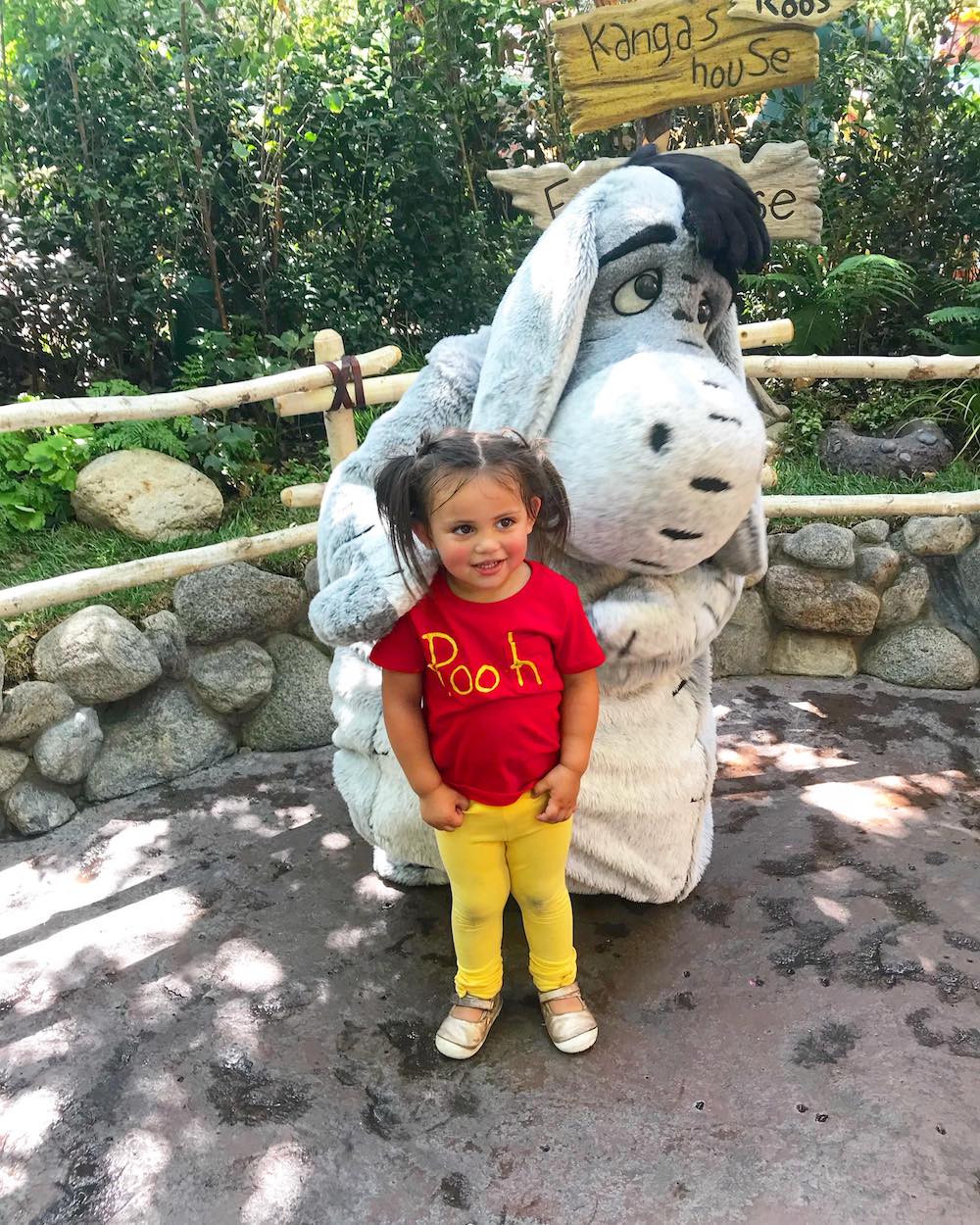 This DIY costume is great for anybody who is working within a budget, is tight on time, and loves Winnie the Pooh. The "Pooh" costume is kid-friendly (they could probably make it), fast, and super easy. It's a fun and adorable costume to make and to wear. Plus… you could probably make a matching costume for you too.
When it comes to DIY costumes, you should always try shopping at thrift stores first. You never want to spend a lot of money and with this costume, you could probably spend less than $5 dollars. However, if you don't have time to go to the thrift store and search, you can always go to Target, Walmart, or any store that sells solid color clothing with no design or logo showing. We got our red shirt for 99 cents and the leggings for $2 at the thrift store. You can find yellow fabric paint at any arts and crafts stores. We suggest getting the smallest size bottle because you won't use too much.
DIY Winnie the Pooh Costume
Materials needed:
To make this costume, just write "Pooh" onto a solid red shirt with the yellow fabric paint. Make sure to put something underneath the shirt just in case the paint seeps through the shirt. We used cardboard, but you can use anything like a notebook, paper, magazine,etc. Remember… the letters don't have to be perfect. It's supposed to look like Pooh wrote it himself. Let it dry overnight.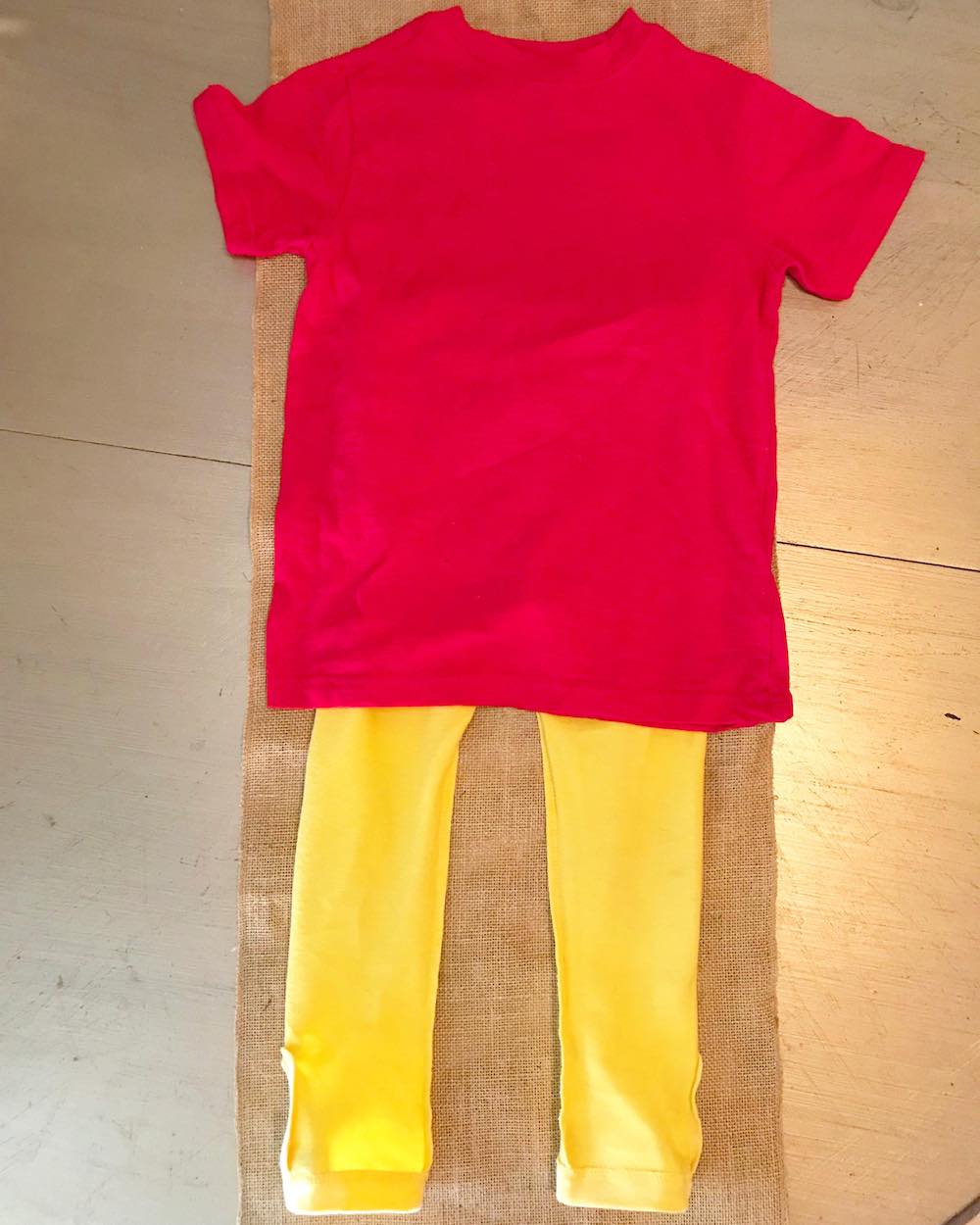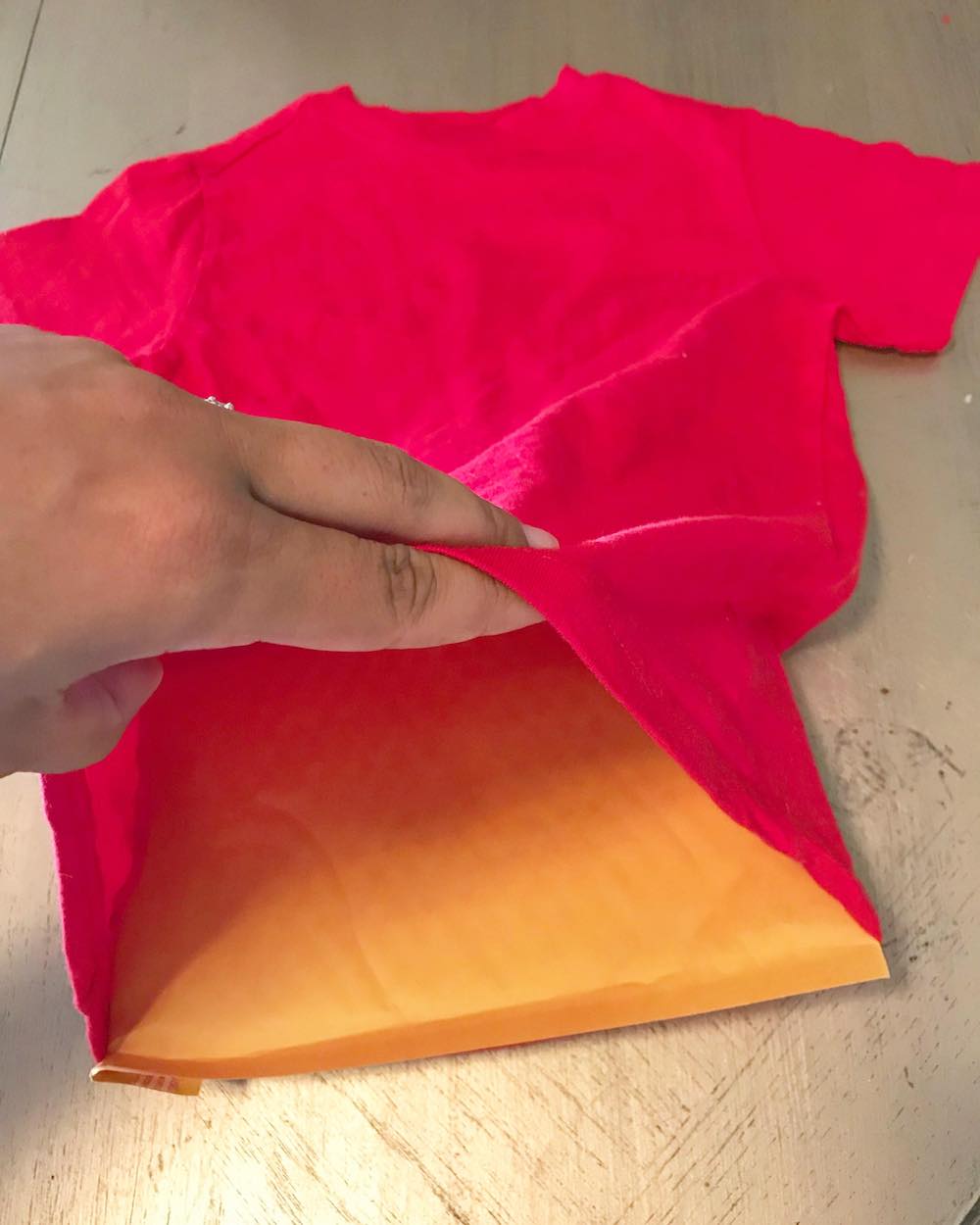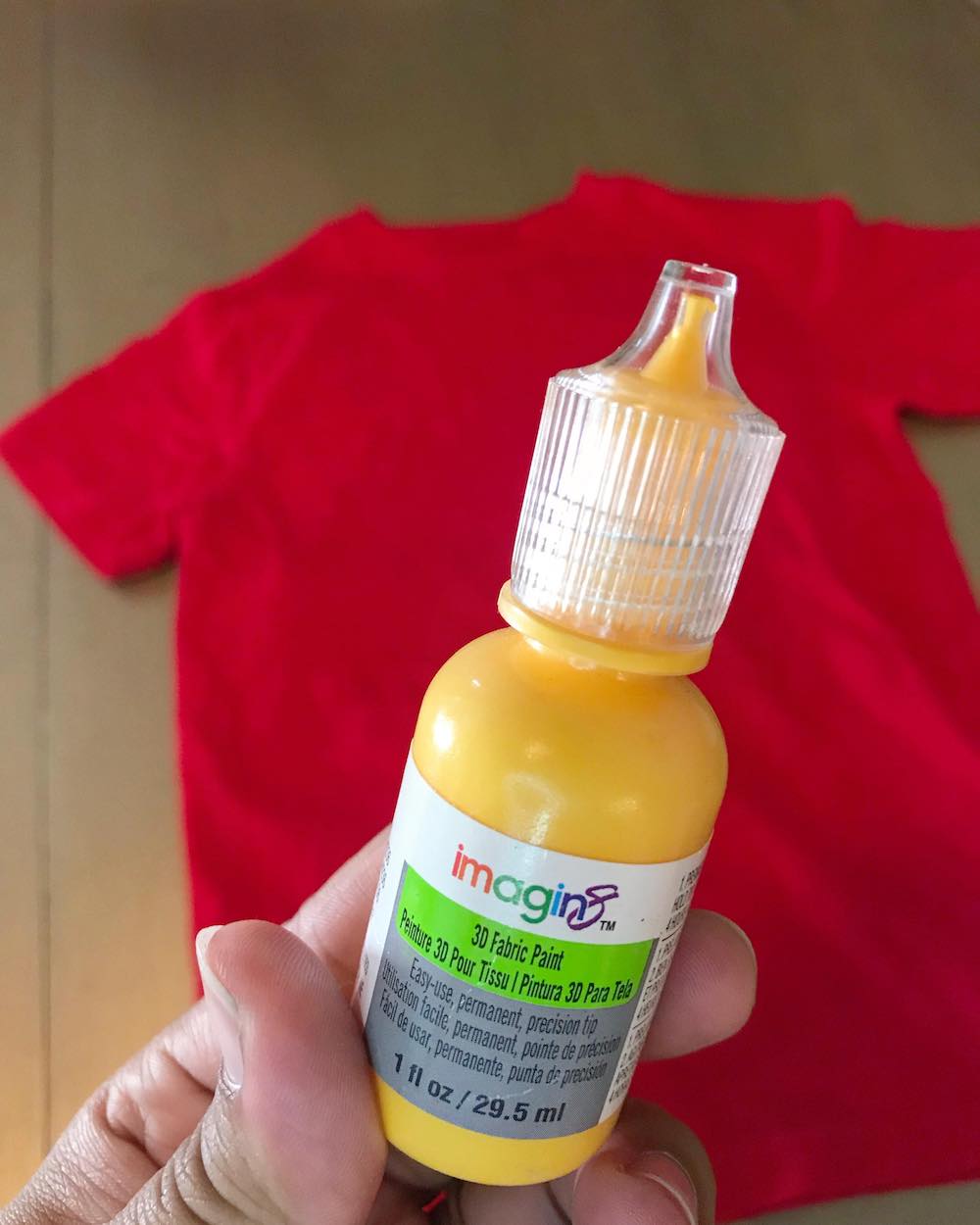 If you need the costume faster than that, use a blow dryer to dry the paint. Let us know if you make this costume – we'd love to see it! Have a Honeyful halloween!!!
p.s. If you're totally not into the DIY thing, you can always get this Winnie the Pooh costume on Amazon. LOL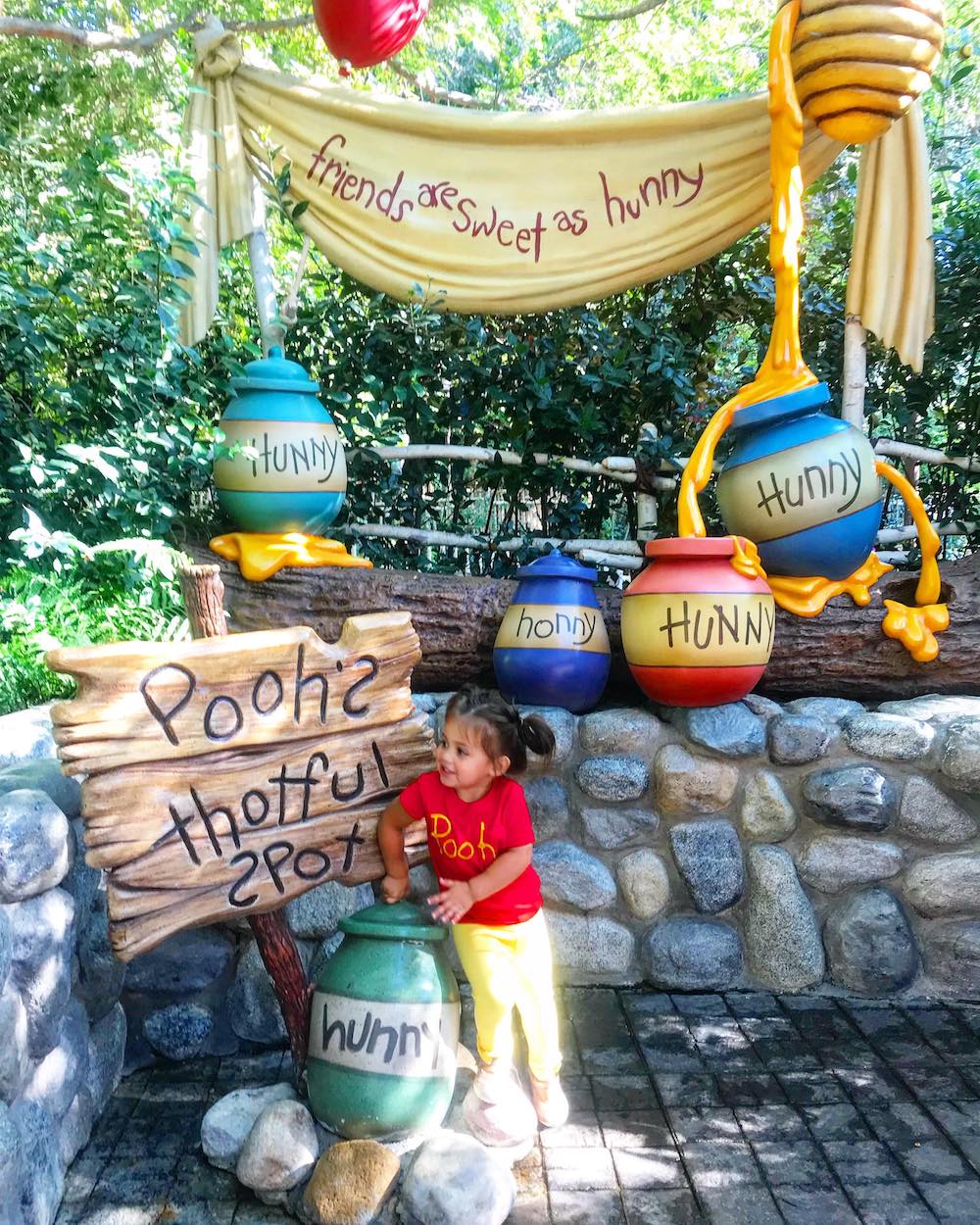 Originally published on September 28, 2018. Last Updated on May 8, 2019 by Pattie Cordova