We took our first Disney Cruise to the Bahamas this month as part of the Disney Social Media Moms Conference. Having never been on a Disney Cruise before I wasn't quite sure what to expect. I learned a lot, and even picked up some new terminology – like "fish extenders," and pulled together some last-minute DIY door magnets to personalize our room. Honestly, I don't know if I would have learned about fish extenders and door magnets for a Disney Cruise if I hadn't of accidentally read a thread on the Disney Social Media Moms group.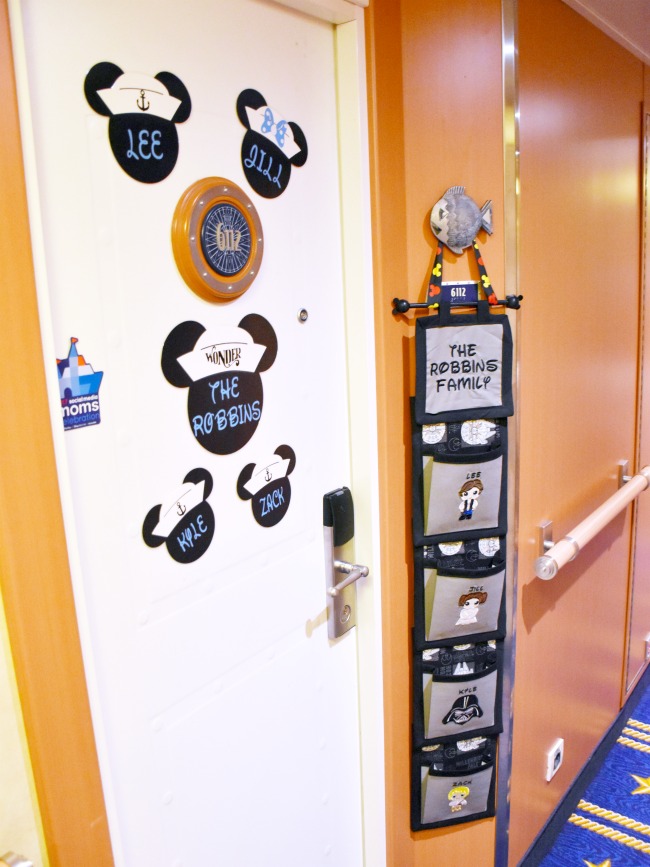 I figured I can't be the only one not knowing these tips, so I pulled together a few resources for you in this Disney Cruise Tips post so you can be prepared when you go onboard with your very own fish extenders and door magnets.
Fish Extenders and Door Magnets for Disney Cruise
DIY Door Magnets
The doors on the Disney Cruise ships are magnetic! So about an hour before we left for our flight I pulled together these DIY Mickey Mouse door magnets for our Disney Cruise ship door. They were super easy to pull together! I used this Mickey Mouse head template from PrintableTreats.com. They have a bunch of free templates. To access them, share the link at the bottom of the page under "Downloading and Printing" and then they'll give you access to the templates.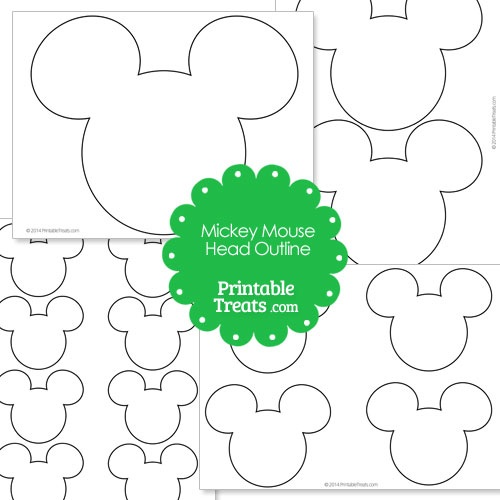 I printed the Mickey Mouse heads on colored card stock and then added stickers to spell out our names, some Mickey cheer with Disney-themed stickers and some cruise-themed stickers to fill in empty space. I asked the kids to help me out while we drove home to speed things up. Once the stickers were on I ran them through the Xyron Creative Station machine to laminate on one side, and add a magnetic side on the other. If I were to do it over again, I would apply a stronger magnet to the back.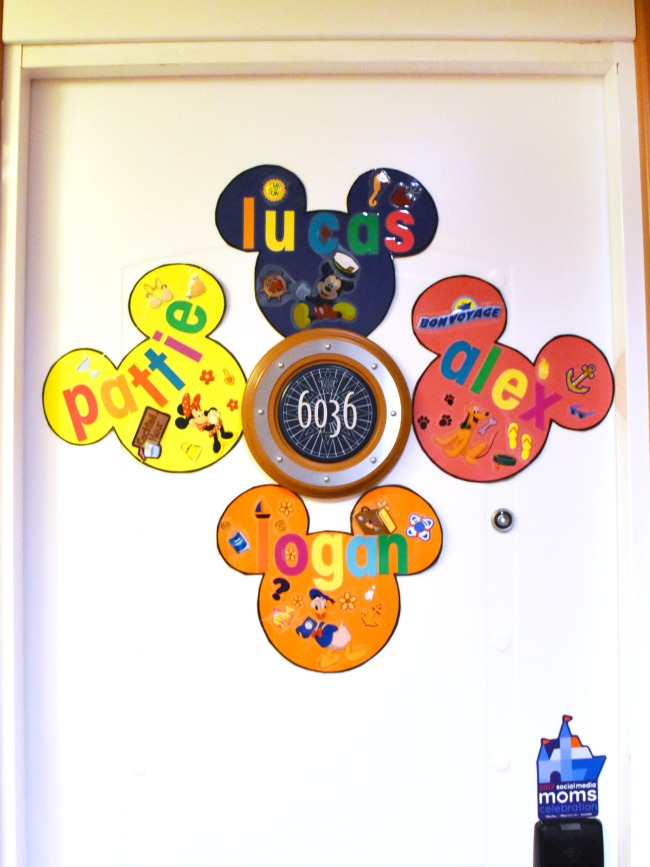 Customized Disney Door Magnets
If you have time before your cruise and don't want to make your own, you can head over to Etsy and buy some that will fit you and your family perfectly! There are several Amazon sellers who offer customizable door magnets and available for download at home. A complete set is about $10. This Disney Family Cruise To Do List by Peachy Graphic is cute too. The kids loved walking down the halls looking at everyone's door magnets.
If you forget, or don't want to travel with your door magnets, you'll find a few sets available for purchase at the gift shops onboard. I saw them available for about $15.
Also, I would suggest bringing along a magnetic board to place on the door as well. You can use it to engage with other cruisers onboard, asking questions like, "Yoda or Chewbacca?" and leaving a dry erase marker on the door for people to answer. The magnetic board can also be used to leave messages for your family to let them know what you're up to during the day.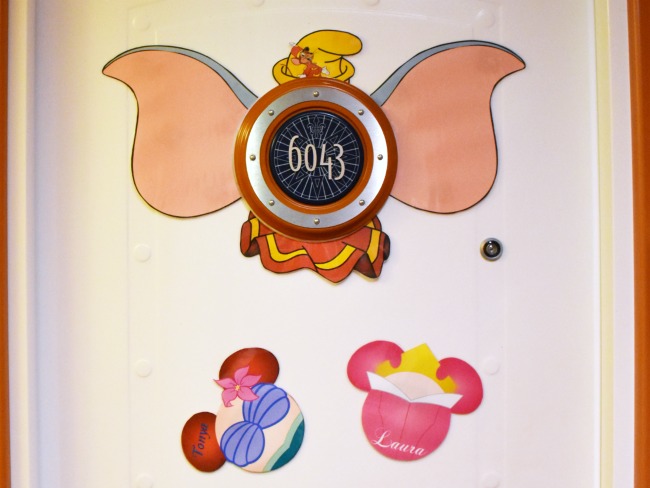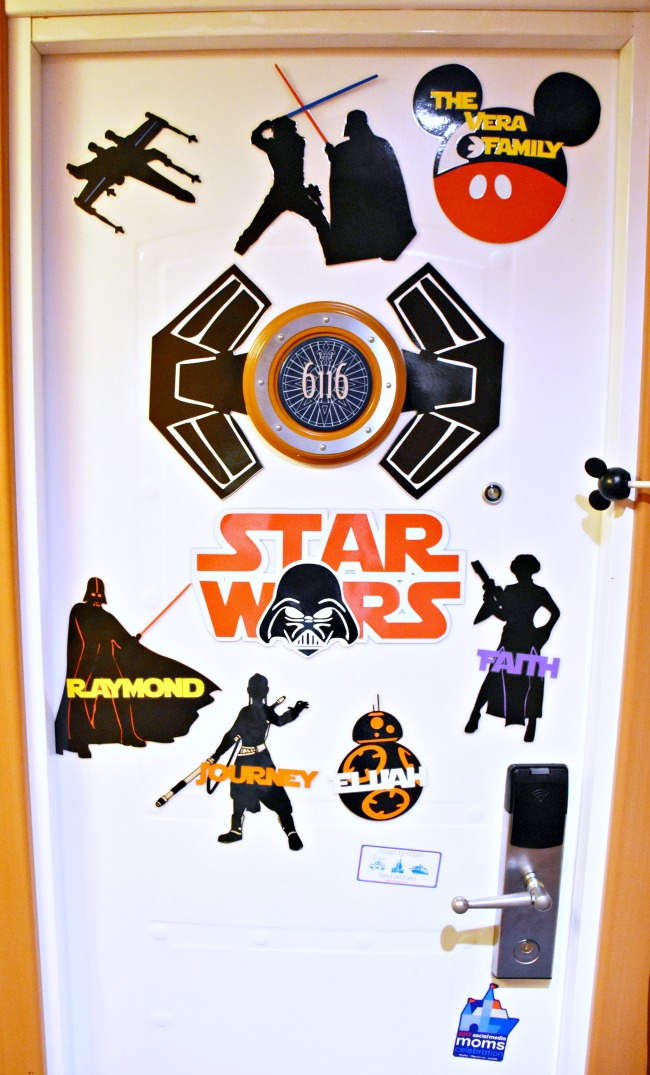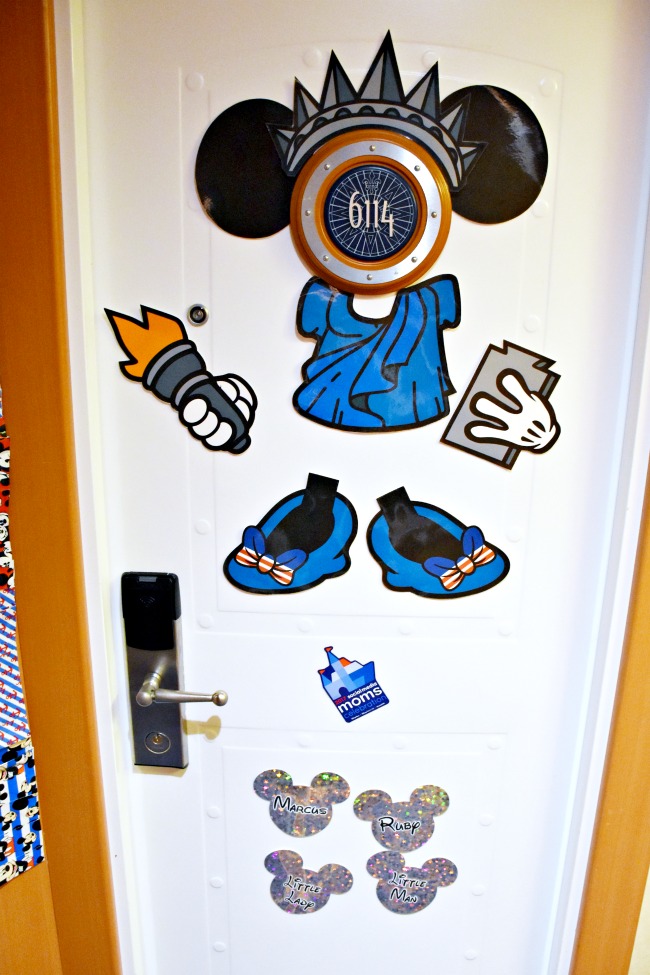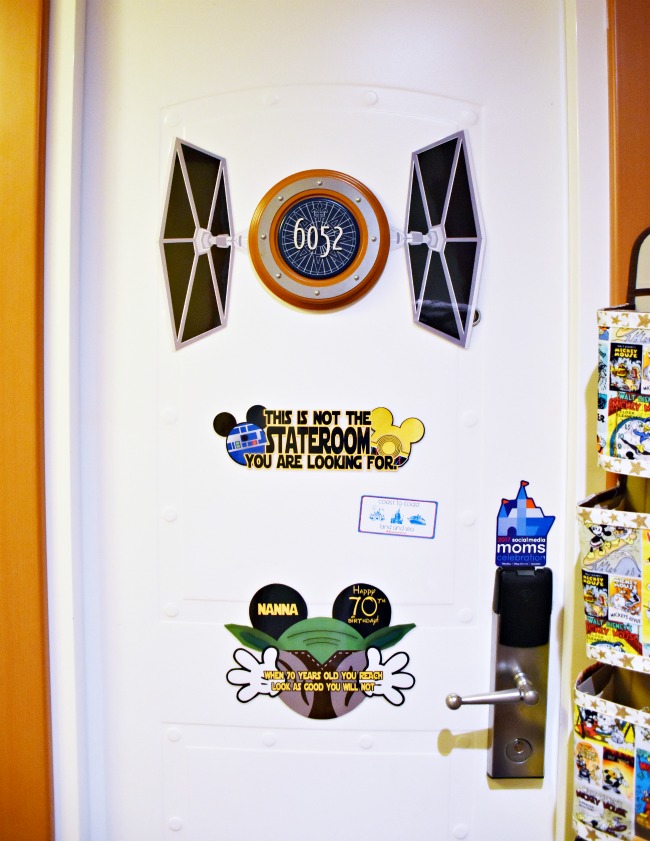 Fish Extenders on Disney Cruise
Fish Extenders
Fish extenders are a fun way to meet other cruisers and exchange gifts. The name comes from the fish located outside each door that is typically used for notes from the crew. This fish is also the perfect hook for hanging your fish extender.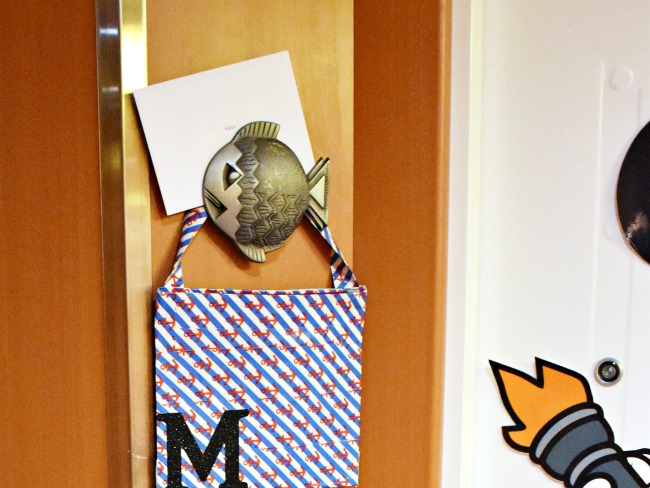 Participating does take a little bit of planning as you need to find a group to join and participate in the fish extender on your cruise. Typically you'll join a group that you find online and the size of your group will vary. If you go to the DIS Meets Board on the Disney Cruise Line Forum, you can look and see if someone has already started a Fish Extender exchange for your sailing. From there, you can start planning out your fish extender and decide if you'll be making your own (like Dawn from ANewDawnn.com) or buying it online (visit StitchNBows – she comes highly recommended or get this one on Amazon for under $10!).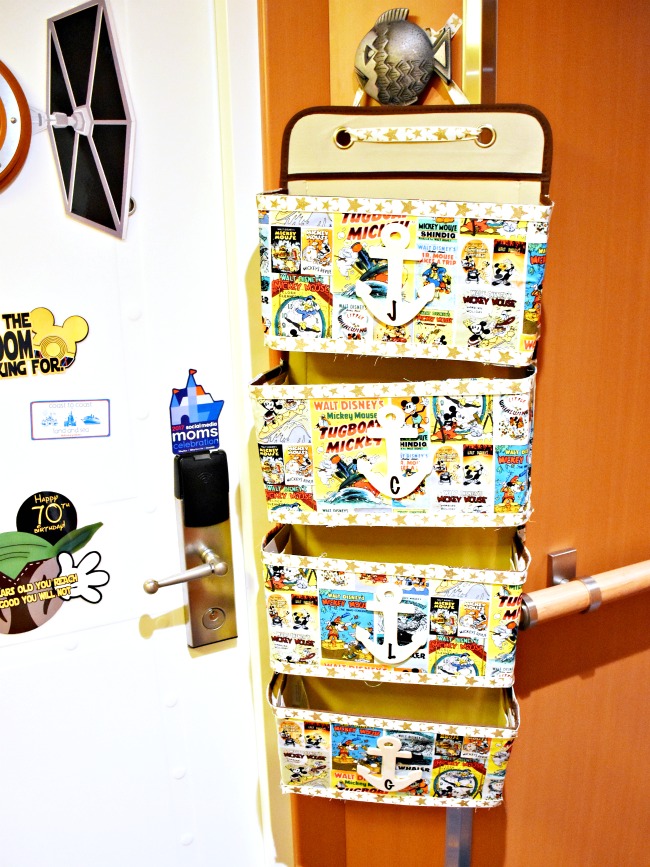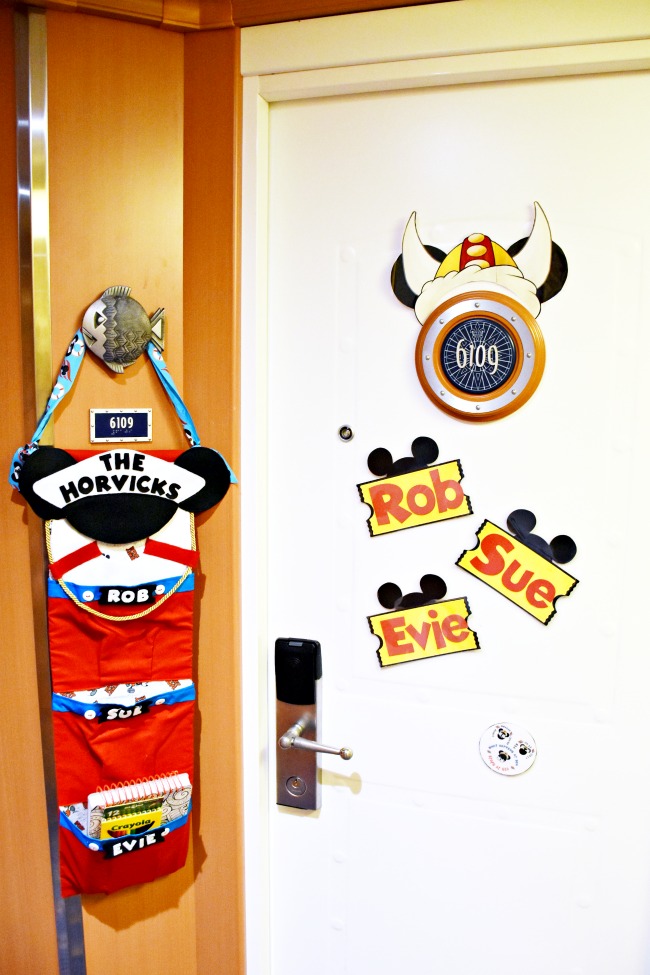 Fish Extender Gift Ideas
Once you figure out your fish extenders then you can focus on the gifts. You can do anything from coloring books and sunglasses, to hand sanitizers and candy. You can also choose to make your own fish extenders gifts, like these DIY Mickey Mouse keychains from TheFarmGirlGabs.com. Here are some more fish extender gift ideas (shop these fish extender gift ideas on Amazon):
a deck of playing cards
sand shovel
magnetic clips
Disney-themed magnets
magnetic dry erase boards with marker
mini-bubbles
bottles of water
luggage tags
key chains
glow sticks
stamps
hand sanitizer
sunglasses
tic tacs/mints
elastic hair bands
magic towels
sharpies
mini first-aid kits
personalized picture frames
earrings
nail polishes
baby wipes
sanitizing wipes
lip balm
mini flashlights
snacks
LEGO Disney minifigures
I hope these Disney Cruise tips featuring door magnets and fish extenders are a good jumping off point for your upcoming Disney Cruise. And if you've done a Disney Cruise before and have more tips for us – please leave them in the comments below. Also, if you book a Disney Cruise through Travelocity, you can get a discount on a Disney Cruise without a coupon code! Bon voyage!!!
Pin this article for later
Please pin the image below to share this post with others, or send it to your friends and family so they can get read these Disney Cruise tips.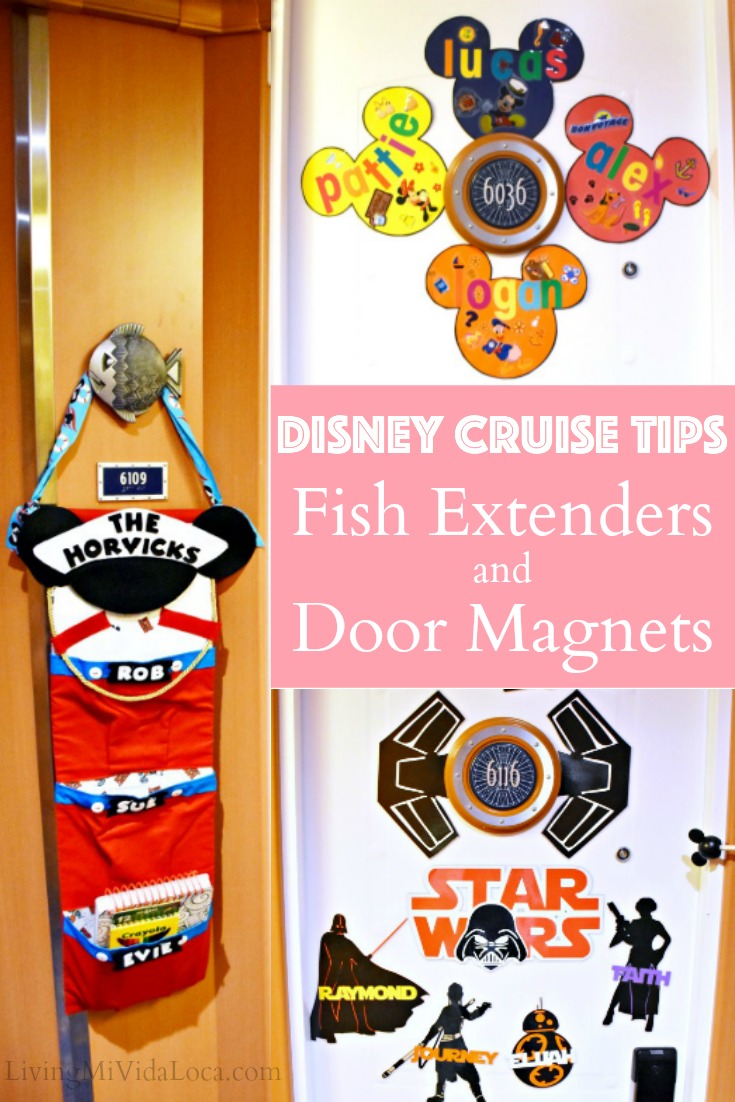 Originally published on February 23, 2017. Last Updated on January 21, 2019 by Pattie Cordova