DIY Mickey Mouse stockings are the cutest way to surprise kids with little gifts. They're also so perfect because you can personalize them, and they feature one of our favorite Disney characters! You can make this DIY Mickey Mouse stocking in just a few minutes and for $3. We love shopping at the dollar store because their products make for a great starting base, then we build from there.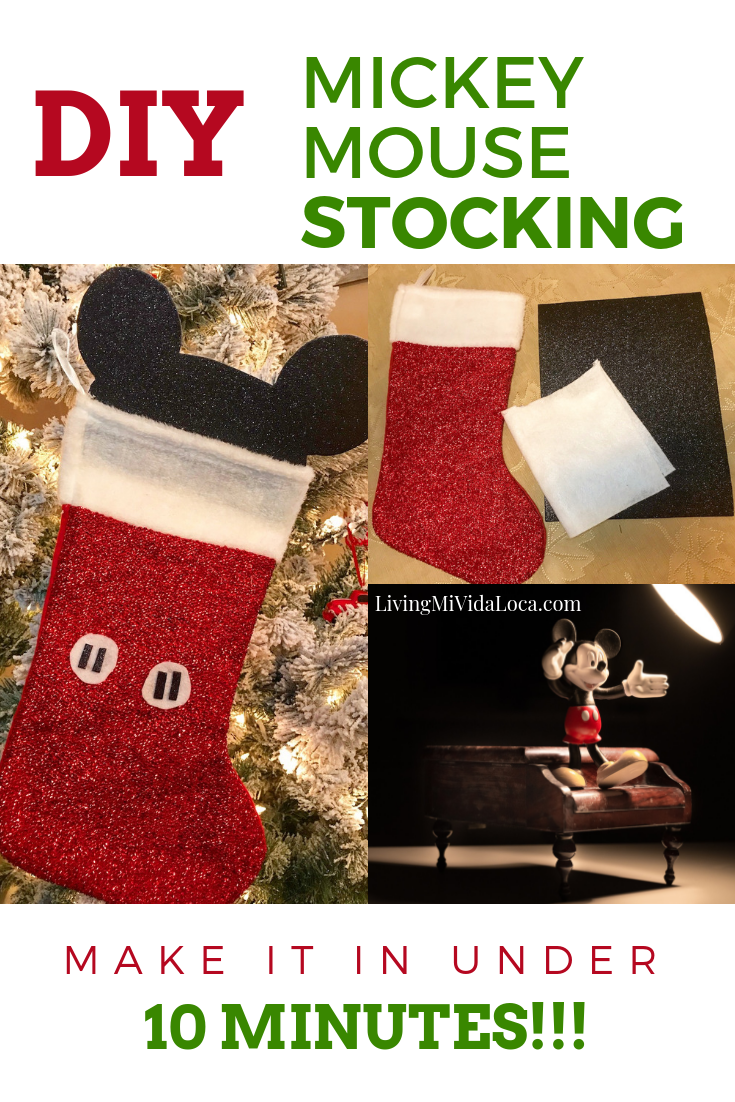 DIY Mickey Mouse Stocking
Materials needed
Stocking
White felt fabric
Black foam sheet
Glue Gun
Directions
1. Measure the top of the stocking, so you are able to draw out the perfect size of Mickey ears for your stocking.
2. Grab your back foam, draw the ears, cut out, and glue inside of stocking.
3. Cut out two white felt circles for Mickey's buttons. Glue them on the stocking.
4. With leftover black foam, cut out 4 small strips. Glue two strips on each white circle.
We love these stockings because they're super budget-friendly and easy to make. They also work great as fish extender holders if you happen to be taking a Disney cruise during this time.
Do you have a favorite DIY dollar store stocking makeover? Share them in the comments below!!!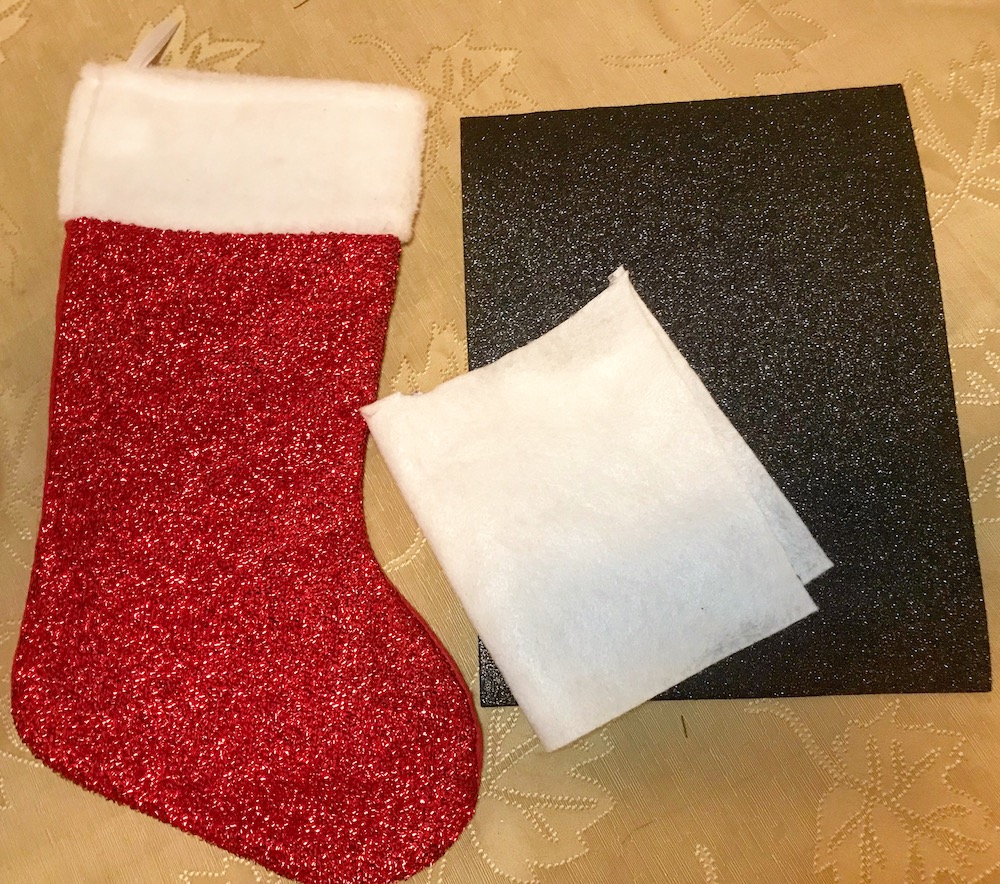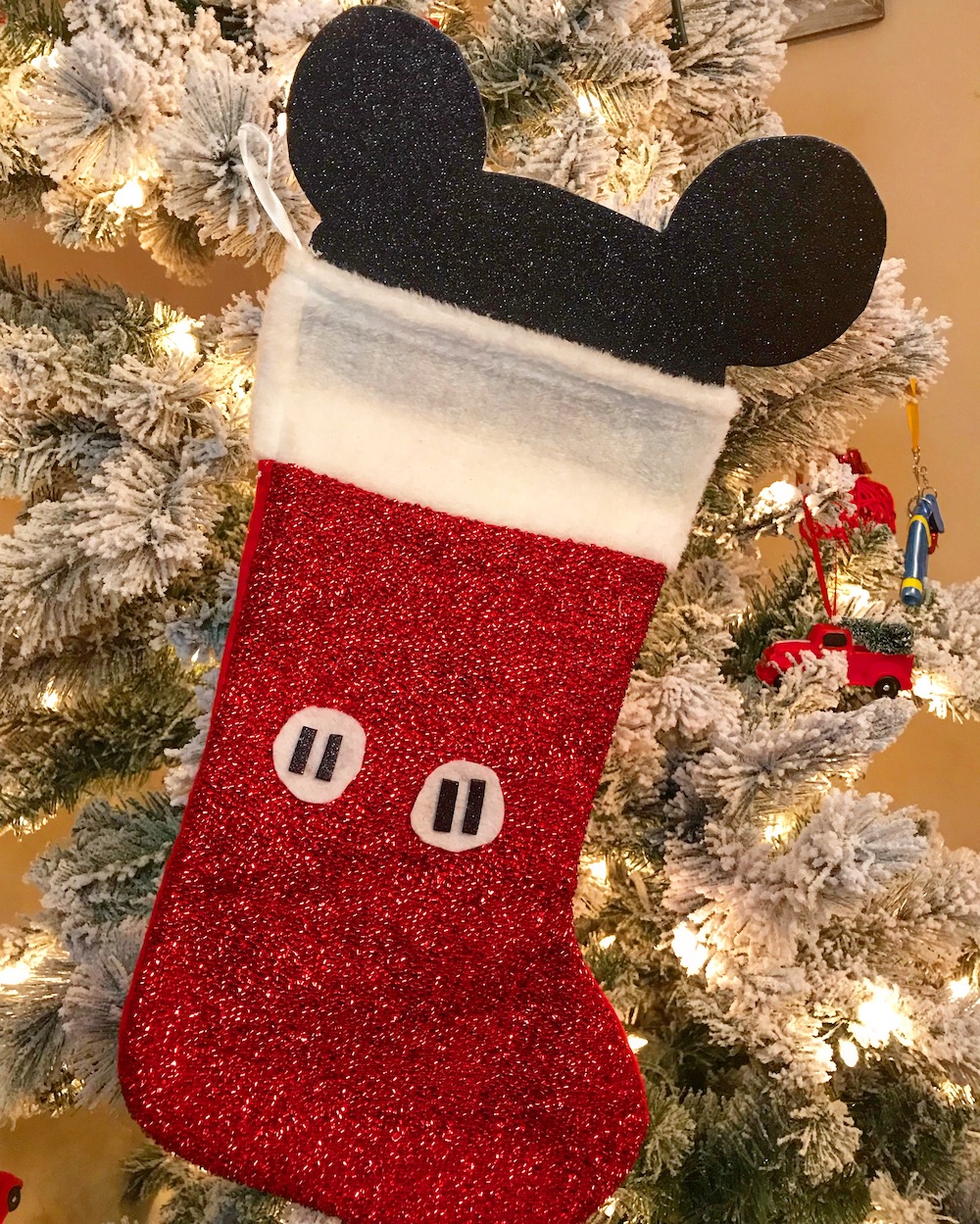 Originally published on December 3, 2018. Last Updated on December 29, 2018 by Pattie Cordova