The brand new Build-A-Bear at Knott's Berry Farm is open and ready for visits and birthday parties!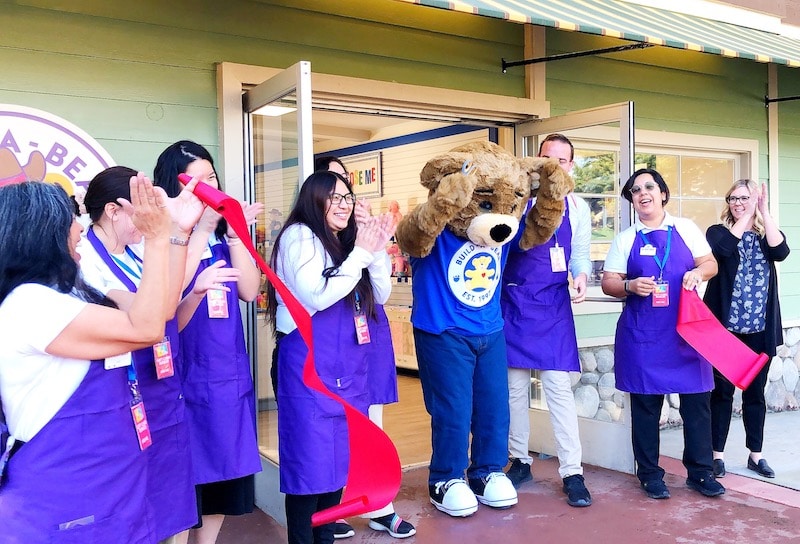 To honor the park's Old Western theme, the new location features an exclusive line of customizable cowboy, cowgirl and train conductor themed bears.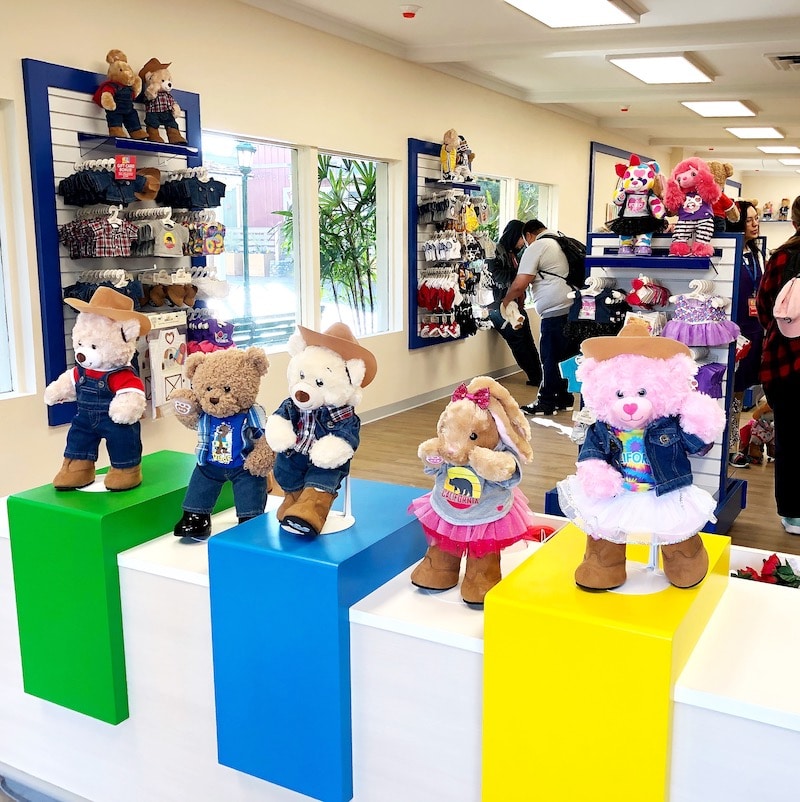 To tie in with the park's Seasons of Fun events, custom products and limited edition accessories will also be available for the furry friends.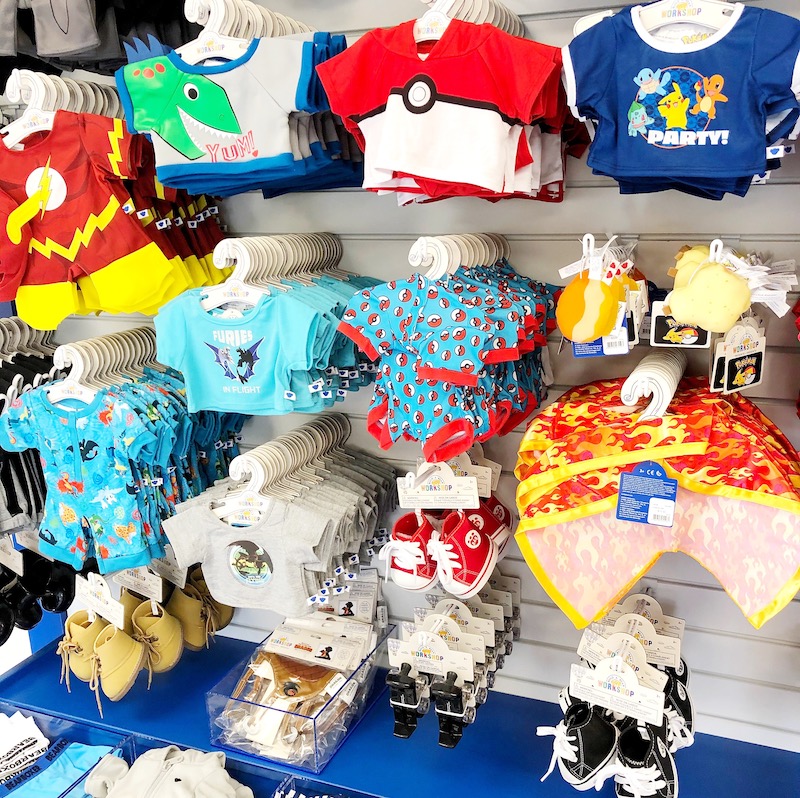 A special Build-A-Bear and Knott's Berry Farm photo-opportunity will be displayed in front of the store location for families to capture and share those memorable bear selfies and pictures.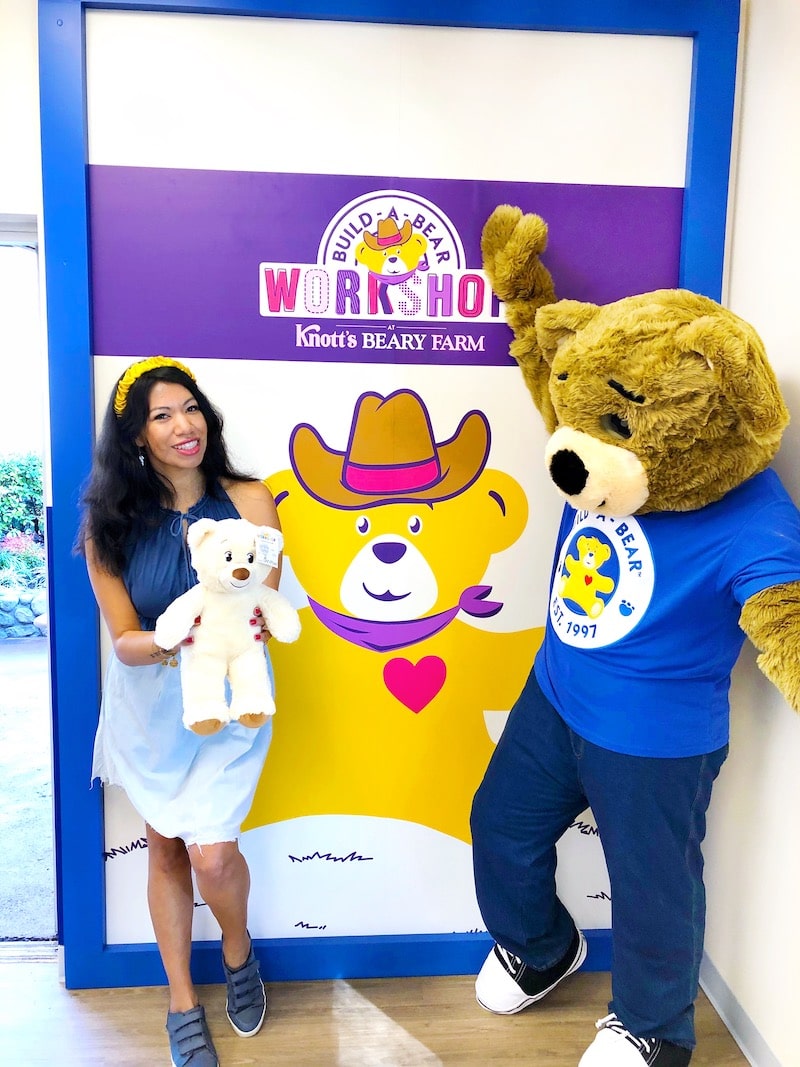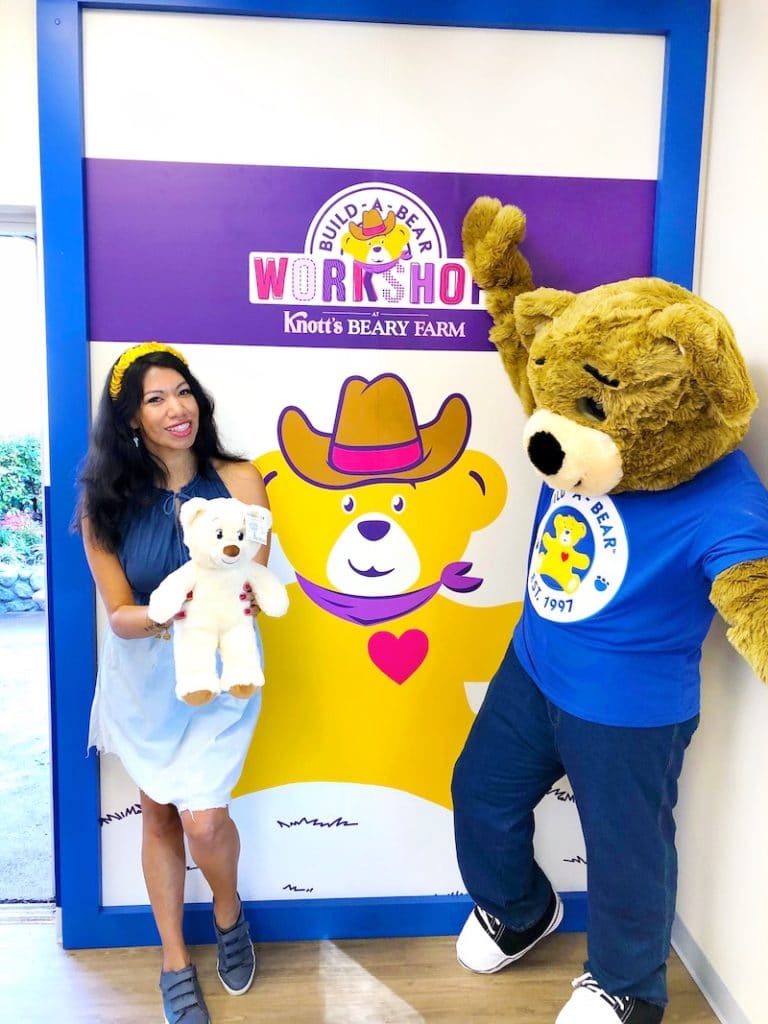 How much does it cost to make a bear?
A basic teddy bear will be $12. Specialty characters are typically priced higher.
Knott's Berry Farm exclusives at Build-a-Bear
Knott's Berry Farm will have special bears and accessories available only at the theme park. Look for them throughout the year.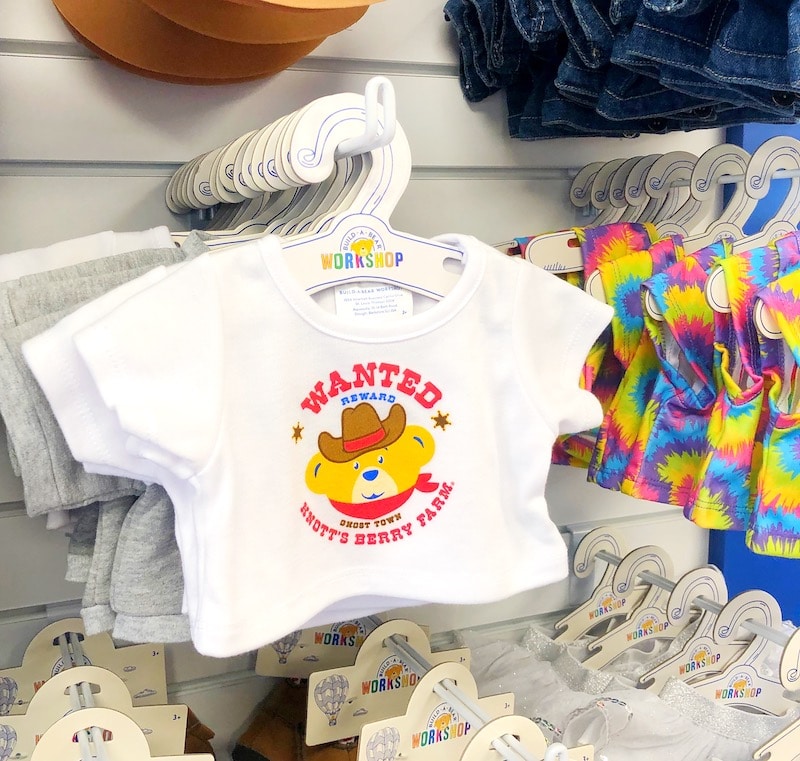 The first Build-a-Bear x Knott's Berry Farm shirt was released soon after the workshop opened. It sells for $8 and goes great with the cowboy hat and cowboy boots!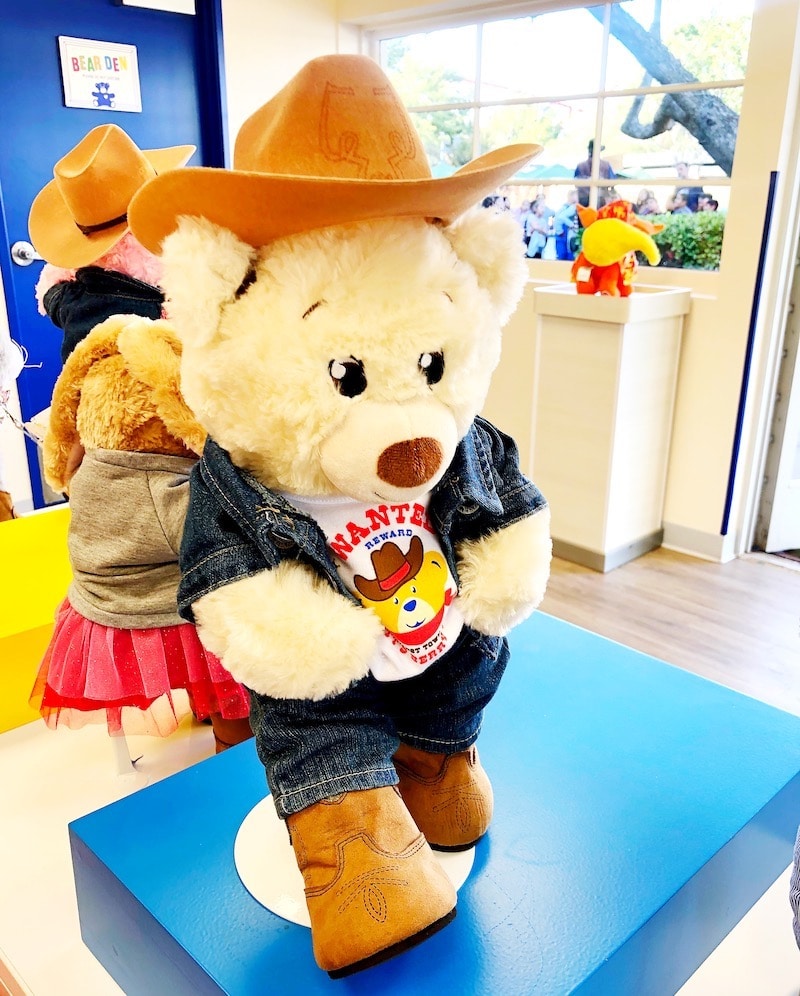 You can also purchase special PEANUTS characters online and dress your bear when you get home!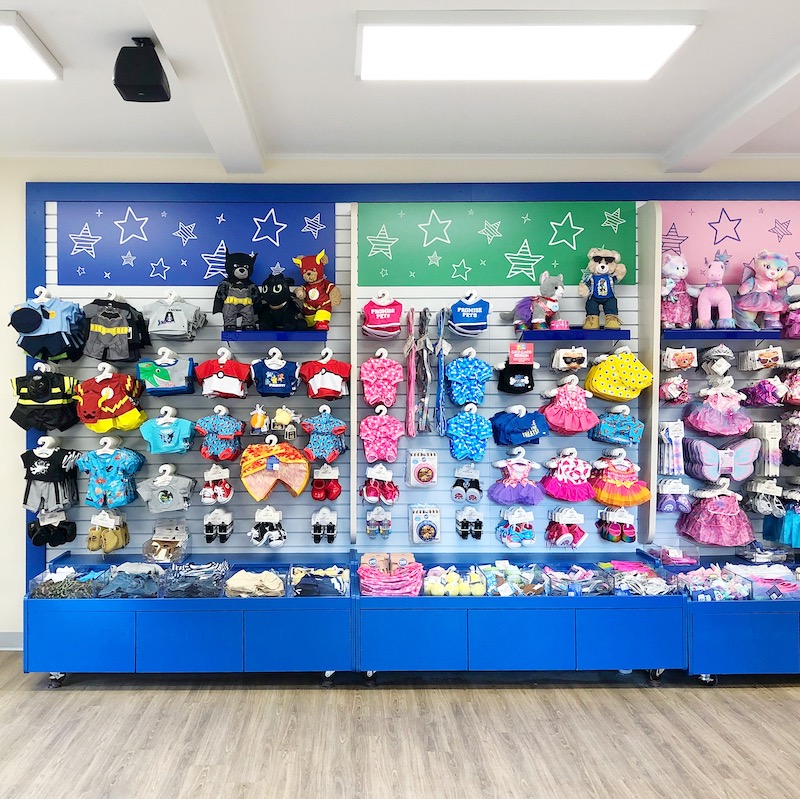 Using a Knott's Berry Farm season pass discount at Build-a-Bear
Knott's Berry Farm season pass holders get discounts off the total purchase at Build-a-Bear.
Purple and gold Knott's season pass holders will receive a 10% discount. Platinum pass holders receive a 20% discount.
Guests are also welcomed to use Build-a-bear coupons and gift cards at this location. The workshop also runs a deal where you can purchase a $10 gift card for just $5 with a $25 purchase.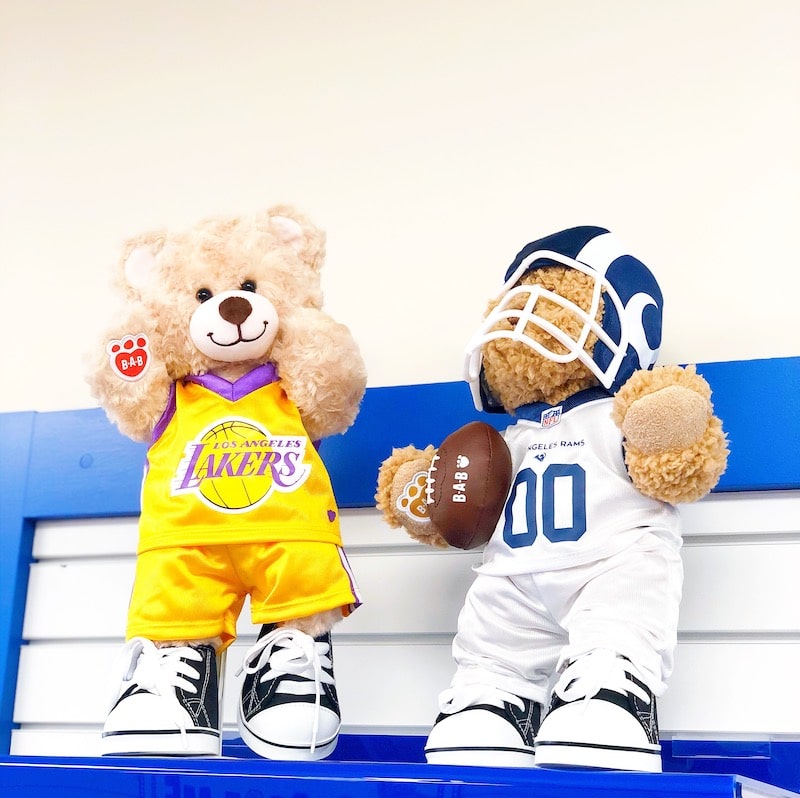 Birthdays at Build-a-Bear
Guests can purchase a Birthday Bear in brown or pink at the workshop. Families can also organize a Build-a-Bear party starting at just $18.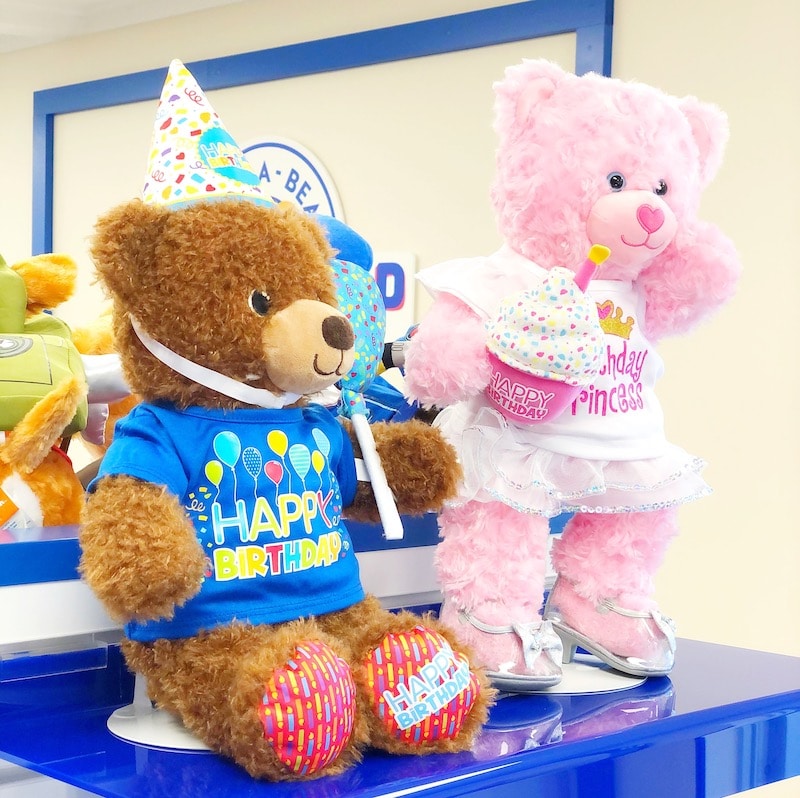 Make the party extra special by pre-ordering a cute Snoopy cake at the bakery by the workshop! Use your Knott's season pass for an extra discount.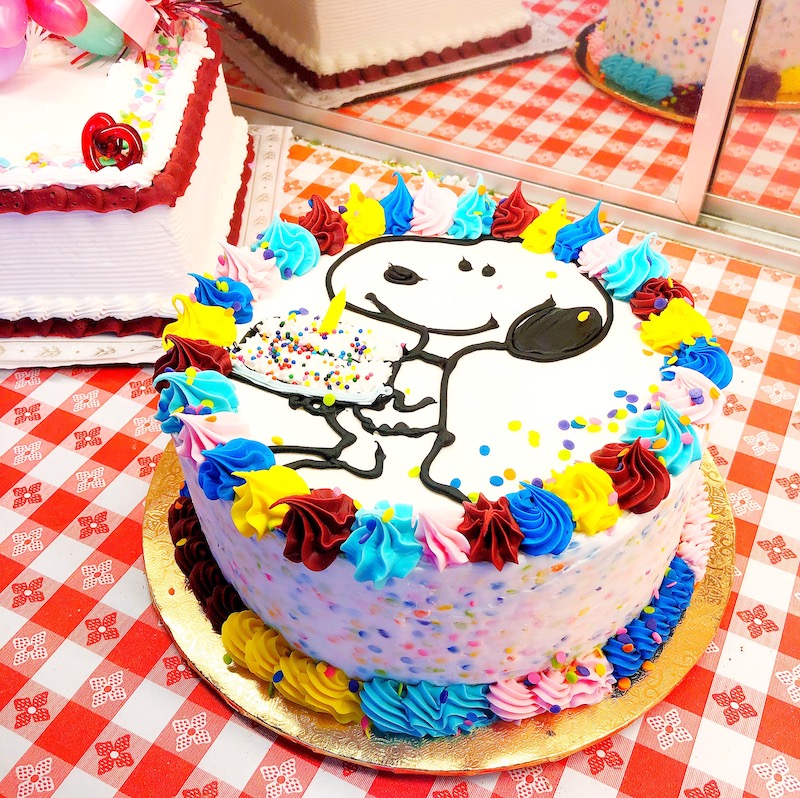 Hours of operation
Build-a-Bear is open to the public one hour before the park opens. Park hours vary depending on the season and day of the week.
The workshop closes one hour after park closing.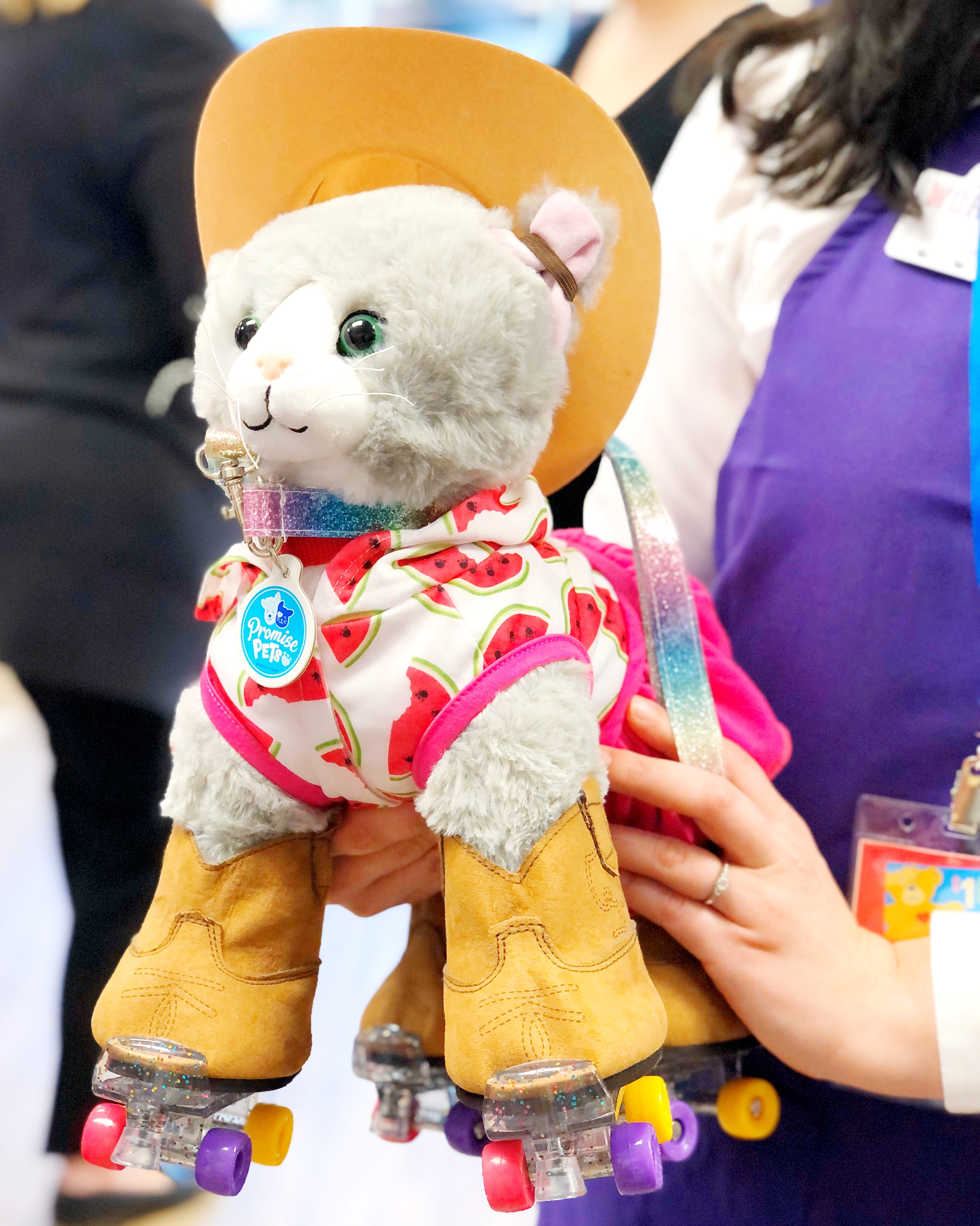 Build-a-Bear Workshop location at Knott's Berry Farm
The new store is located in the California Market Place, behind Virginia's Gift Shop and Mrs. Knott's Chicken Dinner Restaurant.
Address: The California Market Place, 8039 Beach Boulevard, Buena Park, CA 90620.
Where to park to visit Build-a-Bear in Buena Park
Use our Knott's Berry Farm parking guide to get the best spot, though we think it would be best to park in the Marketplace parking lot if you're only there to shop and visit the California Marketplace.
If you're only going to visit the California Marketplace, you will get the first hour as FREE parking. Show your receipt of $20 or more and you'll get an additional two hours of FREE parking.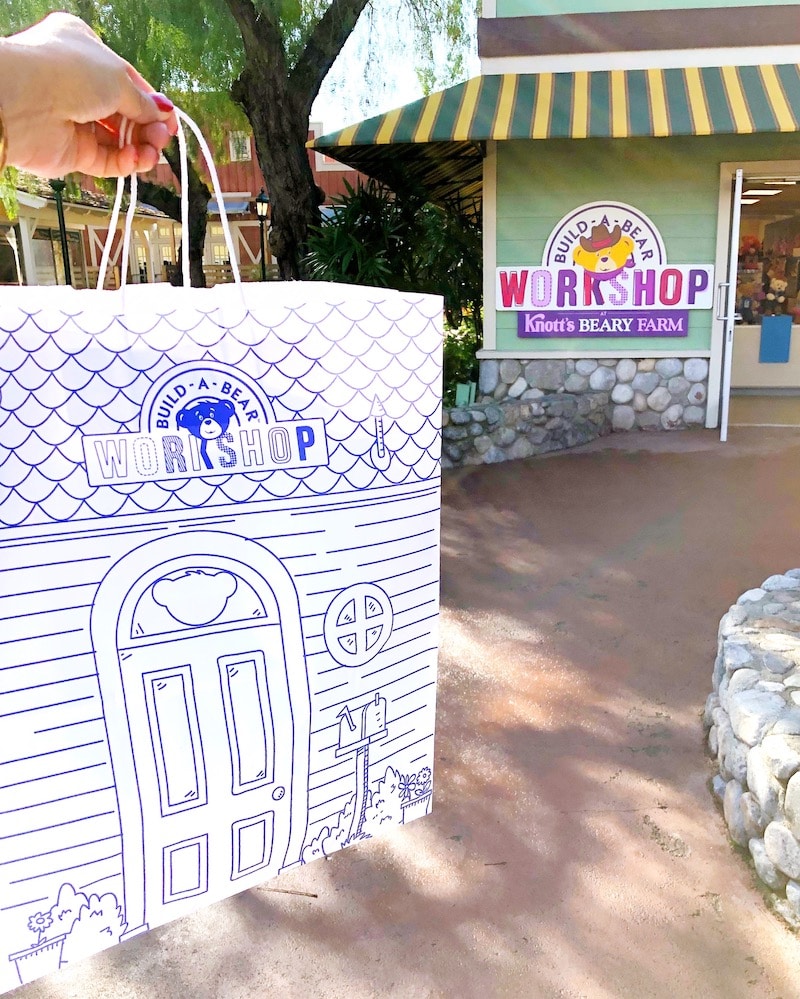 Nearby Knott's Berry Farm Hotels
Knott's Berry Farm Hotel – our first choice because it's literally within the resort. Your hotel stay also includes parking and if you book the Snoop room, Snoopy himself tucks you in (plus, you get two Snoopy plushies).
Courtyard by Marriott Anaheim – within walking distance to Knott's Berry Farm (only half a mile away). Hotel stay includes free self-parking.
Fairfield Inn & Suites Anaheim Buena Park – one mile away from Knott's Berry Farm. Hotel stay includes breakfast and free self-parking.
Knott's Berry Farm Discount Tickets
Goldstar offers discounted Knott's Berry Farm tickets and discounted Knott's Soak City tickets.
Groupon offers discounted Knott's Berry Farm tickets.
Travelocity offers discounted Knott's Berry Farm tickets and discounted Knott's Soak City tickets.
Also, after 4pm, the general public may purchase tickets at the jr/sr price. Only available at the front gate & valid on day of purchase
NOTE: Prices increase throughout the year. Visit Knotts.com for updated pricing.
Originally published on January 29, 2020. Last Updated on January 31, 2020 by Pattie Cordova