The holidays will be here before you know it. Time to get a head-start on your shopping! If you're in the Orange County area, you can do this, AND get a 20% discount while you're at it with the Angelitos Card.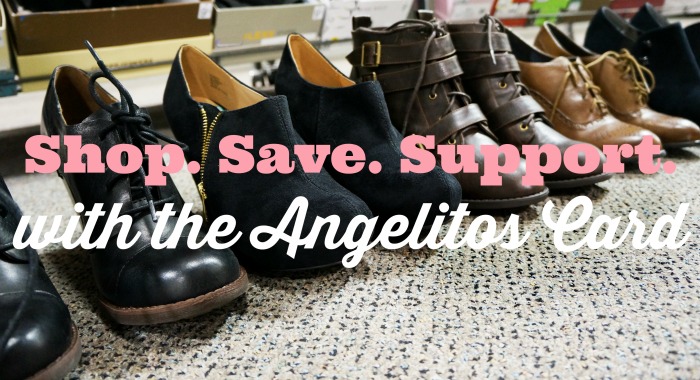 Angelitos de Oro, a women's auxiliary that supports Big Brothers Big Sisters of Orange County's High School Bigs program, is partnering with South Coast Plaza for the 13th Annual Angelitos Card fundraiser. During this time, more than 110 boutiques and restaurants will offer a 20% savings when the Angelitos Card is presented.
The Angelitos Card can be purchased for $60 online at angelitosdeoro.org and at any South Coast Plaza concierge desk. It is valid from October 8th through October 14th. Participating retailers this year include Banana Republic, Z Cafe, John Varvatos, CH Carolina Herrera, Puzzle Zoo, Gap Kids and more! Click here for the full list.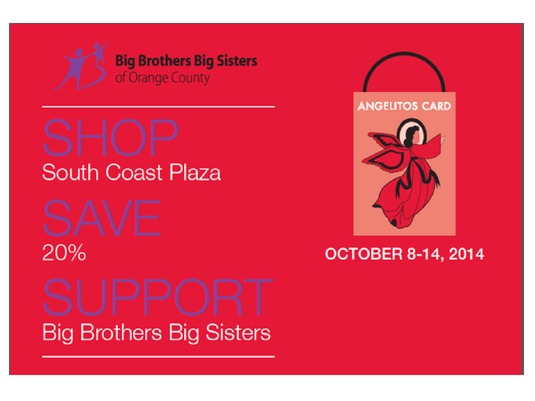 This event will be add to the already impressive fundraising efforts. Last year, $285,000 was raised for Big Brothers Big Sisters of Orange County! Since its inception in 1961, Angelitos de Oro has donated more than $5,000,000 to Big Brothers Big Sisters of Orange County. Visit the Angelitos Card 2014 site for more information on this win-win event.
Originally published on September 28, 2014. Last Updated on August 9, 2017 by Pattie Cordova