The Halloween season is loud and clear throughout Knott's Camp Snoopy, errr… Knott's Camp SPOOKY! This family-friendly time at Knott's Berry Farm allows kids to roam around during the daytime in their cool costumes, grab some candy, special treats and see things that are not available during the rest of the year. Even better if you visit with your Knott's Season Pass.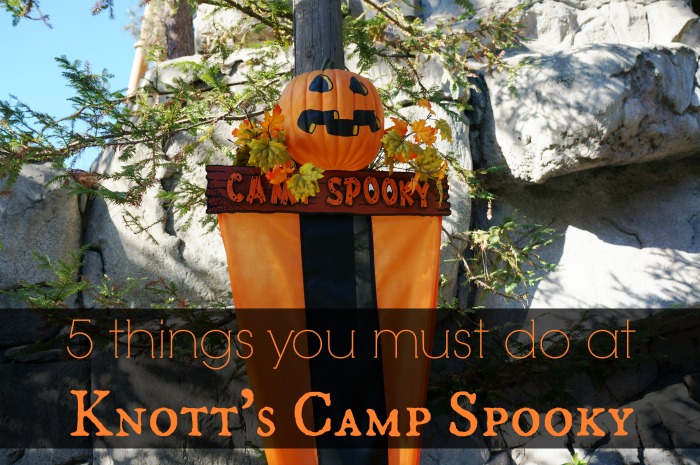 Enjoy the decorations
This might seem kind of like a "duh" thing to do, but really – take a look! You'll find Halloween decorations scattered throughout Camp Spooky, sometimes in the unlikeliest of places. So look up at the shops, in between the trees and even on the rides!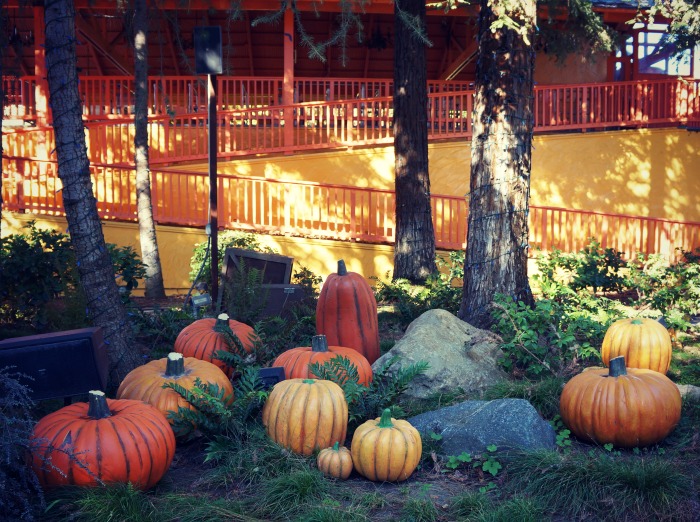 Participate in the costume parade
Put the awesome costumes to work in the costume parade hosted by Snoopy and the Peanuts Gang. The costume parade and contest follows the 3:45 pm Camp Spooky Theatre show on Saturdays and Sundays through the end of October. The kids who participate can win prizes too.
Catch the show at Camp Spooky Theatre
Snoopy and the Peanuts Gang are back in "The Monsters are Coming, Charlie Brown." Hang out on the benches with the kids, take a break from the rides and just rock out to some fun at this Halloween party. Make sure to pick up a show schedule on your way into Knott's Berry Farm.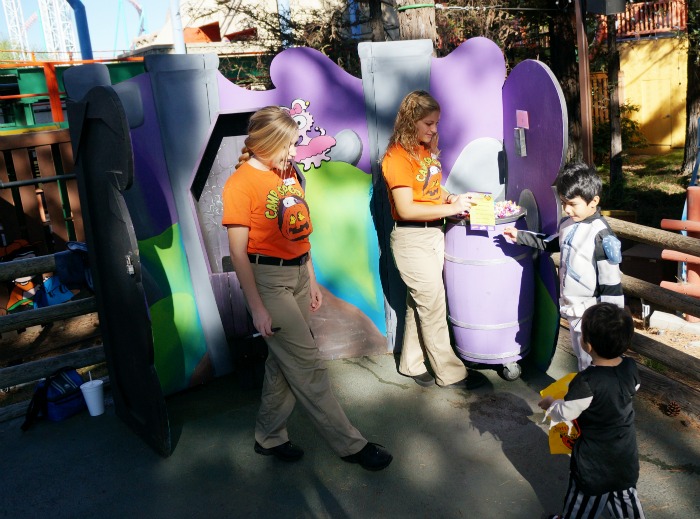 Weave your way through the Mini Maze
Sometimes it's a bit too much to be waiting in lines. So take the chiclets through the mini maze. At the end of the maze, there will be treats waiting for them! It's fun because they can do it over and over again. In this maze, the kids will have the opportunity to go through fun obstacle challenges.
Create your own witch's potion.
New to Camp Spooky this year is the "Witch's Potion Station." Here, for a small additional fee, you'll be able to mix and match her different potions – and then bring them home with you! I'm especially looking forward to this because my budding scientist loves to mix and match different liquids to create his own special potions.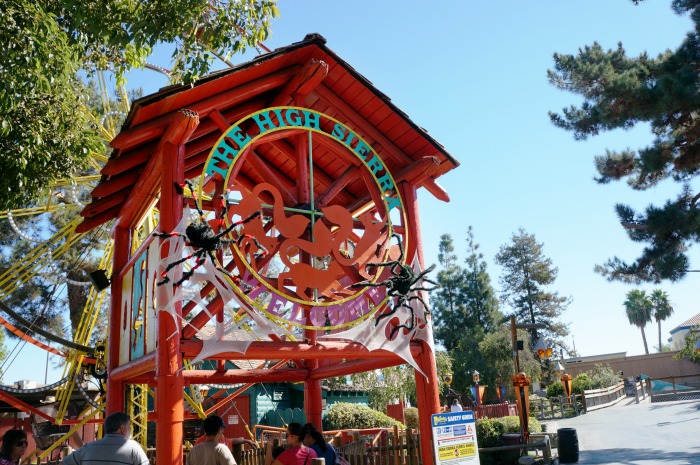 Don't forget to pick up your Knott's Annual Pass
Knott's Berry Farm offers its 2015 season pass at its lowest price of the year! You can pick one up using their Season Pass Easy Pay Payments options that gives you the ability to pay it off in 9 easy payments at only $8.50 per payment. Stack on the All Season Dining Plan to your 2015 Season Pass for only 9 easy payments of $11. AND you don't have to wait until 2015 to use the season pass. You get one visit during the 2014 season included in the 2015 Season Pass when you purchase now, and it also includes discounts for Knott's Scary Farm. It's such a win-win! Buy your Knott's Season Pass online for ultimate convenience.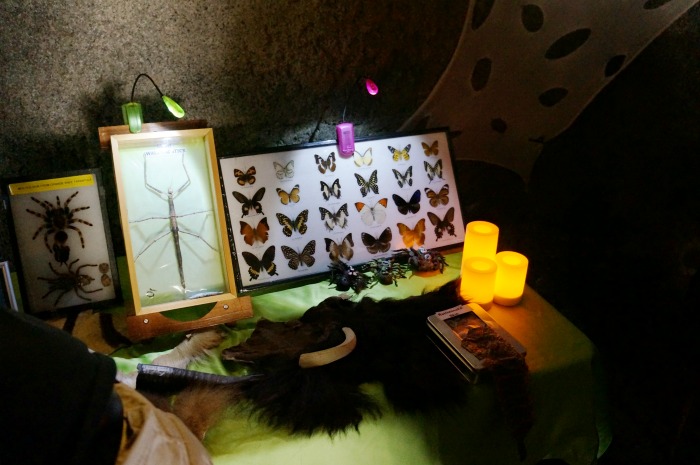 [disclaim]This is a post in partnership with GigaSavvy. All thoughts and ideas remain my own.[/disclaim]
Originally published on September 25, 2014. Last Updated on September 26, 2014 by Pattie Cordova