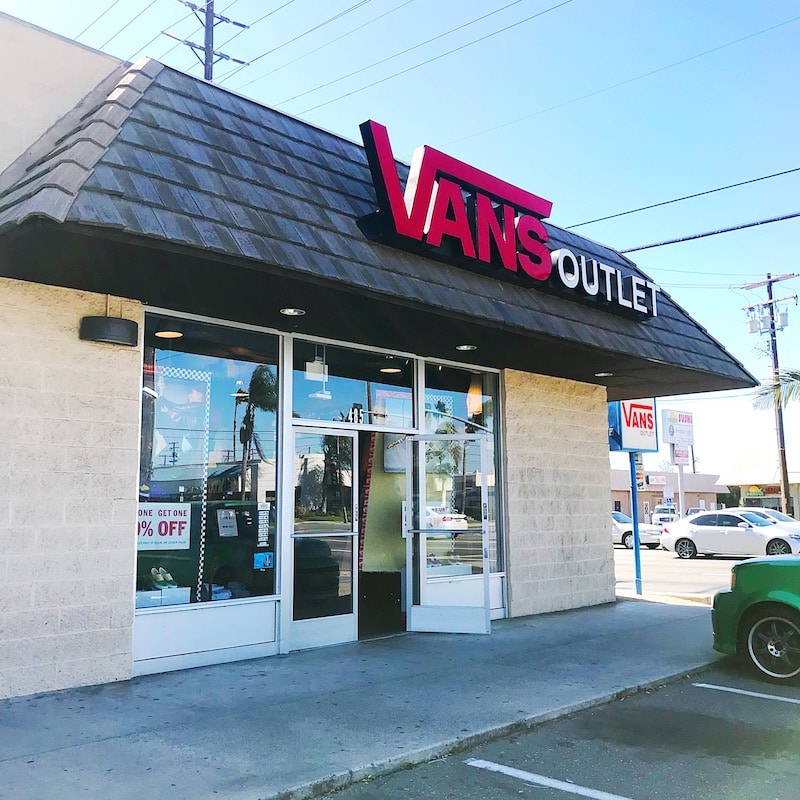 Vans gear is all the rave right now with teenagers – or maybe we're just late to the trend.
All these name brand clothes and accessories can be pretty pricey and we are always on the hunt for bargains.
I randomly found the Vans Outlet in Orange on Tustin Avenue. We were driving down Tustin Ave when I saw the store sign and had to make a U-turn.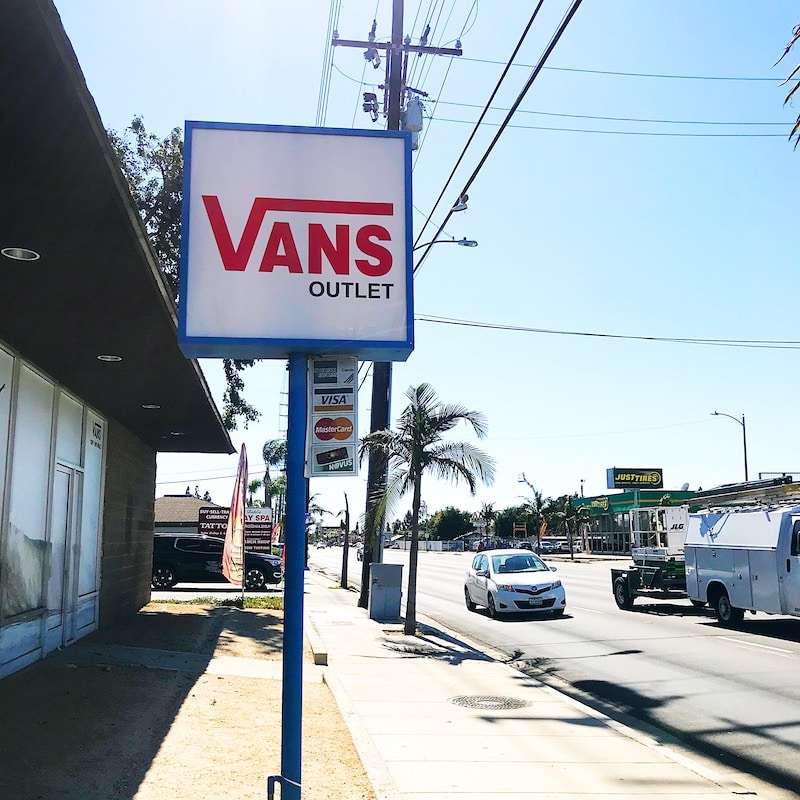 The Vans Outlet in Orange is in the corner lot of Tustin Ave and Walnut in the city of Orange, not to be mistaken with the Vans store at the Outlets of Orange.
The store has clothes, shoes and accessories, no skateboards.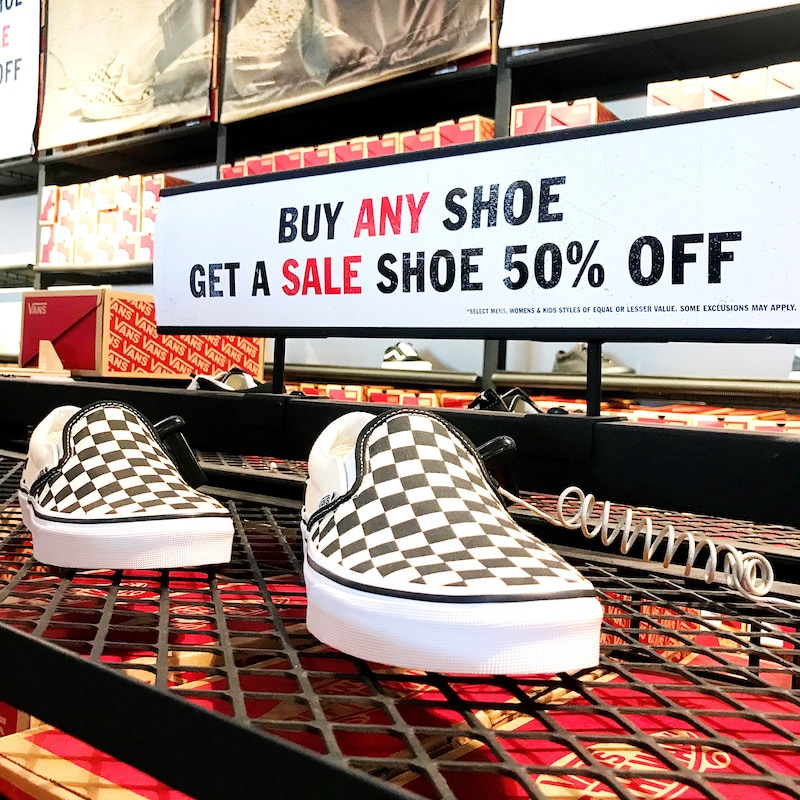 They have regular and discounted priced Vans shoes. A this outlet, you can purchase Vans at buy one get one 50 percent off.
Buy a regularly priced pair and get fifty percent off a clearance shoe. Or buy a discounted pair and get a second discounted pair half-off. Such a great deal for Vans lovers.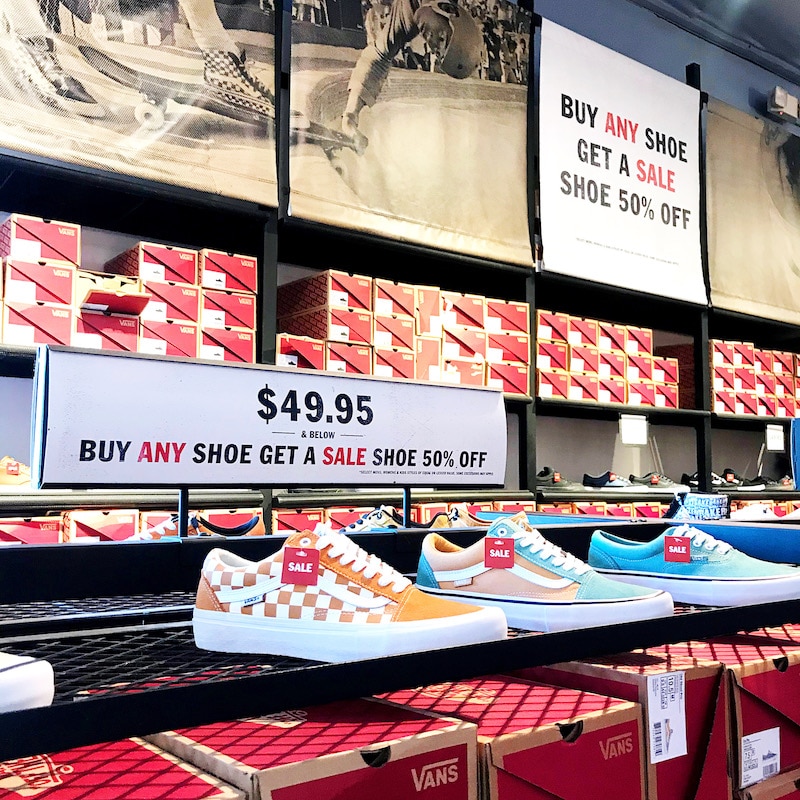 They have tons of discounted shoes all marked with an orange sticker. The prices are marked down almost half-off the regular price.
In addition they have specialty themed Vans like Disney, Harry Potter and sports affiliated. Just remember with bargain shopping you never know what you might find.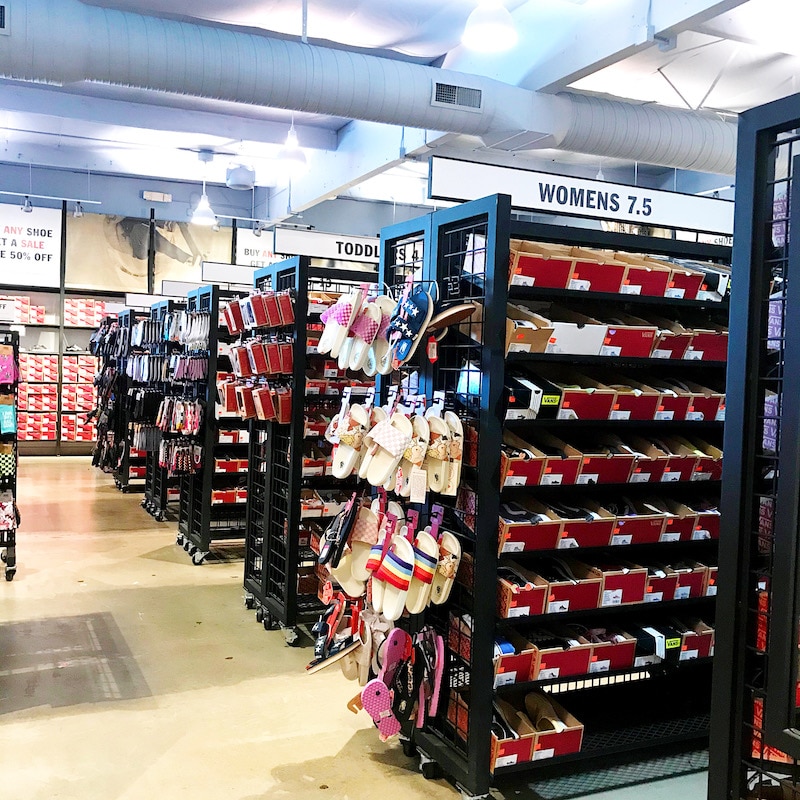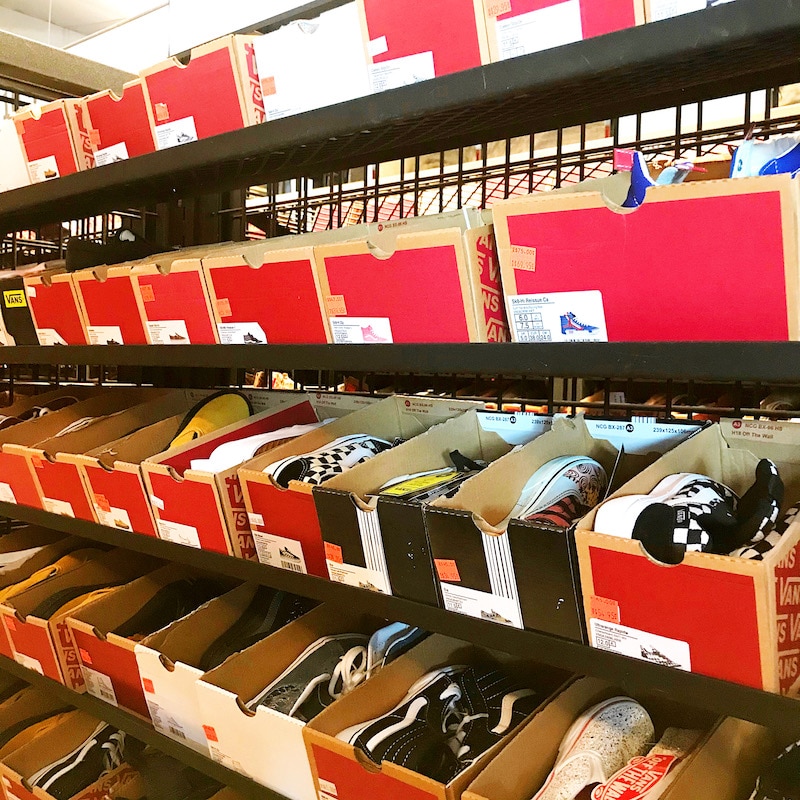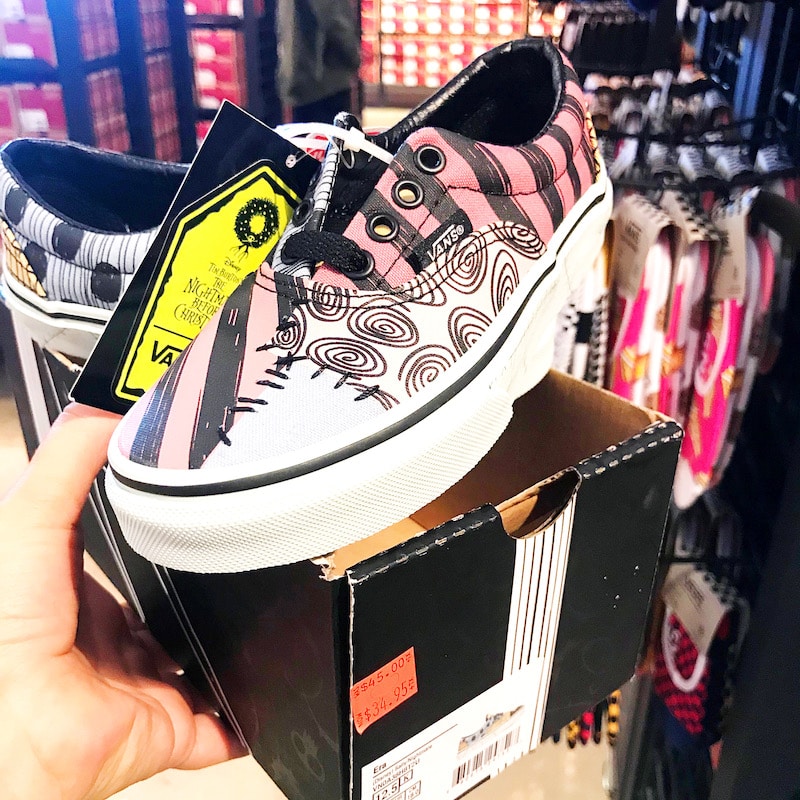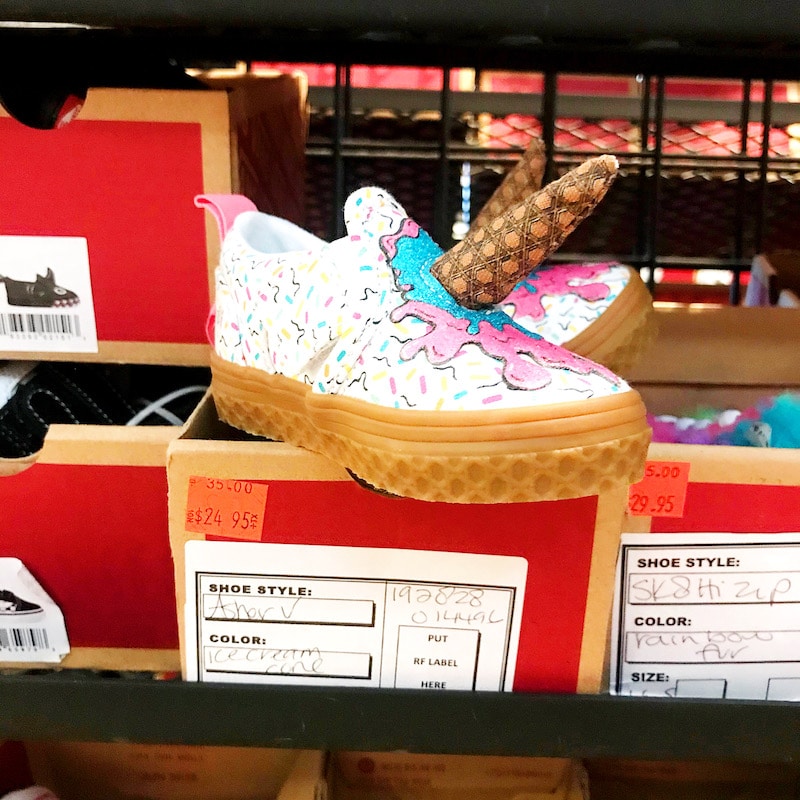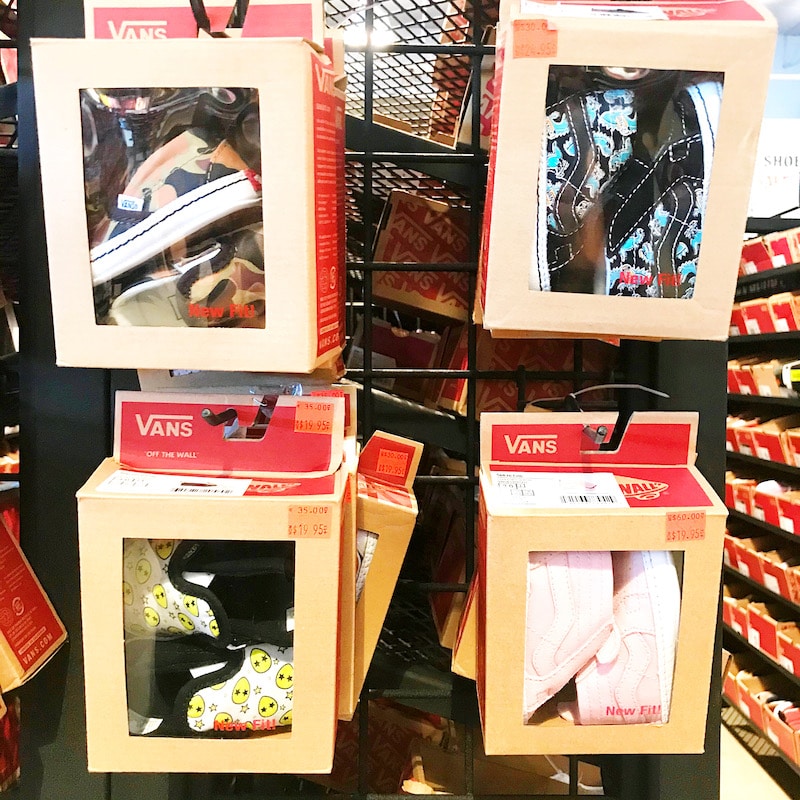 The clearance clothes racks are well stocked, plus they have year round deals. They have tons of t-shirts for all ages and genders. The kids and women's tops area buy one get one half-off. Plus the men's shirts are buy two for twenty-five dollars. The men's tees deal changes depending on their stock.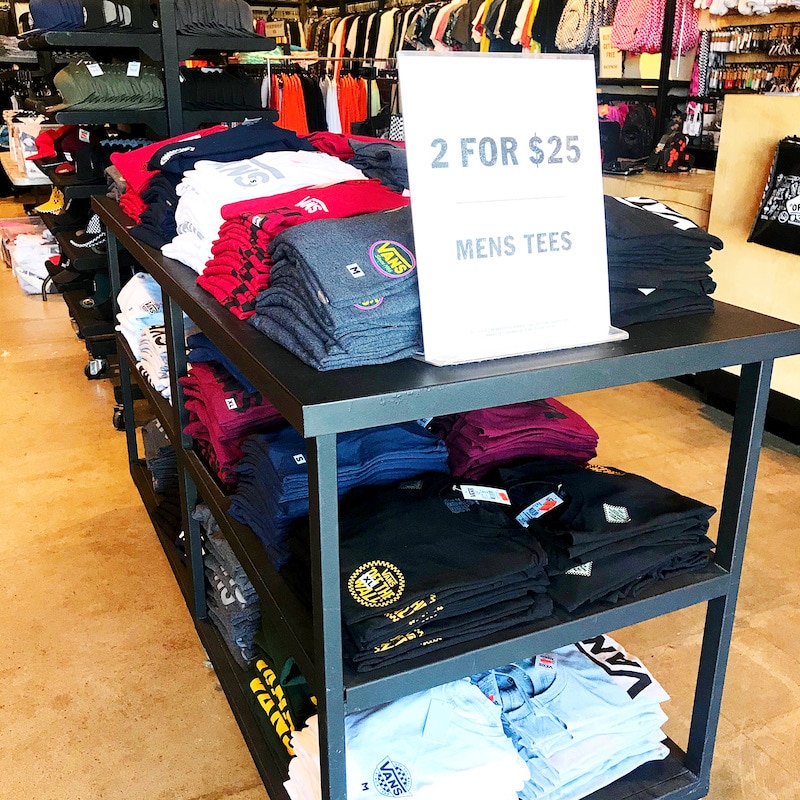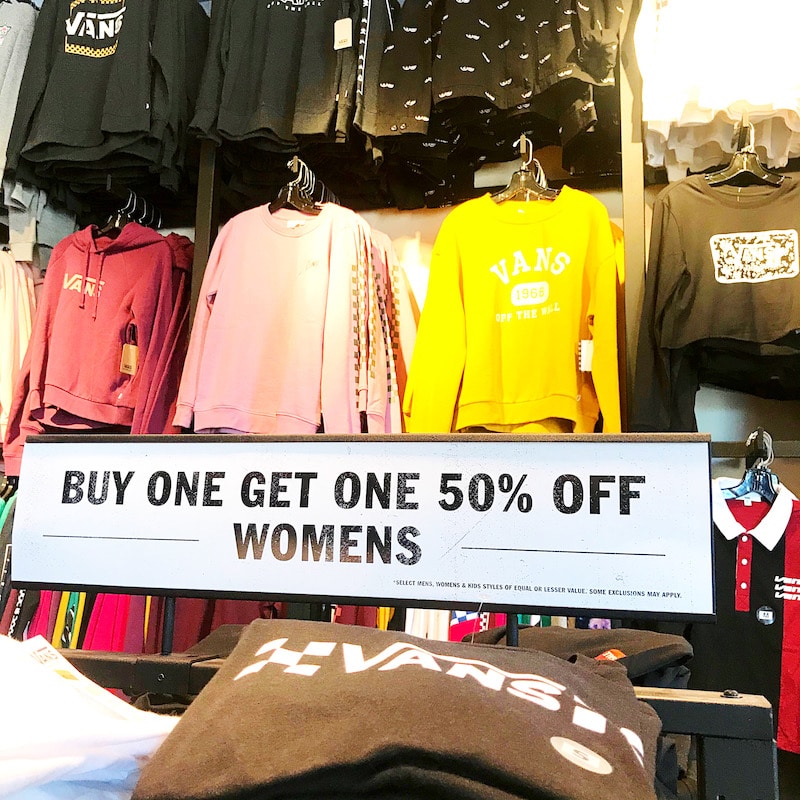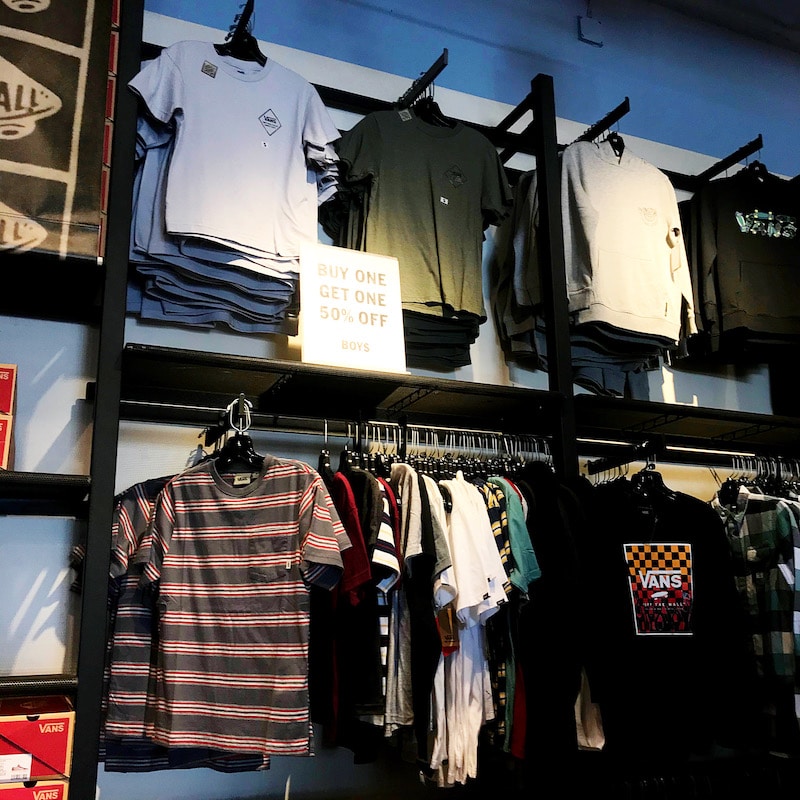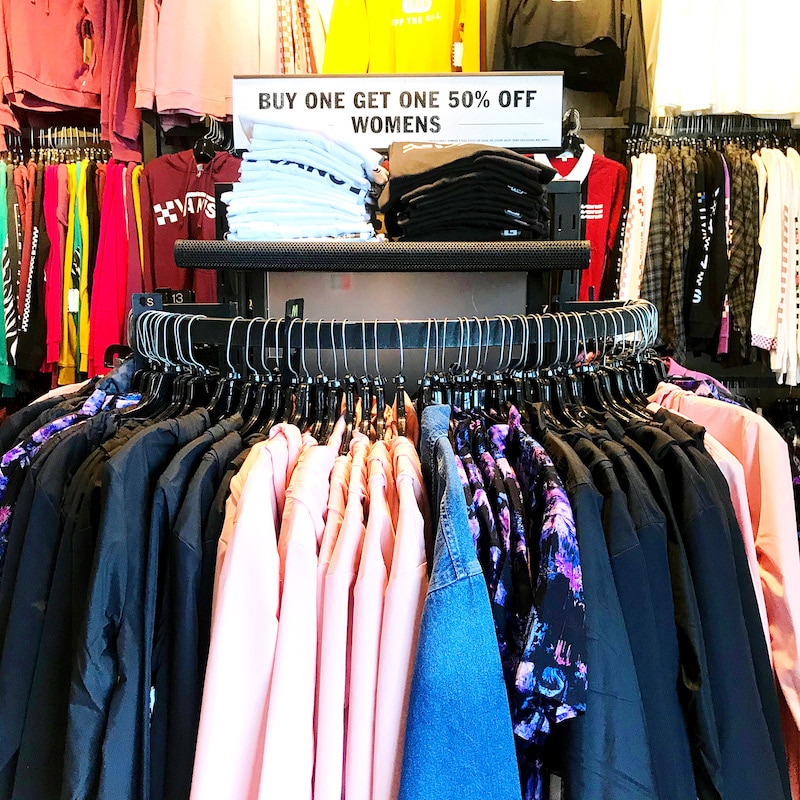 We can't forget the accessories like beanies, belts and socks. All are buy one get one half-off year round. Their backpacks have a buy one get one free deal going on right now, but employees said it will not last.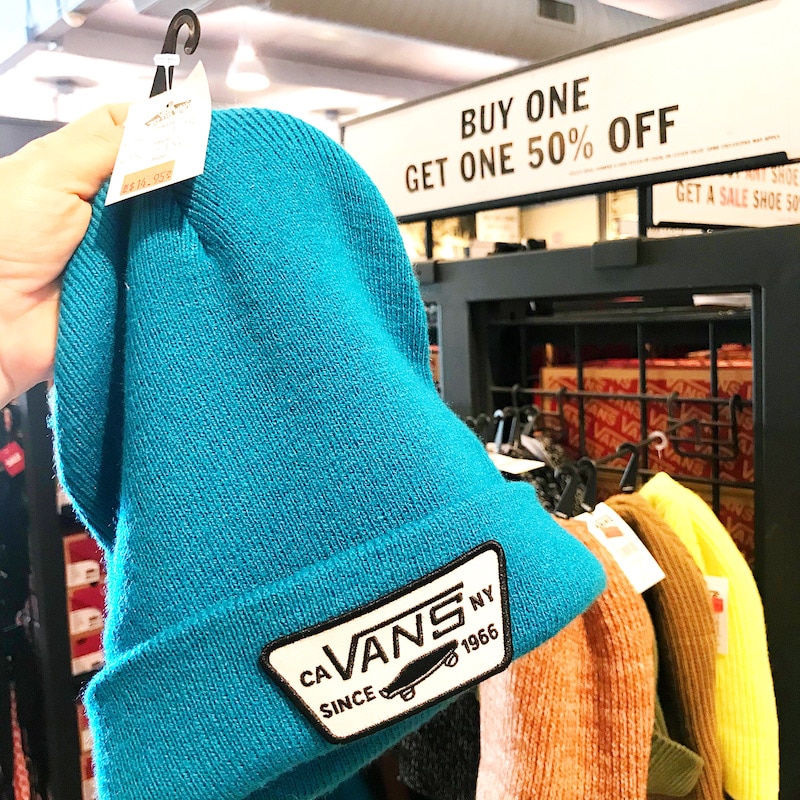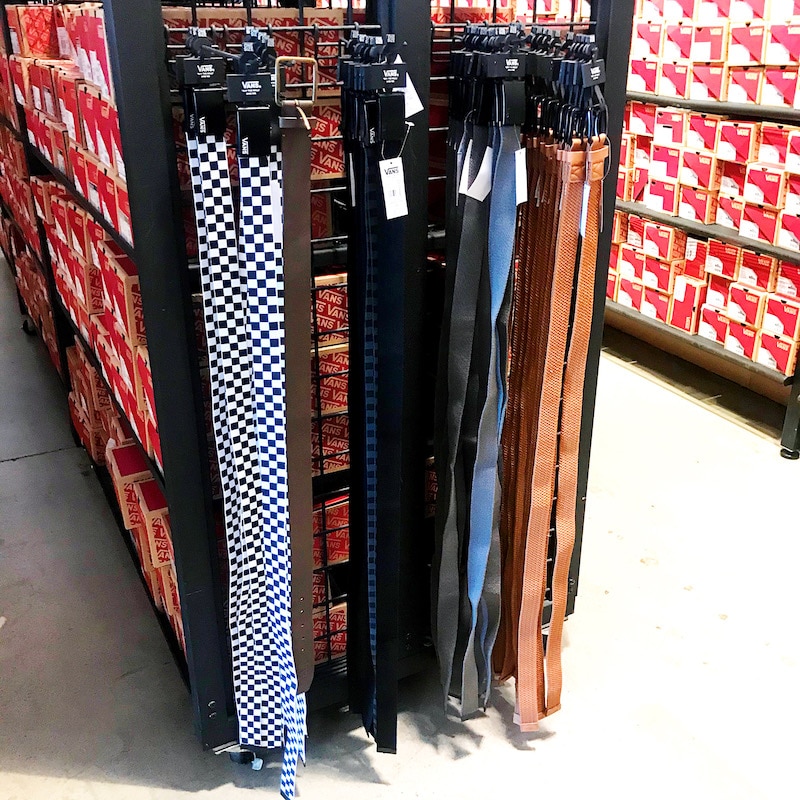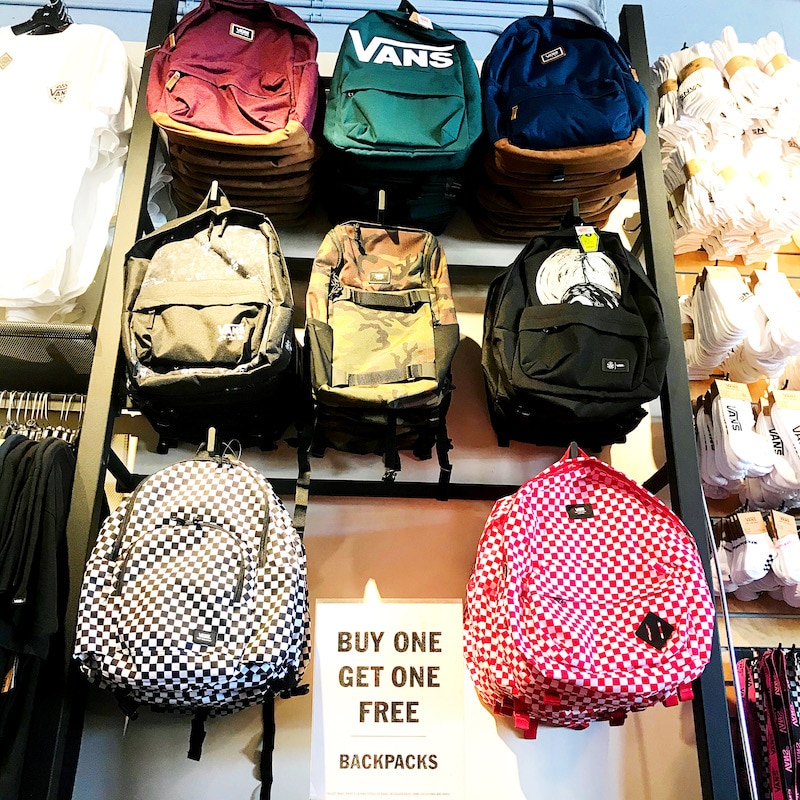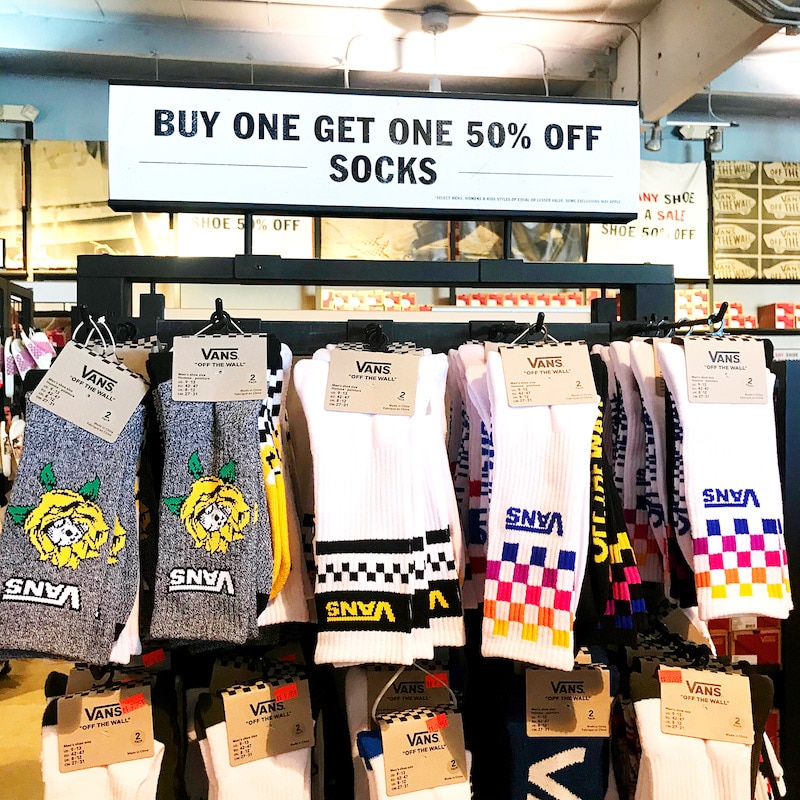 We love finding deals and the Vans Outlet was a definite bargain gem. Their shoe discount is year long and selection changes constantly. Now we can keep our teenagers looking good while saving money!
If you're looking for more similar fashion, we also recommend stopping by the etnies store in Lake Forest. They have a skate park across the street from the shop so the kids can hang out there before or after your shopping spree.
Vans Outlet
485 N Tustin St
Orange, CA 92867
(714) 532-3068
Originally published on February 27, 2020. Last Updated on June 2, 2021 by Pattie Cordova