The kids have outgrown their Monster University etnies. They wore them until their little feet couldn't fit into them anymore! So we have moved up to some other amazing etnies that we got straight from the source – the etnies headquarters located in Lake Forest, California. We were invited to check out their facilities, learn about the design process and then meet Ryan Sheckler for a skating lesson. It was one of my favorite Summer afternoons with the chiclets.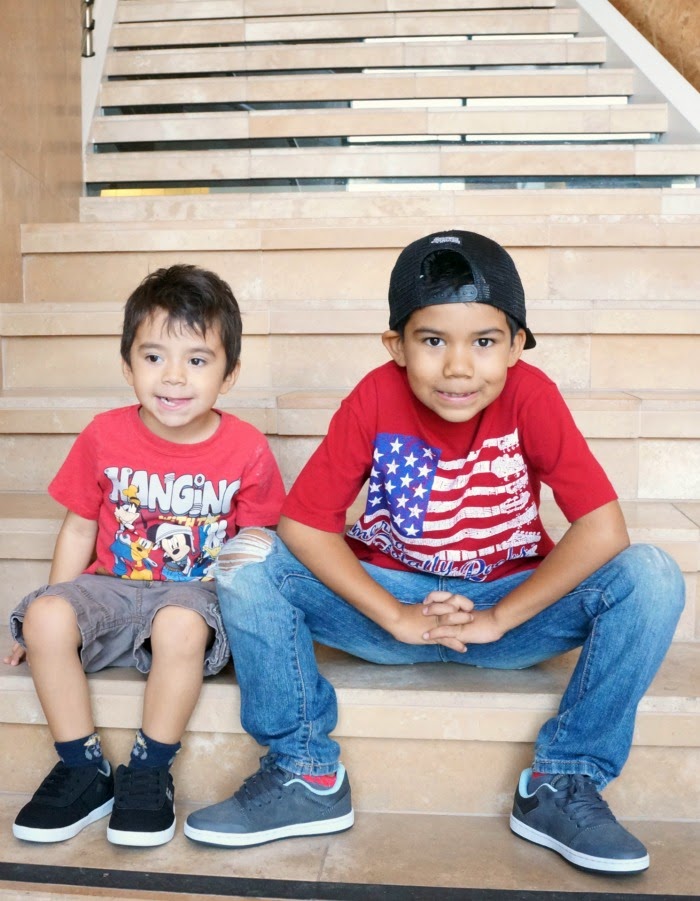 We started our day by getting some new kicks – etnies Marana shoes. Logan totally scored with Marana Kids shoes in dark grey blue while Luca got Marana Toddler in black.
Marana Kids
Logan is six and wears a size 2. His shoes have a soft fabric on top, suede like, and with a padded tongue and collar. They also have a beefy tread designed to last by including both a traditional herringbone and car tire-like tread pattern. They're perfect for kids like him that like to run, play basketball and basically tear it up on the playground.
Marana Toddler
Luca is three years old and wears a size 10. He also gets to wear my favorite etnies (well… second favorite. I luv my etnies Scout). His little shoes are awesome because they have the "Grow with Me" features that are specifically designed and developmentally sound for toddlers (and walking experts).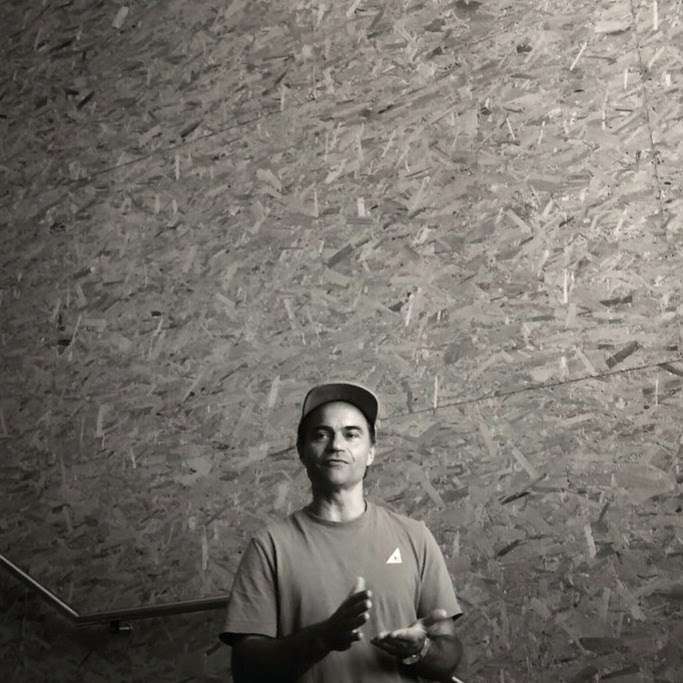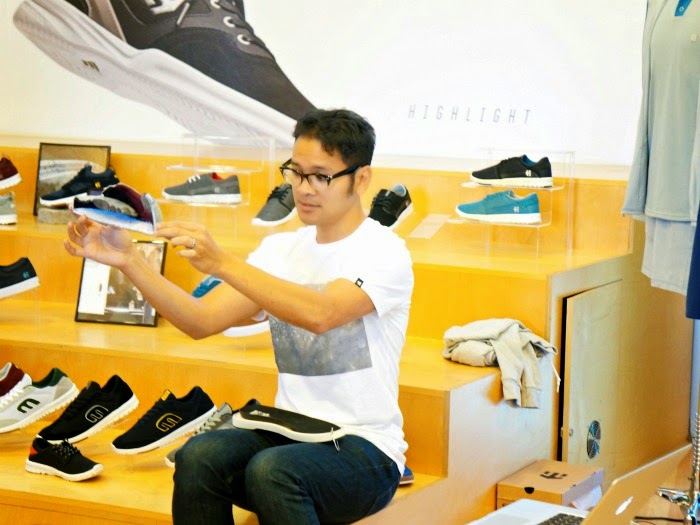 We also had the immense pleasure of meeting etnies founder and owner, Pierre-Andre Senizergues. He shared with us some information about how he established etnies in 1986 as the first skateboarder-owned and operated global action sports footwear and apparel company.

And did you know that etnies created the first pro model skate shoe? They pioneered technological advances and changed the face of skateboard footwear forever.

It was also learn that etnies has stayed true to its roots by sponsoring a world class team of skateboarding, surfing, snowboarding, moto x and BMX riders – including Ryan Sheckler!
Soon after, we walked into the etnies show room for a first-hand look at the etnies design process with etnies' lead designer – Rick Marmolijo, an array of etnies shoes and the opportunity for the chiclets to design their own shoes.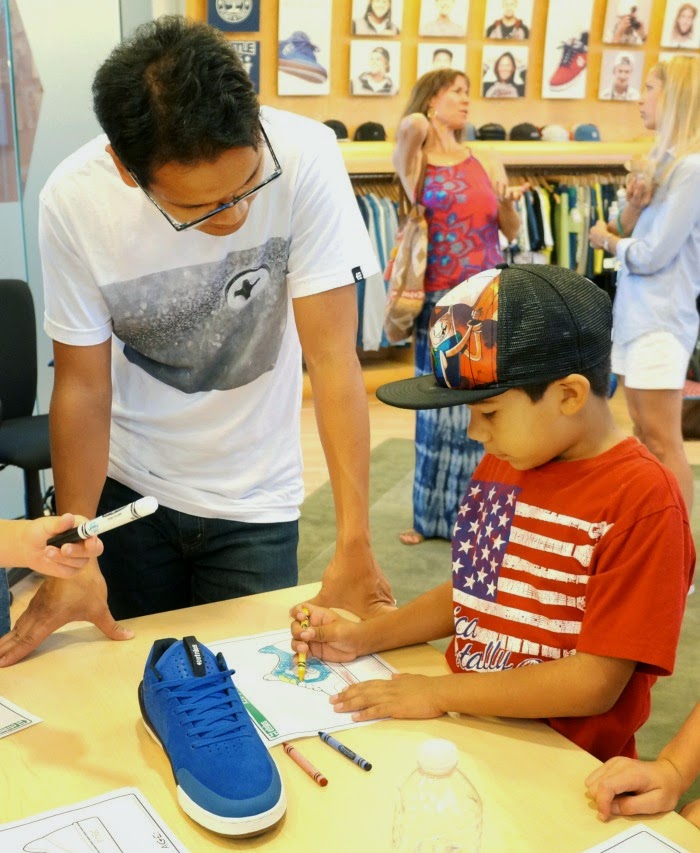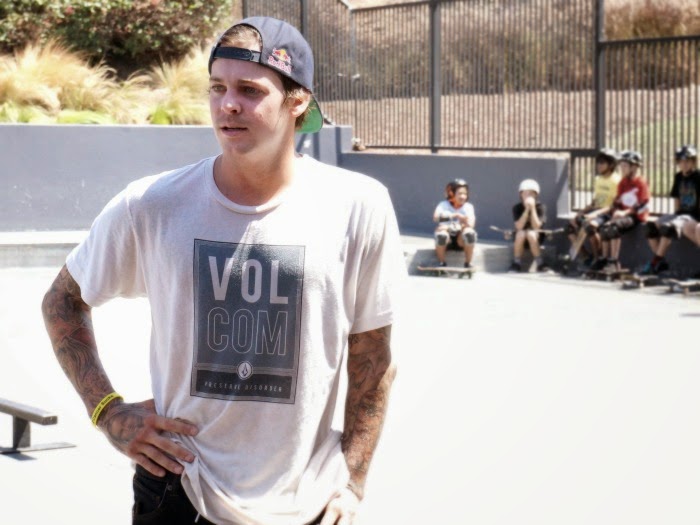 Then we were off to the etnies skatepark to meet Ryan Sheckler! The etnies Skatepark of Lake Forest is a public skatepark located in Lake Forest, California. It is also the largest FREE skatepark in the state, with an area of over 40,000 square feet. It's enormous, full of kids of all ages and skill level, and of course, teachers. It's open daily during the Summer from 10 a.m. to 10 p.m.

We met Ryan Sheckler and his mamí as soon as we got there. He was hanging out with some of the kids at the park and showing them some of his tricks. It was awesome listening to him talk about what it took to get there, the commitment that him and his parents had to put into the sport, and how happy he is to be doing what he loves. It was super inspiring, and amazing to my 6 year old kid to know that Ryan started skateboarding when he was his age!

I love that etnies is a proud sponsor of Ryan because it shows the commitment that the company has to skateboarding as a whole, not just the shoes & apparel that go with the sport.

Of course, I asked Ryan to sign my kid's etnies shoes! He was such a sweetheart and signed both of their shoes, and even took a few minutes to chat and play with them.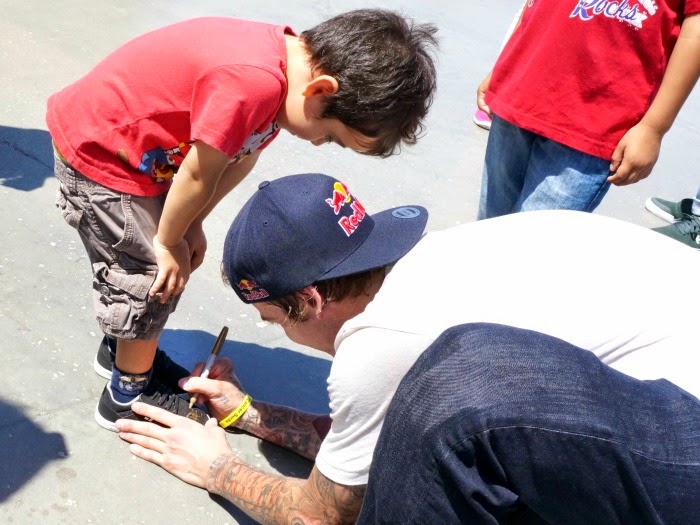 Then the kids put on their gear for their skate lesson. They learned some basics, then with the help of some of the coaches, even did some "tricks." It was a great introductory lesson and the kids cannot wait to come back.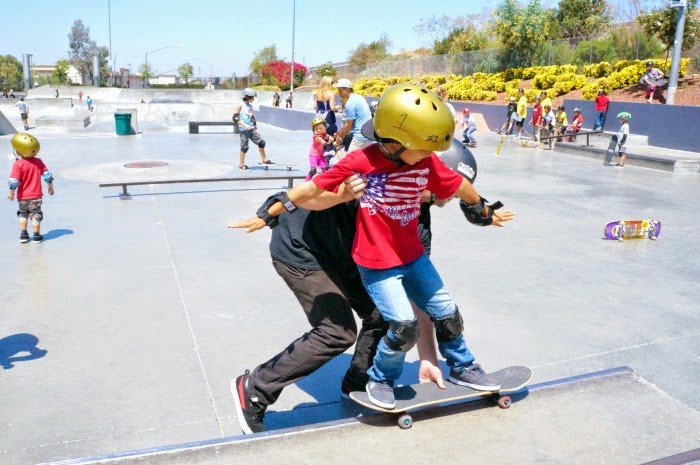 Even the three year old! They have classes there specifically for his age. It's so awesome.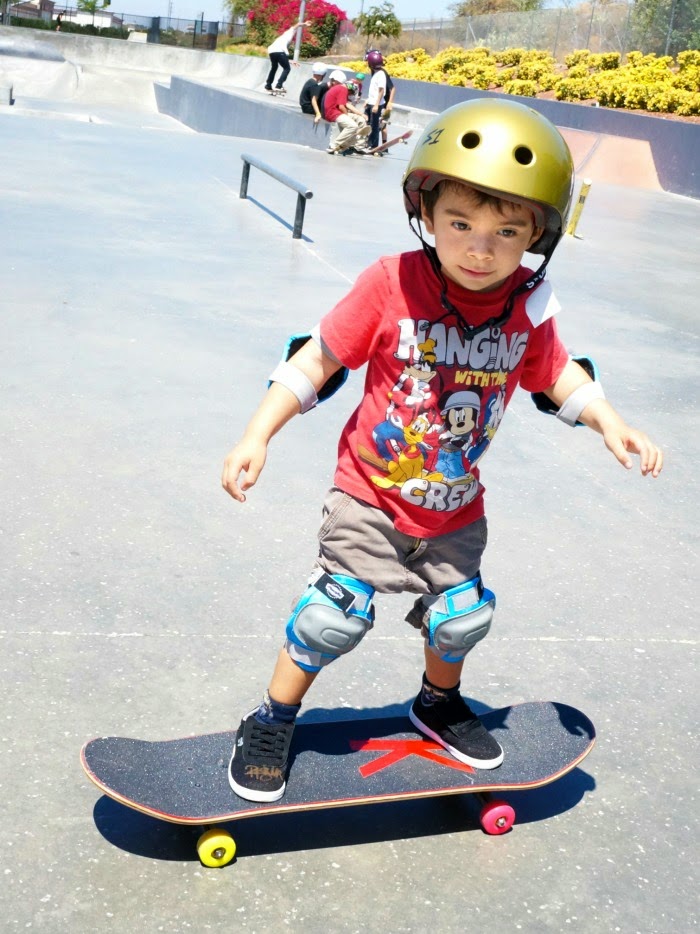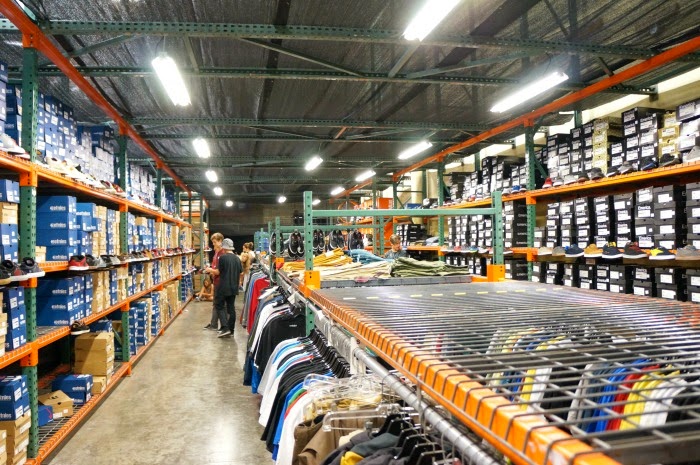 But of course, we couldn't leave without visiting the etnies factory store. They're currently having a buy one, get one 50% off sale on shoes and 50% off clothing. We scored two pairs of kids shoes and an etnies adult sweater for $108!

The etnies factory store is open to the public and located at 20161 Windrow Dr., Lake Forest, CA 92630-2404.

Thank you etnies for inviting us to this awesome event and sponsoring this post. As always, thoughts and opinions remain my own. 
Originally published on August 26, 2014. Last Updated on November 27, 2019 by Pattie Cordova