Like every kid out there, mine needs new shoes for school. And like most kids out there, mine are influenced by characters they see on TV, movies, books, etc. Although I won't purchase every time with their favorite character on it, I will make an effort to buy certain character-inspired items when they are very cute and cool. Case in point, Monster University Etnies.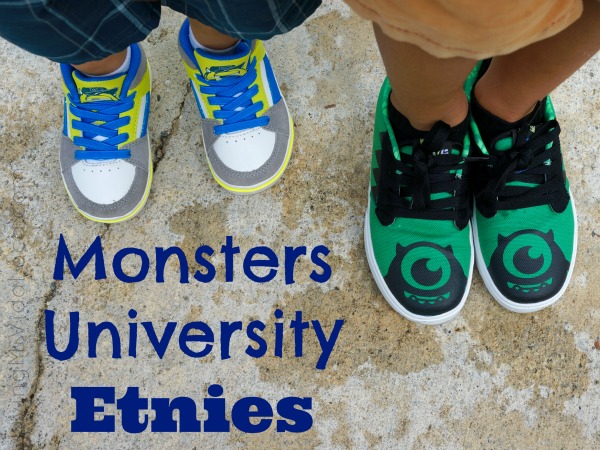 Inspired by the movie, Monster University Etnies look very cool and carry the quality of Etnies with it. My 5 year old wears a size 1 and his favorite color of all-time is green. When the box of Etnies came in and he saw what they were, he wanted to wear them that instant. So although I wanted to save them for the beginning of the school year, he has been wearing them every.single.day.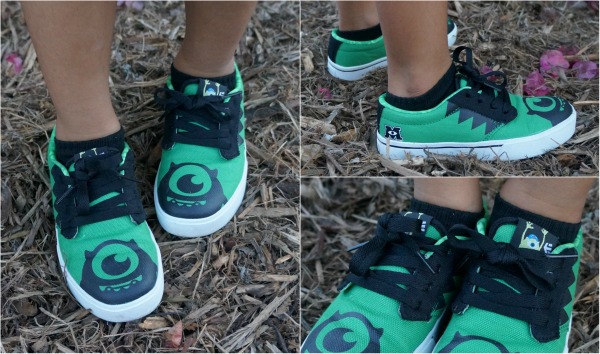 Jameson 2 Monsters University ($44.99)
My baby, like his brother, recognized Mike Wazowski of Monsters, Inc. and Monsters University and promptly sat down so I could put them on him. It was especially easy to do because although they look like they are lace-up shoes, the laces that are on the shoes are stretchy. This allows for parents (and mamas who are forever taking off and putting on shoes on their kid) to do it in an easier fashion. You simply stretch the laces out and have the kid push their foot in. I can get them on my kid within two minutes. These sneakers are the only Monsters University Etnies available in toddler sizes.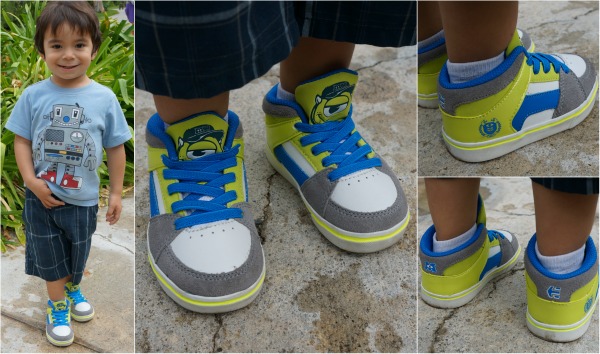 RVM Monsters University ($37.99)
My kids love their shoes. They are their every day shoes. They love showing them to their friends and because they are made to Etnies standards, they will provide the most style, comfort and protection possible and make it all the way until the end of the school year. If that changes, I'll let you know.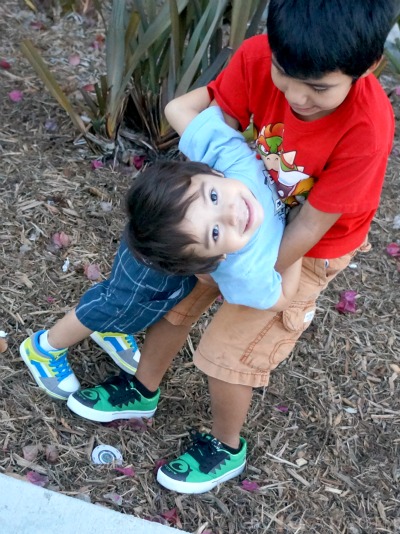 [disclaim]This is not a sponsored post. I received the shoes to facilitate my review. All thoughts and opinions remain my own.[/disclaim]
Originally published on July 28, 2013. Last Updated on December 7, 2018 by Pattie Cordova