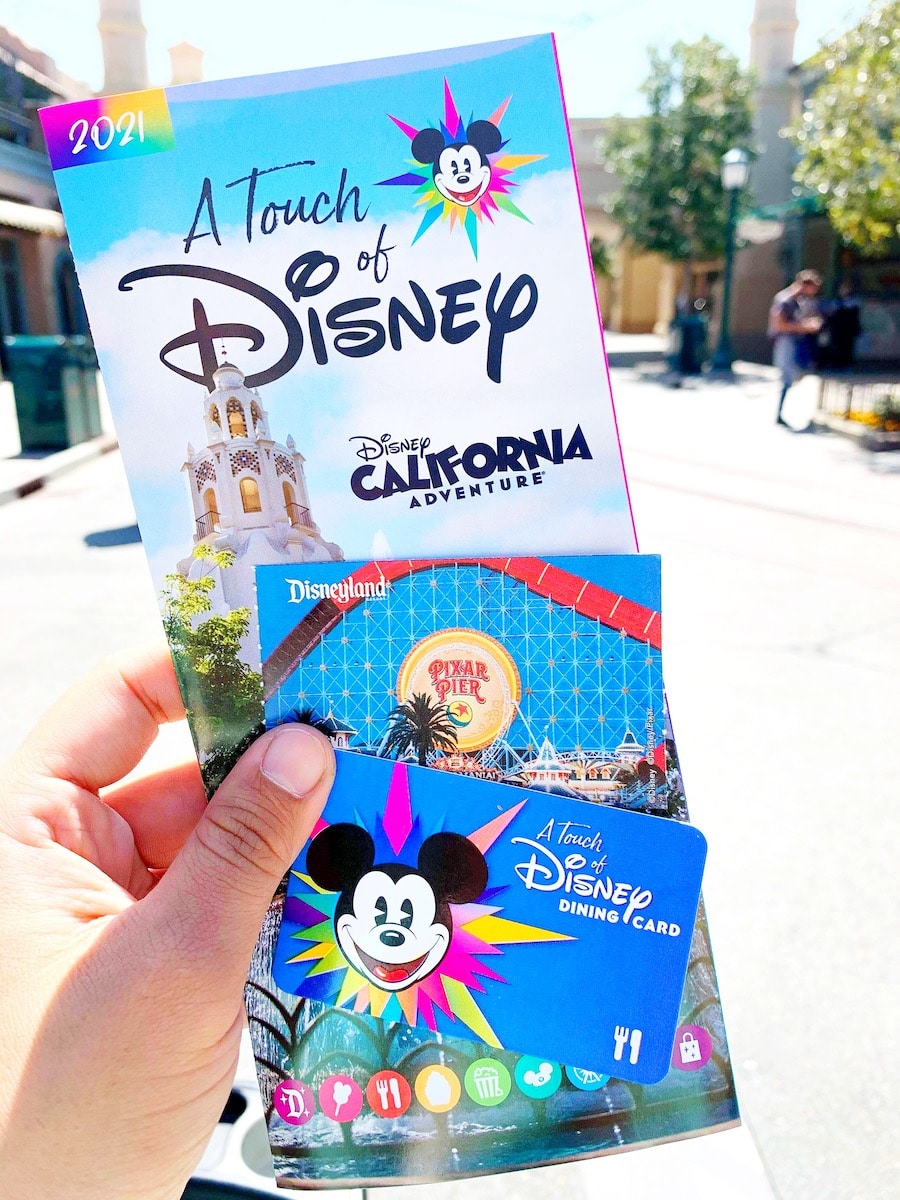 Tickets to A Touch of Disney went on sale and after a few issues we were lucky enough to score some tickets. We opted for first day visit to bring our best tips and things you need to know before visiting A Touch of Disney.
Here's what we learned from our trip, and a few tips to help you have the best experience possible.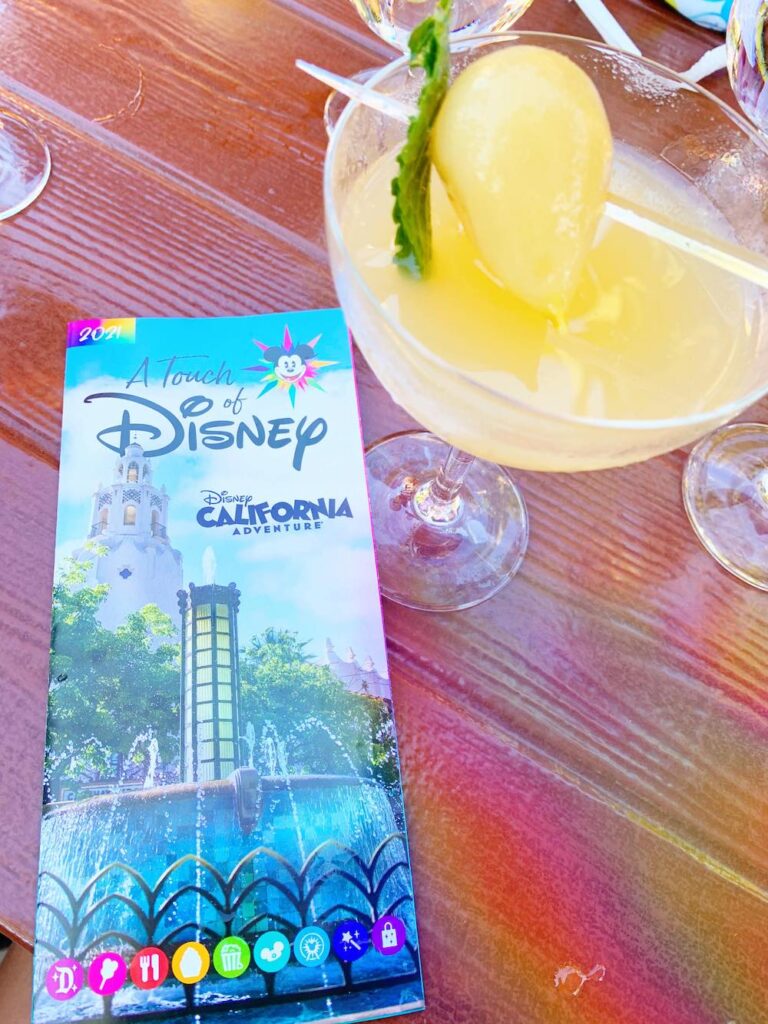 Your $75 ticket price includes parking, $25 A Touch of Disney Dining Card and unlimited digital downloads.
Tips for visiting A Touch of Disney
Safety first
Mask are required. You'll be asked to wear a non-valve mask or non-gaiter.
Face mask are required to be on at all times, unless you're eating at tables. Otherwise, you must wear your mask over your nose.
Cast members walk around every four hours to each booth to clean and keep fresh.
Where to park
Parking for the experience is at the Mickey & Friends Parking Structure beginning at 11:30 AM. The line to get into the parking lot can get rather long, please practice patience.
Alternatively, you can park at Anaheim Hotel for $15 and walk in via Harbor St.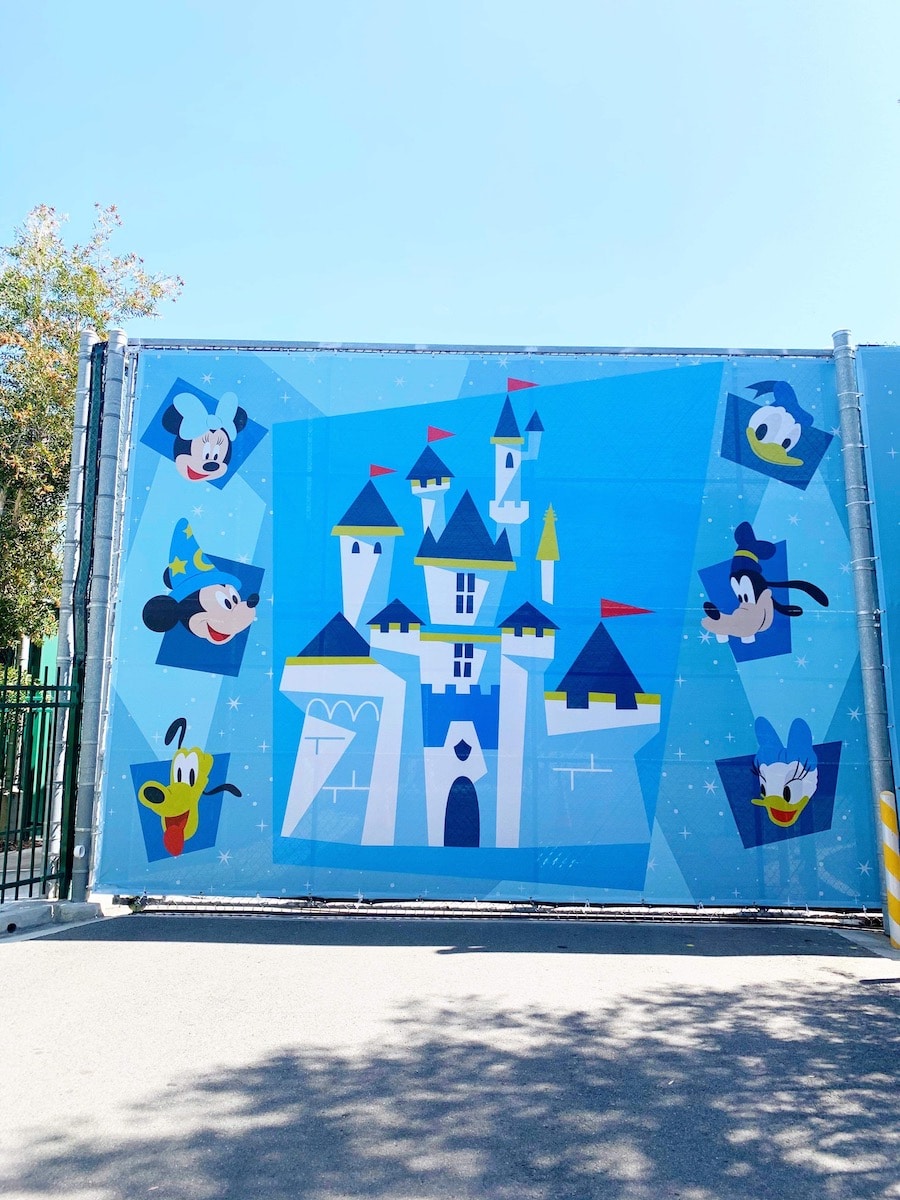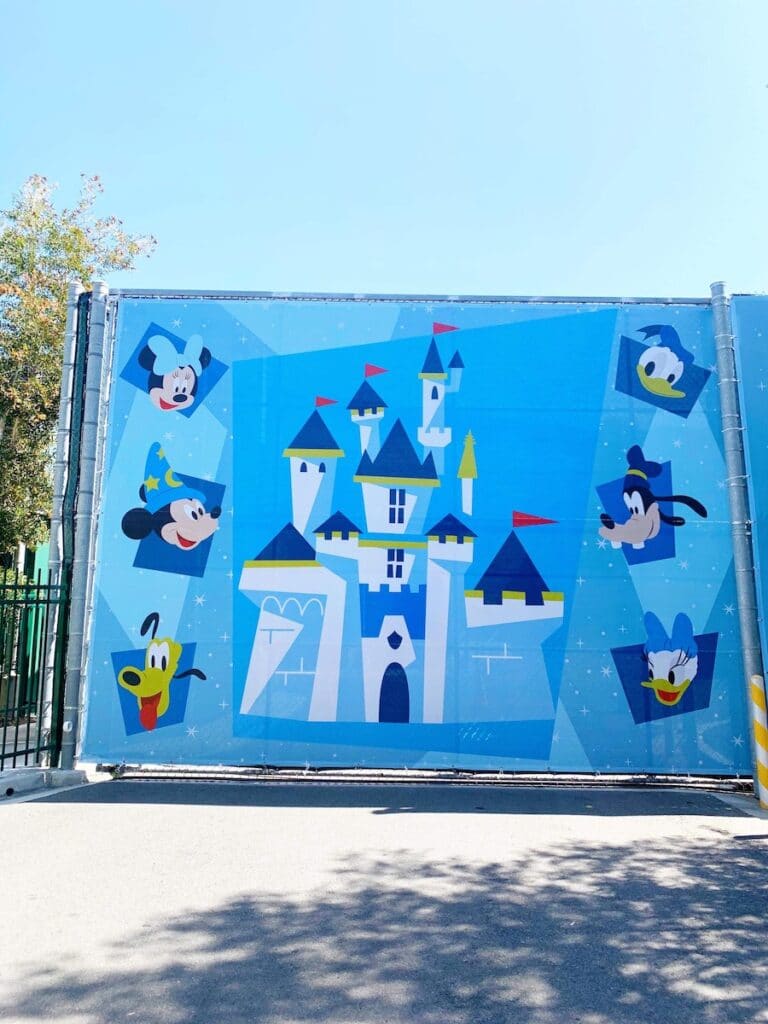 Walking to A Touch of Disney from the parking structure
There's no tram taking you to Downtown Disney. Once you get through security check, guest will walk to the park using the tram trail passing by fun little photo ops.
The experience also plays Disney music as you walk the trail. It's a great way to get into the spirit.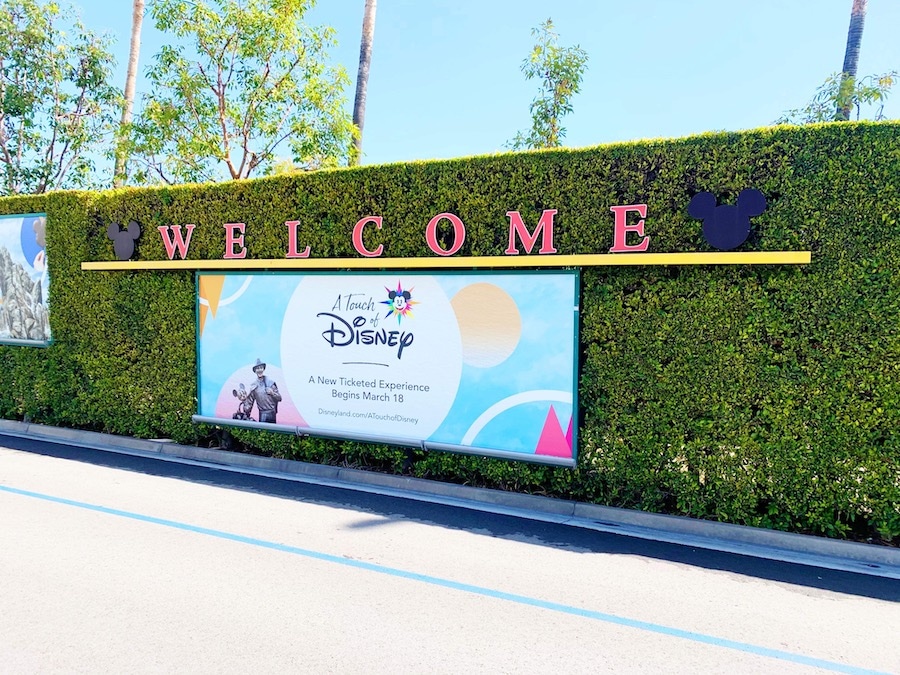 Where to get your $25 A Touch of Disney dining card
You'll be given a $25 dining card at the gate to use on food. A $25 A Touch of Disney Dining Card is redeemable for food and nonalcoholic beverages at select dining locations within the Disneyland Resort (subject to restrictions including not being valid for alcohol purchases).
Bring a portable charger
Make sure to bring a phone portable charger, everything will be on Disneyland's app.
This includes ordering food, checking when to pick up your food, reservations, digital pictures, and, of course, checking your Disney map.
How to order food at A Touch of Disney
If you are ordering from booths, you must be next to the booth and scan their bar code to order on the Disneyland app.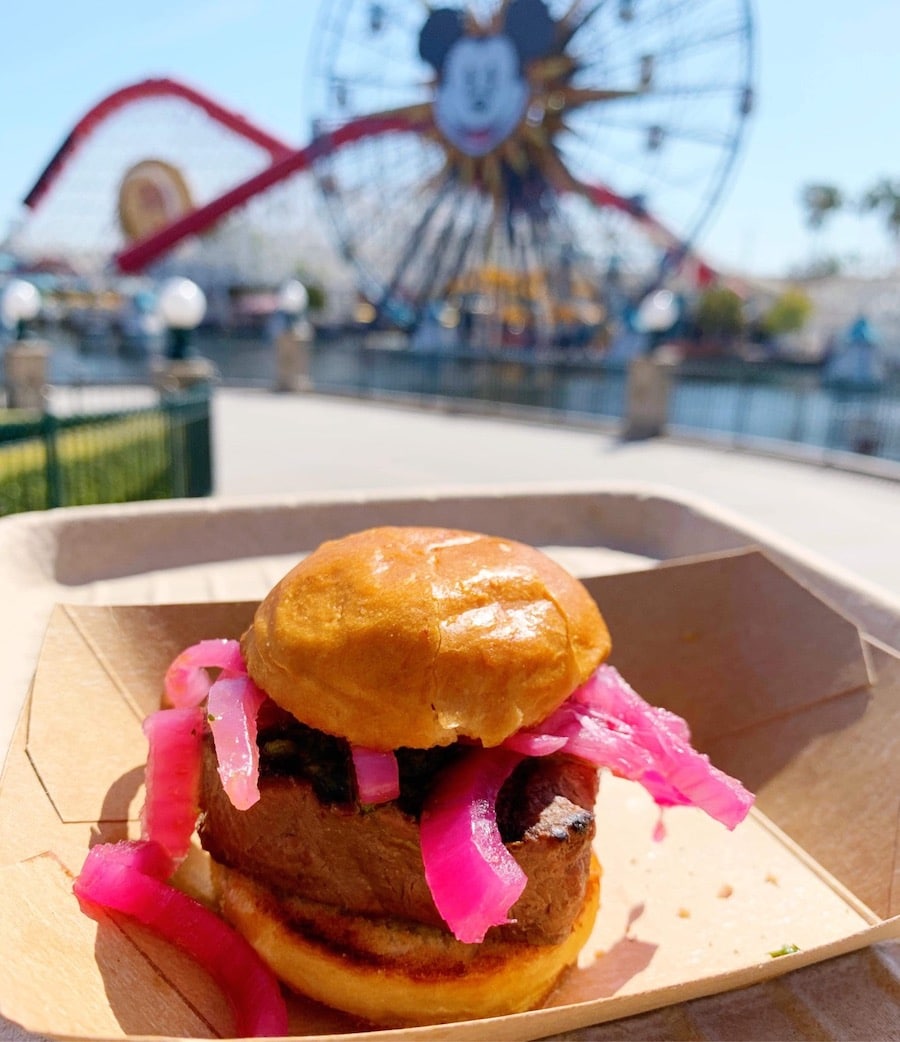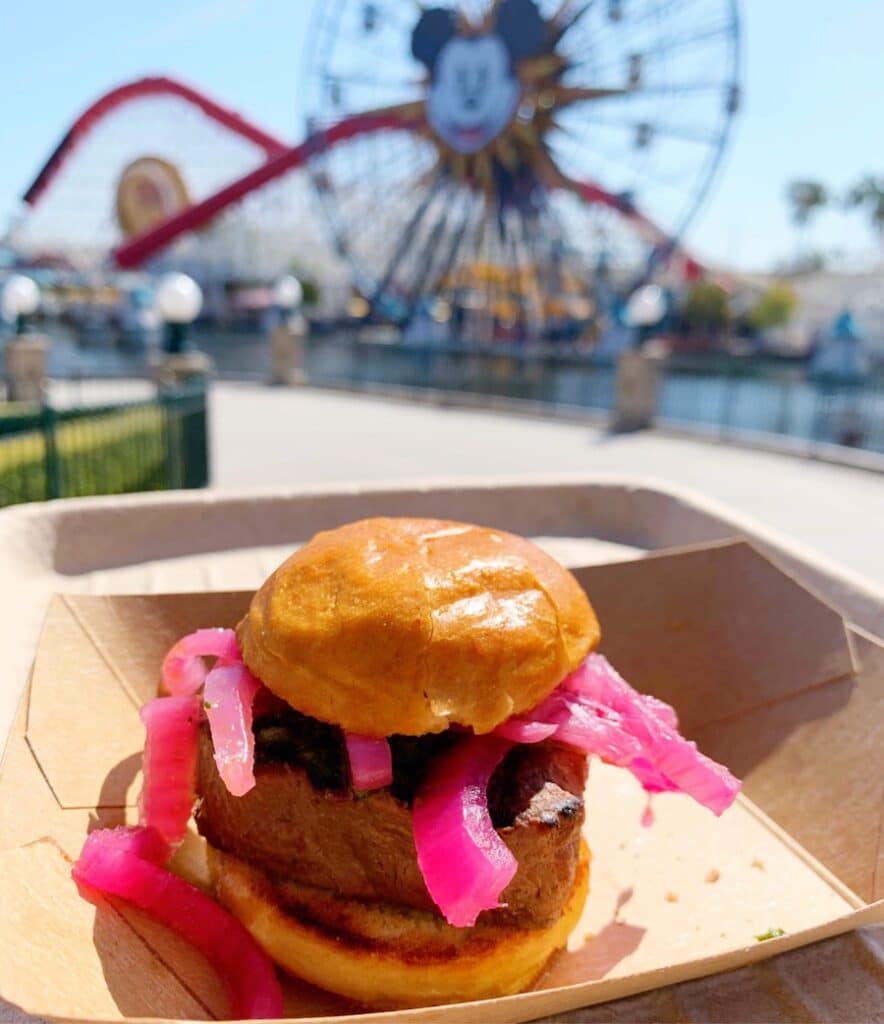 You will be notified when your food is ready. It may take up to an hour – but the wait time will be cut down if you are there early.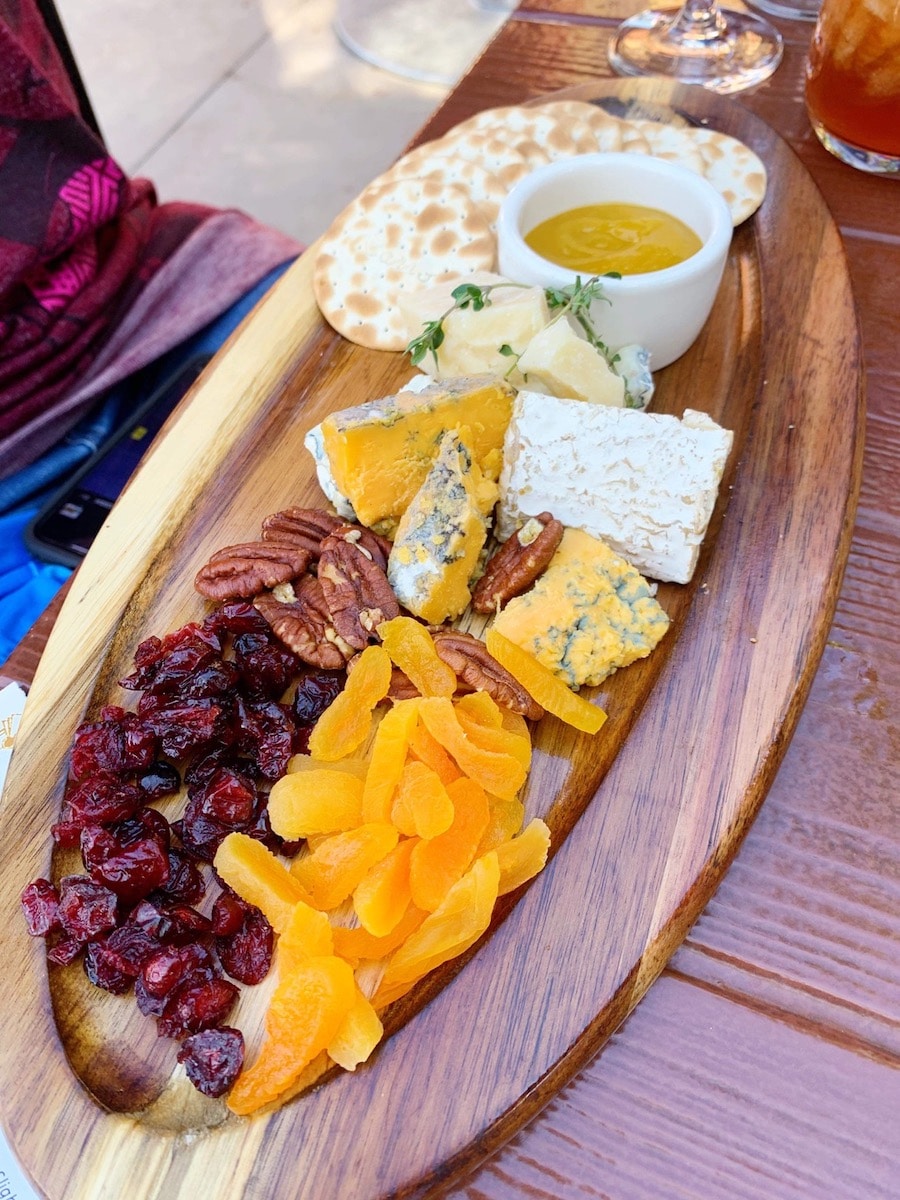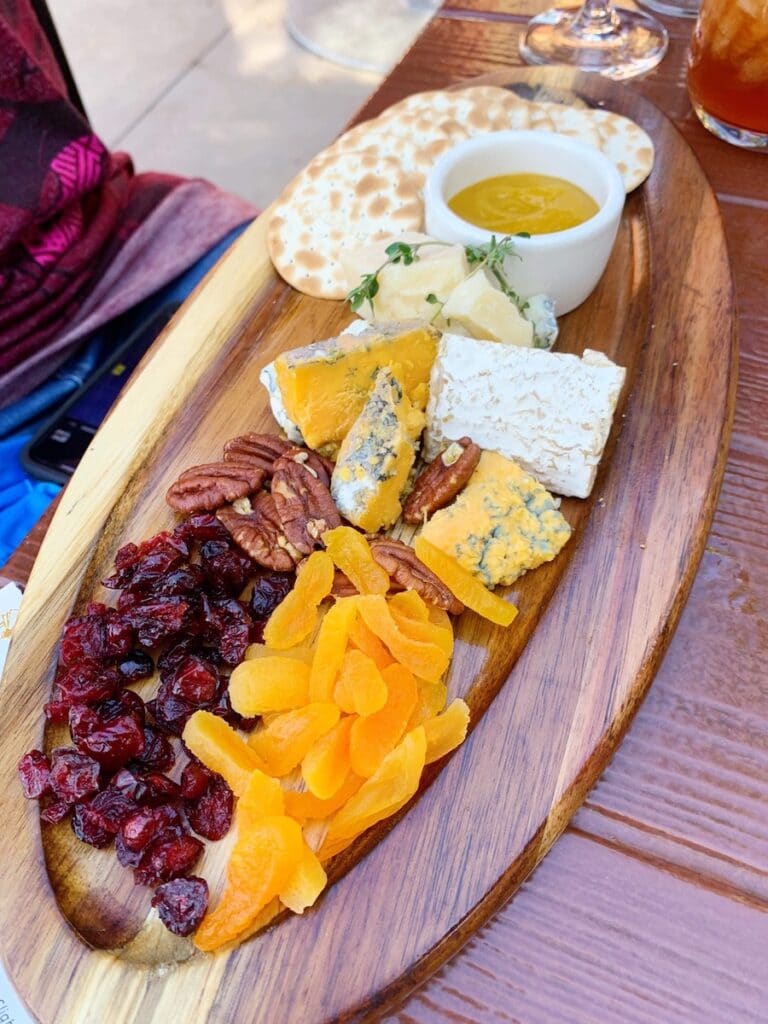 Mobile ordering is convenient at the marketplaces and booths. You can find all of them listed on the Disneyland App. Once you've chosen your menu items and checkout, you can use the dining card to purchase your items.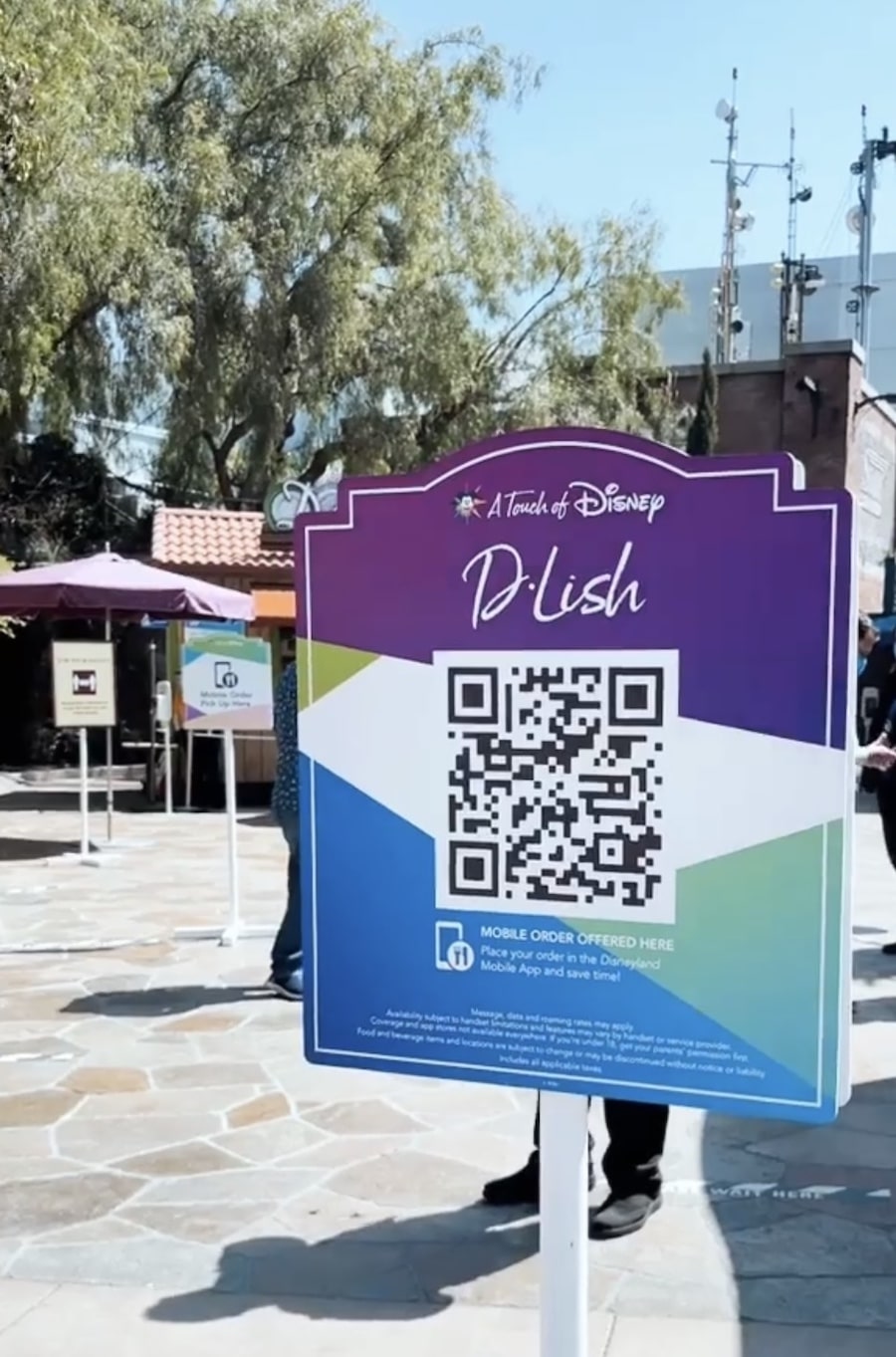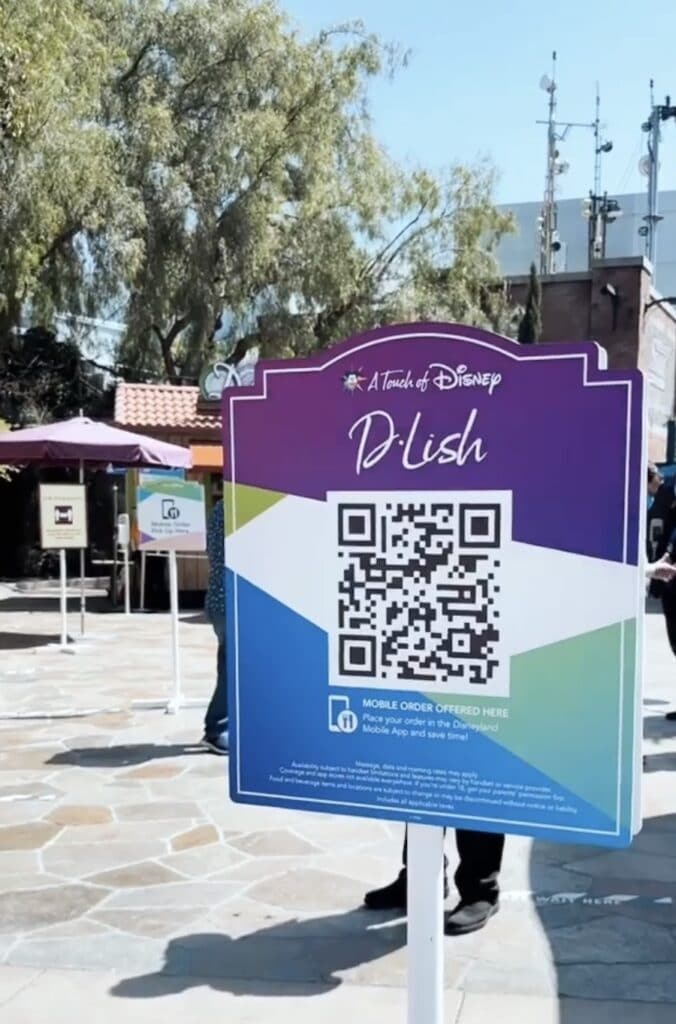 Have a kid-friendly experience
I took my daughter to A Touch of Disney and this is what I learned: BYOS – bring your own snacks.
Kid-friendly options are limited (other than fries, corn dogs and macaroni and cheese). So your child's favorite chicken strips probably won't be available. Also, because of the wait time, you might want to have some easy snacks on hand.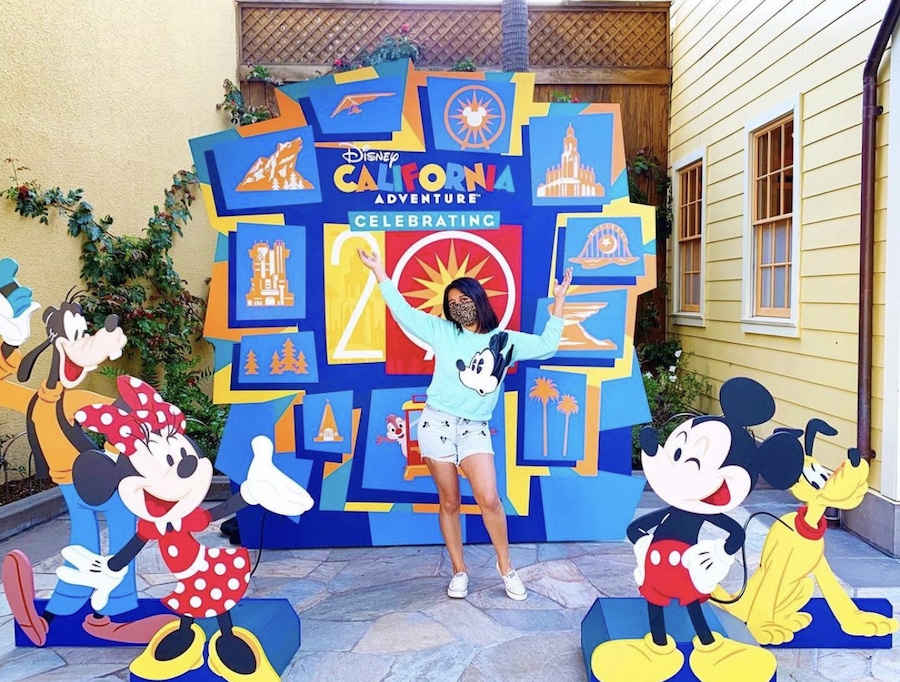 Photo opps
There are photo opportunities throughout the entire park, including as you walk through the tram trail. Photo opps include backdrops and cool vehicles – some of which you can get right into!
Take advantage of the unlimited digital downloads of Disney PhotoPass photos captured during day of the experience – included with your A Touch of Disney ticket. Disney PhotoPass is subject to the Disney PhotoPass terms and expiration policy. Online registration required.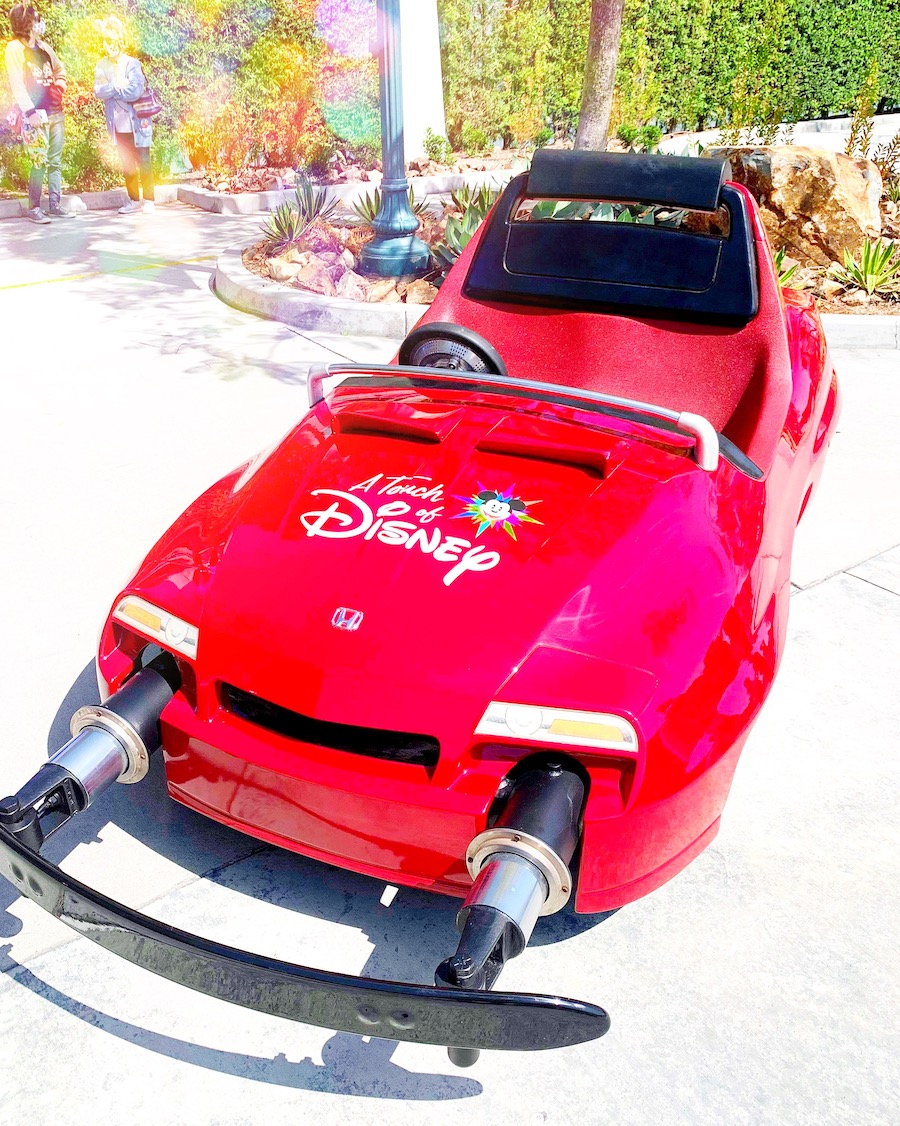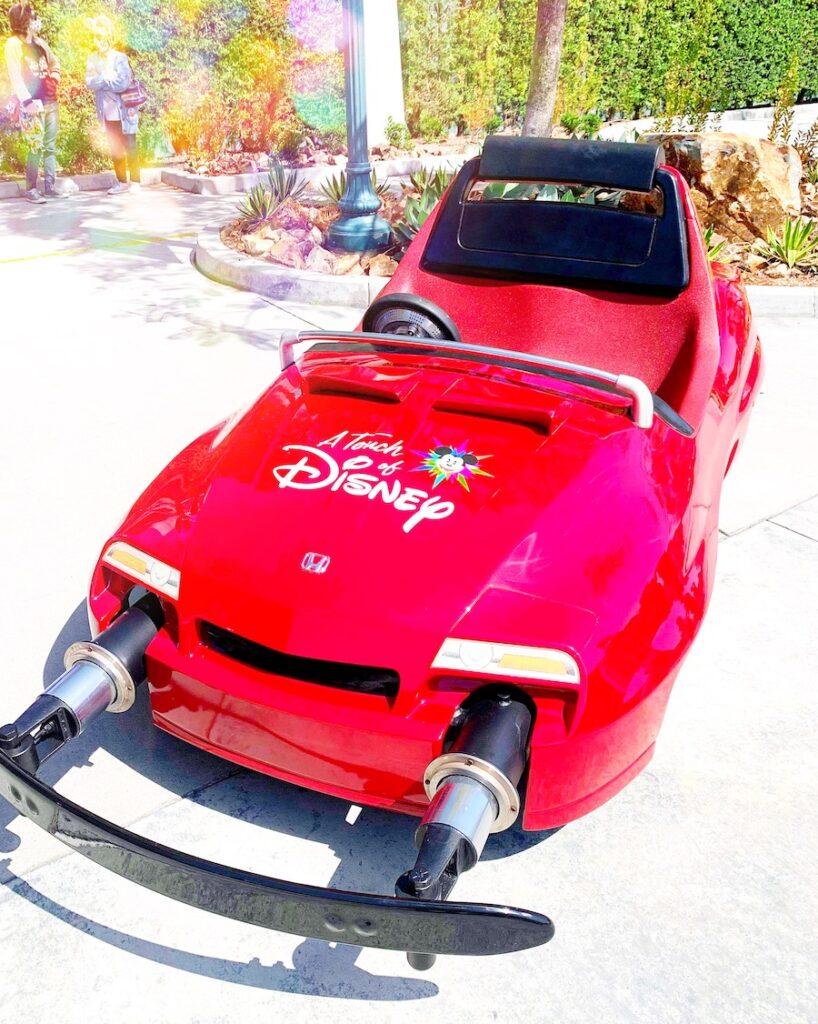 Say hi to your favorite Disney characters
Plenty of Disney characters will roam the park – all from a safe distance. Look for them in balconies and on park rides.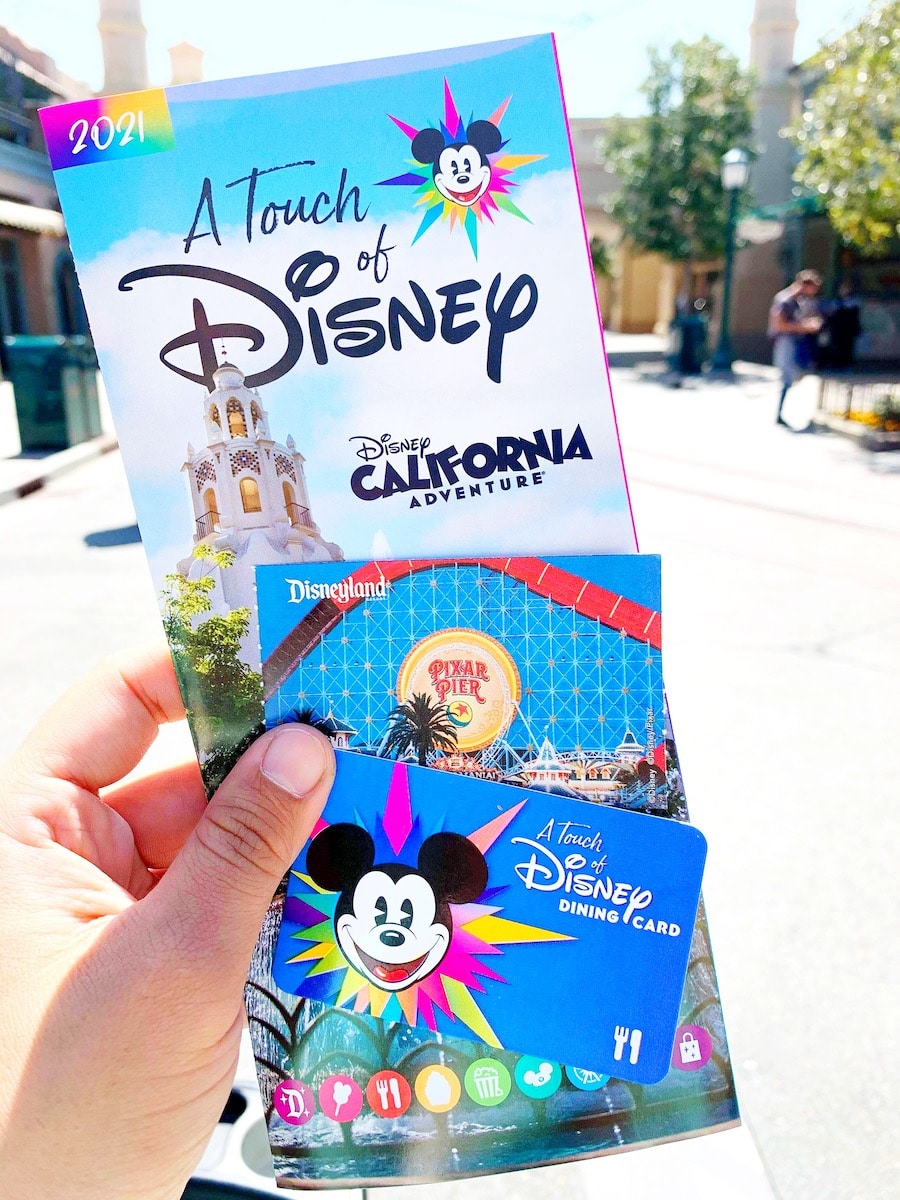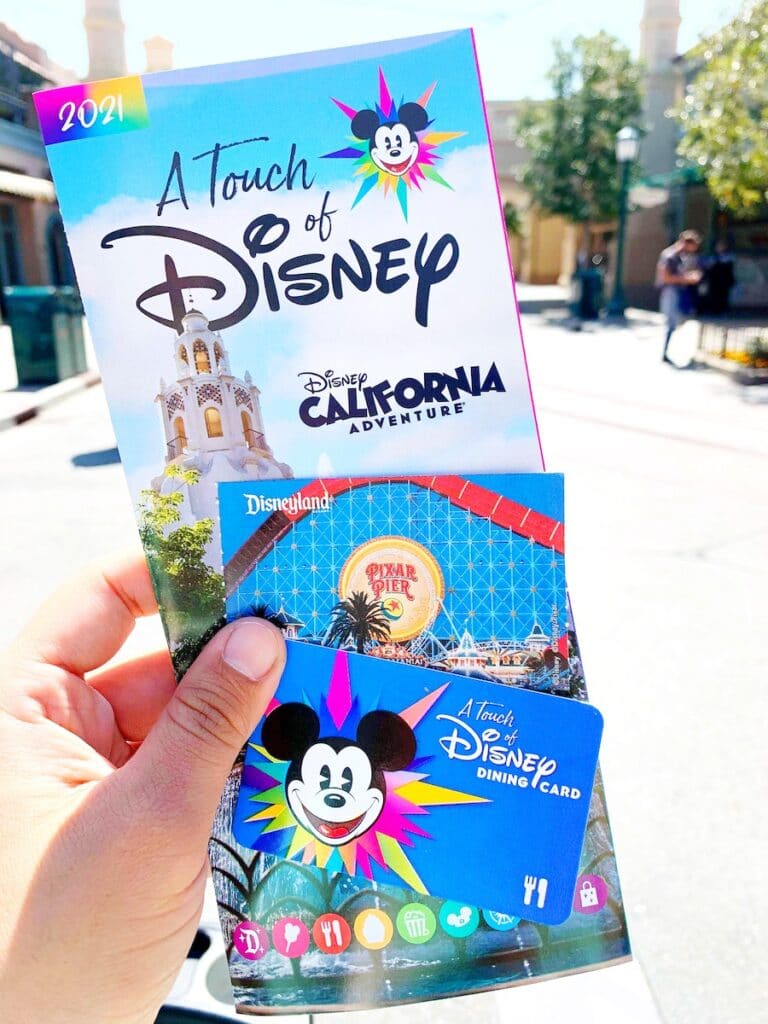 If you want to get a head start at Downtown Disney – keep in mind that they open at 9:45am.
Looking for more things to do in the area? Check out our list of Things to do in Anaheim, besides Disneyland.
Originally published on March 19, 2021. Last Updated on March 19, 2021 by Pattie Cordova