This month, we celebrate International Whiskey Day with the best whiskey in Orange County.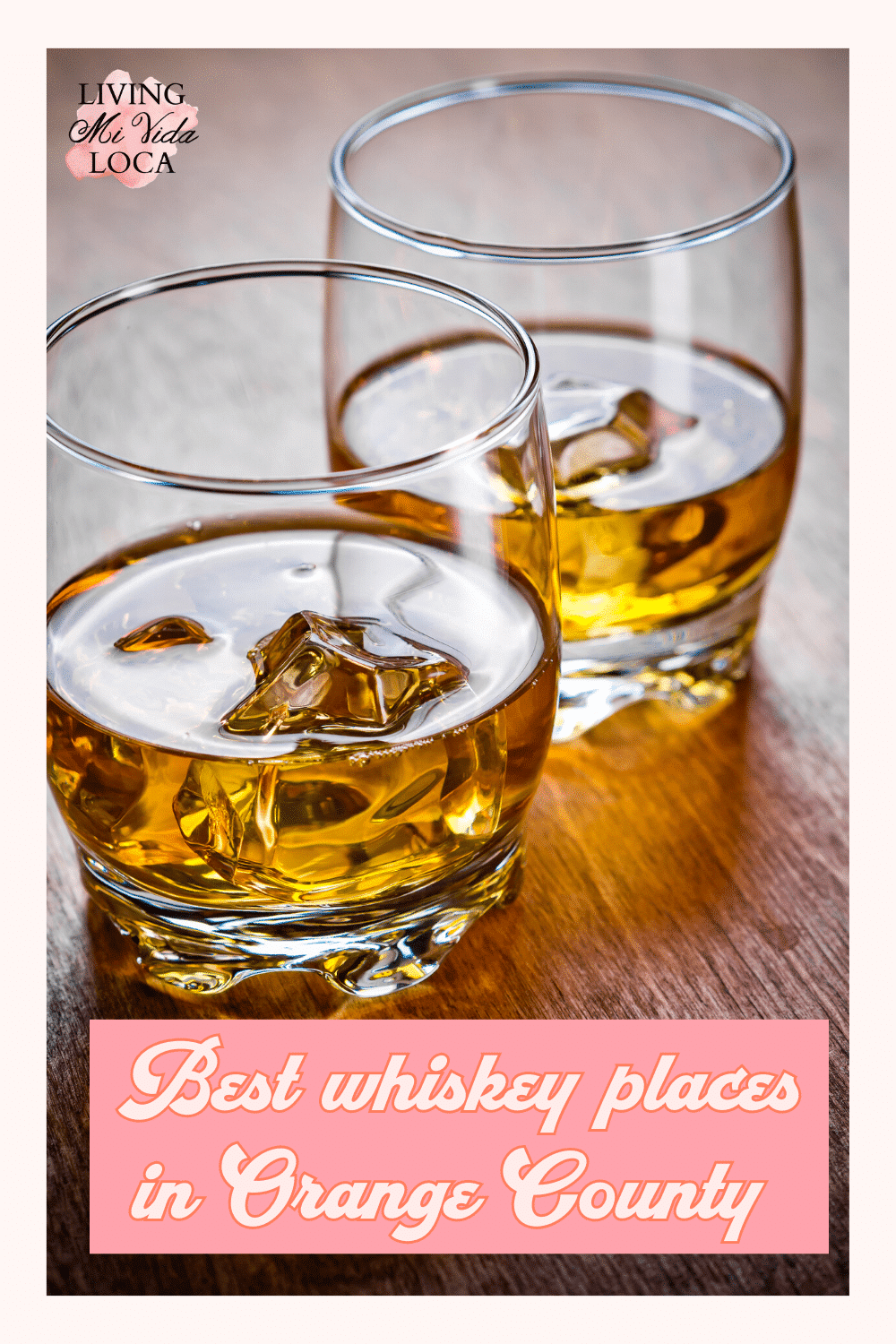 After a long day at work, there's no better combination than having a glass of whiskey with a cigar.
If you've never tried whiskey, Irish whiskey is a good introductory whiskey because it's more of a light flavor. It's not as aggressive as other whiskeys. The darker the whiskey, the more intense the flavor.
If you'd rather drink at home, give this bourbon cocktail a try at home. Only four ingredients and just perfect for an easy dinner drink.
Best whiskey bars in Orange County
This place offers over 400 types of whiskeys. They also offer sampler opportunities and 12 types of Whiskey Flights that range from $13 to $300. If you're a fan of GOT, Macallan's Public House has a Game of Thrones package for $50.
Plan a visit during the week for their Whiskey Wednesday specials.
We've been here for girls night out and we love their food and the fact that it's in downtown Brea near the movie theatre.
This place is located in Newport Beach and is definitely for whiskey drinkers as they have a Whiskey Club and a whiskey tasting room. They are located near the John Wayne Airport. You can also check out their Whiskey List on their website.
Bosscat Kitchen is coming to Old Towne Orange! We are excited that it is expanding to a historic location, a former liquor store and former auto shop. We also found out they are paying homage to these former businesses by preserving the icebox inside and adding a few antique gasoline pumps. They will also have a whiskey room like the Newport Beach location.
This place in Orange offers over 100 types of whiskeys and is also in a great location in the downtown area. They have a huge selection of bourbons and the 20 types of Japanese Whiskey look interesting. We love the Buffalo Trace bourbon and highly suggest it.
Visit with the family for lunch and dinner – and yes, they have a kids menu with some pretty interesting dishes such as Spanish octopus.
This place in Seal Beach offers classic American dishes and crafted cocktails. Whiskey flights are available and there is an Old-Fashioned special during happy hour for $8. They claim to have the best Old-Fashioned in Orange County. We will have to go and try it out!
This whiskey bar in Anaheim identifies itself as "Anaheim's first neighborhood speakeasy." It is located at the Packing District in Anaheim. They specialize in craft cocktails.
The Blind Rabbit has a limited menu and a variation of Old-Fashioned drinks. Order online via their website.
This place is located in Costa Mesa and they have amazing food and a large selection of drinks including a craft cocktails menu. We would love to try their Three's Company which has bourbon, their Hyland Old Fashioned with scotch and their Twain which features barrel bourbon.
We also love the quote on their drink menu:
"I feel bad for people who don't drink. When they wake up in the morning, that's as good as they're going to feel all day."

-Frank Sinatra
This is an Irish pub located in Mission Viejo and the owners are of Irish descent so there are lots of Irish inspired flavors here.
Dublin 4 Gastropub opened on St. Patrick's Day in 2012. They serve food and a large selection of cocktails, beers and whiskey. They even serve an authentic and signature Irish coffee. It's the perfect place to celebrate St. Patrick's Day and have some Guinness beer or Jameson whiskey, both flavors of Ireland.
They have Guinness bread here also and more great Irish inspired dishes.
This place is located in downtown Fullerton and has food, a large selection of whiskey and also sells cigars. There's no better combination than a glass of whiskey with a cigar on the side.
They also have Whiskey & Wine Wednesdays with specially priced whiskey flights. It is also a dog friendly location.
Wild Goose Tavern is located in Costa Mesa and serves food and drinks. They have a large selection of whiskey and other libations.
Visit them to check out theirmixologists that specialize in craft cocktails.
The tavern also has Whiskey and Wings Wednesday where they feature specials on Old Fashioned drinks and Manhattan drinks, both drinks that feature whiskey.
We hope you now have some options on where to enjoy a smooth glass of whiskey in Orange County.
We'd also love to hear your suggestions! Did you find a great spot to get whiskey in Orange County? Leave them in the comments below!
Thank you for reading! Stay updated on fun things to see, eat and do in Orange County by following us on Facebook, Instagram and TikTok!
Originally published on March 14, 2021. Last Updated on April 1, 2022 by Pattie Cordova