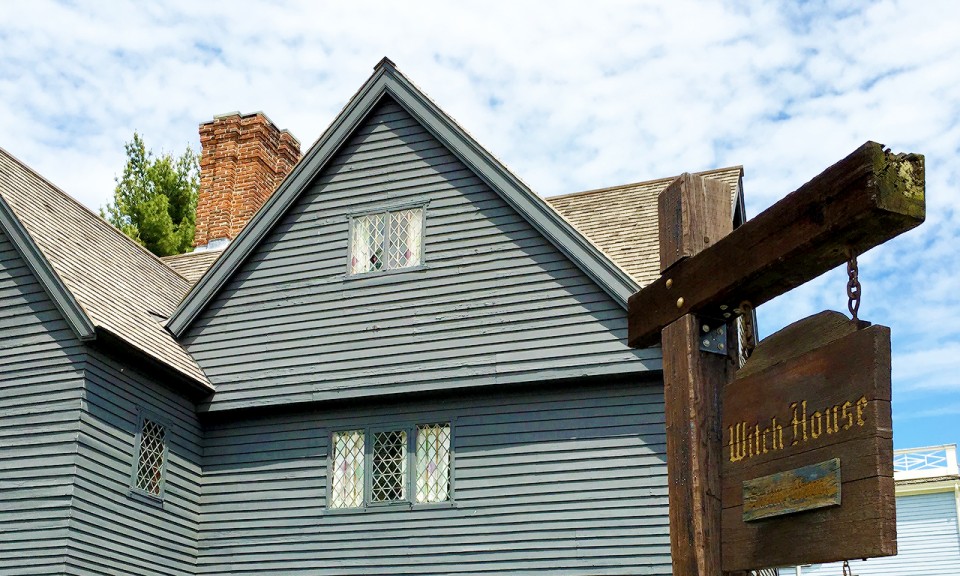 A town as historic as Salem will keep you busy for days … but sometimes all you have is a couple of hours before heading to your next destination. Here we share things to do in Salem, MA in just a half day.
Salem, Massachusetts is about 22 miles north of Boston. We stopped here during our East Coast road trip. It's a town that will forever be known for the infamous Salem Witch Trials that started during the spring of 1692 and took the lives of women, men and children who were accused of being witches and condemned to death. This mass hysteria lasted less than a year, but its history has since plagued the town.
You'll see evidence of the Salem Witch Trials throughout the town, and many businesses capitalize on this history to bring in tourists. Here are my favorite things to do in Salem, MA even if you're visiting for only have a couple of hours.
Things to do in Salem, MA
Salem Visitor Center
Your first stop should be the Salem Visitor Center at the heart of Downtown Salem to organize all the things to do in Salem, MA. There, you'll be able to pick up a map that features The Heritage Trail. The trail is a red line that takes you to some of their most popular spots. As you walk the route, notice the brick walkway, the beautiful fountain that acts as an art installation and the gorgeous trees surrounding the brick buildings. As a California girl, seeing so much brick everywhere made my day.
Witch History Museum
Our first stop after the visitors center was the Witch History Museum. They offer a combo deal that I would highly recommend as it gives you access to three different museums for one low price (you save $8 per person)! We visited the museum with our five-year-old and eight-year-old, not really knowing what to expect. While we wouldn't change a thing about our visit, I would say that if you have young children who are spooked by darkness, mannequins and realistic scenes, it might be best to carry them or give them a good talk before walking in.
The tour guide walks the visitors through the history of the mass hysteria of 1692, giving historical accounts of what transpired. It feels like a history lesson come alive.
Museum tours are scheduled so you can finish one tour and walk over to the next partner museum in time to catch their tour. Just follow the red line.
Witch Dungeon Museum
We chose to visit the Witch Dungeon Museum after the Witch History Museum to stay within theme. Here, we sat on church pews and watched a reenactment of the trial of Sarah Good, a beggar-woman, with verbiage from an original transcript of 1692. The guided tour then led us down into a village that had been recreated, along with a dungeon and Gallows Hill, where so many lost Salem citizens were hung to death.
One of the highlights of the tour was seeing (and touching!) a beam that came from an old dungeon. It was donated to the museum by the wife of a construction worker that saved it when the dungeon was being destroyed.
This tour was by far the creepiest of all three museums, and also the saddest because the dungeon was recreated to real dimensions.
"Stickwork" by Patrick Dougherty
We decided to lighten the mood and stopped by the corner of Hawthorne Boulevard and Essex Street where we let the kids run around a small village created out of sticks. The village was created by volunteers from all over the area, under the direction of artist, Patrick Dougherty. It was commissioned by the Peabody Essex Museum (which you can also visit while in town) and visitors will be able to walk through it for at least one more year, though the exact end date is set as indefinite.
The Witch House at Salem
The oldest building in Salem still standing, despite a town fire, is the Corwin House. It has roots to the Salem Witch Trials and offers tours of the inside of the house. It's set up to give visitors an idea of what life was like back in the seventeenth century.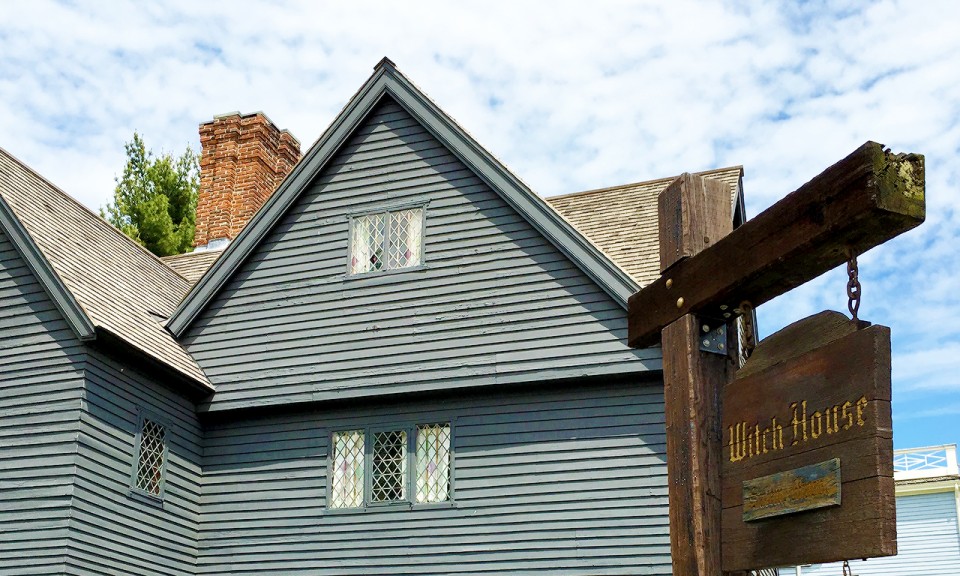 The First Church in Salem
This English Gothic style church in Salem is located near the Witch House and still offers weekly religious services. The architecture of the church is fascinating because it's not a typical style that is seen outside of the East Coast.
New England Pirate Museum
Salem also has a rich history of pirates that is not as well-known, but you can get a good glimpse at it at the New England Pirate Museum. The museum is set up similar to the witch museums with life-size scenes featuring famous pirates such as Blackbeard and Kidd.
The tour kicks off in a room that holds artifacts from years past and stories that occurred off Boston's North Shore. Each tour lasts about 20 to 30 minutes and takes you through a recreated dockside village and a bat cave.
"Bewitched" Statue at Lappin Park
Fans of the show can take a picture with Samantha Stephens at Lappin Park on Essex and Washington Street. When the nine-foot bronze statue was commissioned by TV Land, it was seen as insensitive to the town's history, but it has since drawn many visitors to both take pictures with it, as well as rub the bronze nose.
Revere Bell
Outside of the visitors center is the Revere bell. This 920-pound bell was ordered from Paul Revere's factory in 1801 to be hung in a church. When the church was torn down in 1846, it was briefly used in a school until 1861 when it was transferred to the Peabody Essex Museum.
Salem has a rich history that has been well-preserved through its museums, statues and historical buildings. If you're in the Boston area, a trip up to Salem is definitely a must-do!
Let us know if you end up trying any of these fun things to do in Salem, MA.
Originally published on April 20, 2020. Last Updated on June 2, 2021 by Pattie Cordova