Holidays
Make your Instagram Story Highlights stand out with custom covers
Do you want your Instagram stories highlights to standout?
You spend time documenting your life on Instagram's highlights feature, now you can combine them into different categories and organize them for long-lasting content!
In this article, you'll discover how to make Instagram story highlights into albums and make those albums standout by creating custom covers. Use this tutorial for personal (like this one) OR business accounts (like this one)!
Step 1: Create an Instagram Highlights Album
The Instagram Highlights feature is available to all Instagram users – whether or not you use Instagram stories. The Story Highlights show up on your profile under the bio section. If you haven't created an Instagram highlight, the circles will be gray.
To create a highlight album, click the + sign in the Story Highlights section under the profile bio. A screen will pop-up with all your Instagram stories. Decide what the "theme" is going to be and select which Instagram stories you want to put together.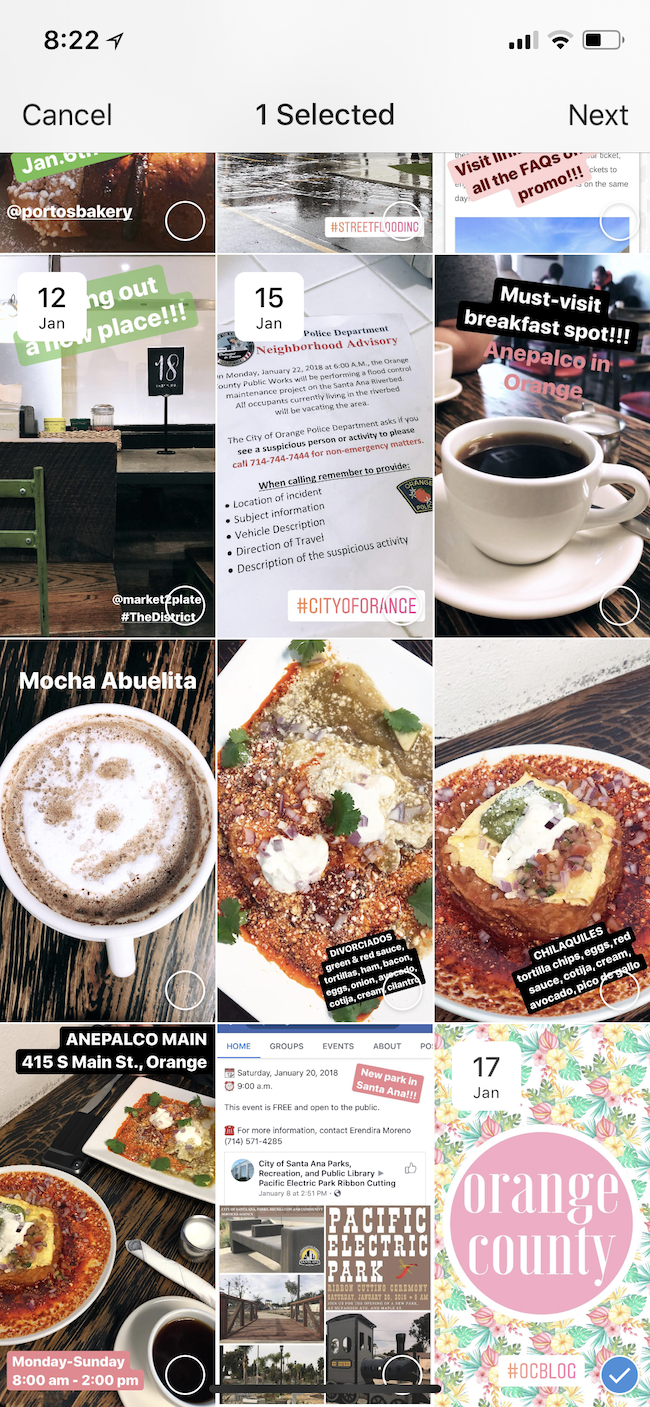 Step 2: Name Your Highlight Album
Once you select your images, you'll need to name it. It can be as long as 16 characters long – and it doesn't always have to be letters!!! Try mixing in some emojis if your cover has words (more on that below).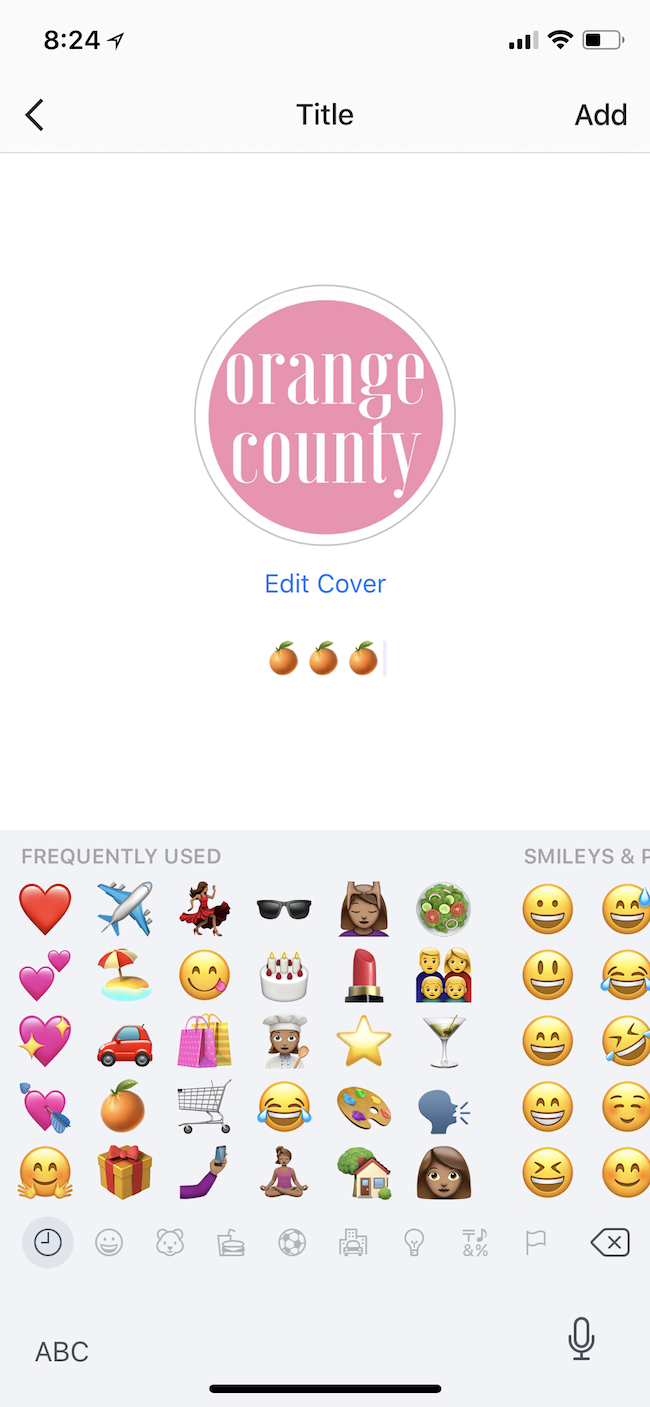 Step 3: Highlight Album cover image
Each of your highlight albums will have a cover based on which image you first uploaded to the highlight.  And more often than not, the images are not aligned. You can adjust the image by going into the Instagram Story highlight, click the three-dot More button on the bottom right hand corner (where it says more) and then choose "edit highlight." This will pop up the cover to the highlight. Click "edit cover" and choose which image you want as the cover – every Instagram story in the highlight will be on the bottom. You can scroll to see all of them. Once you have the right cover image, move it to adjust inside the circle. Tap done and you're good to go! Your new highlight album will show up on your profile.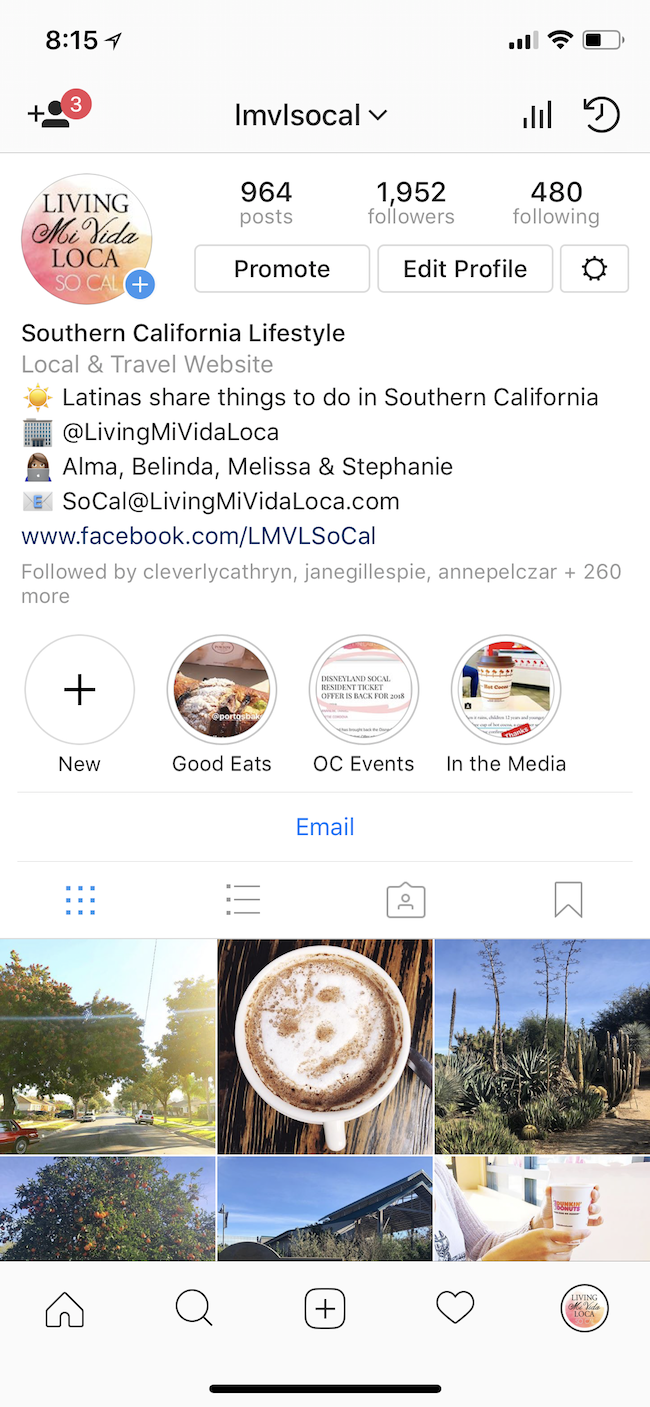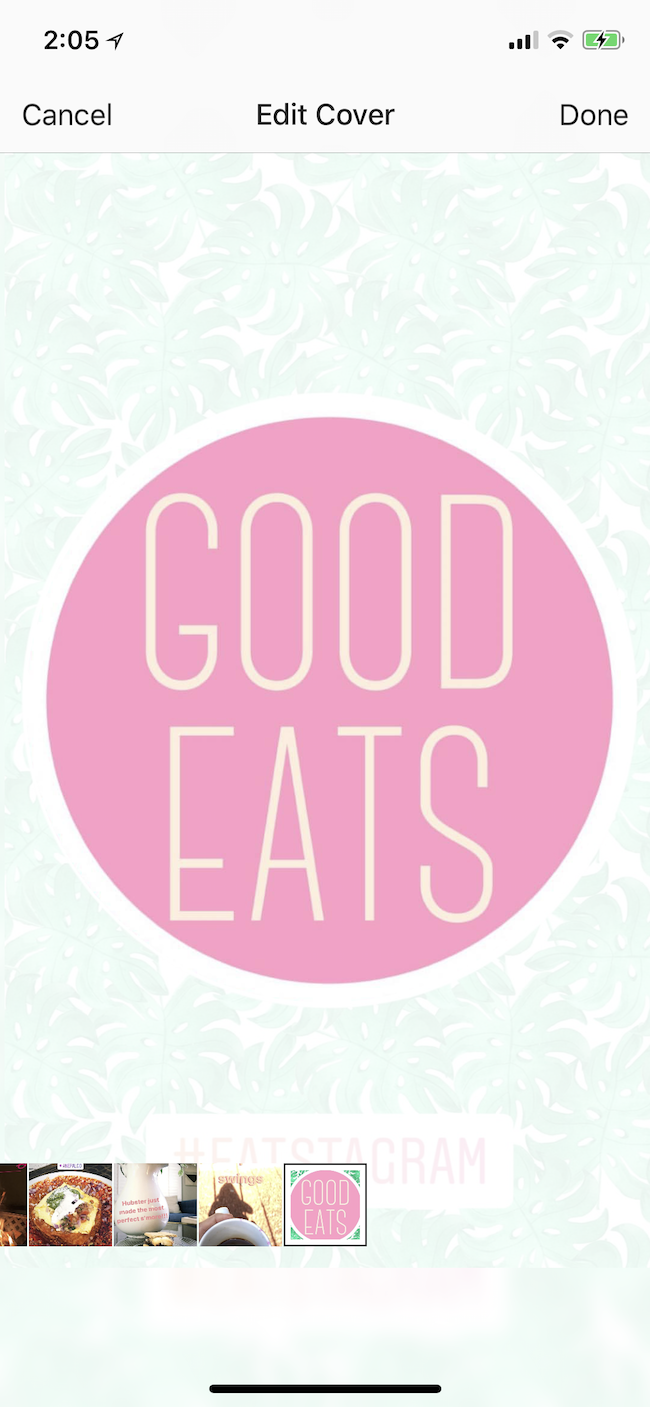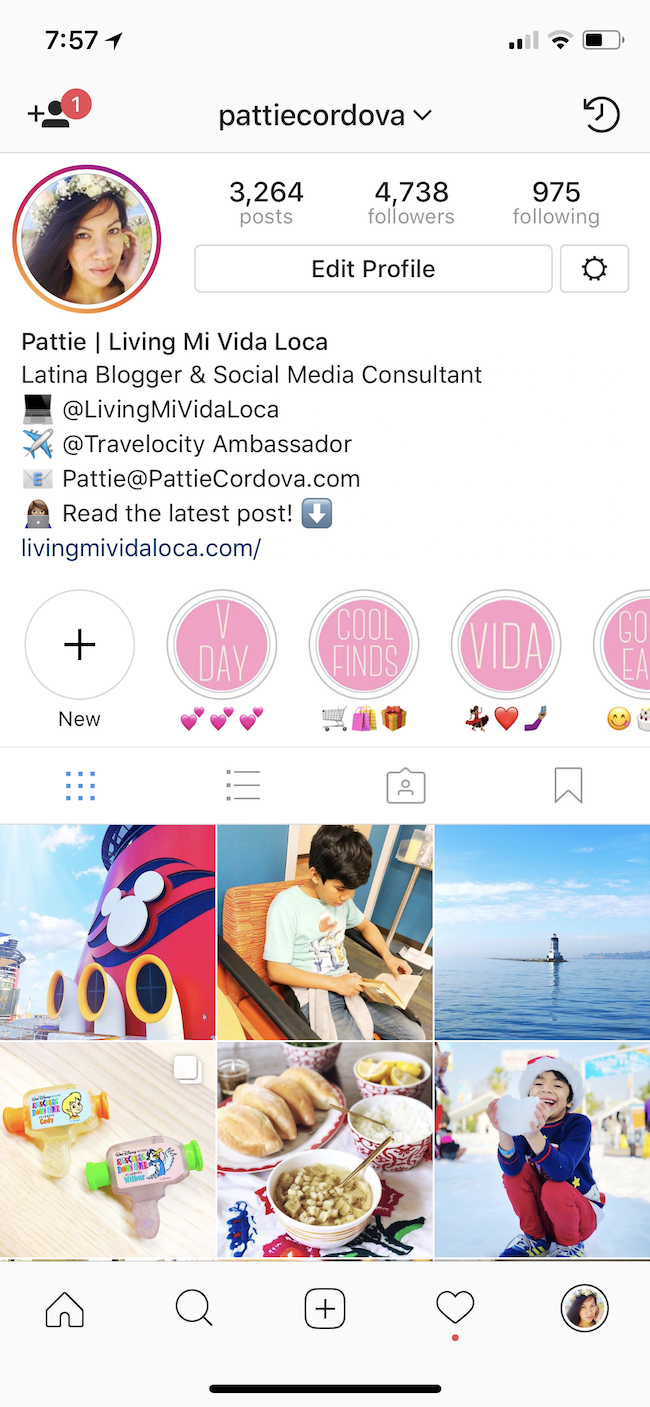 Keep reading to see how you can create custom Instagram Stories covers to make your profile stand out.
Add or Delete Posts From a Highlight Album
You can add and delete posts from a highlight album. To do either of these, tap on the three-dot More button at the bottom. You'll get "remove from Highlight" and "Edit Highlight" pop-up options. All the posts in the Instagram Story highlights will be faded and have a blue checkmark. Here you can remove the highlight. Click the "Archive" tab and you can add more to your highlights.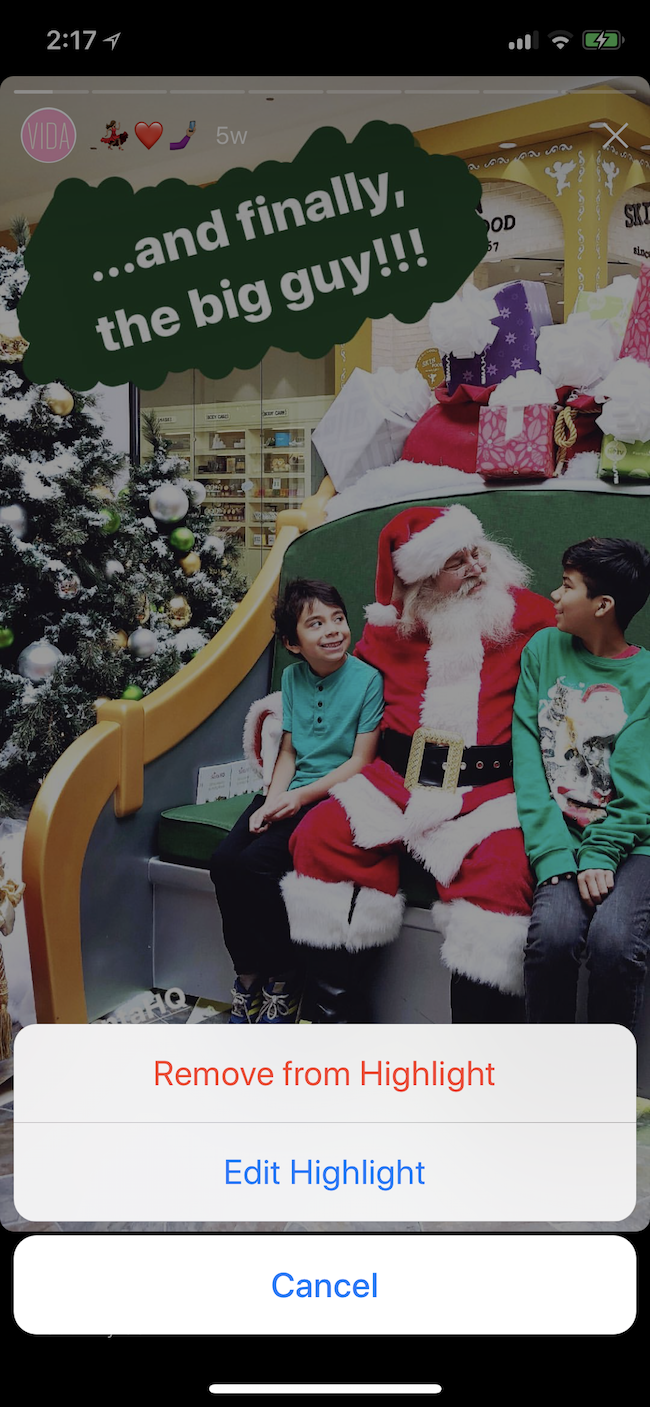 How to create custom Instagram Stories highlights covers
Creating custom covers for Instagram Stories highlights is easy! It just takes a bit of patience and pre-planning.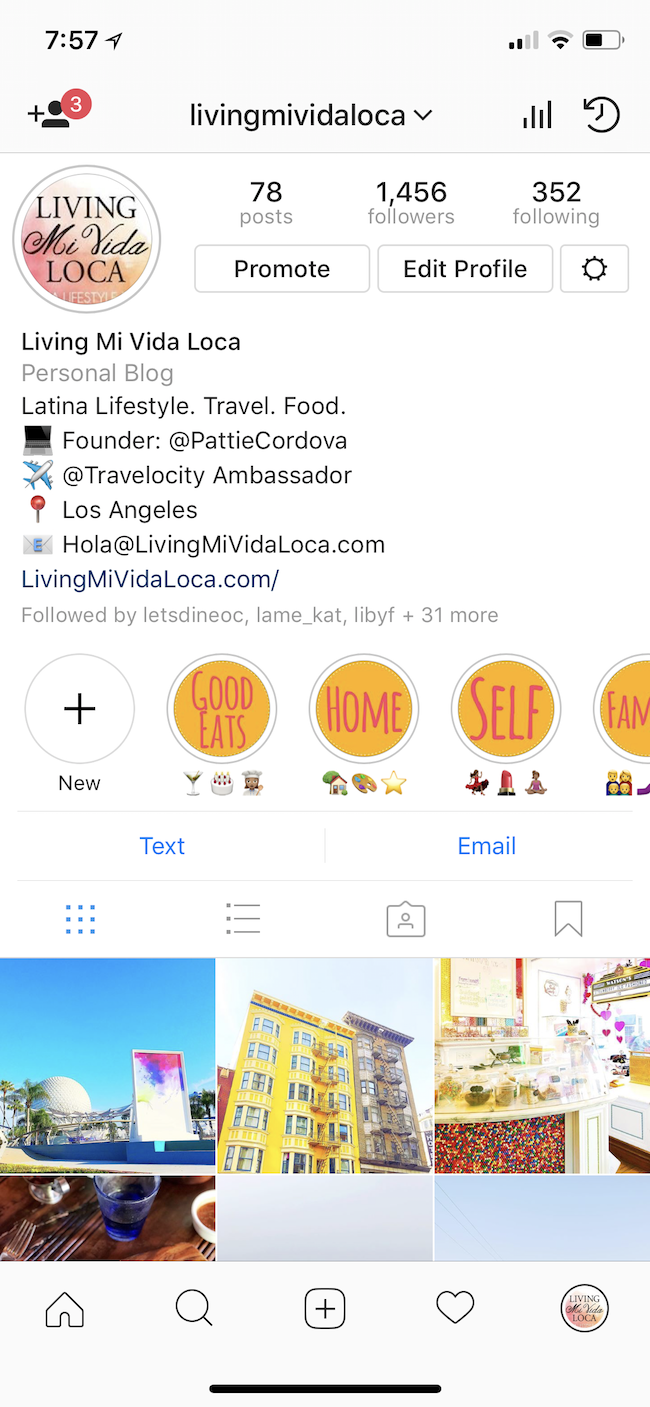 First, you'll need to decide which Instagram stories you want to group together. You can either put together these Instagram Stories highlights before you create the covers, or after.
To create covers similar to the ones above, download Font Candy and Monogram – both are free apps.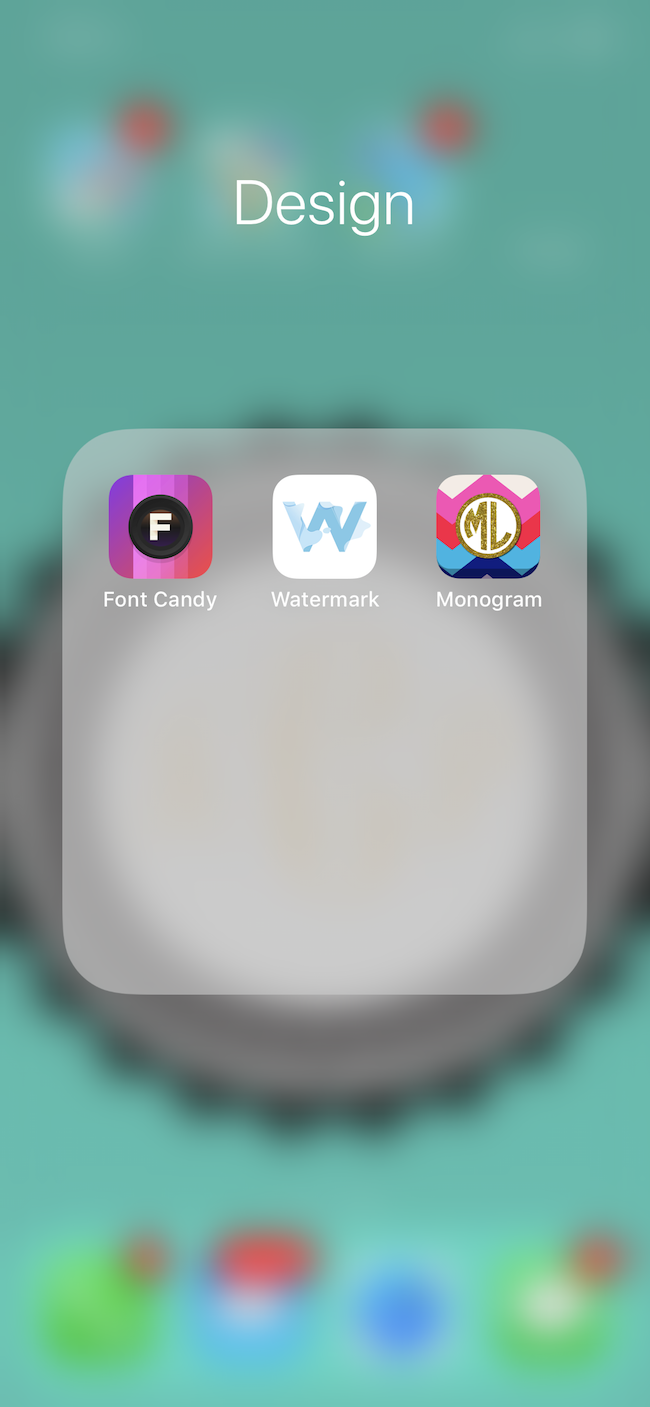 Step 1 – Monogram App
Open up Monogram and choose a background. Delete the letters so that it's blank inside the circle.
The circle shape can be customized (if you wish to do so). Play around with the shapes until you find one that you like. Once that's done, enlarge the circle to fill up more of the surface area. Afterwards, change the color to match your profile. Save to your phone.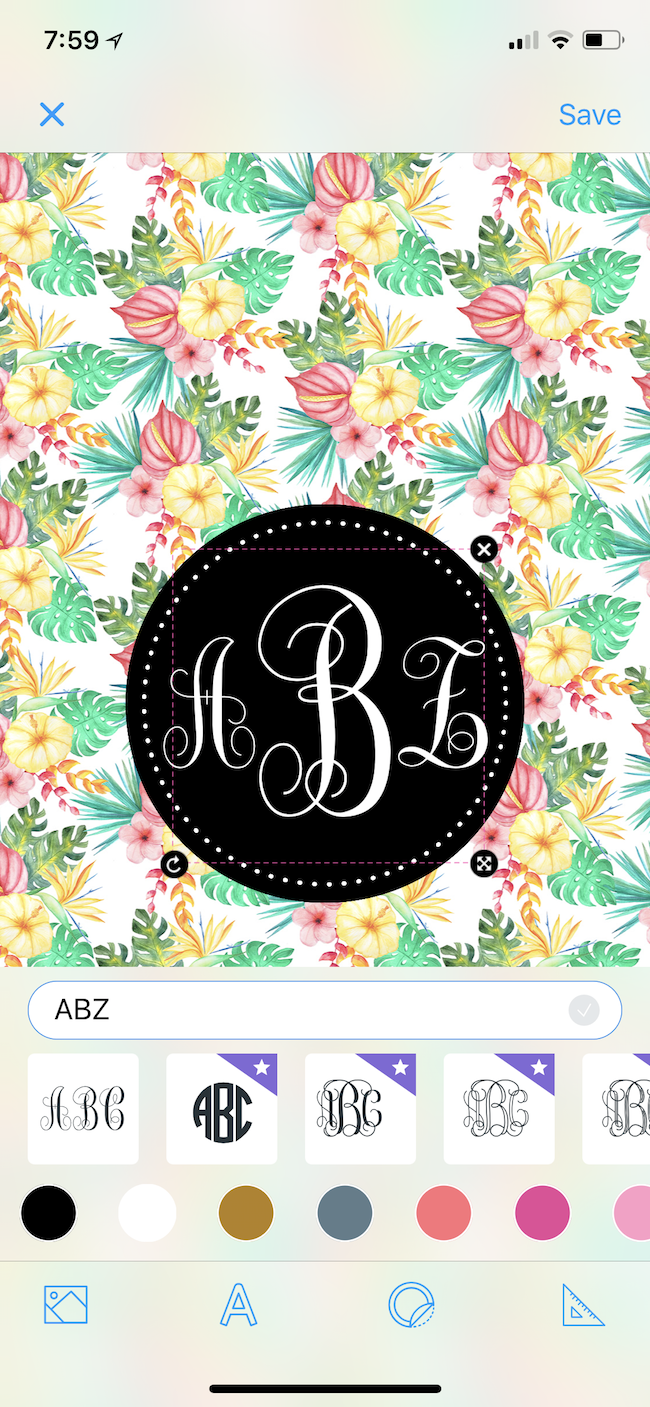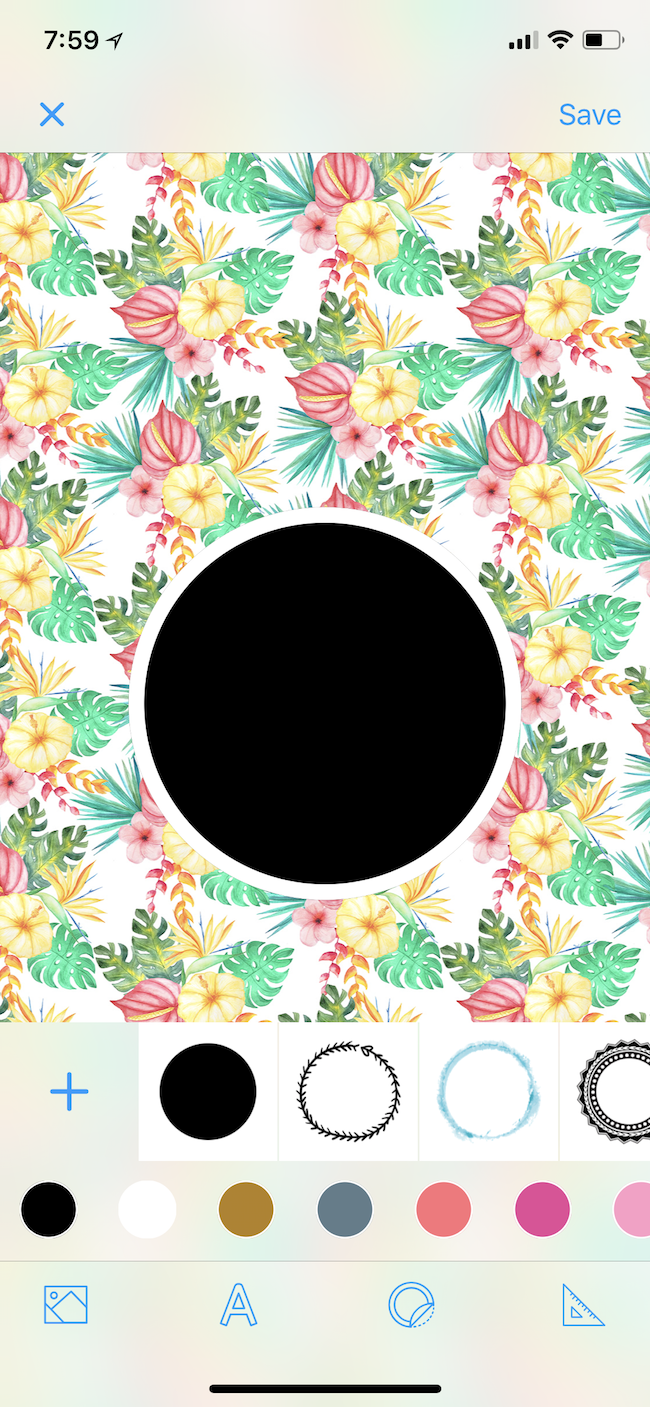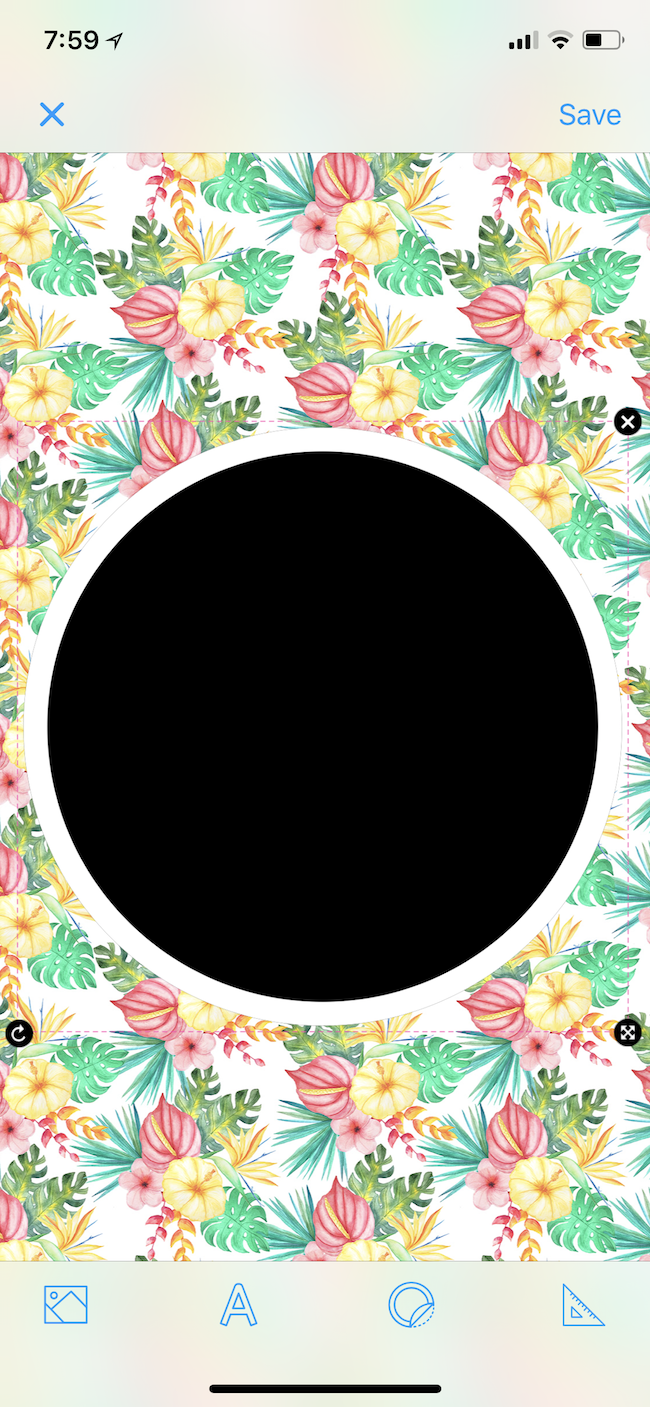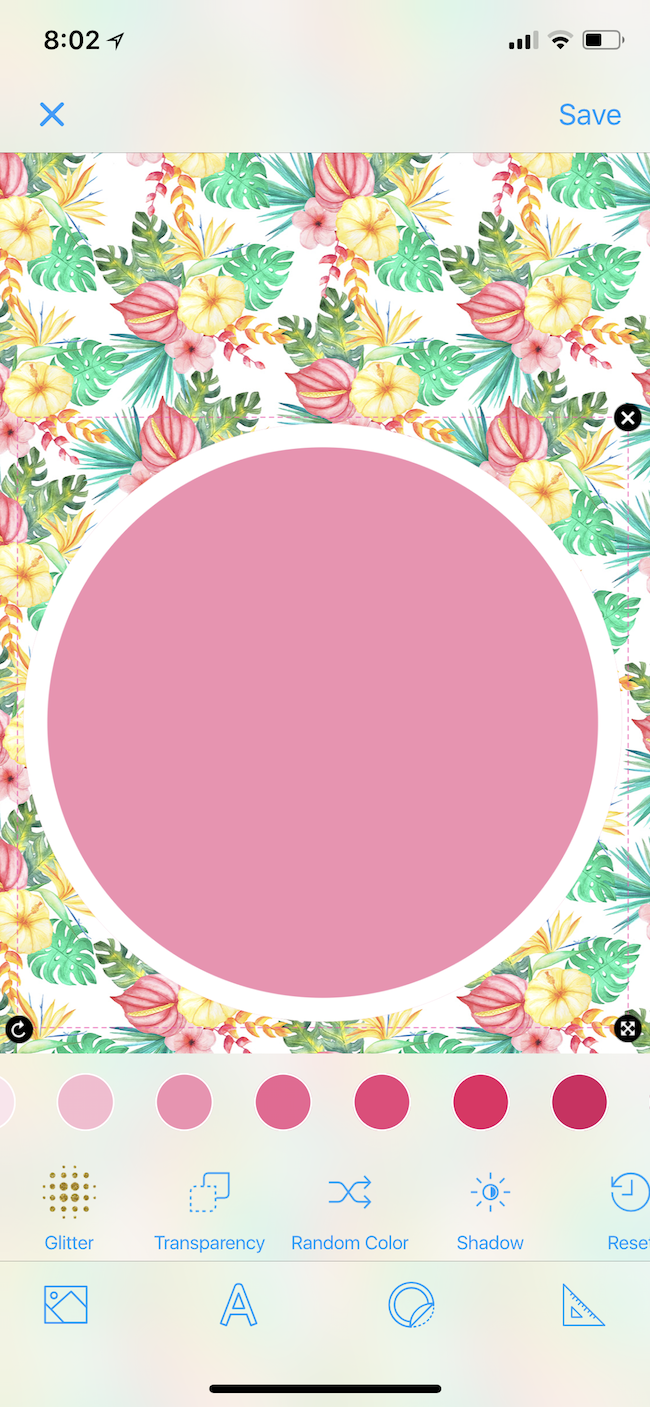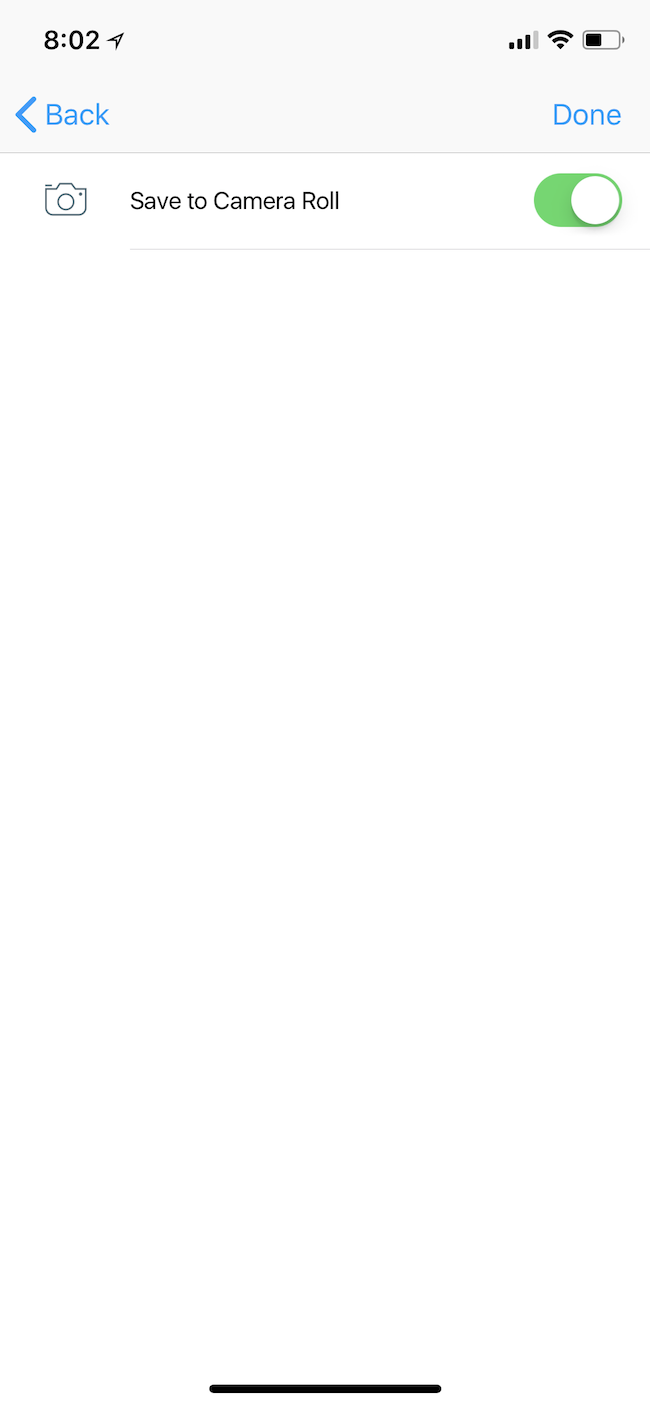 Step 2 – Font Candy App
Open the app and the image you just created on Monogram. Keep the original size.
Double tap inside the template to edit the words. Type in your category name. Change the font as needed. Enlarge the font so that it fills up more of the circle. You can do this by tapping on the three bar icon next to the "A" icon.
Save the image by clicking the up arrow on the upper right hand side of the app.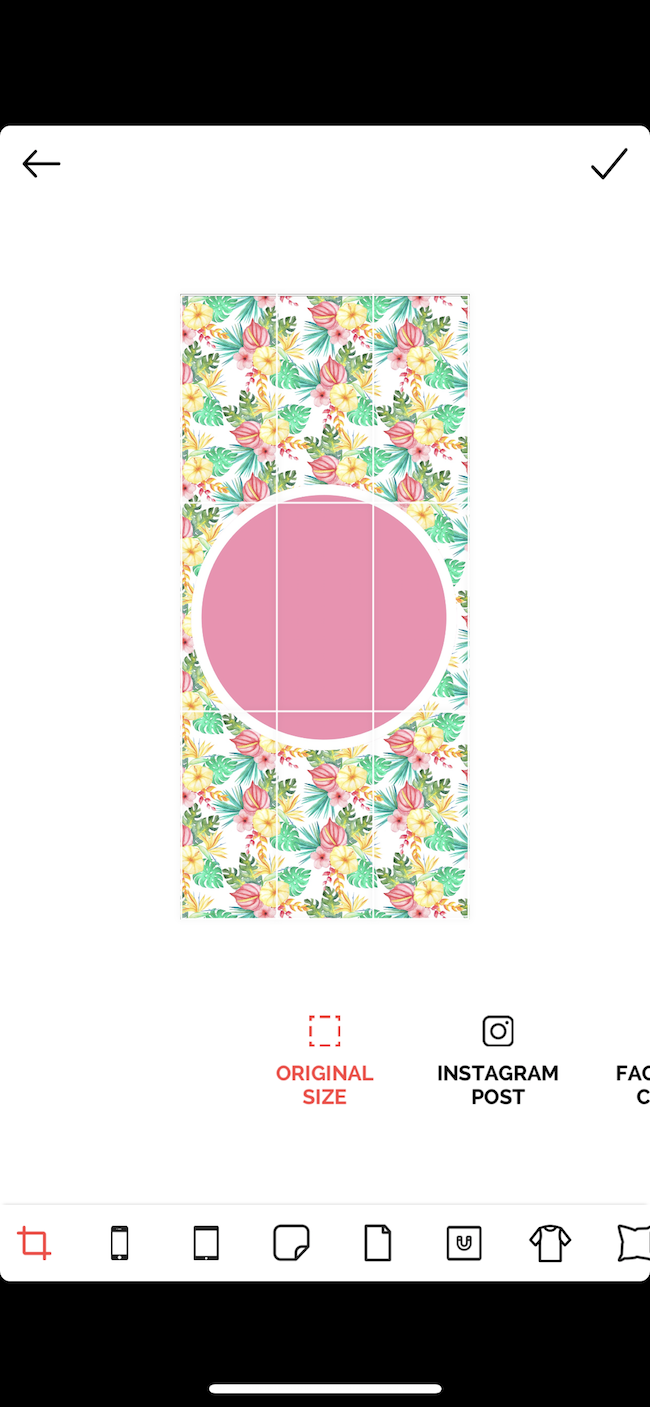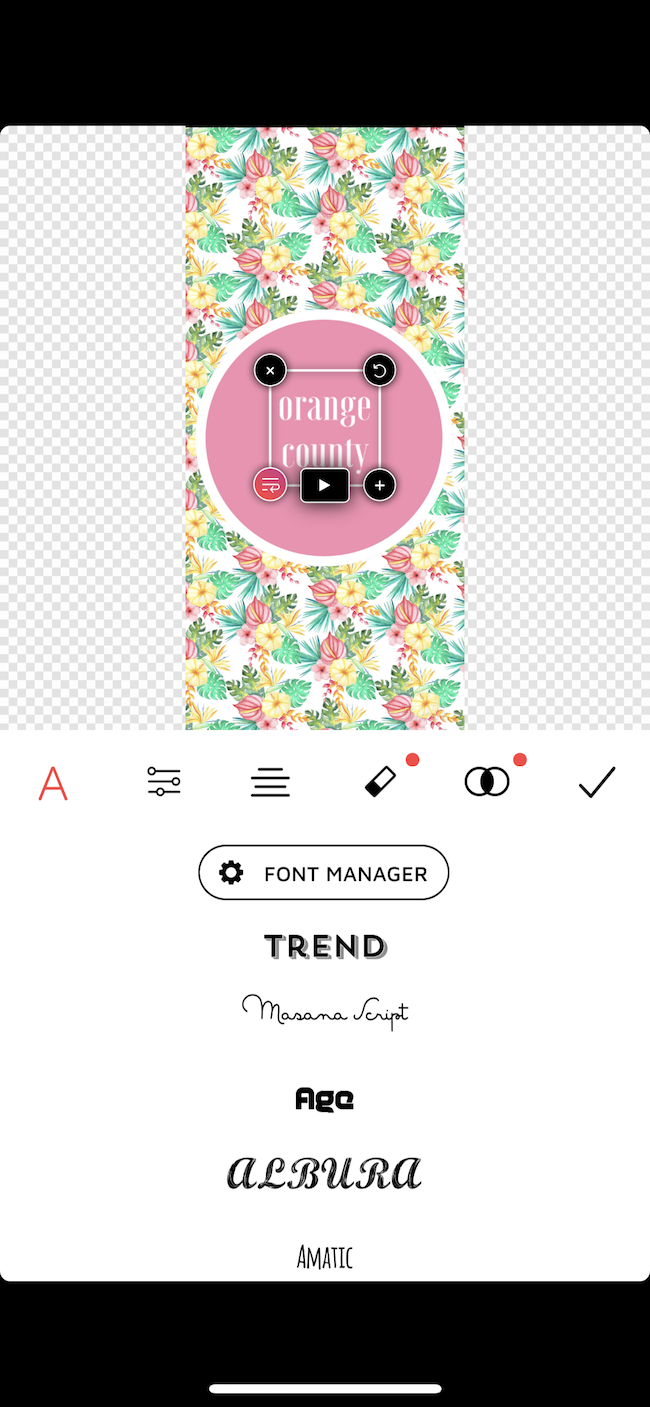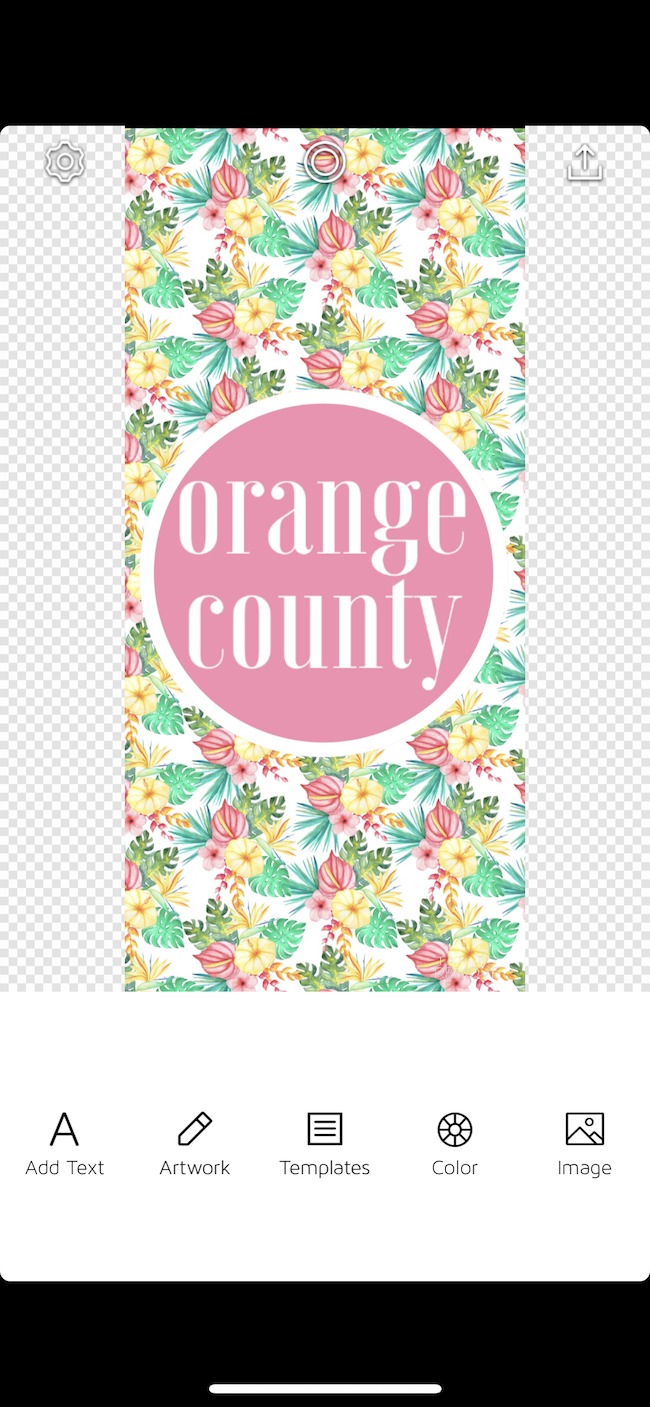 Step 3 – Instagram App
Open the Instagram app. Click the camera icon on the upper left hand side. Drag down to open up your camera roll. Choose your Instagram Story Highlight image.
Here you can go the extra step and add a hashtag to your cover. Click the sticker icon and choose the #HASHTAG icon. Based on your profile, choose a hashtag that best fits your category. Add the image to your Instagram Stories.
Following the steps above, add the cover to your Instagram Stories highlight and then follow step #3 by making it the cover image.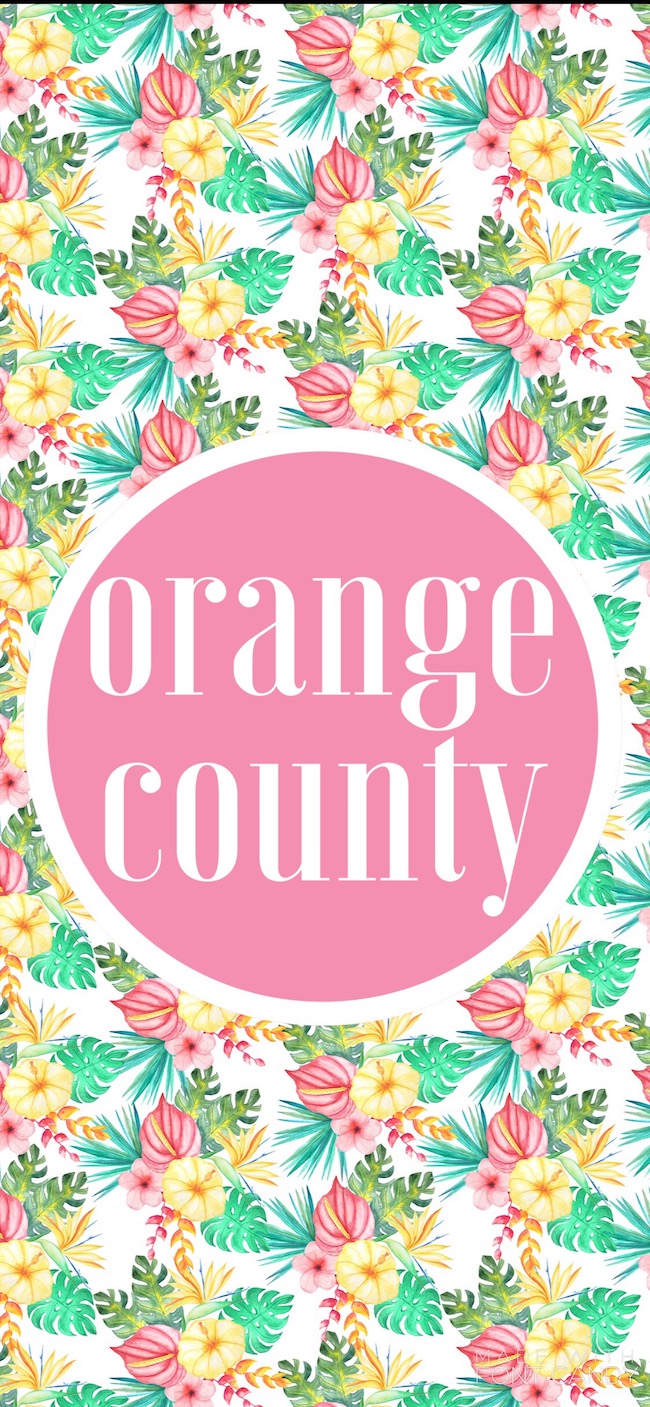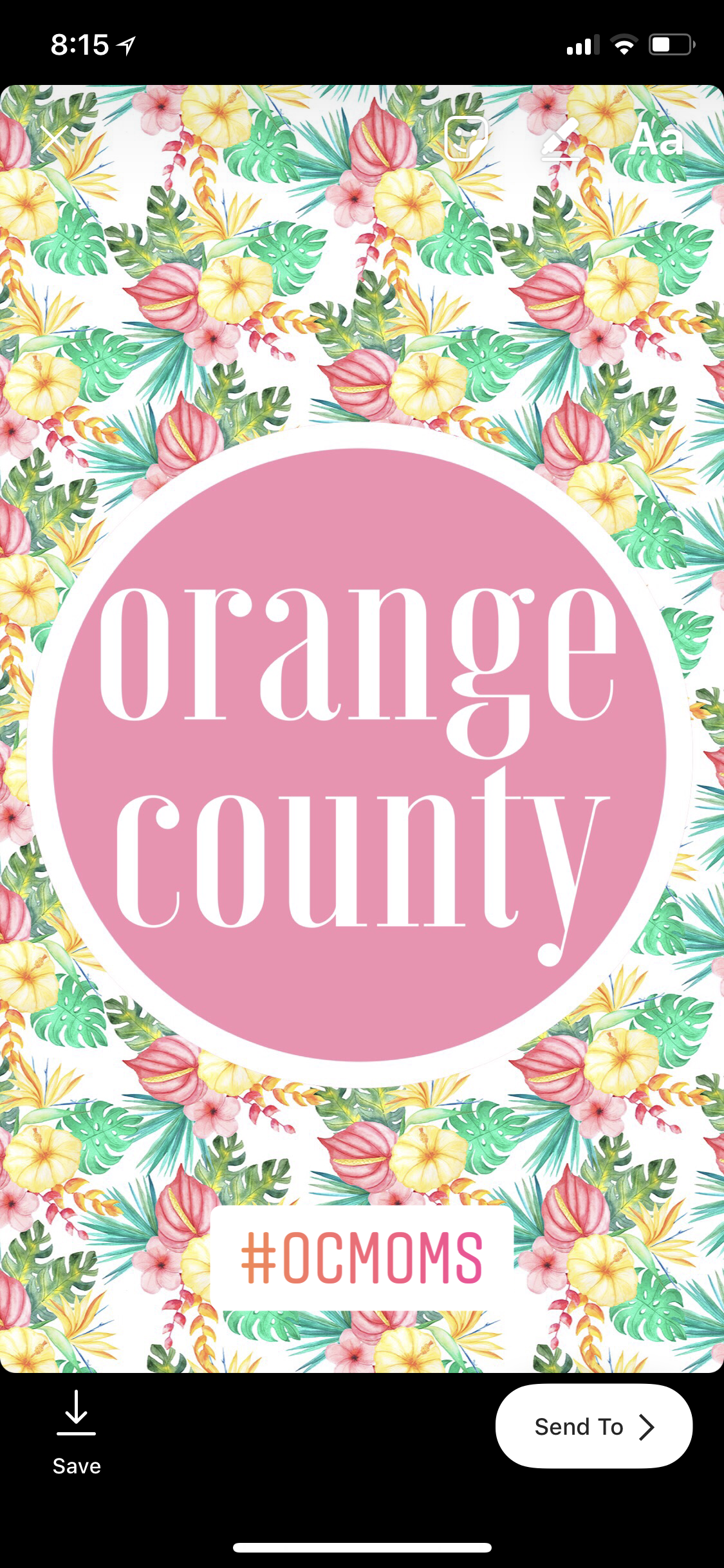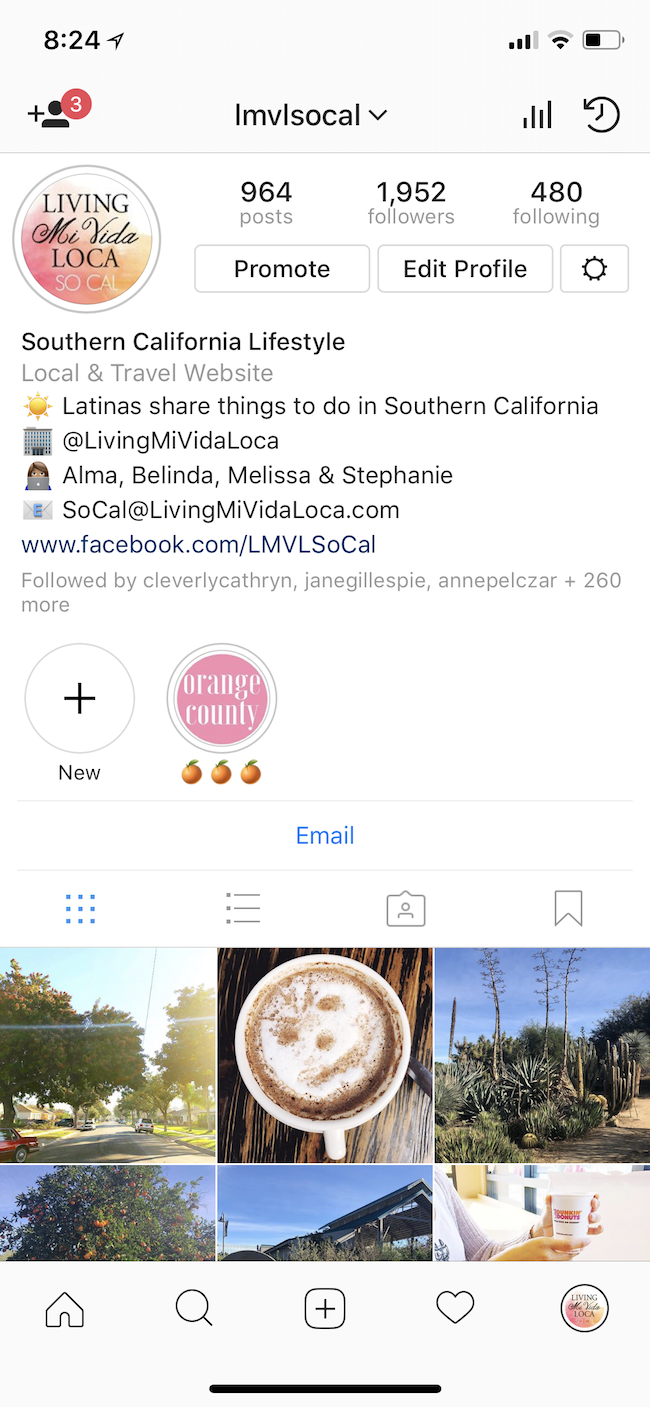 Repeat the steps above to create multiple custom covers. It's a great way to make your brand stand out (if you're a business) or to easily categorize your highlights (as a personal brand).
Here are a few more examples of custom Instagram Story Highlights covers: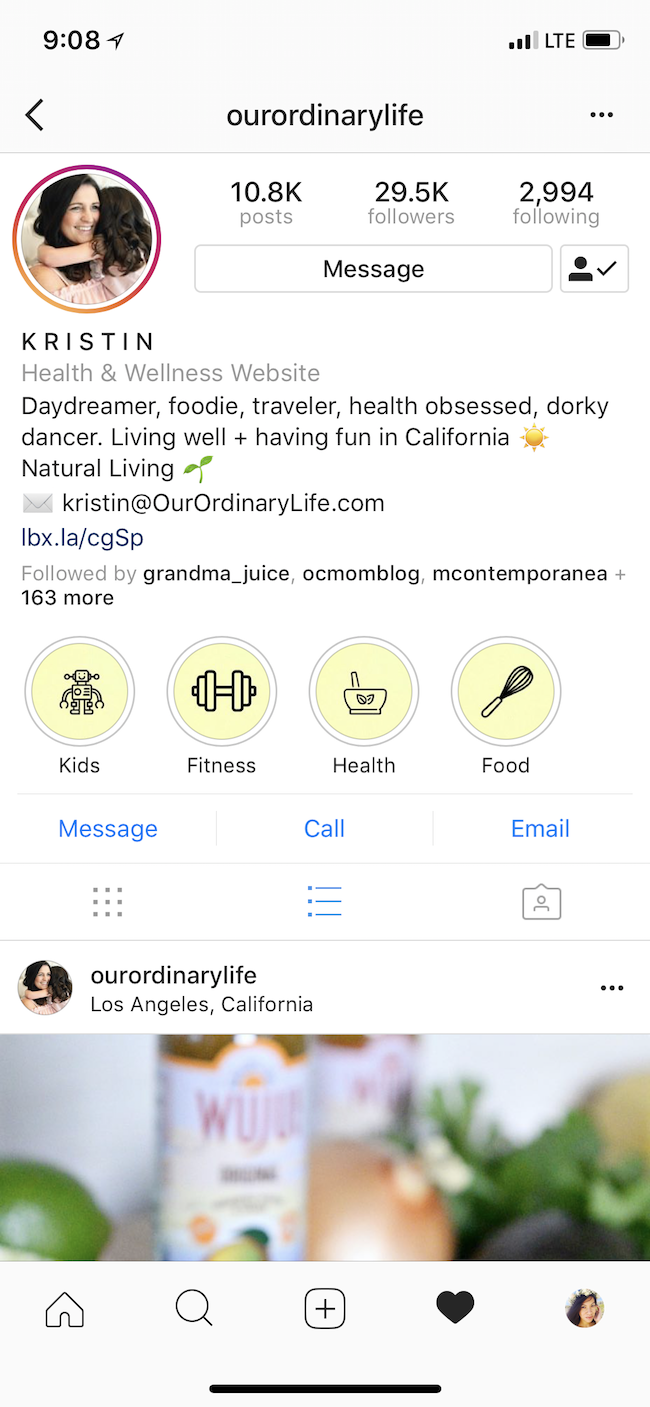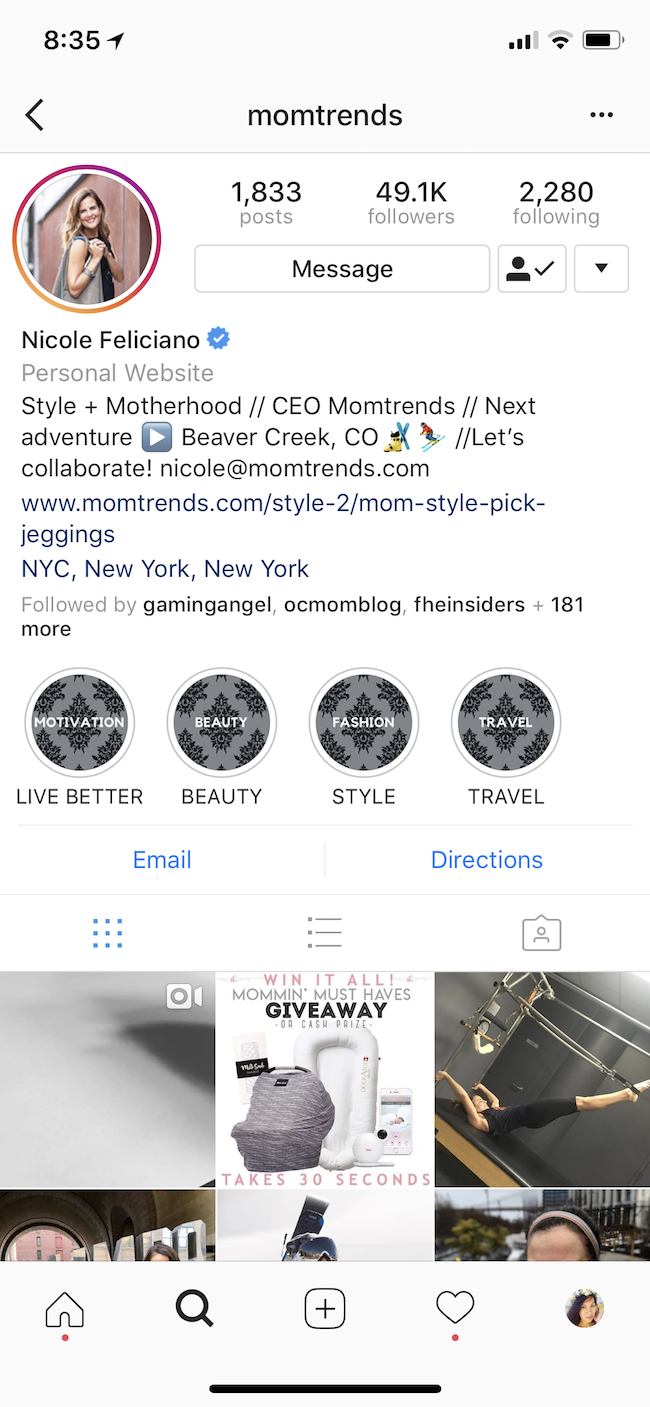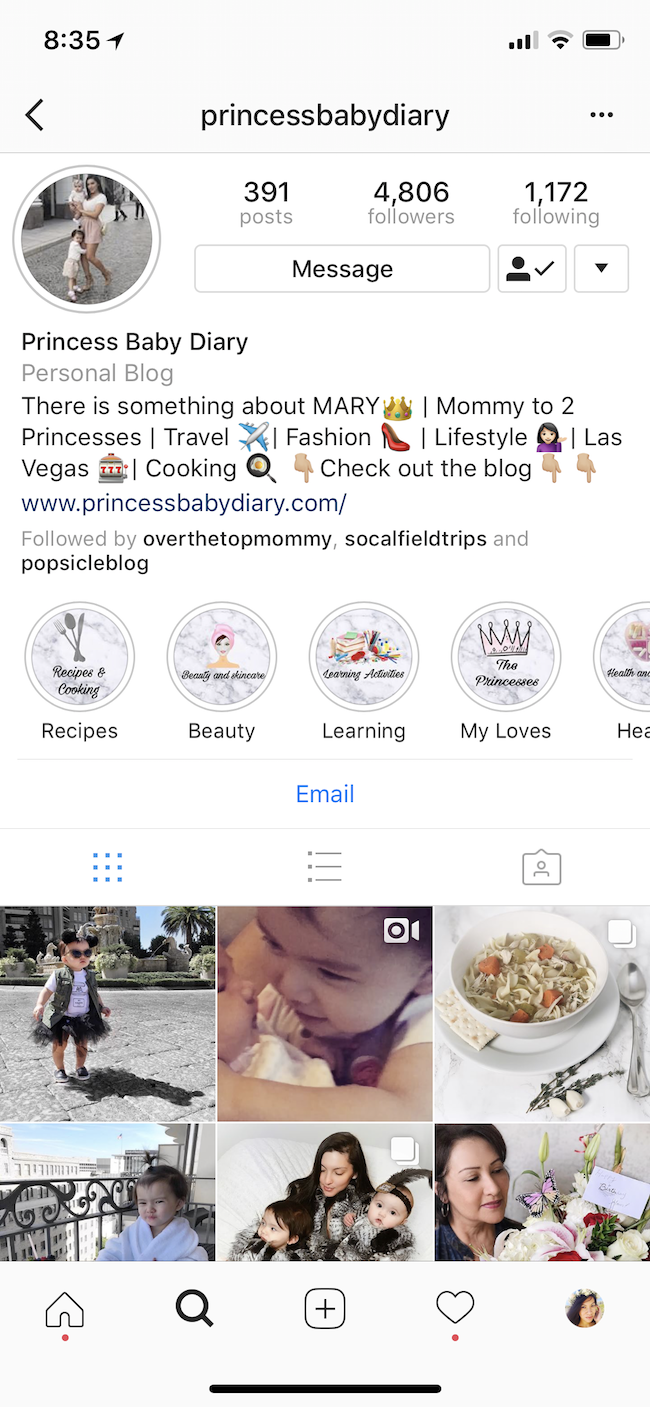 More on Instagram Highlights
Add up to as many as 20 Instagram Story Highlights albums. Only the first four will be clearly displayed, with the last albums showing up clearly. Visitors will be able to view the remainder of the albums by scrolling over.
Add the same Instagram Story to more than one highlight album.
Consider creating albums for niche projects (seasonal, tutorials, blog posts, brand work, upcoming events, etcetera).
The cover art and name of the album will show up on the top left hand corner. This is where those 16 characters come in handy.
If you're a brand, use albums to highlight products and services.
Group series like #TBT, tips and weekly recipes into Instagram Story Highlights.
If you're an influencer, showcase an event in an album. This type of real estate on your Instagram profile is a great selling point!
Do you have any other ideas on how to use Instagram Story Highlights? Have you created your own custom covers? Share your thoughts in the comments below!!!
Originally published on January 18, 2018. Last Updated on September 27, 2018 by Pattie Cordova
Pattie Cordova
Pattie Cordova is founder of Cordova Media Group, LLC, a boutique social media consulting firm that develops and creates social media strategies for businesses. She manages LivingMiVidaLoca.com. In her spare time (what little there is LOL) she enjoys working out, hanging out with her family (two chiclets and a Hubster) and traveling.